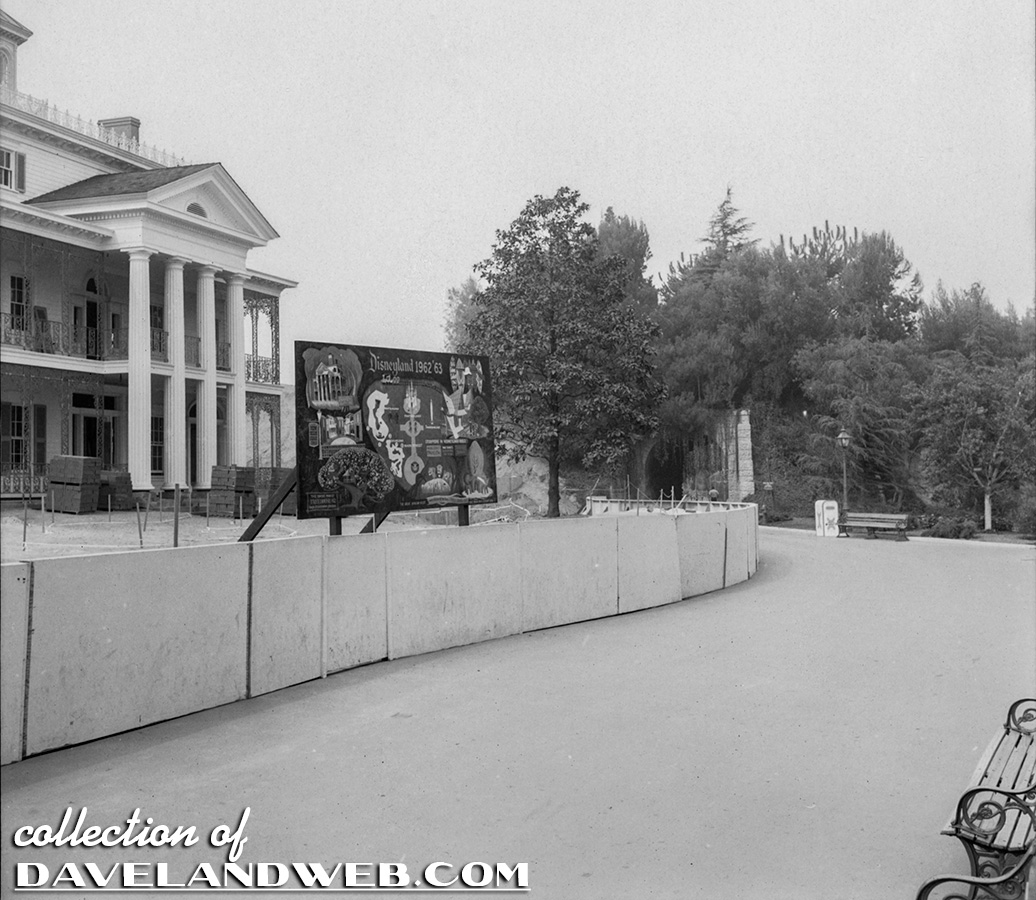 If you saw my rant last week, then you know how annoyed I have gotten by those who download my photos, remove the watermark, and then repost them as their own. I am happy to share my collection (which I do every day) but it really frosts me when people take advantage of that. So what do I do? I one-up them. I went back to the original source material for some of the photos that were reposted by
houseofthemouse
(one of the worst offenders) and used some digital magic to create something new.
The two photos are from November 1962 and show the Haunted Mansion under construction. This first shot is extra cool because it shows a coming attraction board that includes the Swiss Family Robinson Treehouse, New Orleans Square, and of course the Mansion.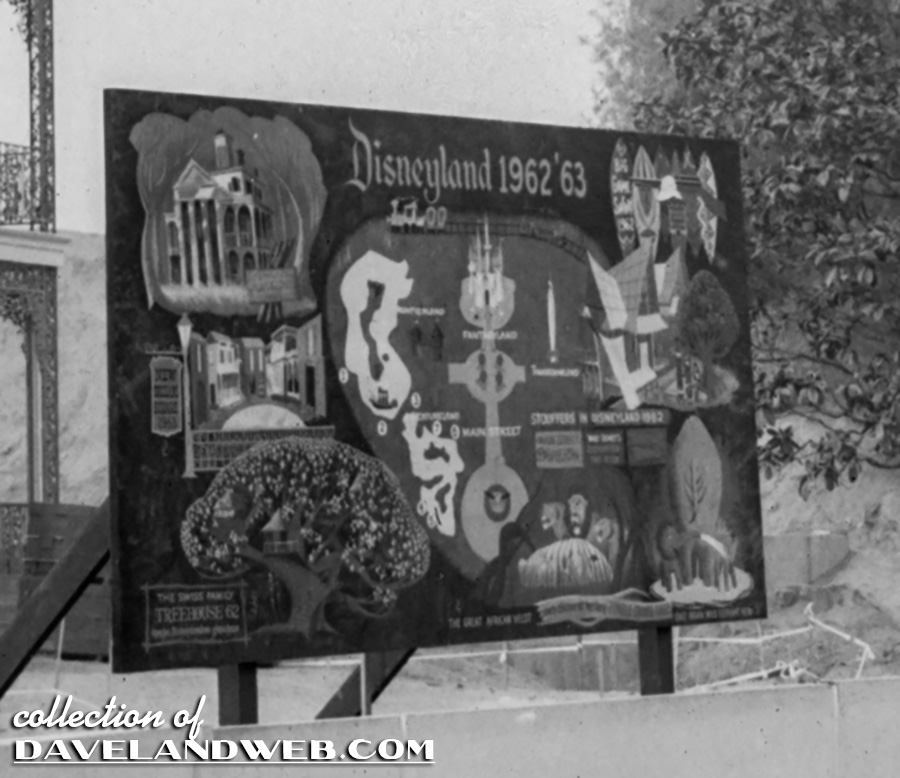 Another shot from the same set: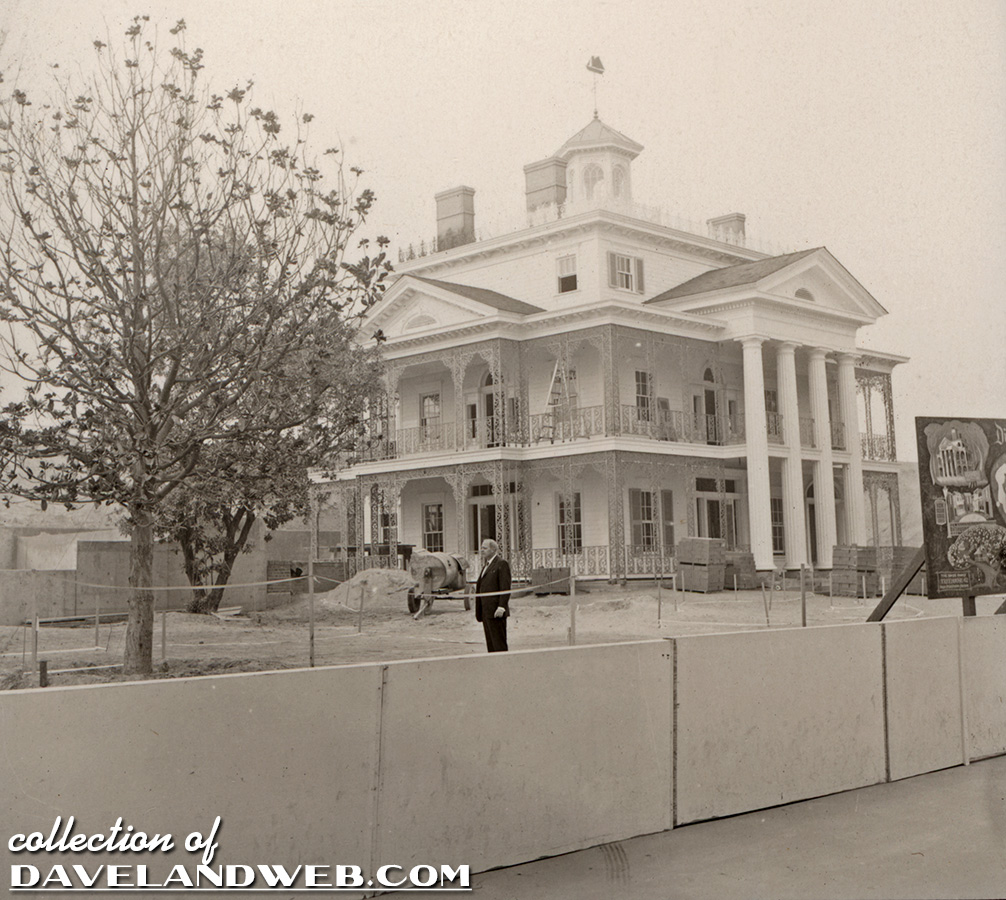 When combined, these two images create an amazing panoramic view: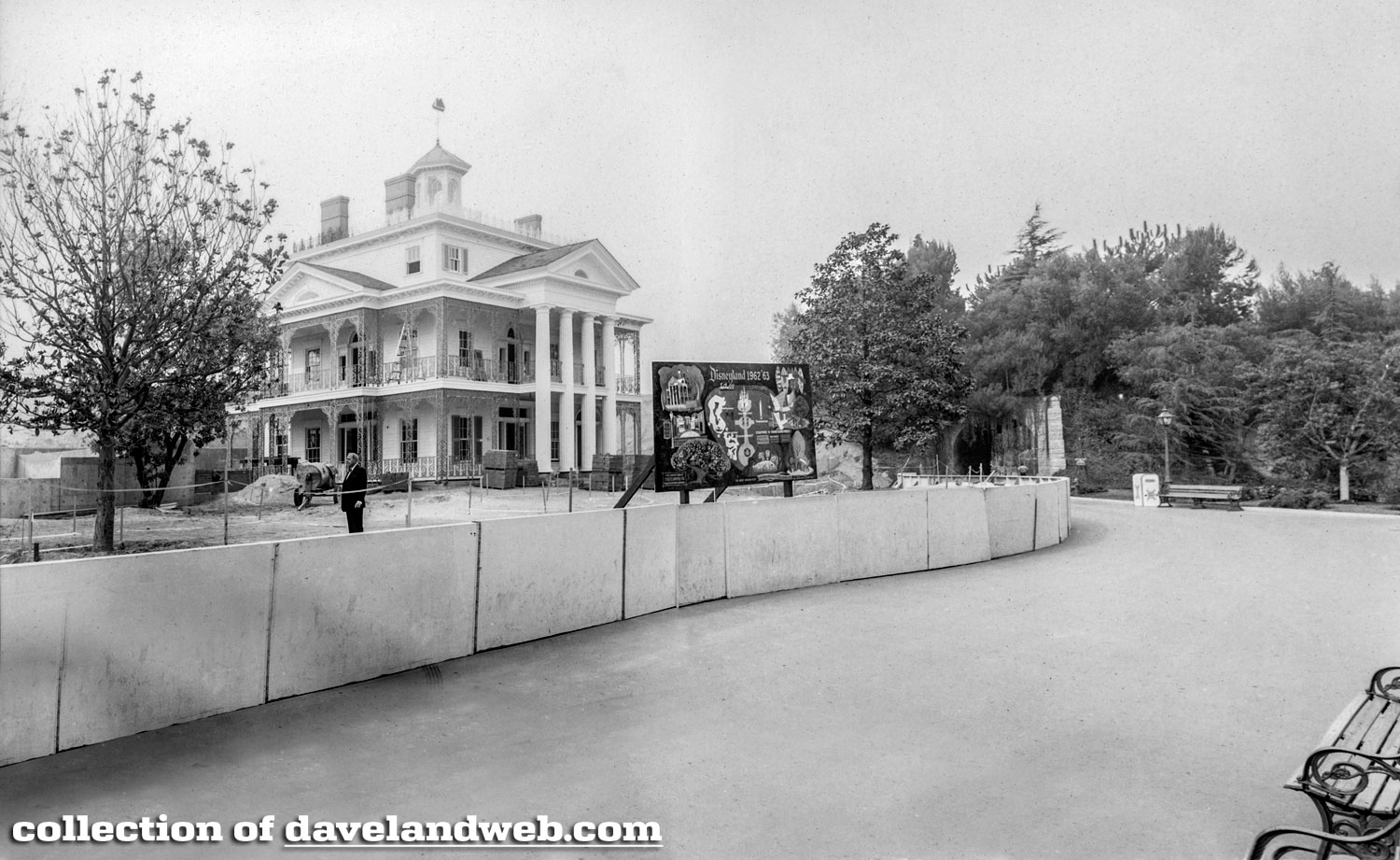 Isn't technology grand? Take that, you re-posting so and so's!
See more Haunted Mansion construction at my
main website.