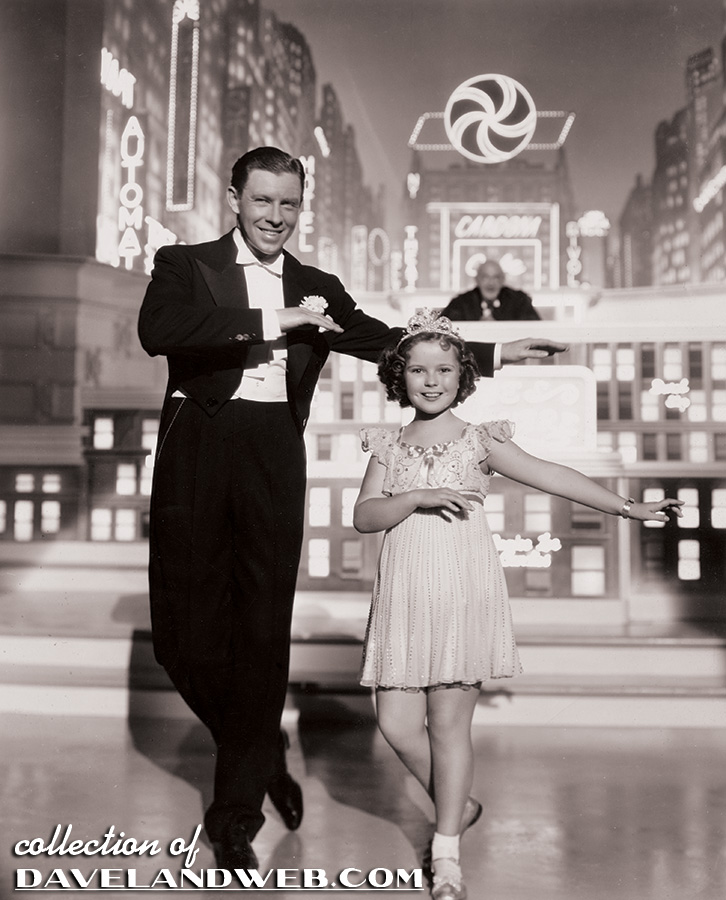 Today we begin with a shot of Shirley Temple & George Murphy from "Little Miss Broadway," 1938, from the movie's splashy courtroom finale. 77 years later Shirley's outfit sees the light of day at the
Santa Monica History Museum
's Love, Shirley Temple Exhibit (which ends today).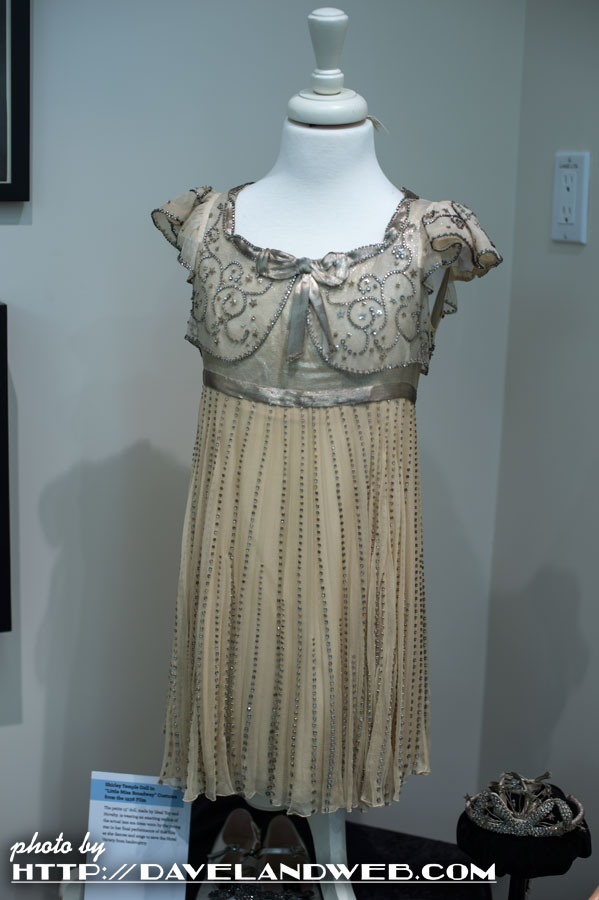 The shoes: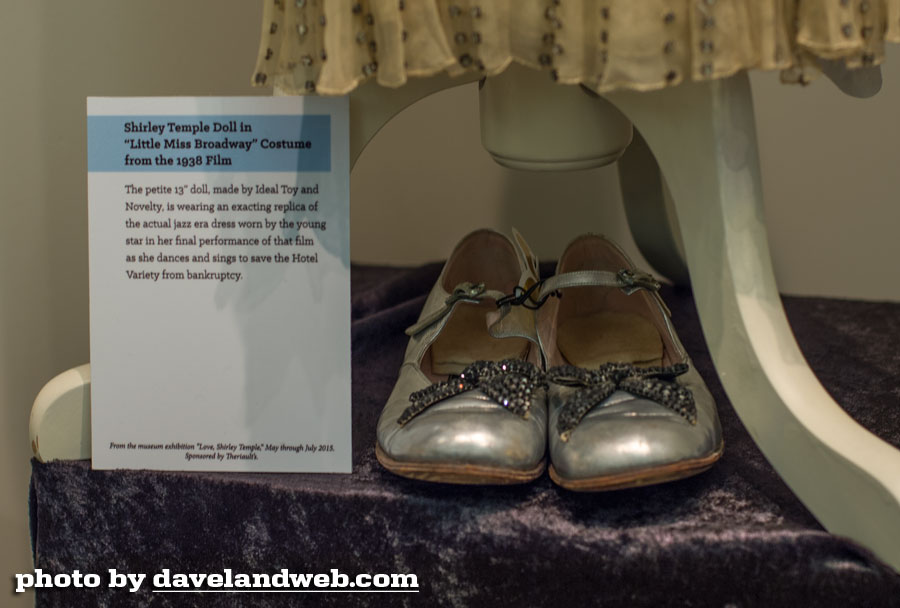 Her tiara, alongside a matching custom-made doll just for Shirley: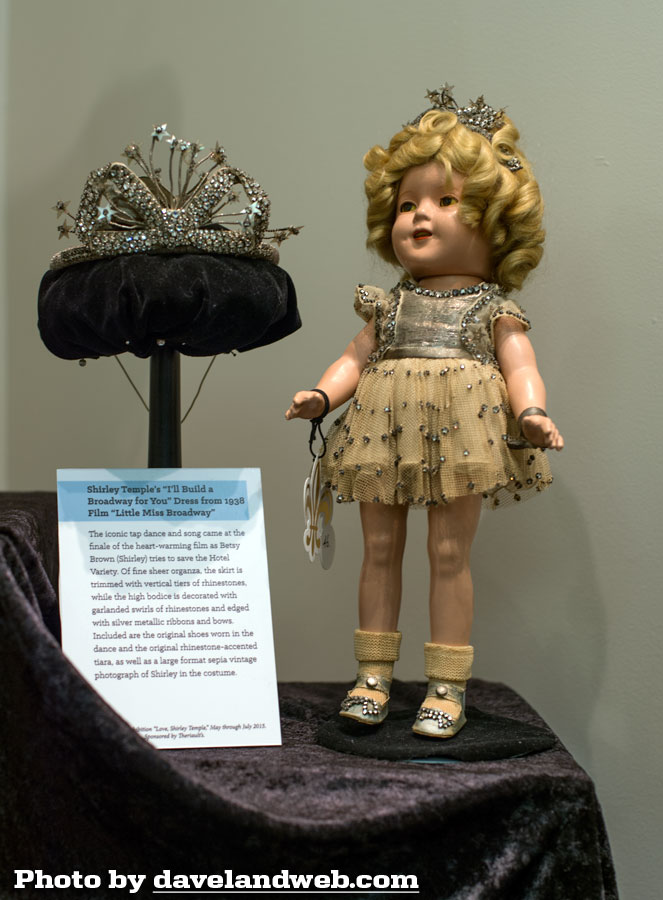 One of the many highlights of this exhibit includes a large painting from 1936 by Tino Costa (known as "The Painter of Kings and Presidents").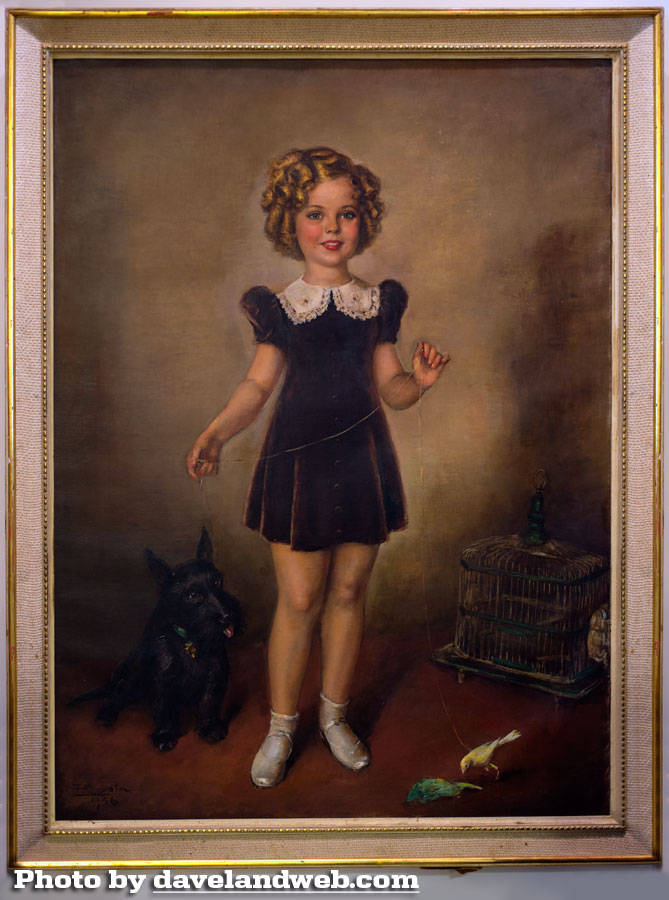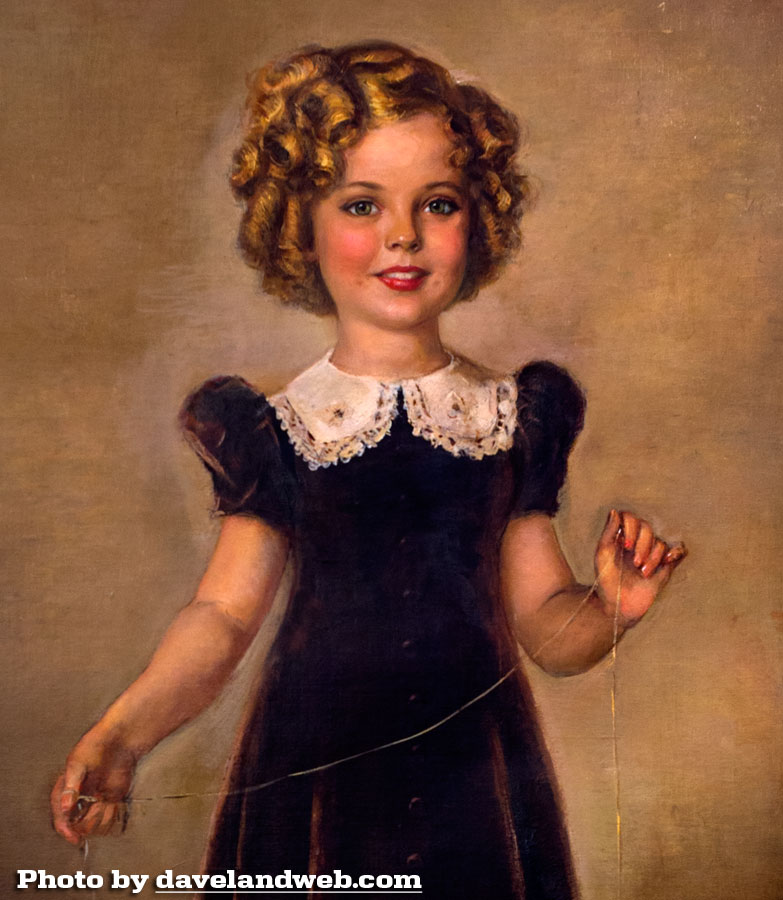 This painting hung over the piano in Shirley's childhood home and can be seen in a number of publicity stills.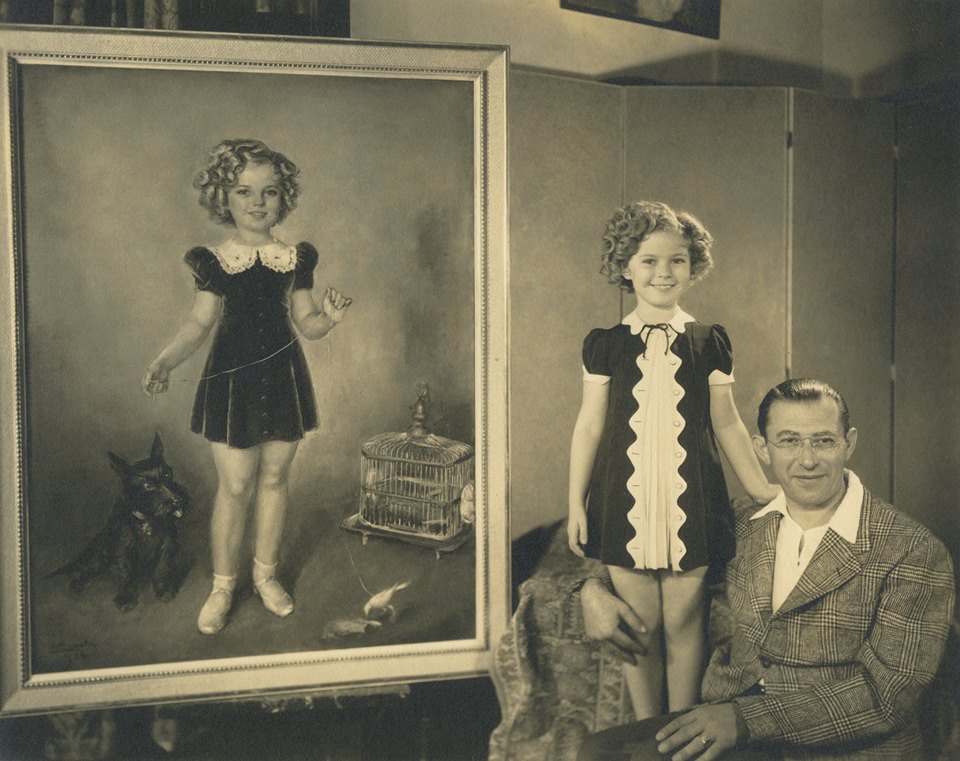 Here's the dress that the painting was based on: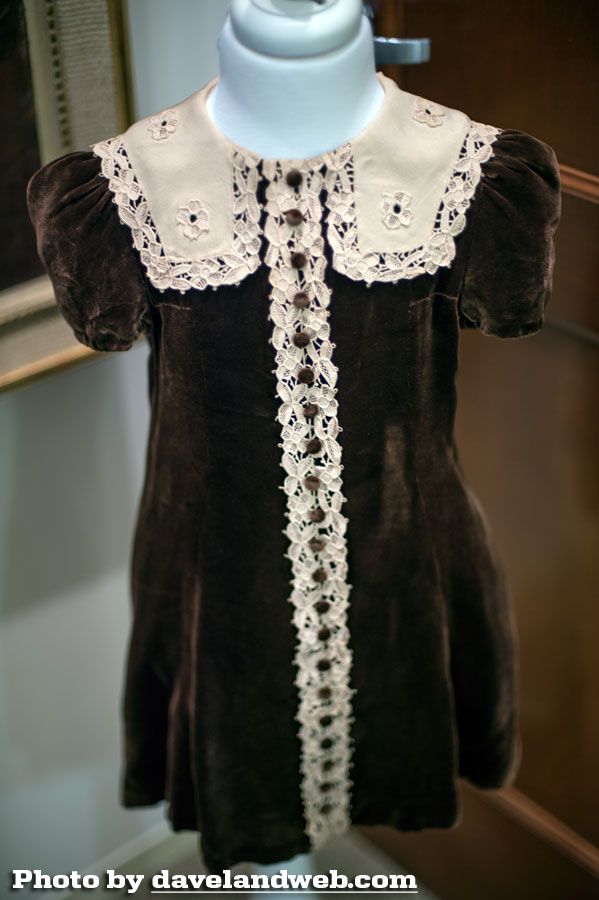 In 1936, the unthinkable happened; another actor actually stole the picture from Shirley. Frank Morgan (best known as The Wizard in "The Wizard of Oz") was one of the few actors to upstage her in "Dimples."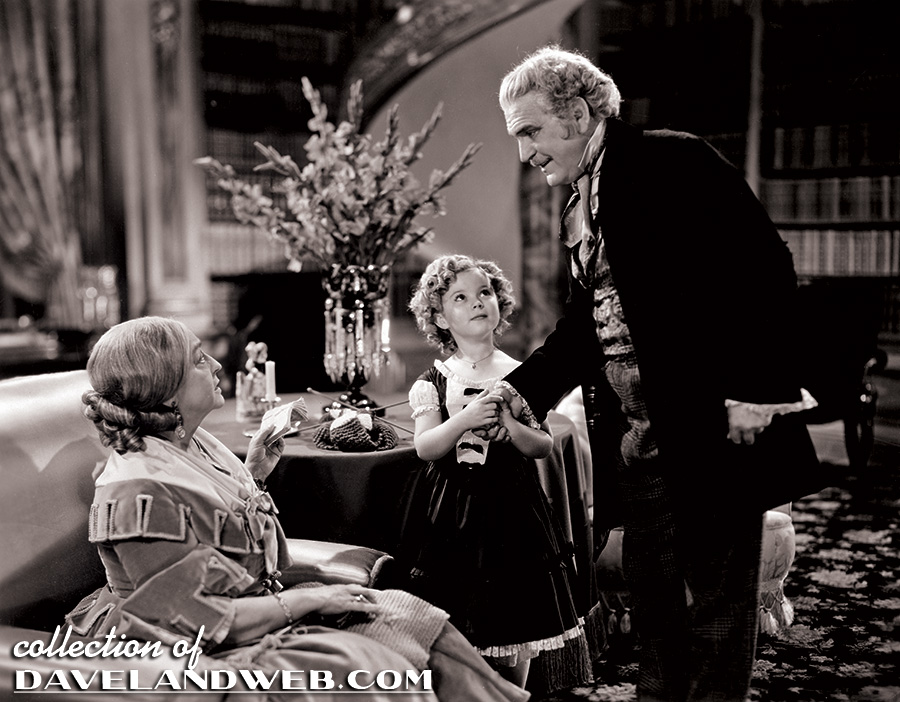 And here's the same taffeta outfit on display: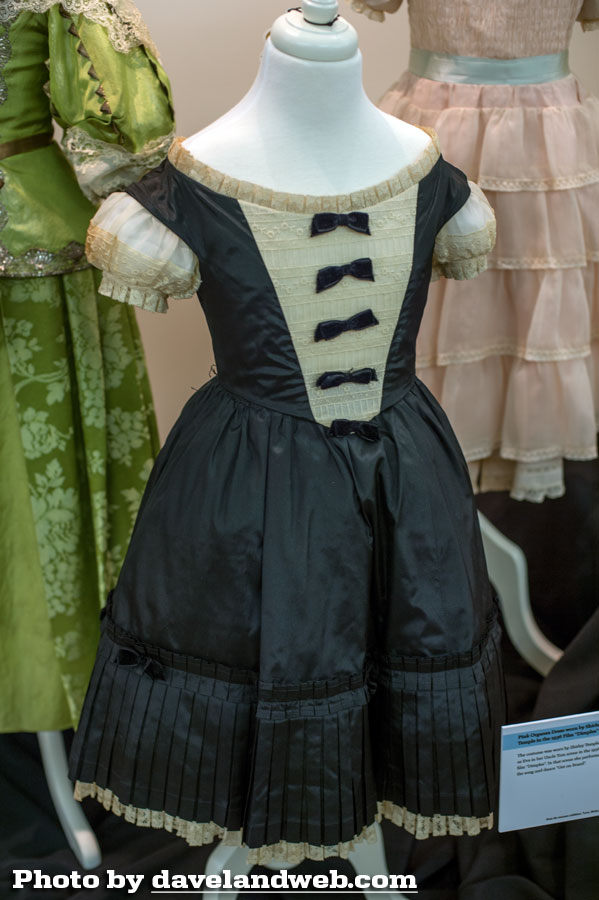 A watercolor for a party frock Shirley wore in 1935's "The Littlest Rebel":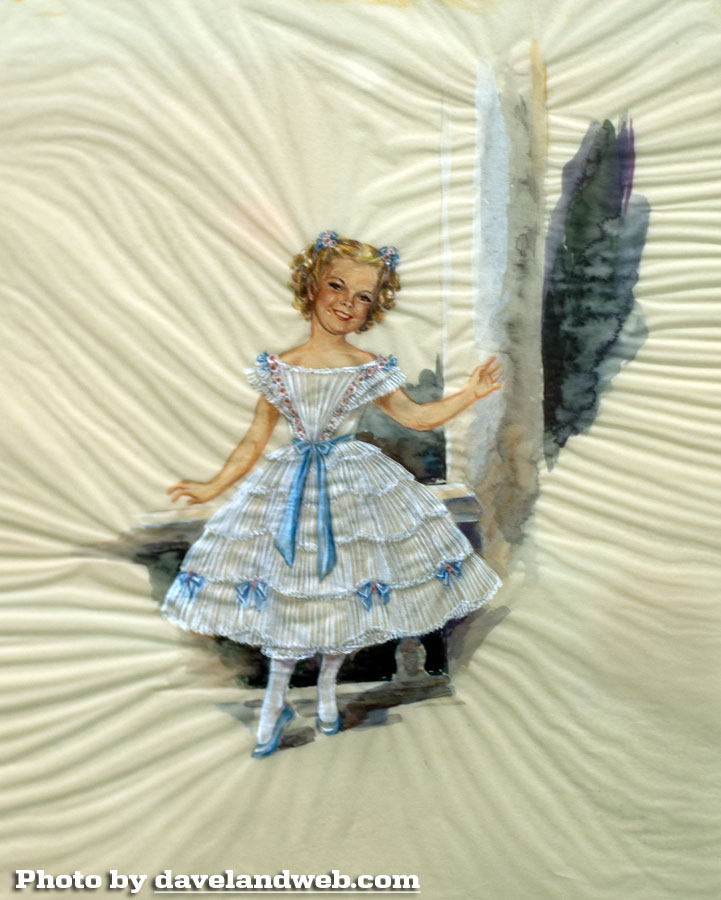 and the dress itself: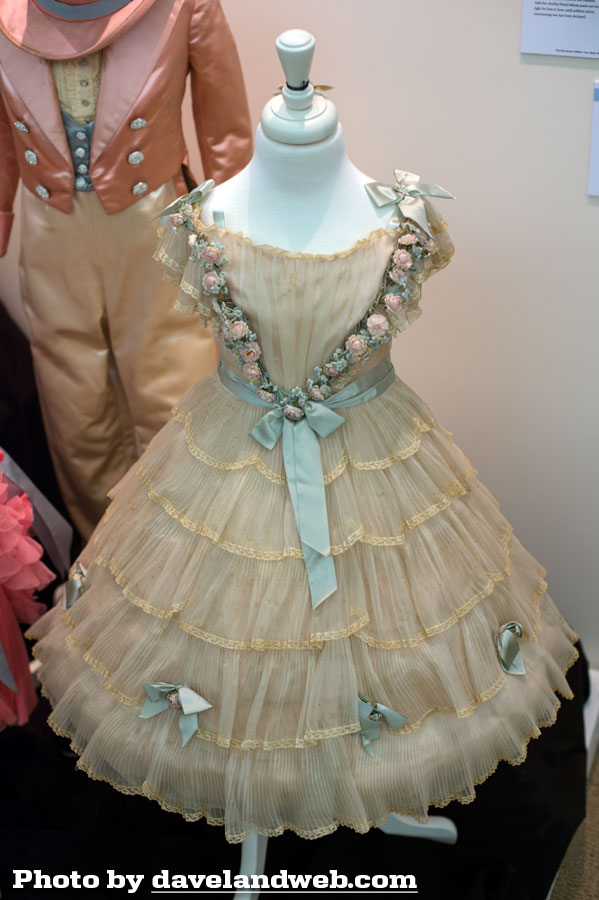 In 1935, Shirley filmed one of her most memorable classics, "Curly Top." Here she is between scenes posing with humorist Will Rogers, wearing a costume known as "The Duck Outfit."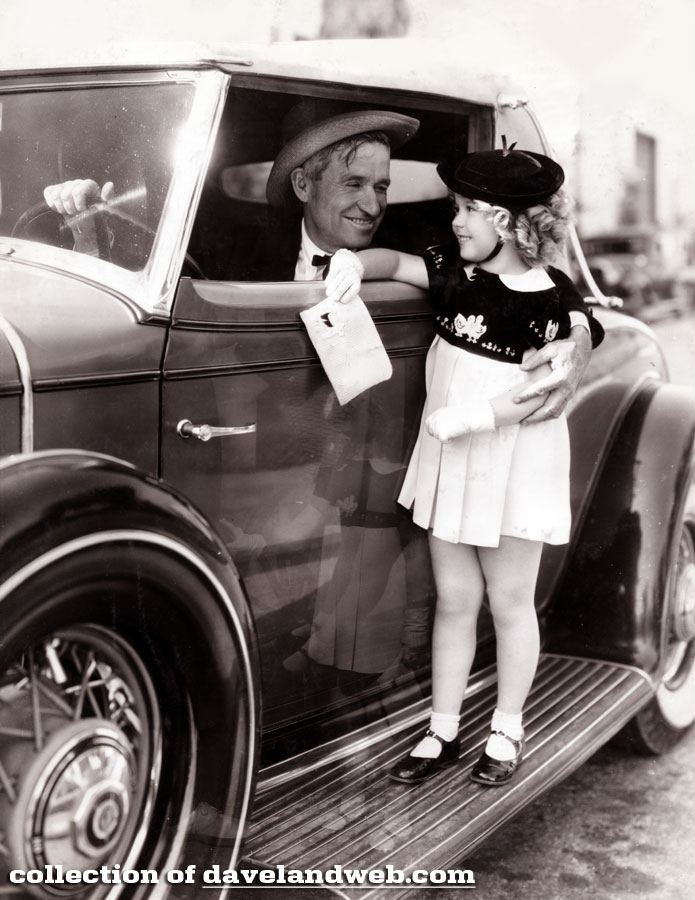 "Live" and in person: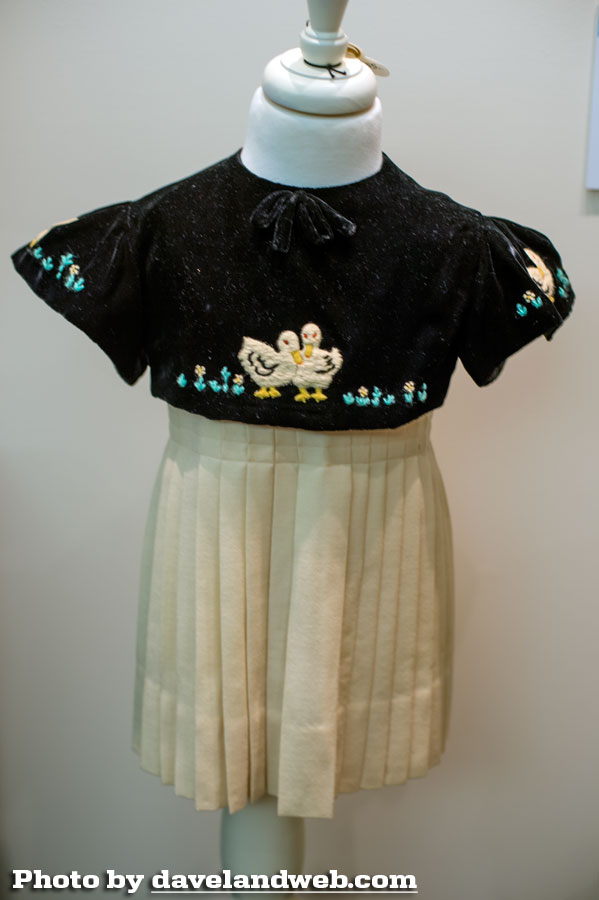 and the matching doll: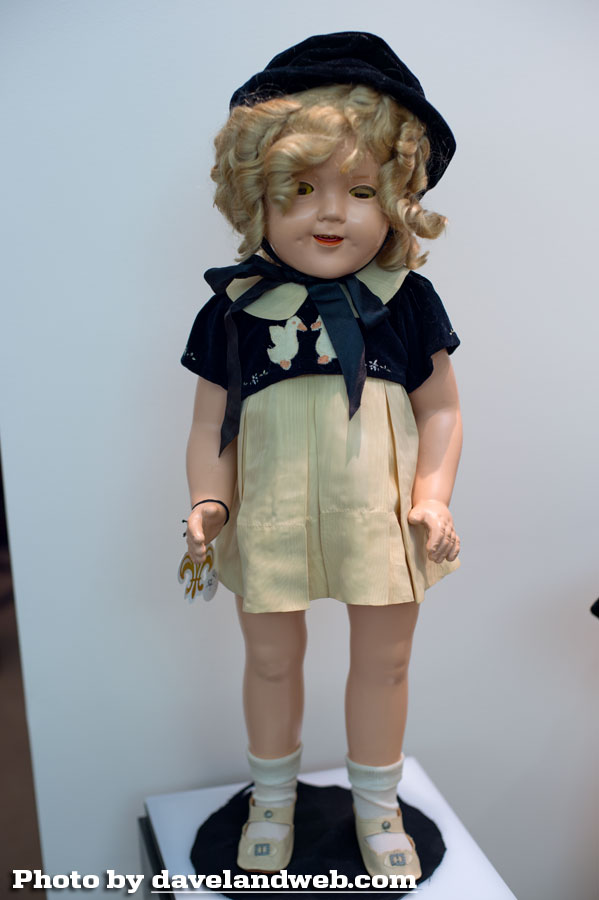 A pink chiffon dress that Shirley wore as she danced on top of a piano to the title song: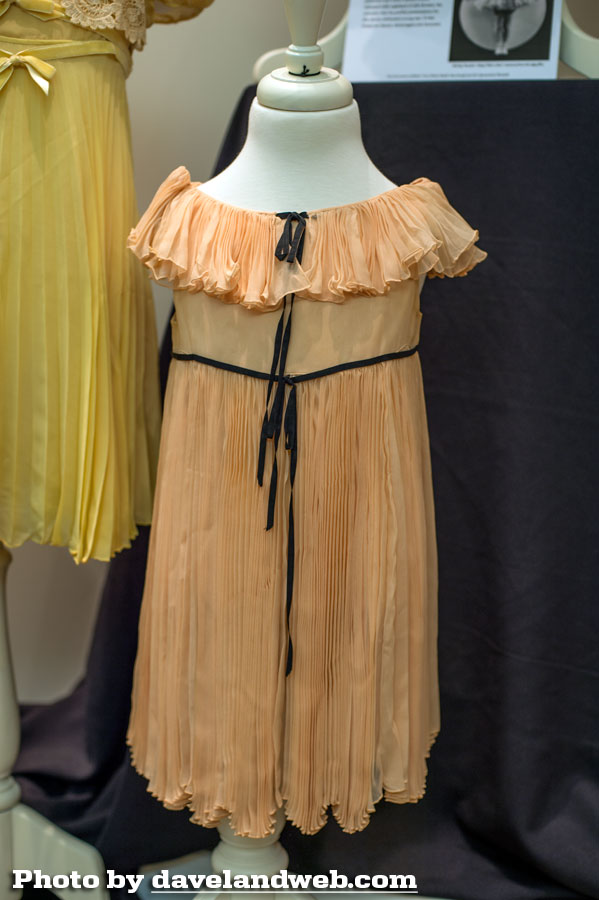 I'll close out this post with a clip of that song; apologies for the colorization!
For details on the exhibit, visit the
Santa Monica History Museum
webiste.
View additional Santa Monica photos at my
main website.