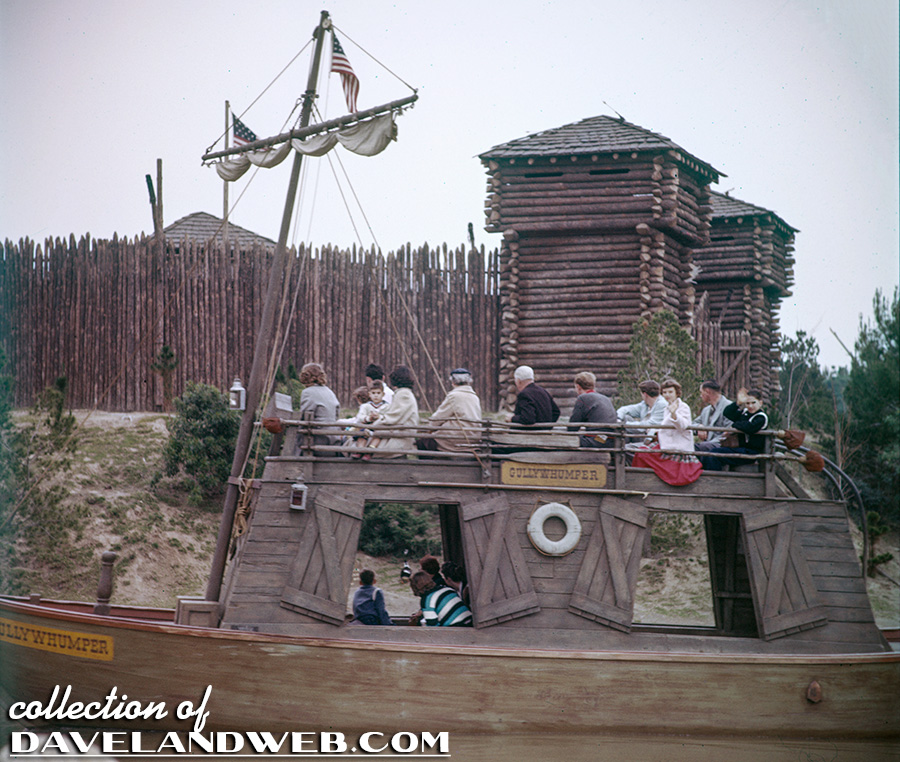 Today's post hails from March 1957 and shows the Gullywhumper Keelboat taking another lap around Tom Sawyer Island with Fort Wilderness in the background. A closeup of the lucky guests who are aboard: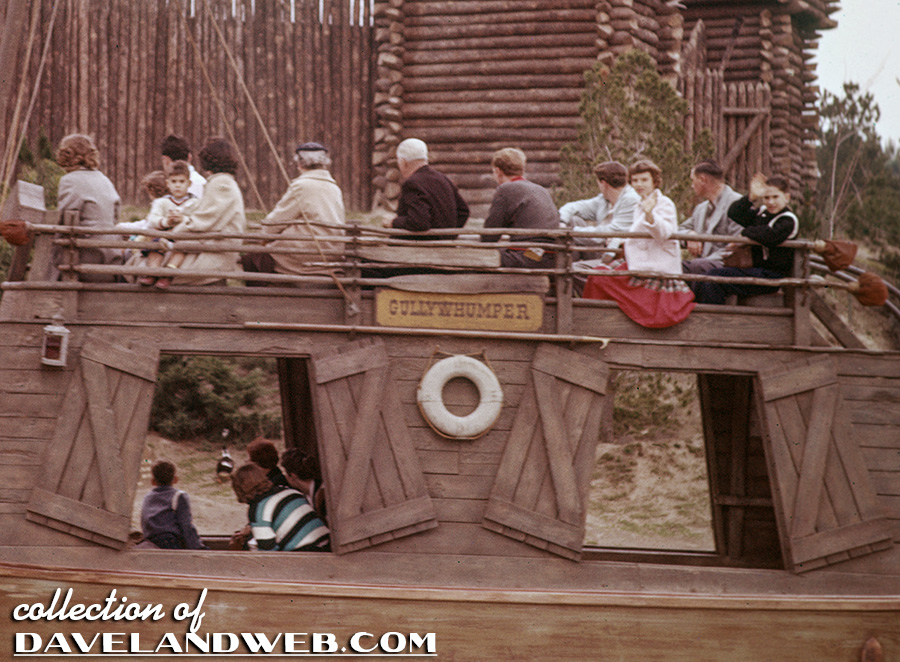 I have serious doubts that the Gullywhumper permanently docked in front of the non-burning Burning Cabin is the same vessel as the one shown in 1957. Like Fort Wilderness which was torn down for a much inferior replacement, the Gullywhumper is a mere shadow of its former self.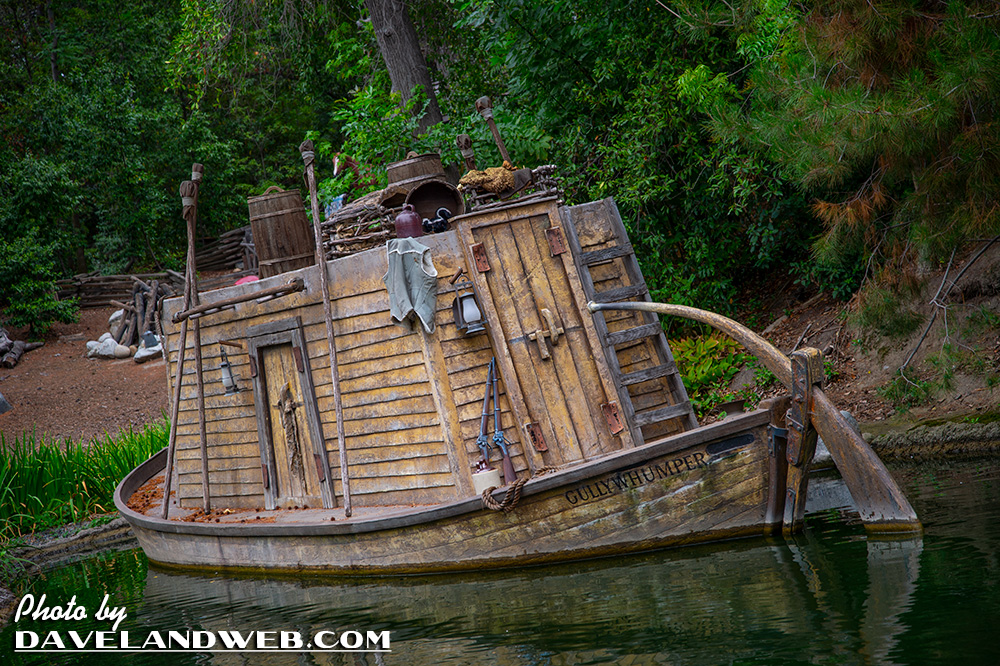 More Disneyland Keel Boats at my
main website.