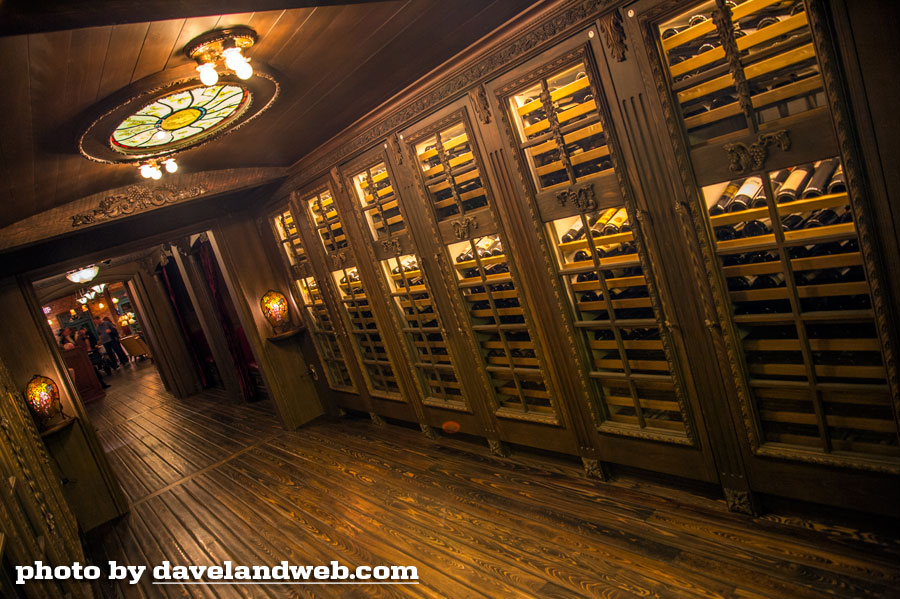 Join me as we enter the Jazz Club (aka Le Salon Nouveau) at Disneyland. The hallway stocked with wines framed the entrance of this Club 33 addition perfectly. Slightly dark, rich with wood, I finally felt like I was somewhere special.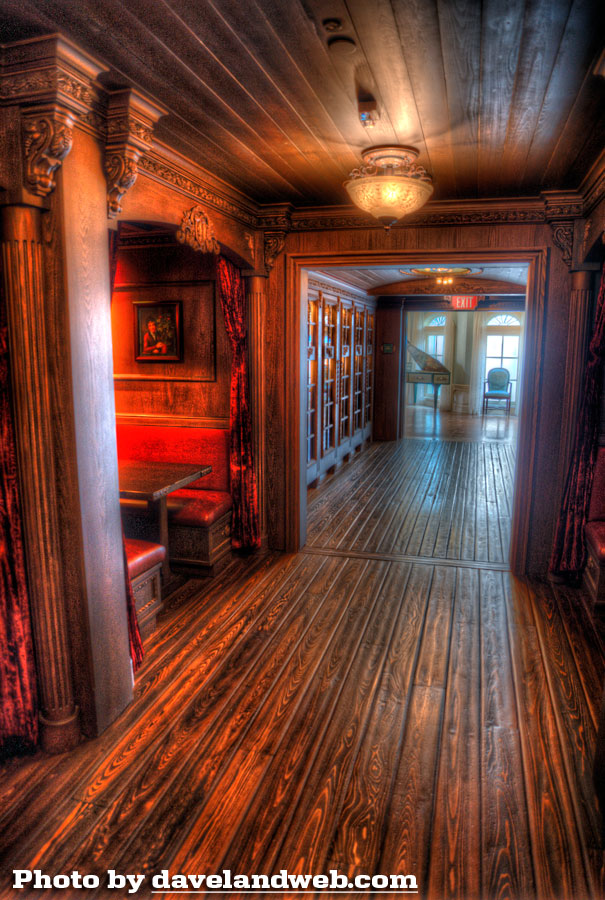 These little alcoves gave a sense of privacy, something rare at Disneyland.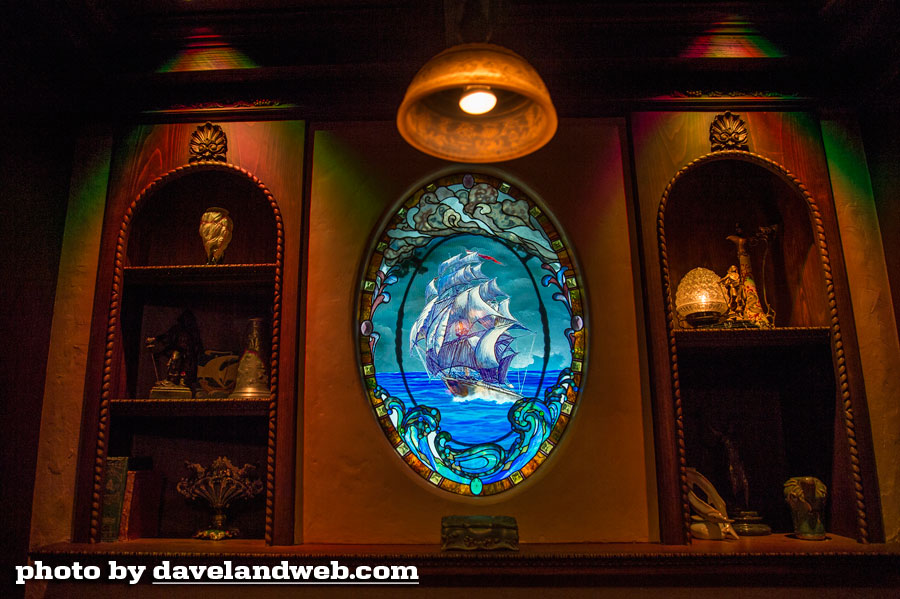 Each one has art and knick knacks with nods to Disney and Park history.
Tom and Huck can be seen pointing to the Mark Twain in this painting:
I could have spent a lot more time in each booth, pouring over the knick-knacks.
And then, my heart sank. I knew what had happened to it, but seeing it in person was still difficult to swallow.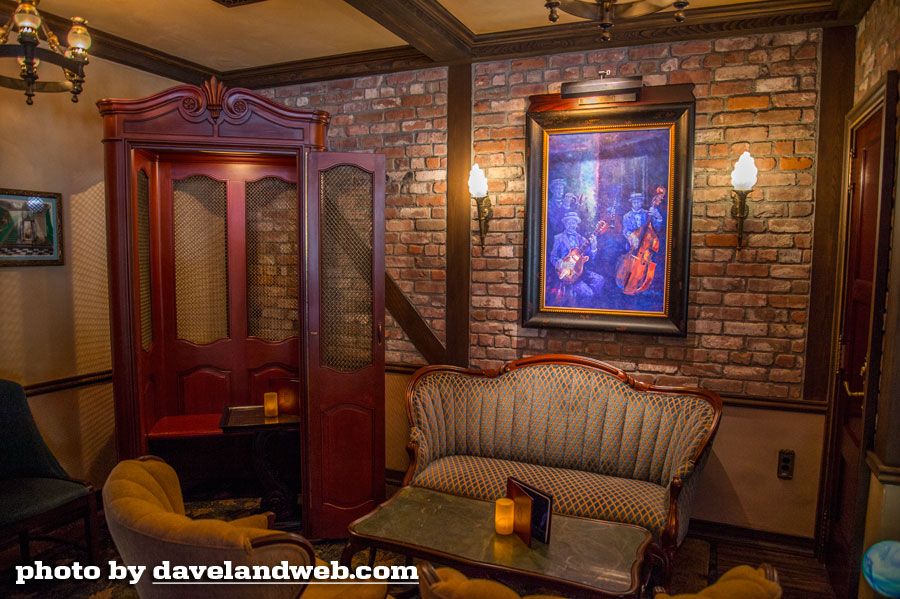 The elevator that once took numerous guests upstairs for a special Club 33 experience was now gutted and repurposed as a cramped little seating area. You can almost hear the design team saying, "See? We kept your damn history. Now shut up you whiners!" Like the vulture in the lobby, all context has been removed and scrubbed clean.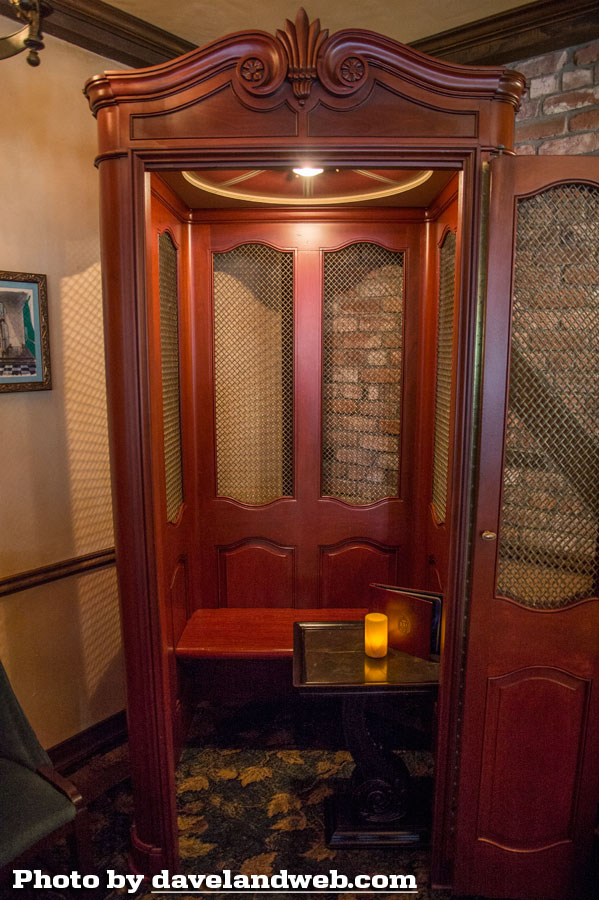 And then things improved again. The Jazz Lounge felt spacious and inviting. It is one of the few spots in Club 33 that doesn't seem like 10 pounds of potatoes crammed into a 5 pound bag.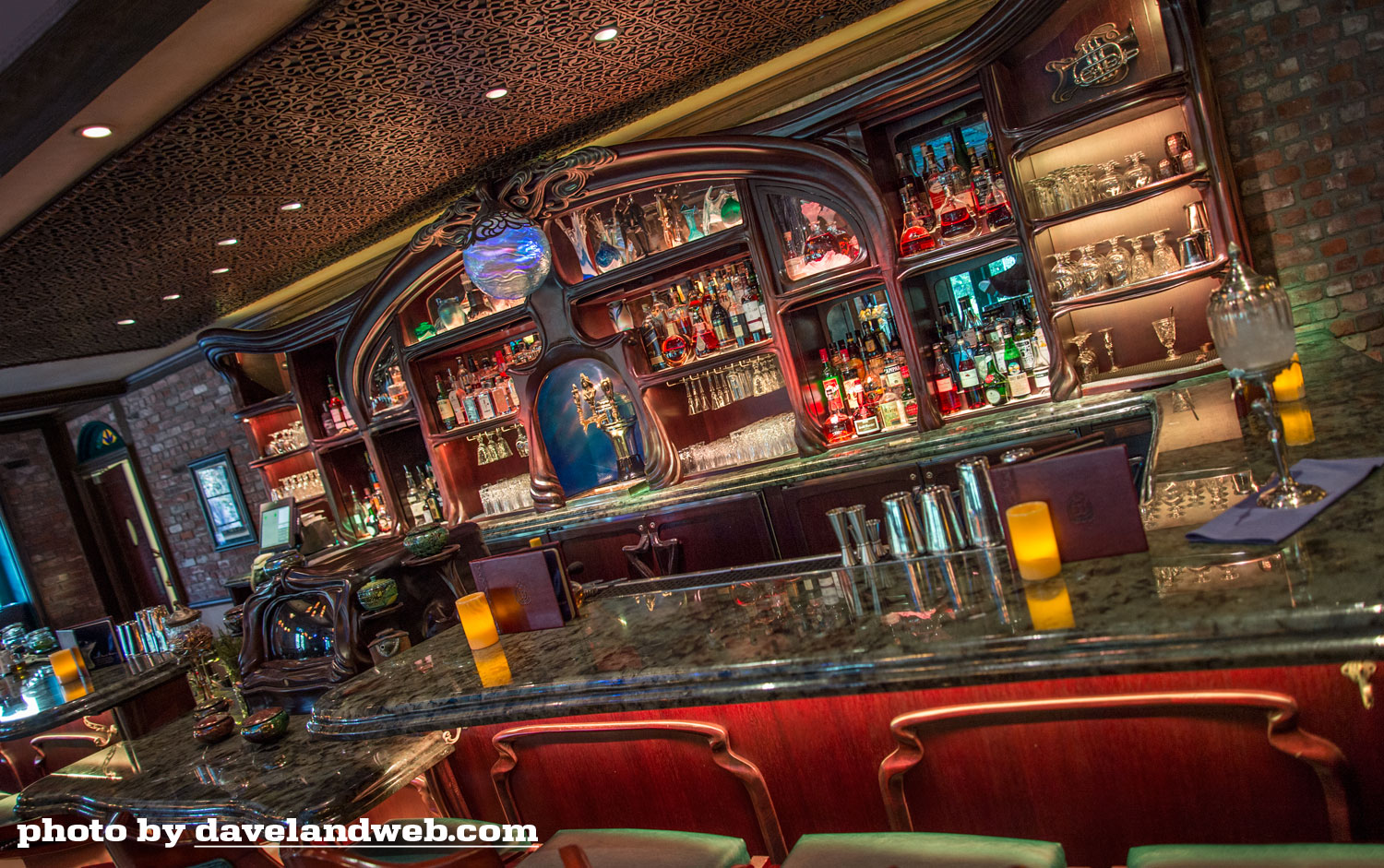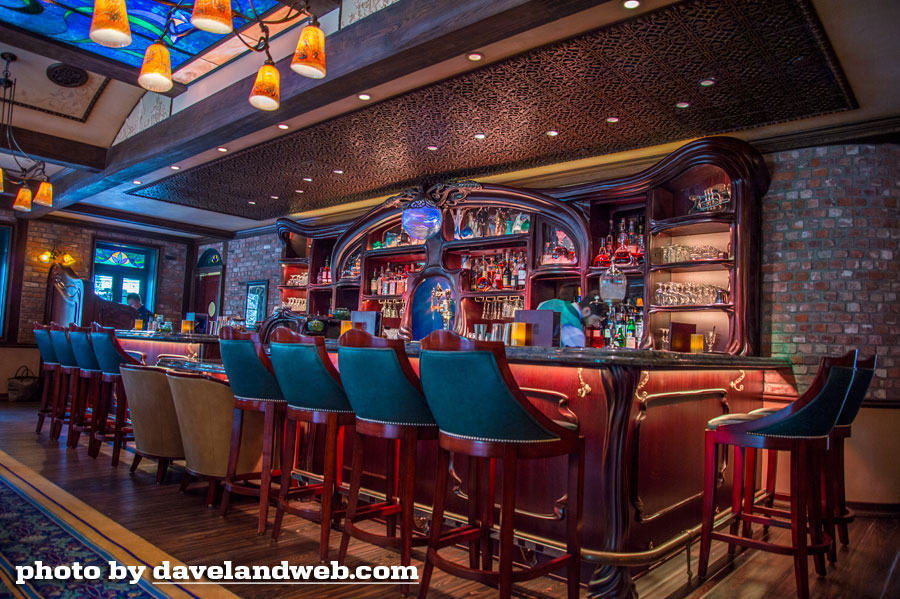 This Pepper's Ghost effect of a trumpeter is very cool to see.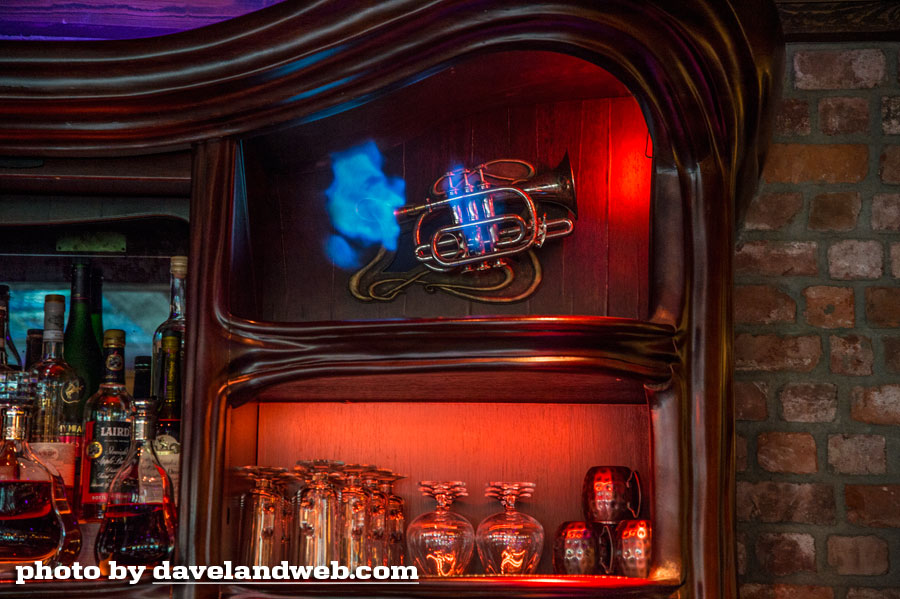 The player piano is neat, but…in a jazz club, wouldn't "live" jazz seem like a natural?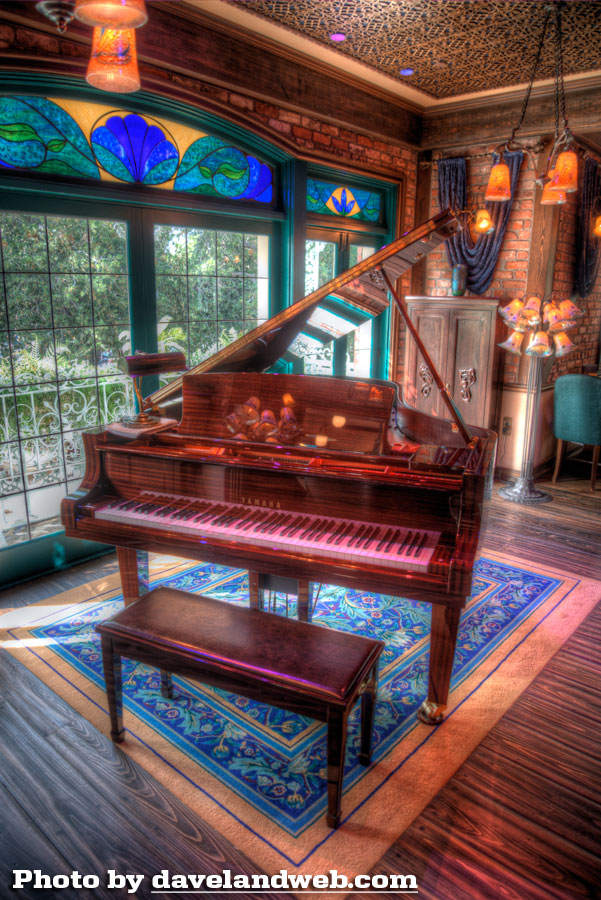 Here's a shot of one of the booths.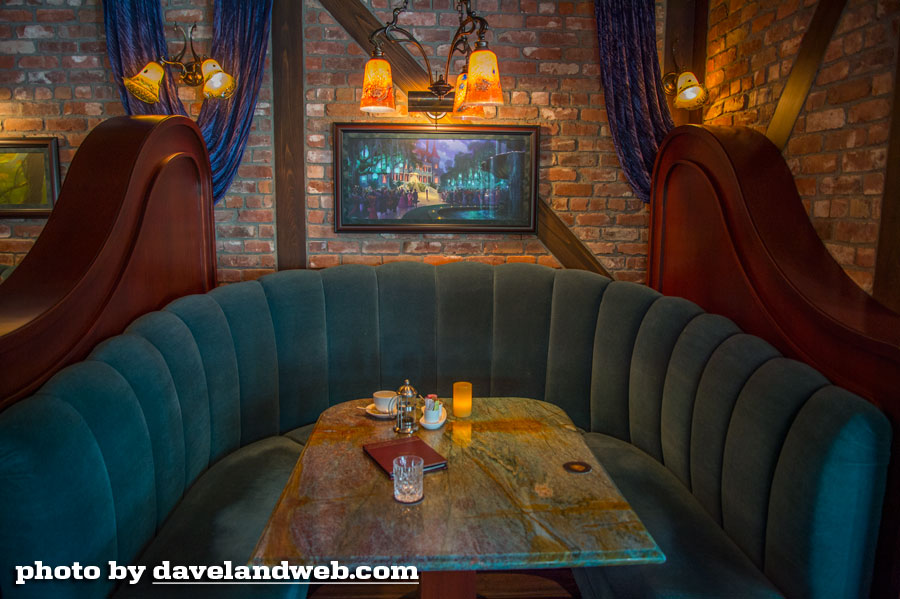 The painting seemed to be styled after "The Princess and the Frog."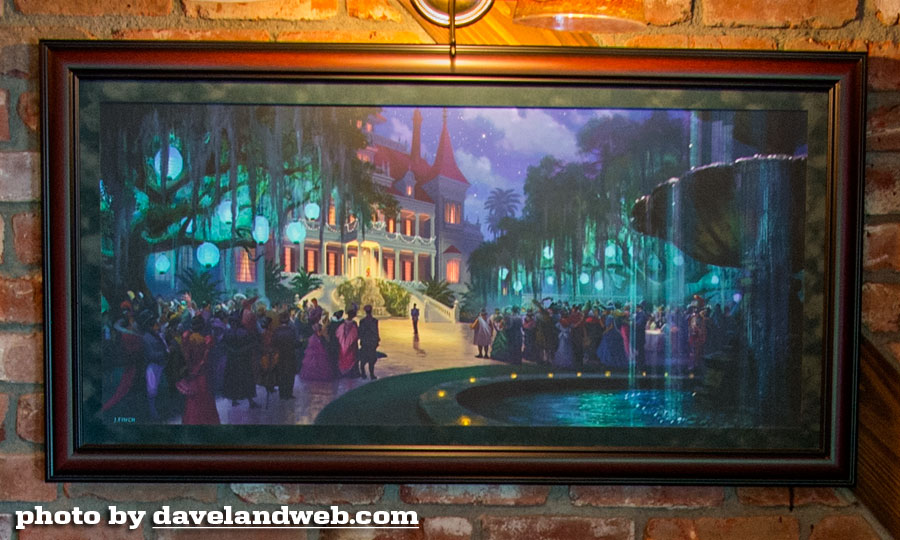 Did you happen to catch the "hidden" Darth Vader? I didn't until afterwards when it was pointed out to me.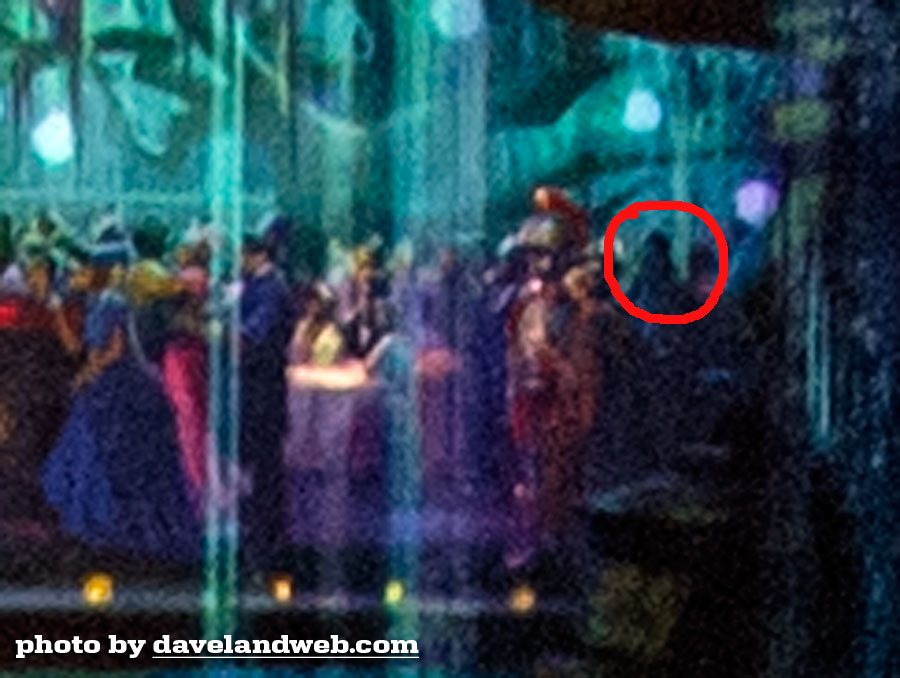 A panoramic view of the Jazz Lounge.

Overall, the design is fairly good, with a few fixtures and finishes that seem a little cheap when examined closely. Despite liking the lounge, I couldn't help but feel that I was on a Disney Cruise Line. Mass produced…vividly colored…and lacking heart.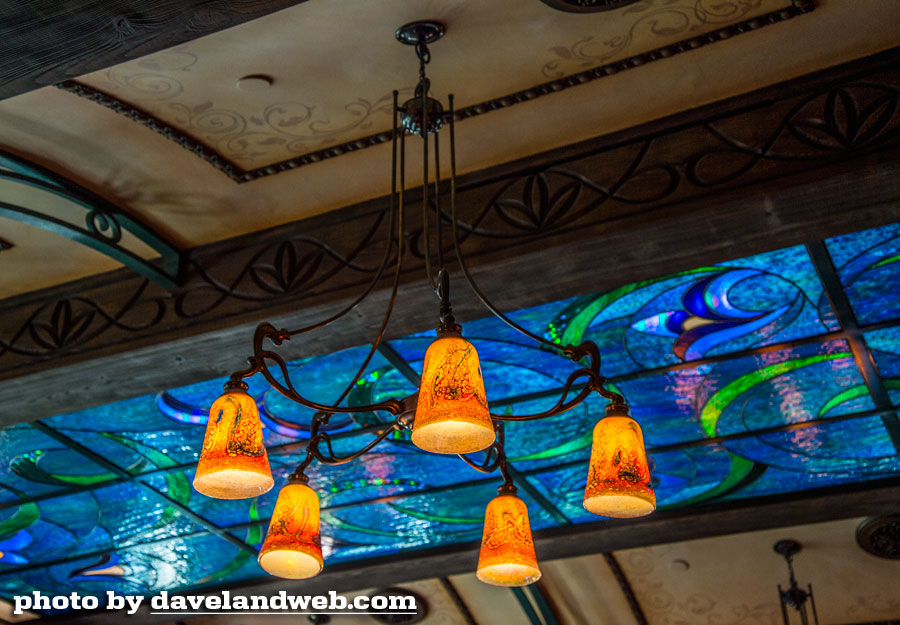 The crowning blow occurred as our party left the lounge with drinks in hand to be seated for dinner. One of the guests picked up the dish of nuts we had been sampling to finish them in the dining room. A cast member told us we could not take the dish with us; instead, they emptied the contents out onto a black paper napkin.
I think Bianca del Rio says it best.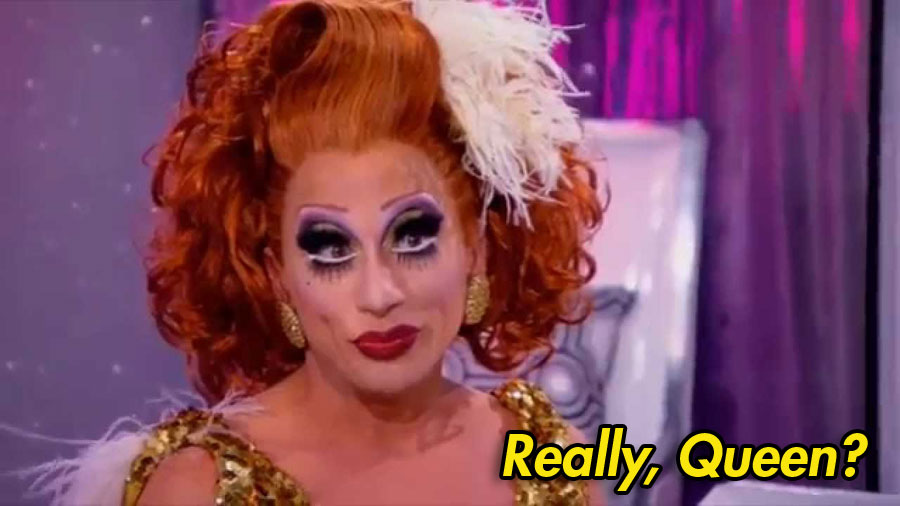 For a "Club" that charges 6-figures to join and 5-figures in annual dues, it's a sad state of affairs when they feel the need to watch over what happens with a nut dish.
The conclusion of my Club 33 trilogy will be posted tomorrow.
More Club 33 and Jazz Lounge photos on my
main website.