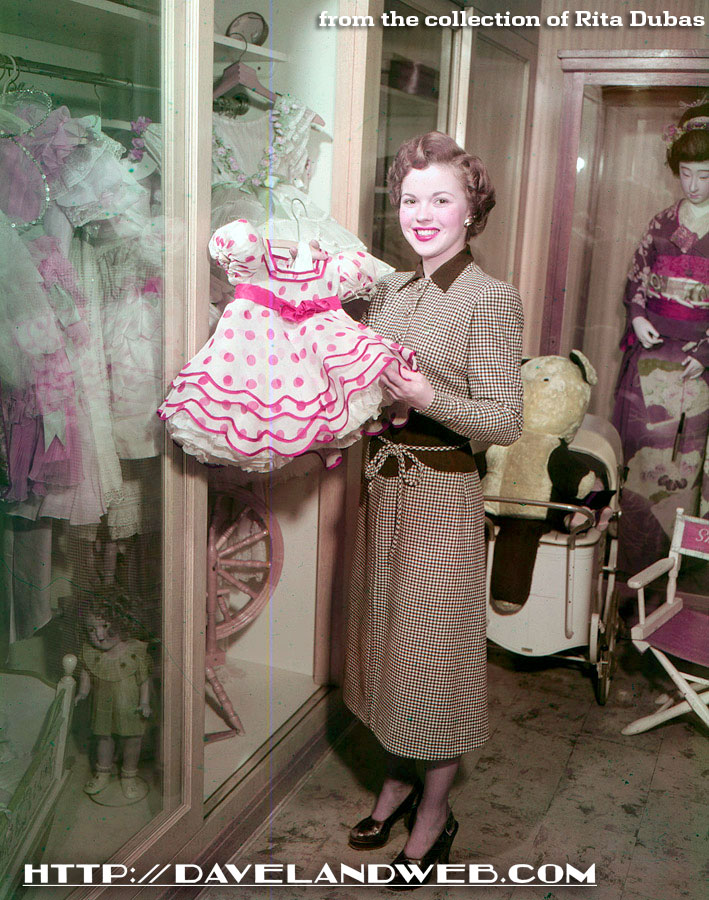 Thanks to author and Shirley Temple expert Rita Dubas, today's post begins with a vintage shot of Shirley herself, displaying her famous red polka-dot outfit from 1934's "Stand Up And Cheer." She sang her breakout hit, "Baby Take A Bow" while wearing this dress that had tiers of ruffled organdy petticoats underneath, giving extra bounce to Shirley's accompanying dance routine.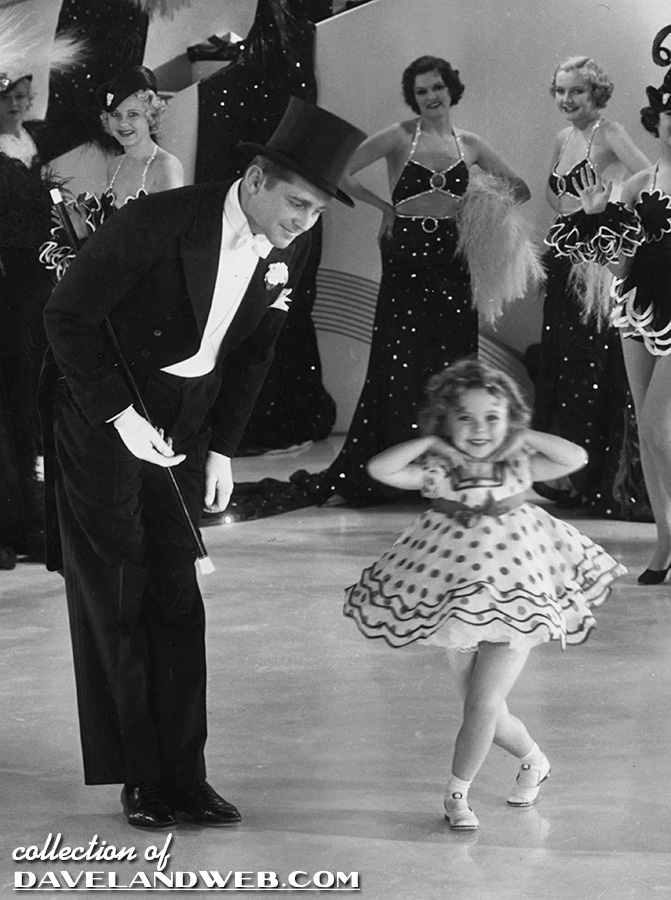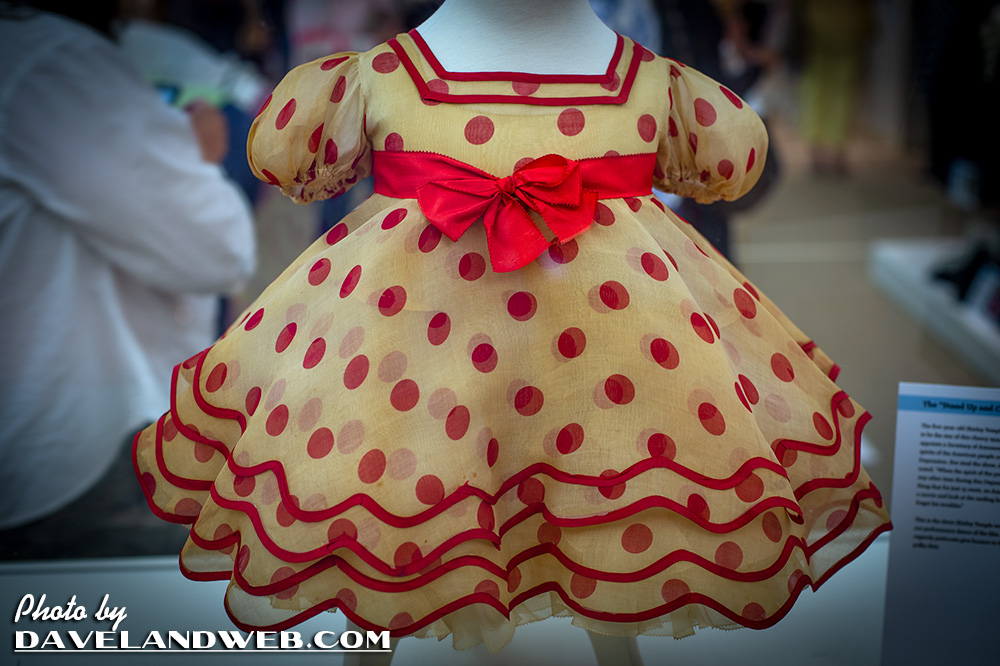 In the background display case of today's first photo you can also see life-size Japanese bride doll that the Japanese children of Hawaii presented to Shirley during a 1935 Honolulu vacation. Here's a vintage shot that was on display at the Museum: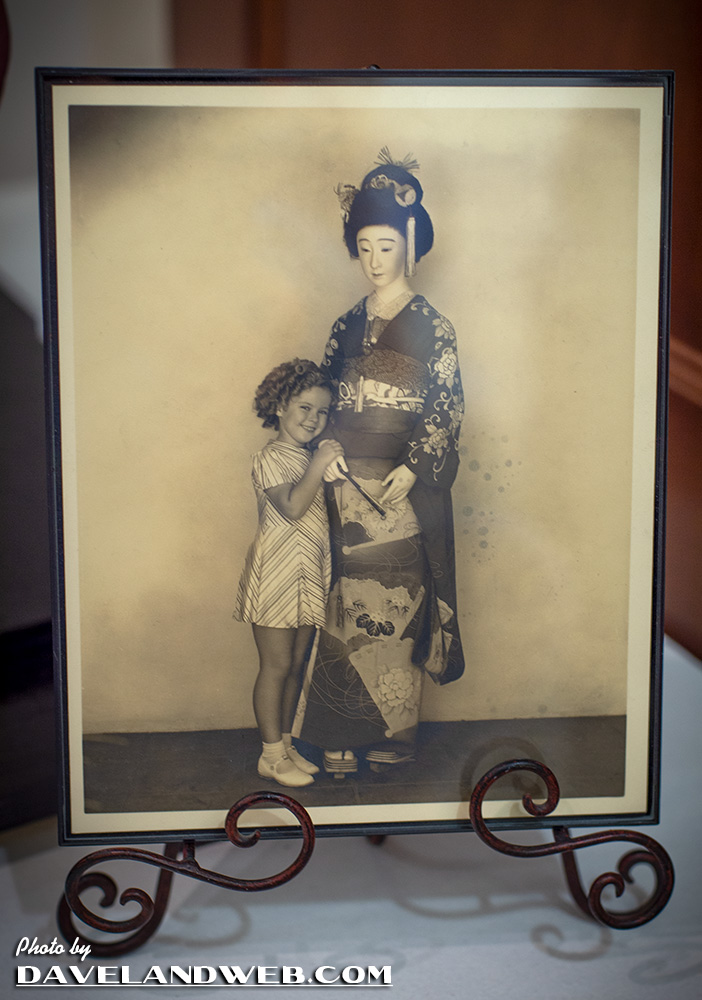 Here is the doll on display at the Santa Monica History Museum: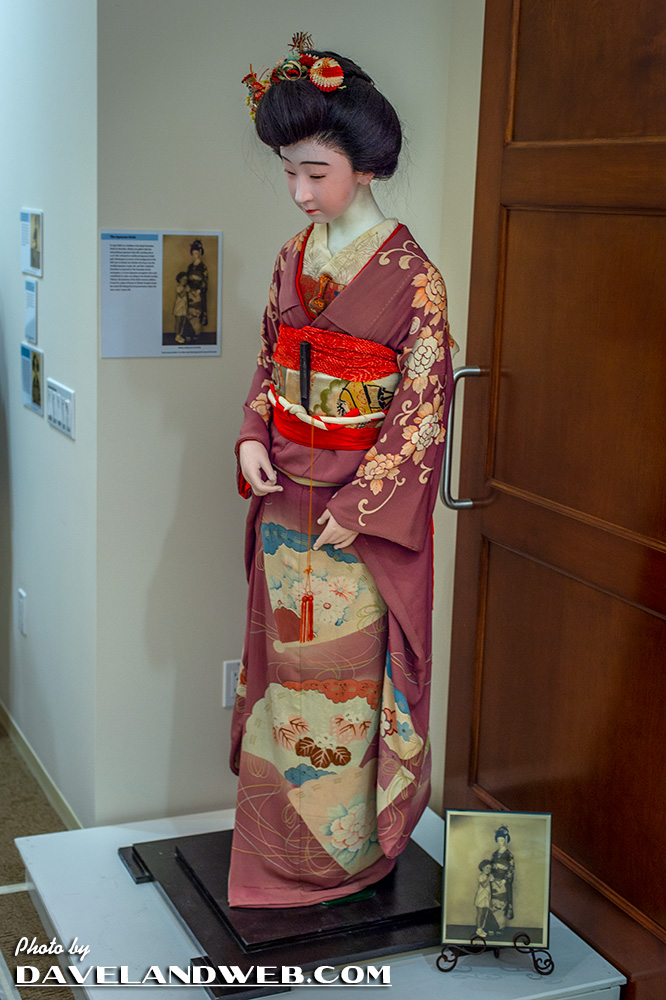 Amazingly life-like: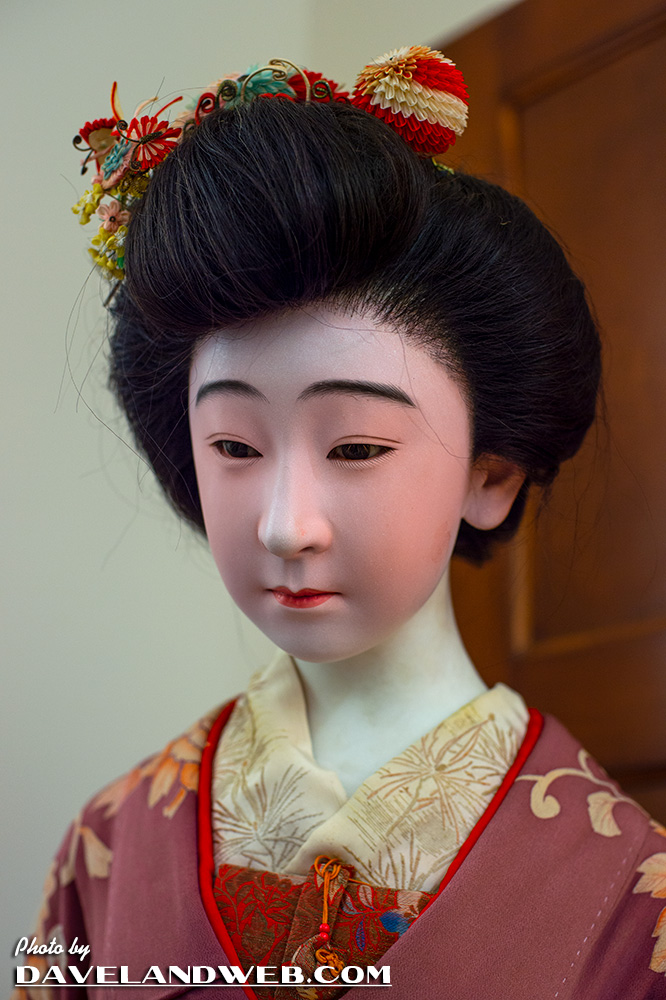 One of Shirley's personal favorites was this ensemble from 1935's "The Little Colonel":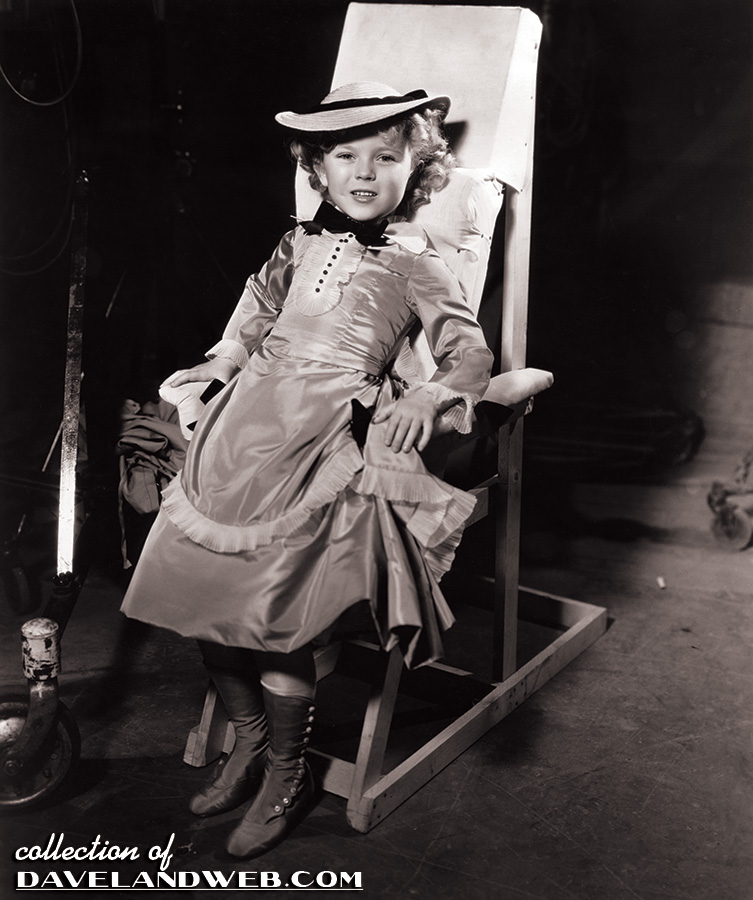 The porkpie bonnet and high-button boots by Emidio Spezza were on display. Emidio was an exclusive shoemaker to the stars from Italy.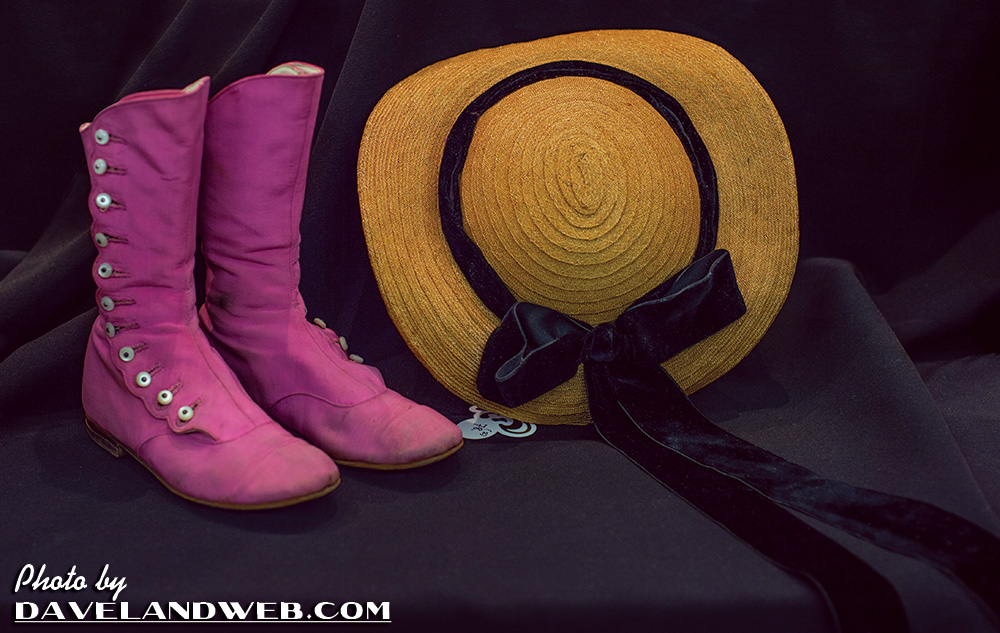 A publicity still from "Curly Top" shows Shirley lounging in her pink silk pajamas: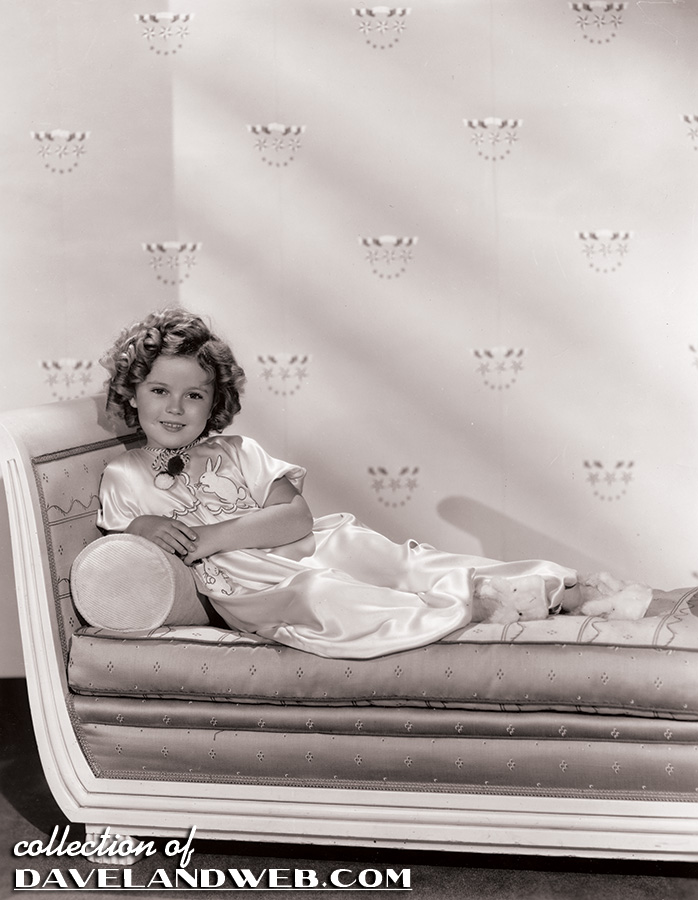 The appliqued white bunnies and pom-poms look just as cute today: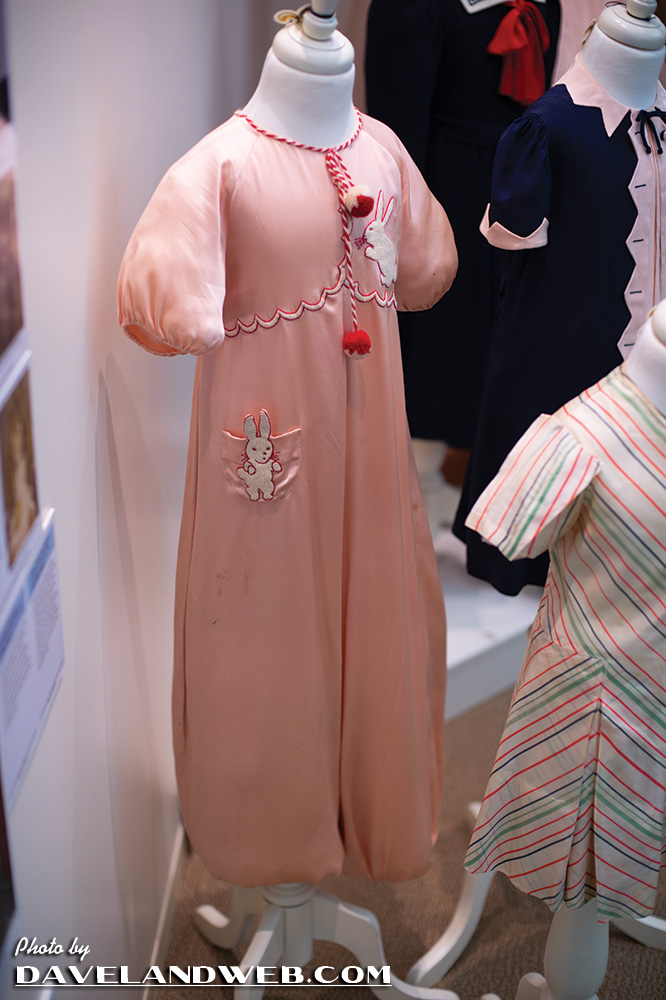 This "Wee Willie Winkie" 1937 costume was seen at the beginning of the film: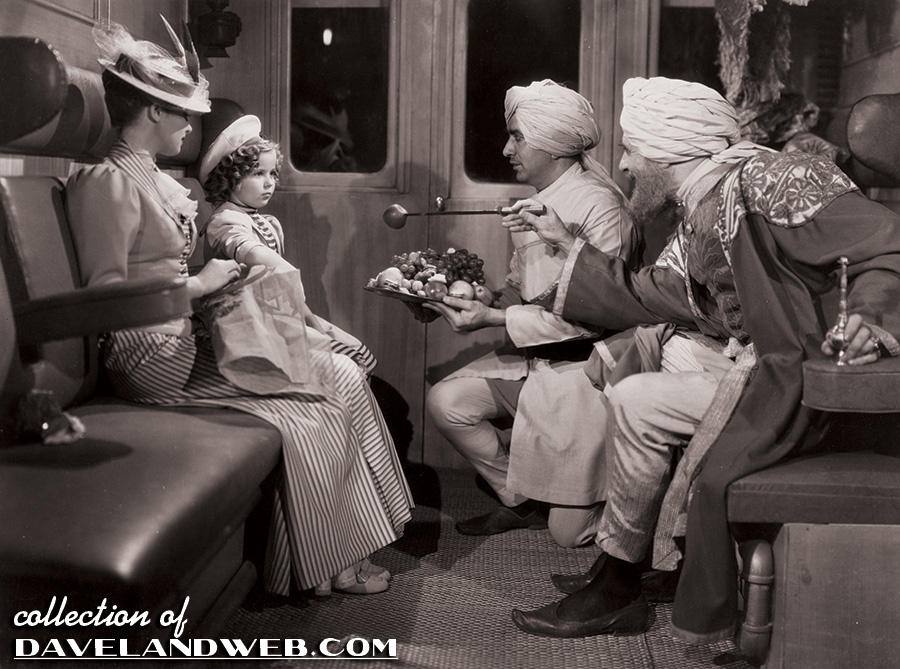 On display: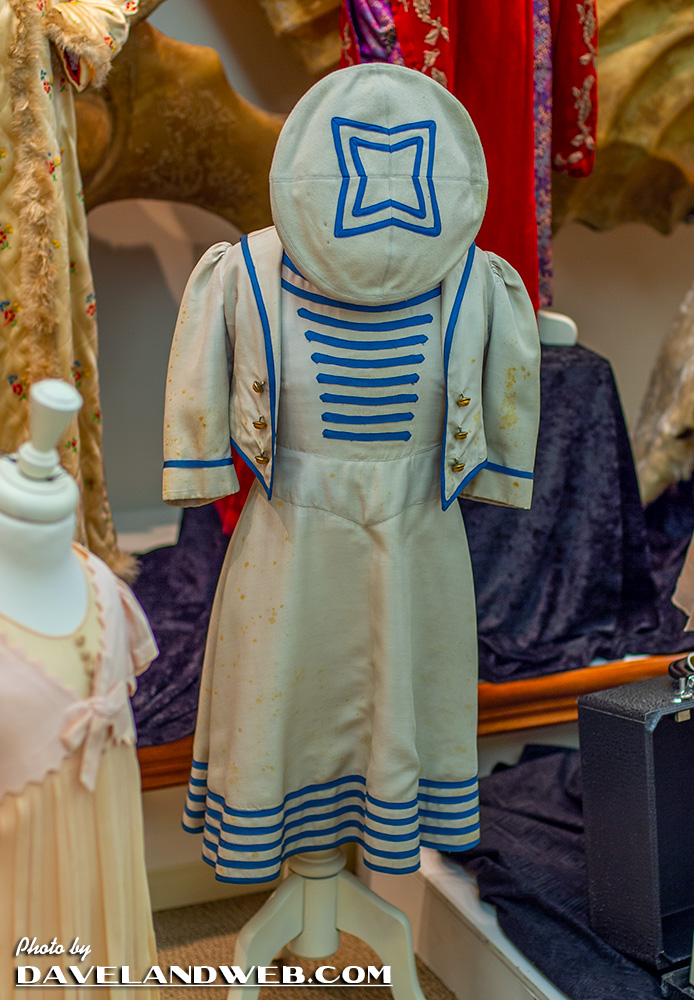 Last one for today is a LARGE panoramic sneak peek of what is to come: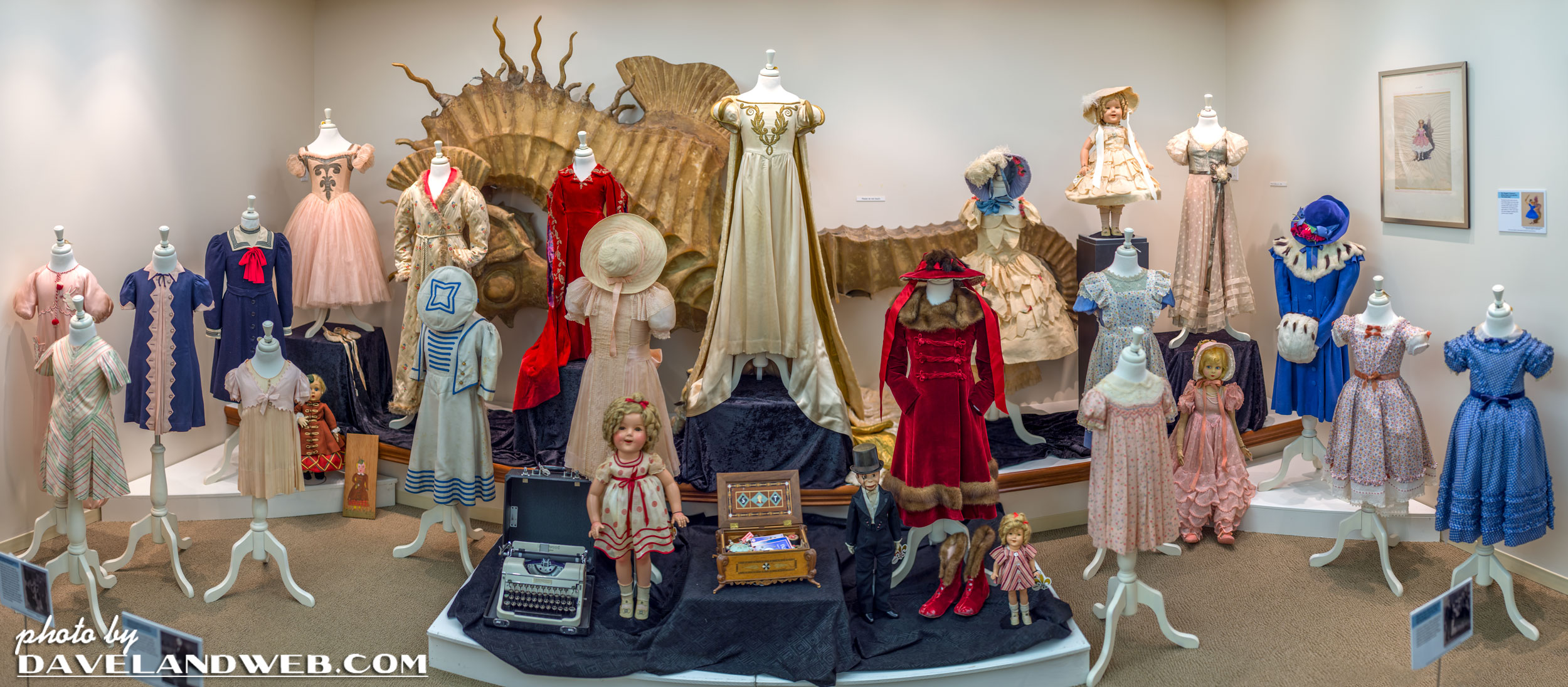 For details on the exhibit, visit the
Santa Monica History Museum
website.
View additional Santa Monica photos at my
main website.