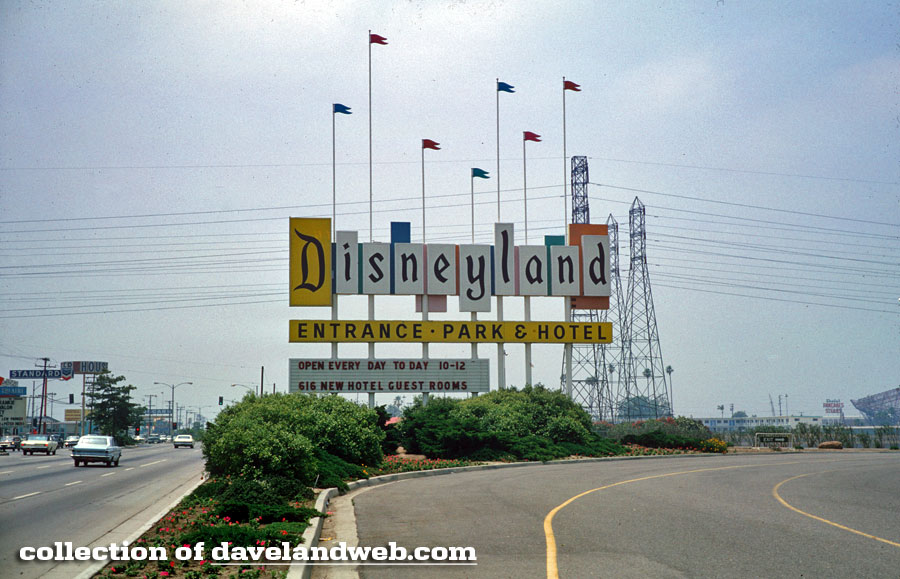 It's June 1966 and our vintage photographer captured the iconic Disneyland entrance sign, which heralds 616 new guest rooms and the park hours of 10am-Midnight. In addition though, this photograph captures the surrounding growth in Anaheim spurred on by Disneyland's success.
Panning left, we can see that Frankie Avalon is in town: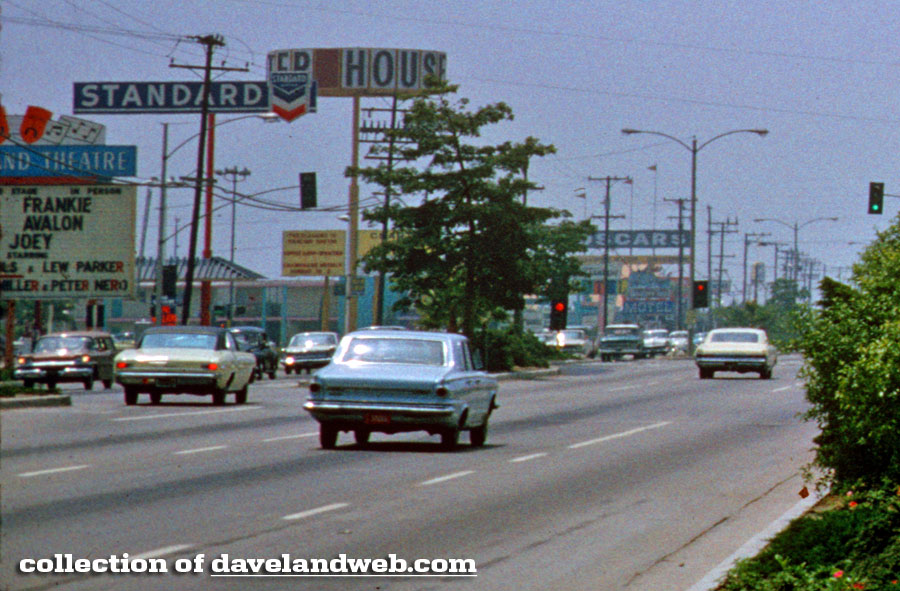 Panning right, we see the Anaheim Convention Center under construction. It would open in July 1967. That sign for Chalet Pancakes & Steaks makes me hungry for some flapjacks!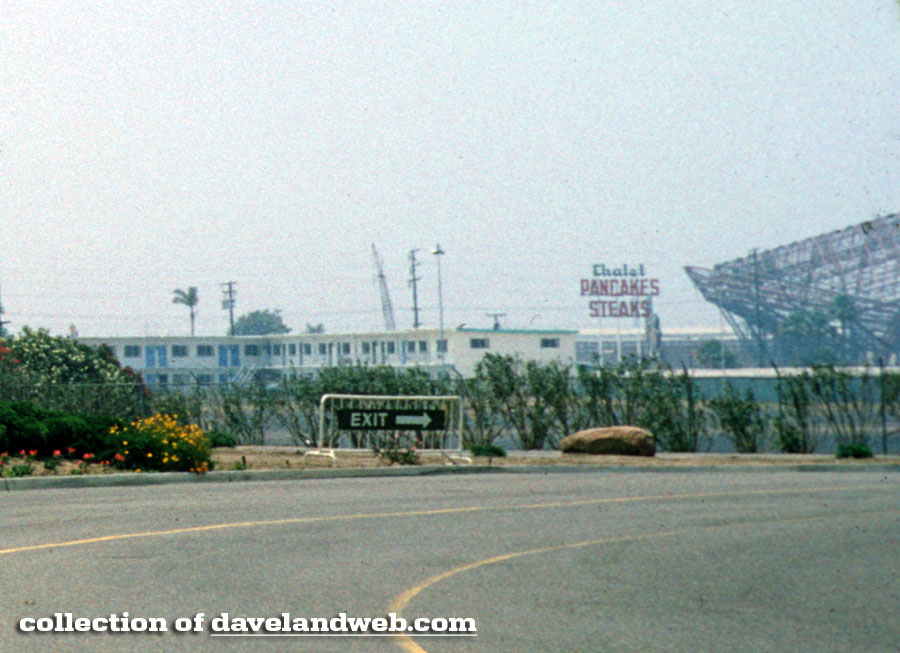 How the Convention Center looks now:
See more Disneyland entrance photos over the decades on my
main website.