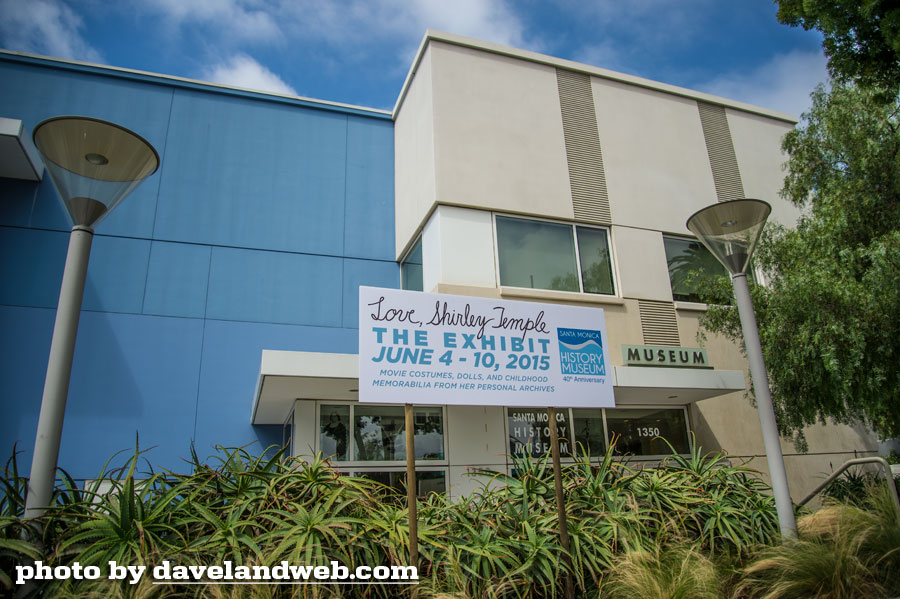 Last weekend I visited the Love, Shirley Temple exhibit which was on display at the Santa Monica History Museum.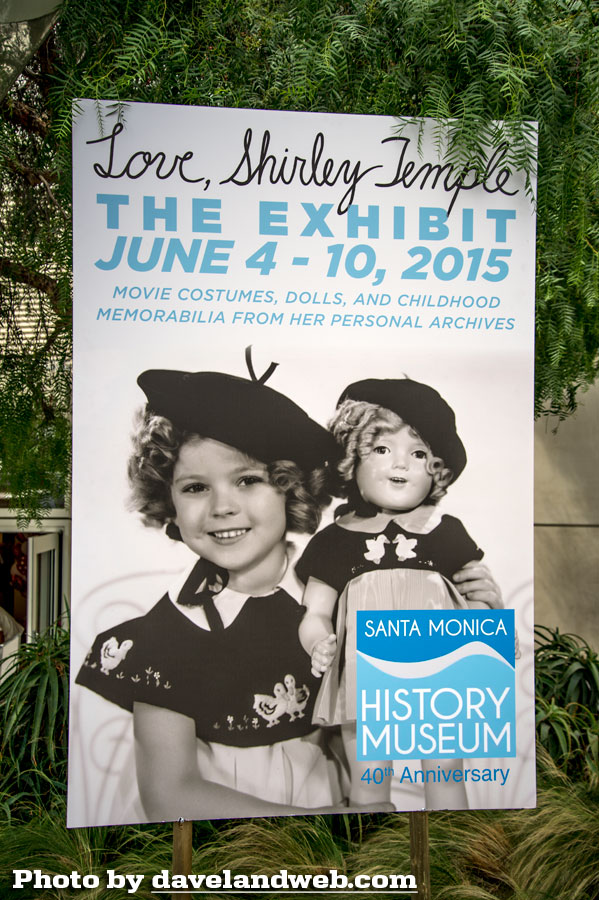 Since her passing, Shirley's children have decided to auction off all of the famous movie costumes and memorabilia that belonged to their mother during her tenure as America's top box office draw. There were a number of speakers lined up, including Shirley's first stand-in, Marilyn Granas. I would have loved to have heard her stories.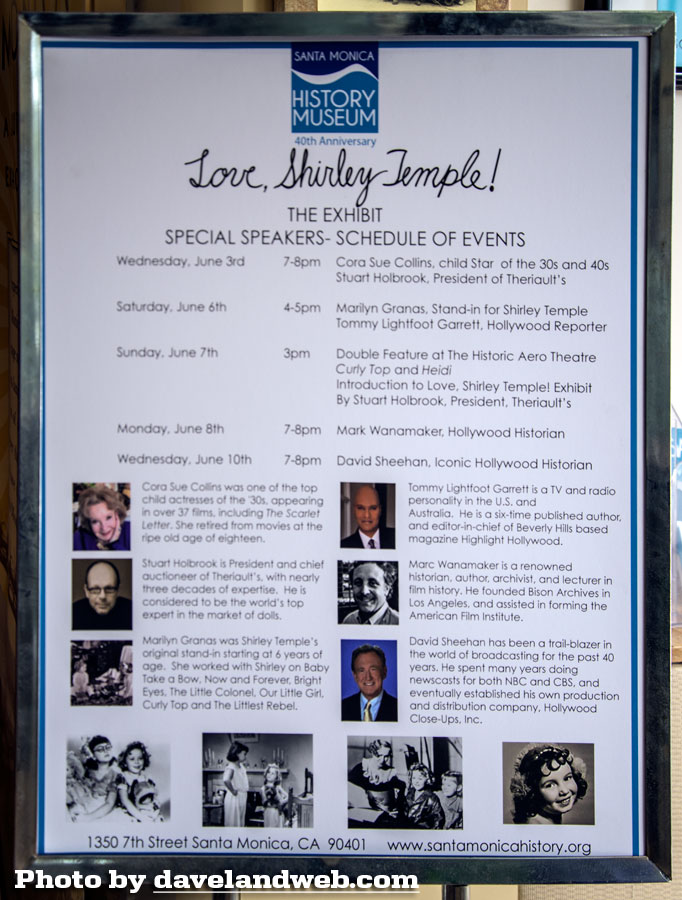 Right inside the entrance a large-screen TV was playing highlights from Shirley's films. The exhibit was bittersweet for me; it was amazing seeing all of these historical costumes from the 1930's in person AND in color (the majority of Shirley's films were shot in black and white). At the same time, it was sad to once again note her passing as well as the fact that her surviving family had no interest in keeping these or donating them as a whole to a museum for permanent display. Come July, they will all go on the auction block and be split up.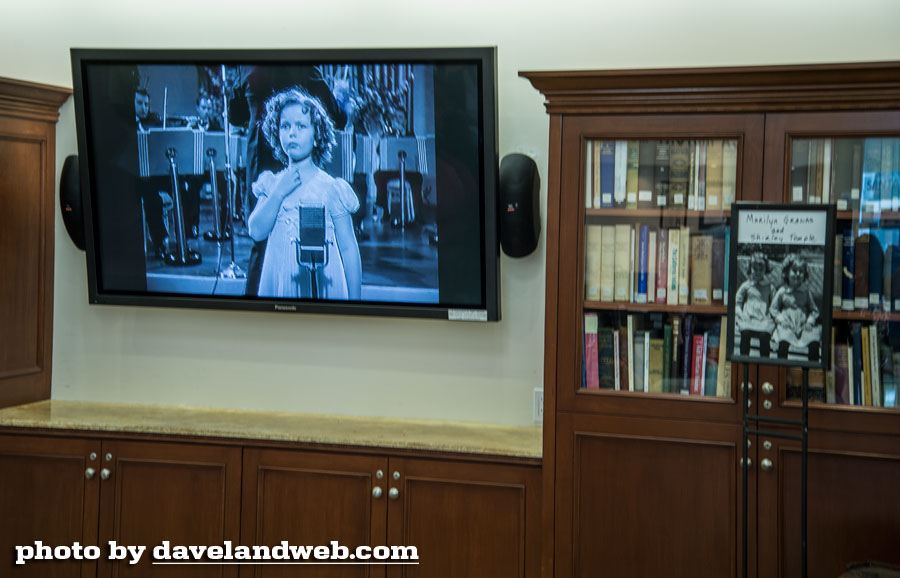 Right off the bat my jaw dropped as I saw the original dress she wore in "Bright Eyes," 1934.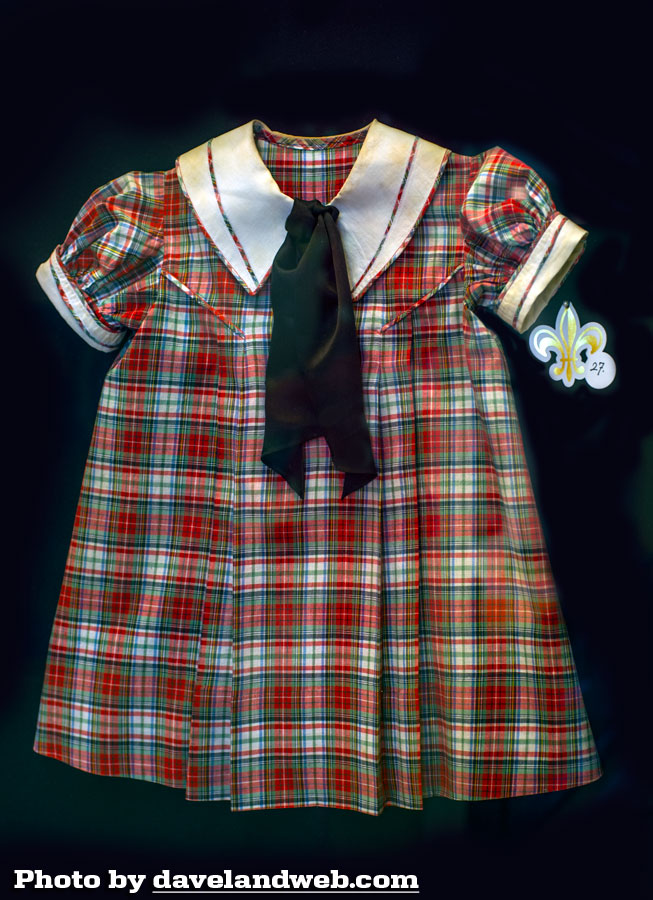 Yup…the outfit she wore as she sang her signature song, "On the Good Ship Lollipop."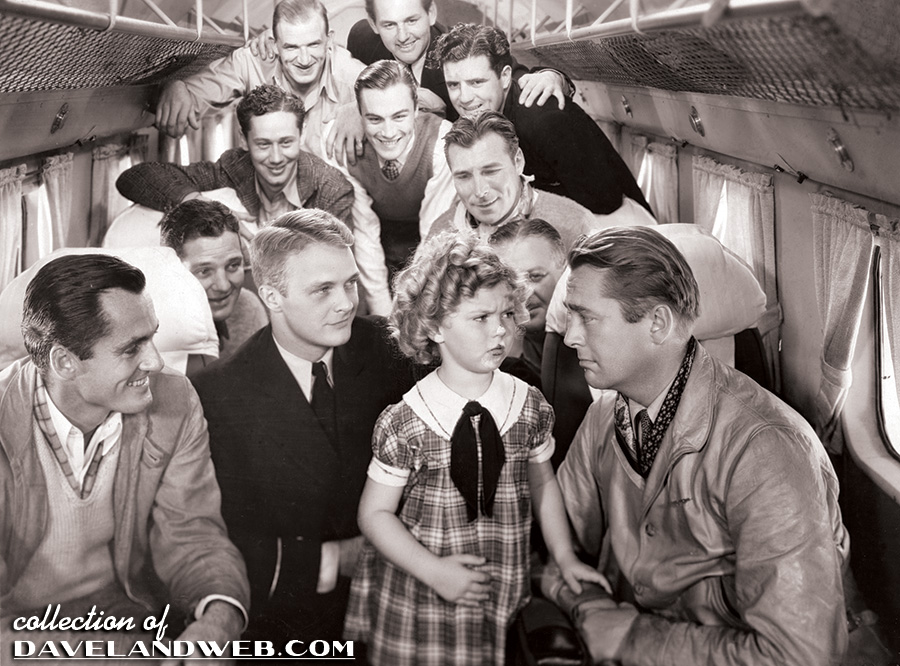 A hula costume worn in the film, "Curly Top," 1935.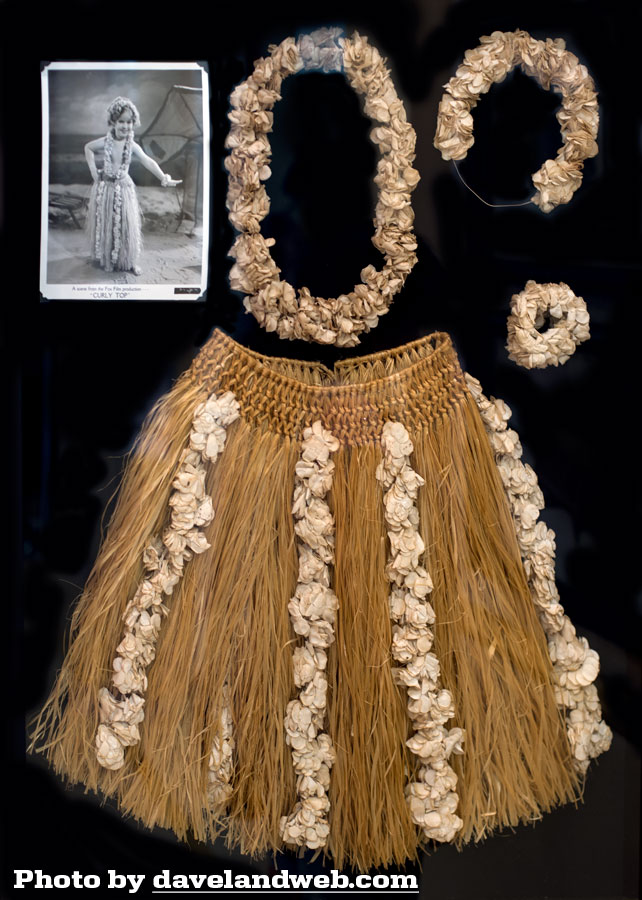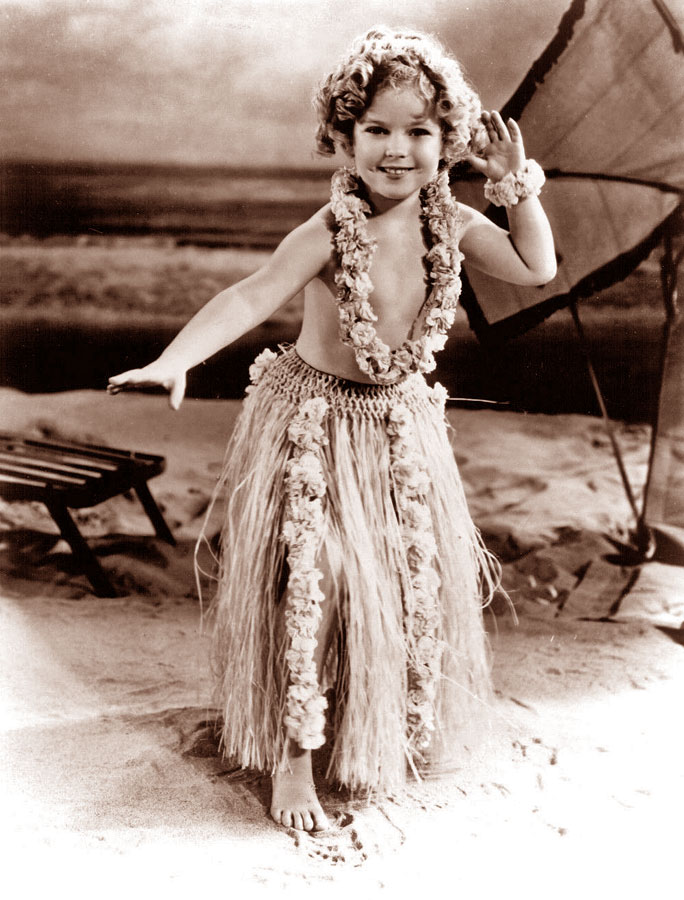 A riding outfit from "Just Around the Corner," 1938.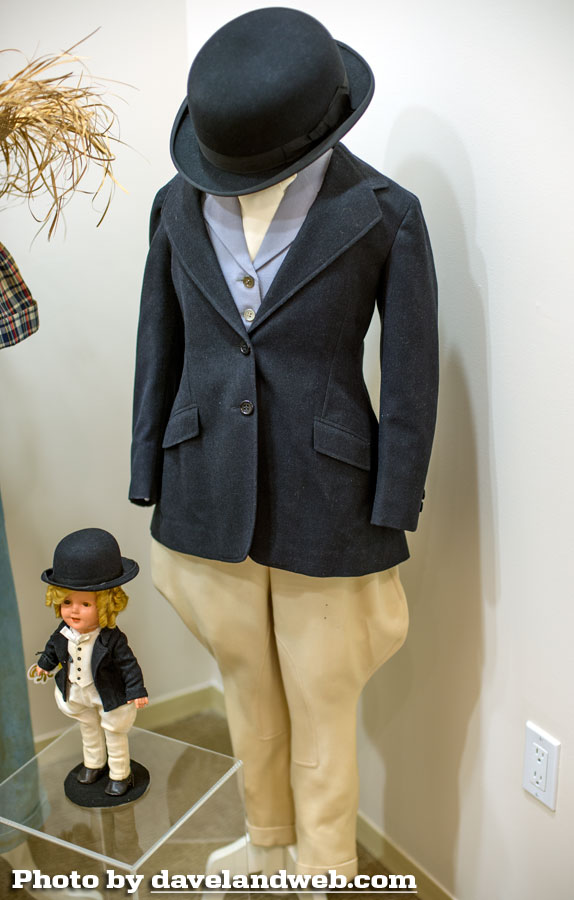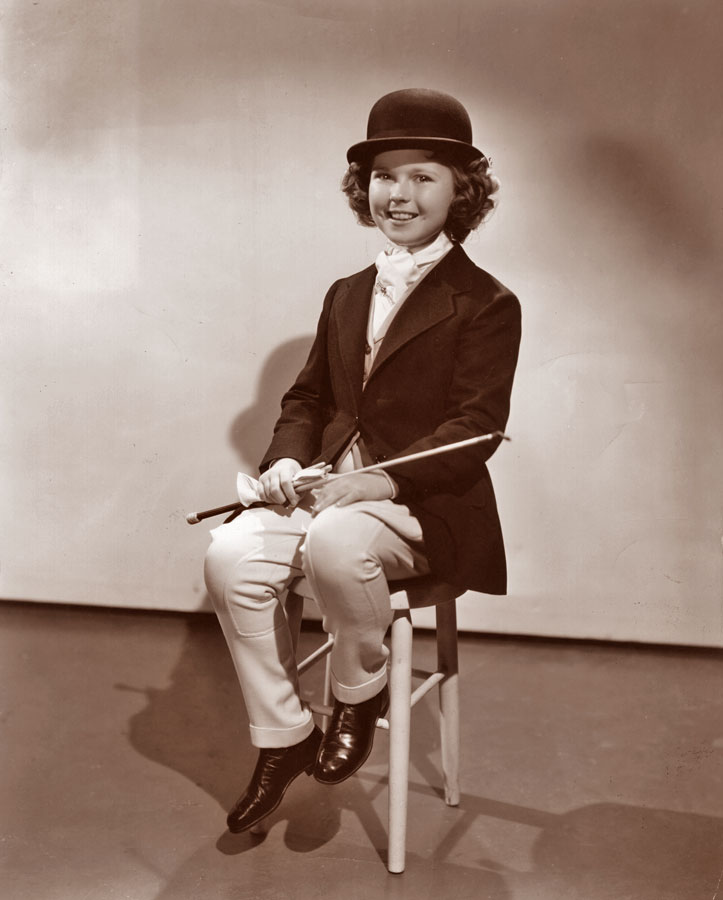 It was customary for the costume department to dress a Shirley Temple doll with an exact replica of the outfits that Shirley wore, using scraps of fabric from the original costume. The doll was then presented to Shirley as a gift.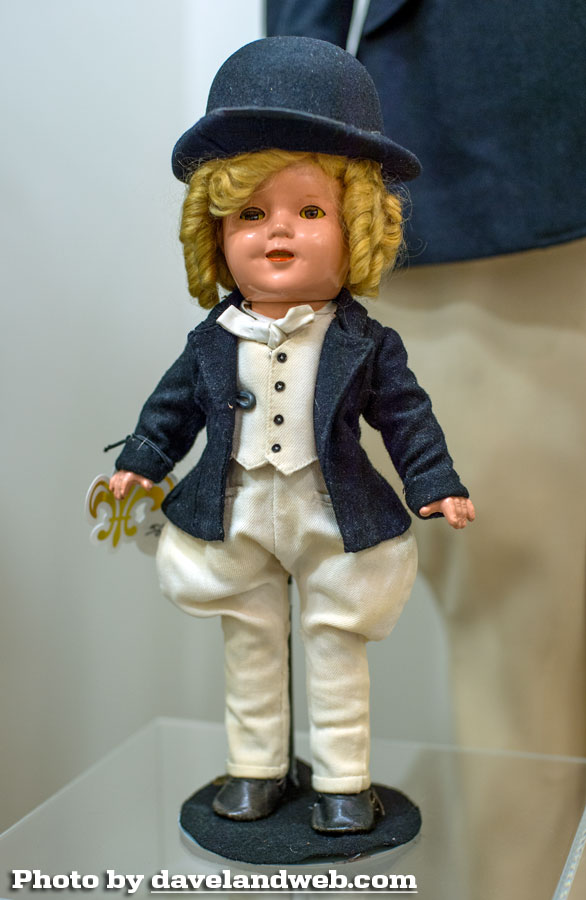 "Rebecca of Sunnybrook Farm," 1938.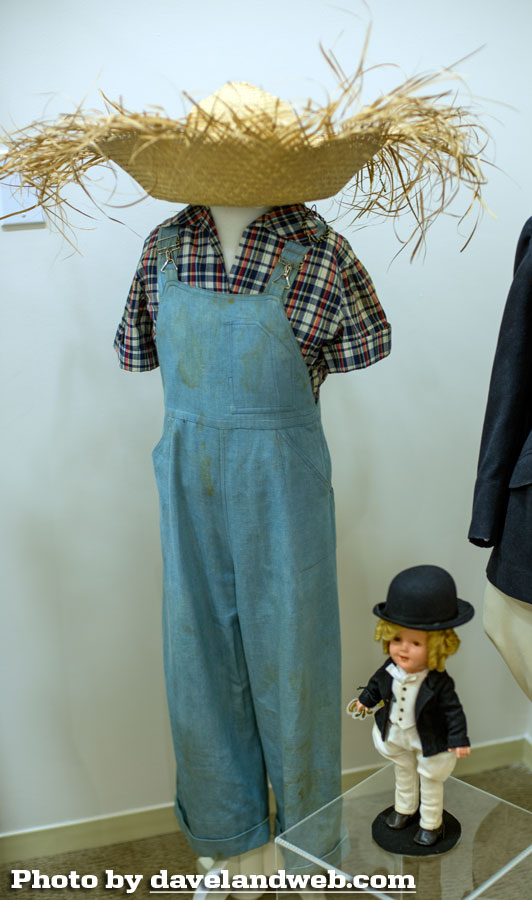 Here's Shirley on set wearing the same costume with stand-in Mary Lou Isleib: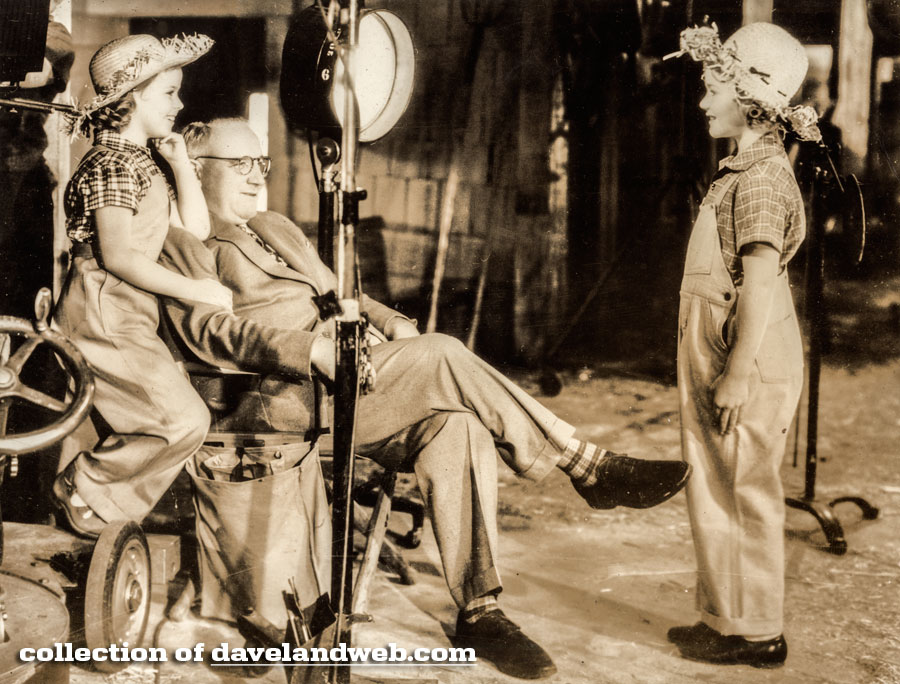 The matching doll: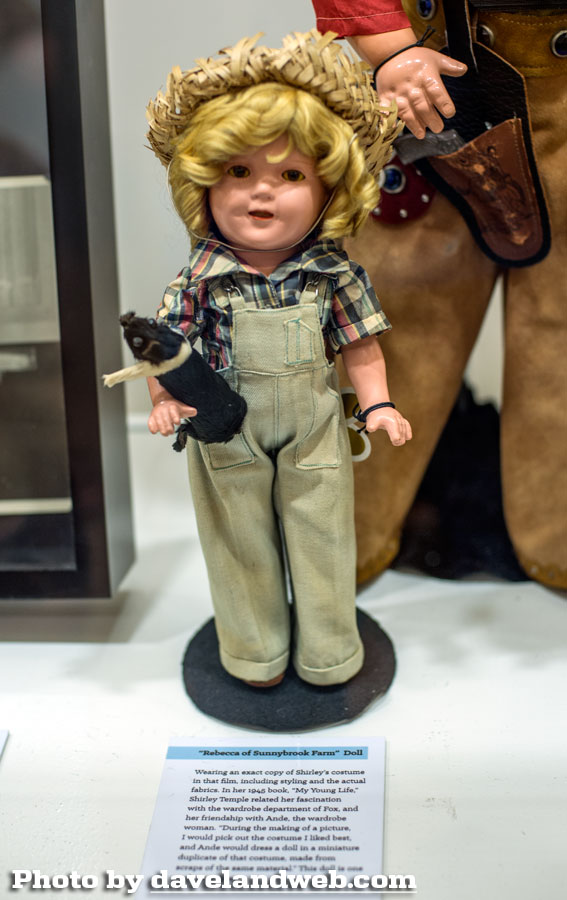 More tomorrow!
View additional Santa Monica photos at my
main website.