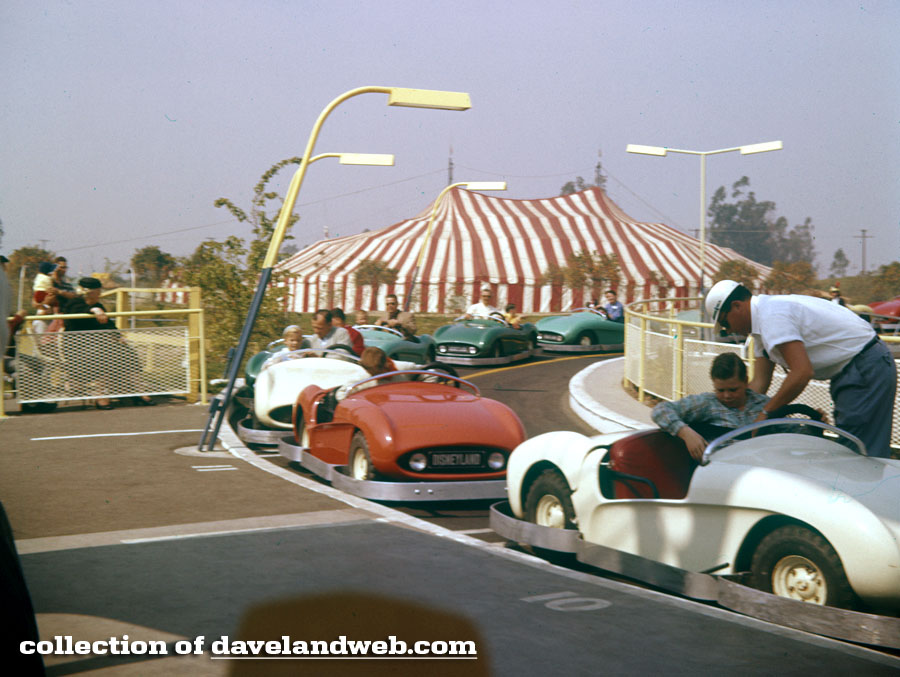 Today's first photo of the Junior Autopia is from the same March 1956 batch as yesterday's post. In the background is the Mickey Mouse Club Circus tent, still lingering even though Mickey Mouse no longer inhabited by the tent by this time.
The next two shots are from one year later, where we see Roddy & Sharon...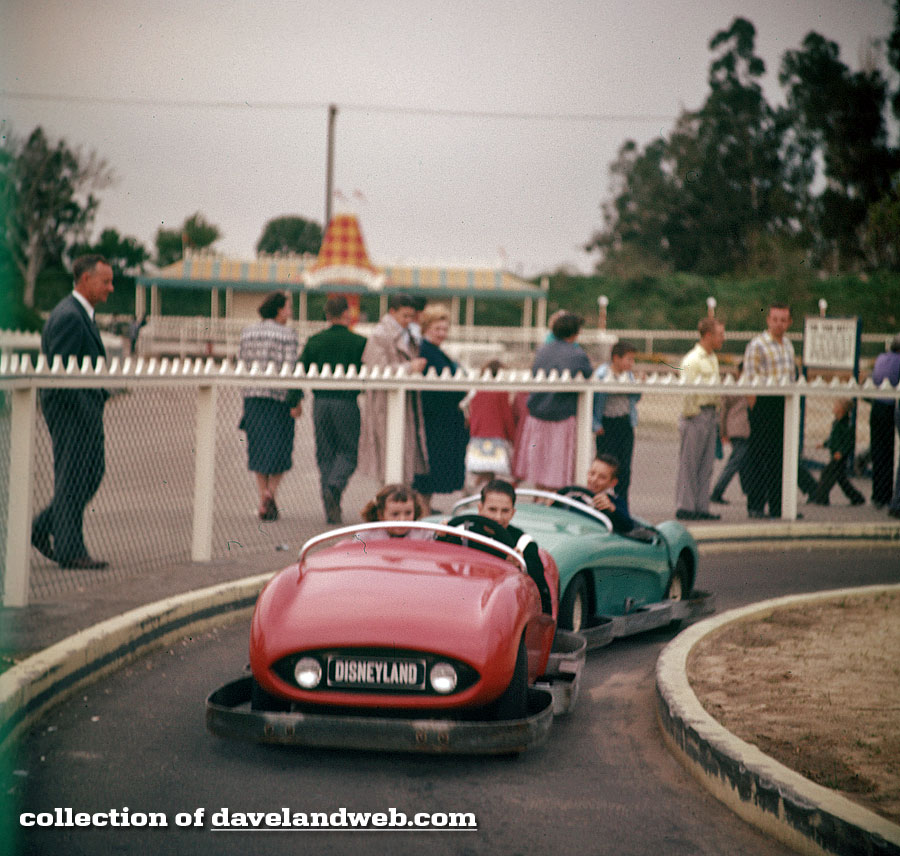 and Jennifer & Caroline zipping around the track, with the Fantasyland Depot behind them.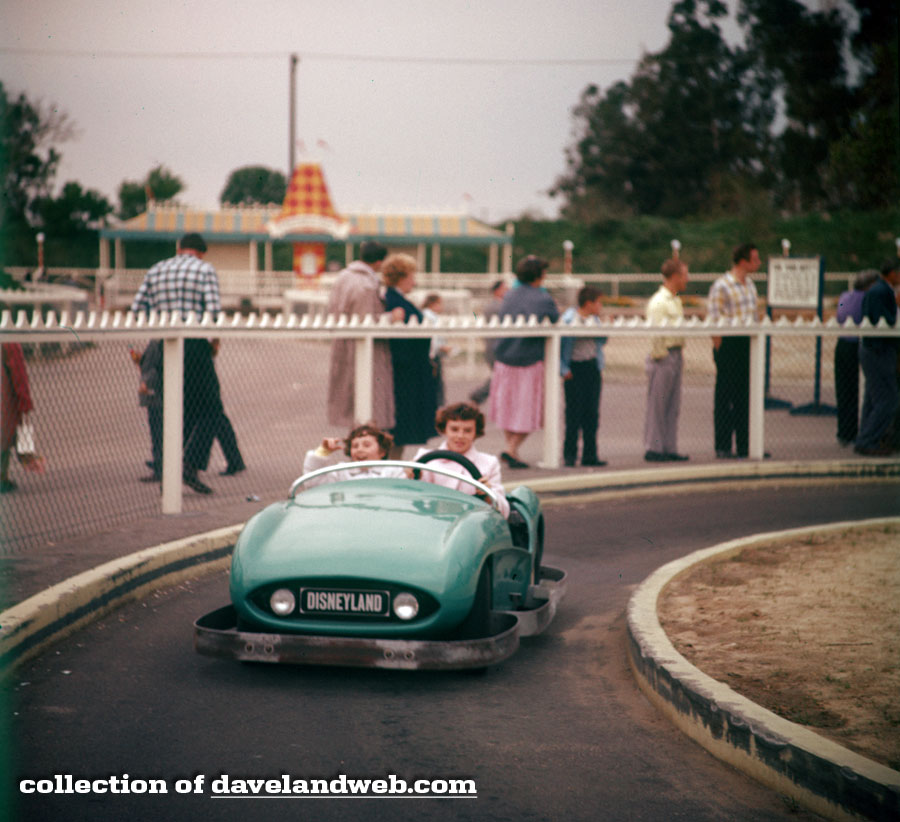 More Autopia photo fun at my
main website.