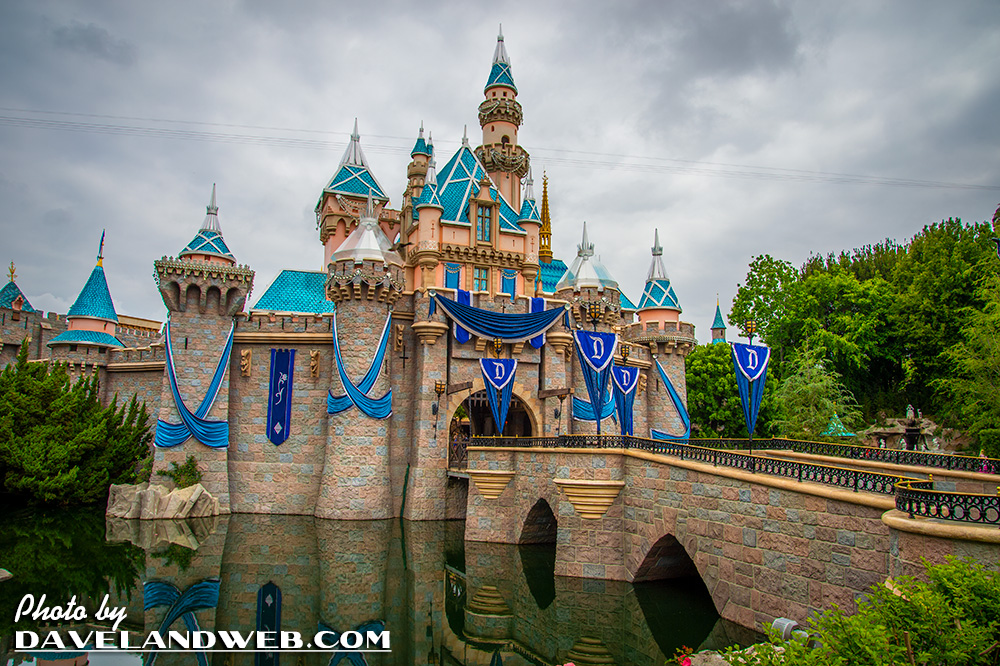 After indulging in a heavy day at the Haunted Mansion, let's take a little breather before we delve into the "new" Club 33. Today's post begins with a concert by the Disneyland Marching Band, entering Central Plaza over the Sleeping Beauty Castle drawbridge.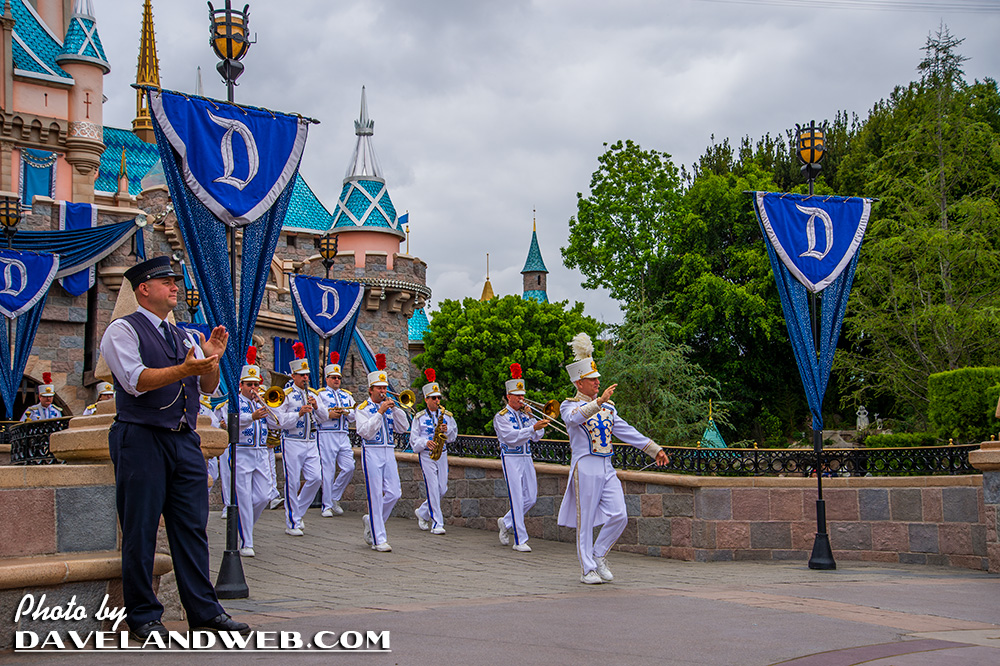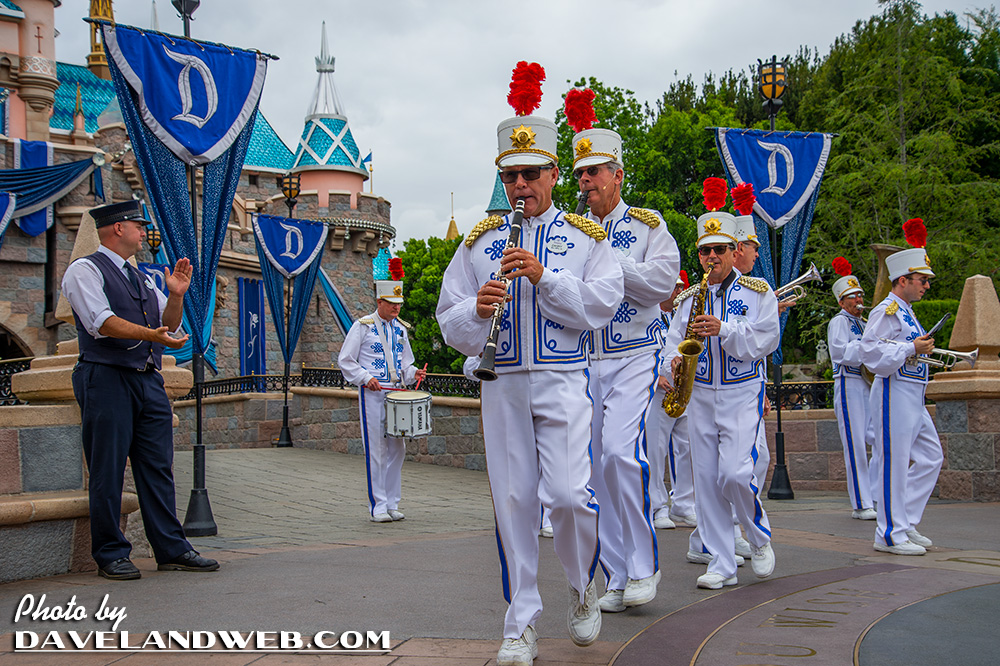 Out come some of our favorite Disney Toons: Mickey, Pluto, Goofy, Donald, and Chip 'n Dale.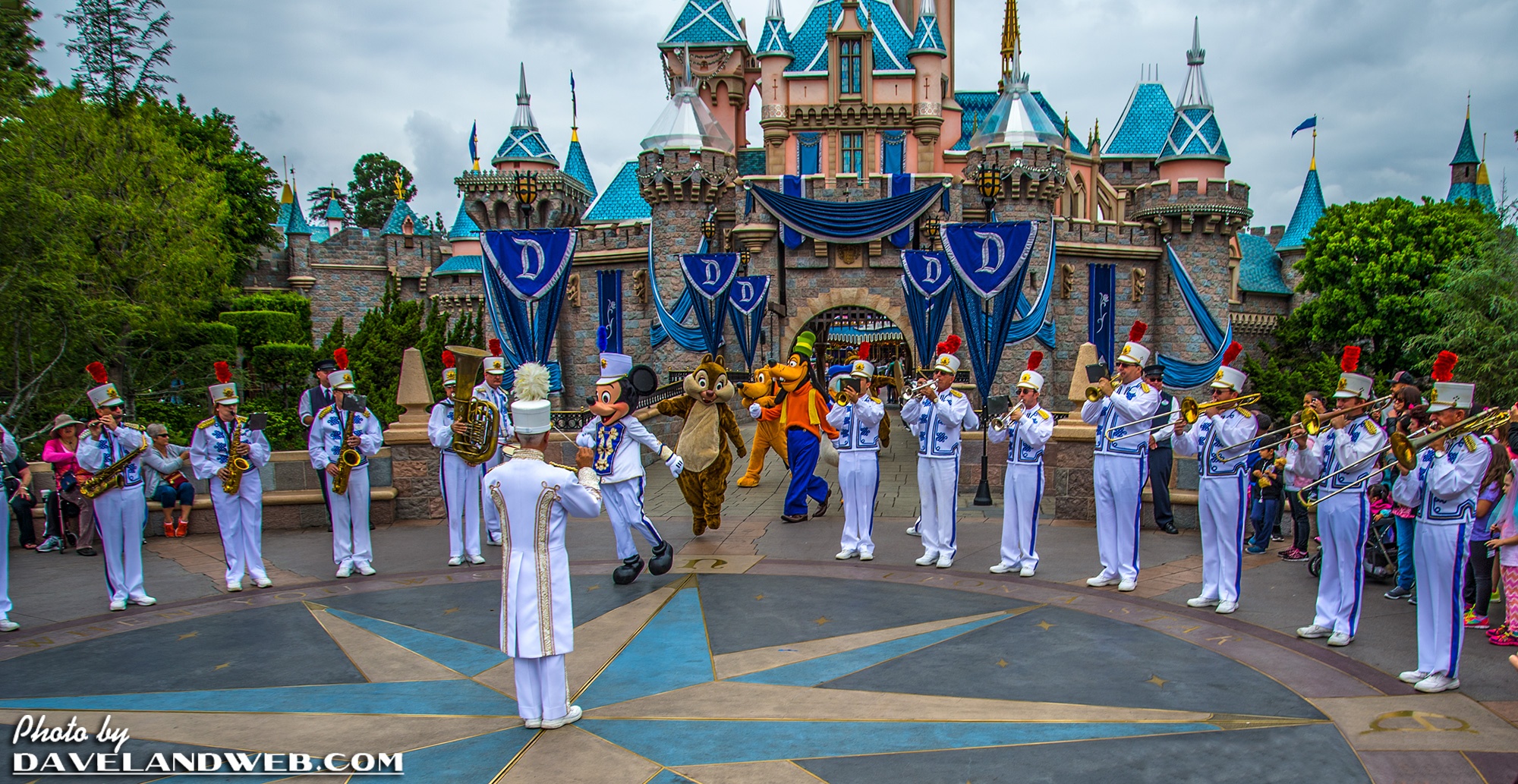 Ta da!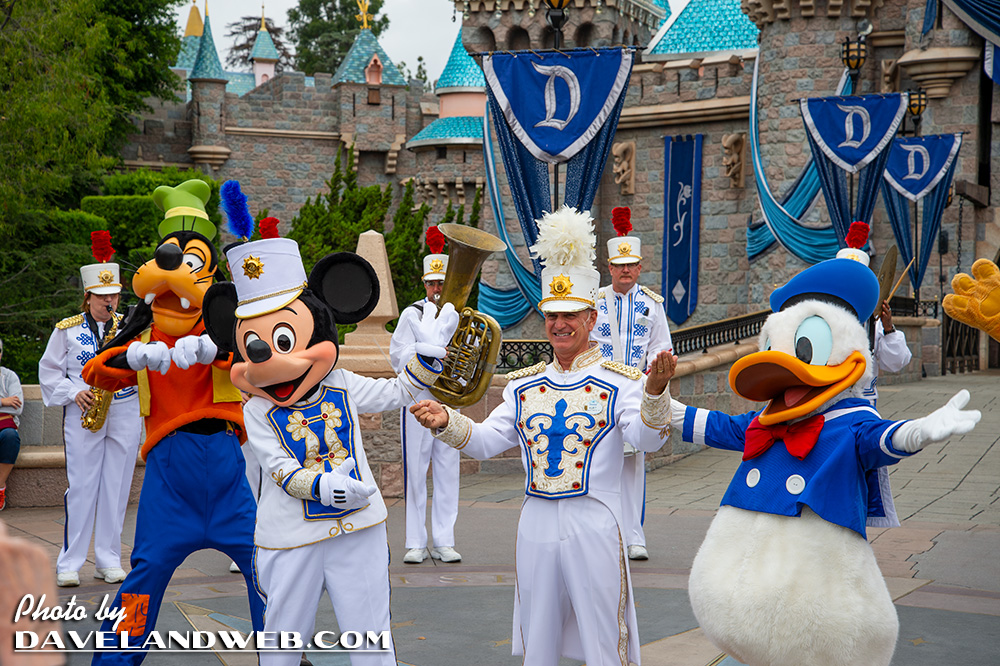 Lunch was over at the Celebration BBQ. After everyone was evacuated because of a kitchen fire, we were seated at our table and allowed to indulge in the all-you-care to eat BBQ fixins.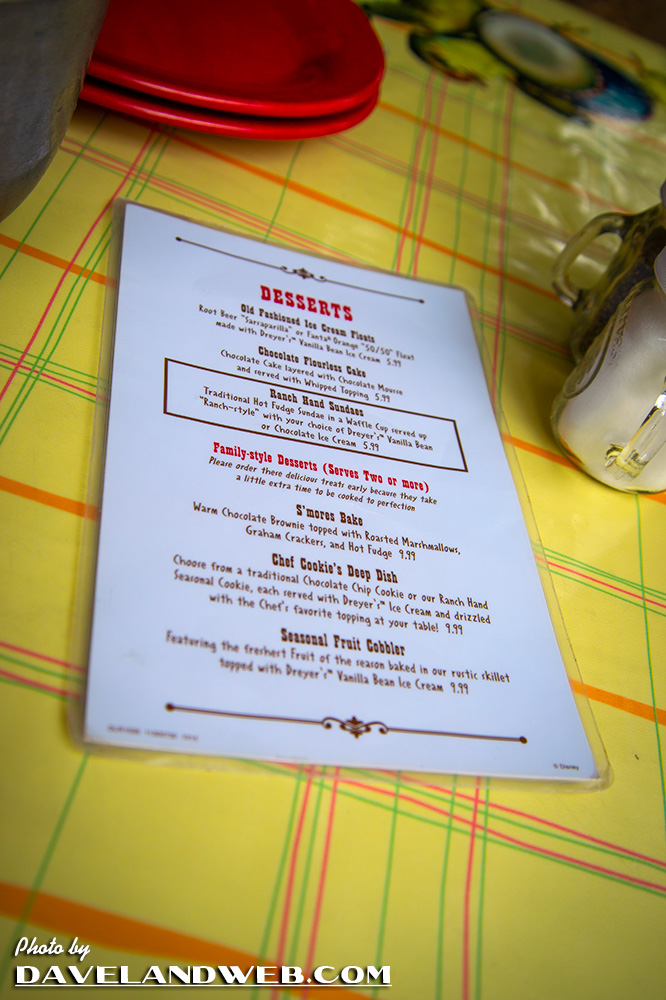 The birthday dessert was a fantabulous chocolate chip cookie served in a deep-dish skillet à la mode.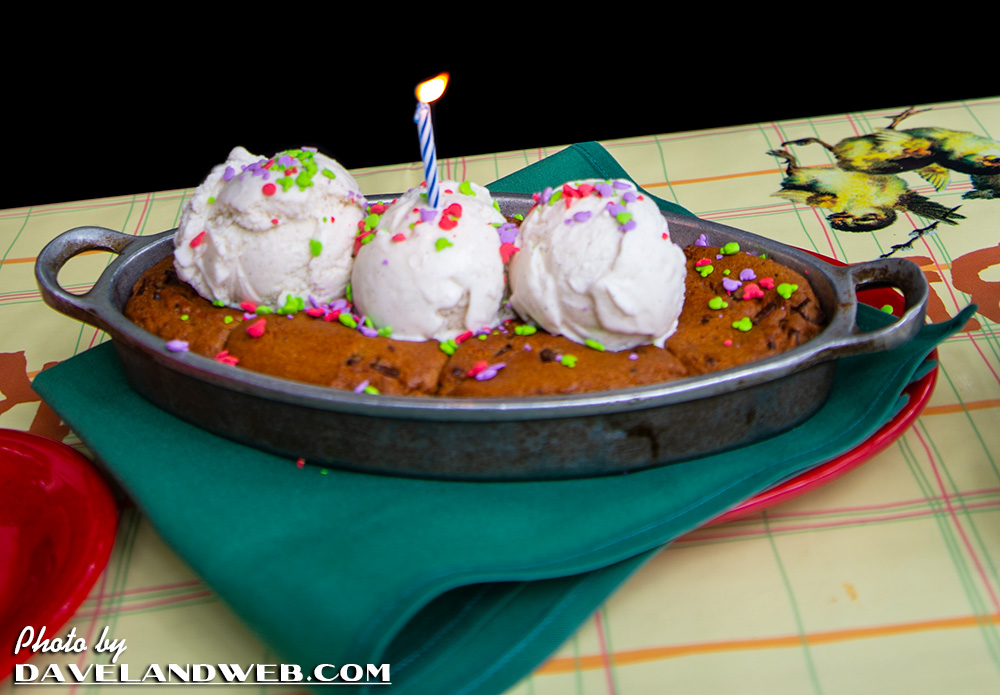 Doug made his birthday wish: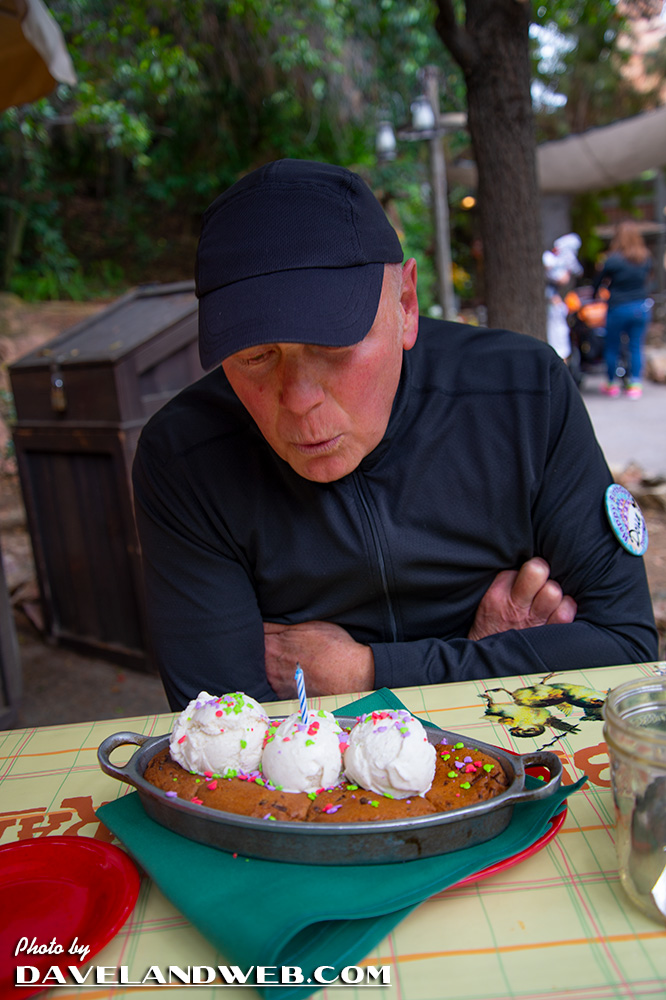 The entertainment during lunch is an added bonus: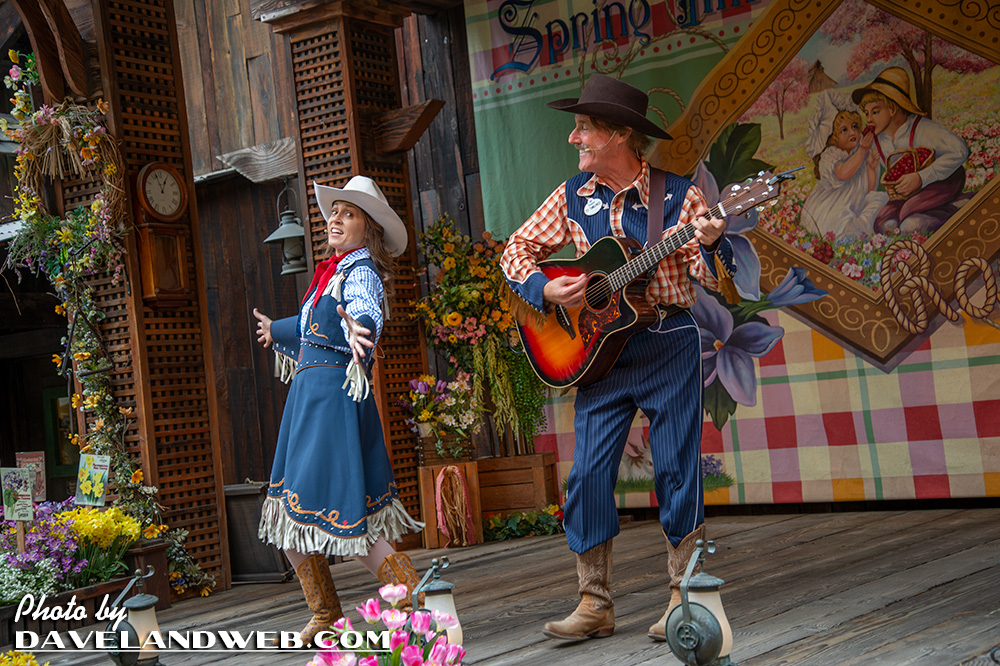 It was already turning out to be a high-crowd day, so we took leisurely tour around the Rivers of America on the Mark Twain.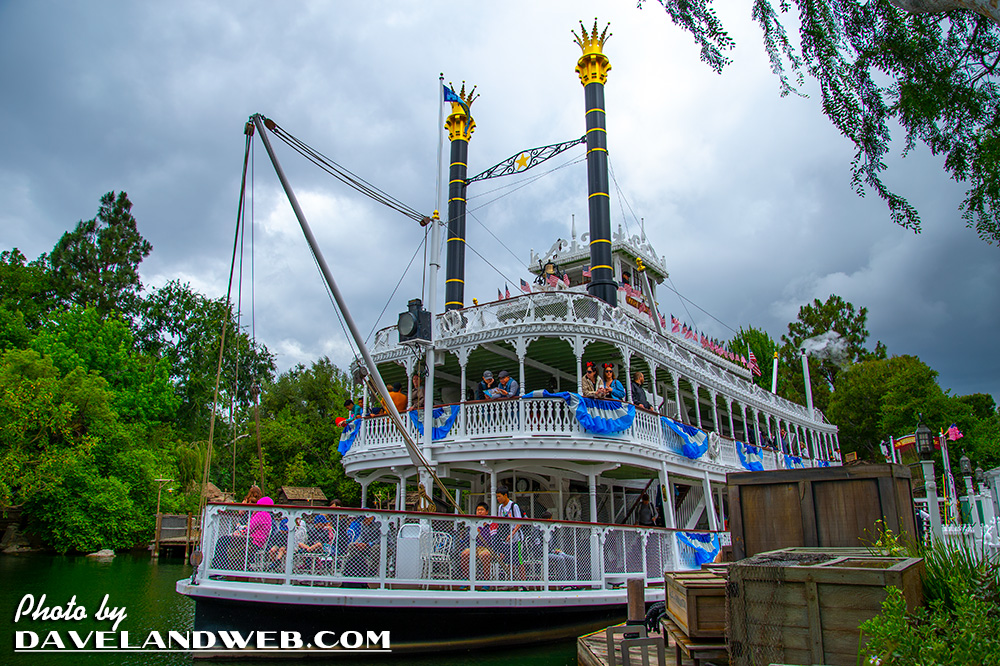 Meanwhile, other guests took a not-so-leisurely turn around the Rivers in a canoe.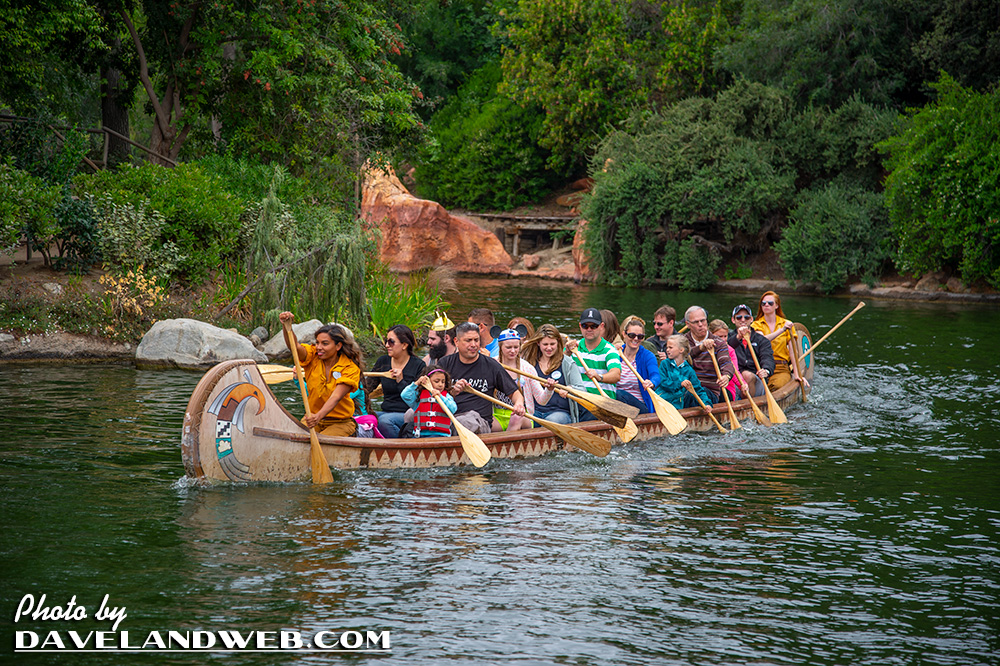 The Twain didn't scare this bird; he just stayed perched on his barrel.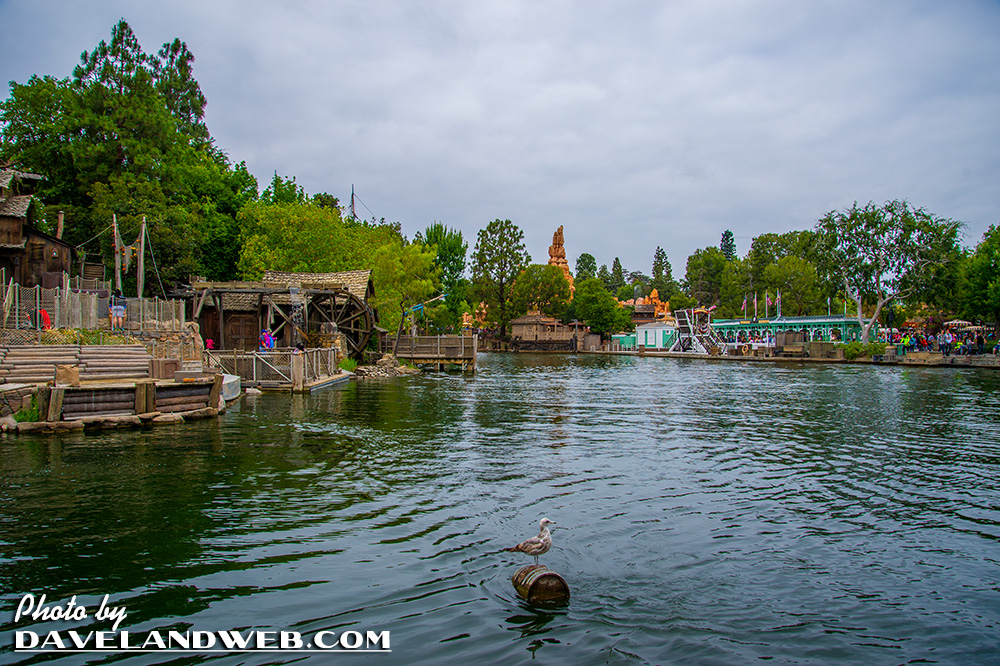 Fowler's Inn: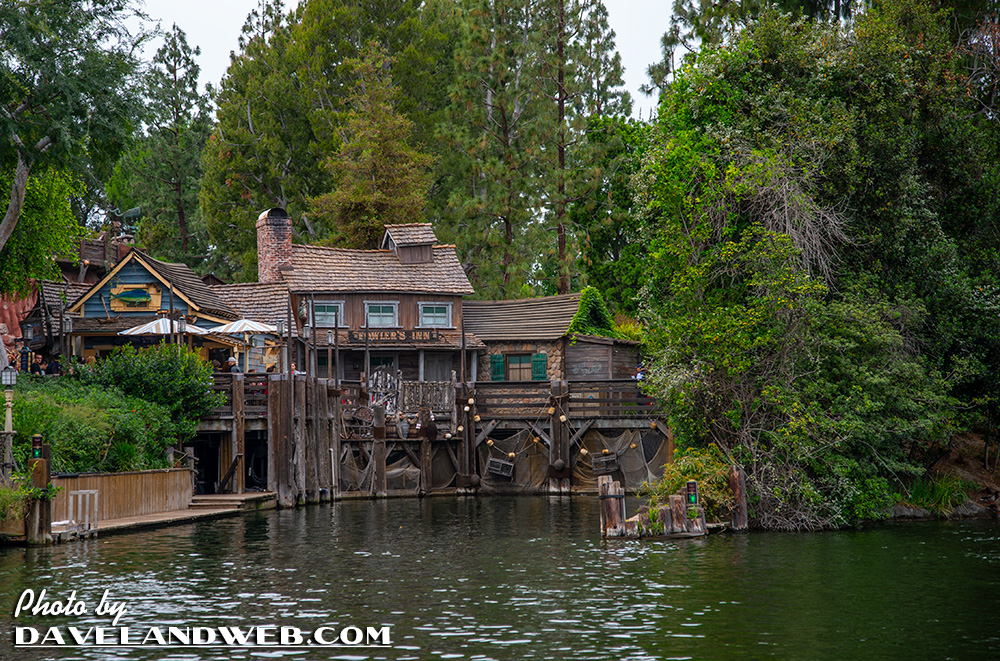 A closeup: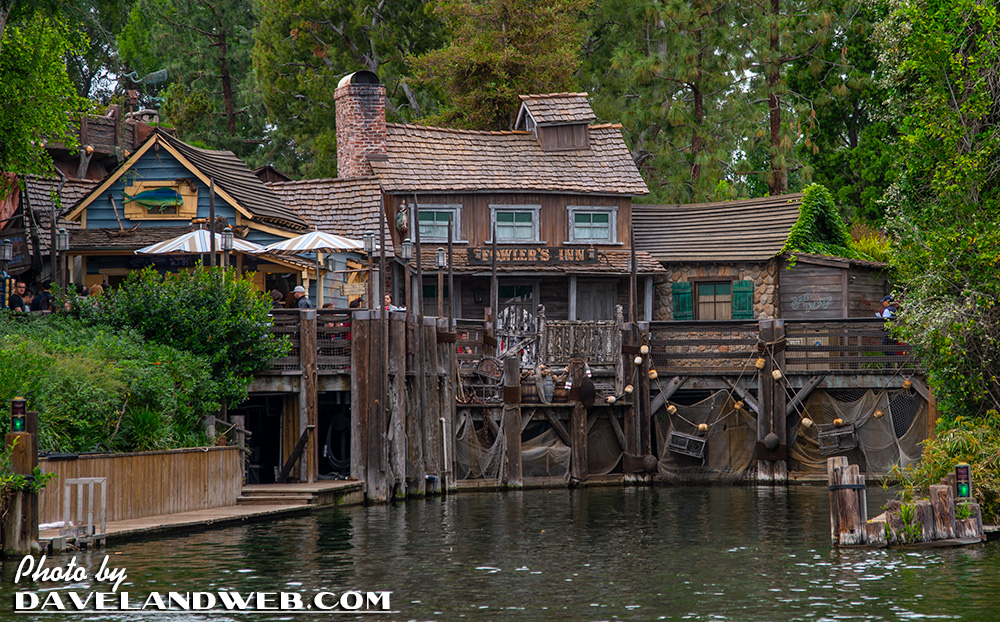 It's gotten bigger over the years, as you can see in this comparison shot from June 1965: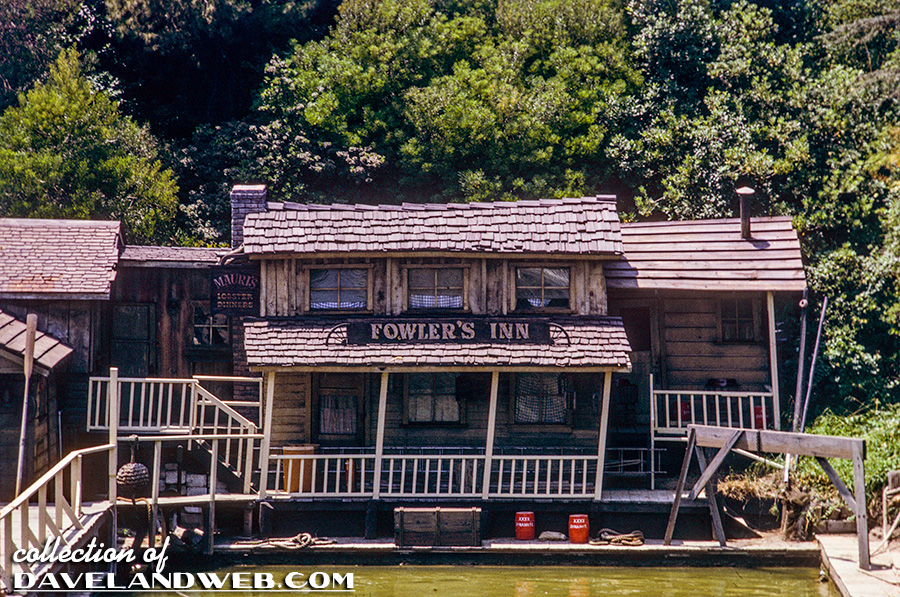 Turning the corner you can see the Gullywhumper Keelboat: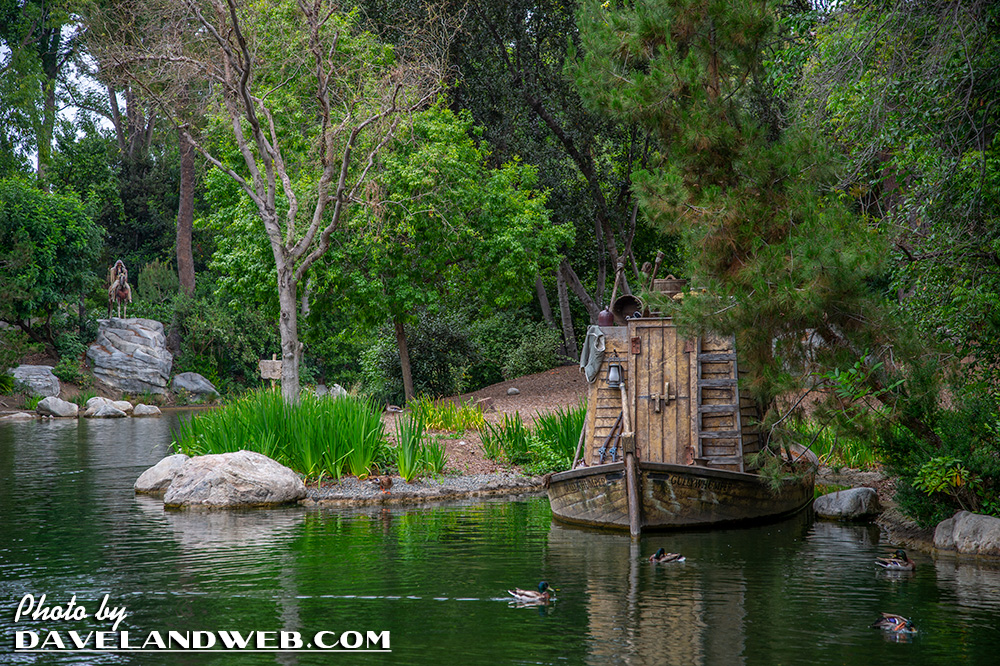 with Wavy Indian in the background: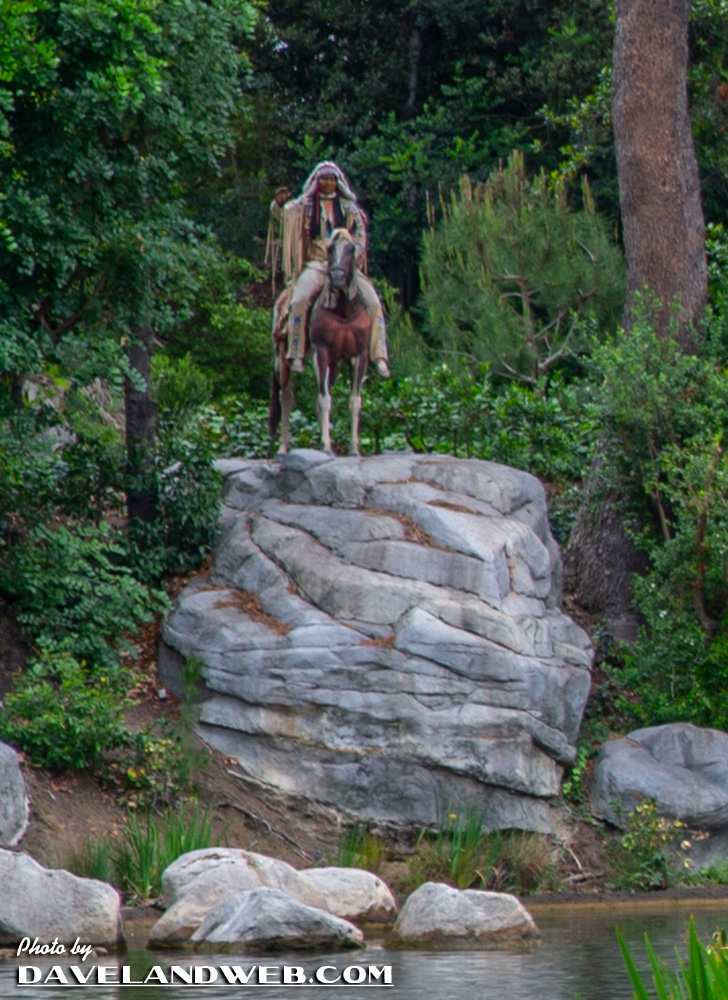 A better view of the Gullywhumper: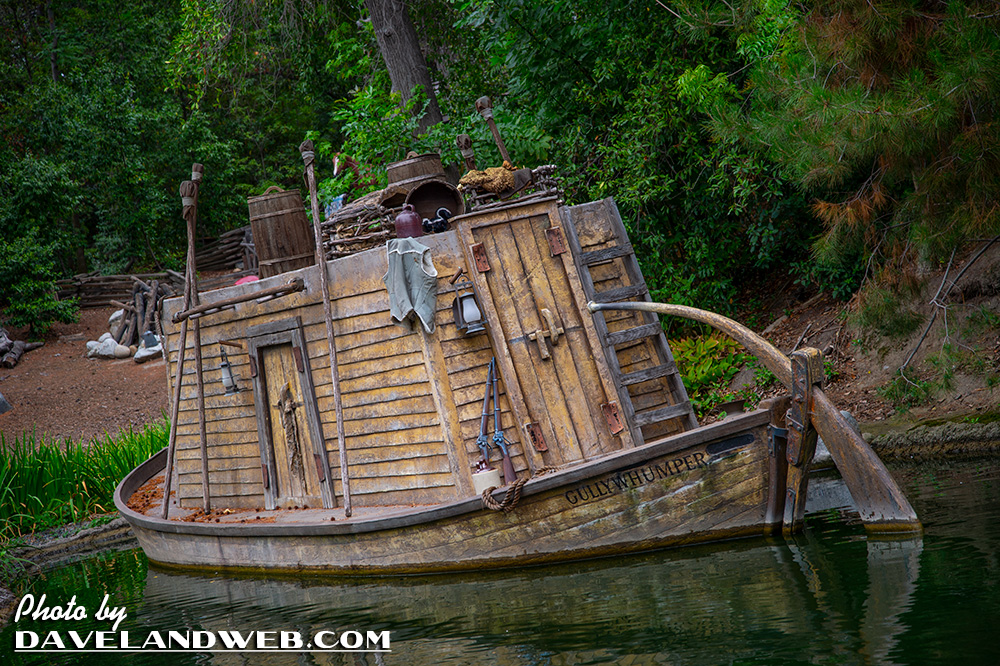 and the non-burning cabin: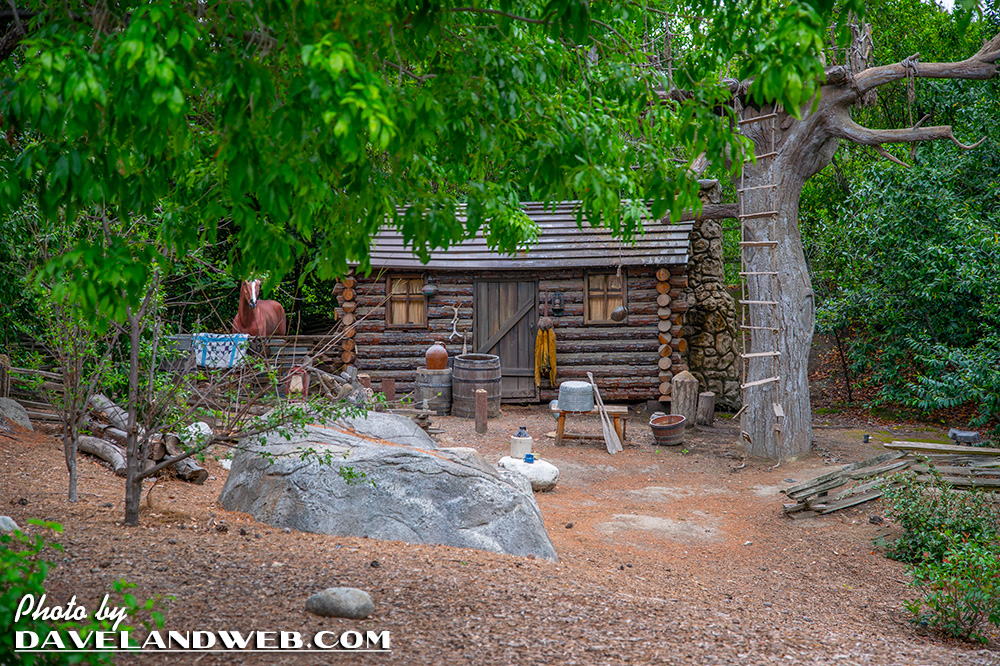 Want a closeup?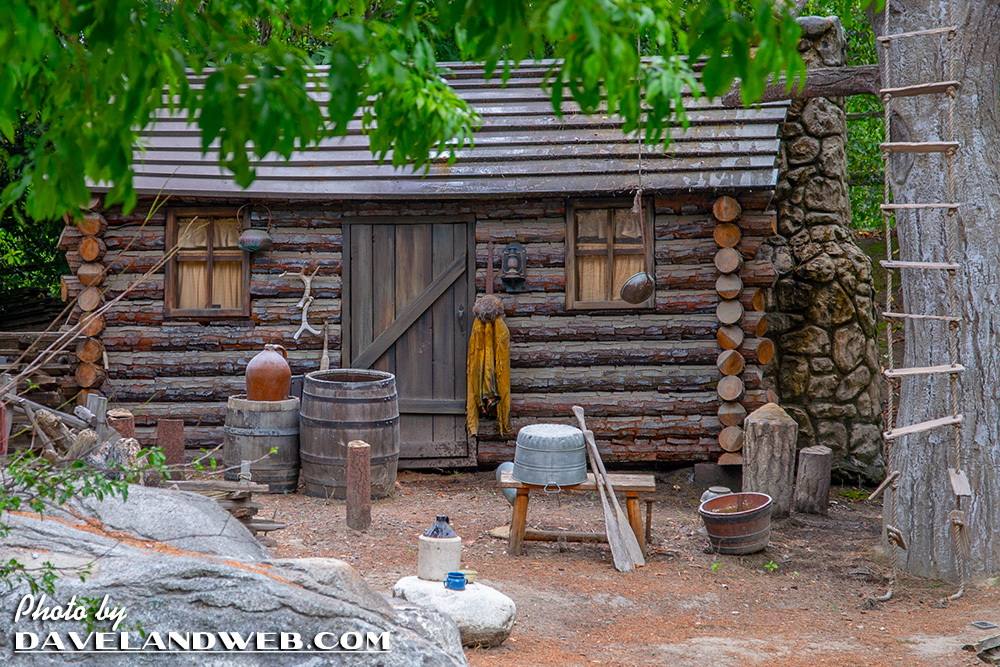 I prefer mine flaming. How about you?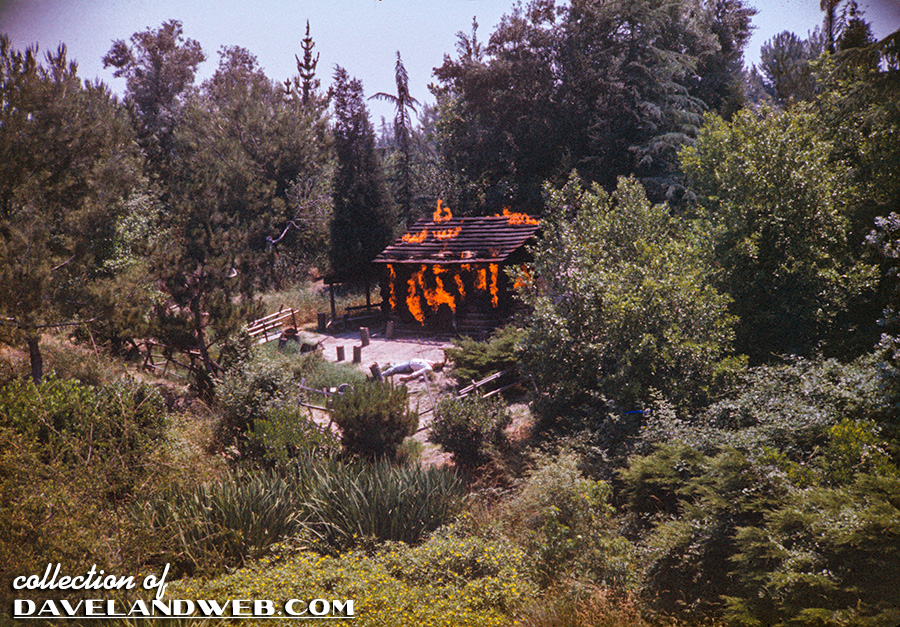 The busy little beaver: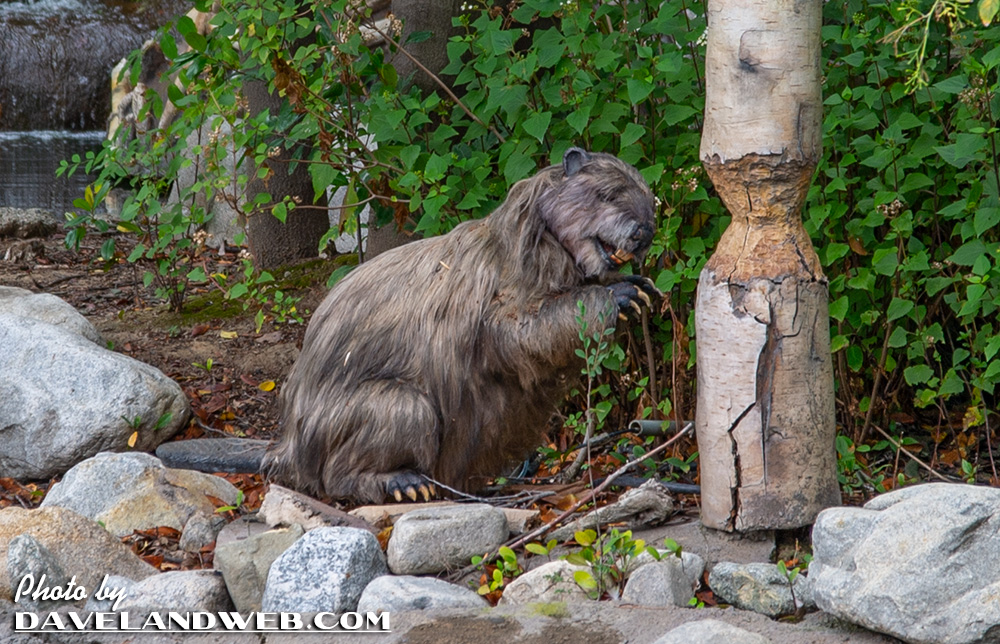 And some other less convincing "animals" along the way: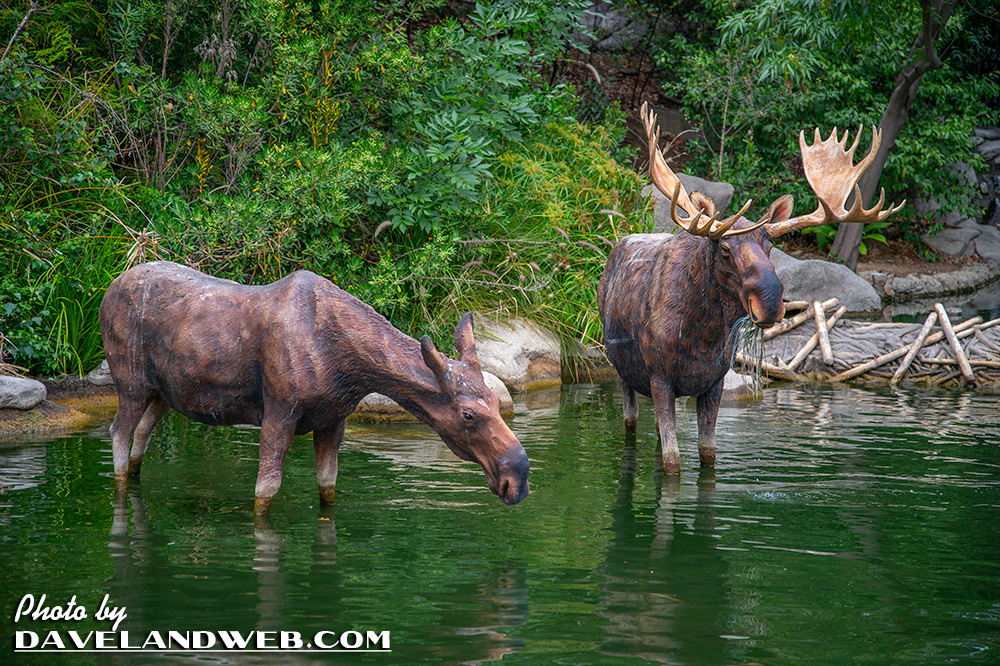 There was plenty of room at the Shooting Gallery: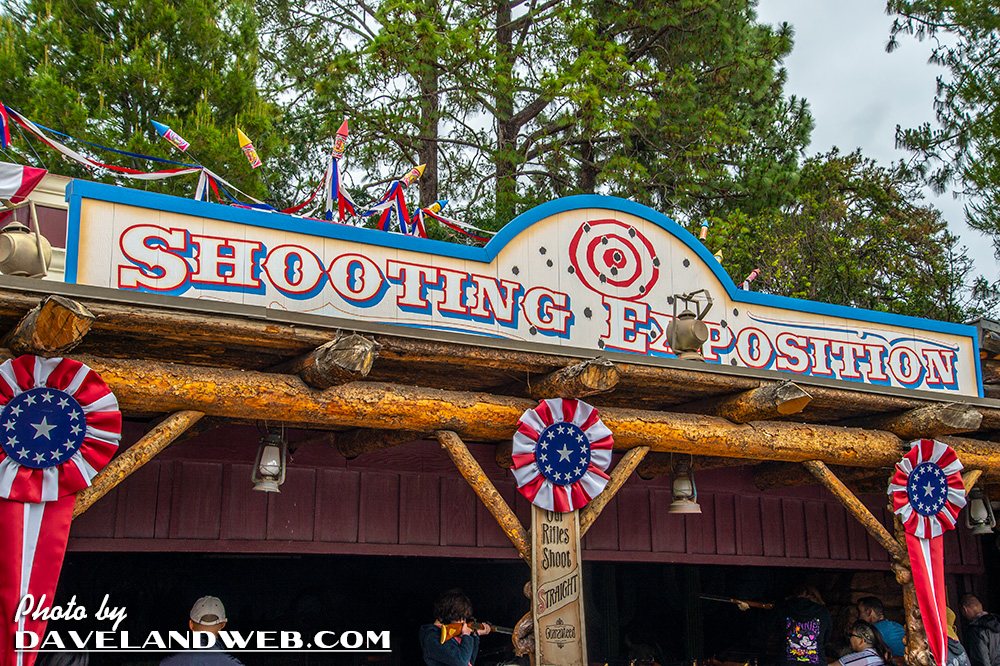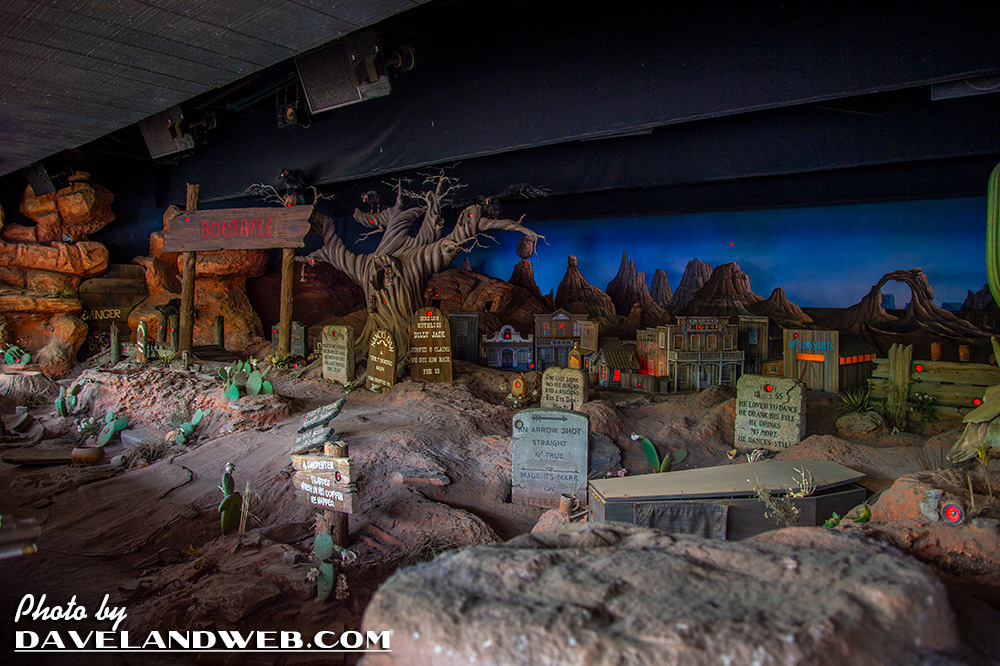 I'd never noticed this ghostly figure that rides across the background; very cool!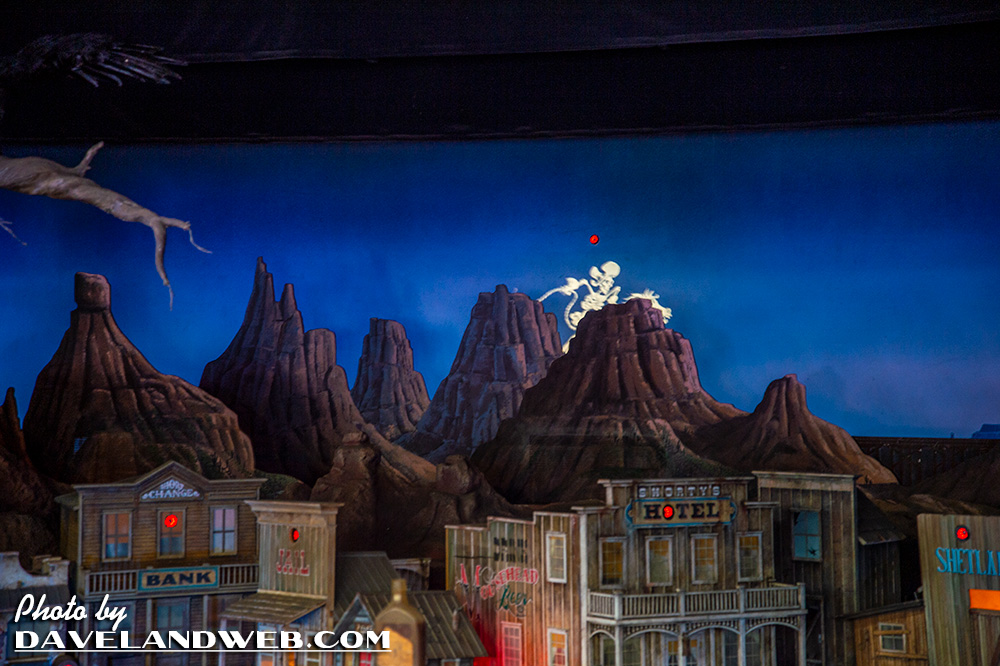 Last item on the agenda for the day was to visit Abe Lincoln in the Opera House. Cast member Michael was our host: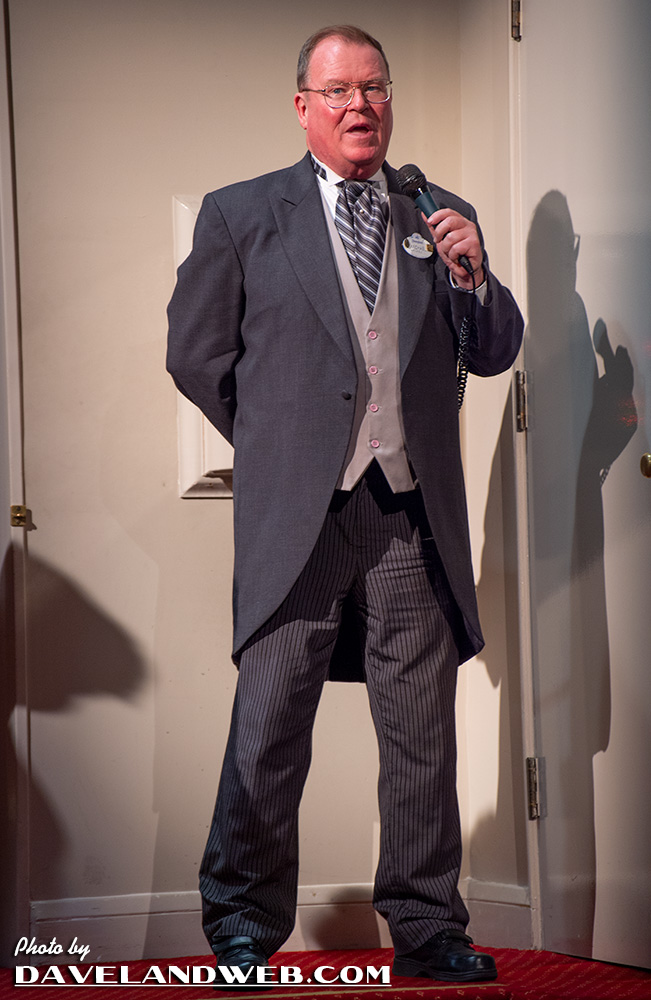 Abe waited patiently in the dark until it was his moment to speak.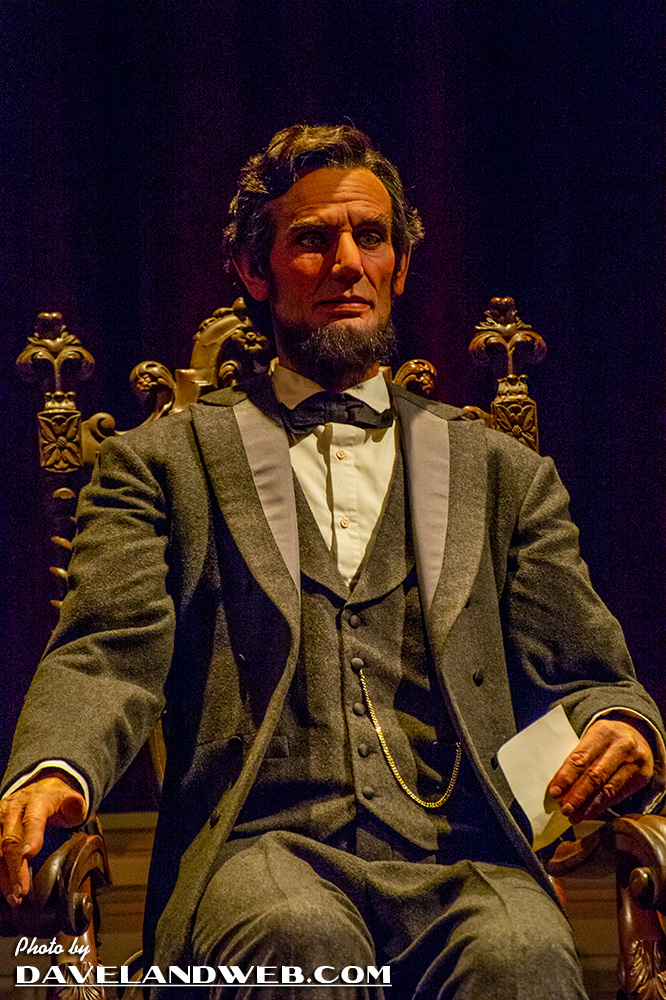 He did a great job as usual; never flubs a line.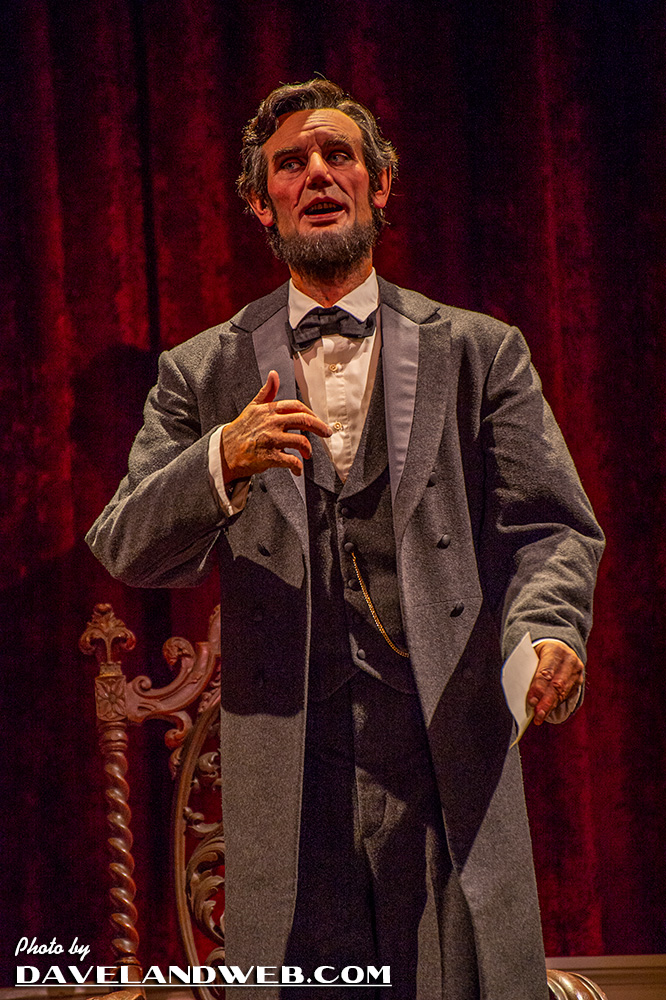 A rousing patriotic finish every time.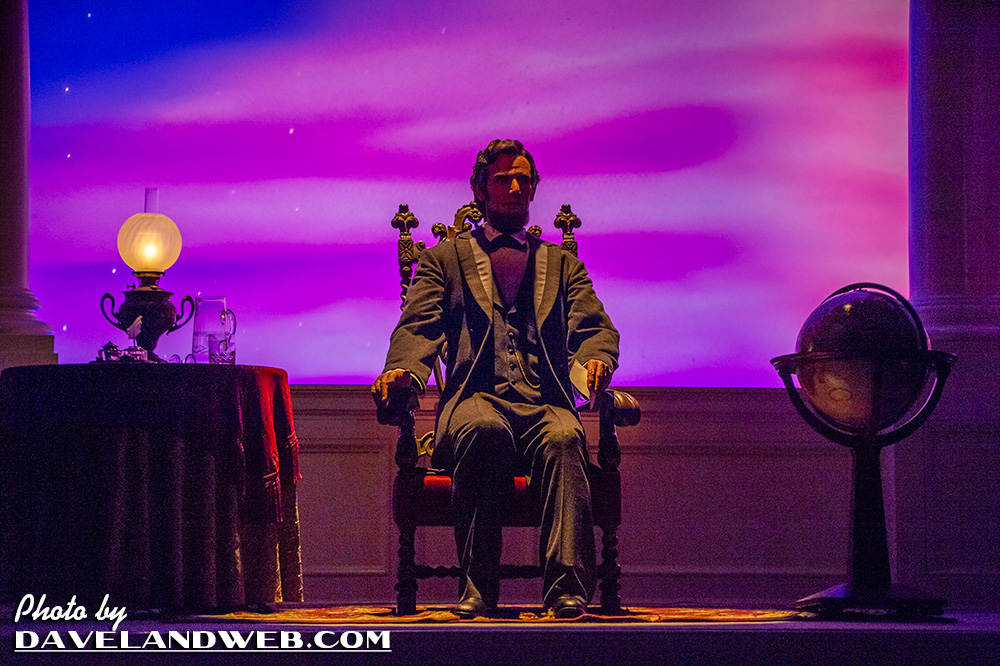 NEXT UP: Club 33!
More Frontierland at my
main website.