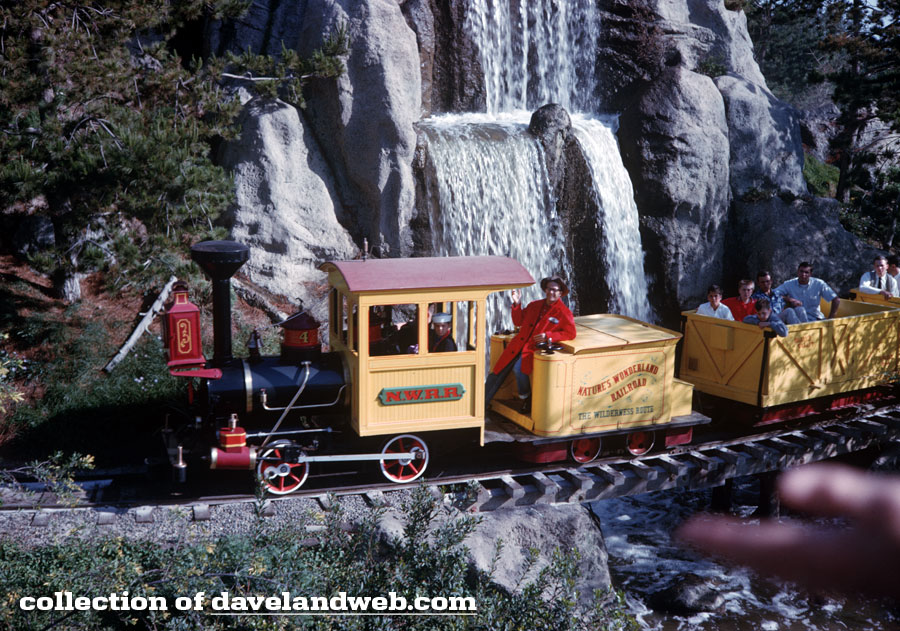 This vintage April 1963 shot shows the Nature's Wonderland Railroad circling around Cascade Peak. How lucky is that little boy in the sailor cap to be sitting in the cab like that?!?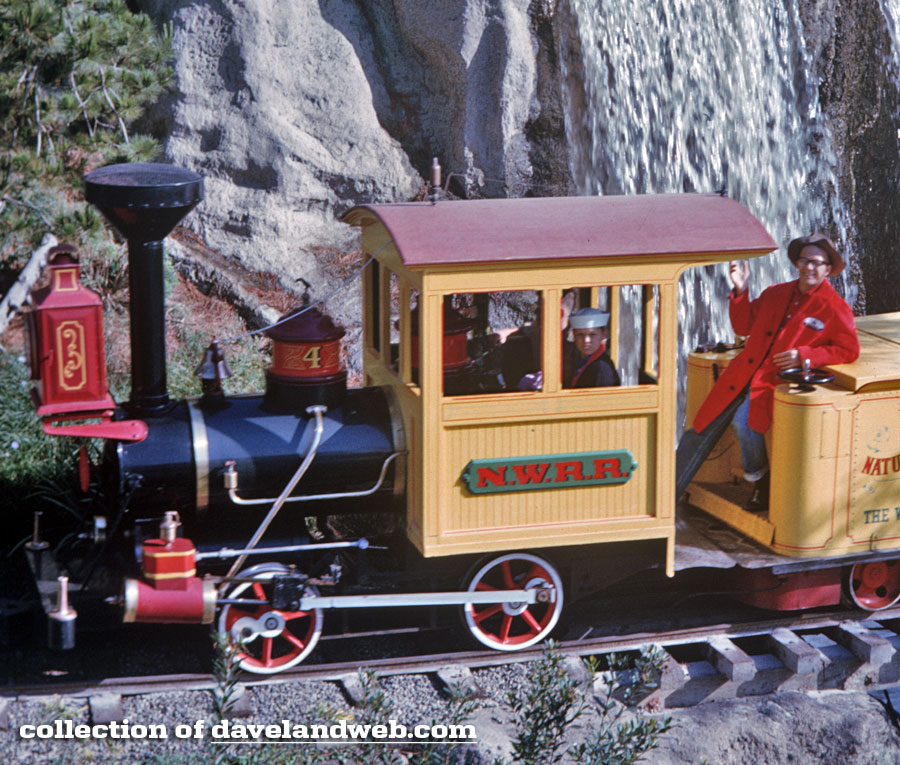 If you have never heard of Cascade Peak, here is a wider angle photo from November 1963 showing you its former location near the Mark Twain/Columbia Dock: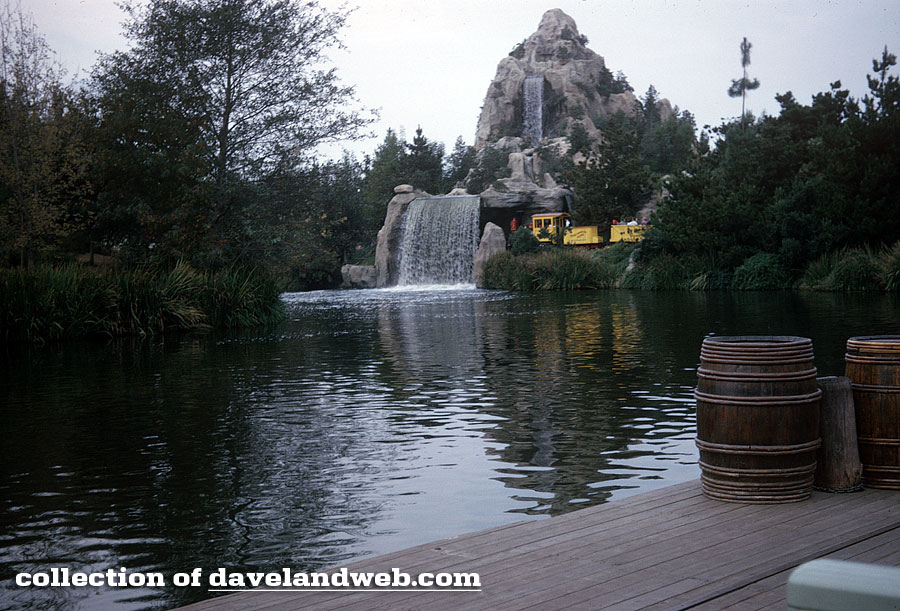 Can't get by without a closeup of the Mine Train: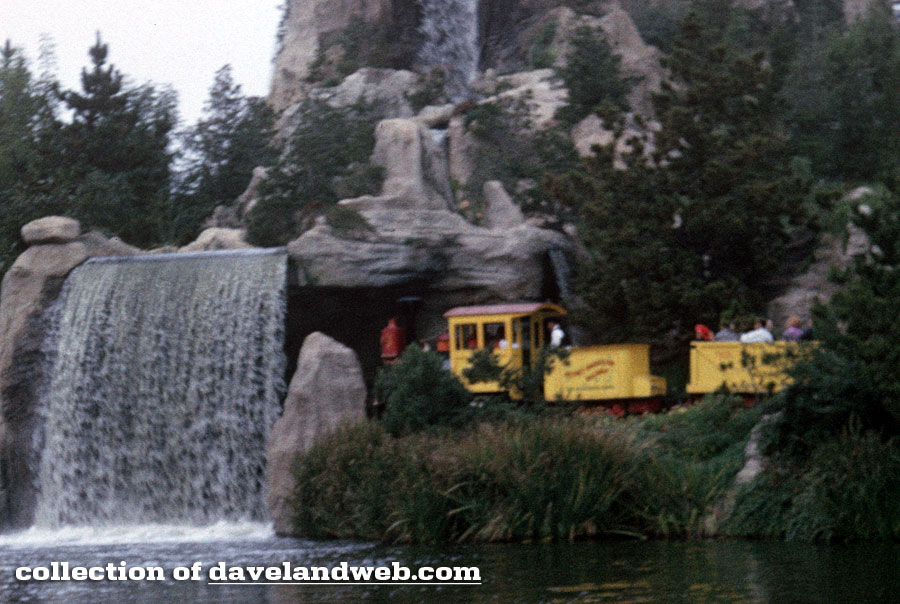 See more of the once mighty Cascade Peak at my
main website.