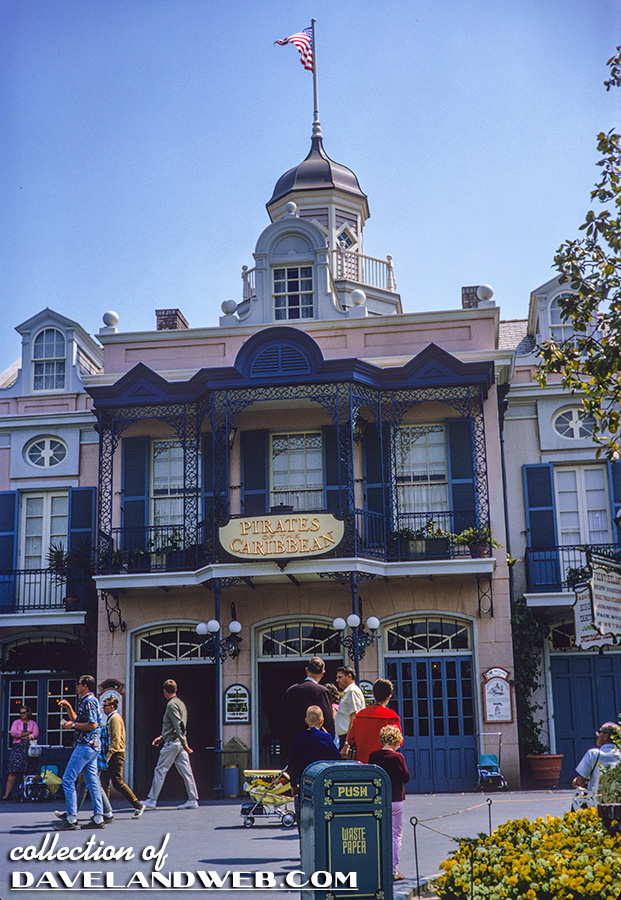 Here are 2 shots of the front of the building before the bridge and stairs were put in front to help alleviate foot traffic. That's a lot of digging! #1 is from May 1967, and #2 is from 1969.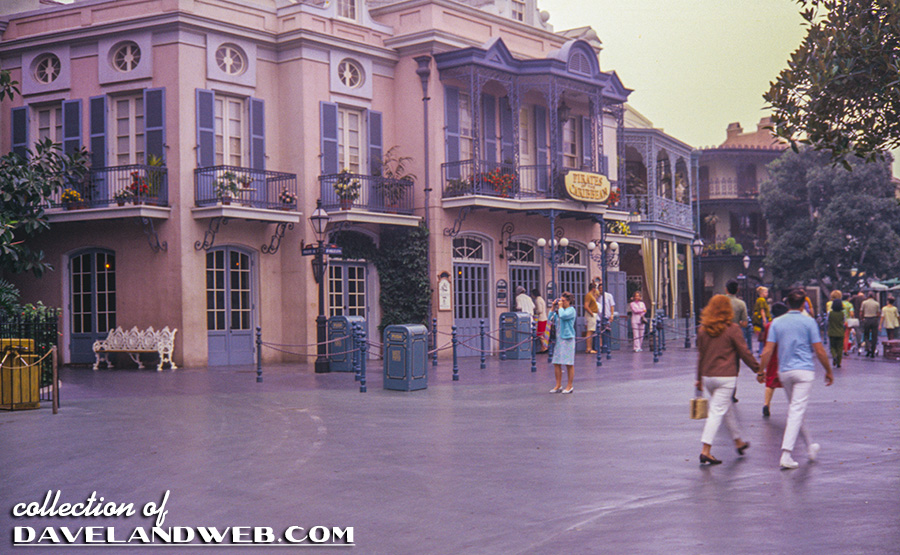 The 1993 shot below (taken by yours truly) shows the underpass/bridge that was constructed to alleviate the foot traffic for Fantasmic. Tony Baxter recently explained that the original directive to accomplish this was to simply remove all the trees/landscaping. His solution to build the underpass and footbridge allowed even more plants and trees to be installed, thus preserving the charm of the park. Just shows what a little bit of visionary thinking and good design can do.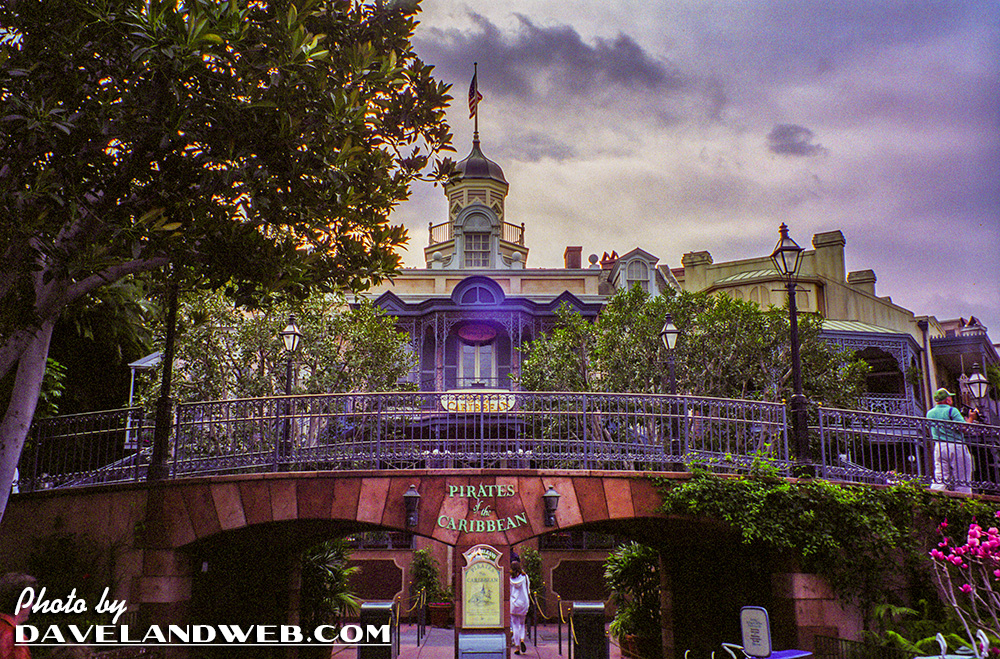 See more Disneyland Pirates of the Caribbean attraction photos at my website.