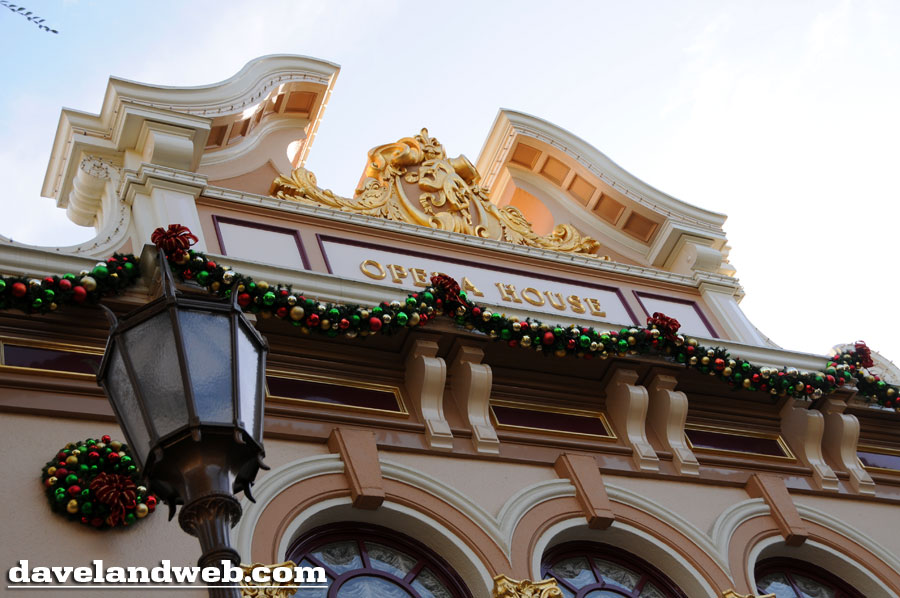 Today's "wow" is another trip report (hope you don't mind!) that features the recent Candlelight Celebration. Ready for your tour of the park through the eyes of D-Tours? Here we go! It was crowded at the park on Sunday, so Stacy started the day with a little retail therapy and I made a beeline for the Opera House/Disney Gallery. The revised exhibit portion of the Opera House is really fantastic; as soon as you walk in, you are greeted by Walt's famous bench from Griffith Park (where he supposedly got the idea for Disneyland), a Carousel Horse from the Carousel that his daughters used to ride when he was sitting on the bench, and a vintage popcorn cart (still not sure about the historical significance of this as there are no identifying placards for it).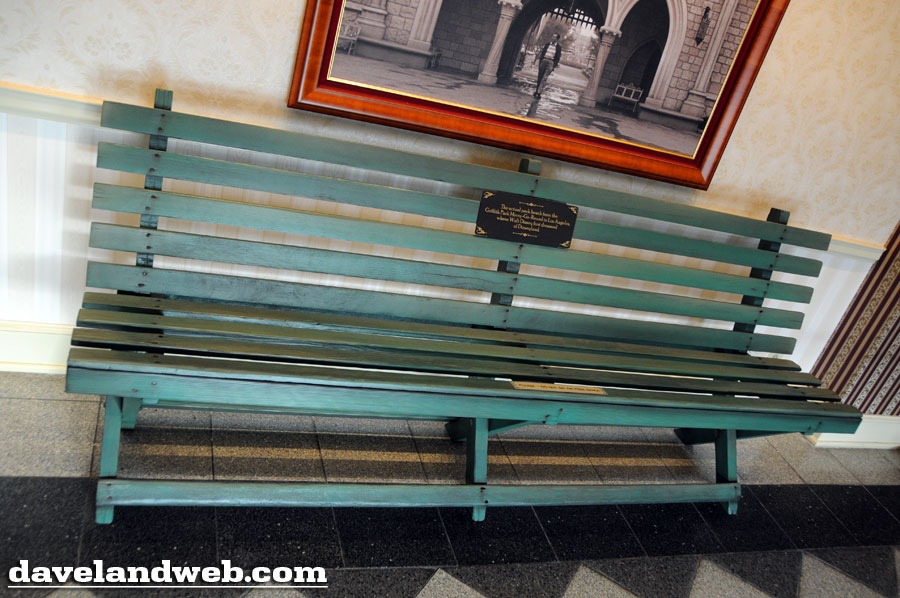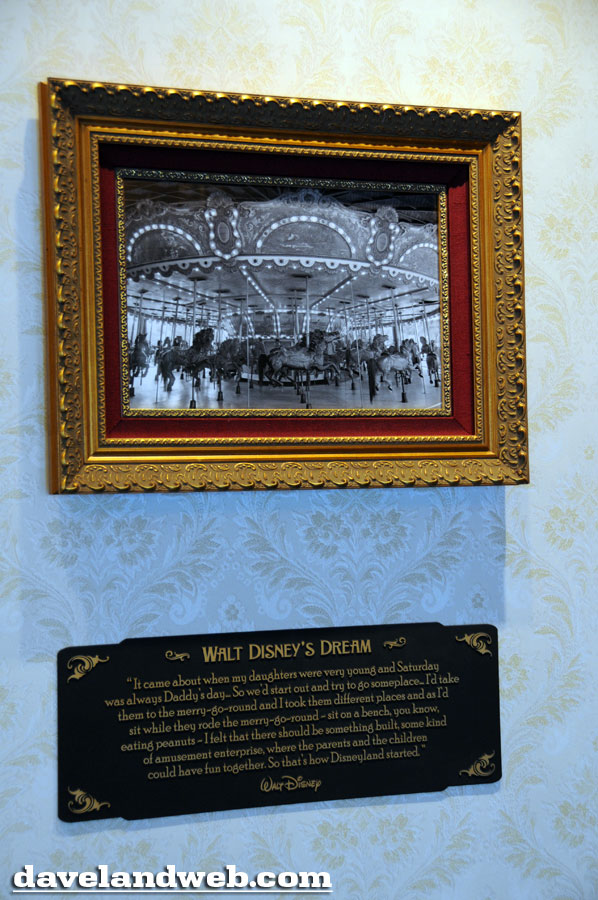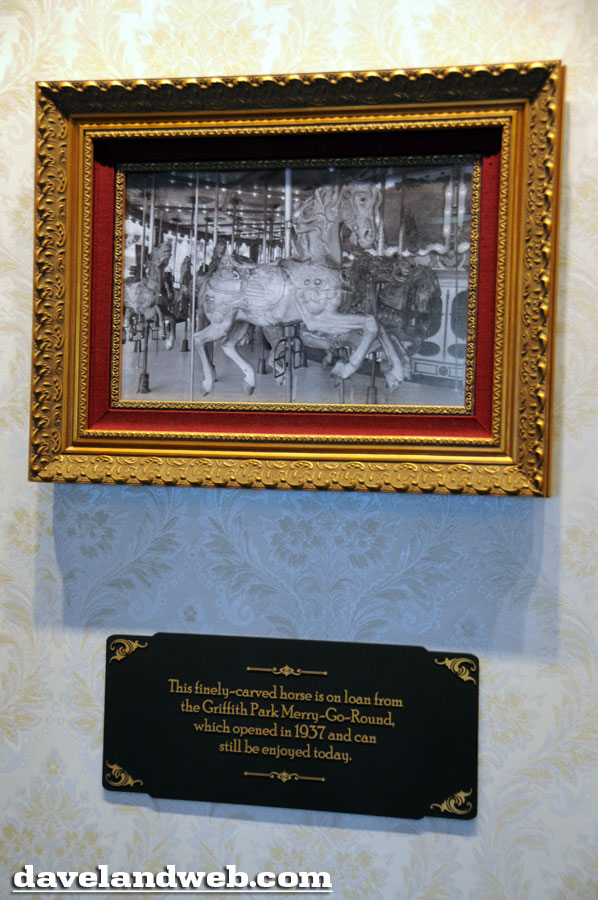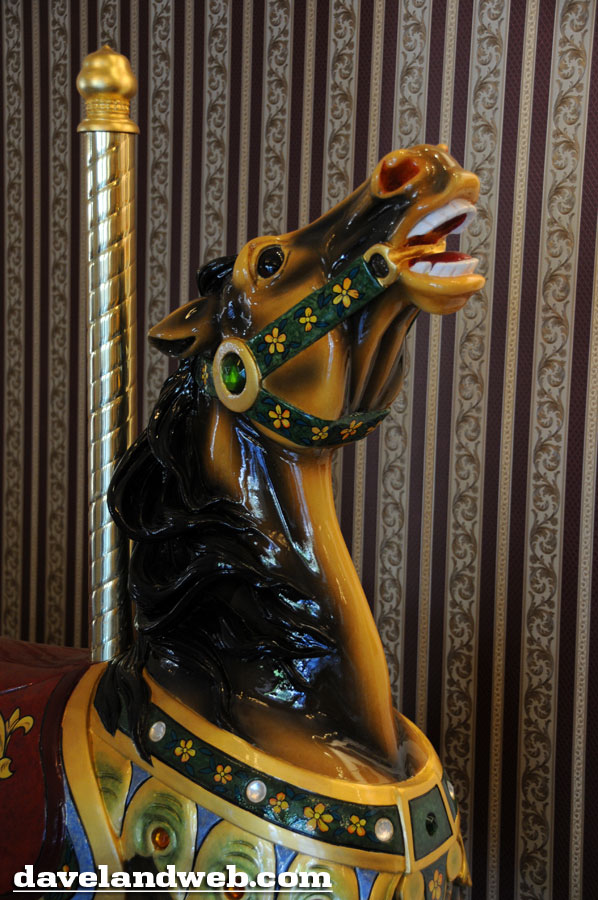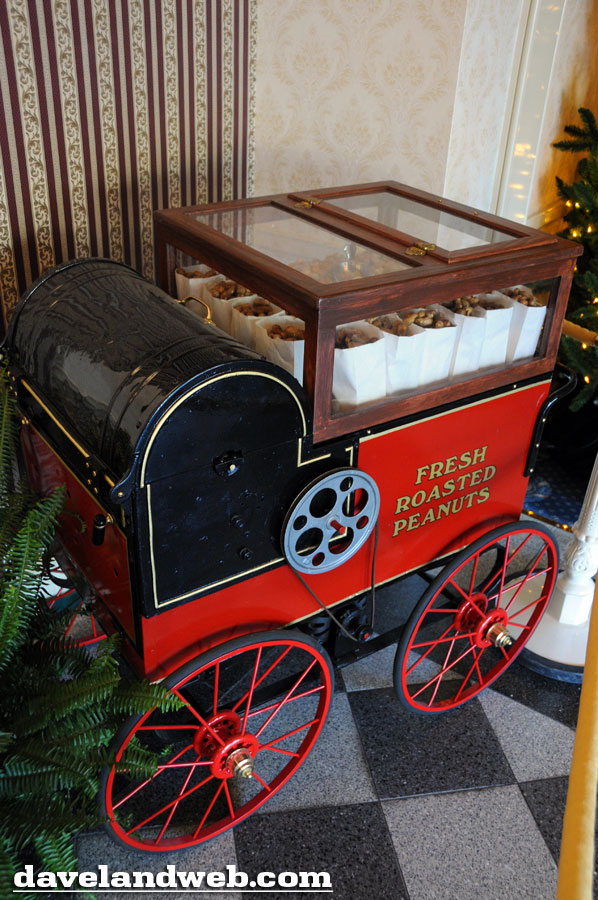 The vintage model of the castle can now be seen in glorious 360 degrees. It also appears that it has been enhanced and modified so that the back matches what is at the park today. It really is a finely detailed piece of art, right down to a cutout of Walt!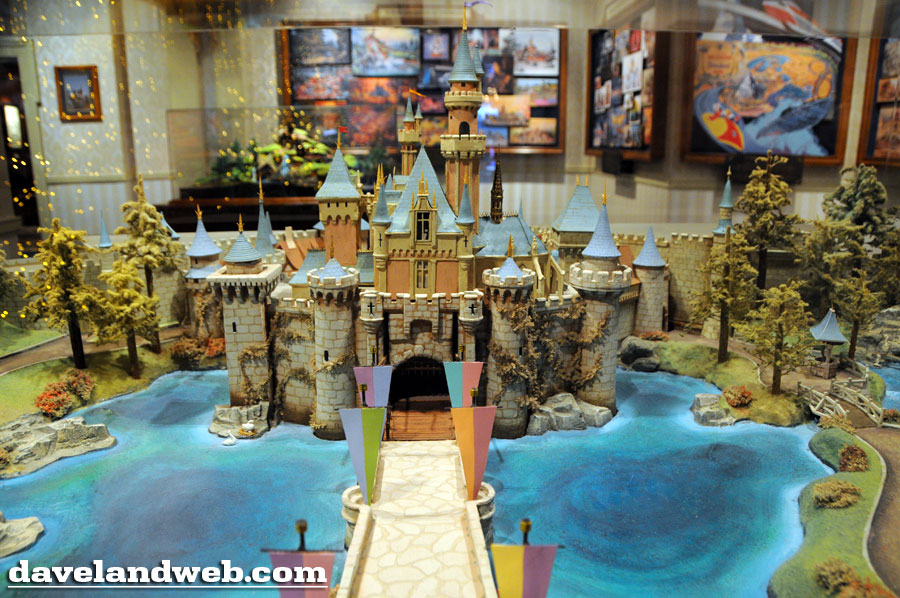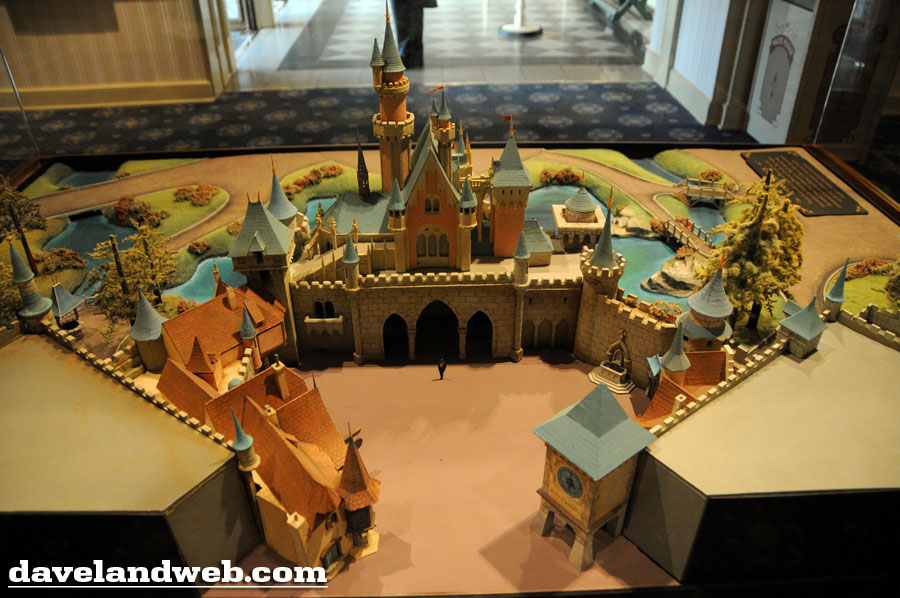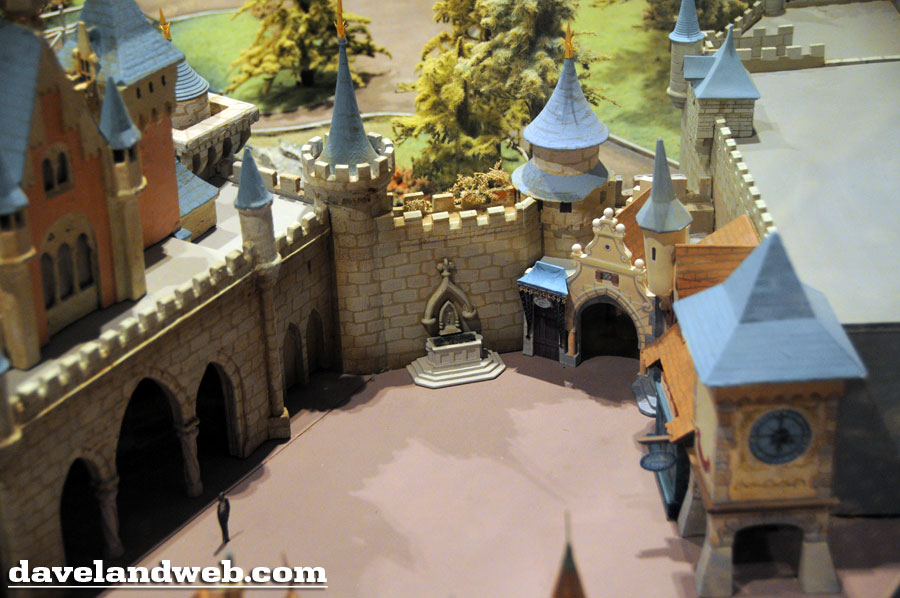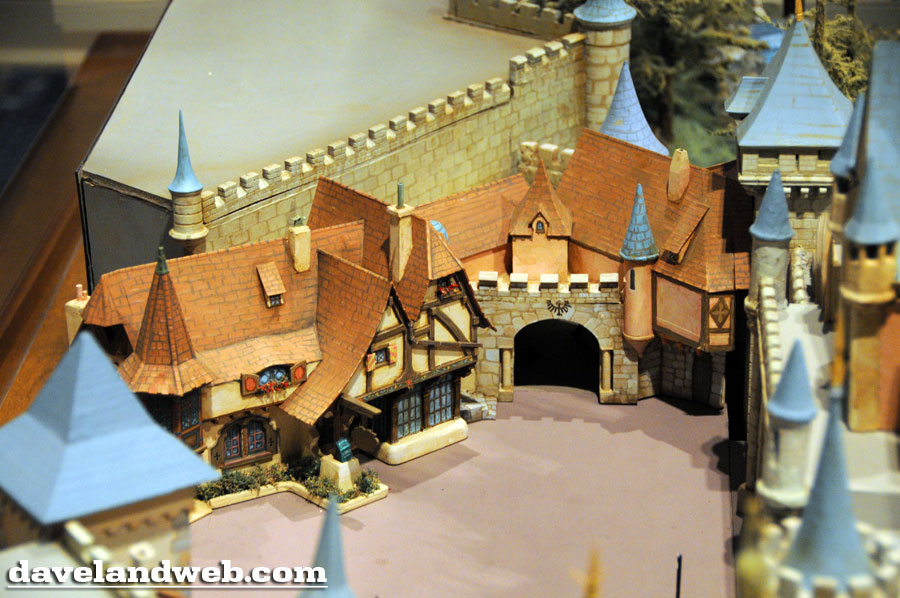 In order to make more space, the 50th Anniversary 1955 model has been tilted at an angle. It too has been enhanced, with a recreation of the vintage park map border.
To make way for Mr. Lincoln, the 50th Anniversary Steve Martin movie now plays continuously in the lobby on a high definition flat-screen TV. It looks damn good, too!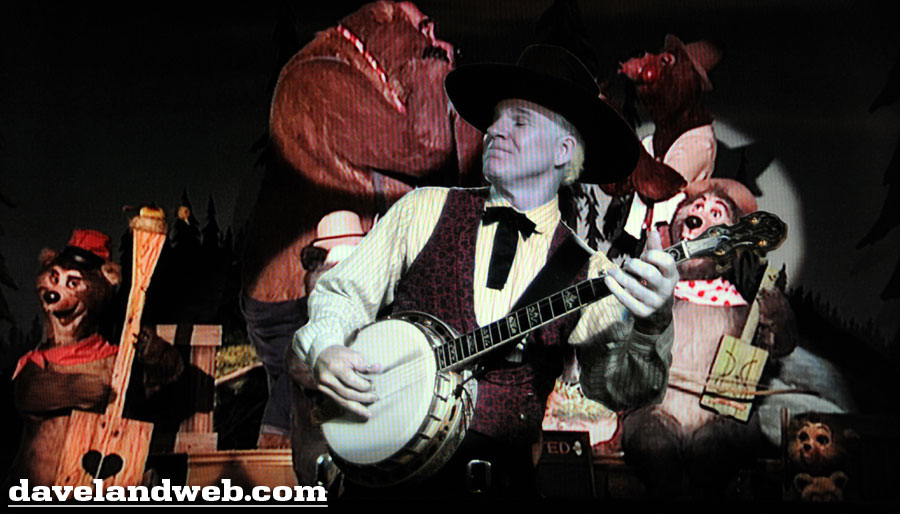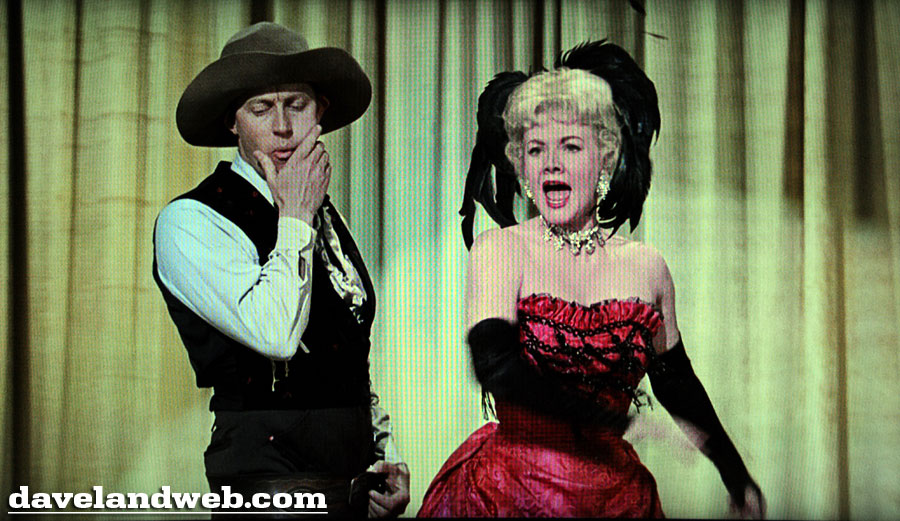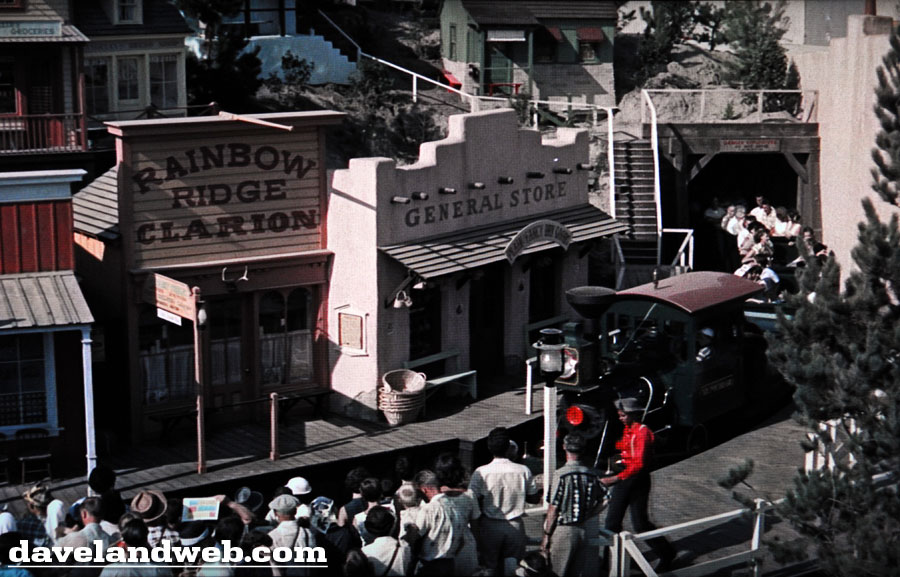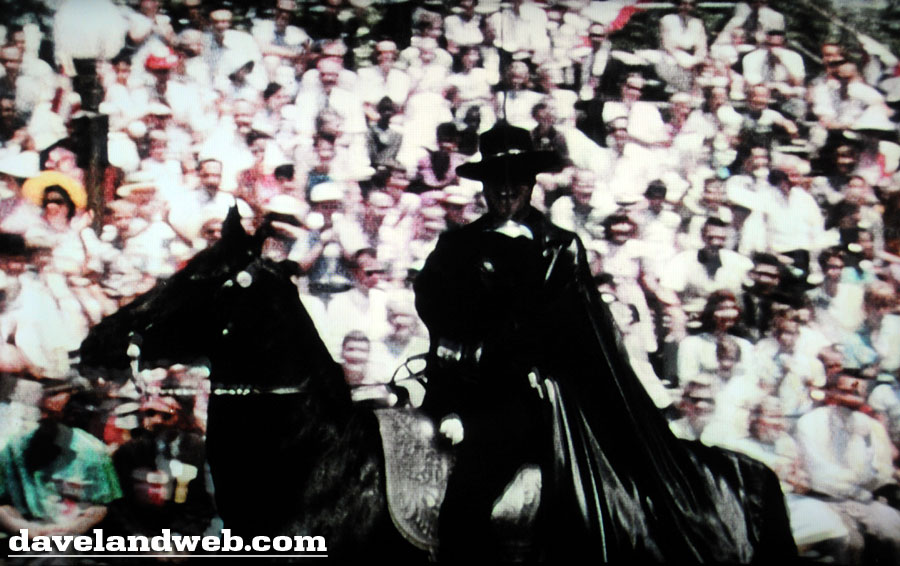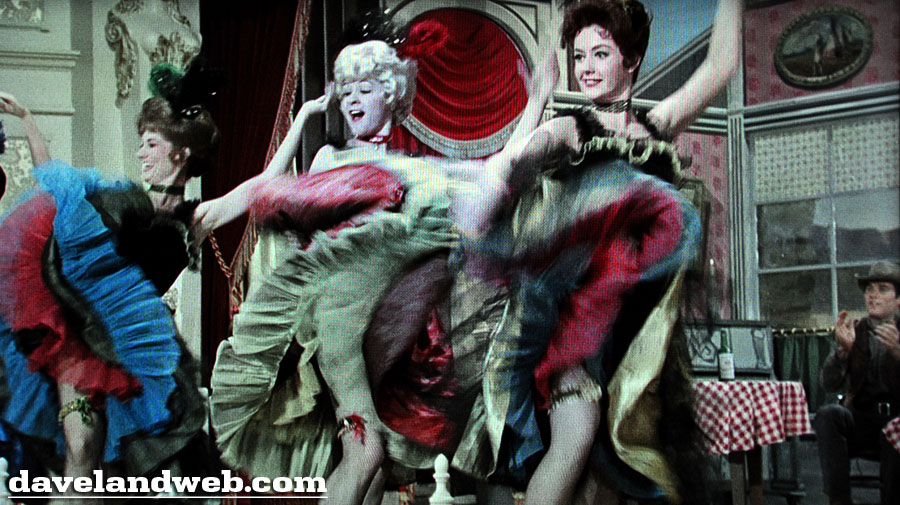 Over at the new Disney Gallery, you can view Marc Davis' original concept for one of the stretch portraits: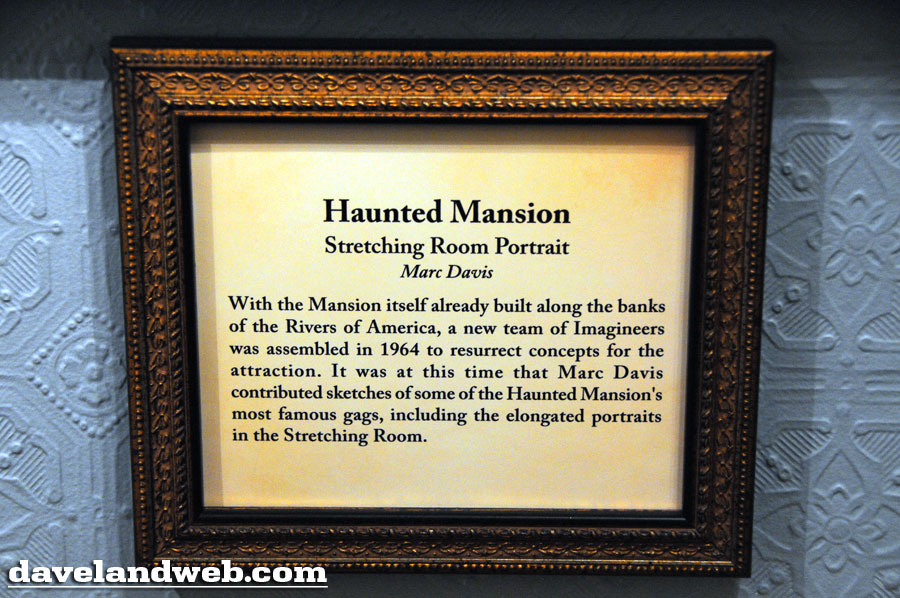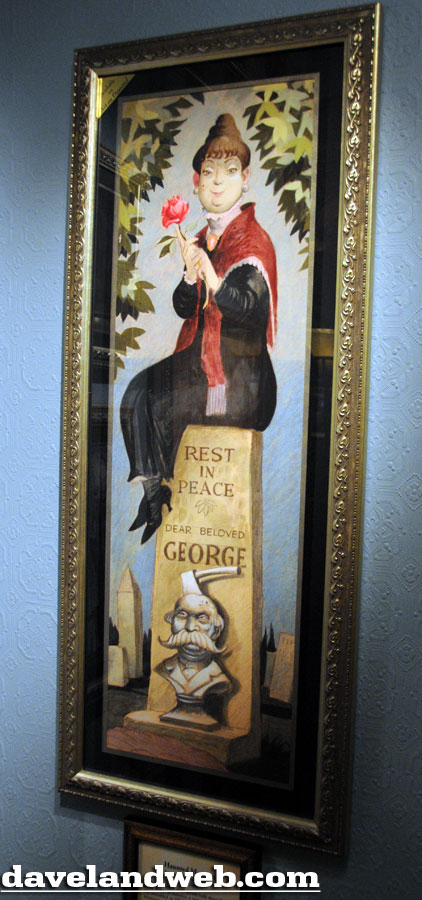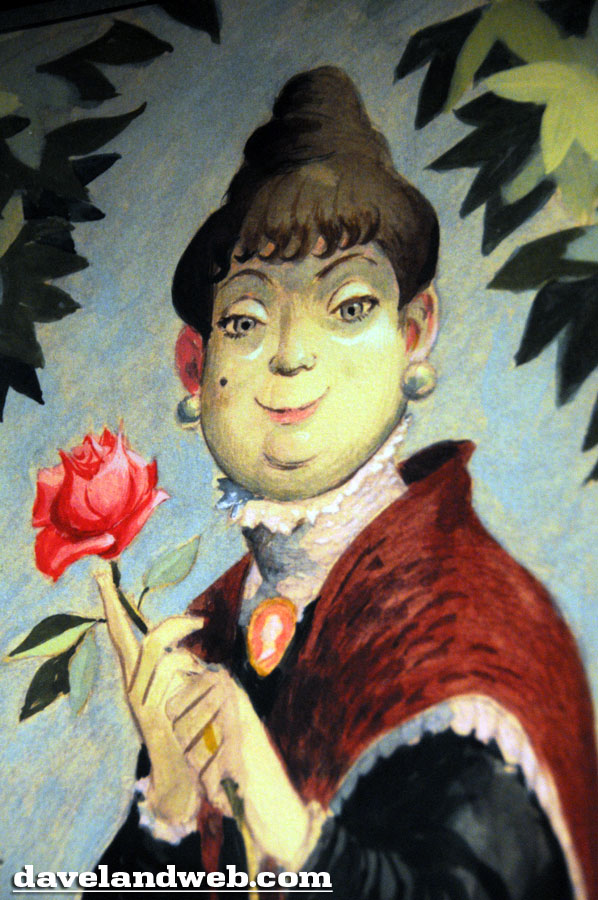 Guests stopped to enjoy all of the festive Holiday decor on Main Street; even Tilly was dressed up for the occasion.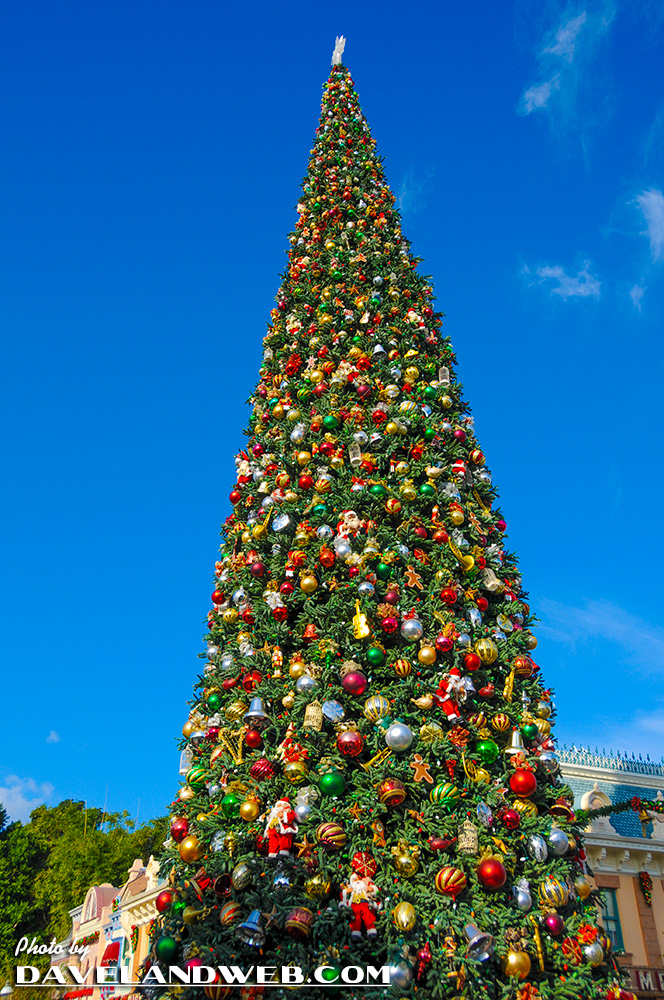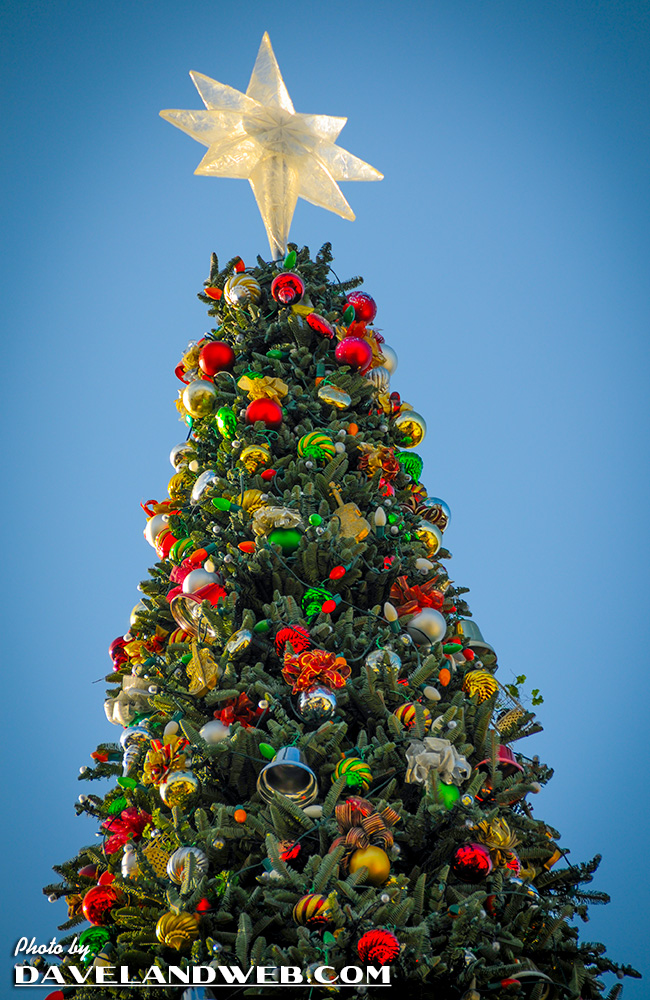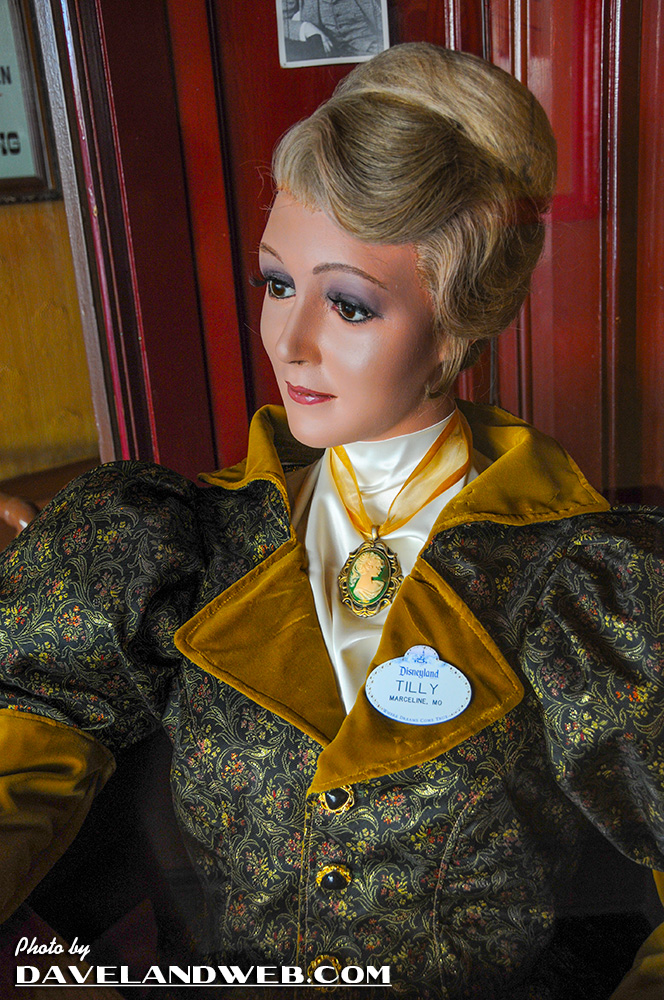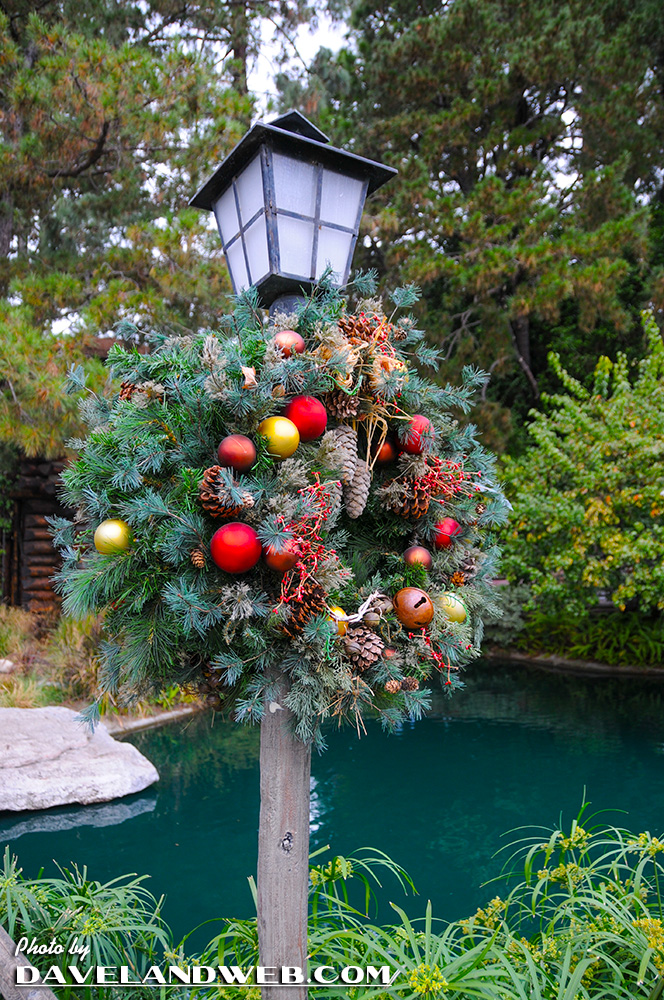 I've often thought it would be fun to have a taxi at Disneyland that would take you anyplace you wanted to go. On Sunday, I felt like I had my very own taxi as I was the only passenger in the Horseless Carriage. The driver was friendly as could be; I told him I thought his Tigger Keychain was way cool!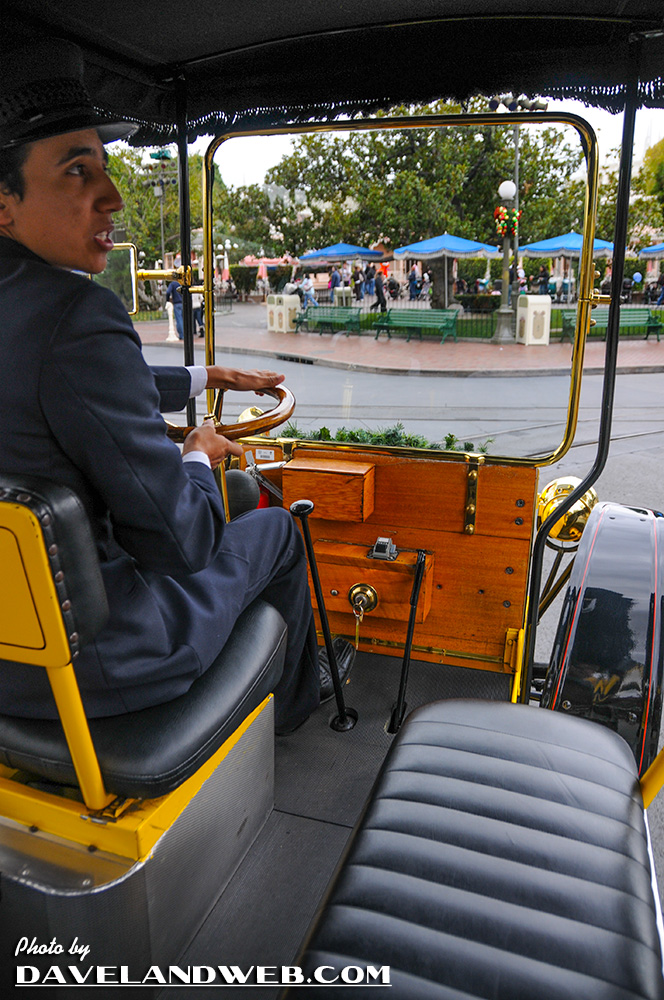 Both Stacy & I had a little craving for Mexican, so lunch was at Rancho del Zocalo...yum. However, she derailed me from my fave Tres Leches cake (she made up for it later with a Gibson Girl Peppermint Ice Cream sundae!).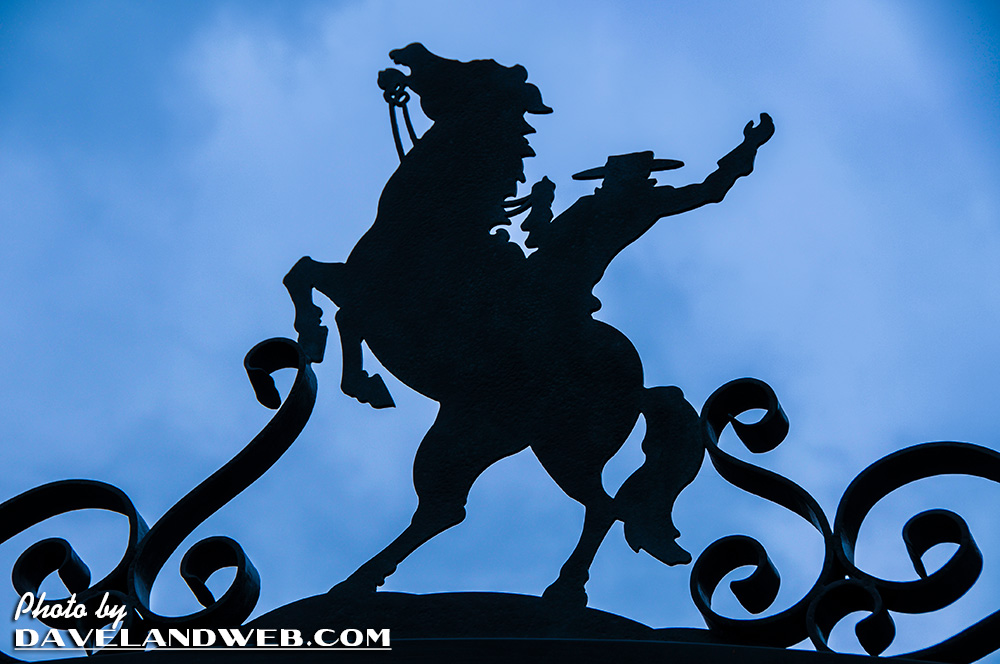 The outdoor seating area gives you a great view of Rainbow Ridge and the area of where the Big Thunder Mountain Trains are kept at night.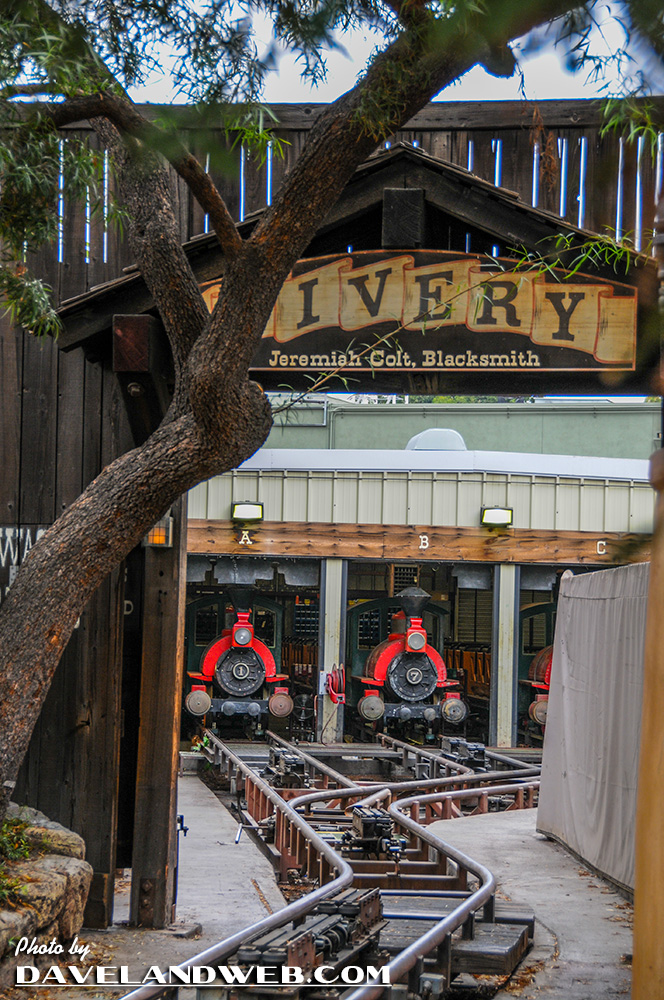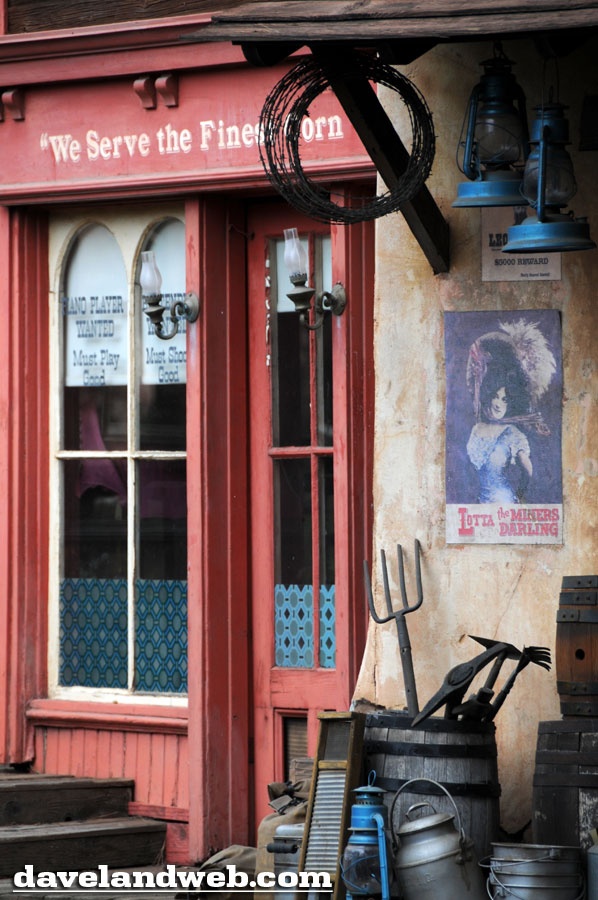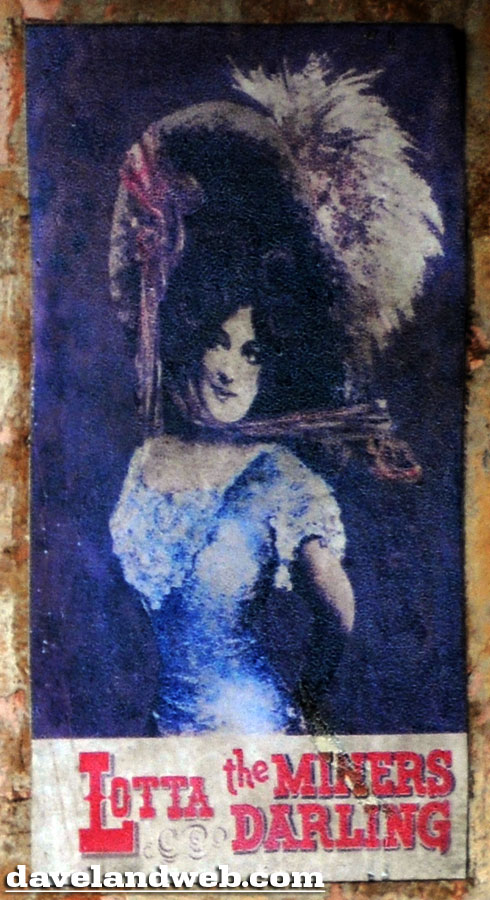 Over at the Mansion, I paid homage to my little buddy, the elevator Gargoyle.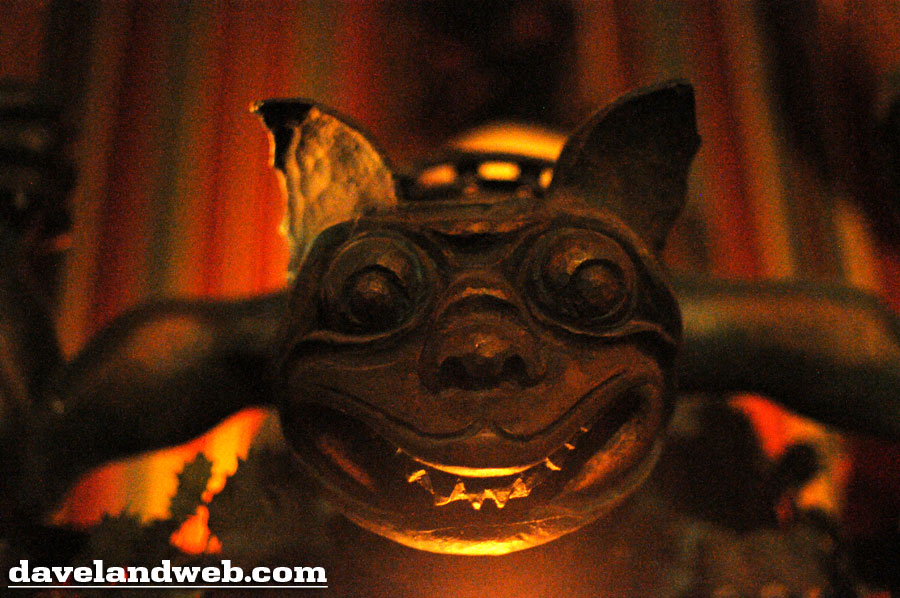 And yes, Jack Skellington & Crew are still there. Although I like the Holiday overlay, it just doesn't bear repeated viewings like the regular mansion does.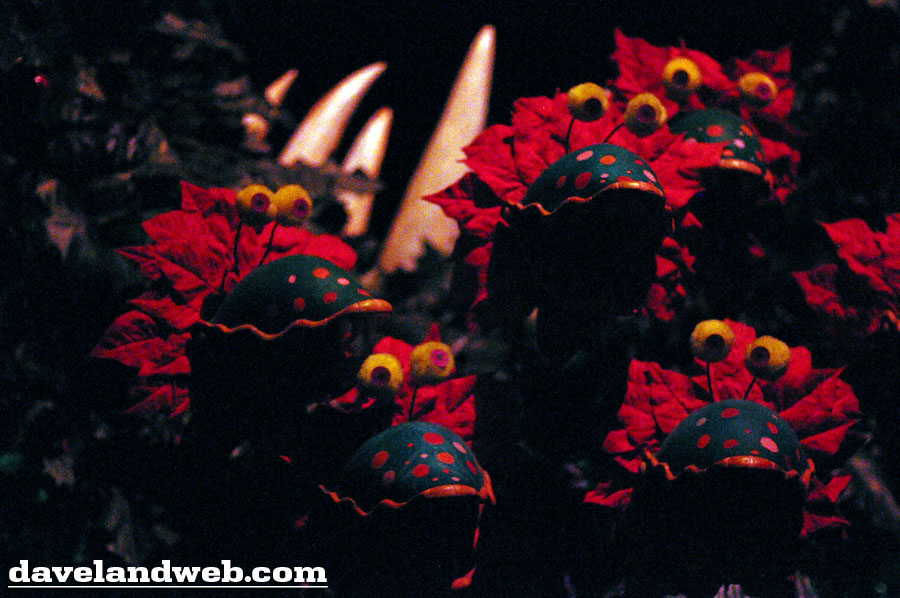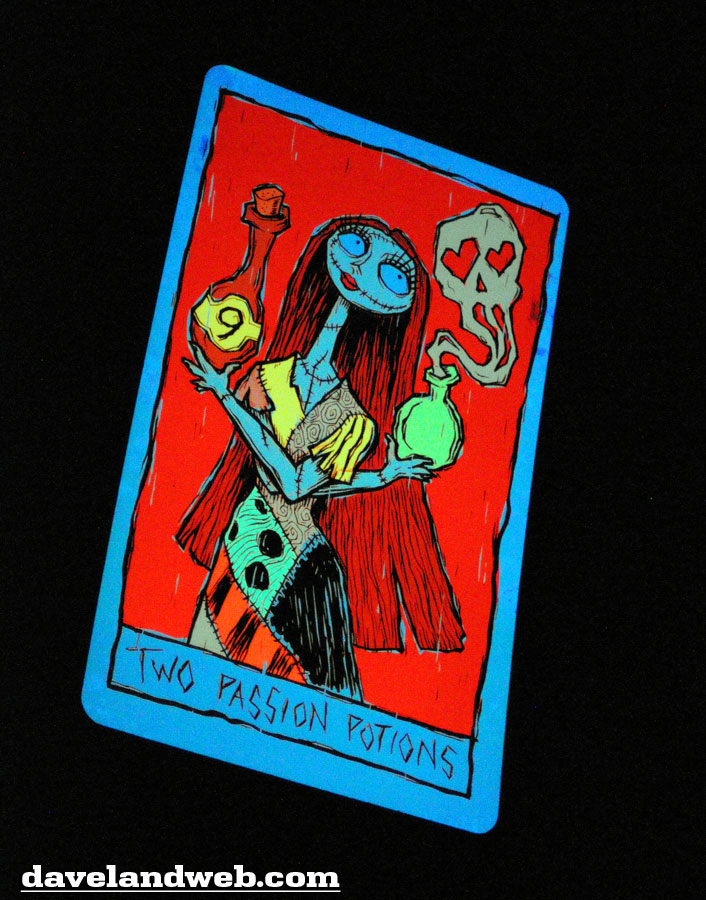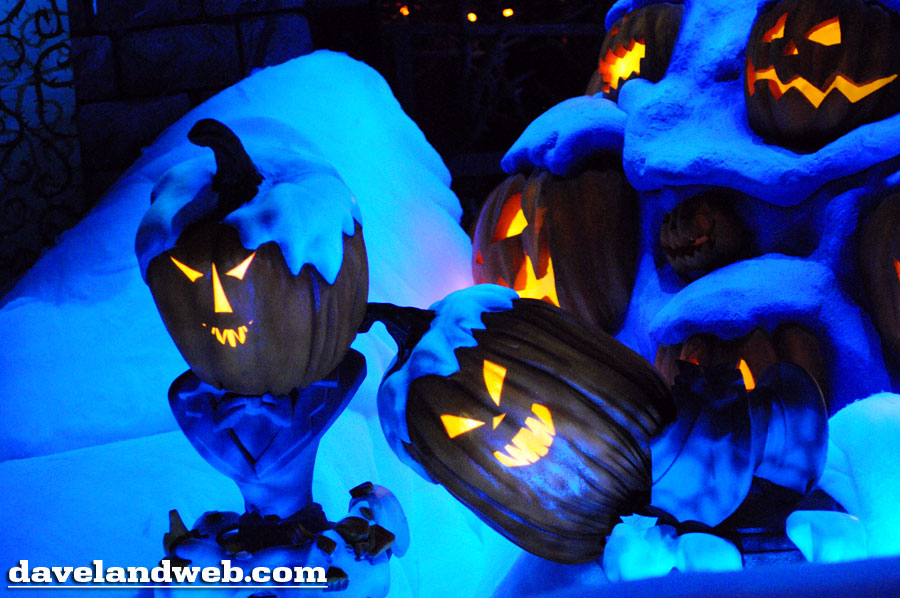 Caught in the funhouse mirrors at the end of the attraction: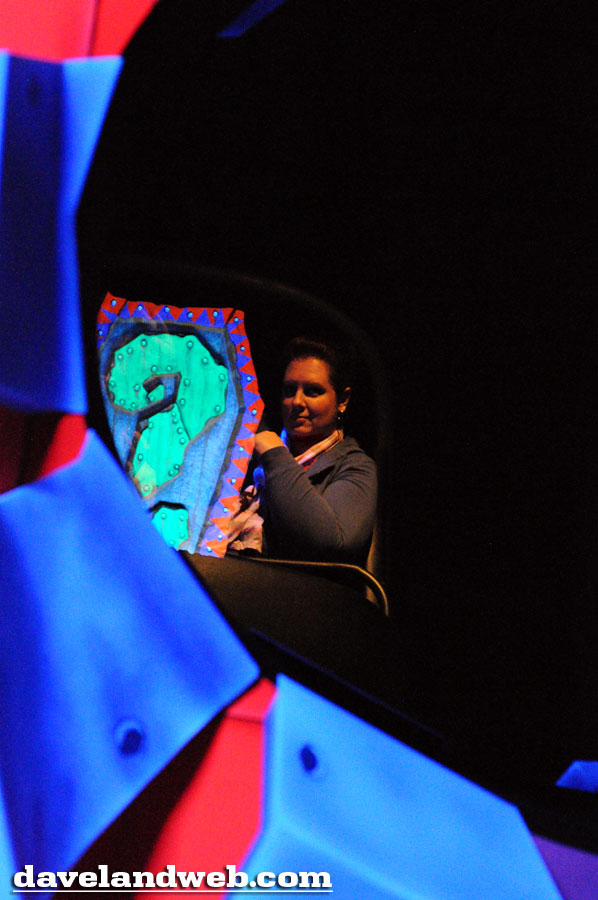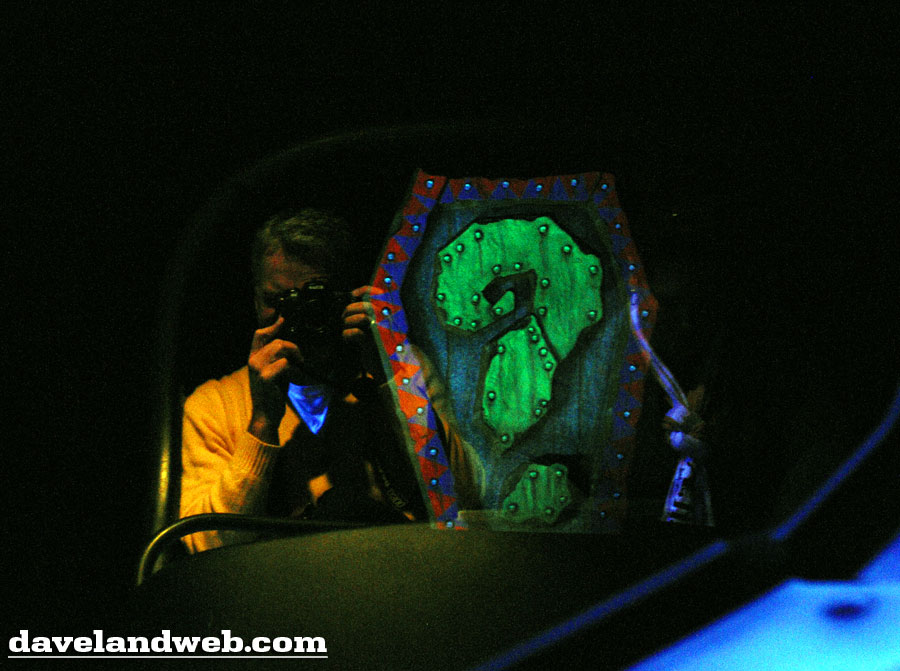 Tiana & Crew are still in the park (but only until early January—so don't miss it!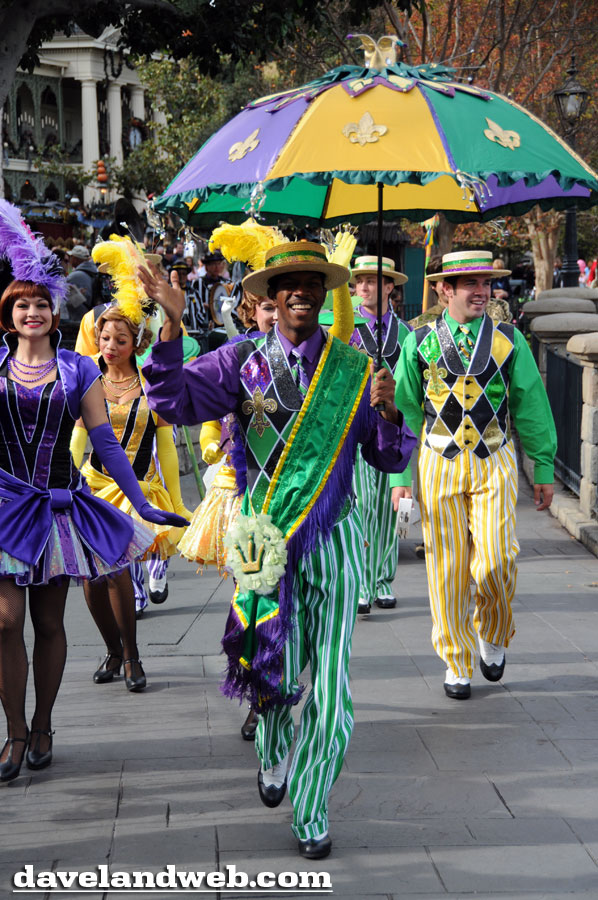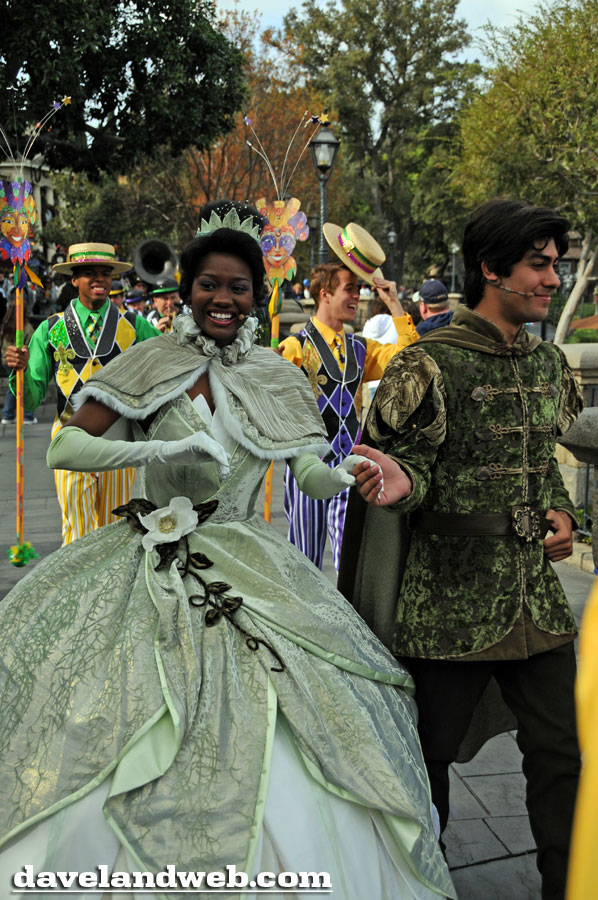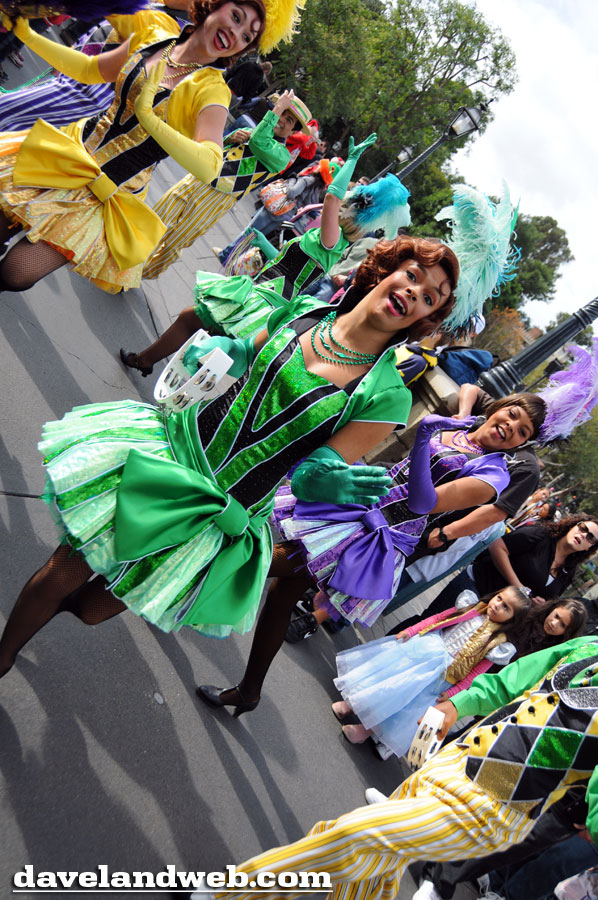 No trip to the park would be complete without a ride on Pirates of the Caribbean: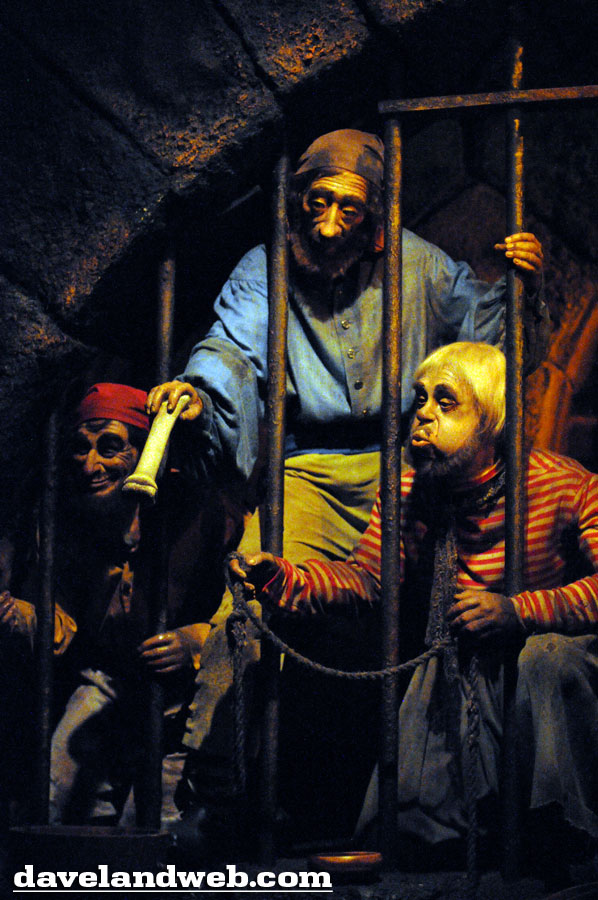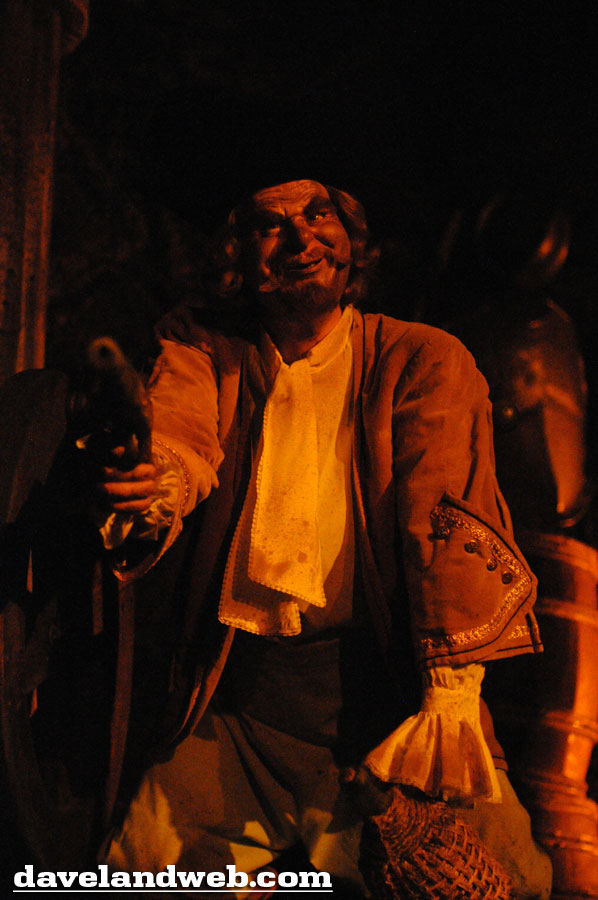 Don't let this photo fool you...the line for Indiana Jones was fairly long!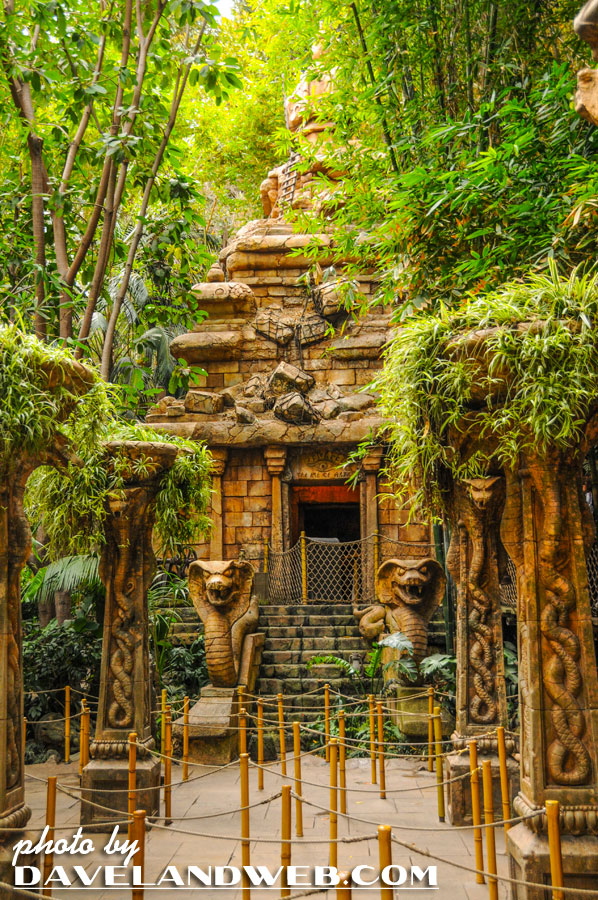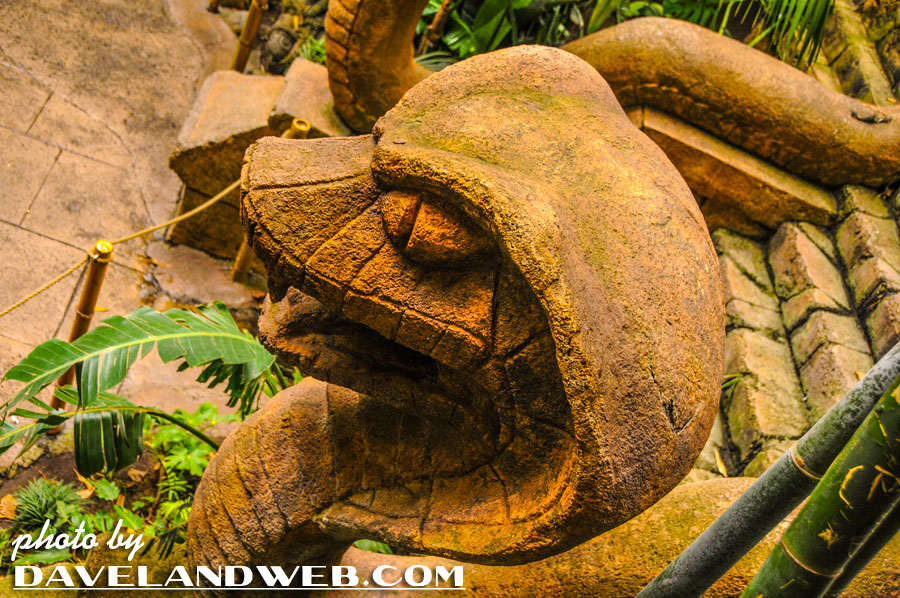 Fastpasses made the wait for Space Mountain a breeze: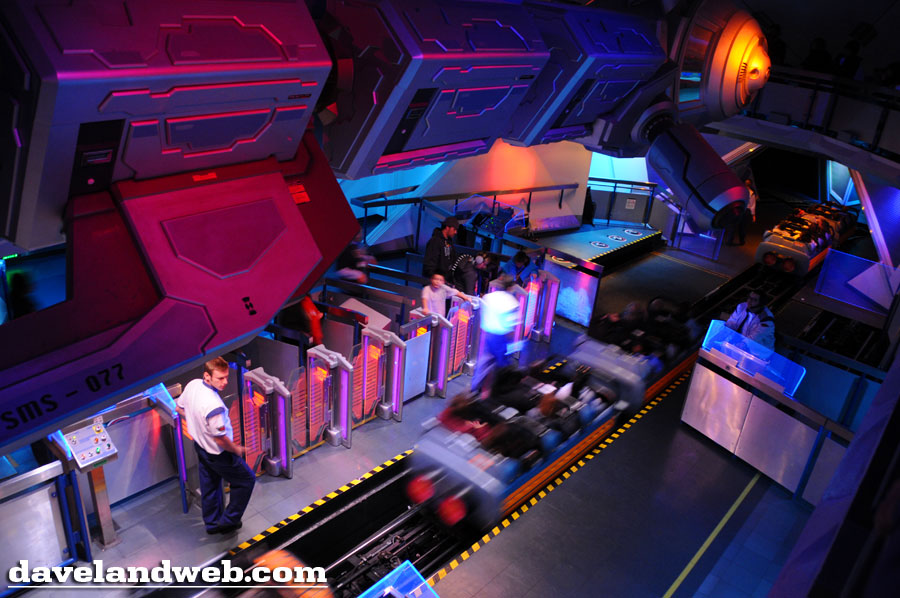 Next: The Christmas Fantasy Parade. This was the one big disappointment of the D23 Candlelight Package (besides the fact that park admission passes were included in the price; totally worthless to the Annual Passholders). Reserved Seating was promised for the parade; this turned out to be standing behind a rope in Town Square. Standing does not equal sitting, and it was no better vantage than finding a spot along Main Street. This parade has always been somewhat of a snoozer for me. Great for the first time, monotonous on repeated showings. The song in a constant loop drones on and...well, you get the idea. Still, it's fun to see all the Disney & Pixar Characters in one place.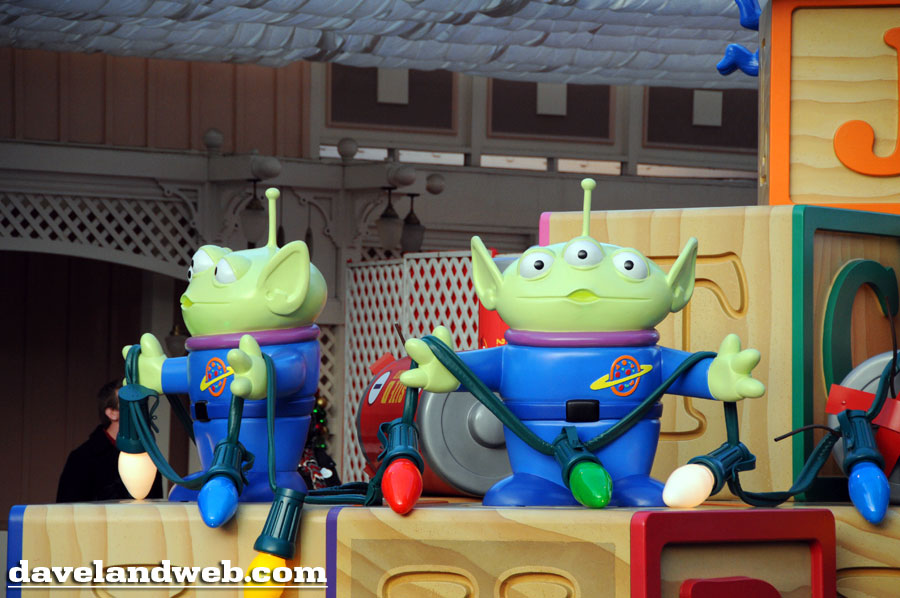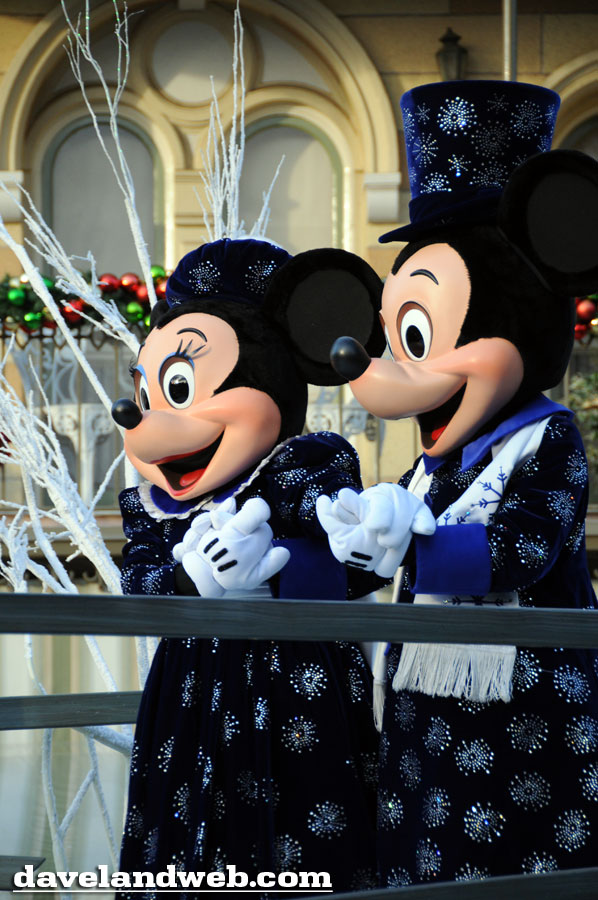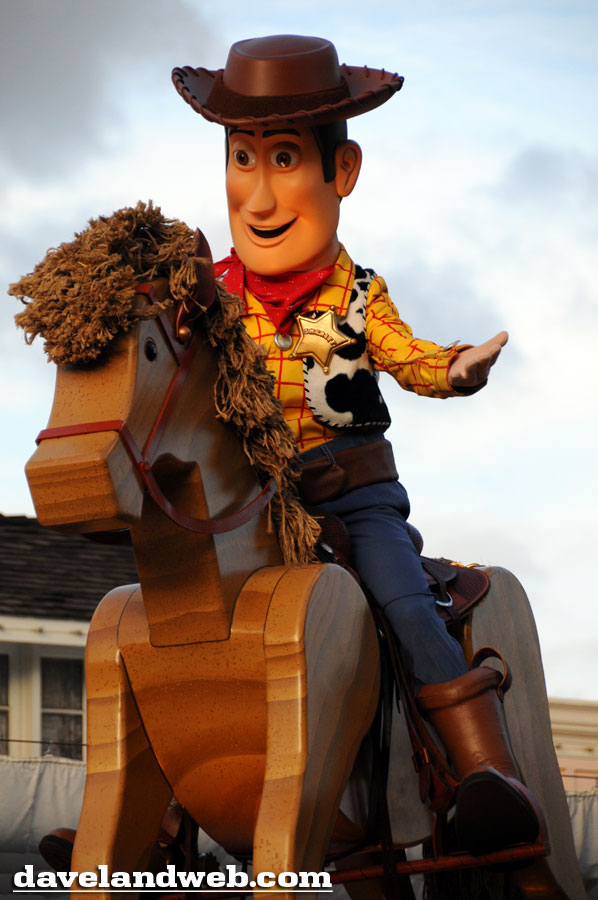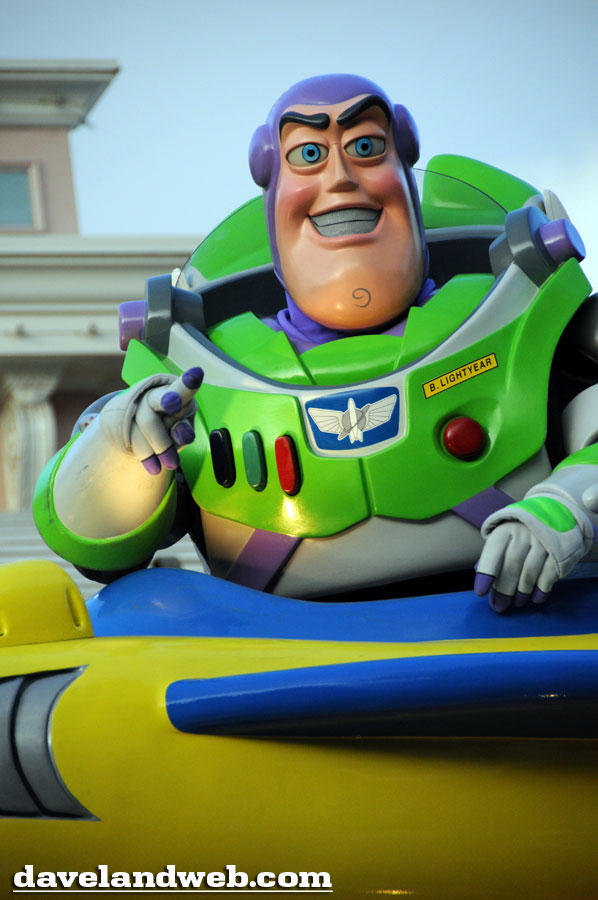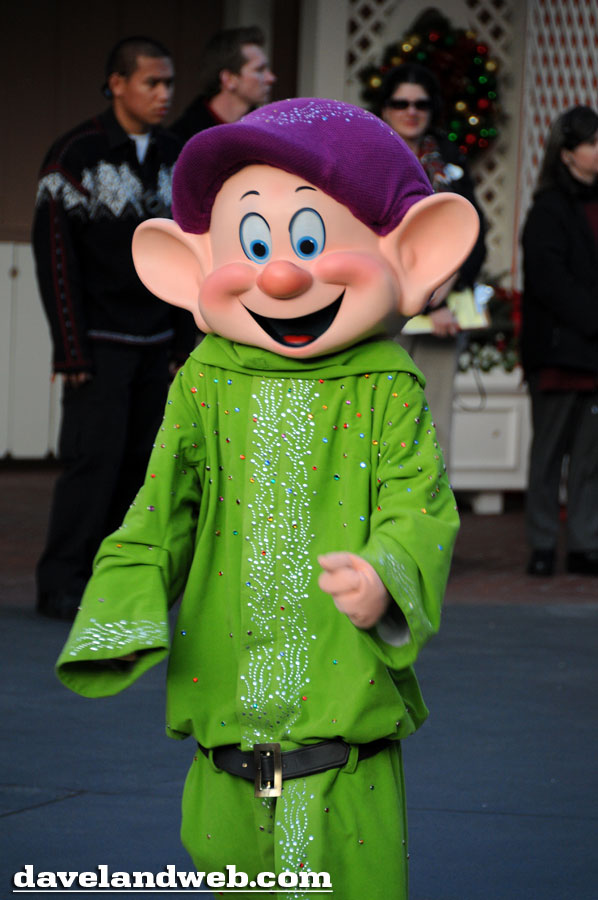 In anticipation of the Candlelight Dinner at Stage 17, Stacy & I cruised over to Disney's California Adventure and tried out the Sorcerer's Workshop. Very cool area, and I found out that the Disney Character I am most like is Tarzan (insert laughter here).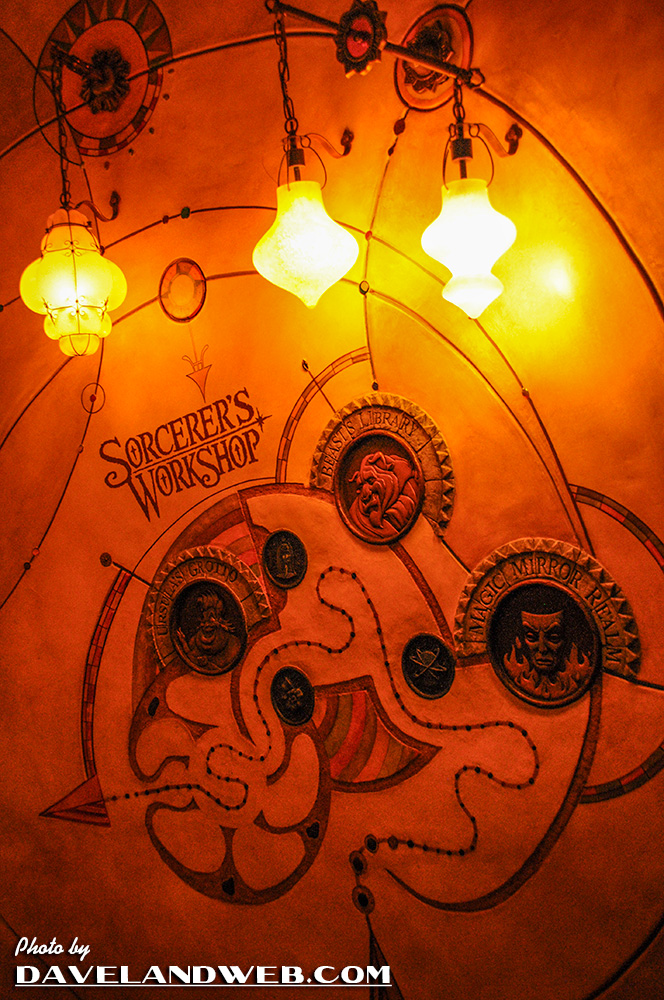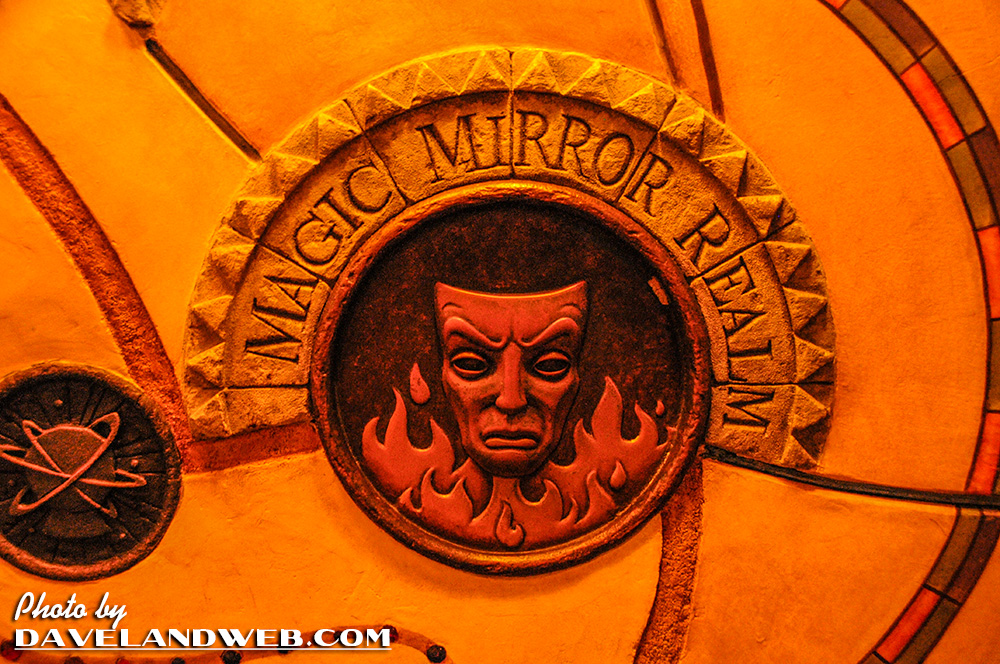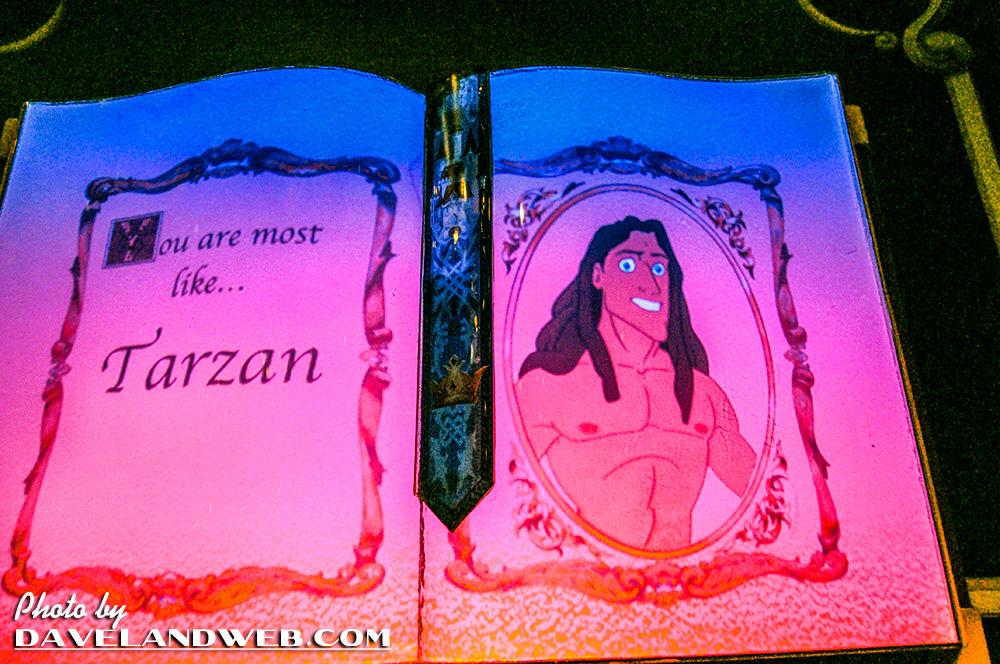 Time for the D23 Candlelight Dinner. The food was really delicious, which is especially surprising considering it was a buffet setup.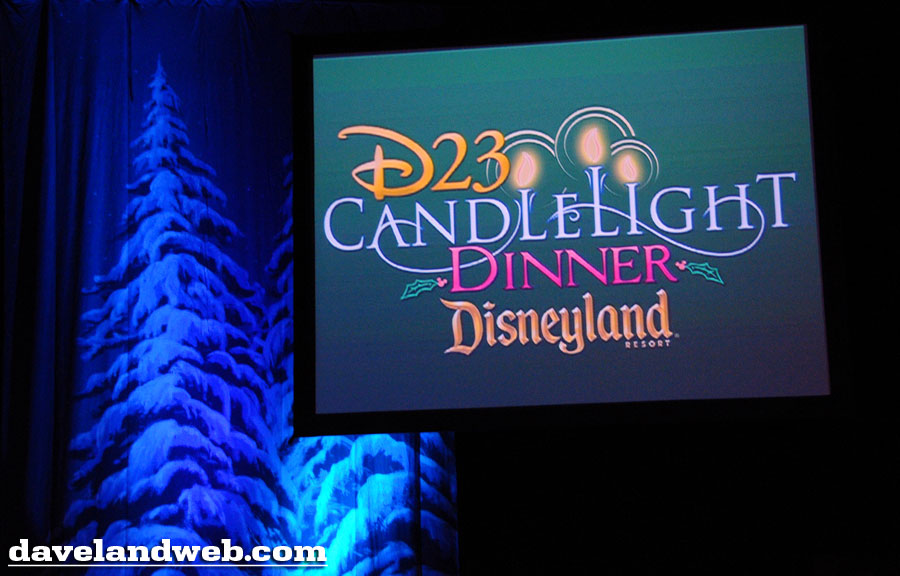 Not to be bah humbug, but I could have done without the cornball canned "entertainment." Somebody in the Entertainment Division didn't get the memo that the majority of D23 Candlelight participants were over the age of 30, as this trite and sugary confection was really more appropriate for an El Capitan audience under the age of 10.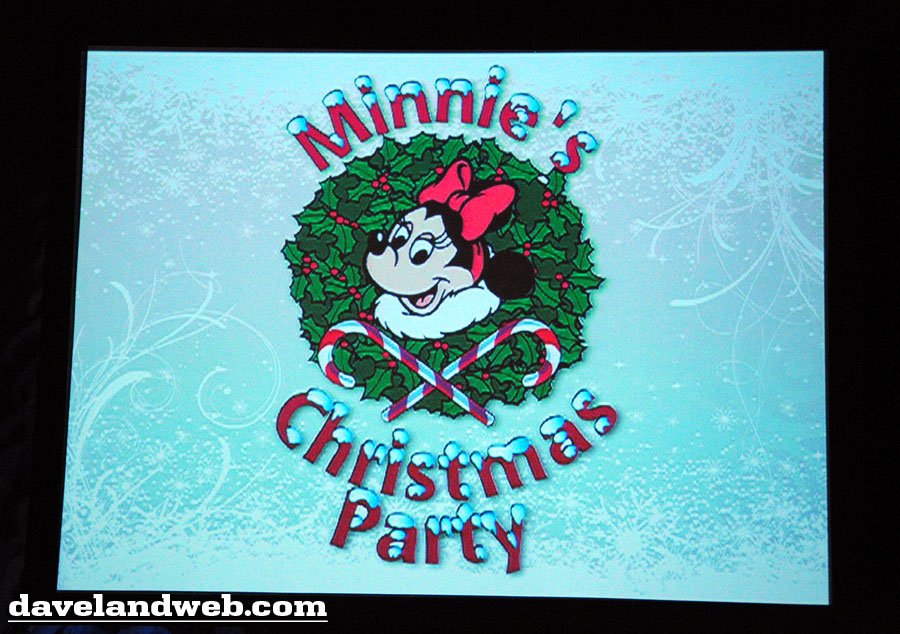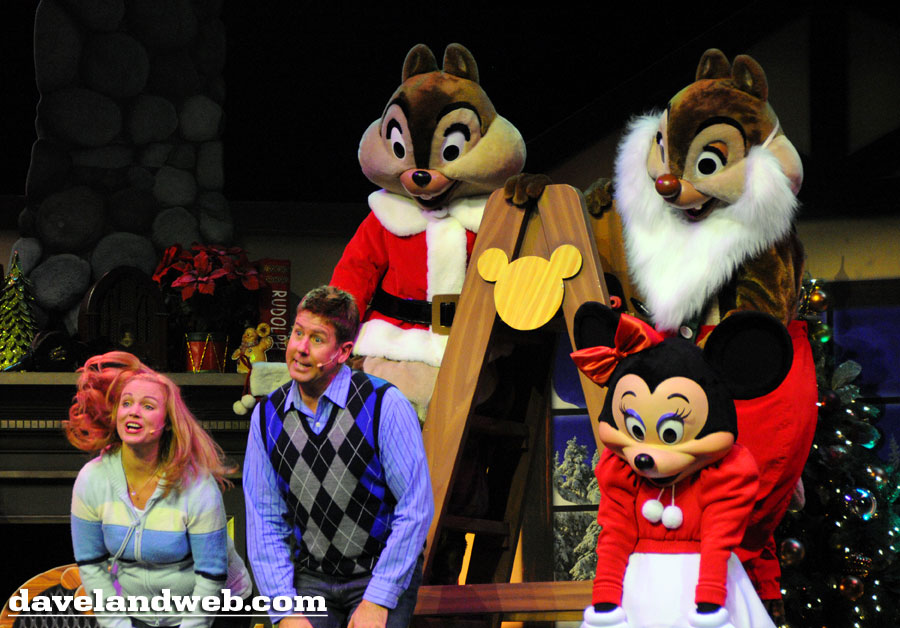 Once that was over, we walked back to Disneyland to see what all of us had REALLY come for: the annual Christmas tradition of Candlelight. And I can tell you that it didn't disappoint. What a beautiful ceremony. If you've never seen it, you need to. Even Stacy got teary eyed during the stirring rendition of "Silent Night," sung in both English and Spanish. Jon Voigt did a fine job of reading the Christmas Story, and as always, the orchestra, choir, and soloists blew the program out of the water.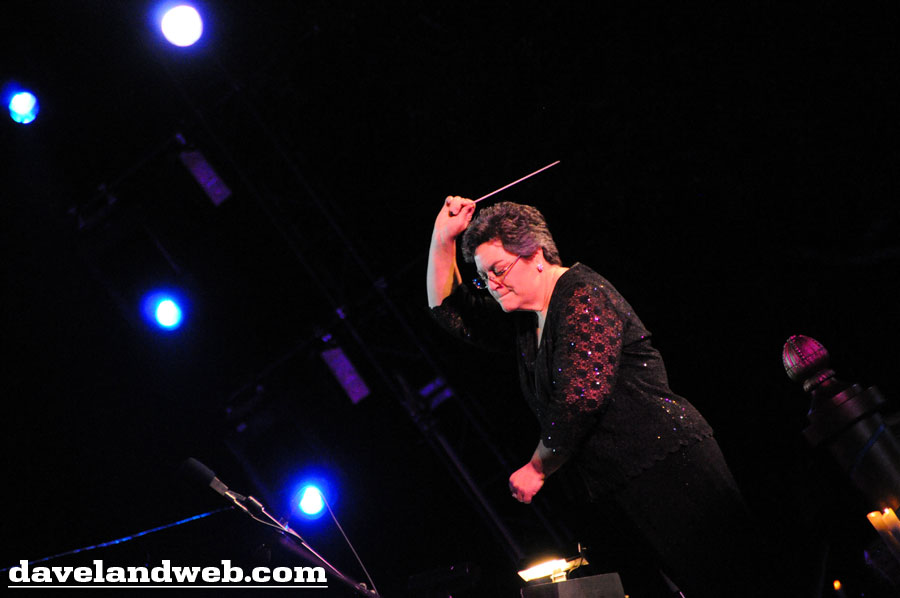 Love those rooftop trumpeters!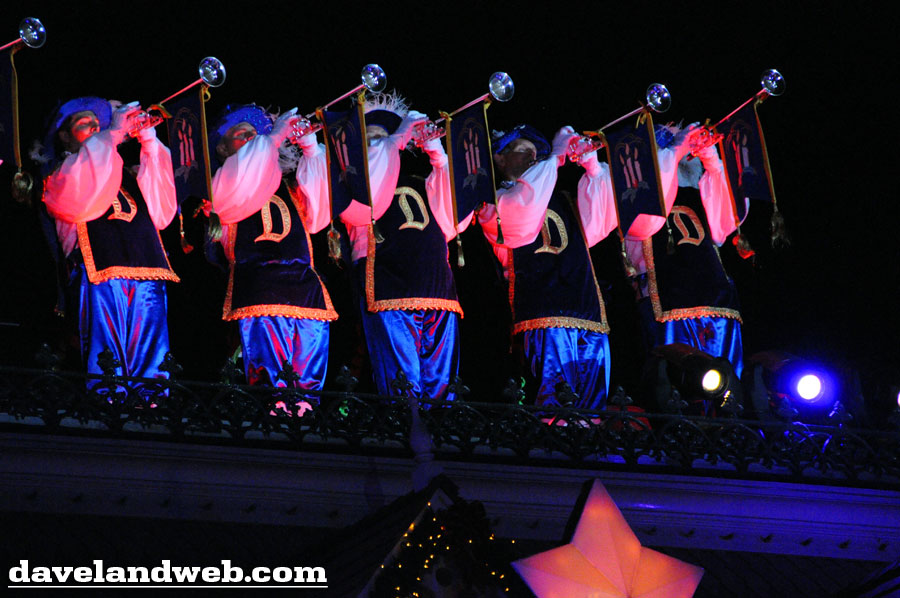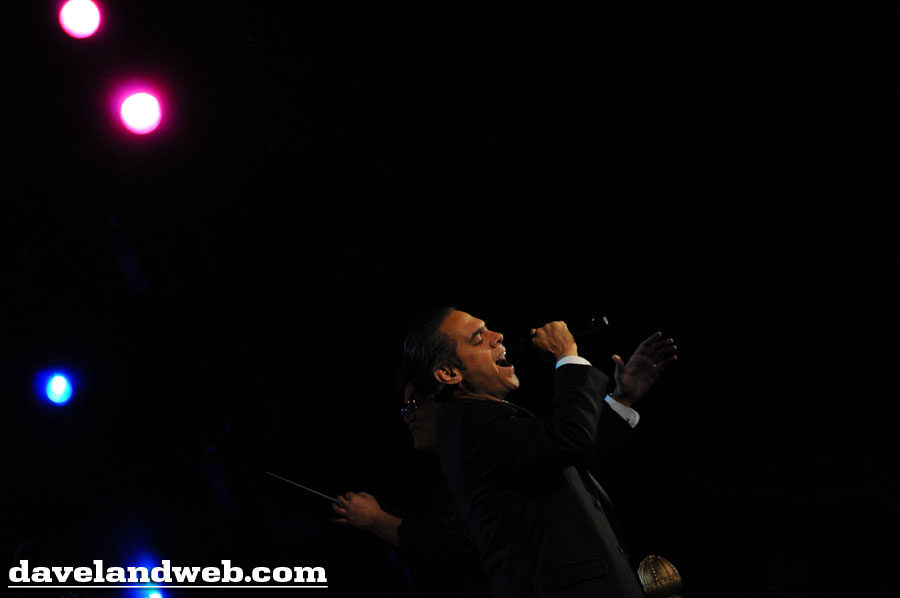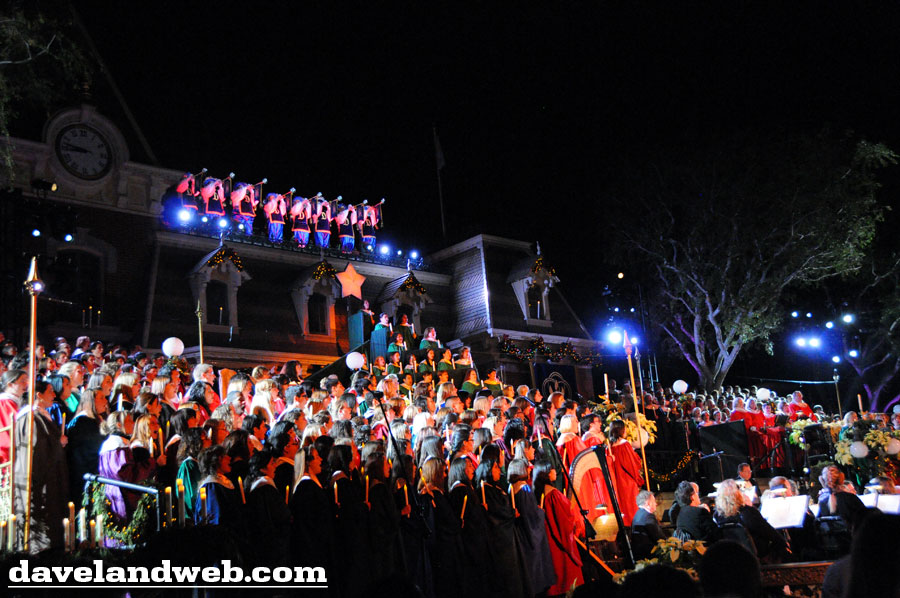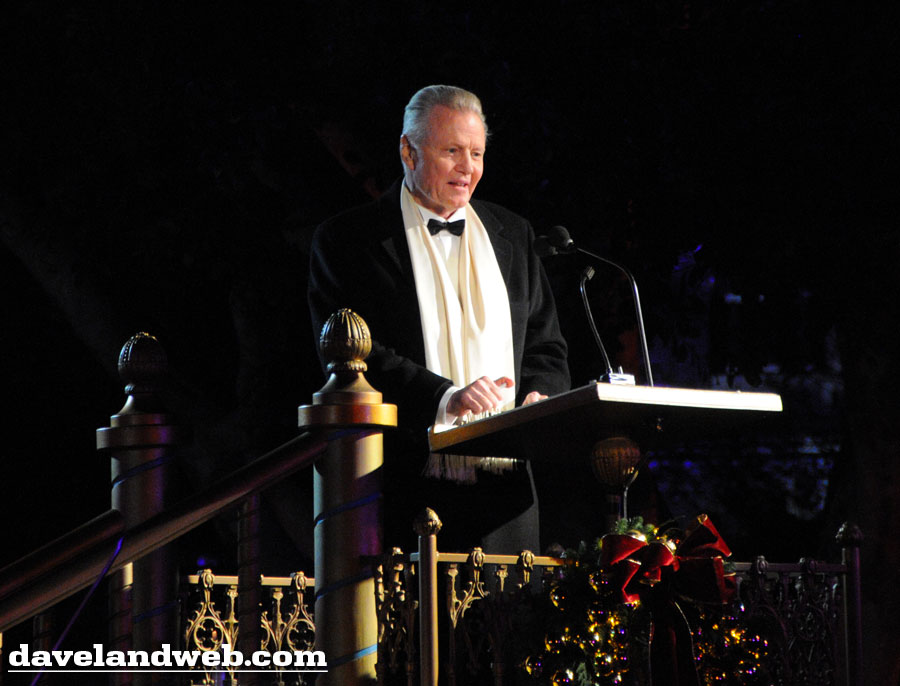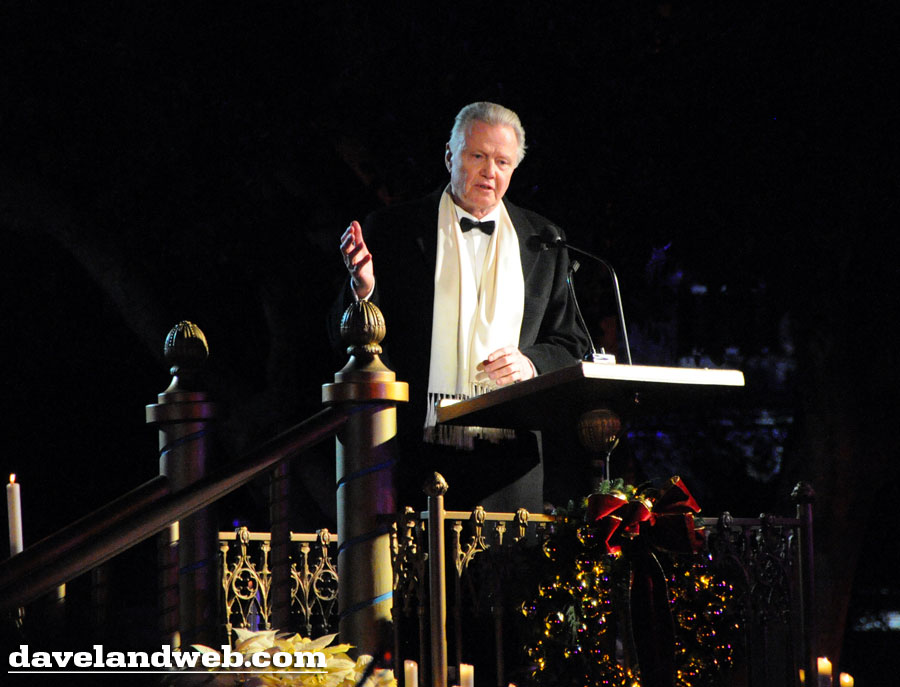 A million thanks to the Disney folks for carrying on this tradition.
Another bonus of the evening was being seated next to a former cast member who attends annually with his mother. Both were fantastic people and a ton-o-fun to hang with. So fun that we even went back to the park with them after Candlelight to ride small world (which is a huge sacrifice for me; not so much for Stacy who loves it).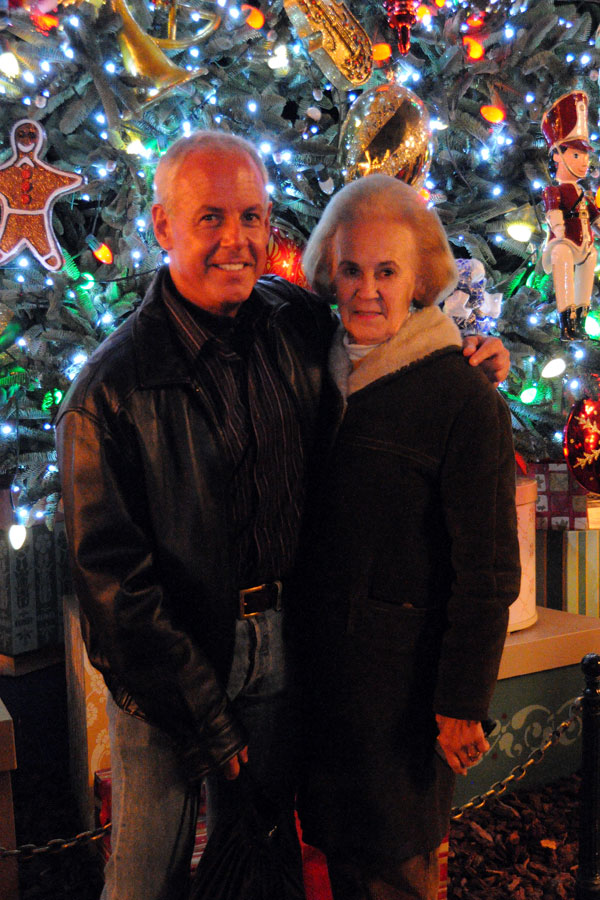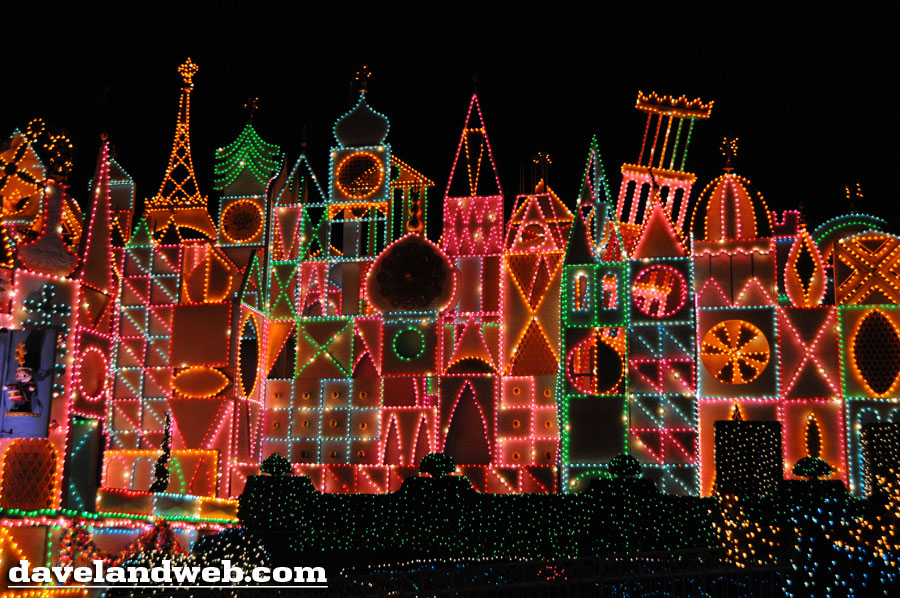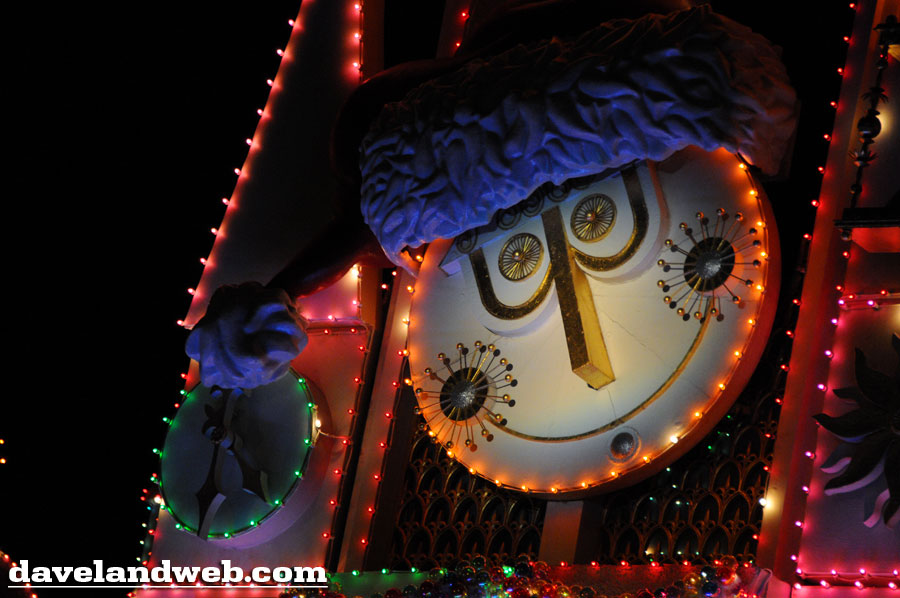 Thanks for making it through this long post—hope you enjoyed reading it as much as I enjoyed experiencing it! See more vintage and current Candlelight photos at
my website
.