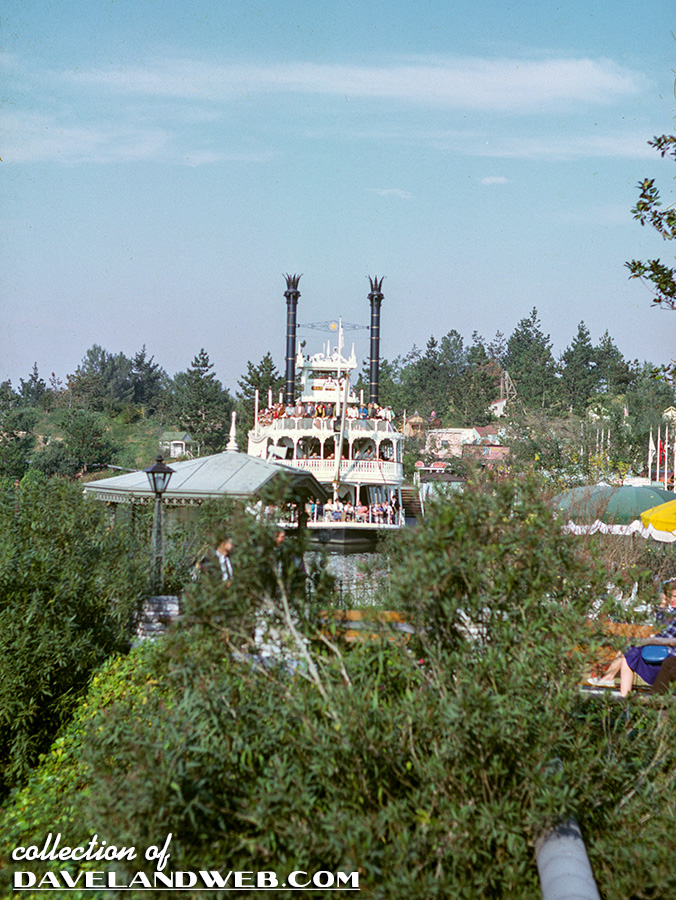 Time to wrap this series up, with a big Frontierland finish. Let's begin with a shot of the Mark Twain and follow-up with a journey around the Rivers of America. The Columbia is docked for now: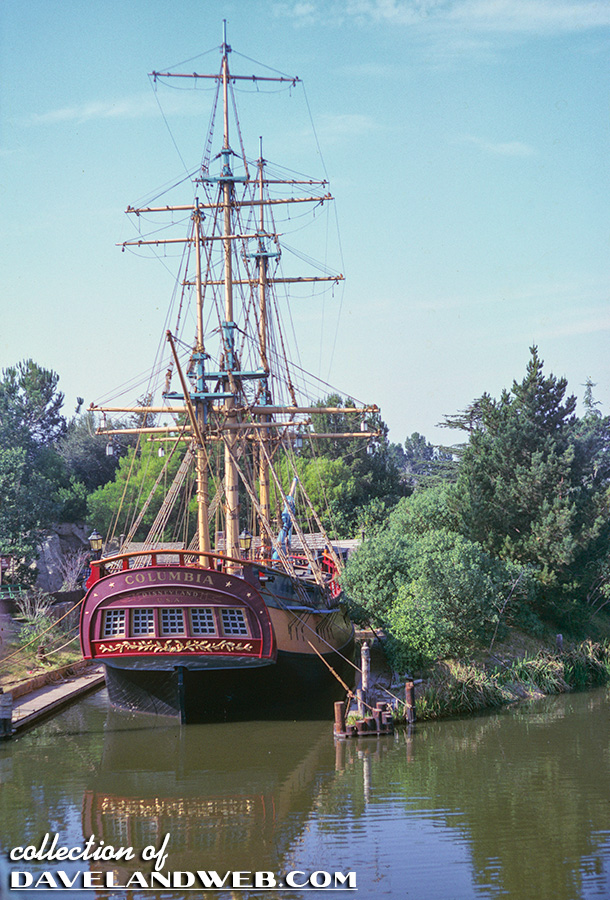 At least the Old Mill seems to be working properly: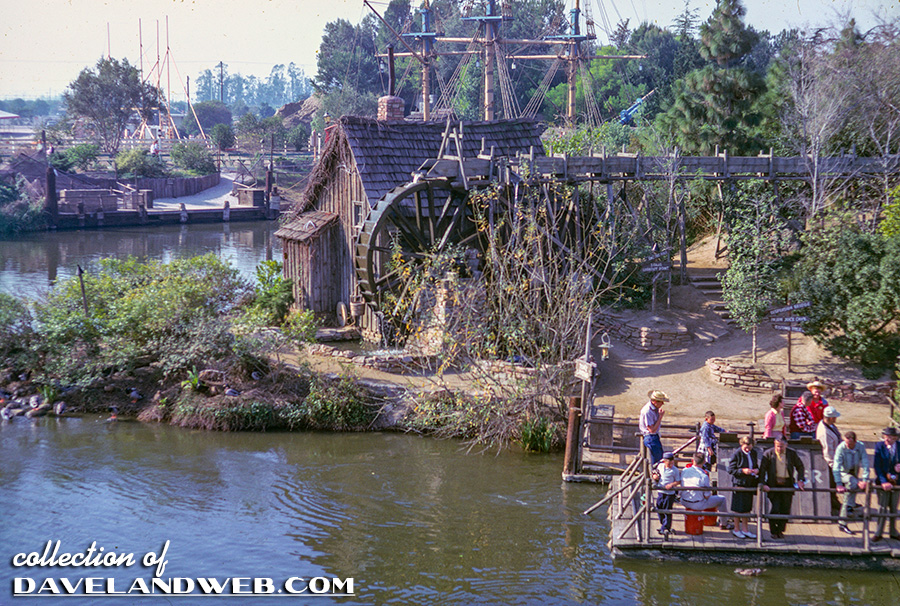 Zooming in, I ask is it too early for the framing going up in the background to be part of the Haunted Mansion?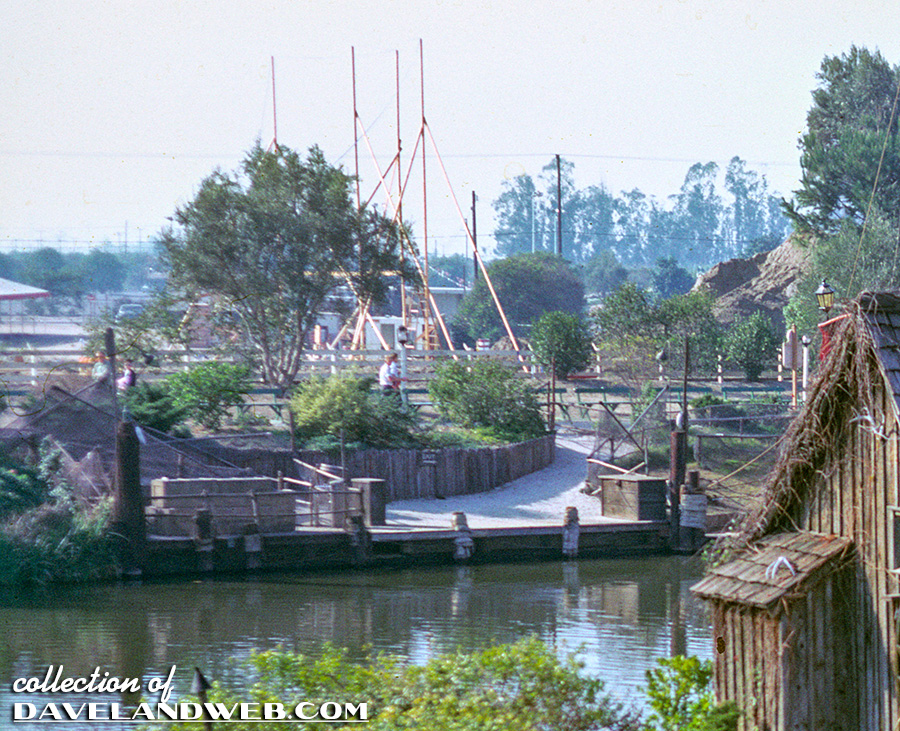 And another zoom from the same photo of the passengers on the raft to Tom Sawyer's Island: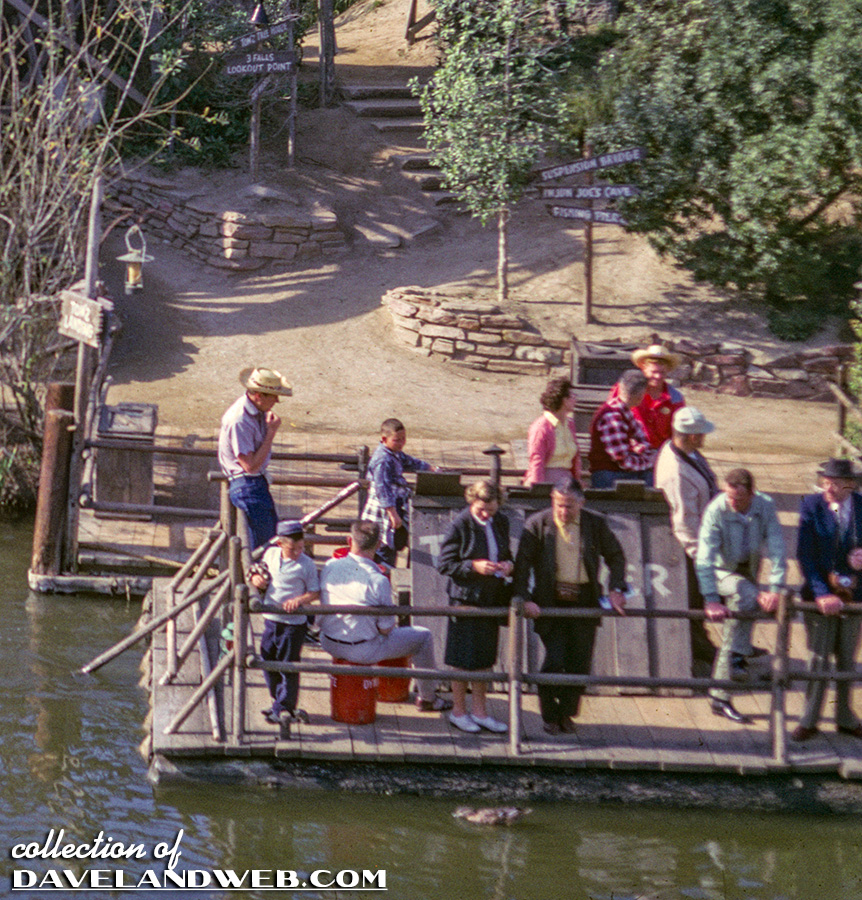 One more of the Old Mill: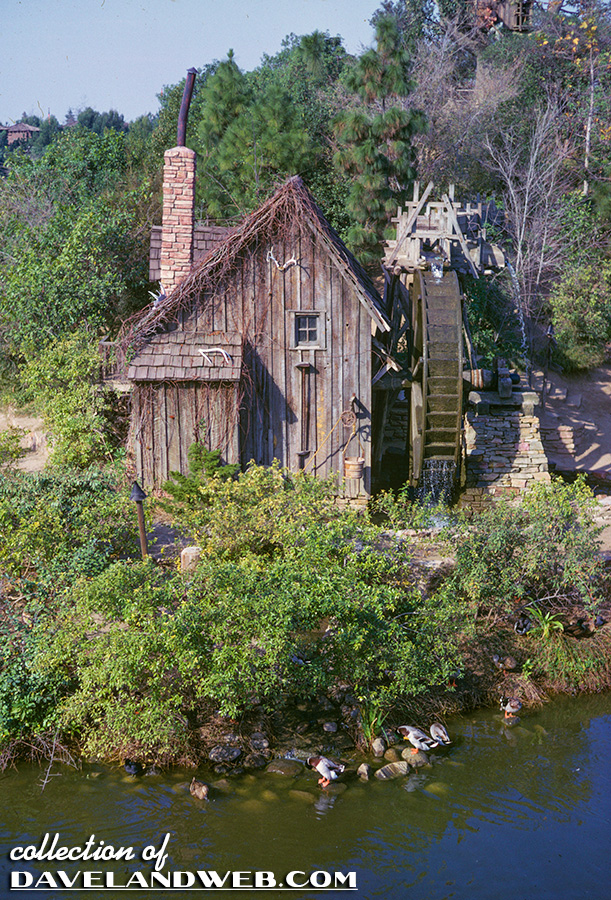 Rounding the bend we see an empty Indian Village; were they already on strike in 1961? Naw...it's probably just early in the morning.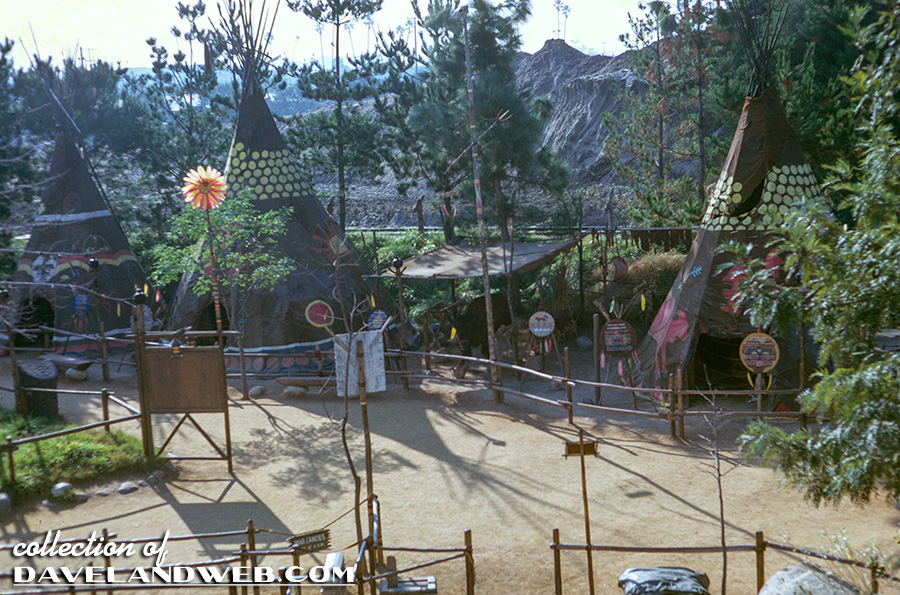 Here we see a glimpse of Fort Wilderness as we round the bend: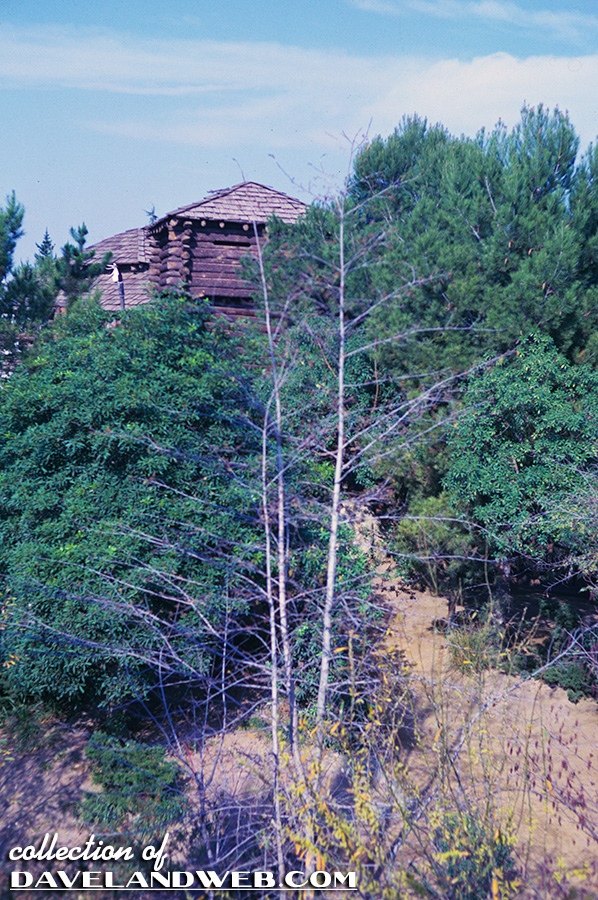 Jumping ahead, I am including this interior shot of the Fort; notice the Castle turret visible on the left...and even more importantly, is that a chocolate-covered-banana that woman is holding? I want one!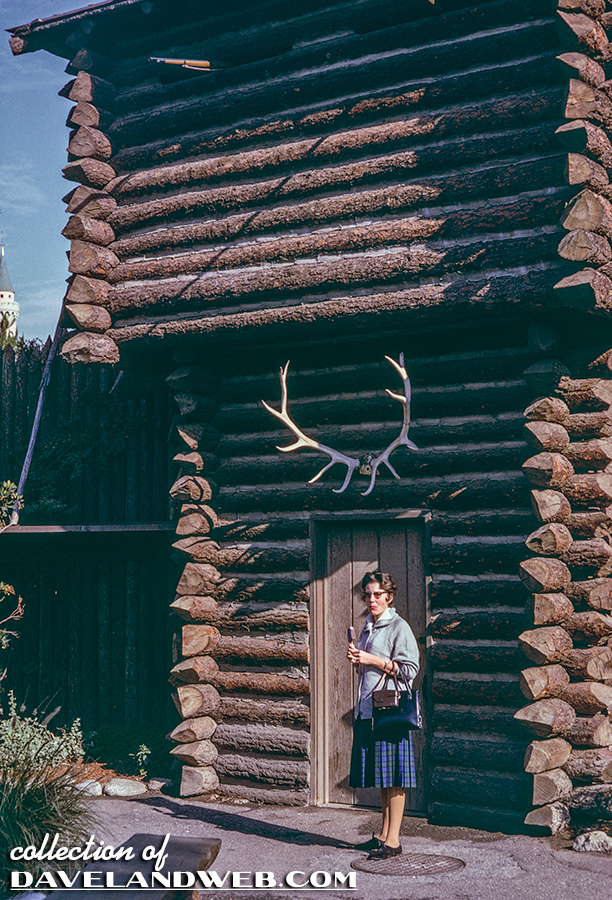 Next up: THE BURNING CABIN! C'mon Imagineers...bring back that creepy dead settler and the flames!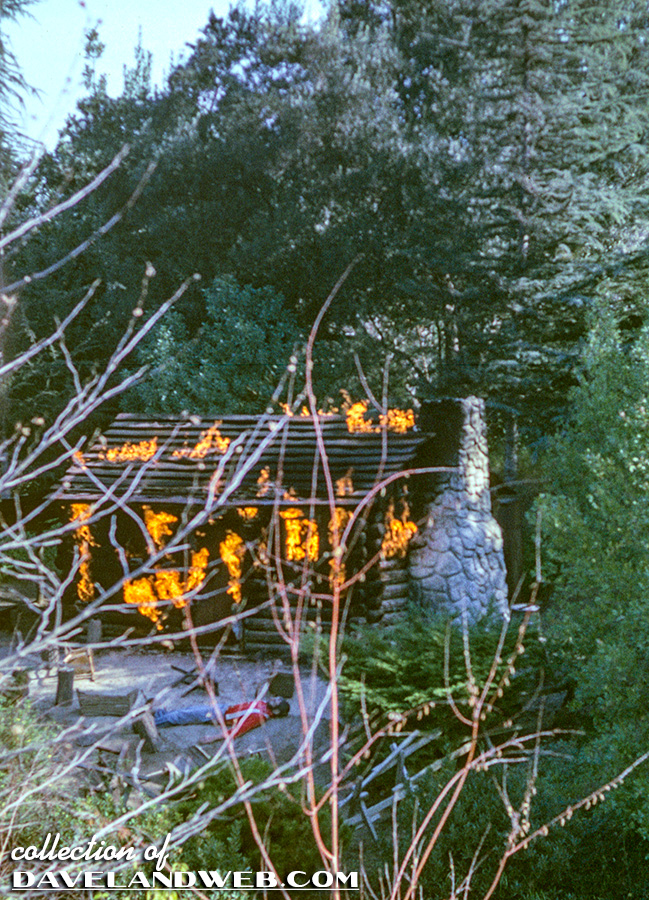 A few "animals" dot the landscape: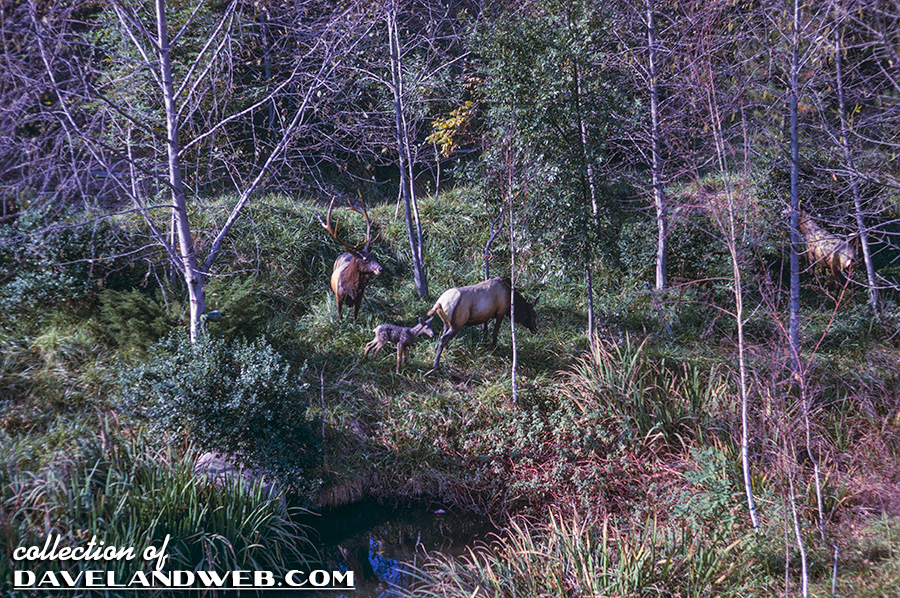 The animatronic Indian Village seems more lively than the real one shown above!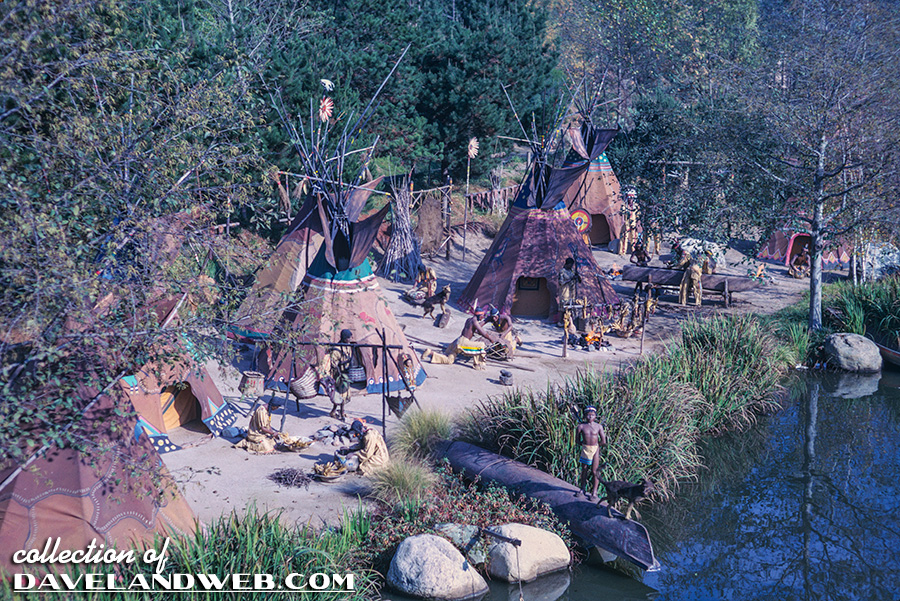 The last one for this series shows the thundering falls of Cascade Peak: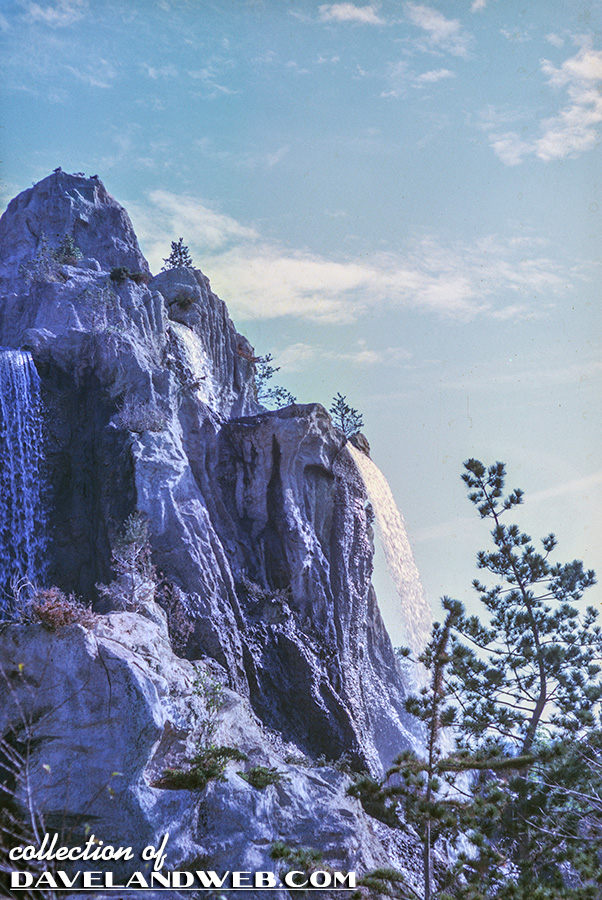 Hope you enjoyed this series; I know it's been one of my faves! See more Disneyland Frontierland photos at
my website
.