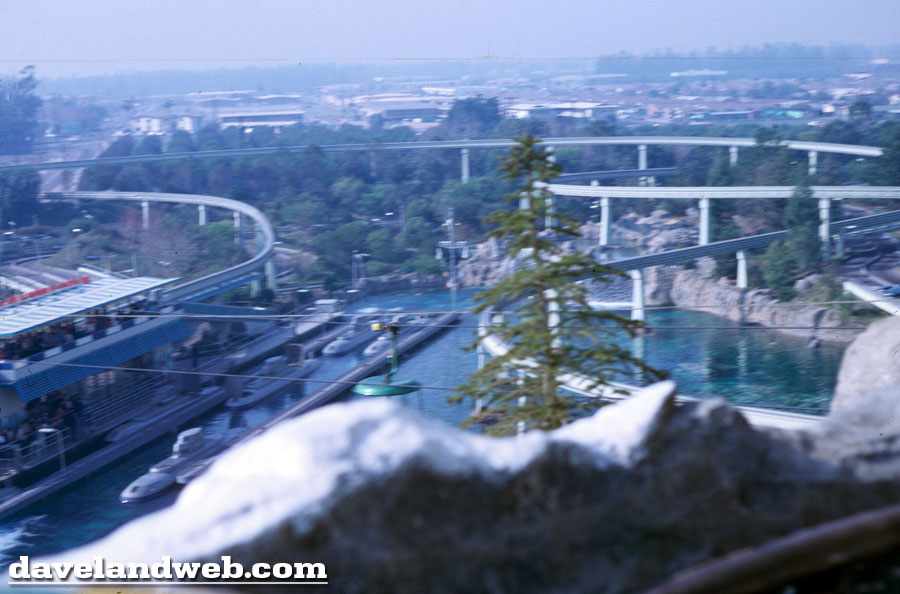 This photographer is definitely a kindred spirit; he was riding the Matterhorn and took a few photos while the bobsled was in action. They may be blurry, but you have to give him an "A" for effort!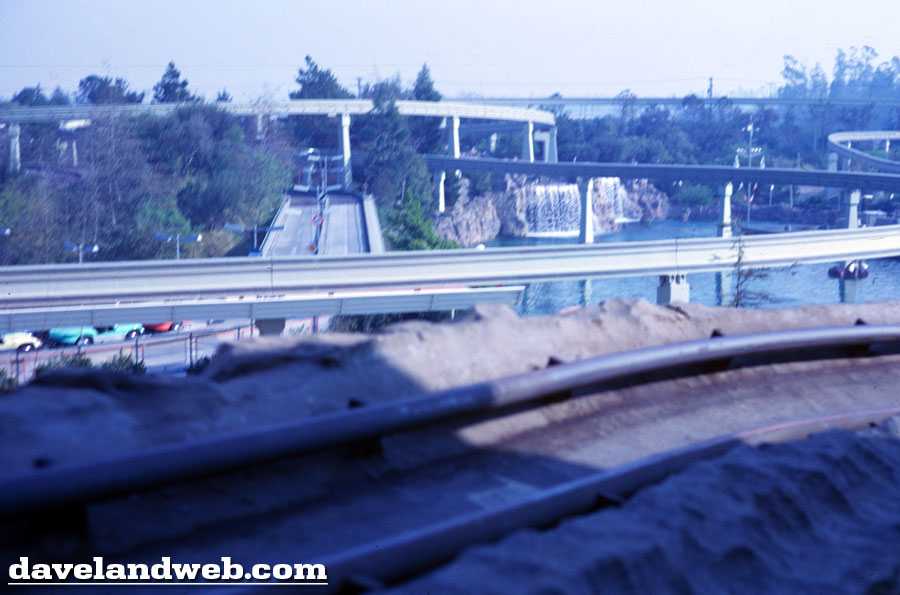 This one is my fave, showing the anticipation of an up-hill climb; I can hear the chain straining now!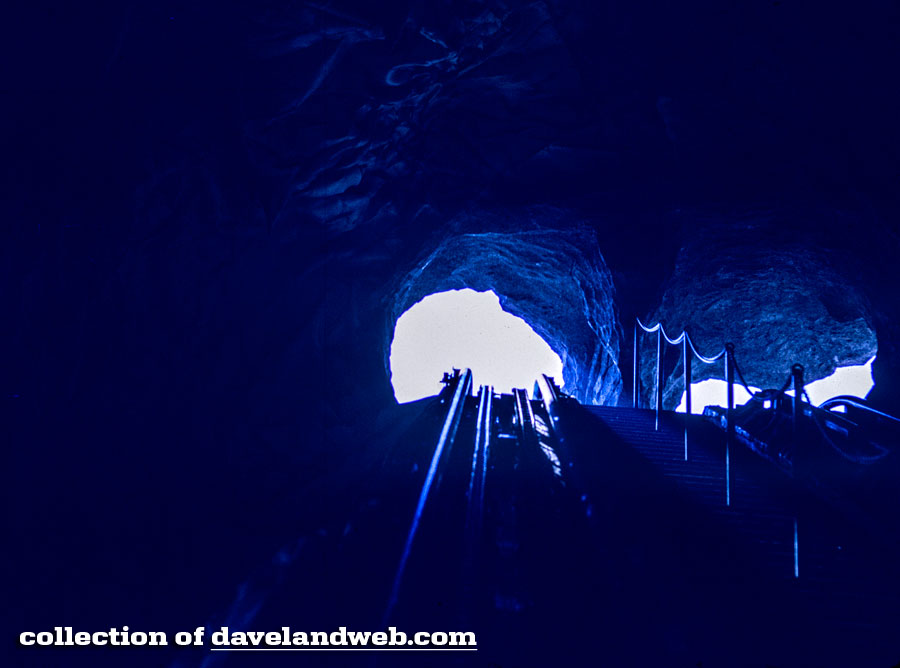 And one more shot of the Matterhorn in action, with a closeup of the kids having a blast and screaming their heads off!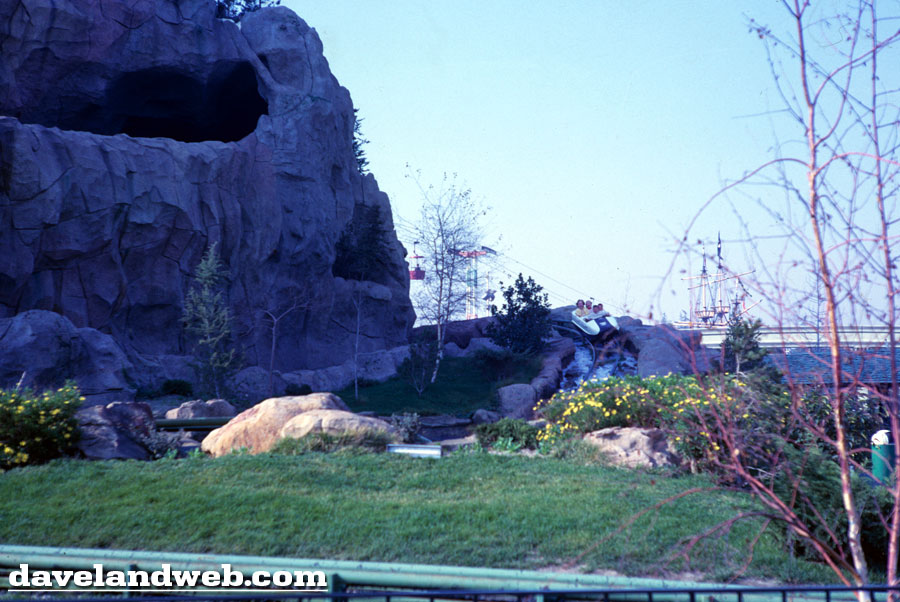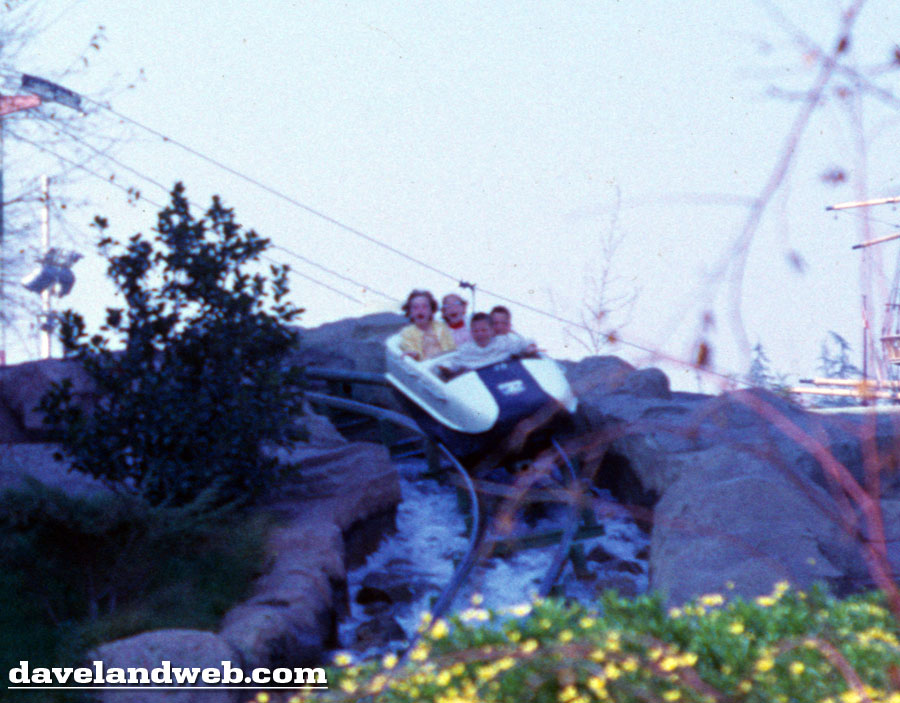 Here we see the Tomorrowland Skyway Station; our photographer did an excellent job of documenting his Skyway trip.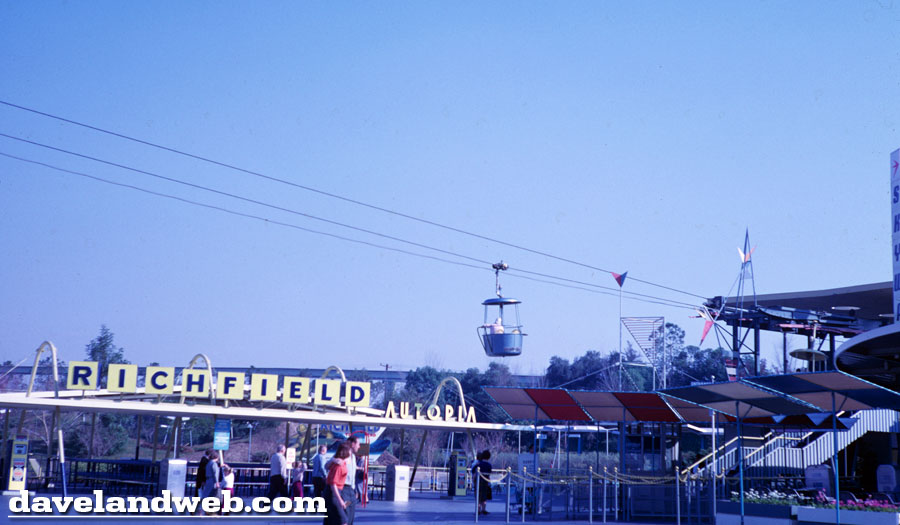 This closeup view shows a gasoline pump outside the Autopia: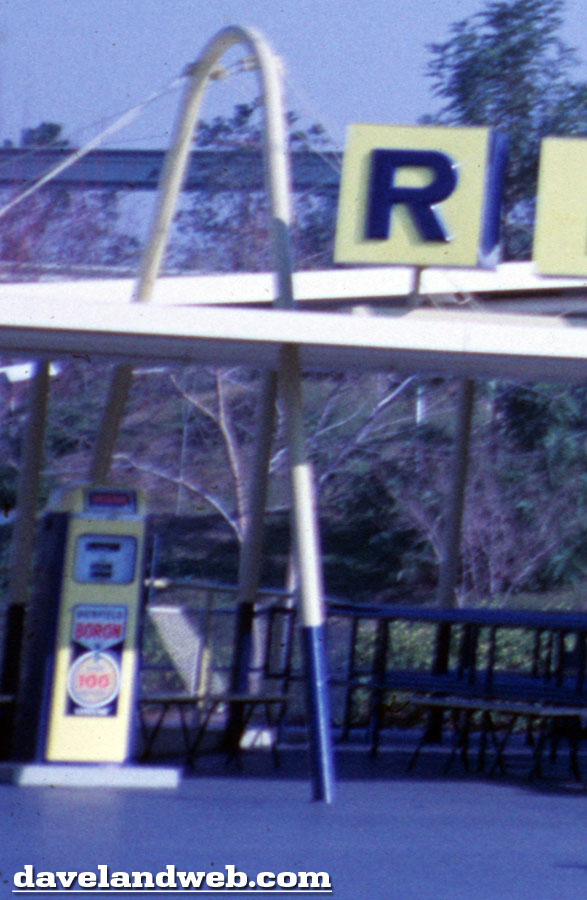 And here is a point-of-view shot-by-shot trip on a Skyway bucket; this is as close as you can get to riding the Skyway nowadays.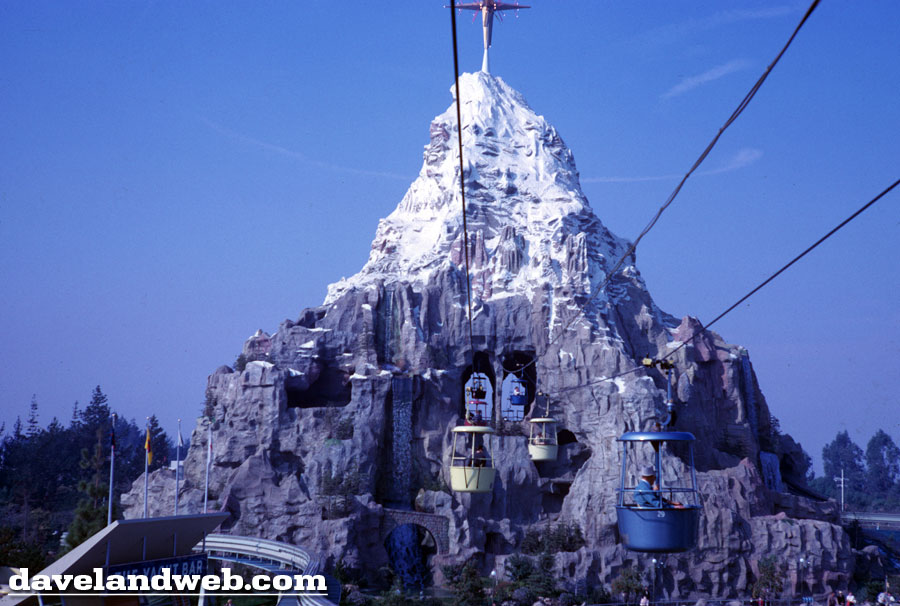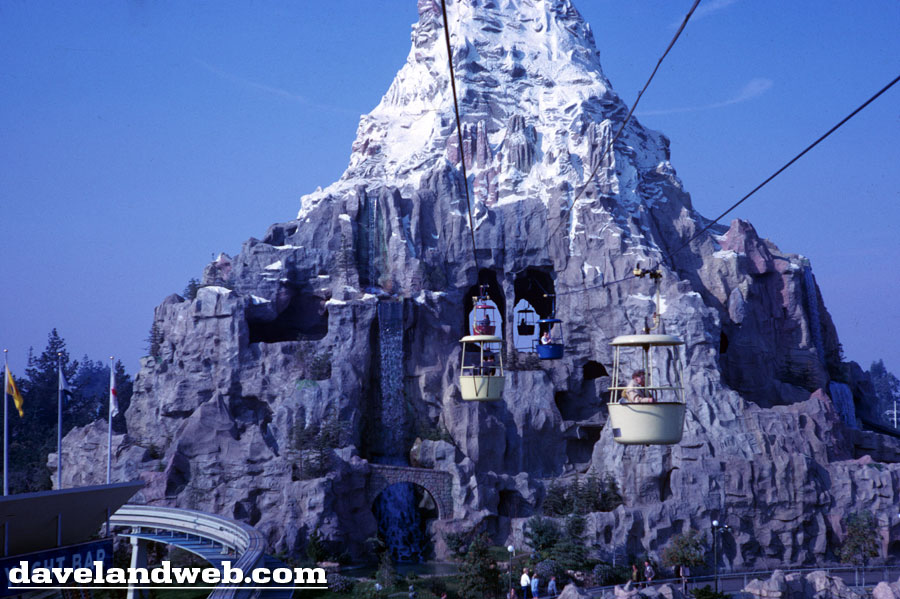 I believe this shot was taken from the ground, but I'm still inserting it here as it affords a nice closeup of the Matterhorn and the Christmas star: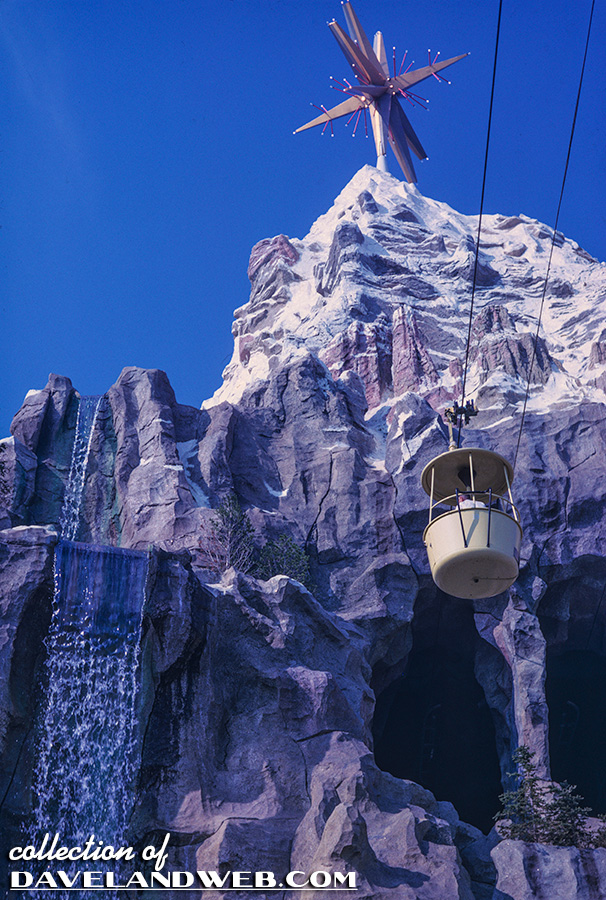 Cruising through the Matterhorn, the photographer caught the tip of a bobsled: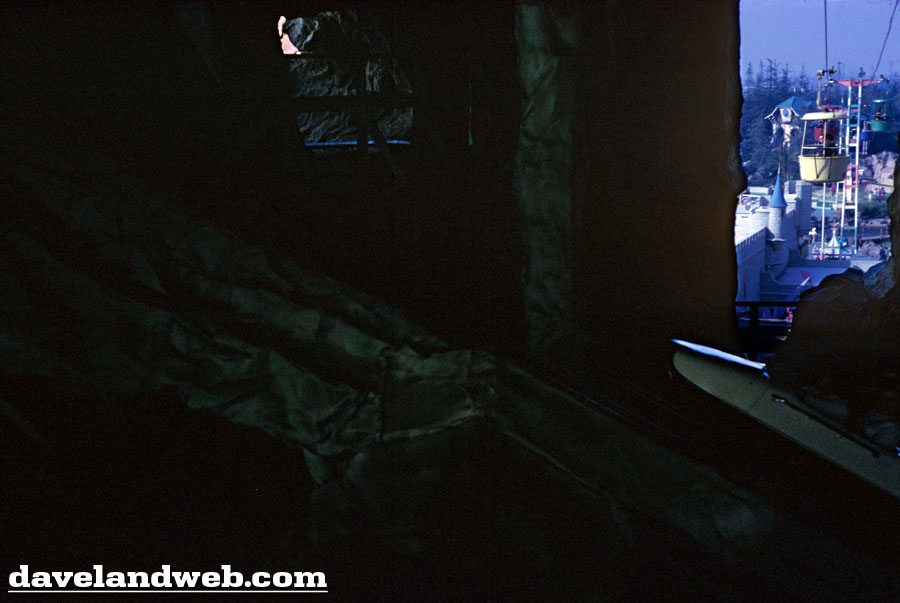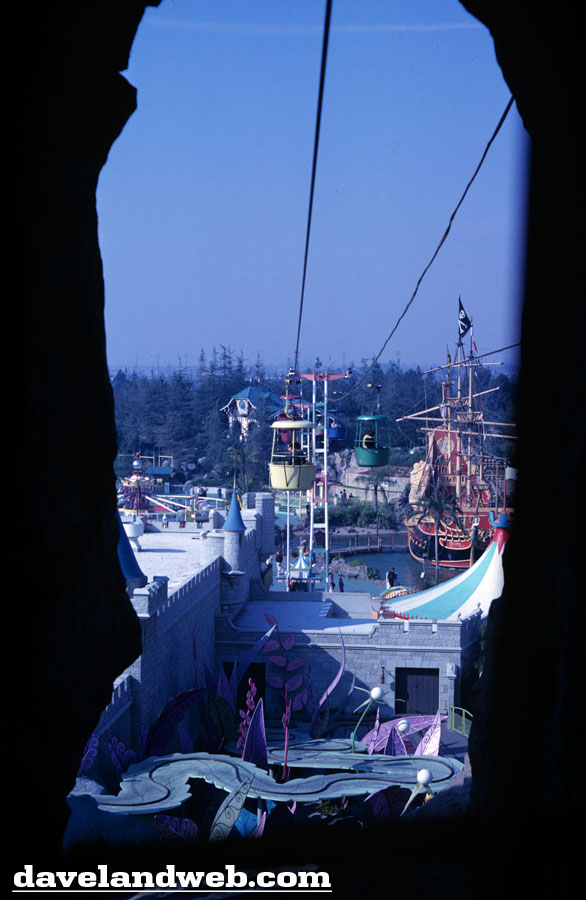 Emerging on the other side, we find ourselves in Fantasyland. What will we ride first once we land?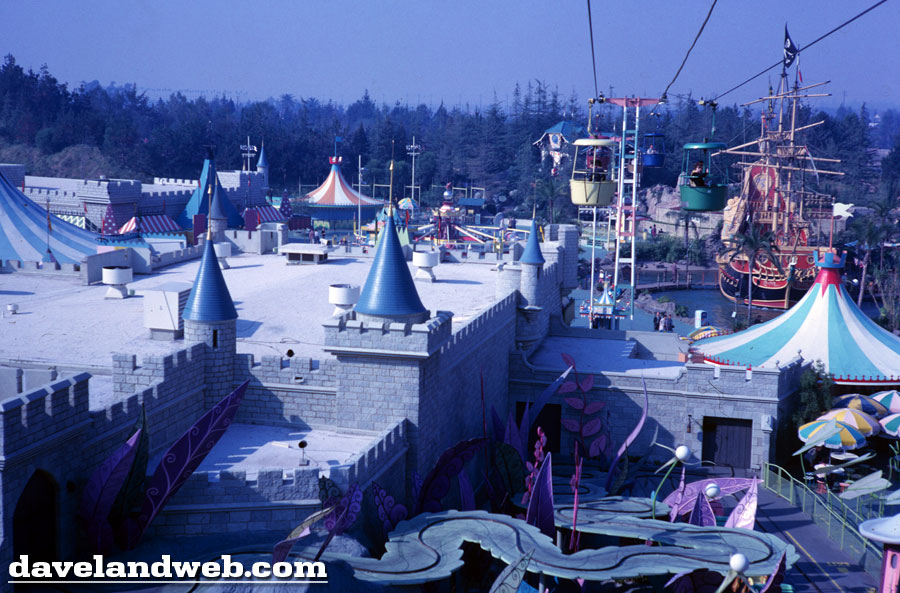 Hmmm....maybe we should have a Tuna Boat luncheon first!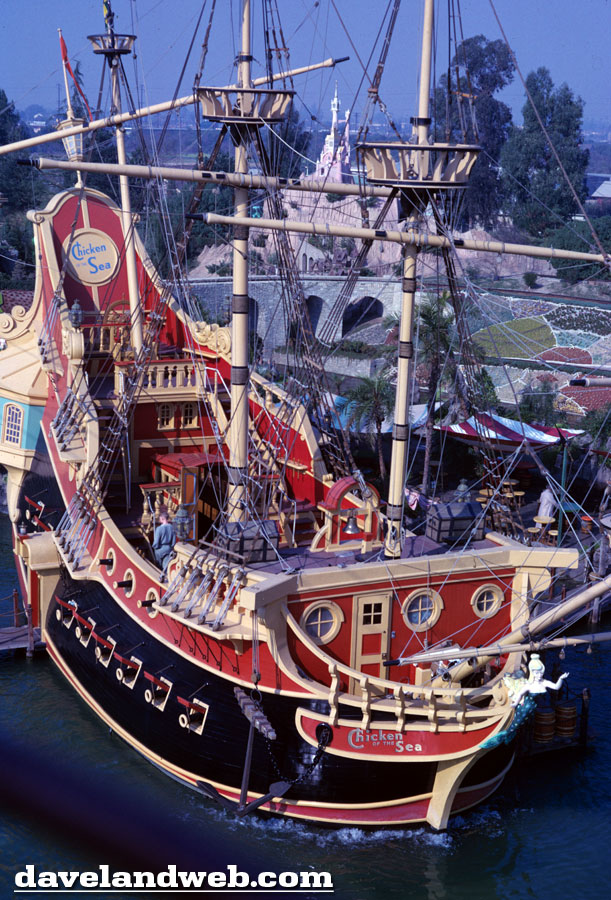 See more Disneyland photos at
my website
.