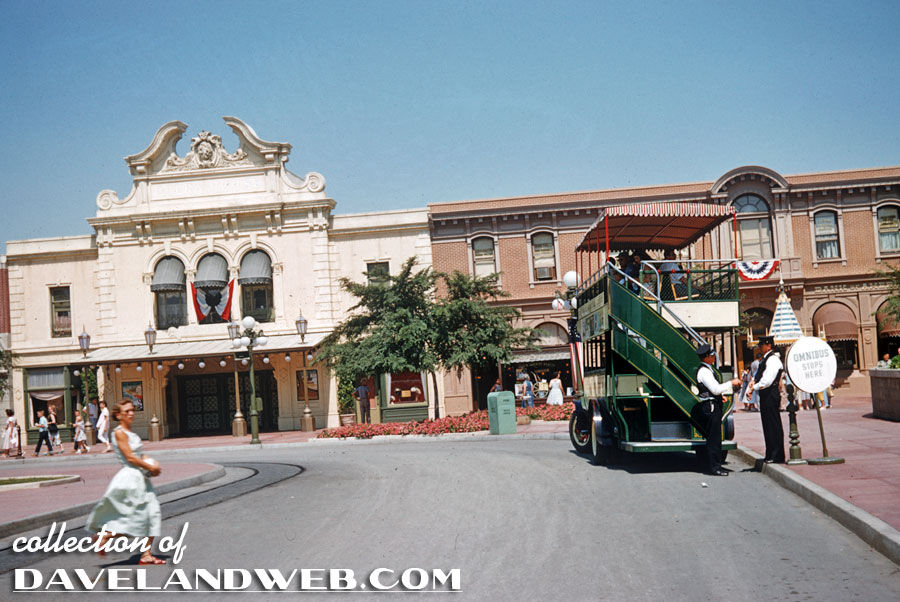 Picture this: Disneyland Town Square, July 1957. It's a typically sunny day in Anaheim, and you are ready to begin your journey to the Castle via the Main Street Omnibus. Wouldn't you love to have known what the two drivers were discussing? "You should have seen that little brat I just dropped off at the Castle…"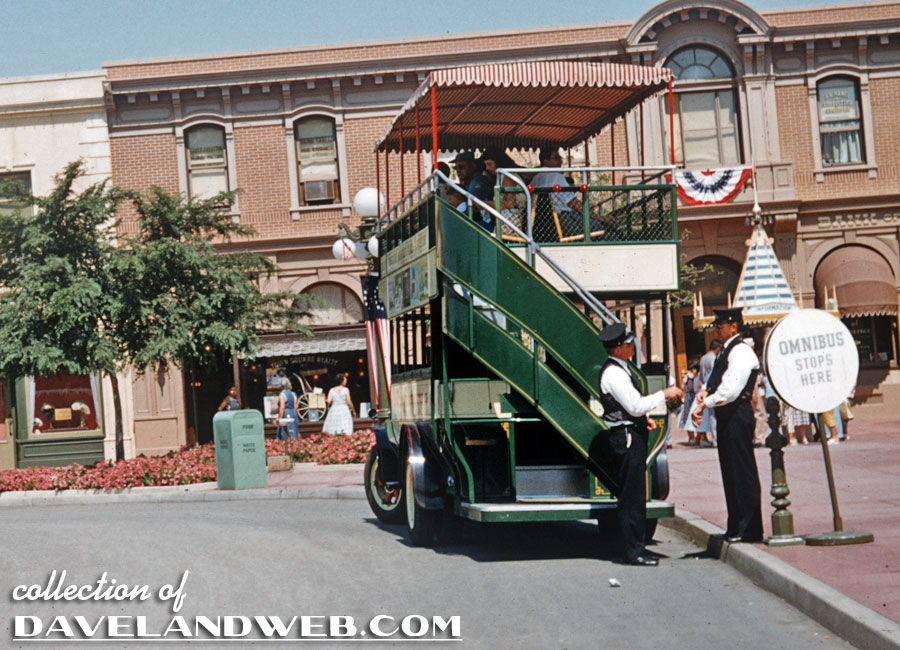 This was back in the day when Town Square Realty was between the Opera House and the Bank. Did they sell future timeshares in Star Wars Land?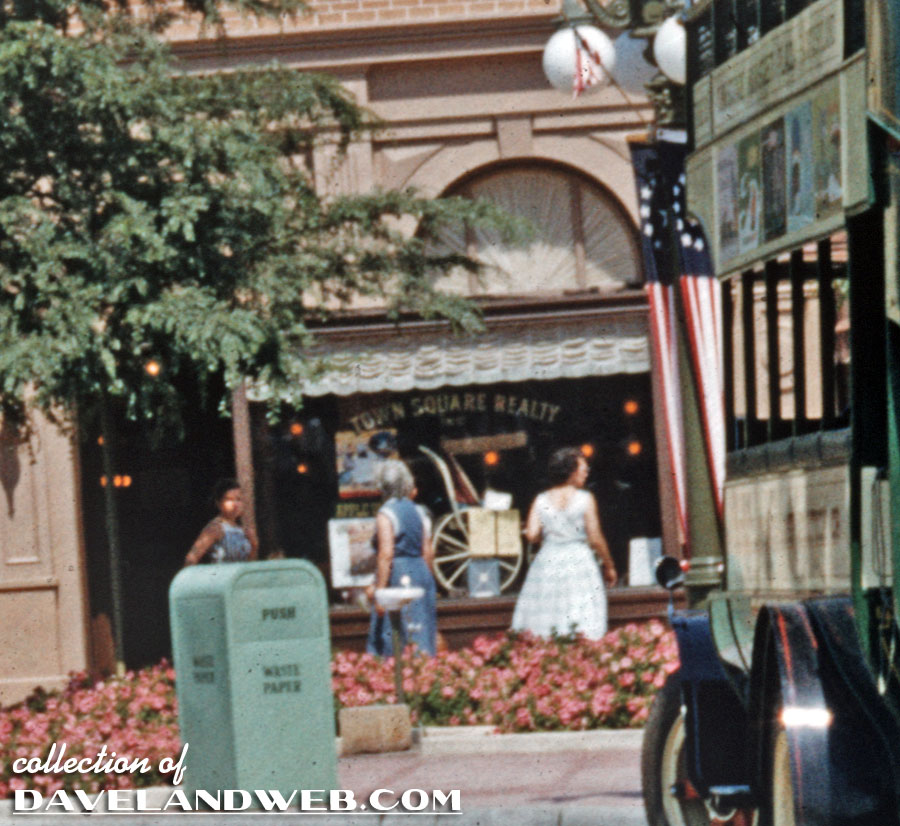 At first glance, this shot of the Omnibus from the same batch may not generate much attention for most, but it definitely caused me to gasp. Just a little bit.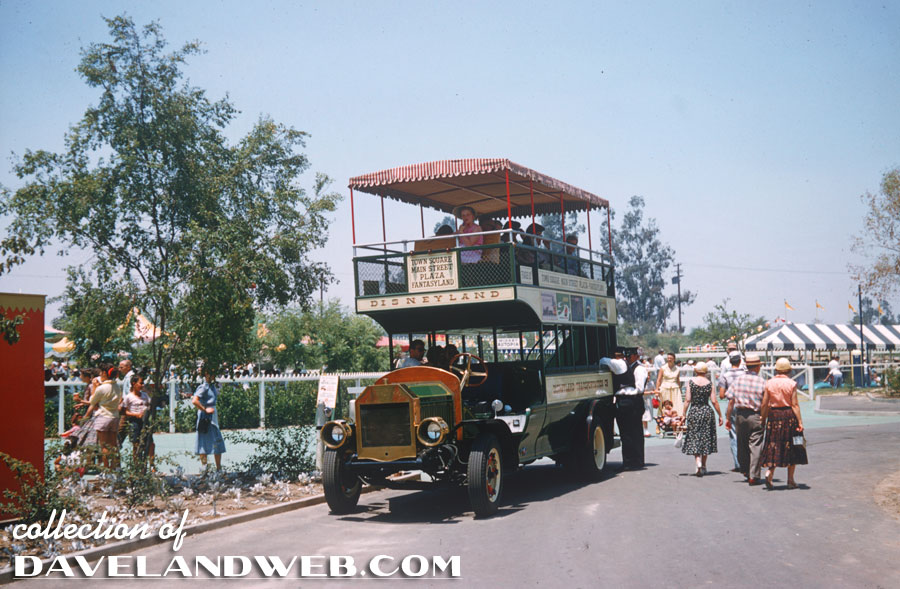 This was back in the day when the Omnibus route was just a little bit longer, and you could take it INTO Fantasyland, right around where the Matterhorn is now located. Note the Midget Autopia attraction in the background and the festive Fantasyland Train Depot.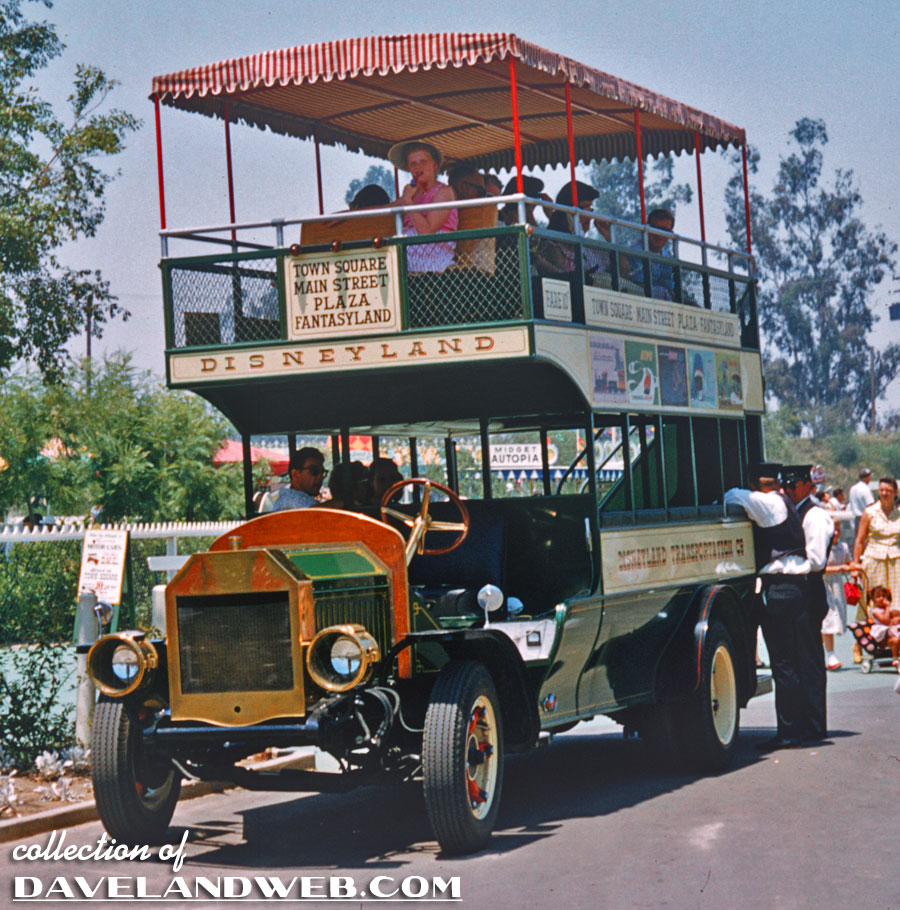 Just like the real world, Disneyland transportation had to cut back some of their stops and unfortunately, the Fantasyland stop had to go!
See more Disneyland Main Street, U.S.A. photos at my
main website.