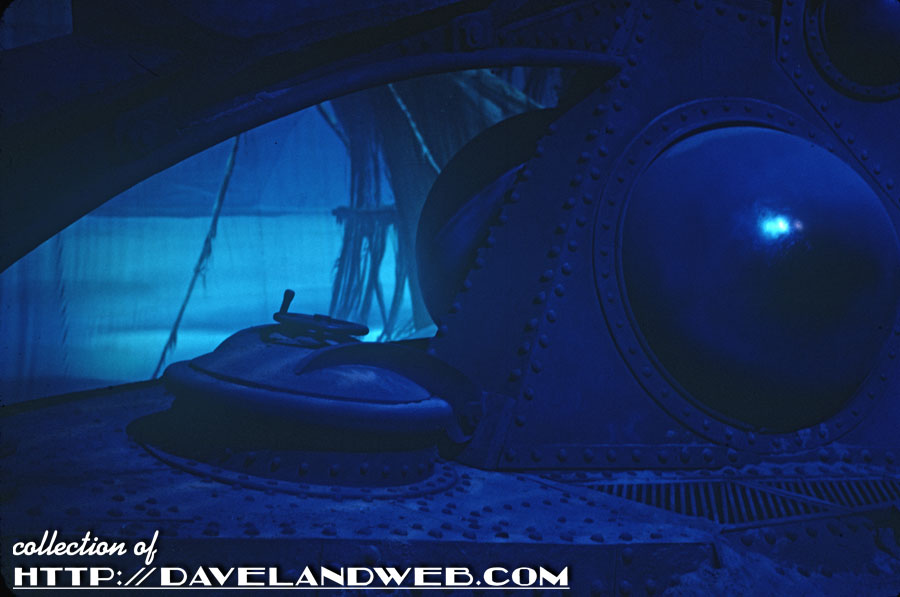 Finally...for all you vintage Disneyland Geeks you get some images that might stir you up this morning. Here are 3 shots from a batch marked "1956 Vacation" that show Tomorrowland. The first one I believe is a rare interior shot from the 20K Leagues Under the Sea Exhibit, which happened to be an excellent example of recycling by Walt. The 2nd one is from the Kaiser Aluminum exhibit (Thanks, Major!):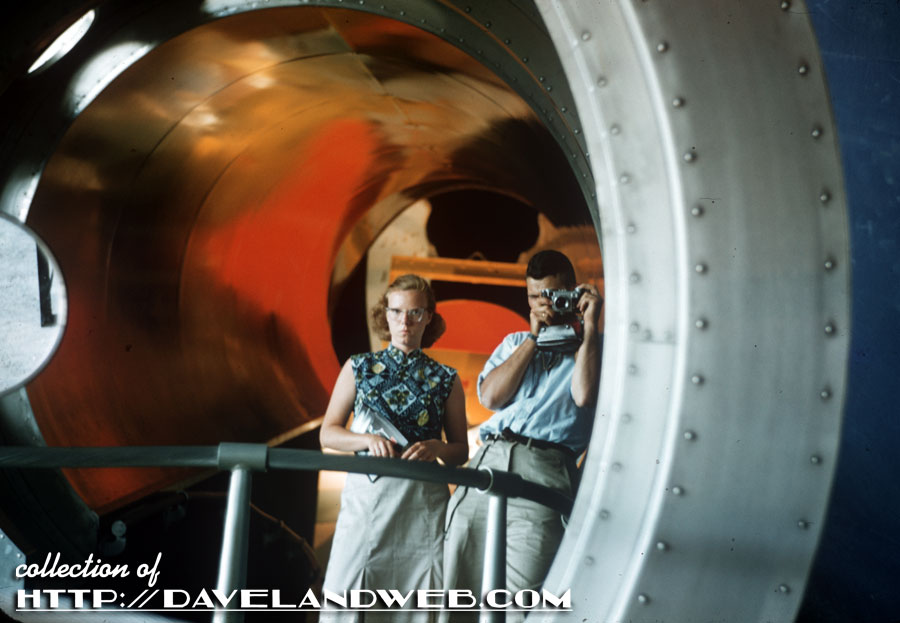 This dark image shows the Rocket to the Moon attraction interior. Ready for blast off?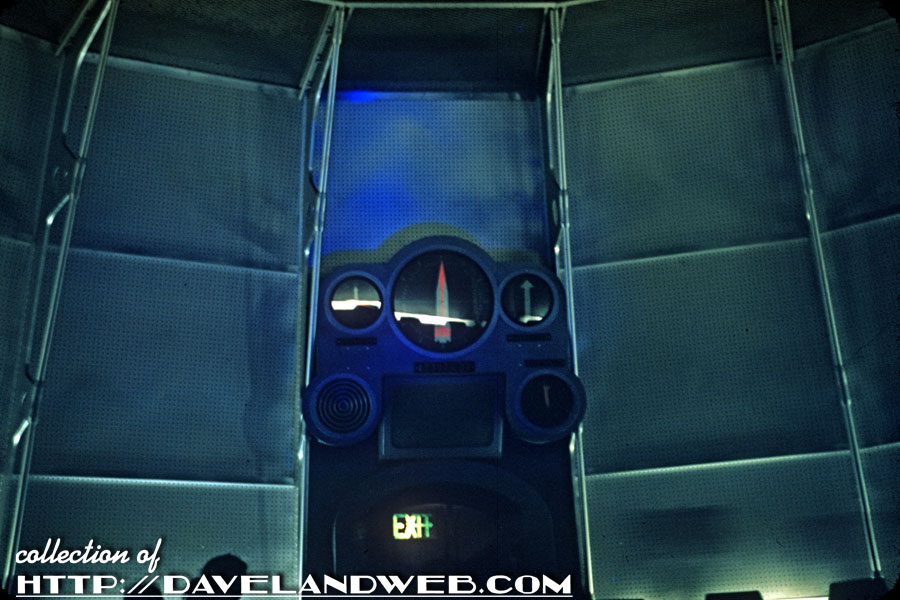 See more vintage and contemporary Disneyland photos at my
main website.