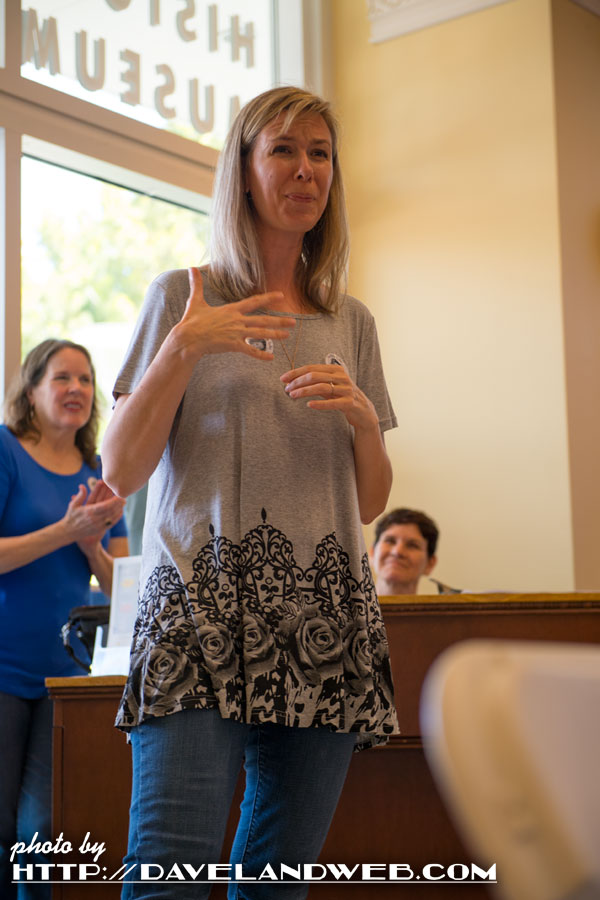 FINALLY! About a week later than I promised, but I'm still delivering the "Big Reveal" from the Shirley Palooza weekend that occurred last month in honor of what would have been Shirley Temple's 90th Birthday. At the Santa Monica History Museum guests were treated to a number of speakers, starting with Tonya Bervaldi, author, collector, wife, mom, and
the person who went through the stress of the loss of her priceless Shirley Temple movie costumes
. She told the audience of how she came to know of Shirley through her movies and saved up her babysitting money to buy the Danbury Mint "Little Princess" doll, dressed in royal regal garb that included a crown and scepter.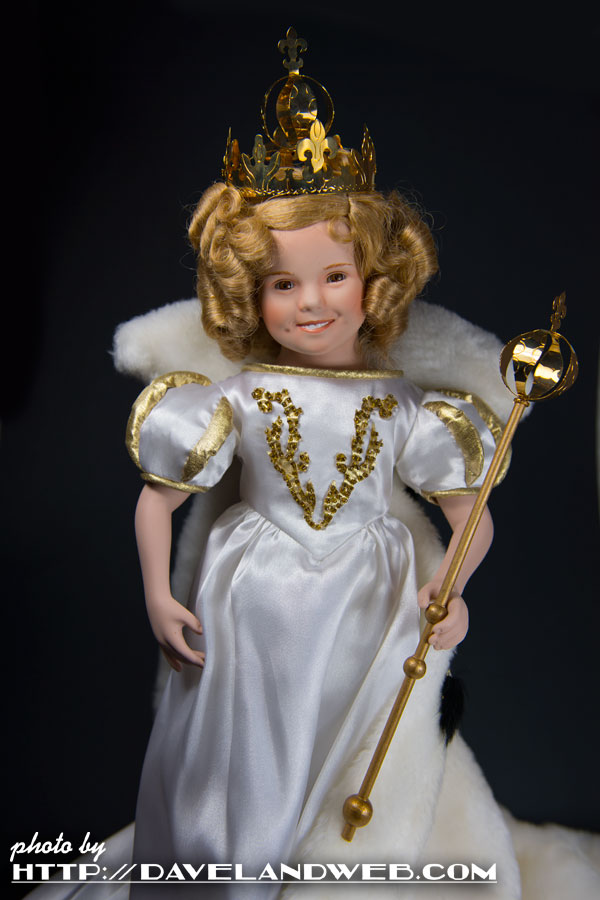 Twice Tonya wrote to Shirley, and twice she responded. Tonya was blown away by this; in the audience, Shirley's daughter Susan was not. "Of course she did," you could hear her say. That was the kind of person Shirley Temple Black was. Tonya told the audience how years later she attended the auction of Shirley's movie costumes with baby in tow and ended up walking away with a treasure trove of iconic outfits. The story of how those outfits were almost lost by UPS kept the audience enthralled. By the time Tonya was done, emotions were beginning to run high.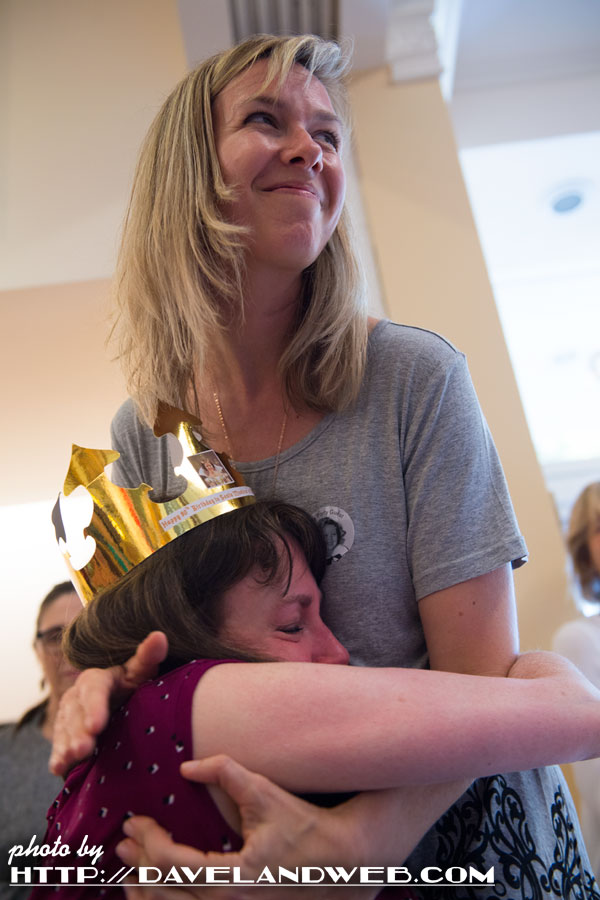 As if things needed to be kicked up a notch, Susan Falaschi (Shirley's daughter) took over the reigns and spoke of convergence. How all of us came to be in this place together to celebrate a legend's birthday is a tale in itself, but today's story was mainly about a reunion, aka The Big Reveal.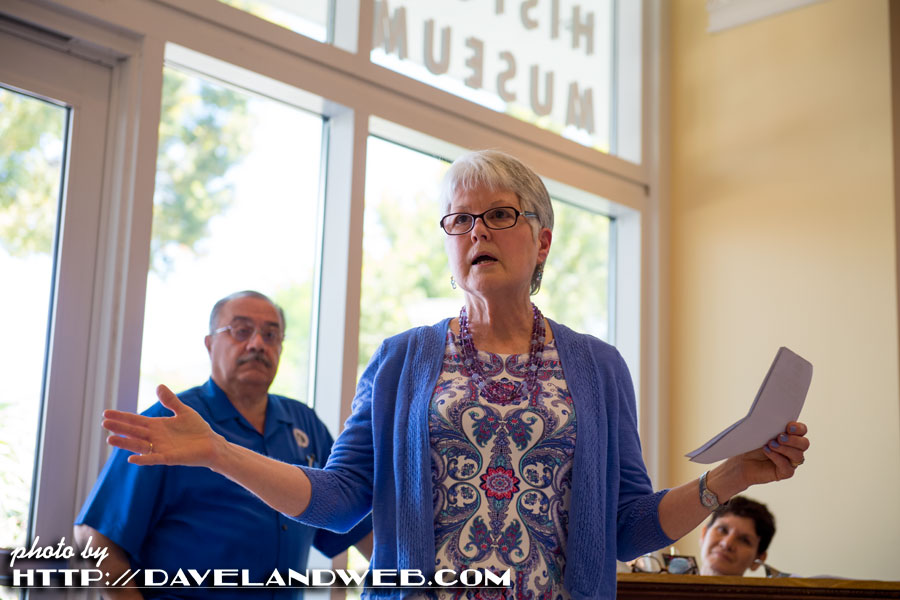 Susan blew a kiss to her mom who all knew was watching the proceedings and the audience just about lost it.
Shirley's son Charlie took over next and picked up where Tonya left off.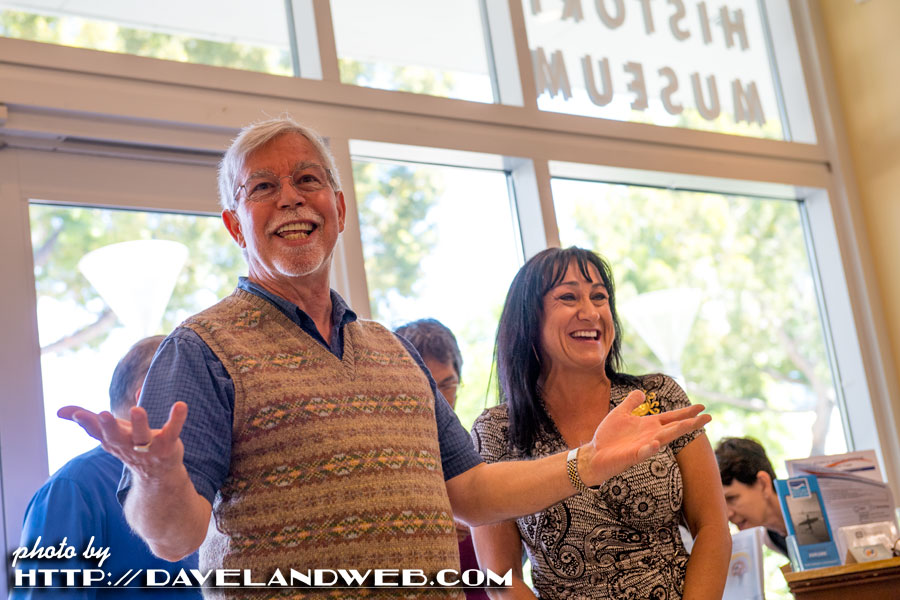 Joined by Tina Joseff, the daughter of famed Hollywood jeweler Eugene Joseff, he kept us on the edge of our seats as he entertained us with the drama of bidding on Shirley's "Little Princess" crown and scepter which were auctioned off by the Joseff family. Not together...but separately. After the crown was bid up to a crazy price, Charlie thought that perhaps the scepter would be an easier win. Not so!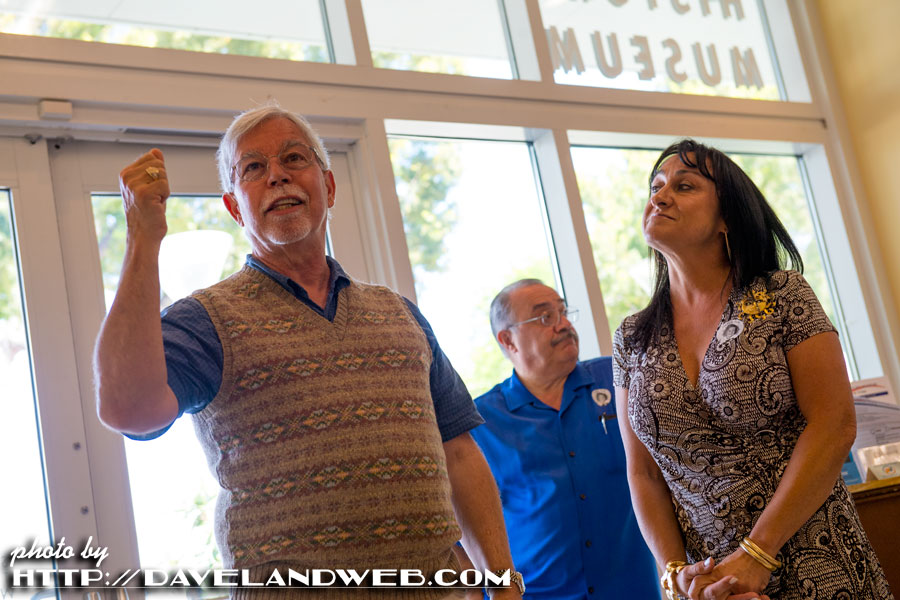 The loser of the crown did what Charlie referred to as "revenge bidding." Determined to reunite the two items, Charlie prevailed and quickly exited the auction afterwards so that his identity would not become public. Otherwise, how could we have had a big reveal?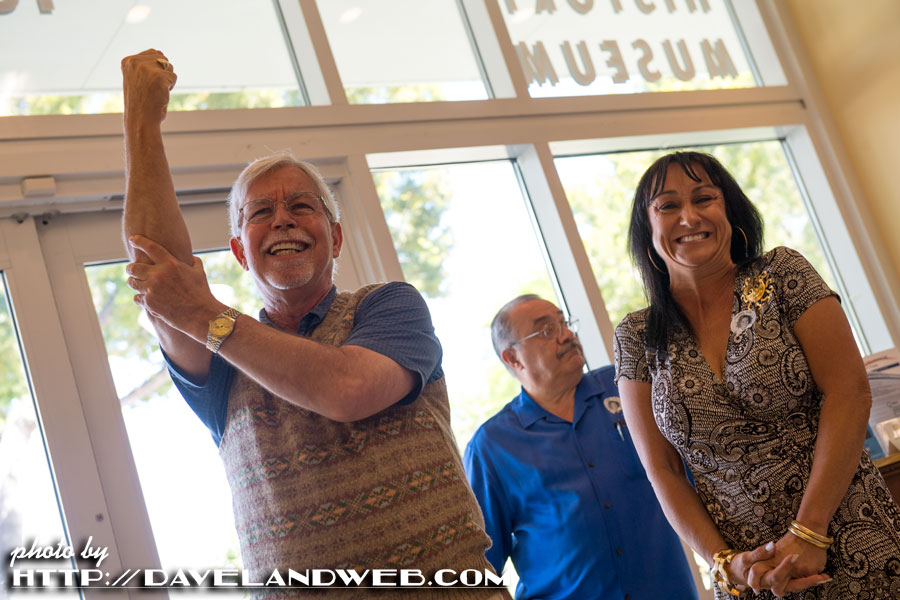 Tina brought a few tears as she told us how much she loved the crown and scepter, especially as they were her daughter's favorite pieces from the collection. As soon as she could balance them, Tina's daughter would parade around the house showing off her royal prizes. Before the auction there was one last wearing of the jewels. Could somebody please turn off the tears?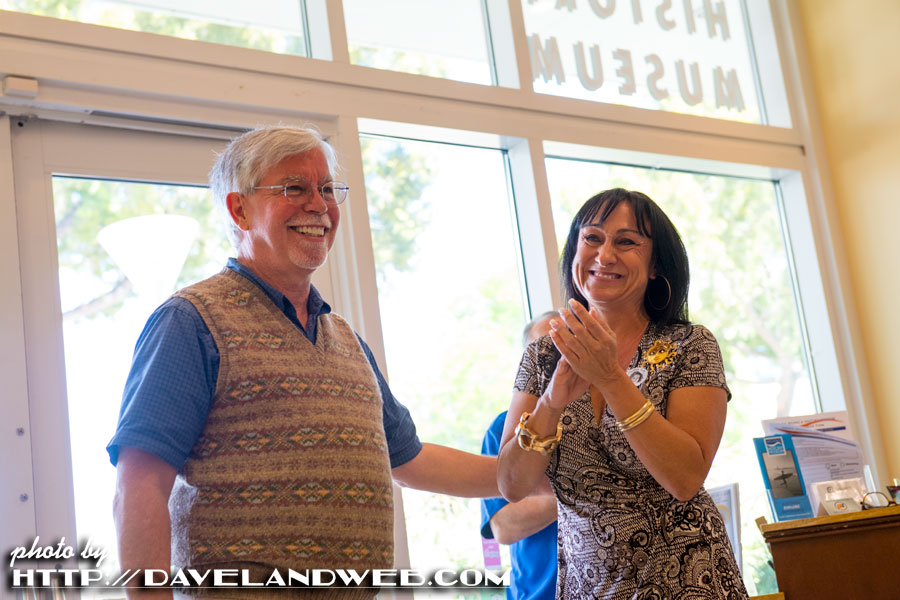 With a salute from the Colonel (aka Melissa), all of us went to the display room to see what we had already guessed was going to be on display.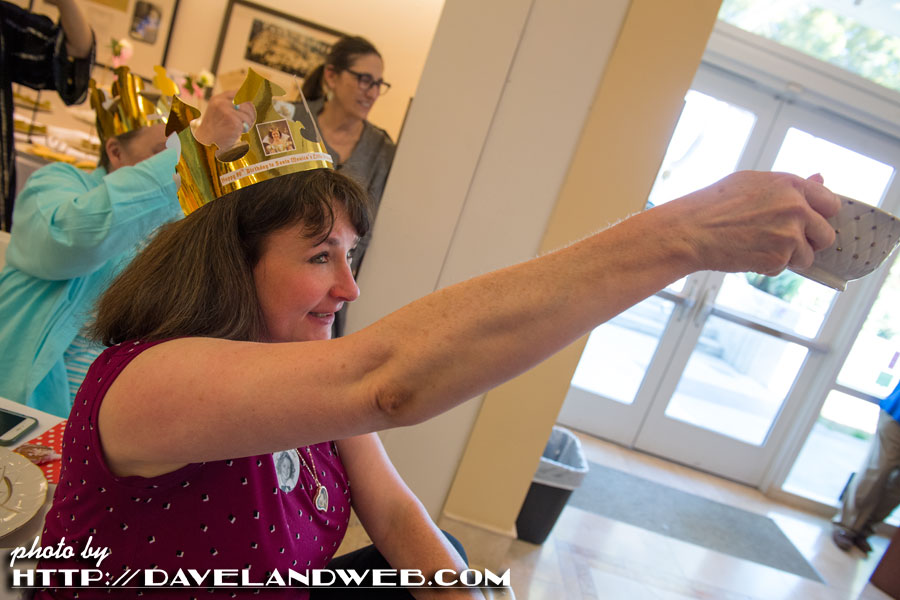 There they were, reunited for the first time in almost 80 years: Shirley Temple's costume and jewels from the dream sequence of "The Little Princess." Look at that train of faux ermine!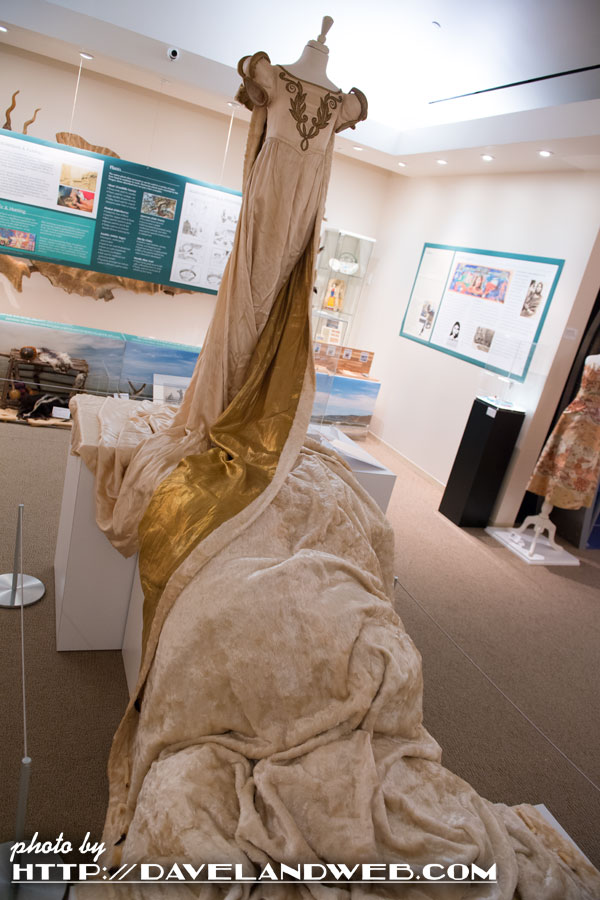 Yes Melissa...I got some detail shots.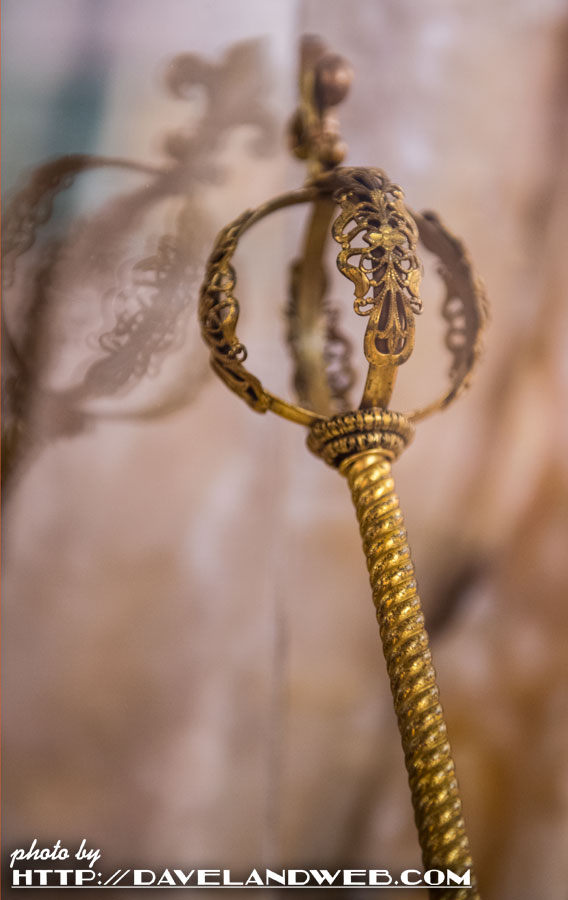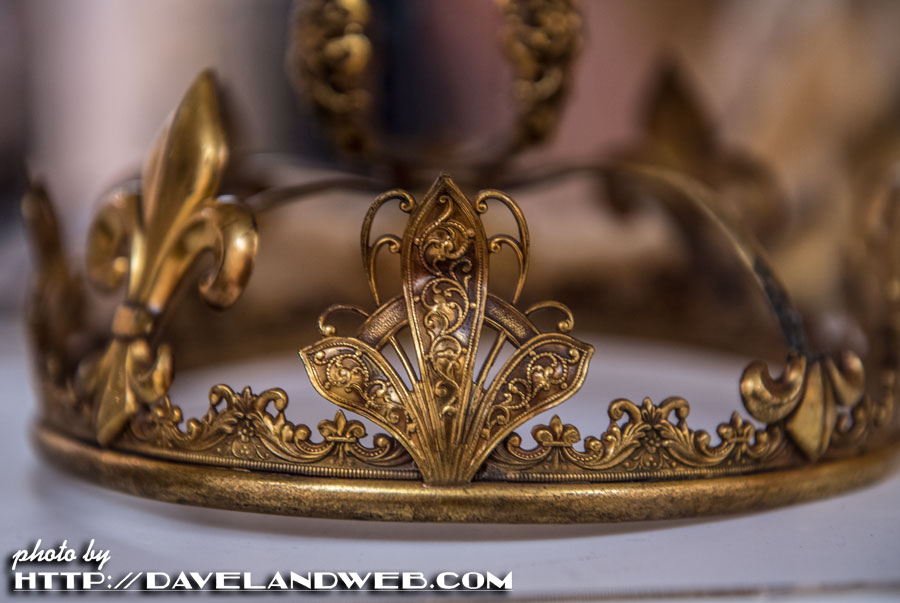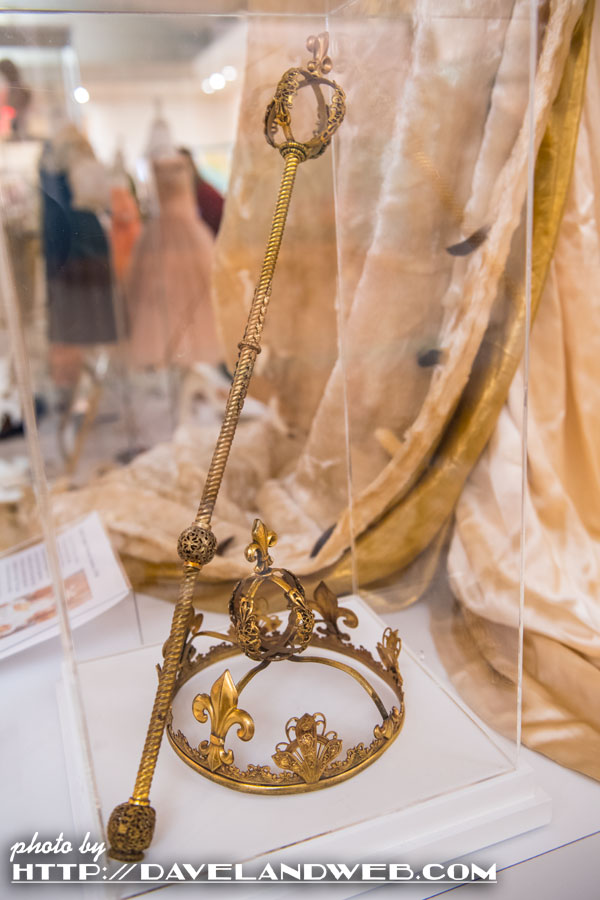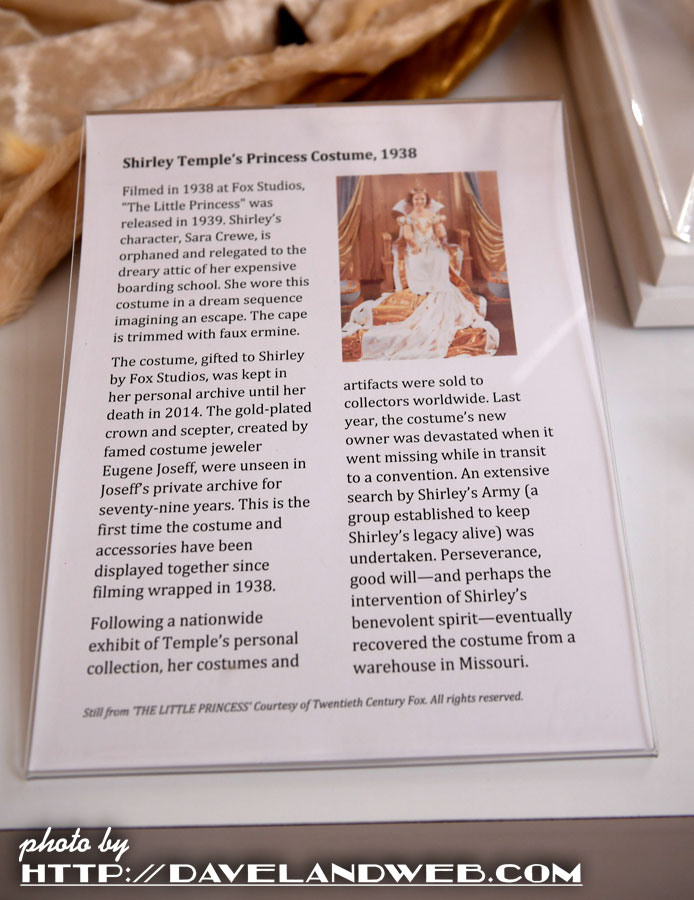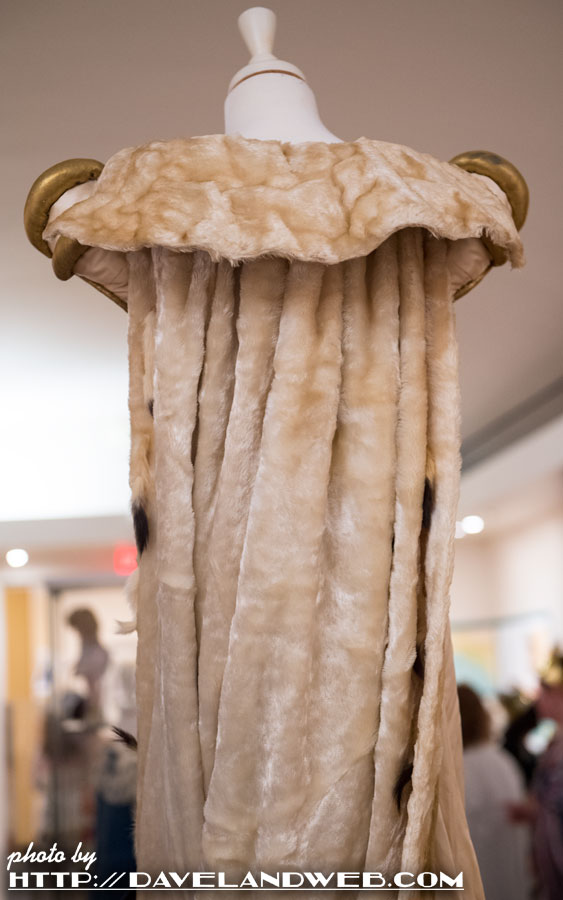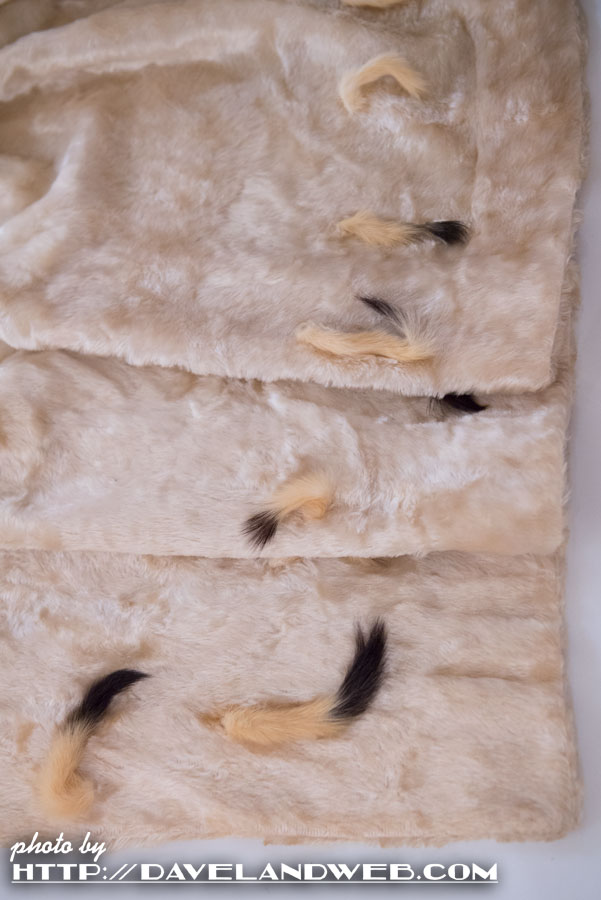 Here Tonya and her family stand by the goods!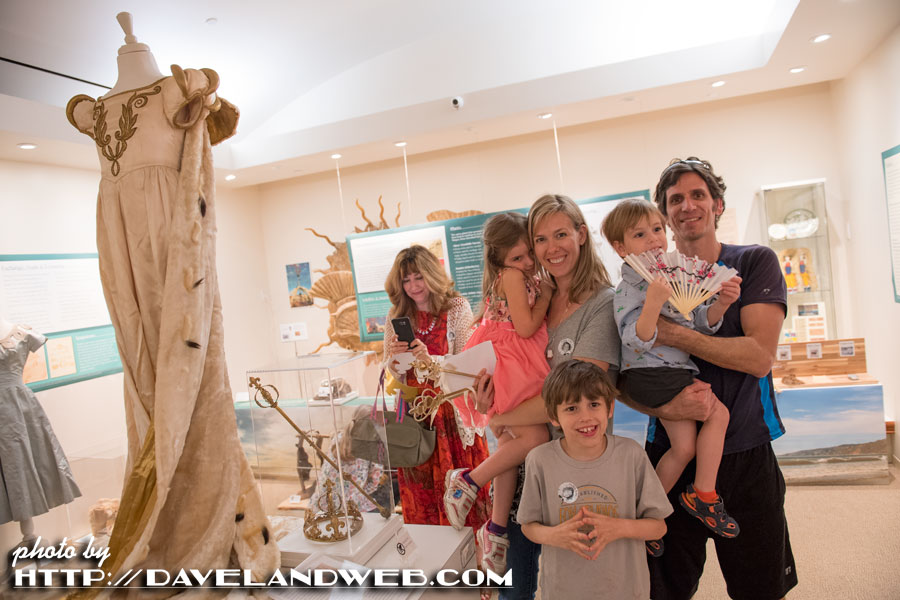 A smiling shot of Shirley's Army, who played a crucial part in getting Tonya's costumes back safe and sound from the UPS debacle.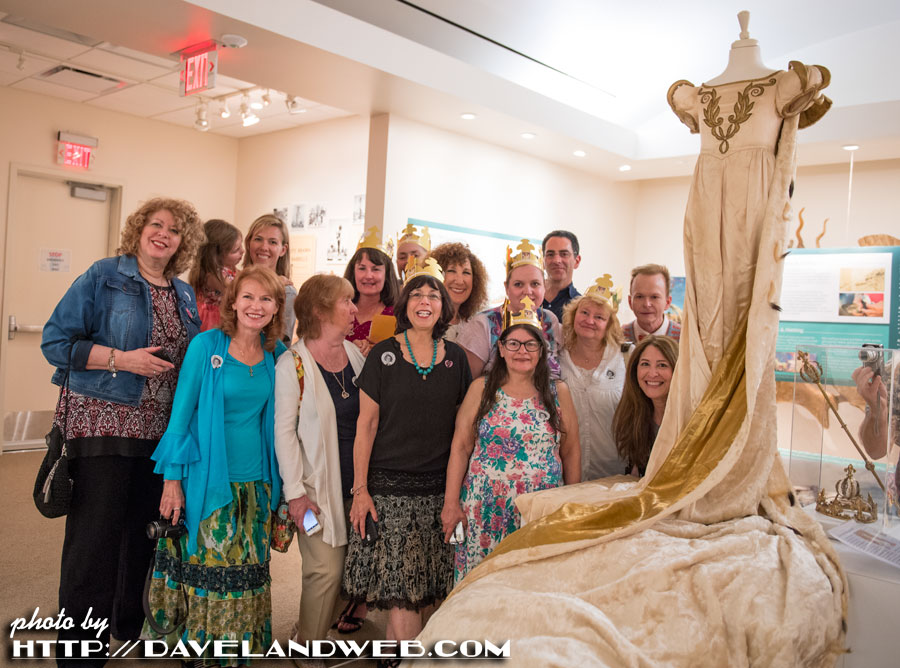 Once the Academy Museum of Motion Pictures in Los Angeles is finished (currently set for 2019), the costume, crown, and scepter will be on permanent display there. And if you think this is the last part of the Shirley Palooza weekend, you are greatly mistaken!
See more Santa Monica History Museum photos at my
main website..
Follow my Daveland updates on
Twitter
and view my most recent photos on
Flickr
&
Instagram
.