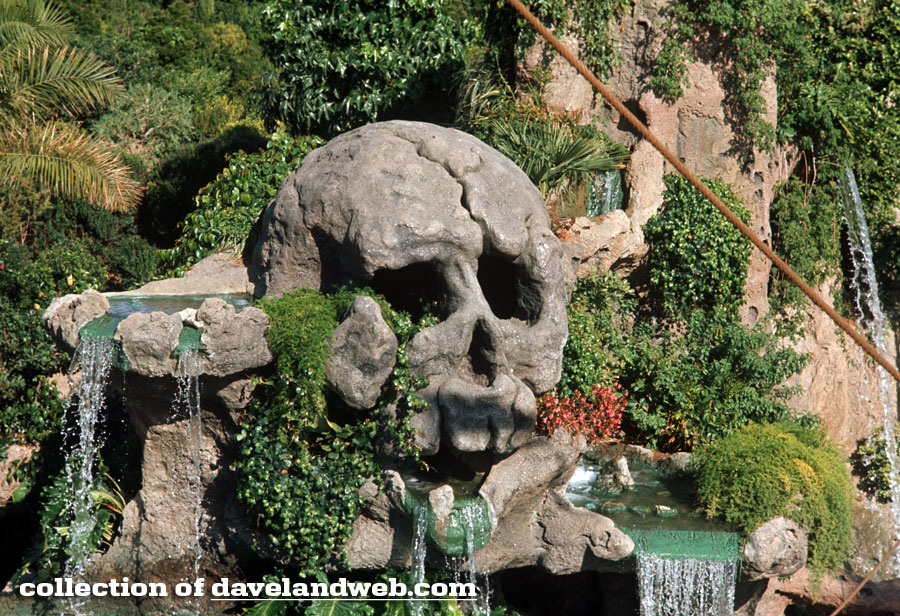 I have become pretty jaded about many vintage Disneyland shots. It has to be a really cool one to get my attention any more. This November 1964 image reached out and grabbed me by the throat. This is definitely the best closeup Skull Rock Cove shot I have in my collection. I don't believe it was shot from the Skyway, but rather from the Pirate Ship itself.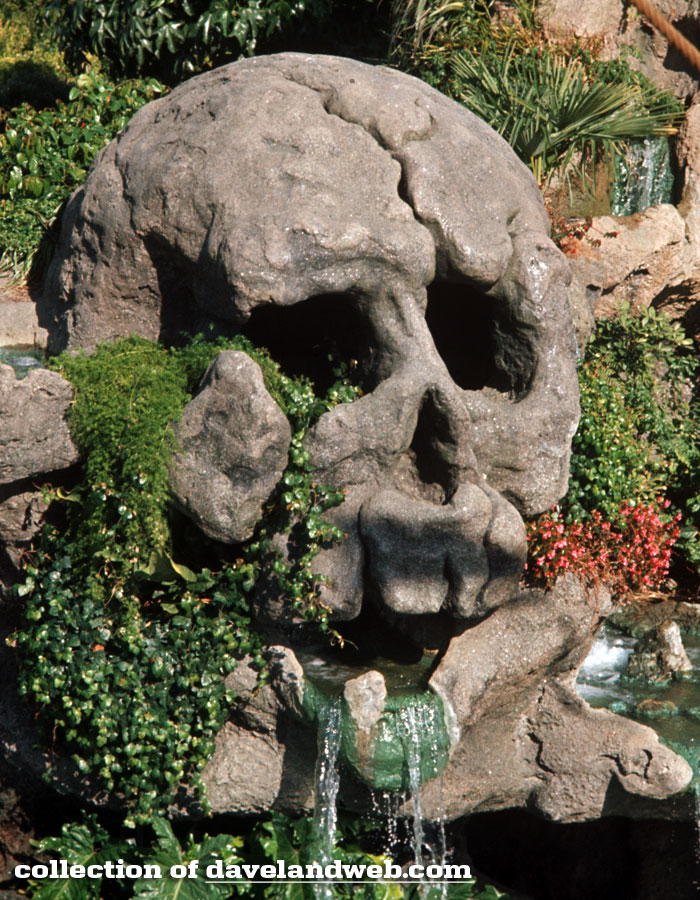 This little area behind the Chicken of the Sea Pirate Ship Restaurant in Fantasyland was like an undiscovered treasure. Tucked away between the Ship and Casey Junior, it not only provided eats it also provided a well-themed getaway.
Here's a previously posted shot from March 1965 giving a better overall view of the area.
More Skull Rock Cove photos at my
main website.