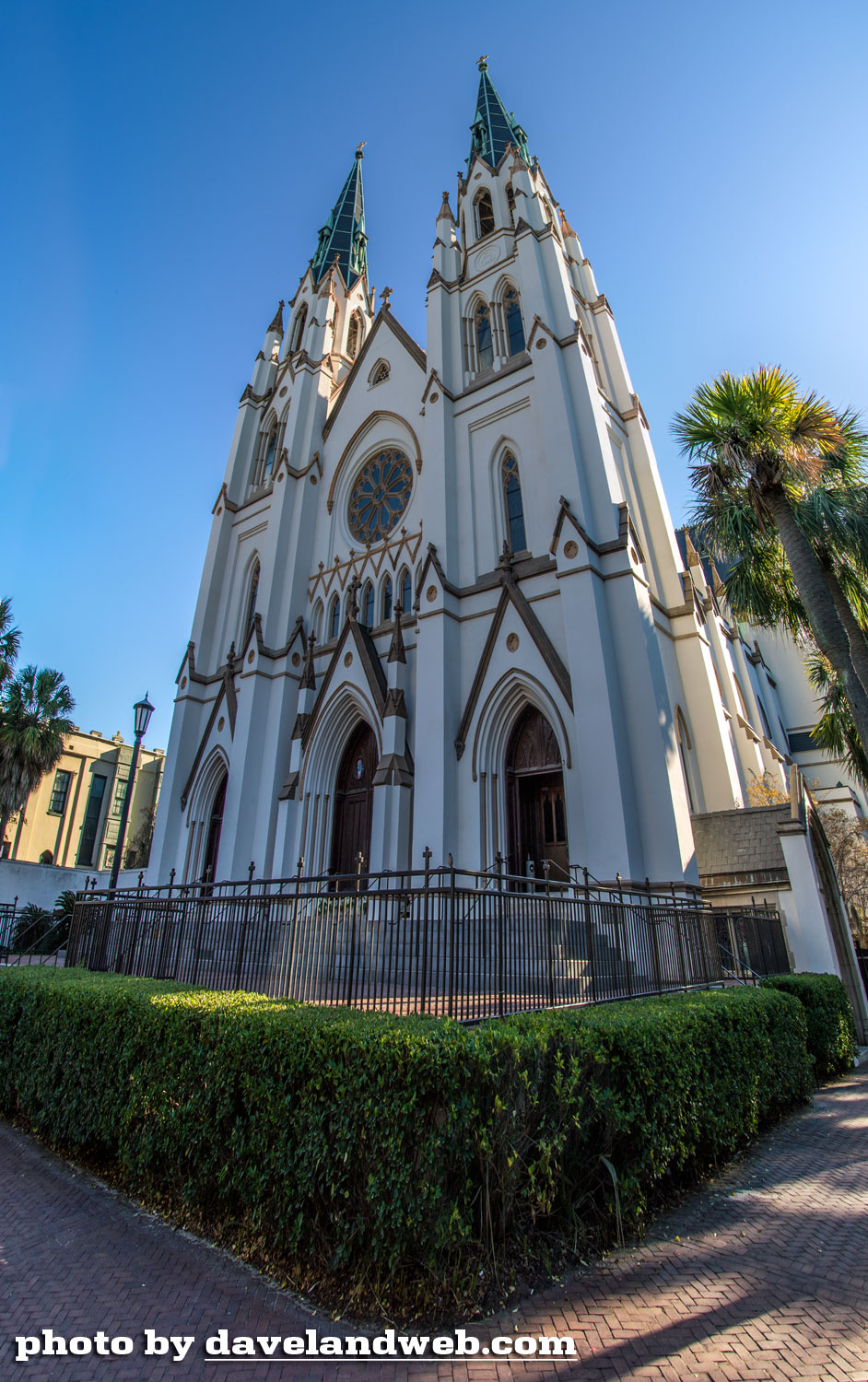 Lafayette Square in Savannah is my favorite of the 22 squares that define this historic southern city. Towering over the entrance to it is St. John's Cathedral, a French Gothic structure that began construction in 1873. Here is a view of the Cathedral from June 1940; hard to miss!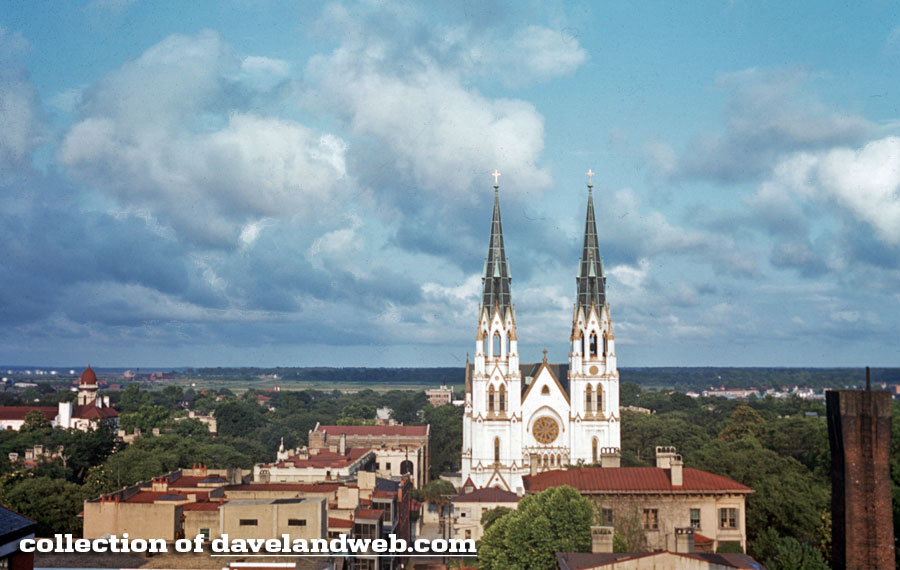 Another 1940s exterior shot:
Great to look at the little groups of people and wonder what was going on in their lives when this photo was taken.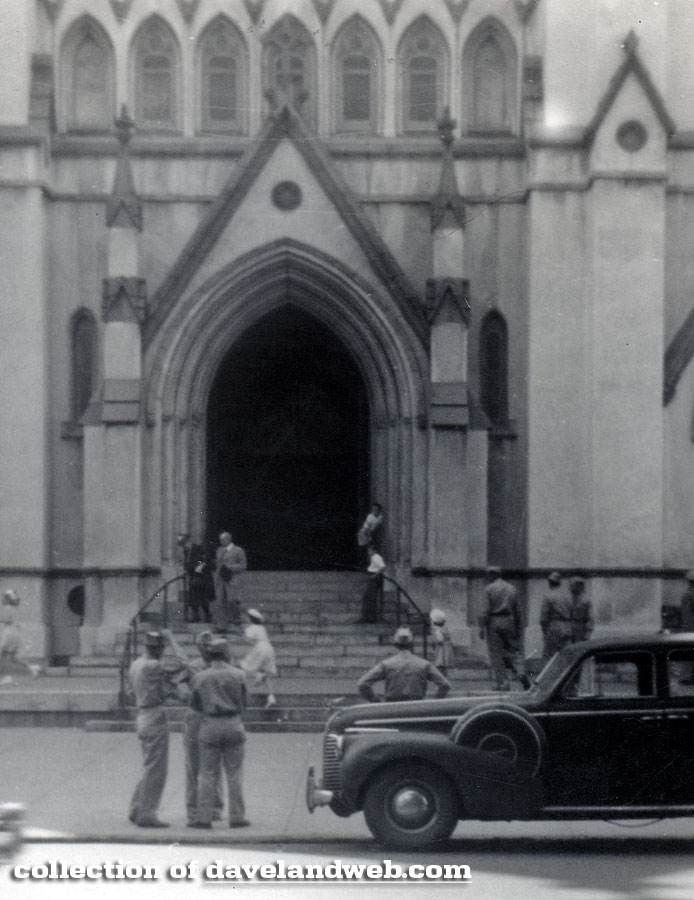 A vintage view of the interior: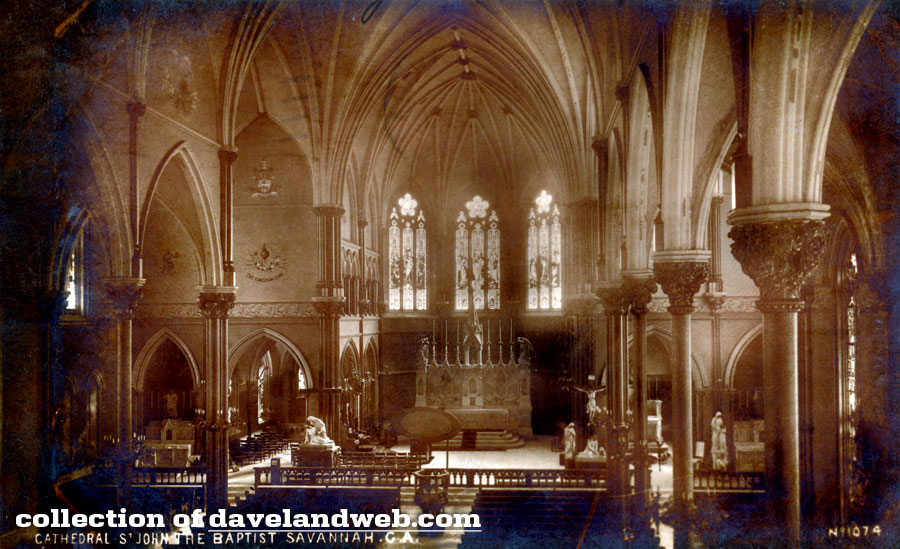 Gutted by fire in 1898, the plucky little Cathedral that could was completely rebuilt and is still impressive both inside and outside today.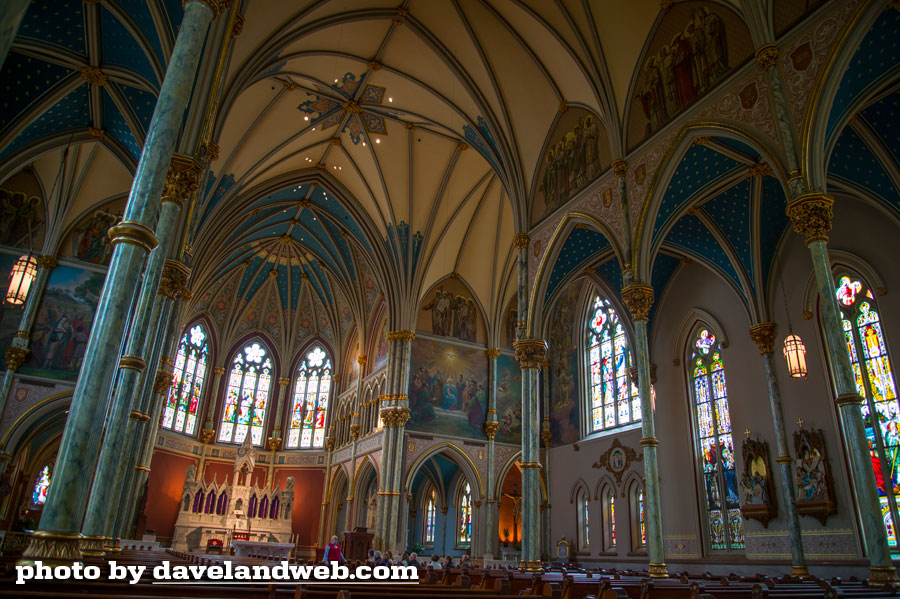 This statue on the interior seemed so expressive; I had never noticed it on my previous visits.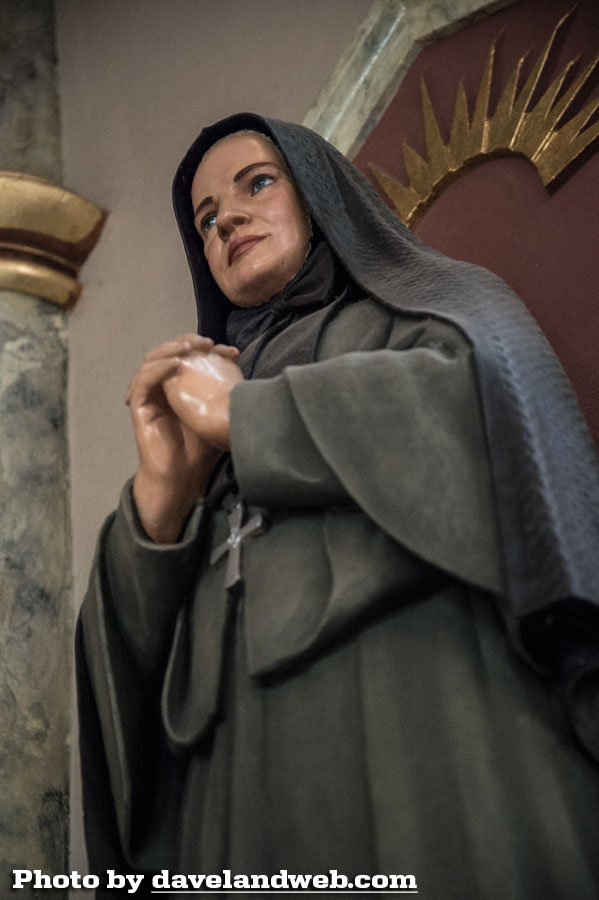 More St. John's at my
main website.