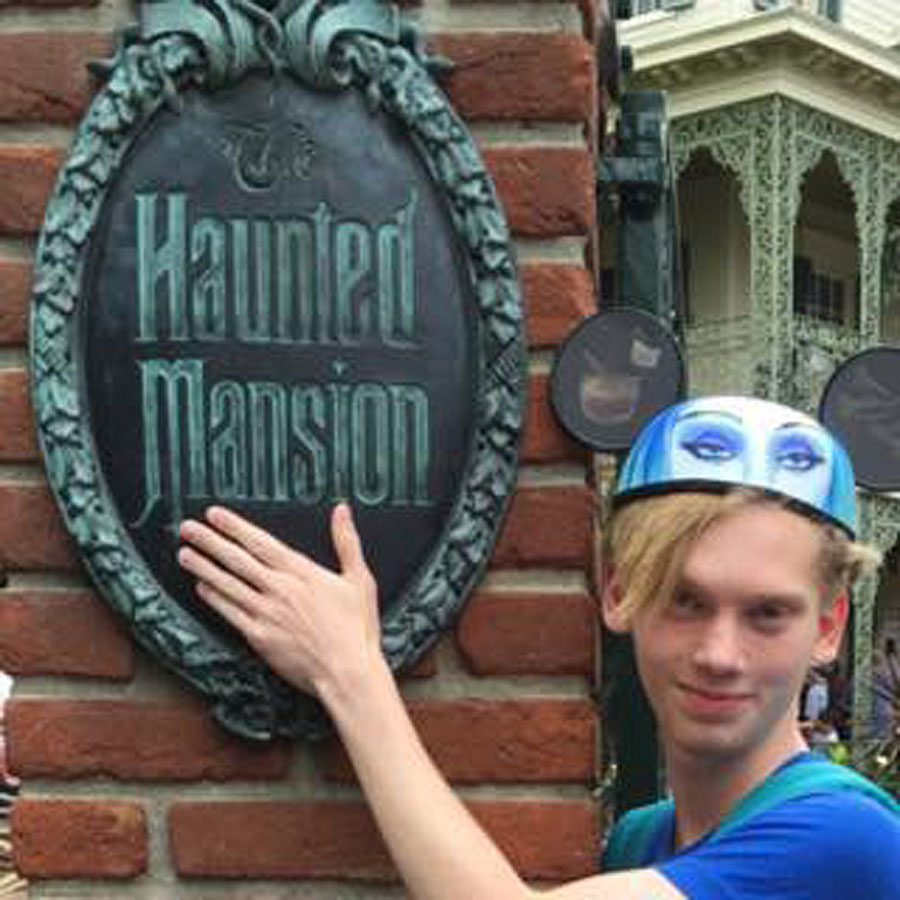 When the Hatbox Ghost was unveiled on May 9, 2015, I had the pleasure of meeting the Haunted Mansion's biggest fan, Carter, who (not surprisingly) was also standing in line awaiting the debut of "Hattie." He very kindly agreed to answer a number of questions I sent to him about his love for one of Disneyland's most popular attractions.
When did you first ride the Haunted Mansion?
I believe I was around five years old when my parents first felt I was fit to handle it. As preparation, they had shown me the Grim Grinning Ghosts sing-along video with the dancing trees, and I loved it.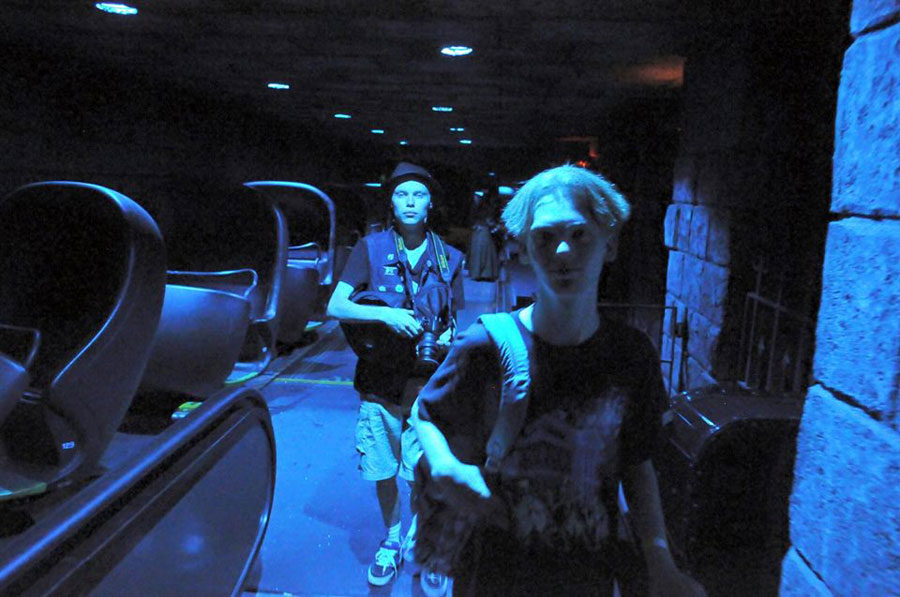 Photo credit: instagram.com/Roby_999_
Were your parents fans of the HM?
They have always enjoyed the attraction, but never to the extent that I ended up obsessing over it.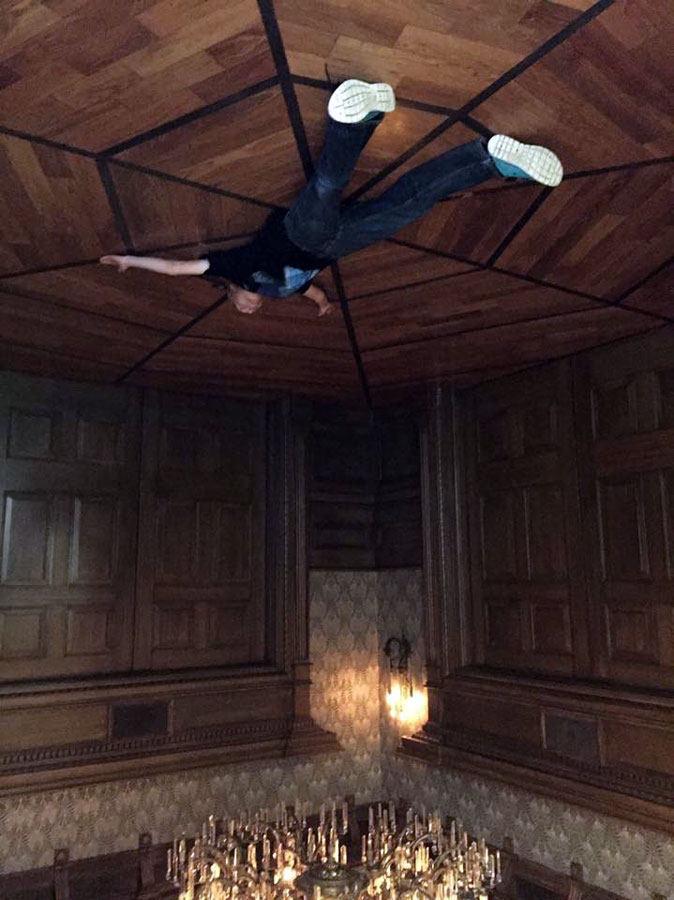 How many different Mansions have you been to?
I have been to California's and Florida's Haunted Mansion. I prefer California's, probably because I'm used to it. It's my Alma Mansion.
What is your favorite scene?
The ballroom scene is certainly where I feel that the brilliance of the of the ride's effects materializes the strongest. Using Pepper's Ghost Effect at that scale and level of precision created such a convincing way to fake ghostly apparitions. It's so convincing, in fact, that many, many riders falsely assume that Disney is using futuristic, holographic technology.
What is your least favorite scene?
I had to choose between the attic and the seance circle, and I went with the more-popular opinion: the attic. The attic does not contain one effect that I find convincing or impressive. First of all, the wedding portraits with the disappearing heads almost never seem to be working properly. Even when they are, although the effect is a lot more complex, I doubt that the average rider could tell them apart from those store-bought, lenticular changing portraits. The shadowy piano player usually works fine, but I just find it unimpressive. Constance Hatchaway simply looks like a flat image on a mannequin, which is basically what she is, although I like her storyline. By the way, I don't count the new Hatbox Ghost's outdoor balcony as being part of the attic, and I have no complaints about him.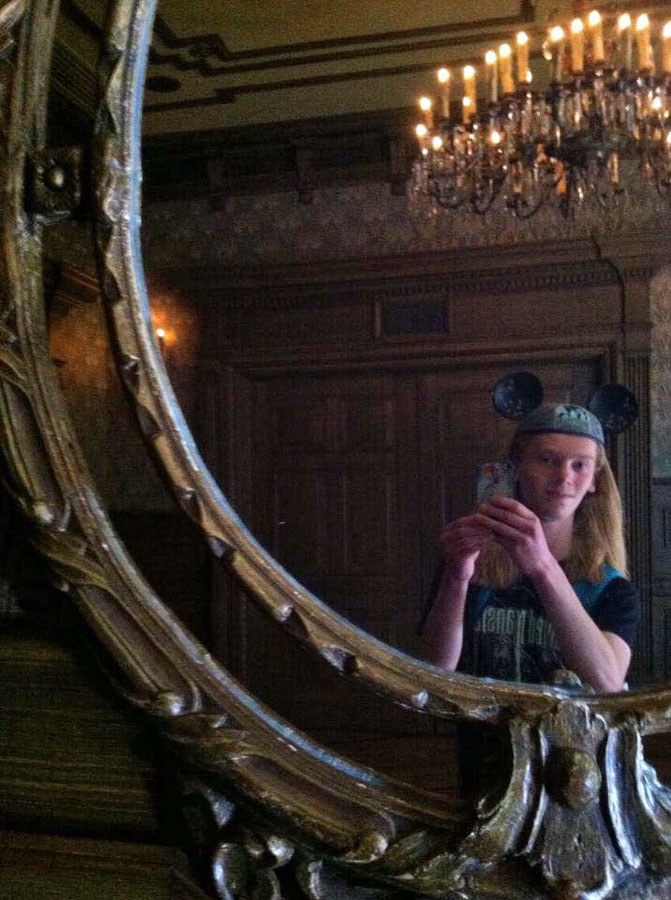 What would YOU like to add to the mansion if it were up to you?
This is actually something I think about a lot. I hope to be a Disney Imagineer in the future, and I'm always fantasizing about being in charge of a far-in-the-future Mansion refurbishment. If I were to only add one thing, though, it would be the floating Doombuggy. With trackless ride technology rapidly improving, in twenty or so years, I have hope that I'll be able to help develop a trackless, magnetic omnimover system for Haunted Mansion that would allow each individual Doombuggy to float on its own at various points in the ride.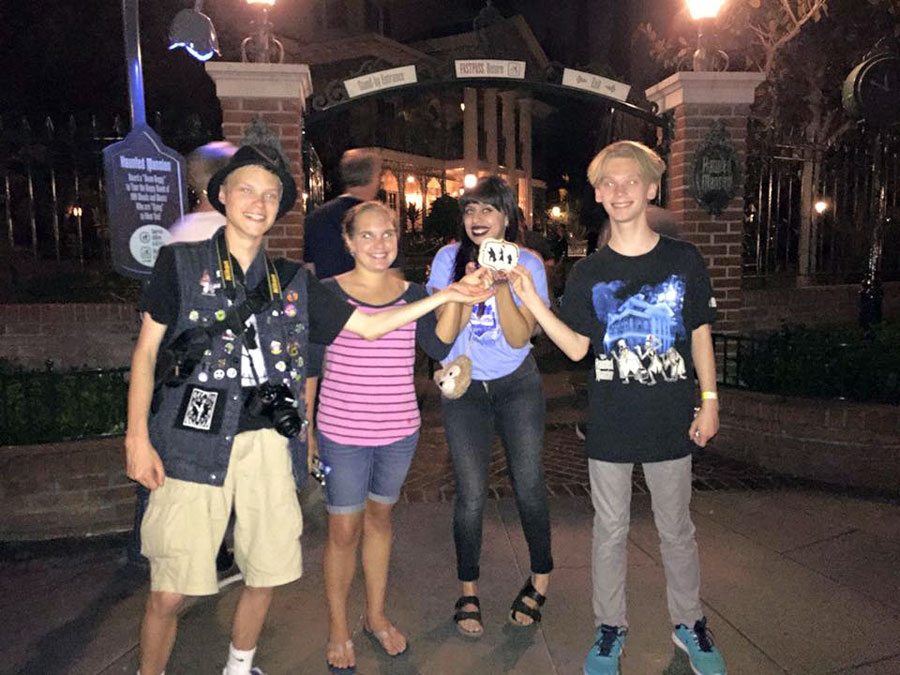 Do you collect Mansion memorabilia? If so, what is your favorite piece?
I have plenty of Mansion collectibles, but I don't actively collect them. I'd have to say that my most treasured piece is not something you can buy. On my tenth birthday, I was evacuated on Haunted Mansion and got to walk through half of the ride. The re-entry pass they gave me as reconciliation for the technical difficulties is something I now hold dear to my heart.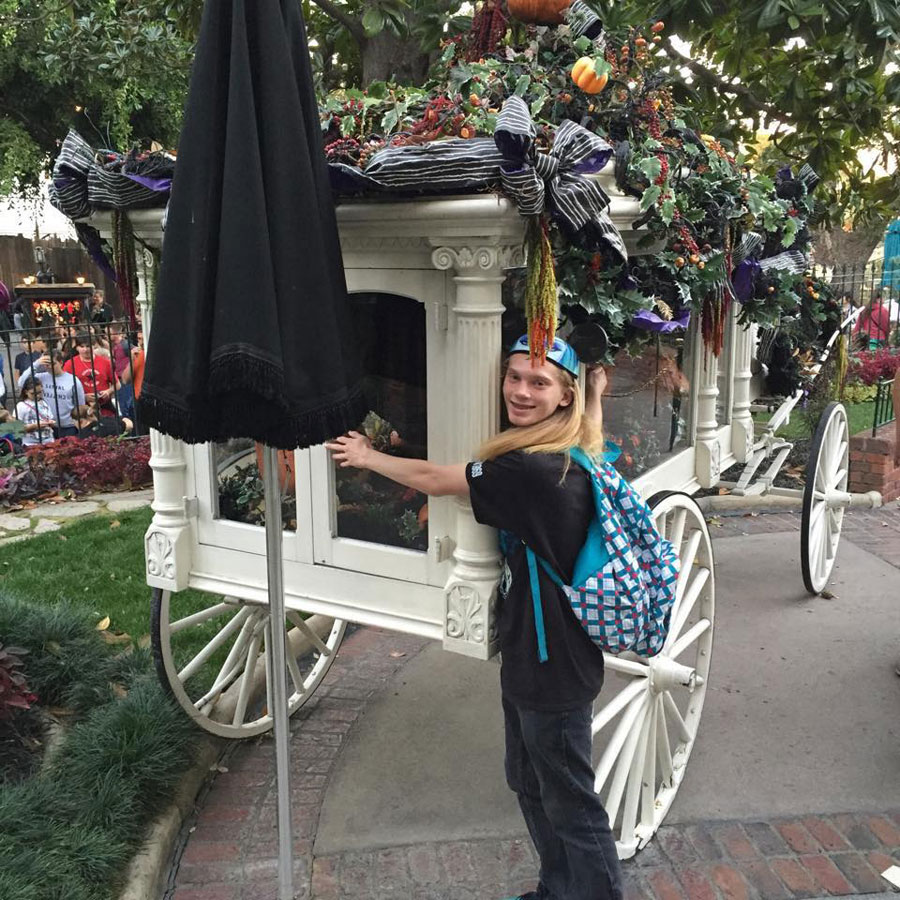 Which Mansion is your favorite? Regular or Jack Skellington version and why?
Haunted Mansion Holiday, which I call "Jacked-Up" Mansion (JUM), is very enjoyable to me when it's in-season. Of course, JUM is just a clever reinterpretation of classic Haunted Mansion that shows what it would be like if Jack Skellington decorated it for Christmas. You just can't beat regular Haunted Mansion. In the end, though, I like them both.
When the Mansion is closed, what's your next favorite attraction to ride?
Pirates of the Caribbean, of course. Mansion and Pirates are the two attractions that make me feel the greatest sense of Disneyland history. They're both old classics that still manage to amaze new audiences.
What is your most cherished Haunted Mansion experience?
I would have to say my favorite experience at Haunted Mansion was when I met my goal on Disneyland's 59th anniversary. My goal was to ride my favorite ride 59 times that day, and I did. The best part was that I made some great friends there that day: Laura, Kassy, and Serena. Laura and Kassy came back to visit me at the end of the night to see me reach my goal, and Serena later helped me start my Mansion Mayhem show. Although I had a great time riding it 71 times in a row this May, I didn't get the same sense of accomplishment, since I didn't reach my goal of 100 rides.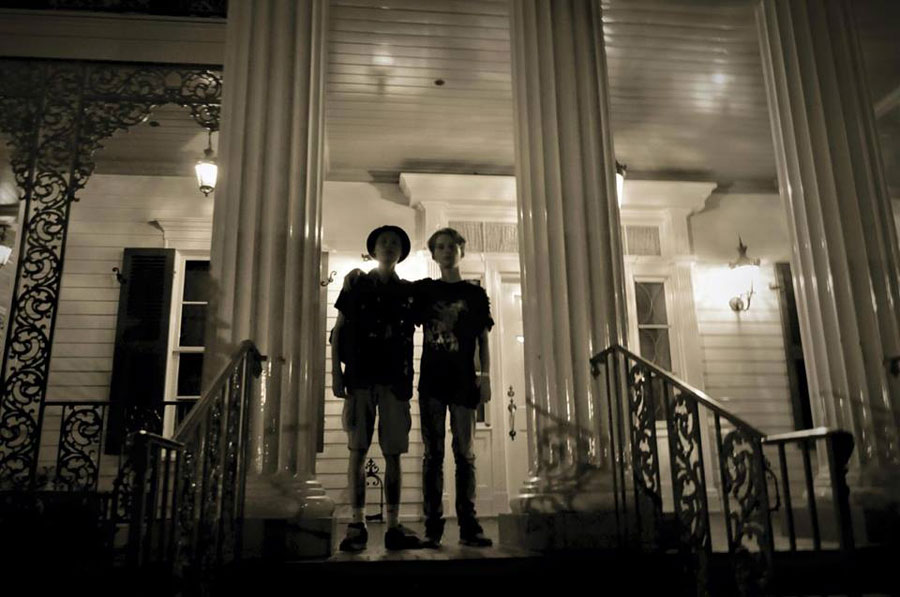 Photo credit: instagram.com/Roby_999_
More Haunted Mansion stories and photos at my
main website.