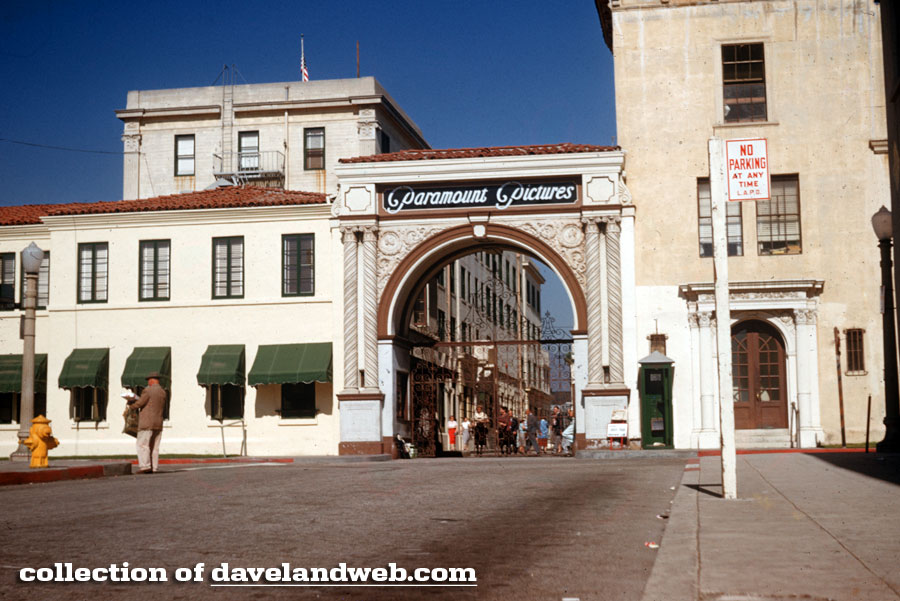 Sliding into my TGIF mode I am sharing two vintage images of the Bronson Gate entrance to Paramount Studios. The first one is an undated 1950s shot. Have to zoom in for a closer look at what's going on. Looks like it might be either lunch time, break time, or quitting time. Currently, I am ready for quitting time.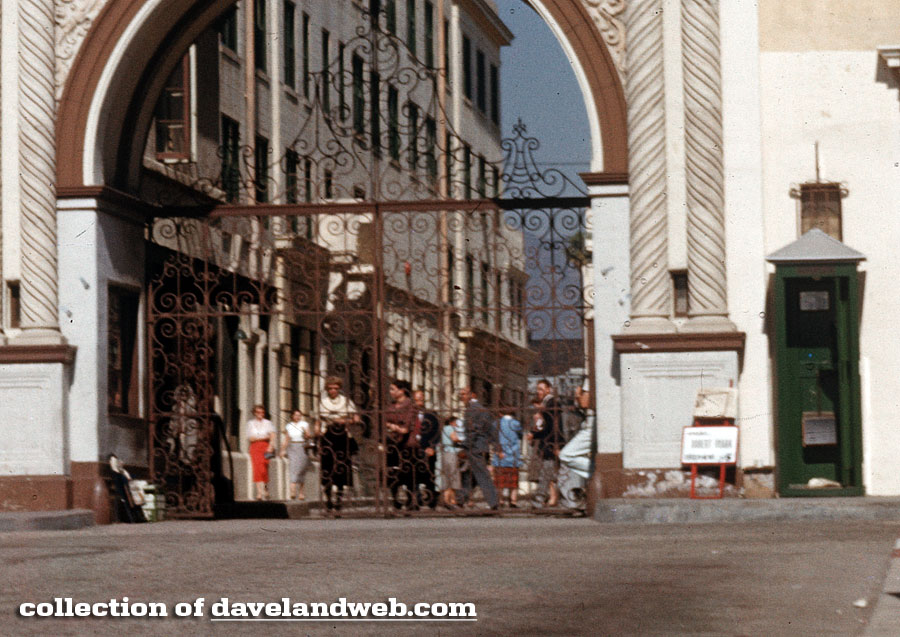 Things are much quieter in this June 14, 1956 image.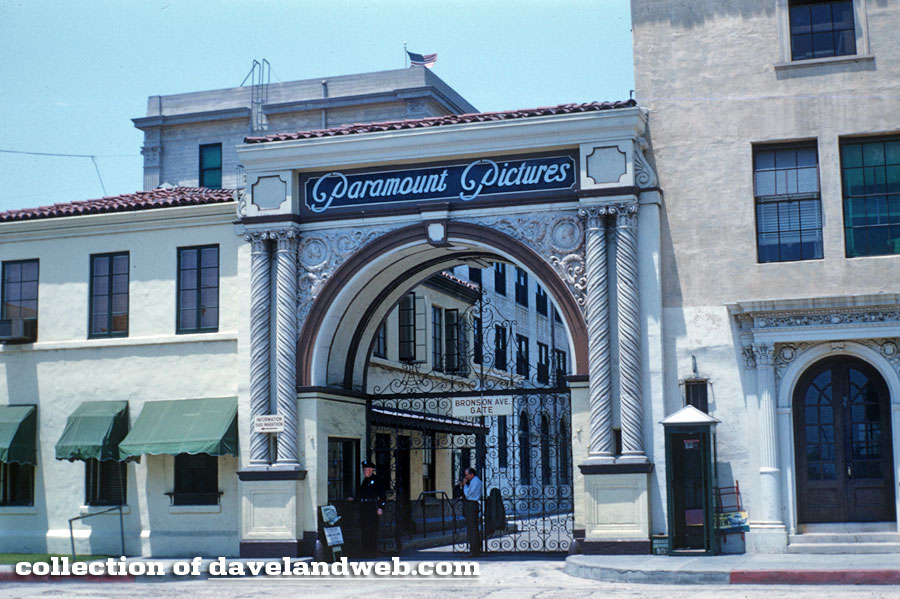 Sure would love to know who these two gents are. Wouldn't mind a closer look at the newspapers, either!
Two more vintage closeups of the gate from 1957. Just in case you wondered, the sign on the gate warns against camping out.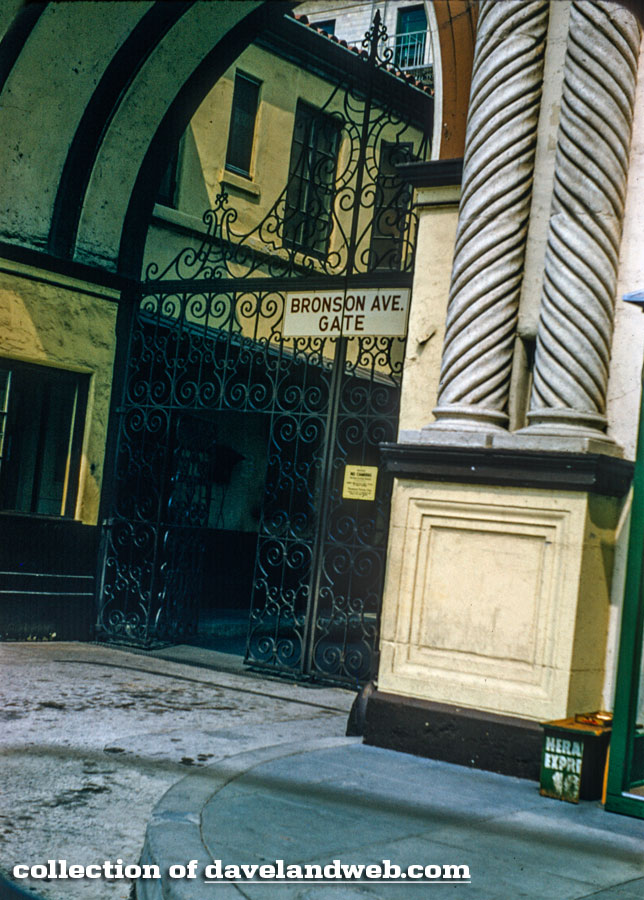 Just to think of all that has occurred on the other side…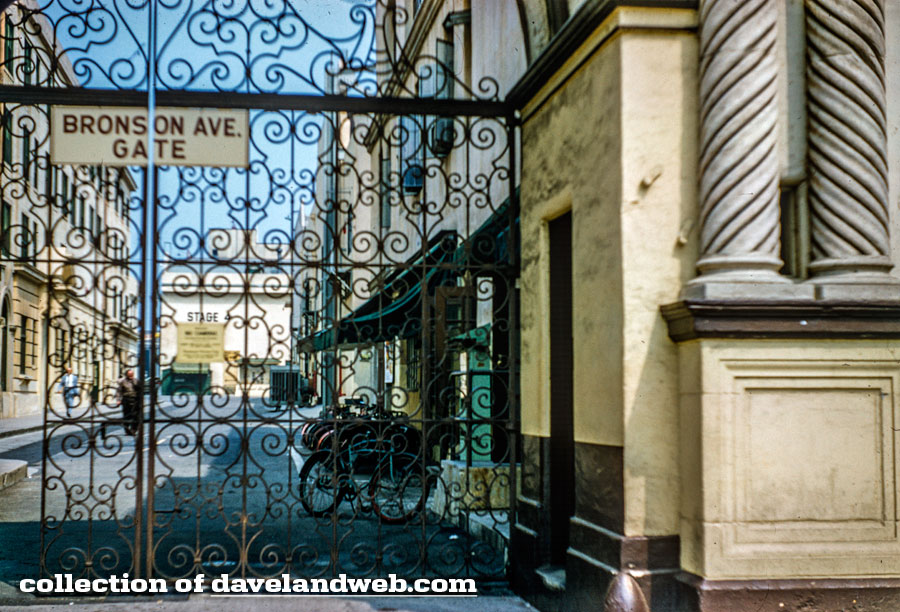 More Hooray for Hollywood at my
main website.
Follow my Daveland updates on
Twitter
and view my most recent photos on
Flickr
.