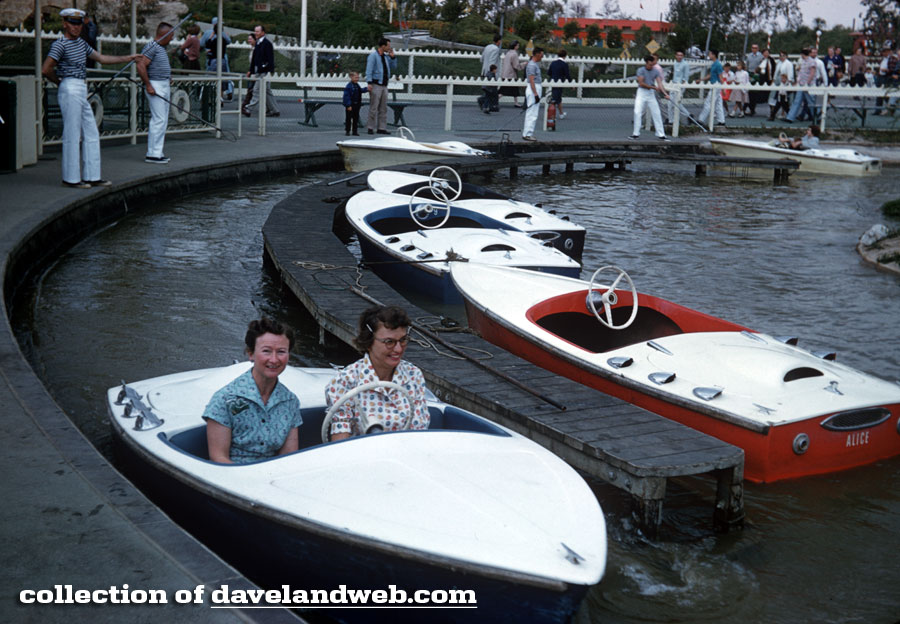 A few colorful shots from April 1958 showing two gals enjoying a leisurely spin around Fantasyland's Motor Boat Cruise. This "B" ticket attraction was about a year old at the time these shots were taken. Note the red trimmed boat on the right is named "Alice."
Dig those yacht-club inspired outfits of the cast members!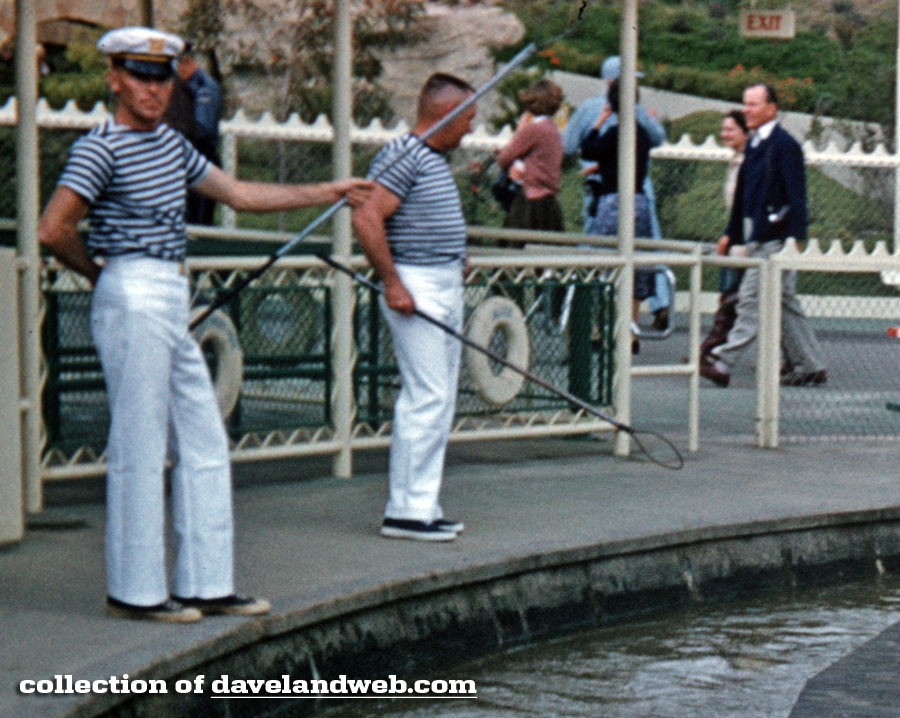 Looks like this could be a Lucy & Ethel situation! I wonder if they knew that the boat was on a track?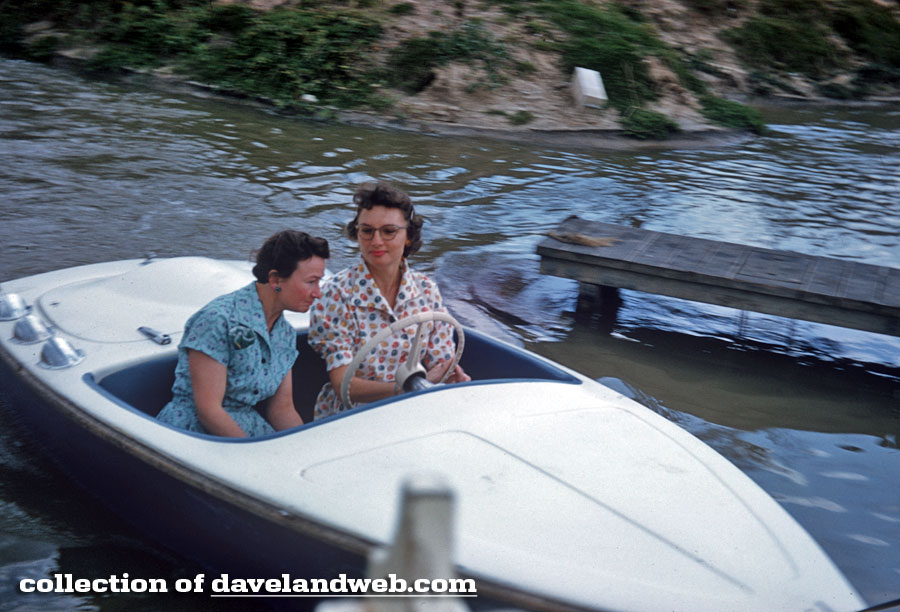 See more Daveland vintage Disneyland Motor Boat Cruise photos at my
main website.