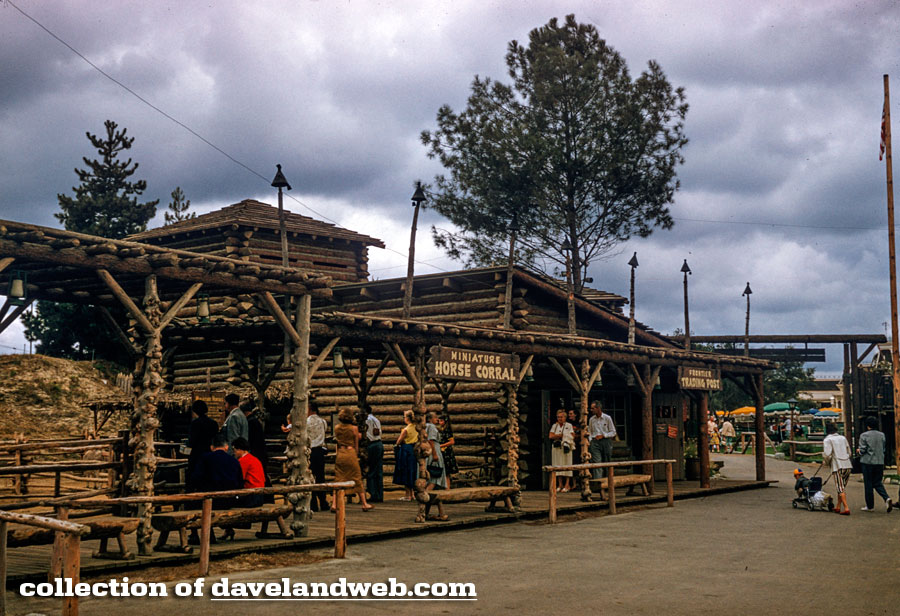 When Disneyland first opened, Frontierland had a Miniature Horse Corral.
Lasting until July 1957, this area had miniature horses, ponies, and donkeys that guests could view and pet. On the right of this detail shot, you can also see the Frontier Trading Post: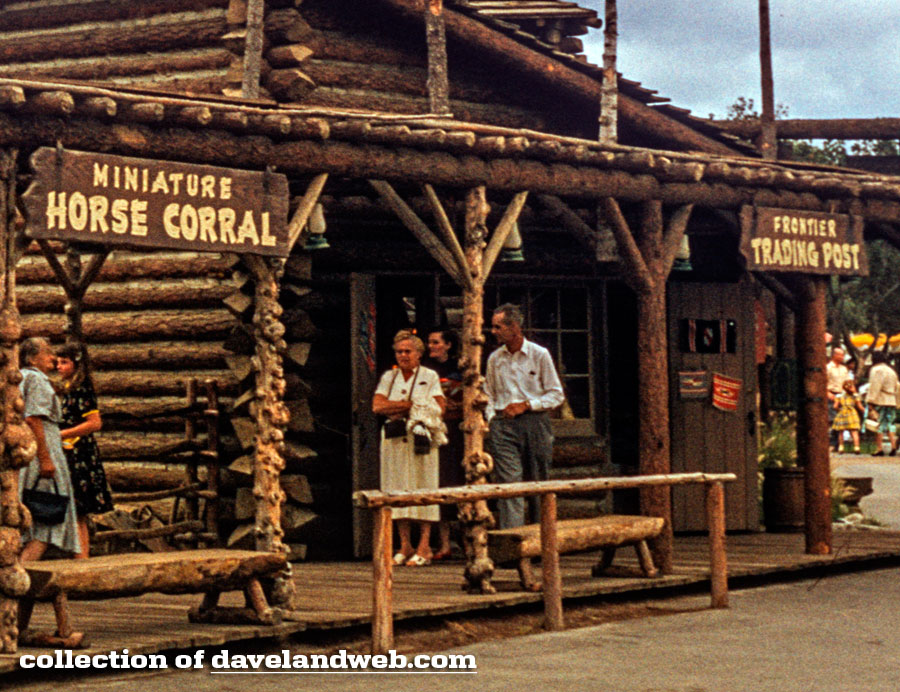 Another 1956 image of the same area: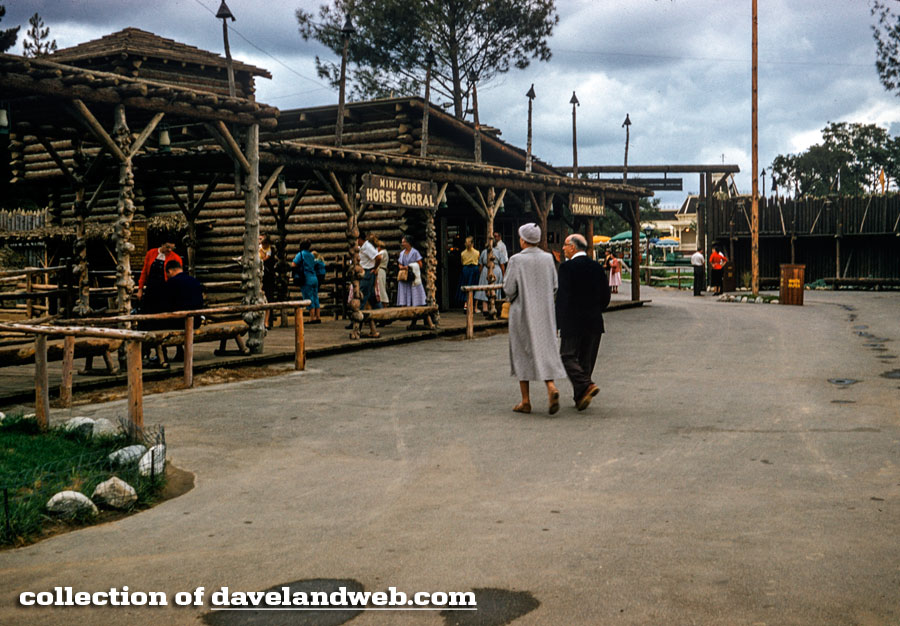 Very rarely do I see shots with the animals; maybe they were resting.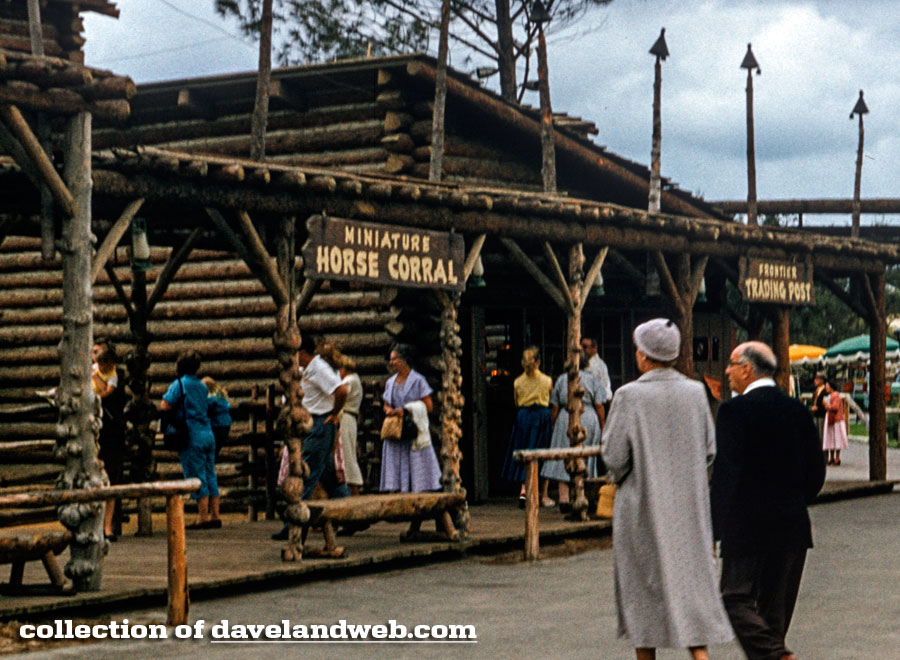 A few previously posted shots of the Corral: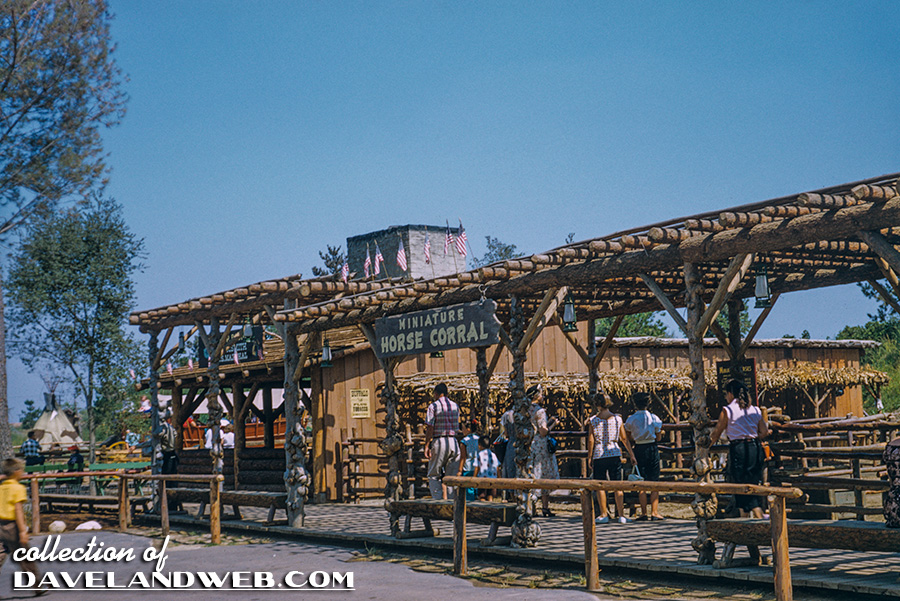 In the background you can see one of the Conestoga Wagons: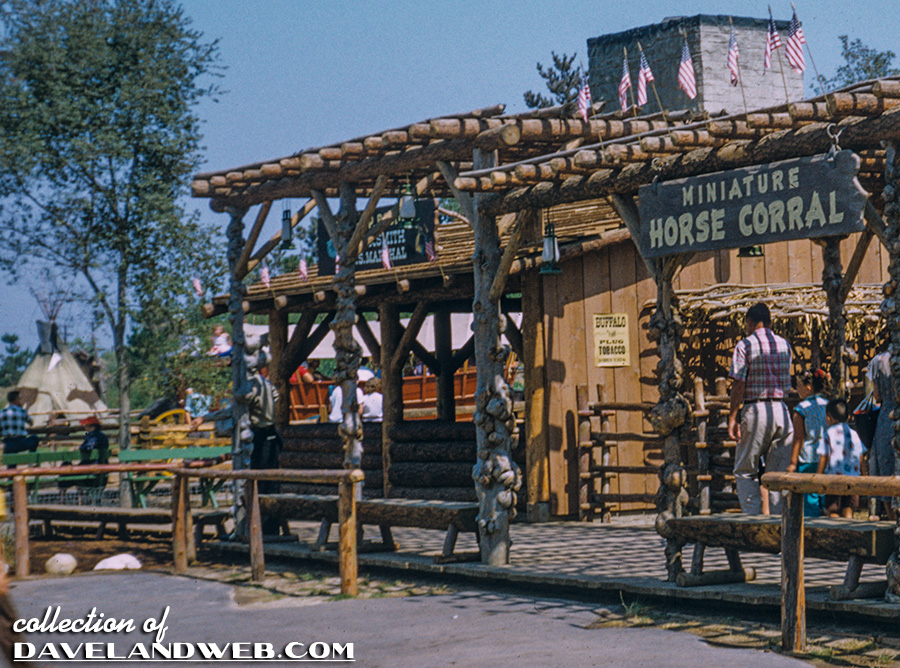 An overhead shot from July 18, 1955: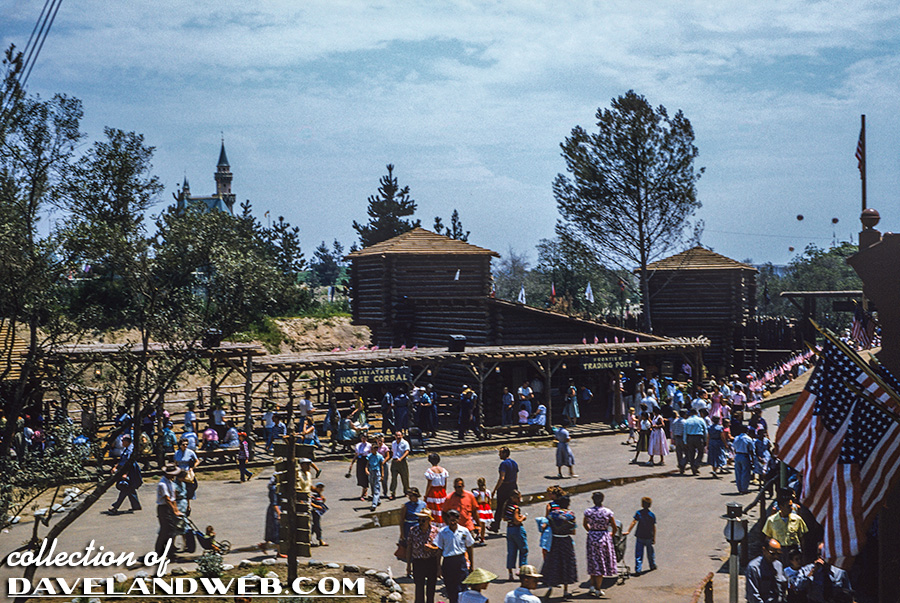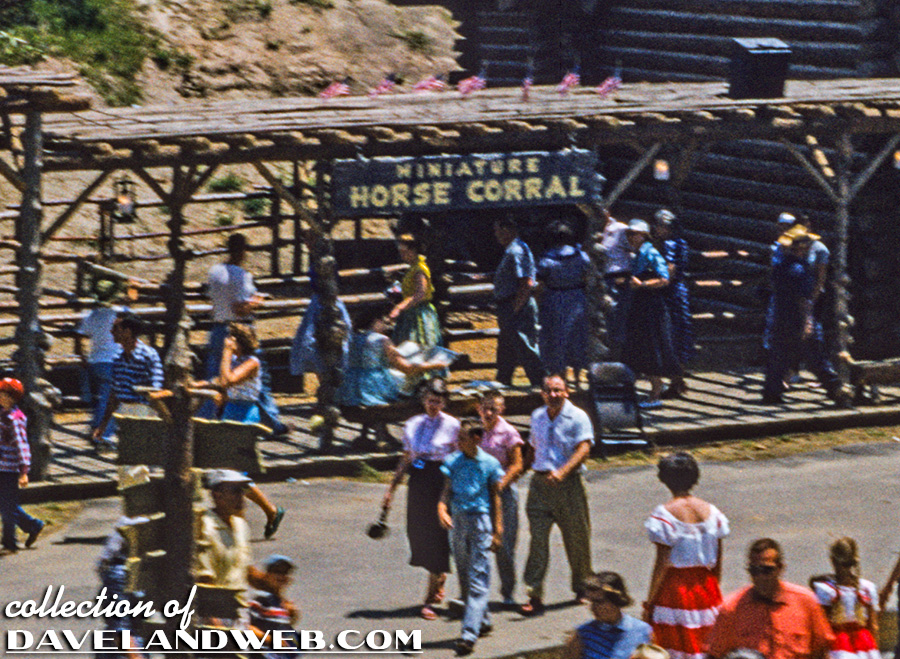 I wonder how a petting zoo would go over in the Park today?
See more Daveland Frontierland photos at my
main website.