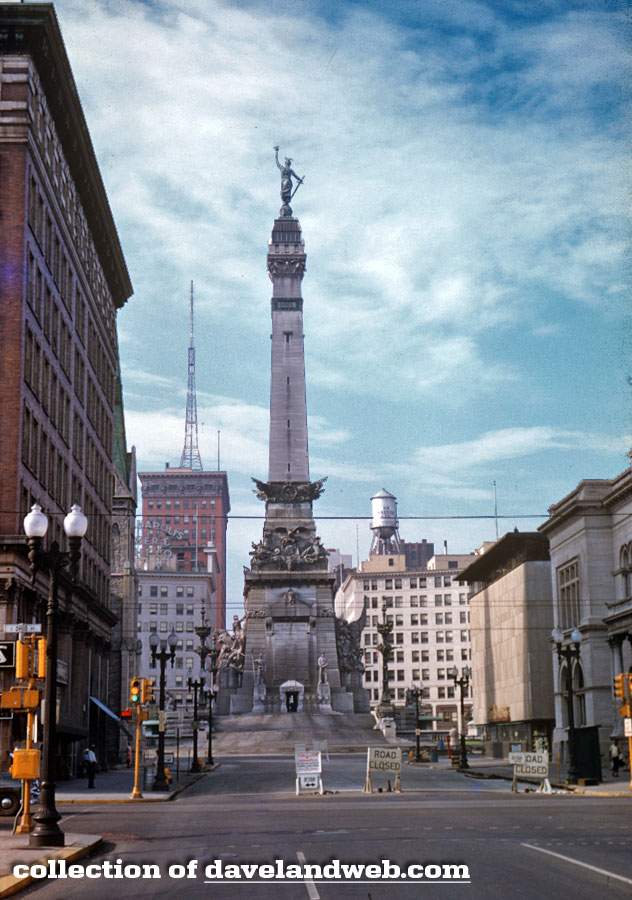 A few vintage 1955 images of Indianapolis, starting with this straight shot facing north on Meridian Street. Monument Circle towers above the skyline, but looks to be closed.
The placard says, "For A Better Indianapolis." On the northwest side of the circle, you can see the Indianapolis Power and Light Building.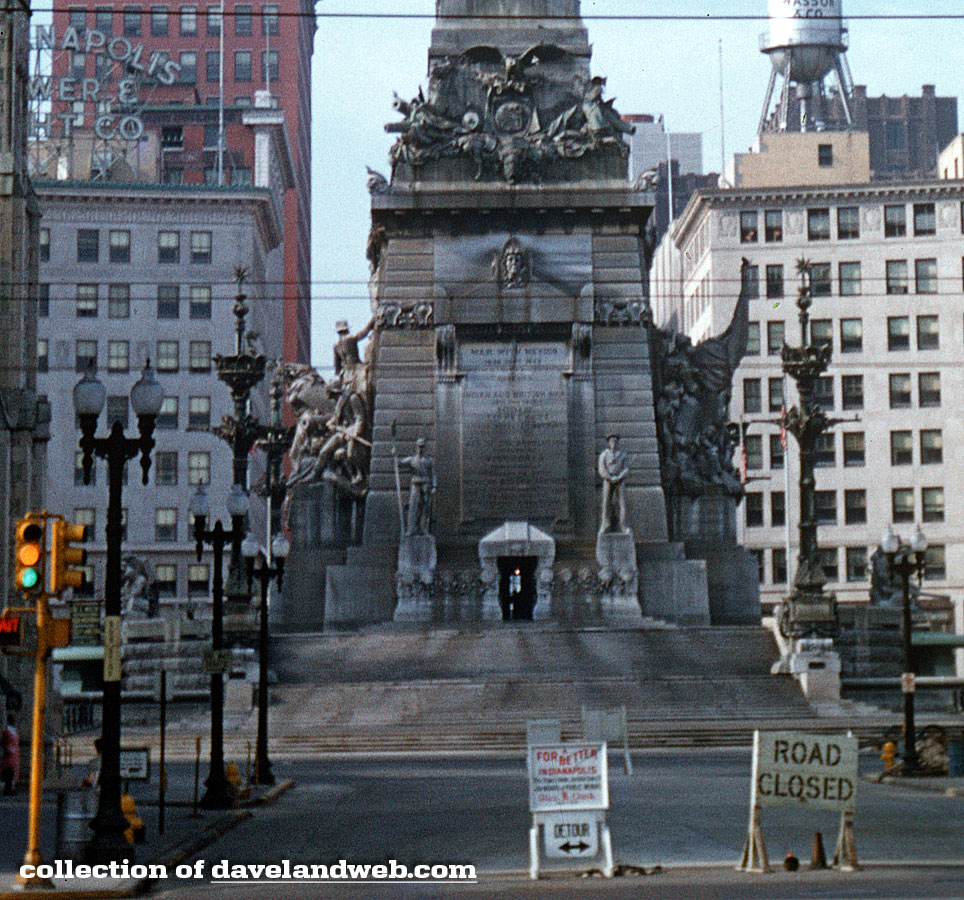 Today, Monument Circle is still there, although many of the buildings and tenants surrounding it have changed.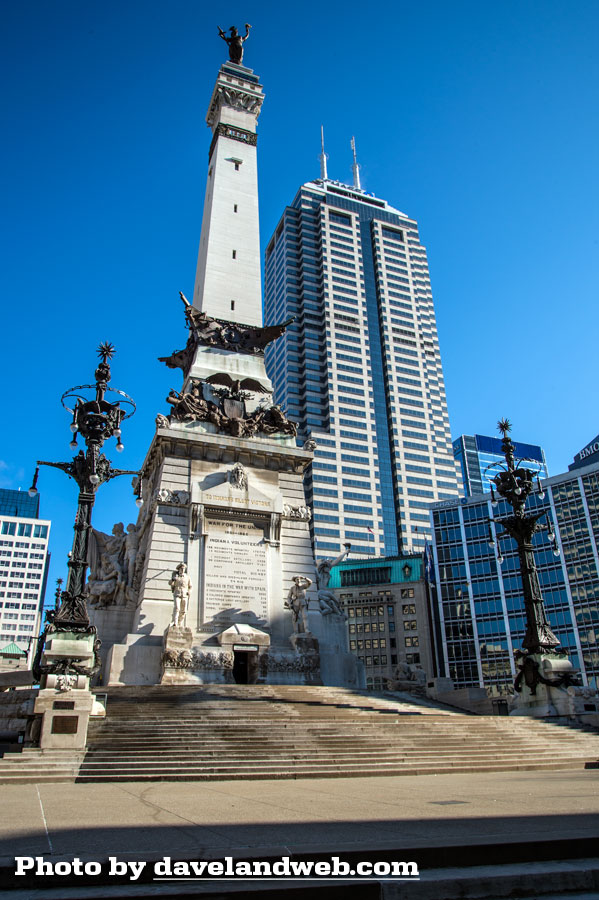 Farther up Meridian is the Scottish Rite Cathedral.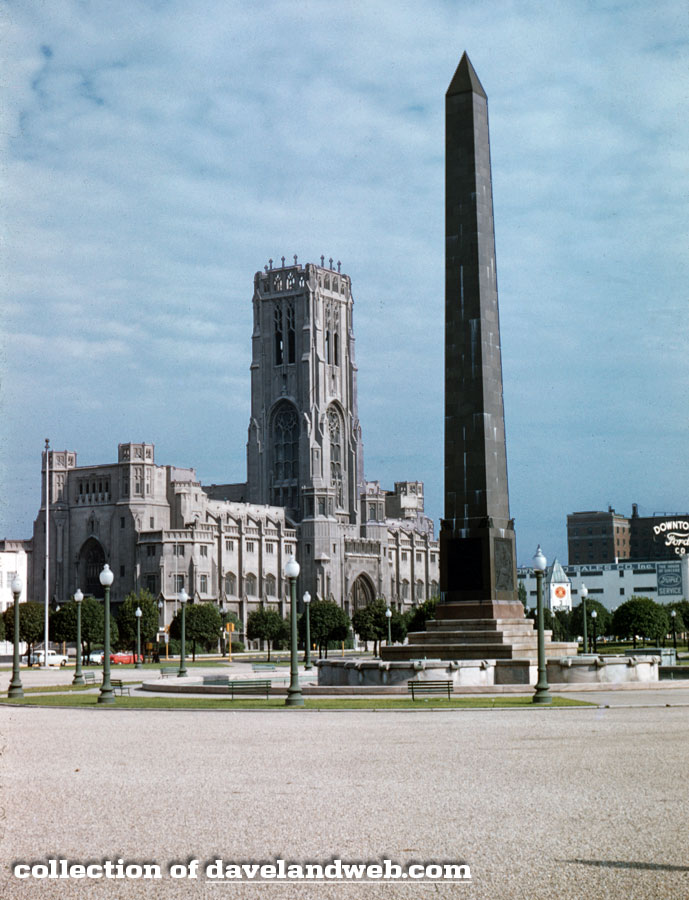 Back in 1955, the automotive industry was still King in the midwest; note the Ford Motor Company building and signage.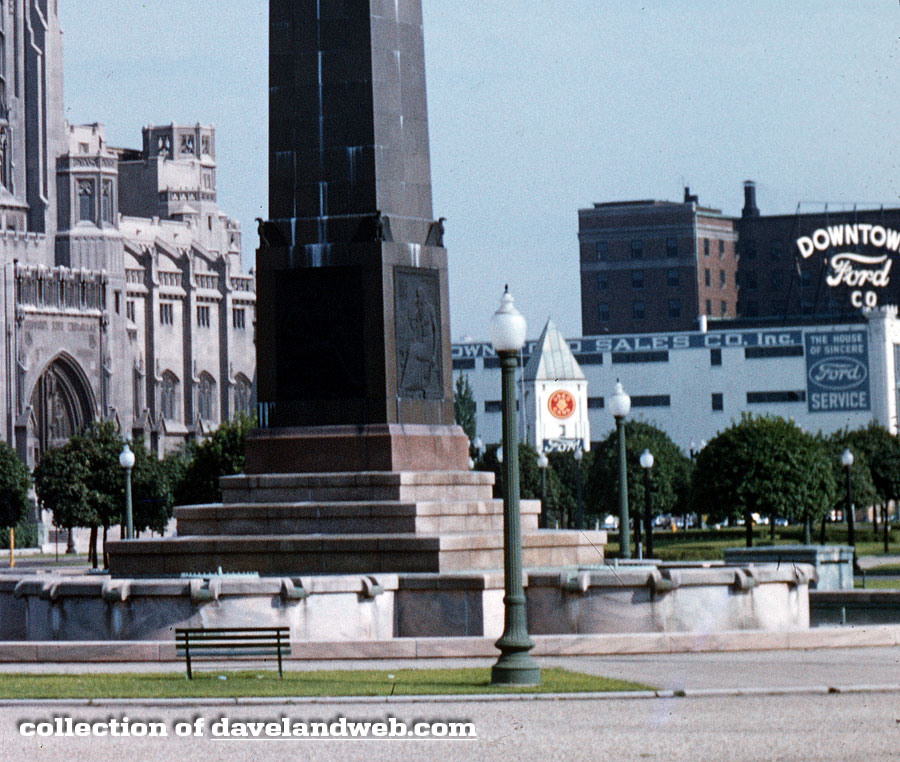 This 2003 image shows the Scottish Rite Cathedral, which survived much better than Ford in the downtown area!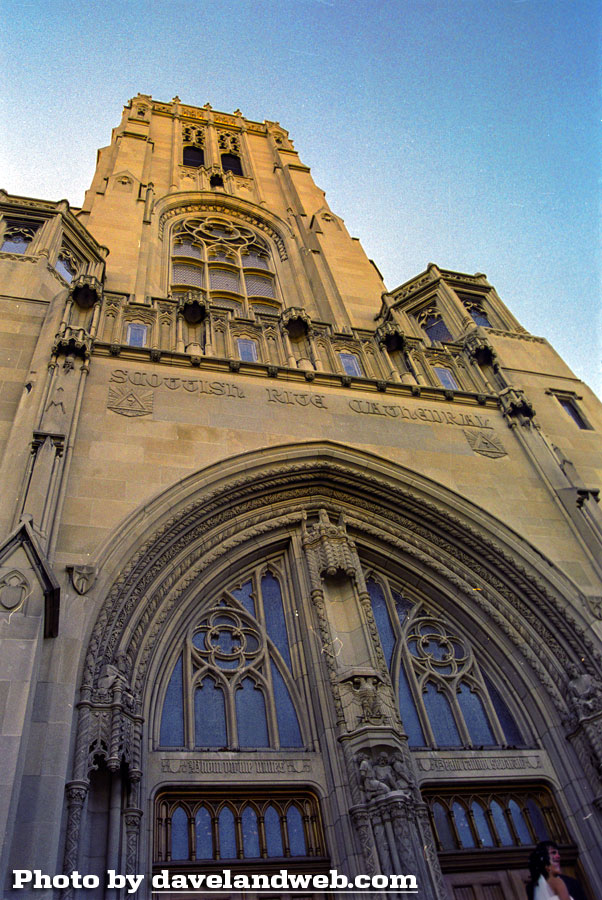 I first saw the Cathedral when one of my friends got married there.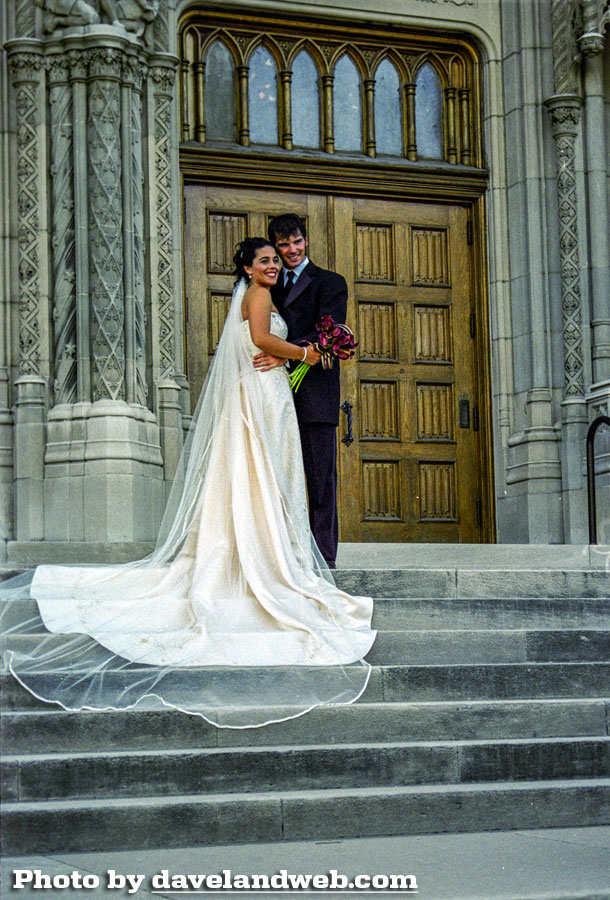 Can you imagine climbing up there in a wedding dress?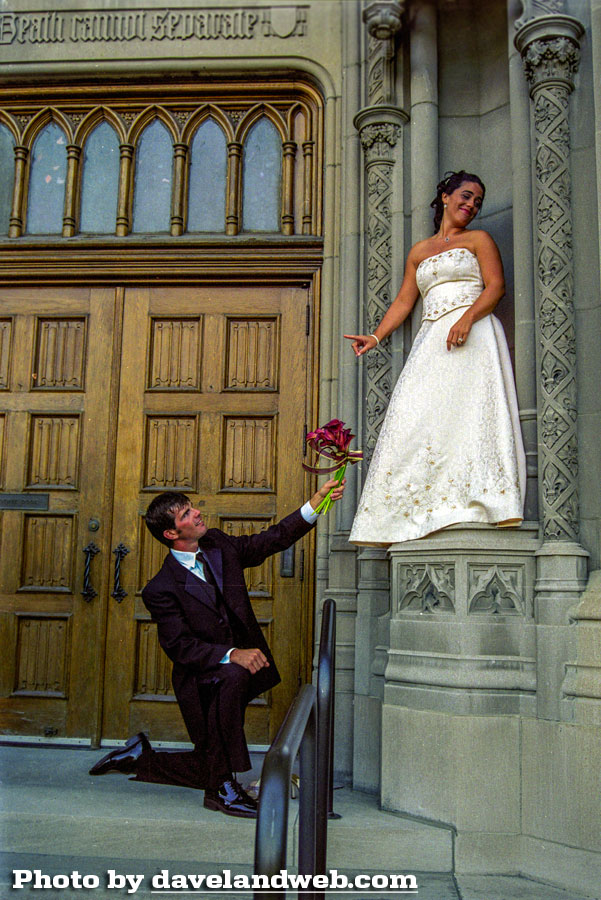 See more Daveland Indianapolis photos at my
main website.