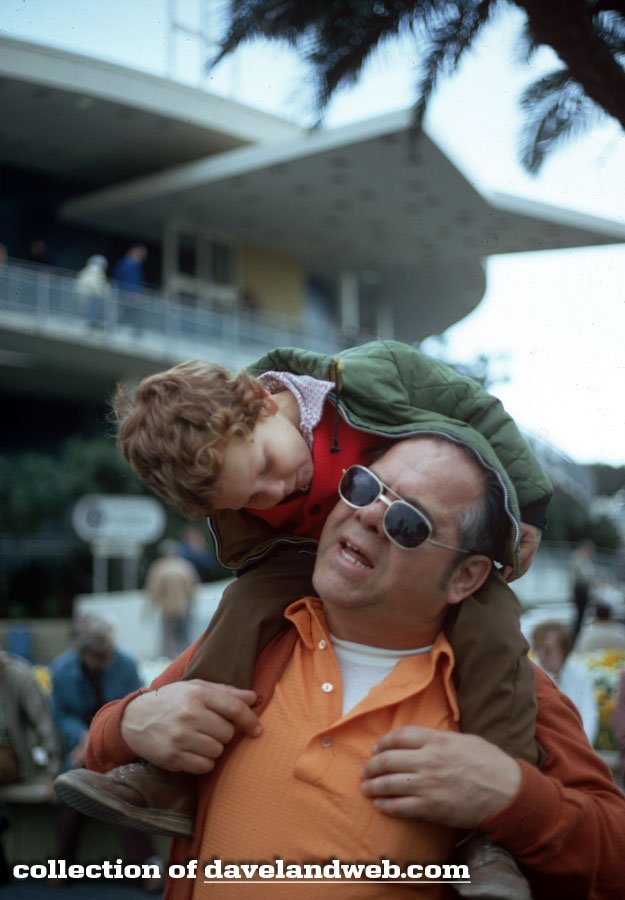 The little tyke seems to have forgiven his dad from the Carrousel episode yesterday…or else he is attempting to drive him crazy by crawling over his head and back. Note the other Carousel behind them…the Carousel of Progress.
This family must have REALLY loved the Autopia, as they took 4 consecutive shots.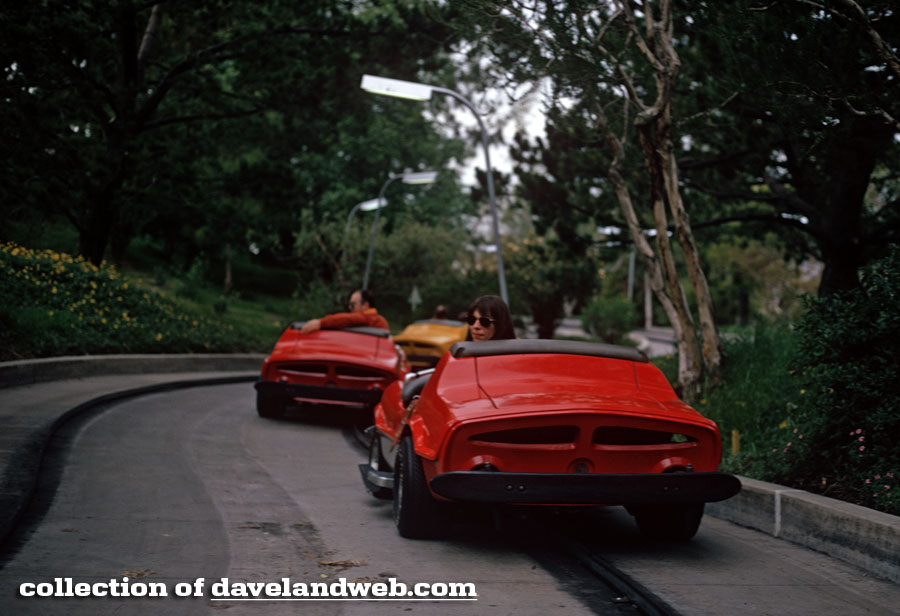 Imagine taking three photos of the same attraction and then having to wait about a week to see if they came out ok.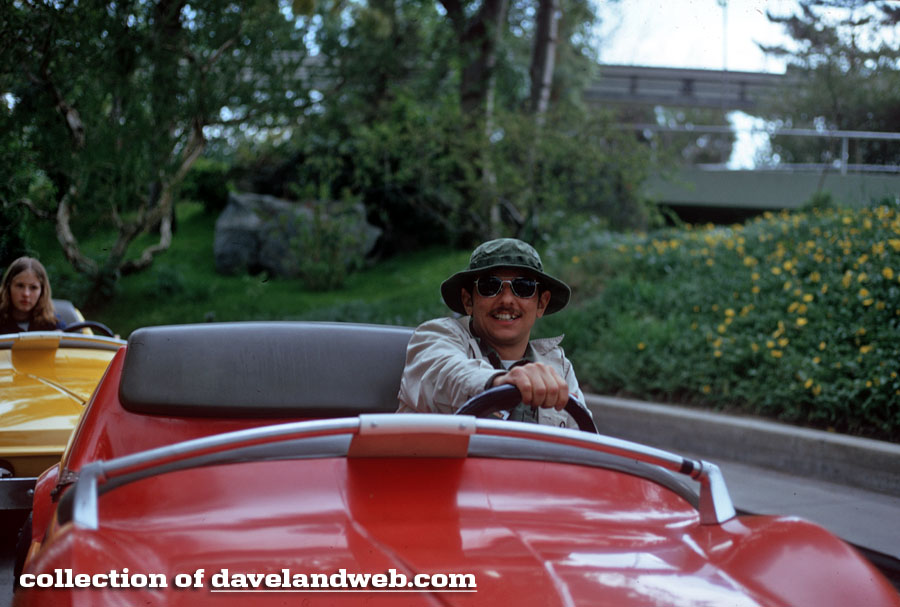 Hey…is the dad standing up in his Autopia vehicle? Somebody better talk to this maniac!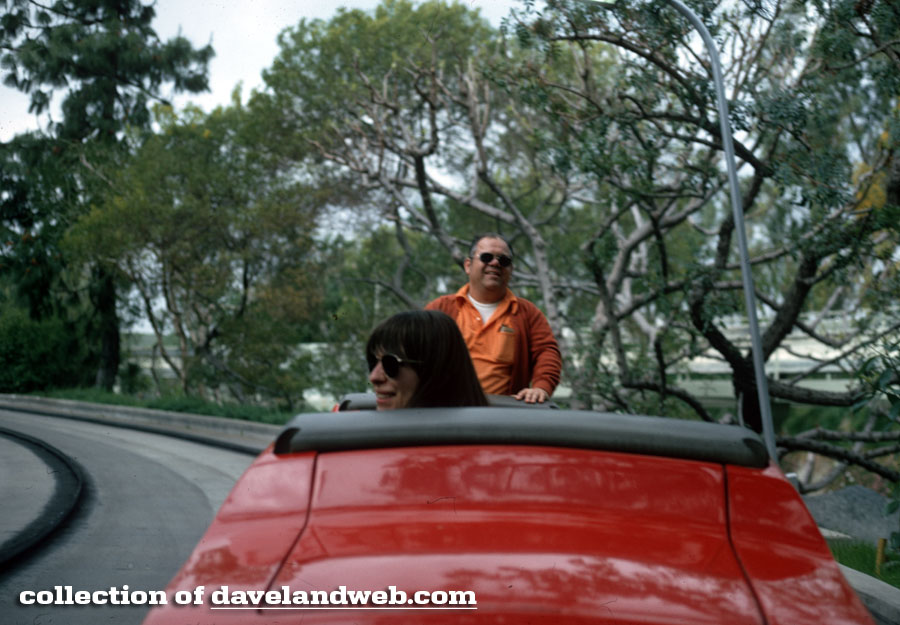 This looks like a real Los Angeles freeway…all backed up. Dad's crazy driving must have caused a pile-up.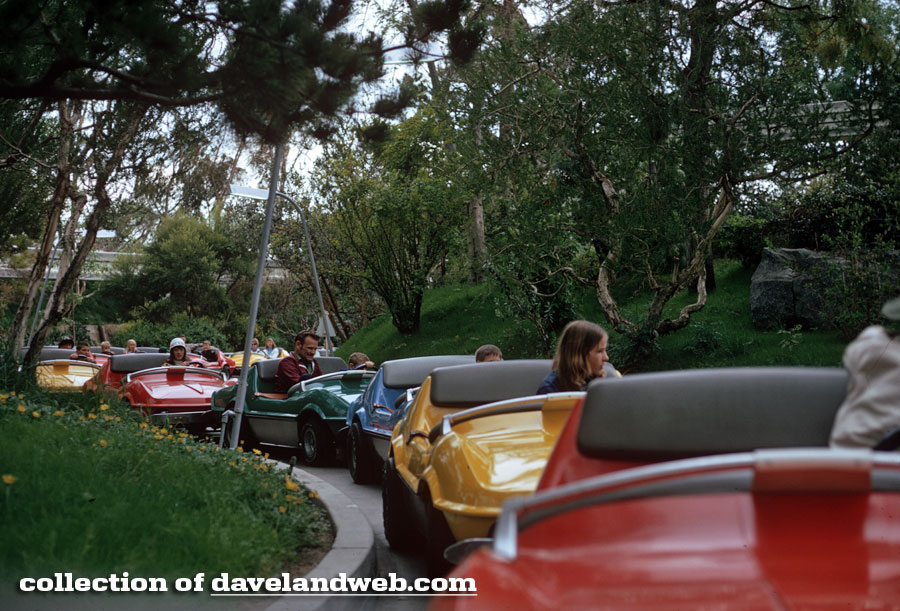 See more Daveland Tomorrowland photos at my
main website.