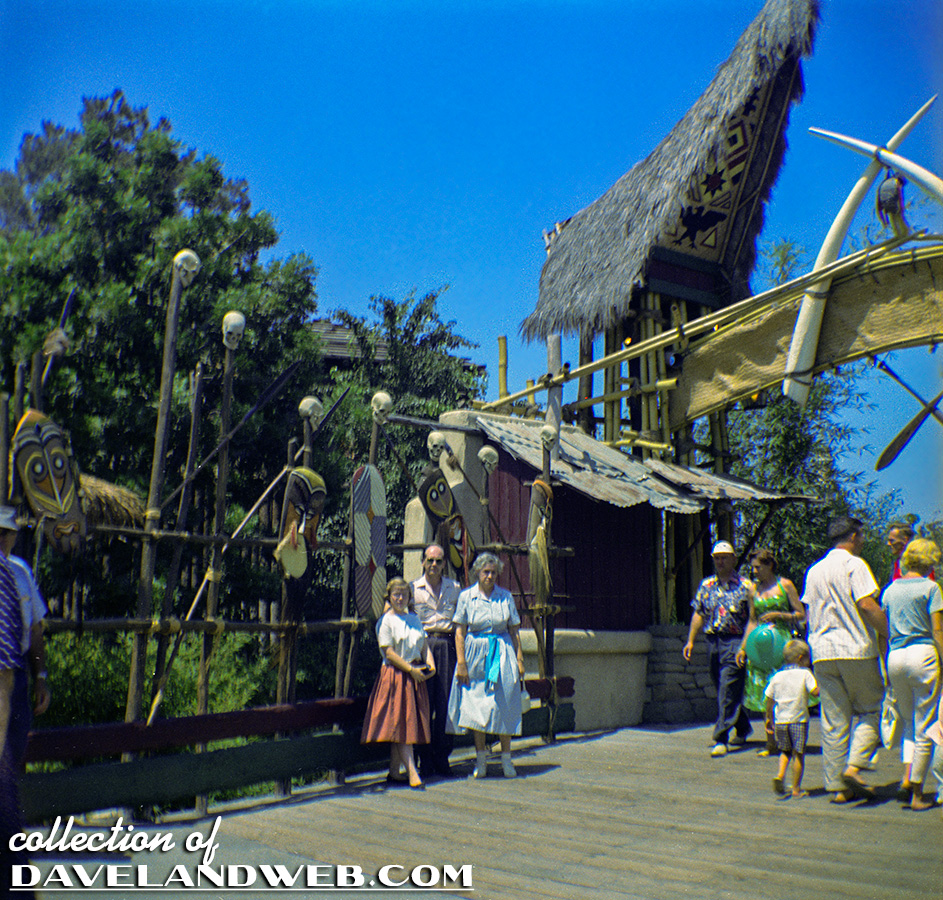 Some time between July (image #1) and December of 1961 (image #2), the marquee over Adventureland lost the canoe-paddles that once hung from it. I can only surmise that they provided too much of a temptation for guests trying to yank on them. Again…only a guess.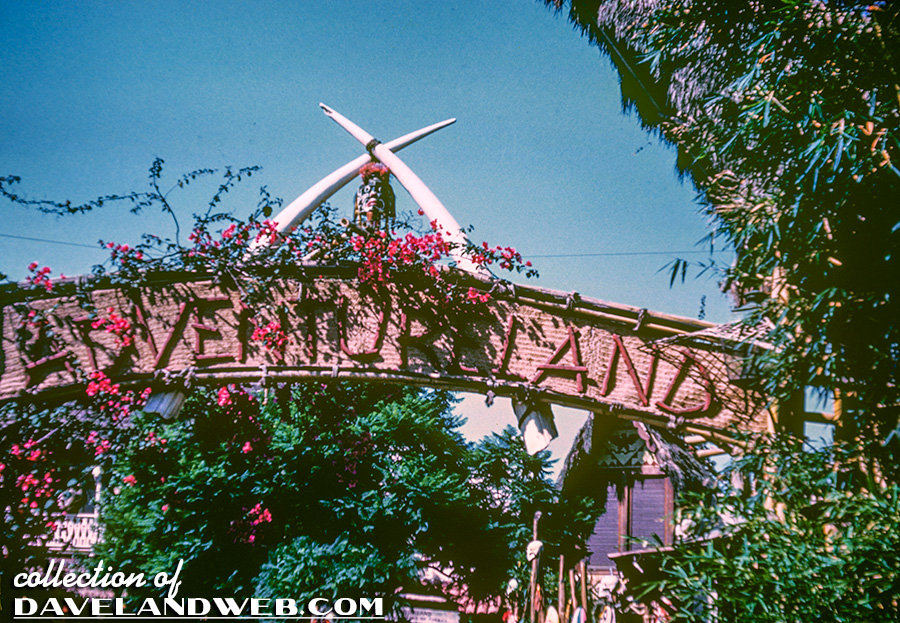 This previously unposted shot from April 1958 gives a better look at the paddles and the head that originally graced the Adventureland sign: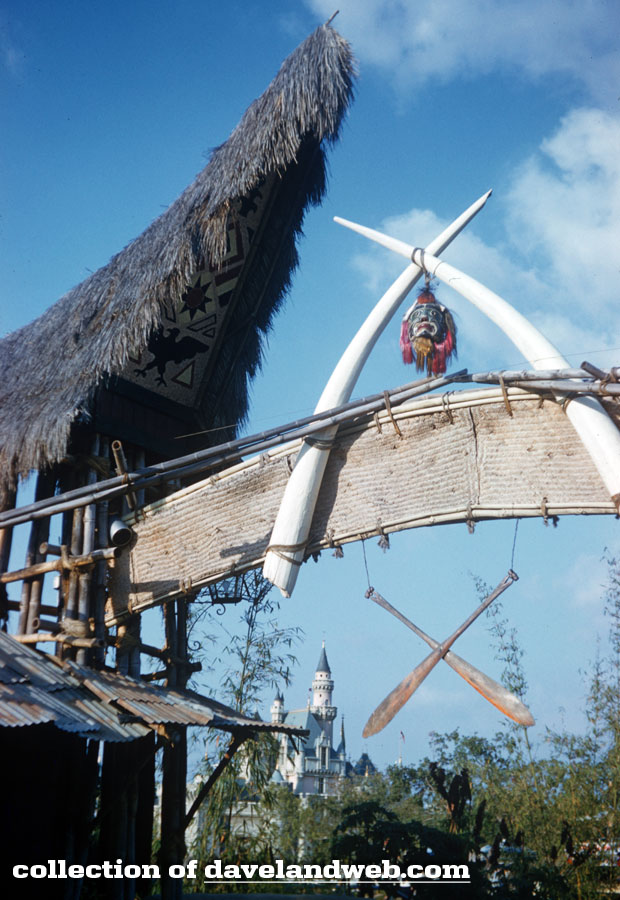 Creepy!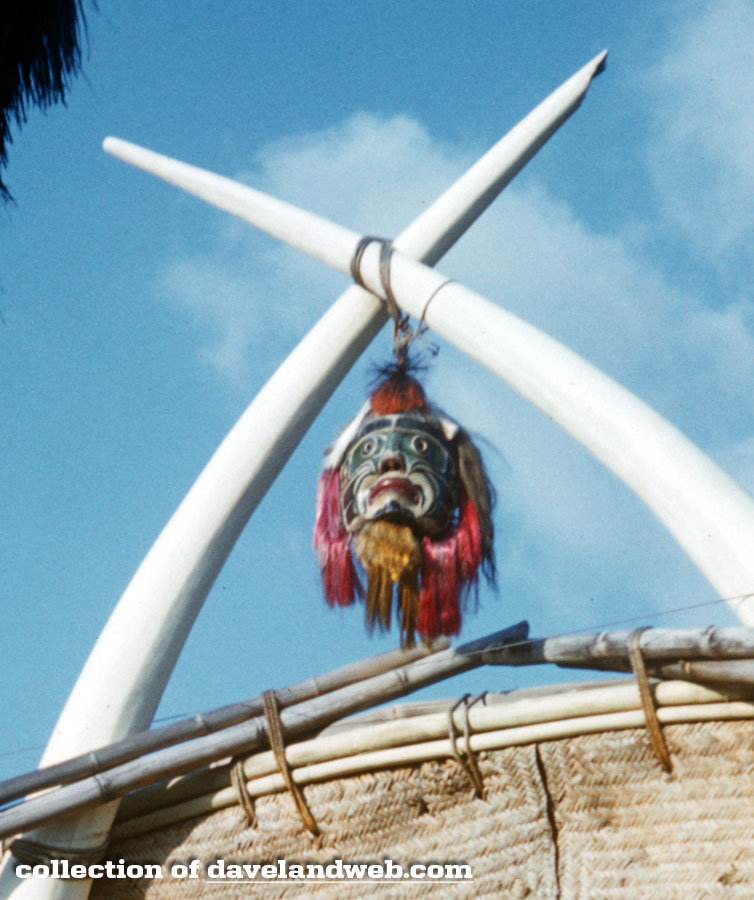 A comparison shot of the sign today, which is now stationary. No more rotating creepy head!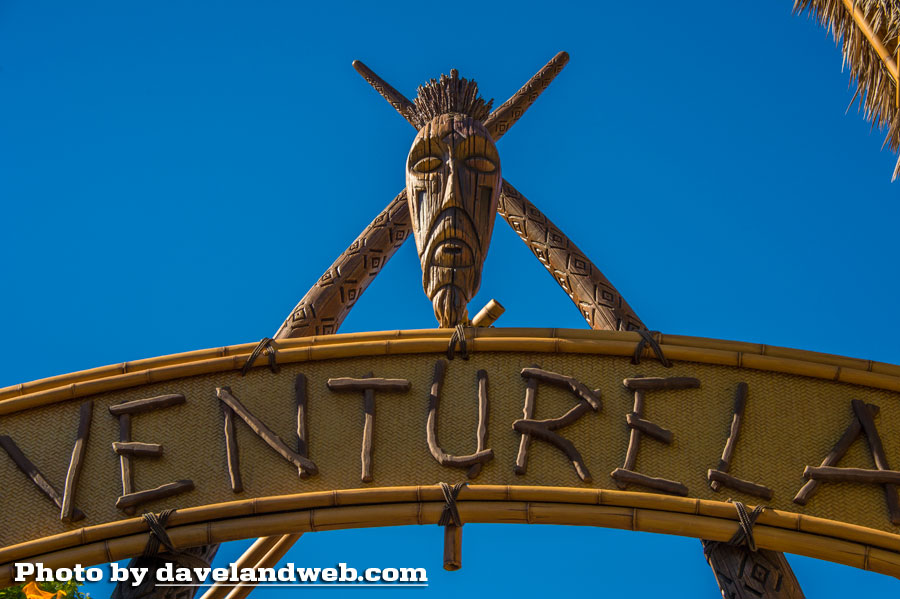 See more Daveland vintage & current Disneyland Adventureland photos at my
main website.