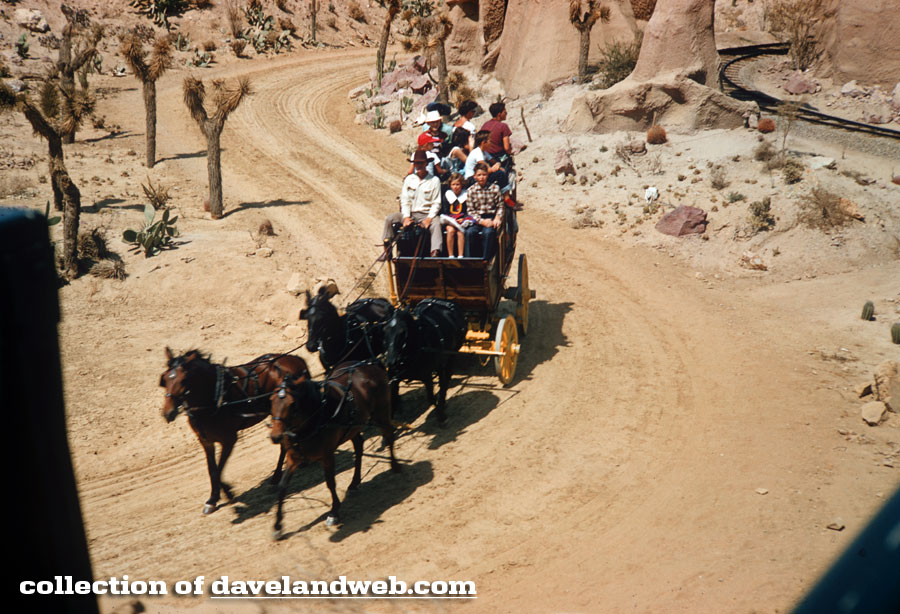 Welcome to Frontierland, where the transportation has four-legs, not wheels. Let's zoom in closer for a better look at the Stagecoach: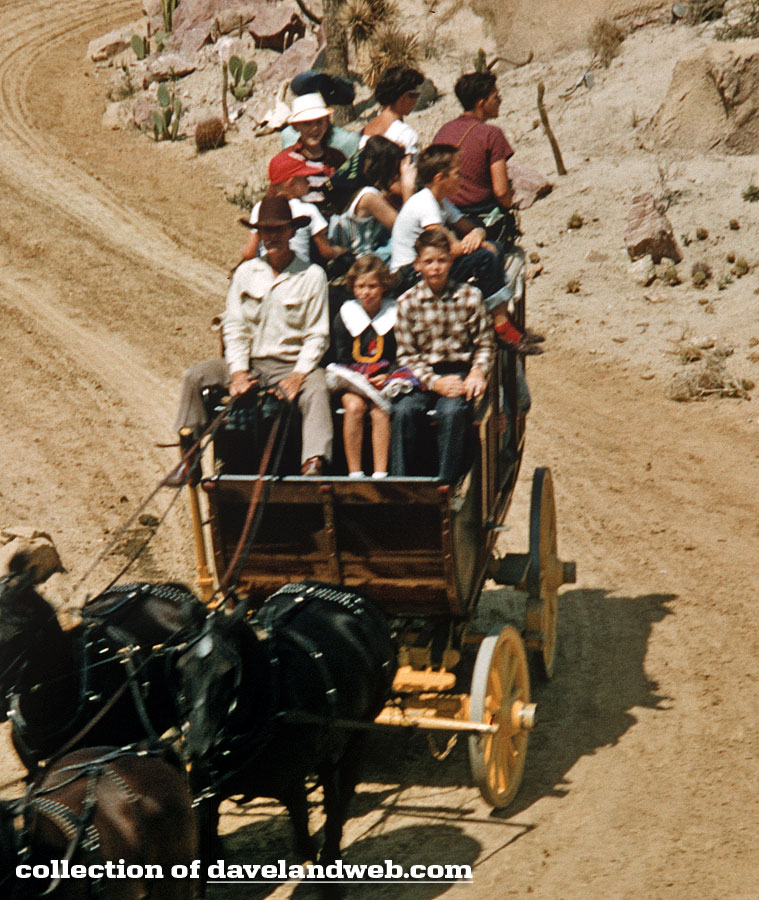 Can you imagine Disneyland being able to have this many people crammed atop a Stagecoach today? The Legal-Eagles of the Mouse House would have to work overtime for this one.
Over at the Rivers of America, we get a rare view of the top of the Mark Twain: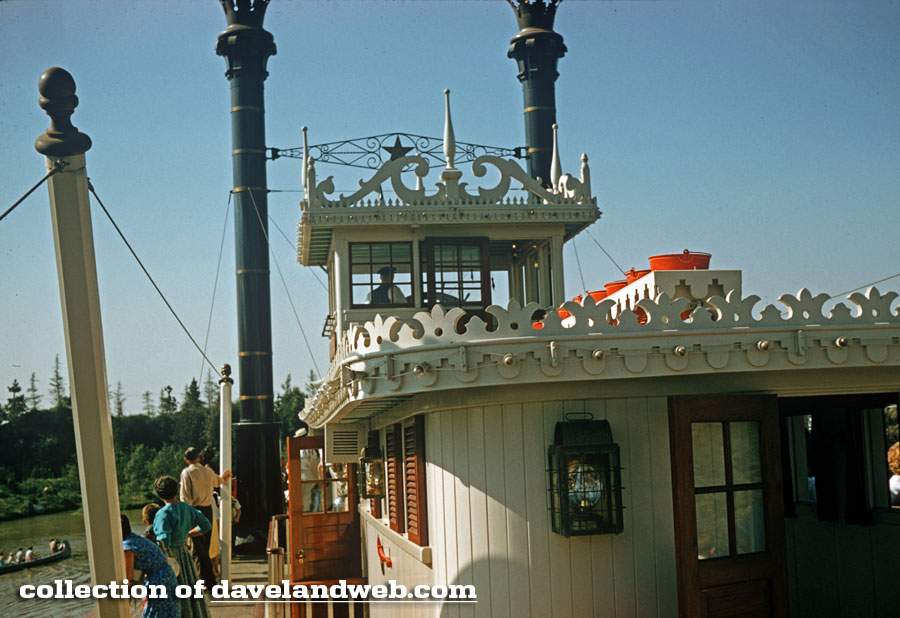 A closeup of the Wheelhouse: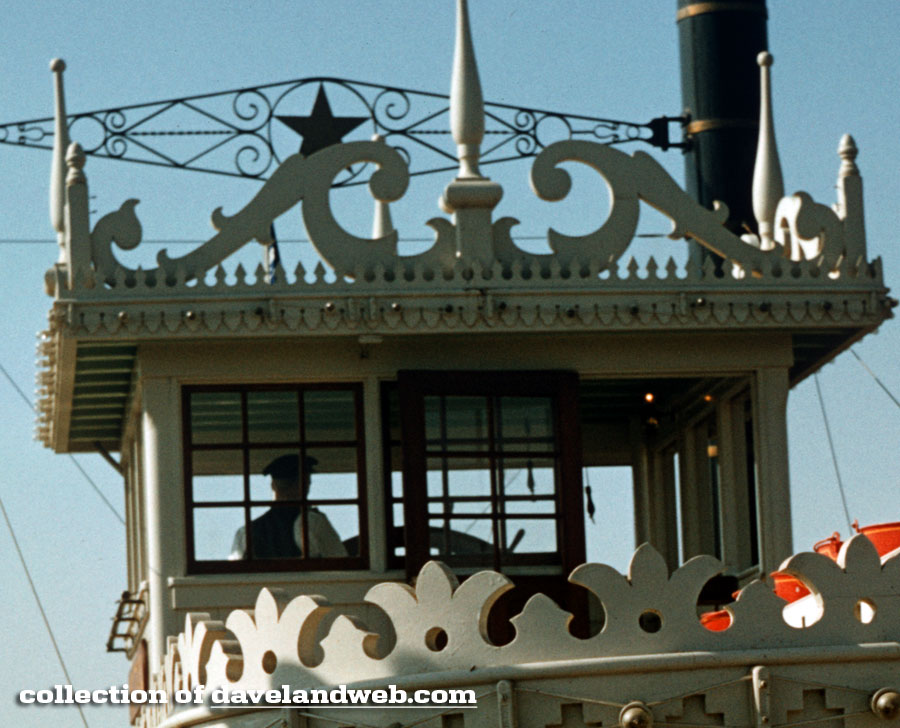 The little red fire pails are still atop the Twain today: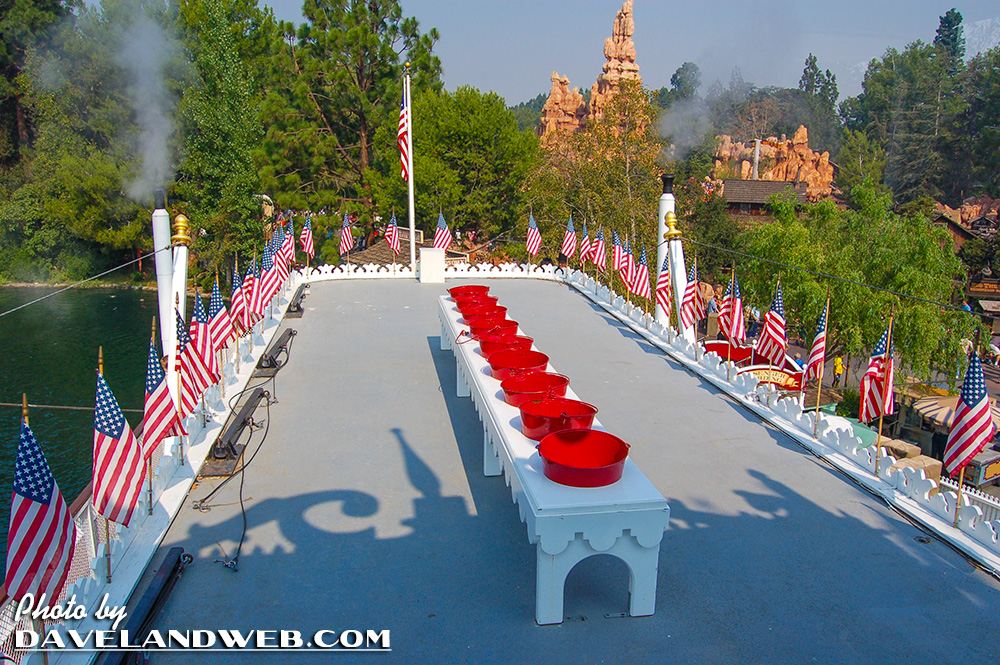 See more Daveland vintage & current Disneyland Frontierland photos at my
main website.