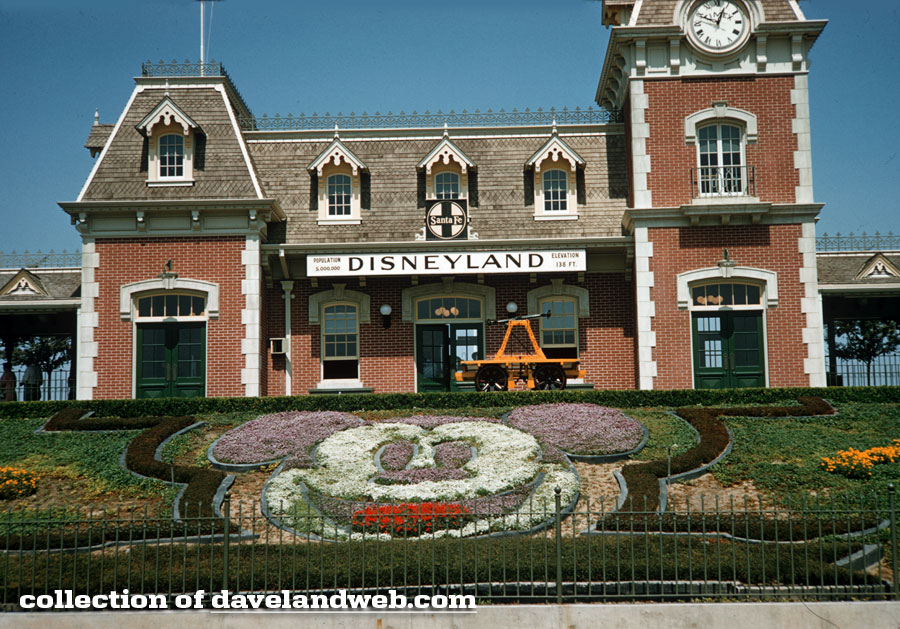 This undated batch of recently acquired 1950's gems are a collector's dream. Besides having maintained their color, the photographer obviously had a decent camera, as they still hold up when I zoom in for a closer look. I am doling these babies out slowly, so hopefully your patience is in abundance. Today I am featuring two of the Main Street Train Station. They both look very similar, but for the crazy collector in me, I had to have both. First up, we see that the magic number of 5,000,000 million guests has been reached and that the Kalamazoo Handcar is on display: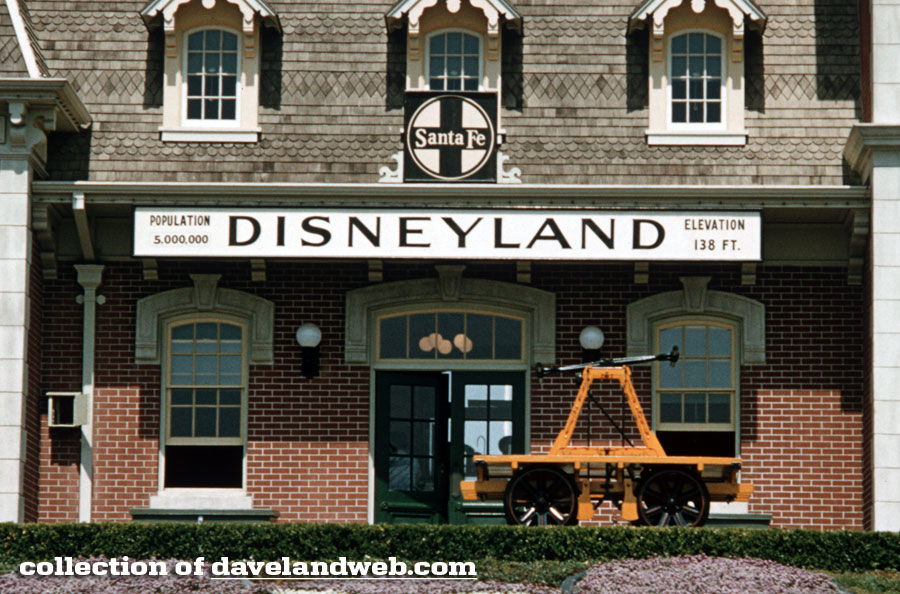 Why would I post this one, too?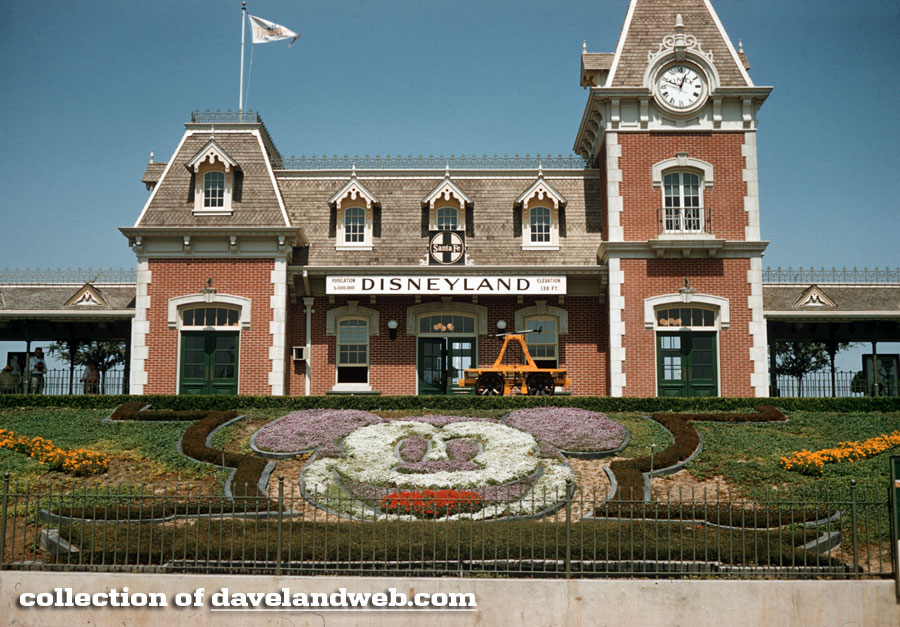 Because it gives a nice view of the Disneyland flag waving over the station: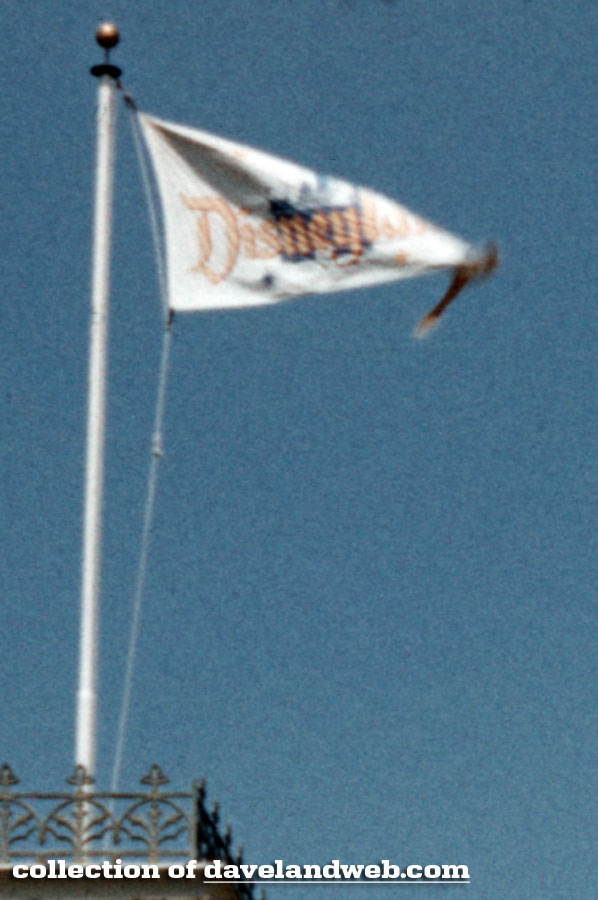 Today, other than the missing handcar, taller trees, and a little gold trim, the station looks very much the same: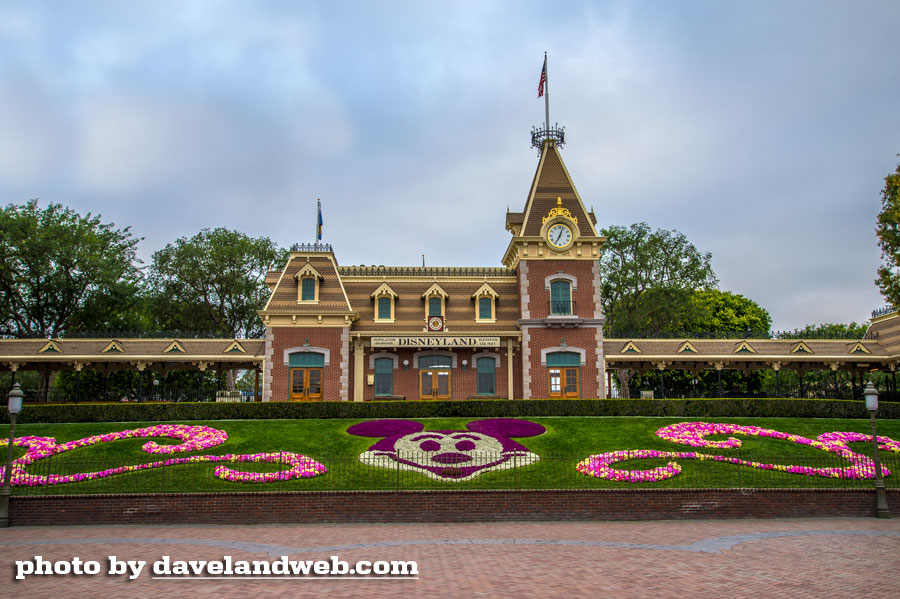 Tomorrow, we'll take a look at the BACK side of the station.
See more Daveland Disneyland Railroad photos at my
main website.