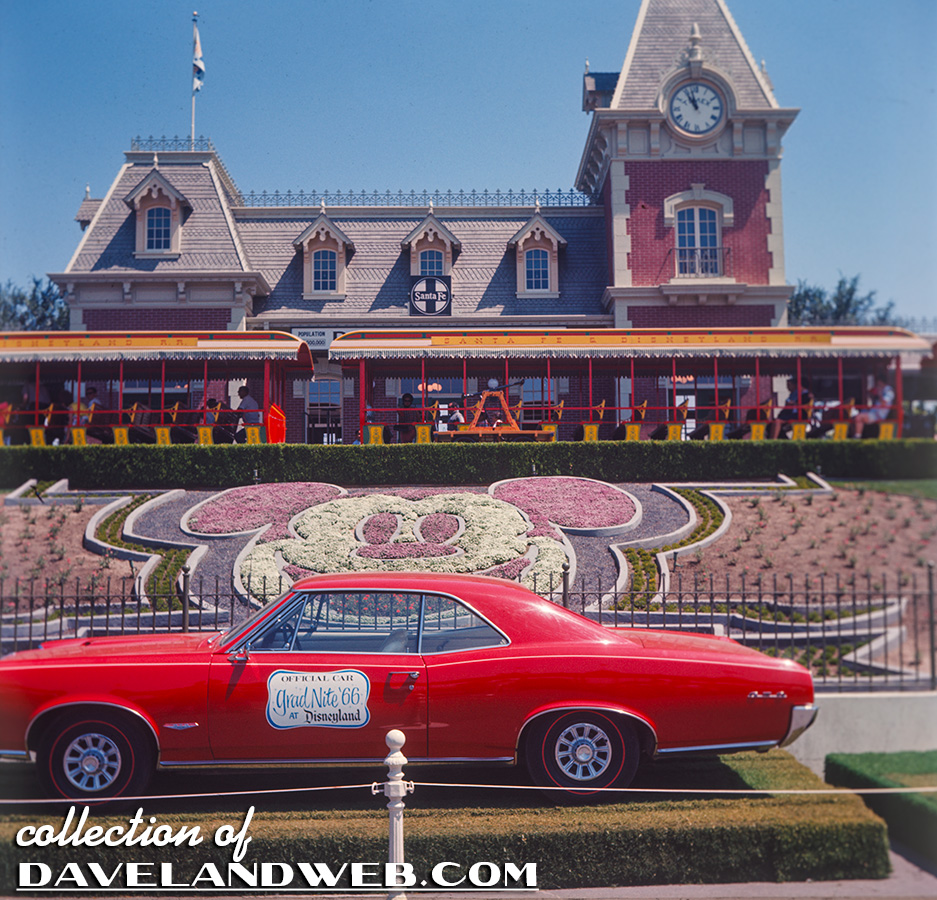 If you were at Disneyland on June 16, 1966 for Grad Nite, you could have been the winner of America's #1 Automobile, the Pontiac GTO. To save you from scratching your heads, "GTO" is the Italian abbreviation for Gran Turismo Omologato ("Grand Tourer Homologated") which means officially certified for racing in the Grand tourer class.
For all you gear heads out there, here's a closeup of the car: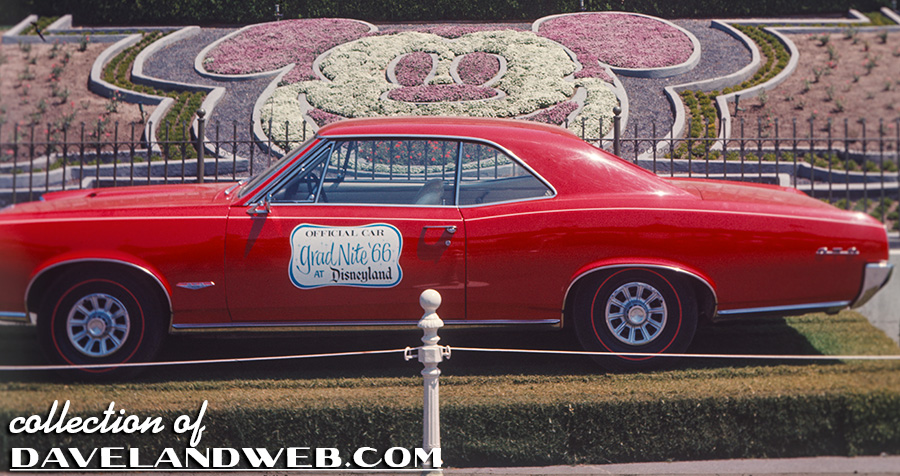 And for you vintage sign geeks, a closeup of the Grad Nite decal on the side of the car?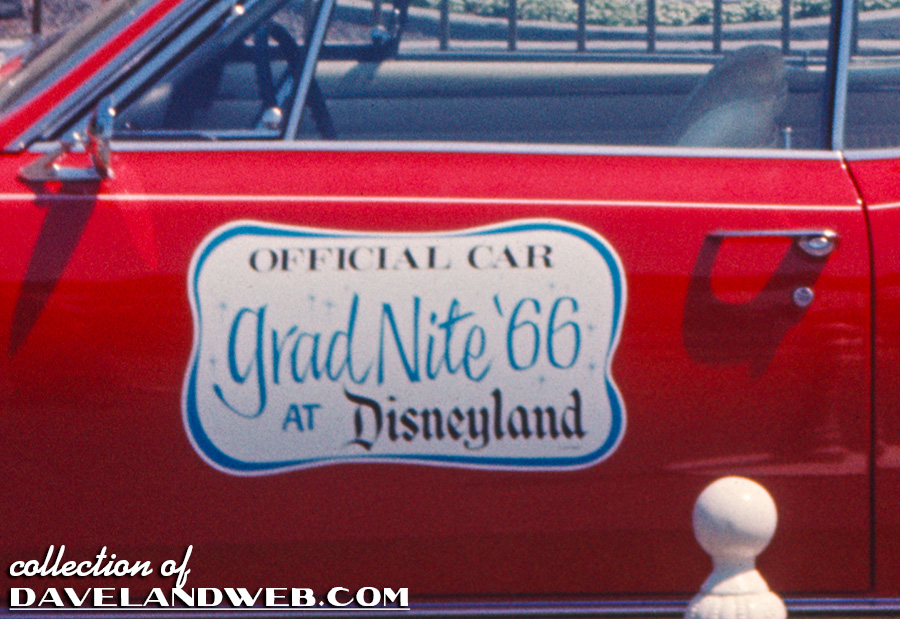 The prize drawing was held at 3:45 a.m. at the Prize Headquarters, the 20,000 Leagues Exhibit in Tomorrowland. The winner had exactly 20 minutes to claim the prize, or they'd lose it to another entrant.
Where were you in '66?
See more Daveland vintage & current Disneyland Railroad photos at my
main website.