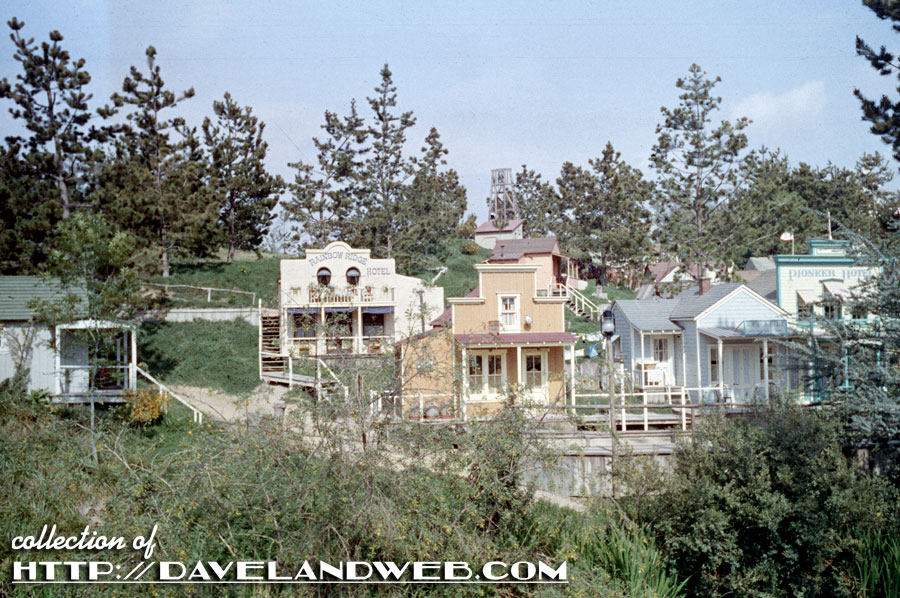 I'm a little late to the game today (hey, it's a holiday at work, so cut me some slack!), but figured I'd make up for it with a nice collection of 1960's Nature's Wonderland images. The first one is from 1960, and I'm going to zoom in for a closer look at an area that guests were only able to see if they were on the Pack Mule attraction: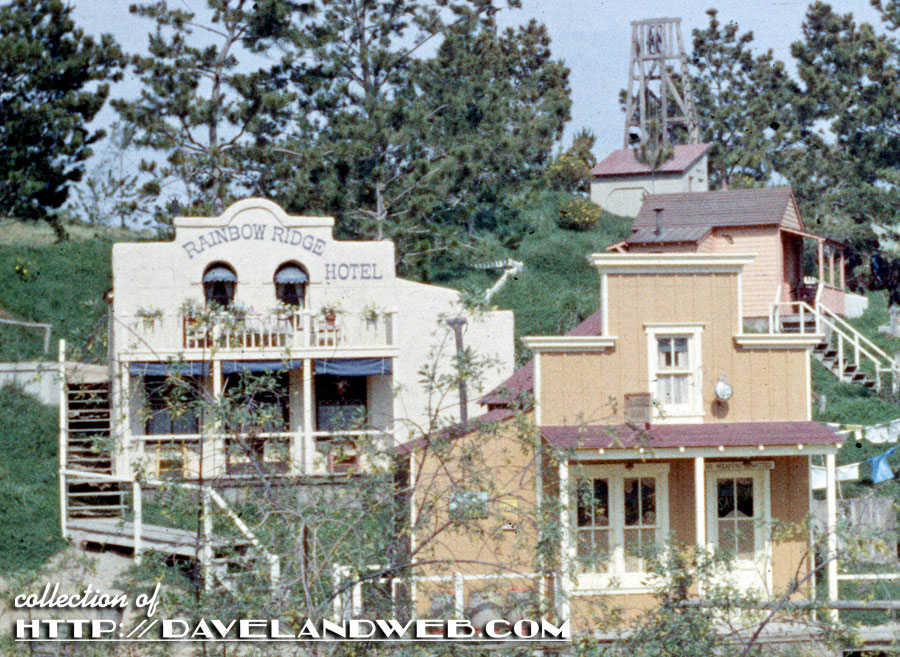 Wouldn't it be great to offer a hotel stay at the Rainbow Ridge Hotel? Guests are attempting to stay dry as they journey beneath the falls of Cascade Peak: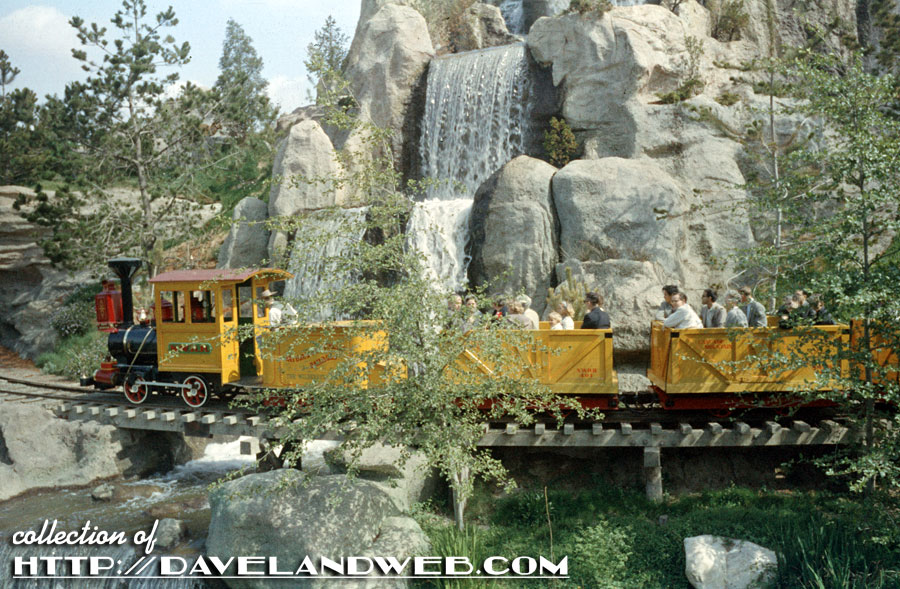 The rest of today's shots are from September 1964, presented (of course) in the order that they were taken. Four years later, and guests are still trying to stay drive!
How about a closeup of the cab?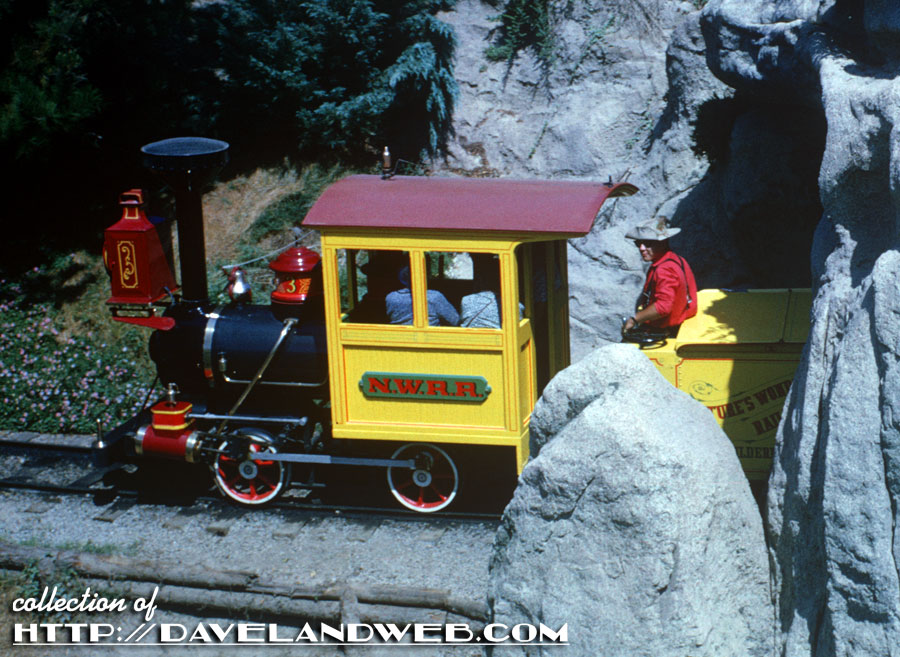 Two shots of the Devil's Paint Pots: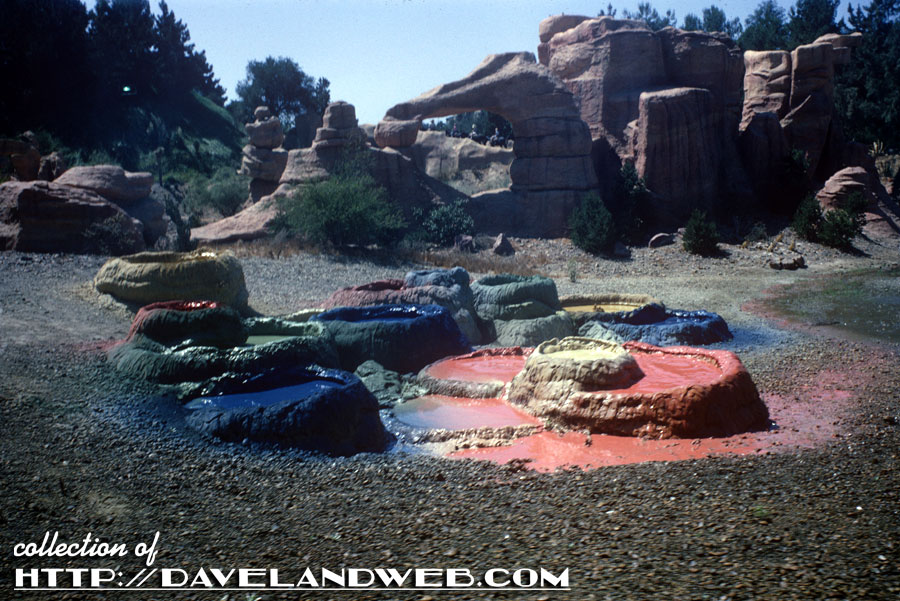 An unexpected geyser! Ain't nature grand?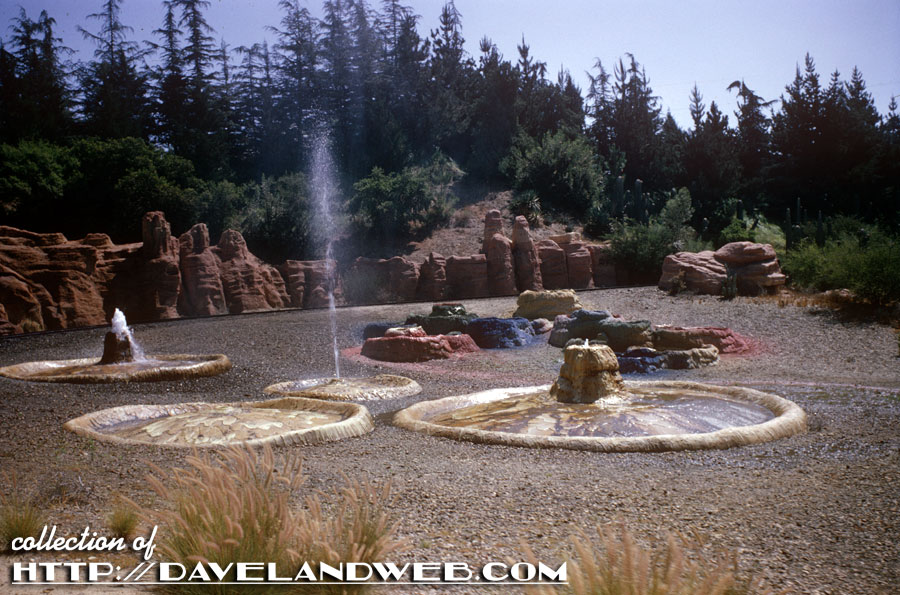 Last one shows the Mine Train at the Rainbow Ridge station: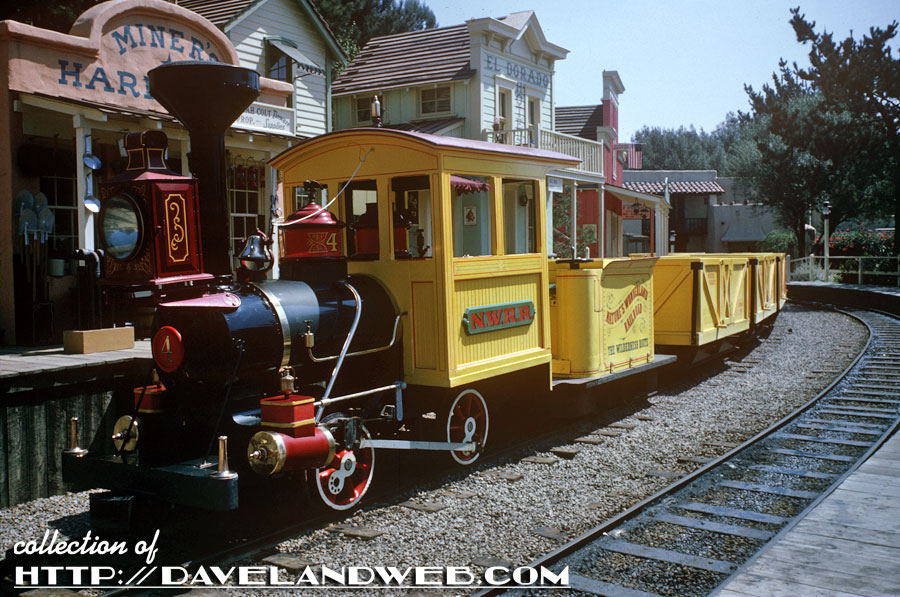 See more vintage Mine Train/Nature's Wonderland photos at my
main website.