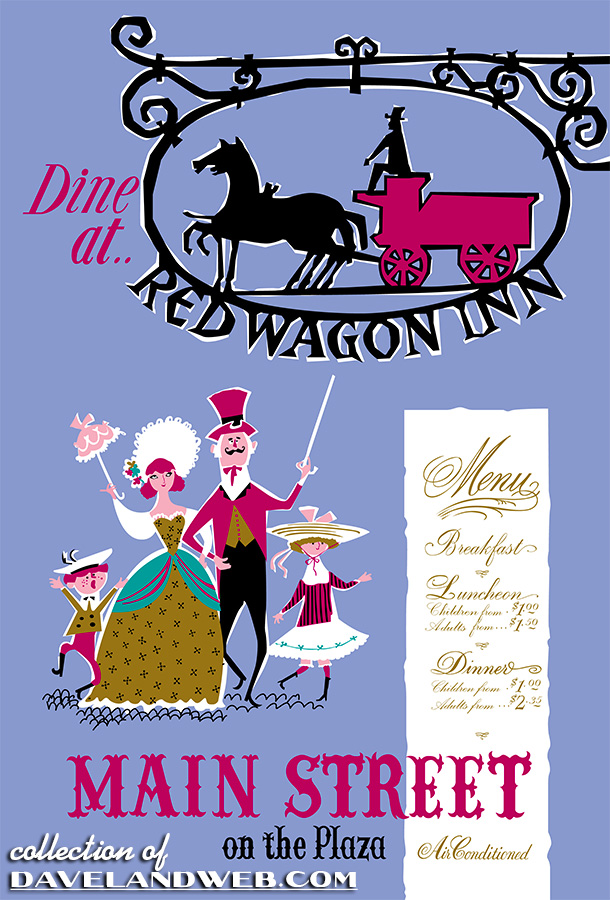 Welcome to the Red Wagon Inn! This opening day restaurant was sponsored by The Swifts Premium Meat Company in Kansas City. The Red Wagon Inn also originally included an area with a VIP lounge, a wet bar, and bathroom for Walt's special guests. This area became a hospitality center for Goodyear when they were a sponsor, then converted to offices, and finally destroyed in the 1999 rehab. This first photo is from August 27, 1955.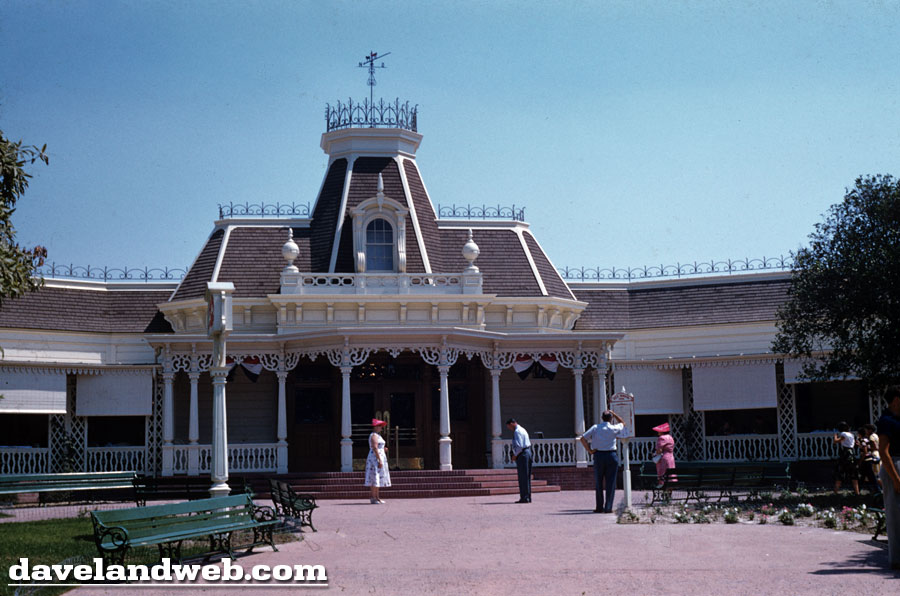 This poor guest seems to have a hard time deciding what to eat...or else he's shading his head from the hot summer sun.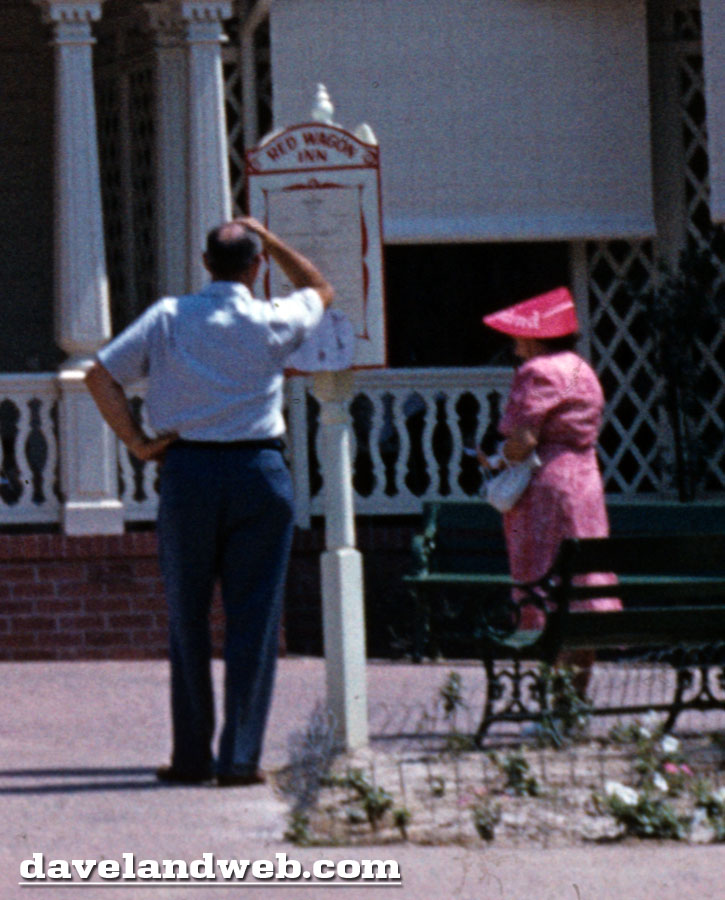 The restaurant is decorated for the Christmas season in this December 26, 1955 photo: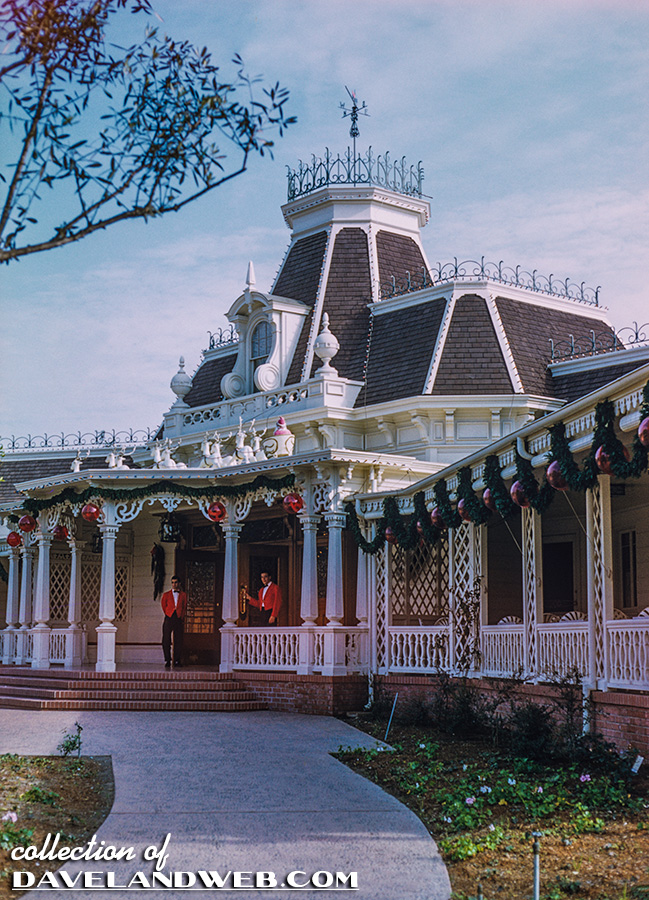 Talk about class...these cast members are ready to open the door for you!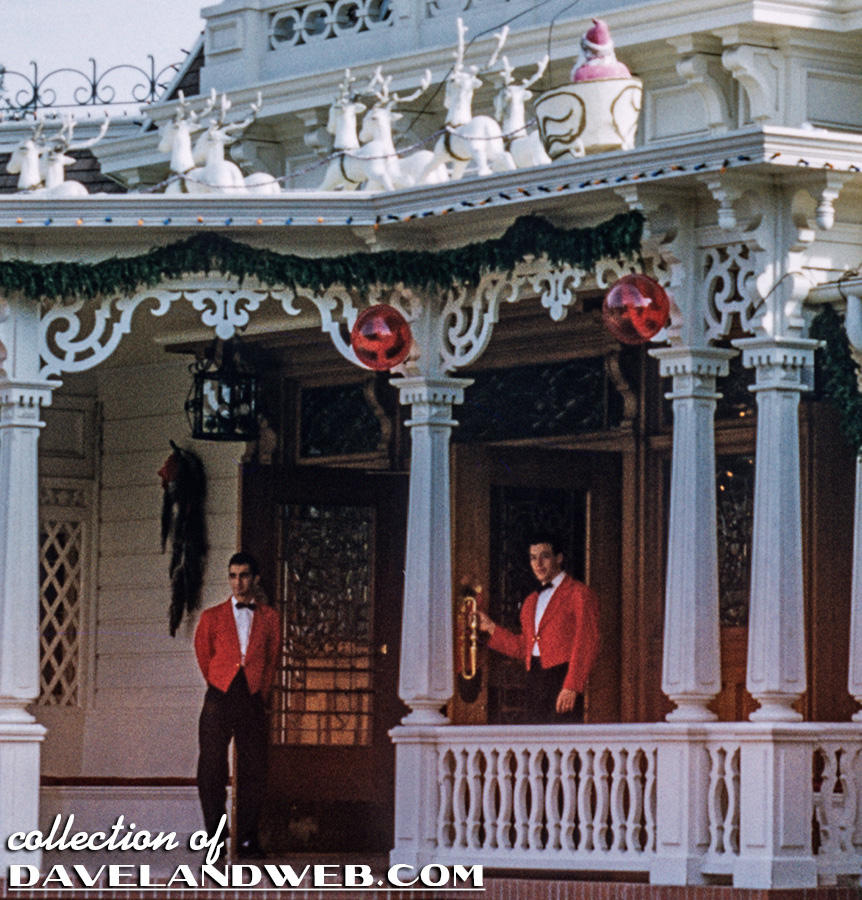 A long shot from March 8, 1956"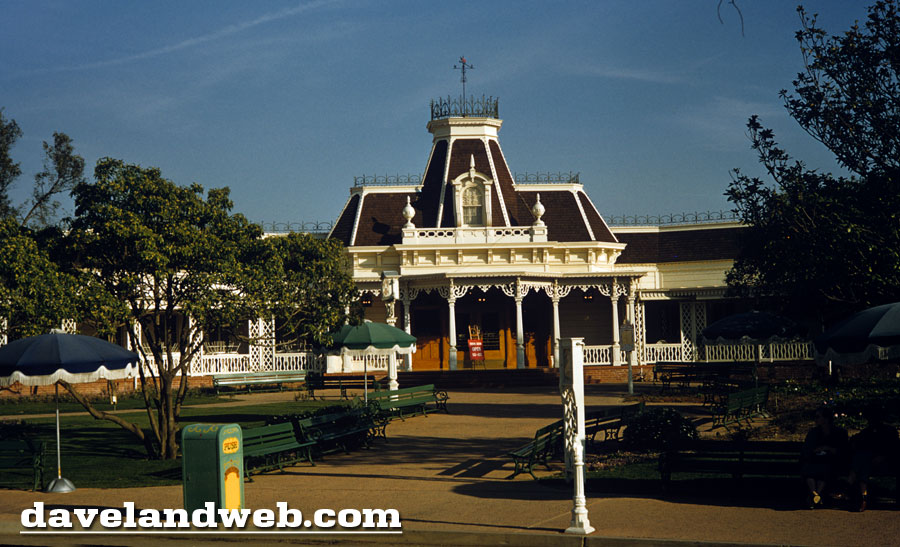 Zooming in, we can see that the Dining Room is open from 11am—8pm.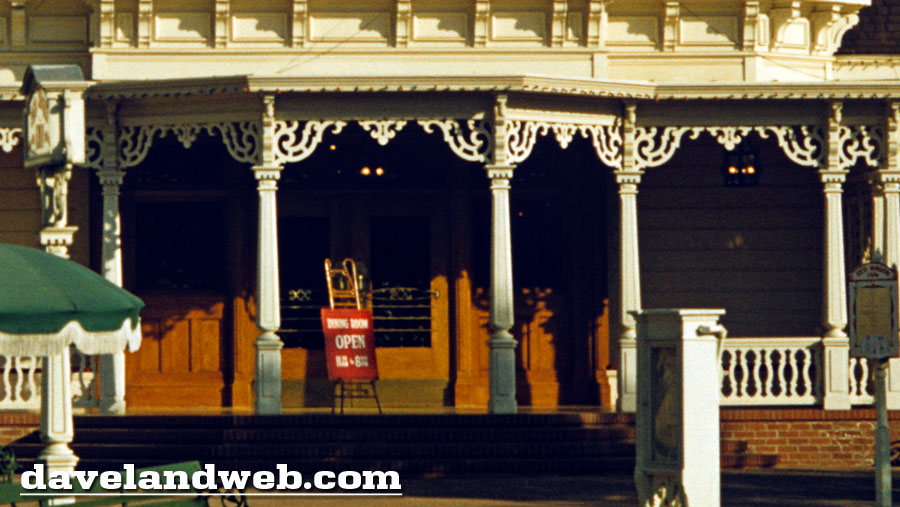 Here's an ad for the restaurant from a 1959 issue of Vacationland magazine:

An interior shot...I believe it was still The Red Wagon Inn at the point that this color image was taken: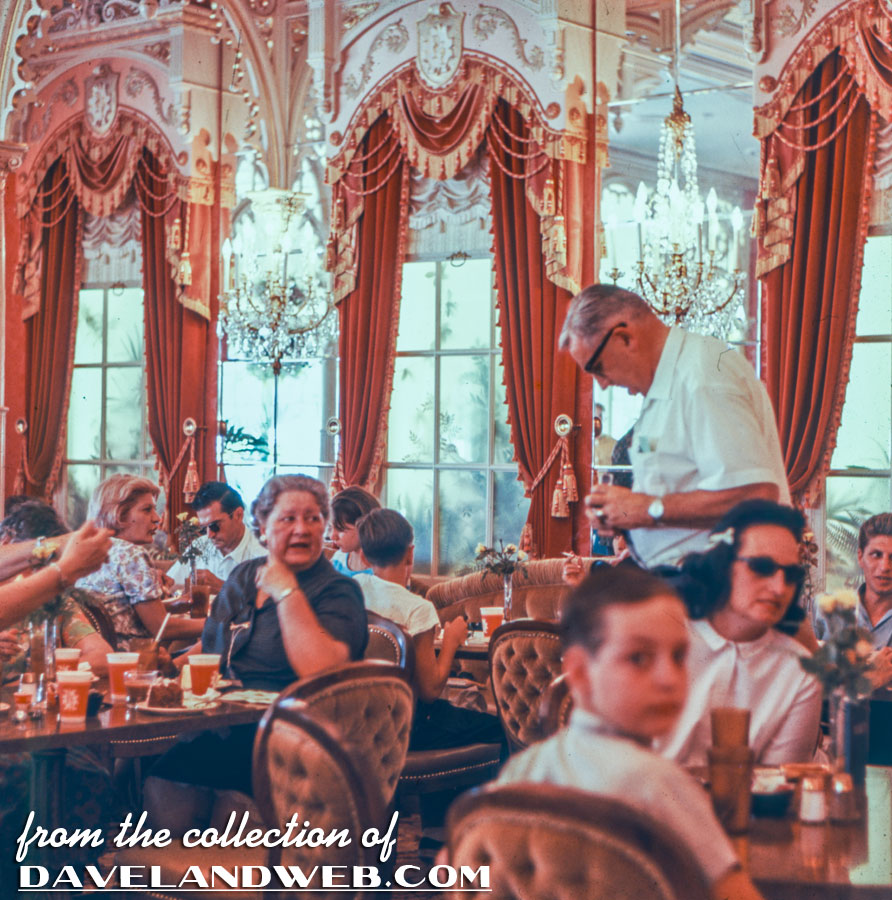 The Dapper Dans are serenading The Rose Bowl Queen Carole Washburn, at this Dec. 19, 1960 banquet: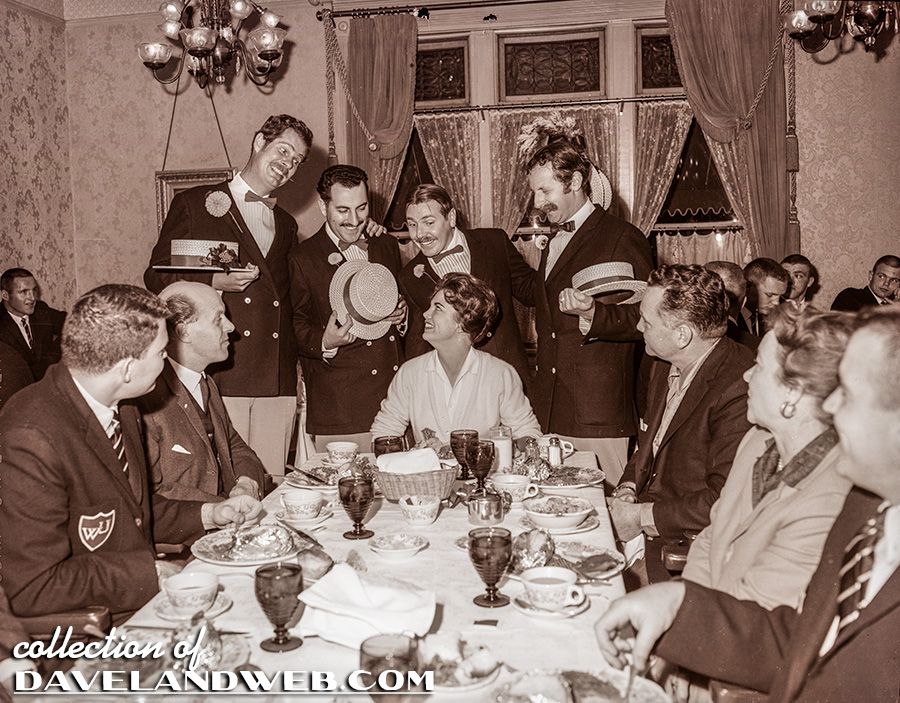 Too bad Walt shelled out the money for a new sign; the Red Wagon Inn had only 2 years left to go when this September 1963 photo was taken: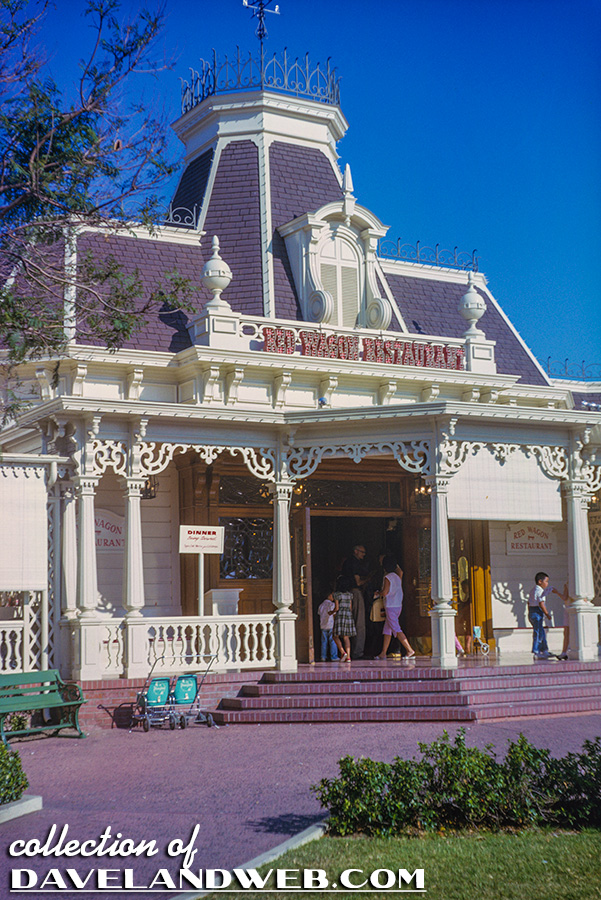 Getting closer, we can see a sign that states "Dinner Being Served - Special menu for children." I wonder if Chicken Nuggets had been discovered at this point in time? Just another reason to use my time machine!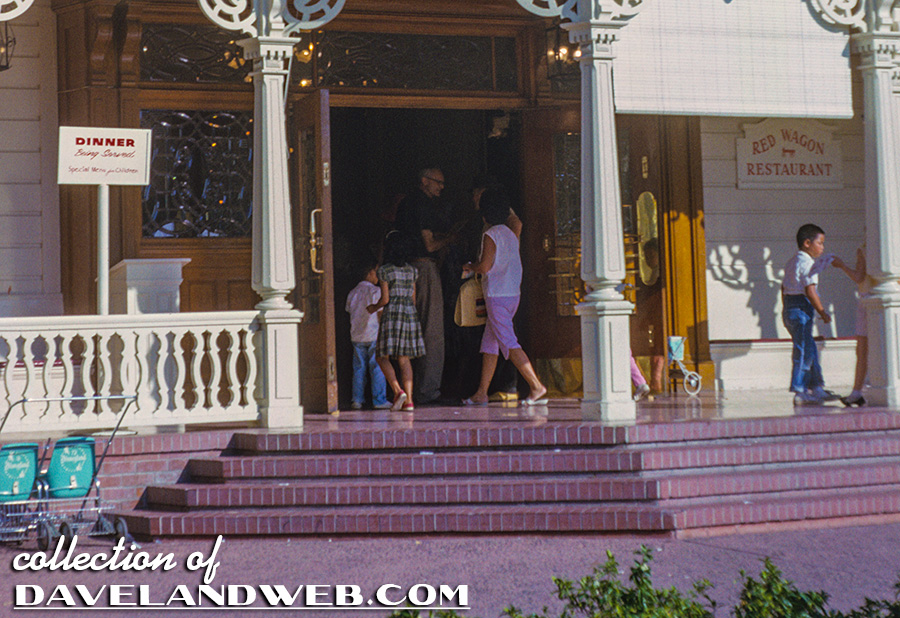 Oh the irony of one of the Three Little Pigs standing outside a restaurant sponsored by Swift's Premium Meats. That's a lot of bacon!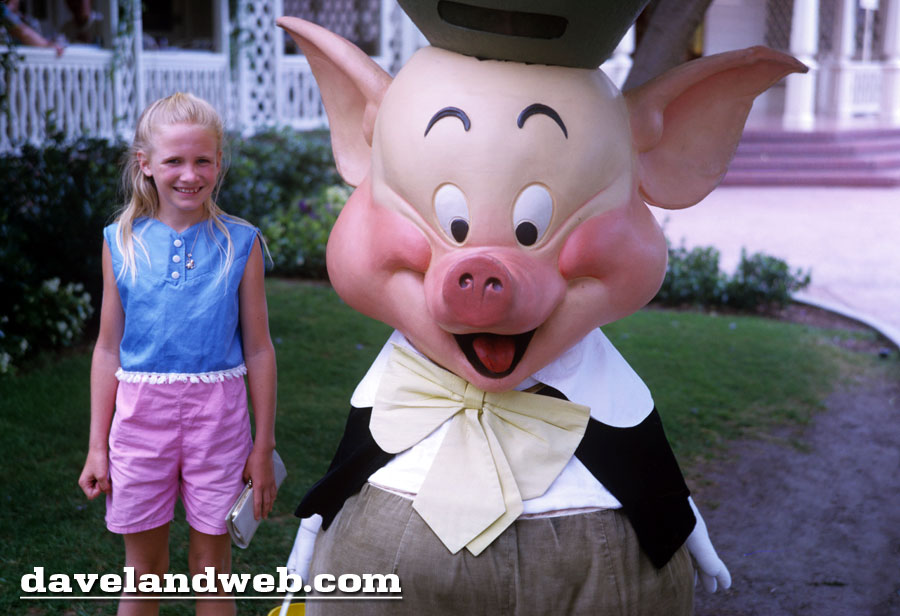 One of the original placemats/menus for your perusal: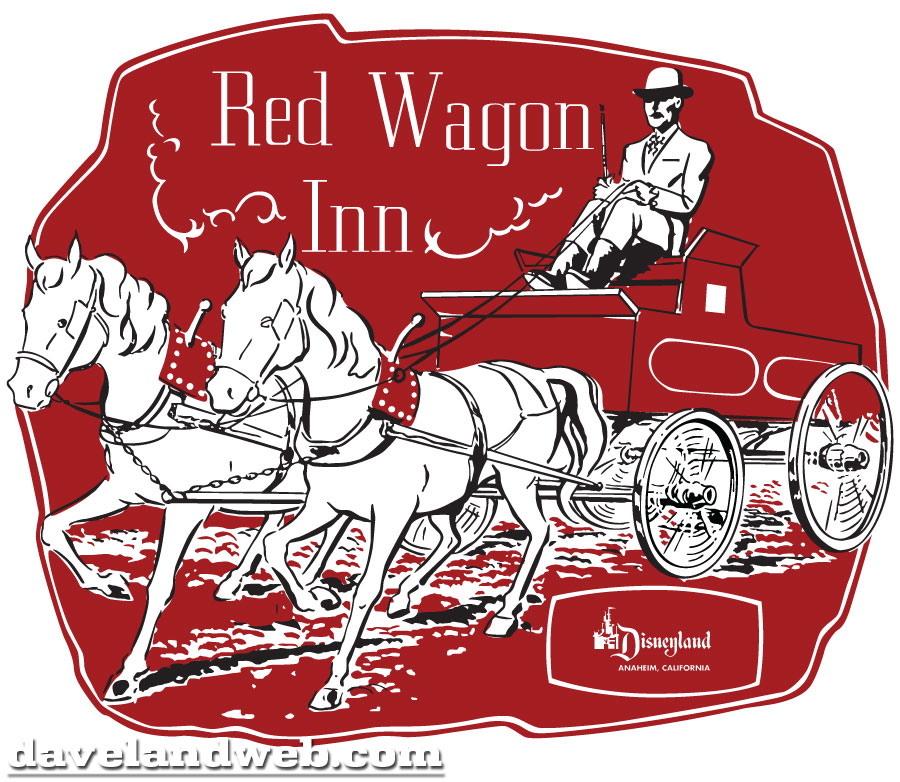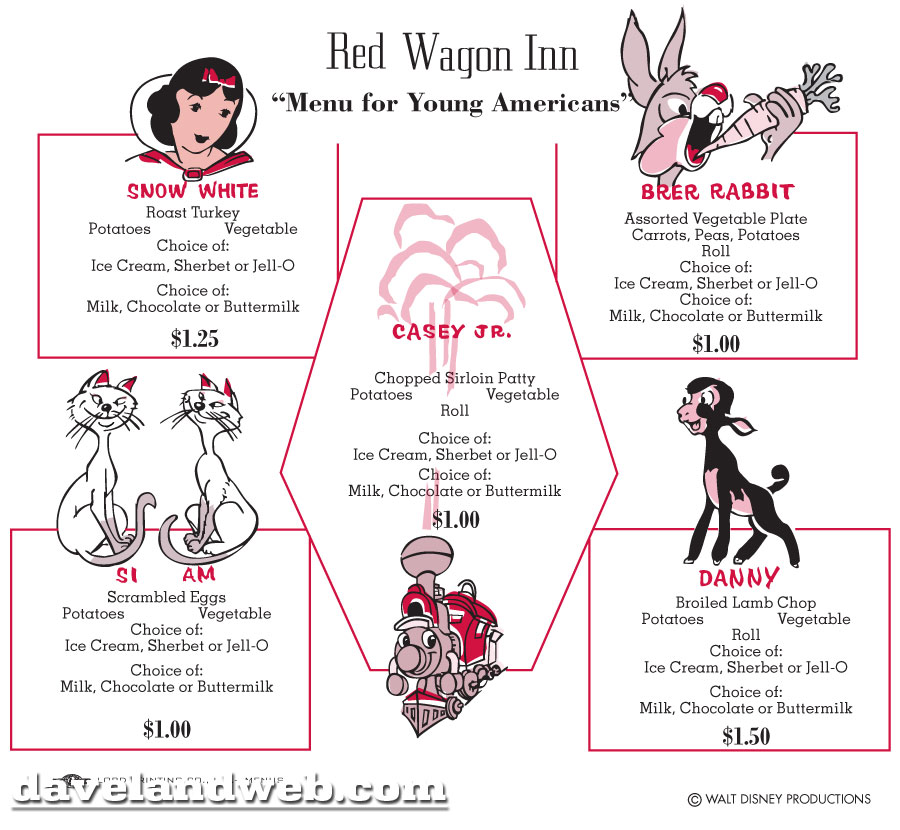 See more vintage & current Disneyland Red Wagon/Plaza Inn photos on my Red Wagon/Plaza Inn web page.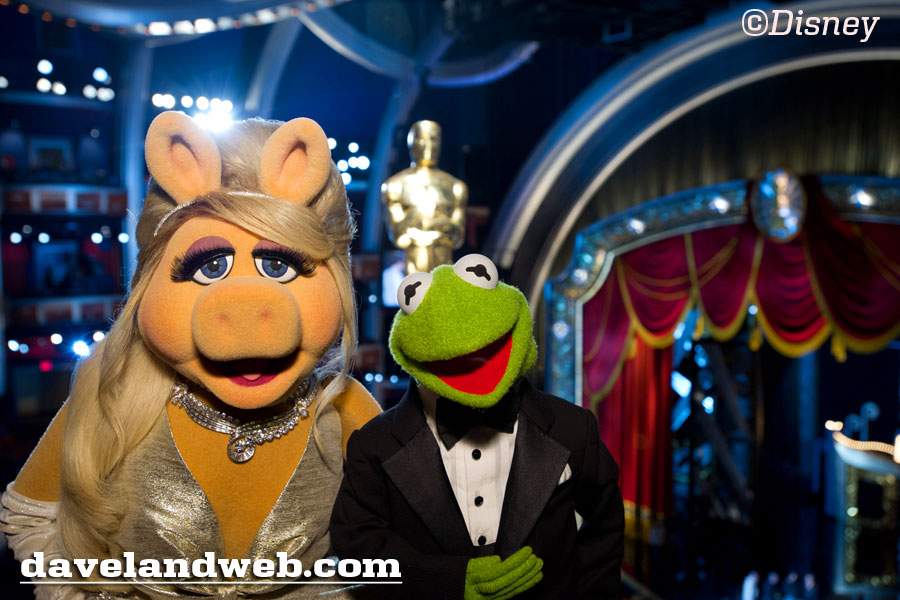 Here's a shot of Miss Piggy & Kermit at the Oscar's; I loved their bits during the ceremony.
Don't forget to bring "The Muppets" home on March 20th with the Wocka Wocka Value Pack, which contains the movie on Blu-ray high-definition, DVD and Digital Copy (3 discs) plus a download card which allows fans to own all the songs from the film's hugely popular soundtrack from Walt Disney Records!