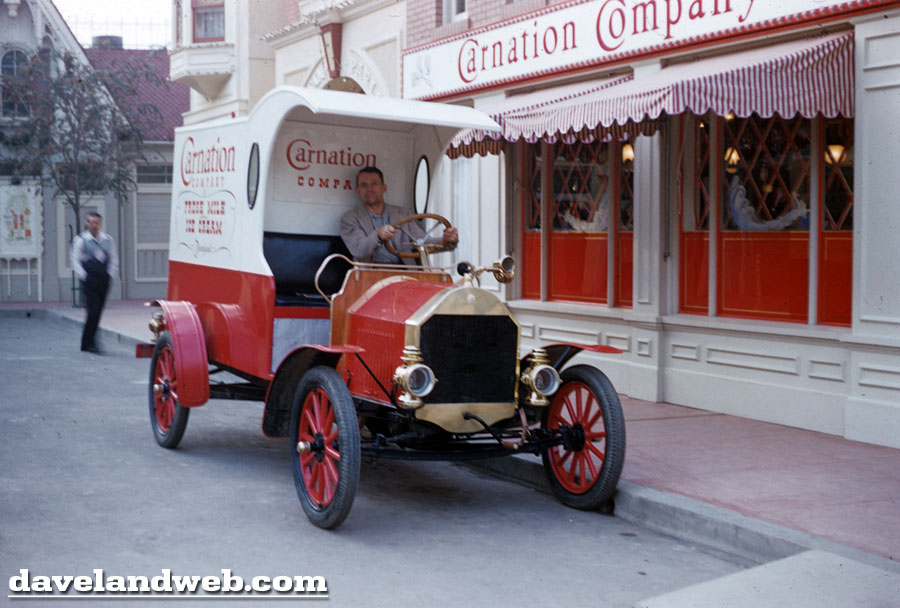 Across the way from East Center Street is West Center Street. Huh...who'd have thought? In the early days, West Center Street was a snoozer. Guests either used it to enter the Carnation Ice Cream Parlor, to pose on the Bob Gurr designed Carnation Company Truck, or as a bathroom pitstop.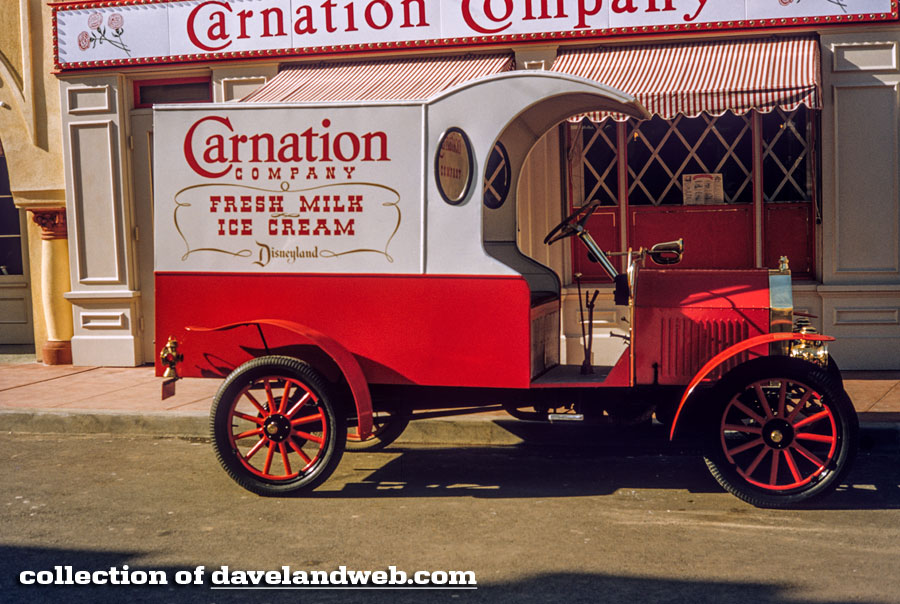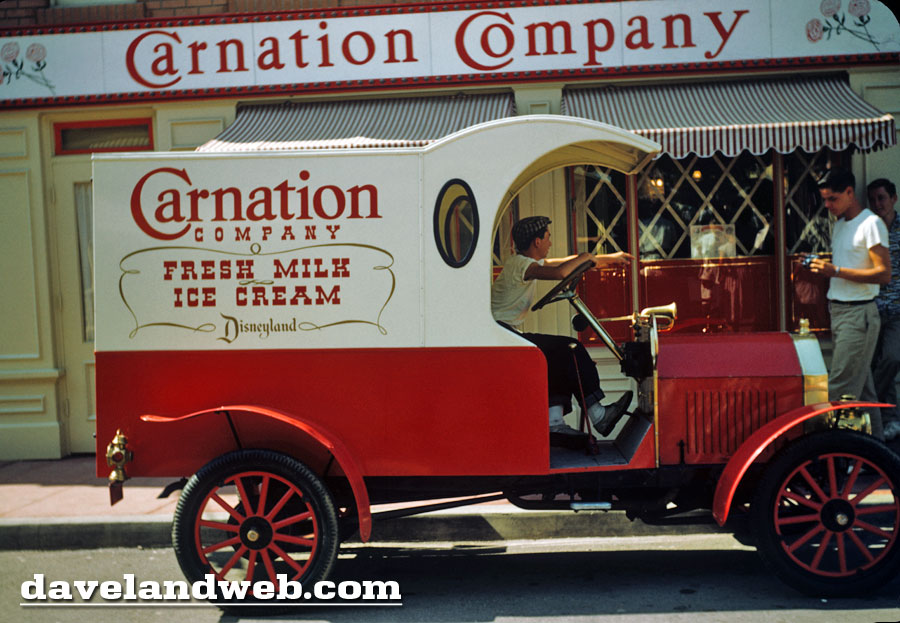 Nothing to see here folks...keep moving.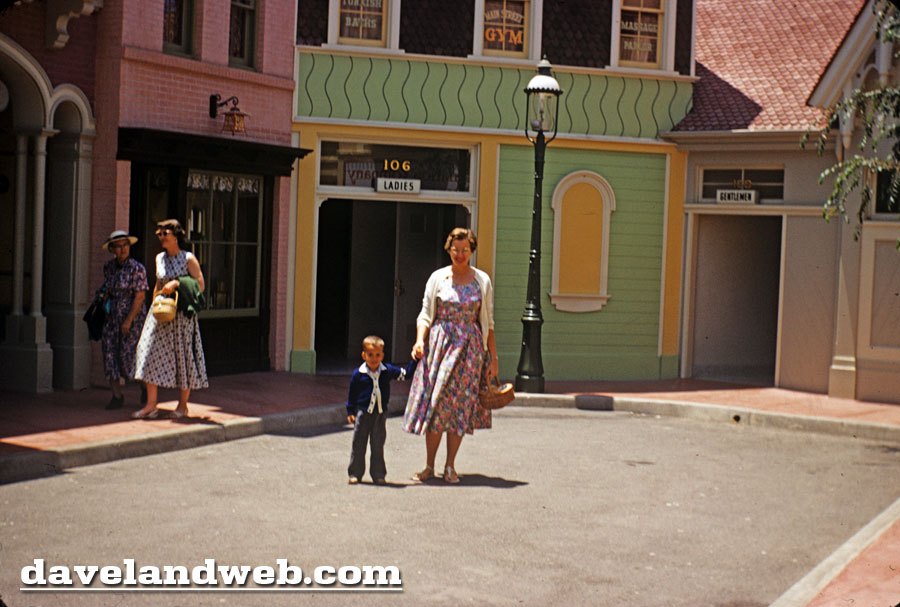 By fall of 1959, things began to get colorful here as West Center was invaded by a barrage of plastic flowers, fruits, and vegetables. Lasting almost 20 years, this outdoor "flower" mart was available to guests who wanted to purchase the perfect bouquet or centerpiece.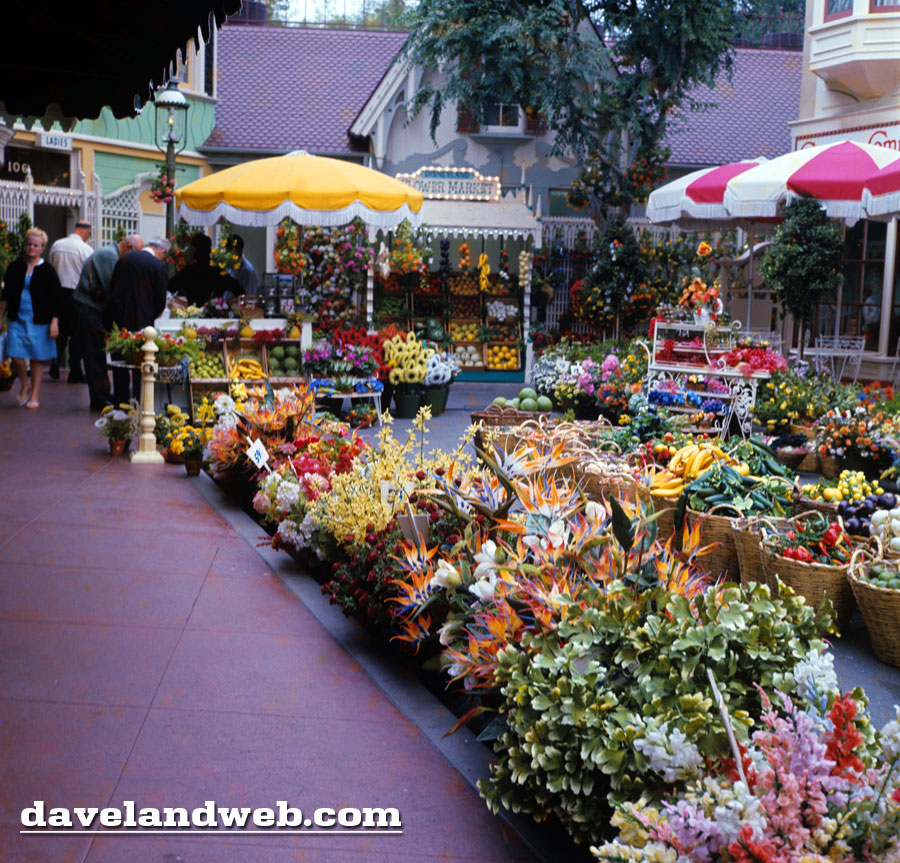 You could find a wide assortment of guests here, checking out the artificial flora: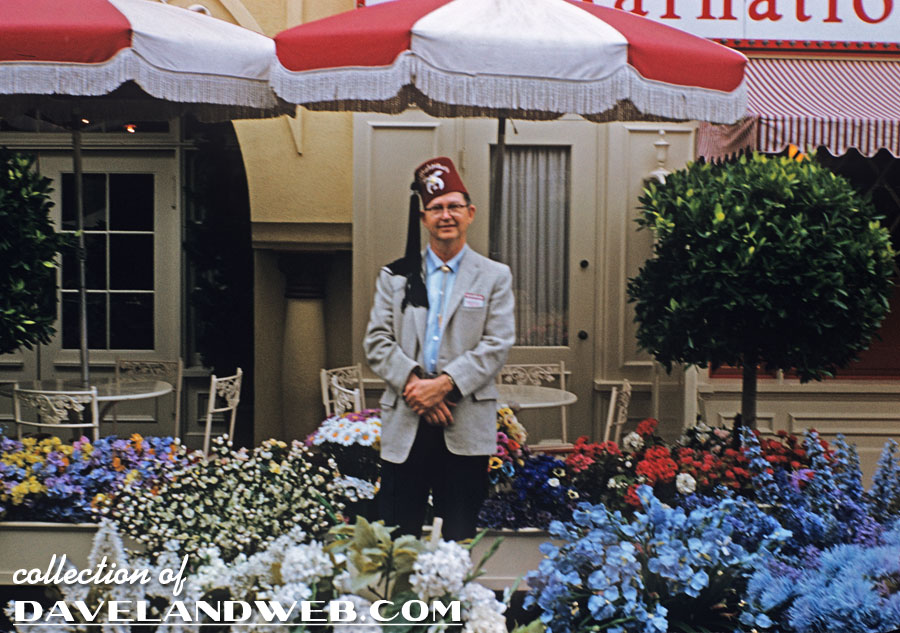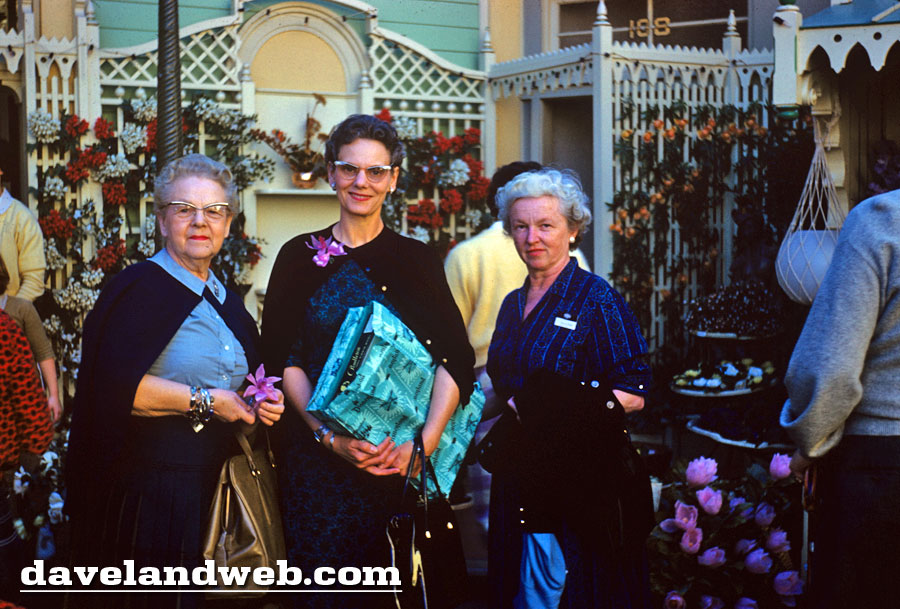 Nosy-newsies like me can tell by zooming in that the lady in the middle bought herself something at the Pendleton Shop in Frontierland: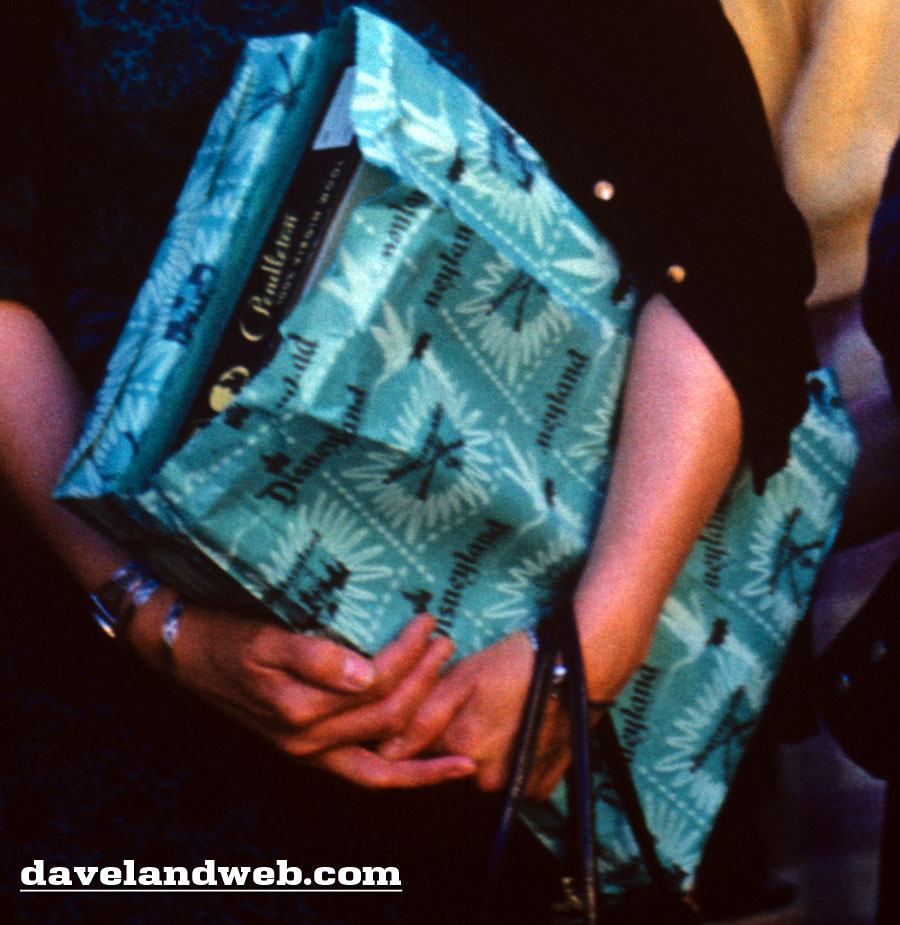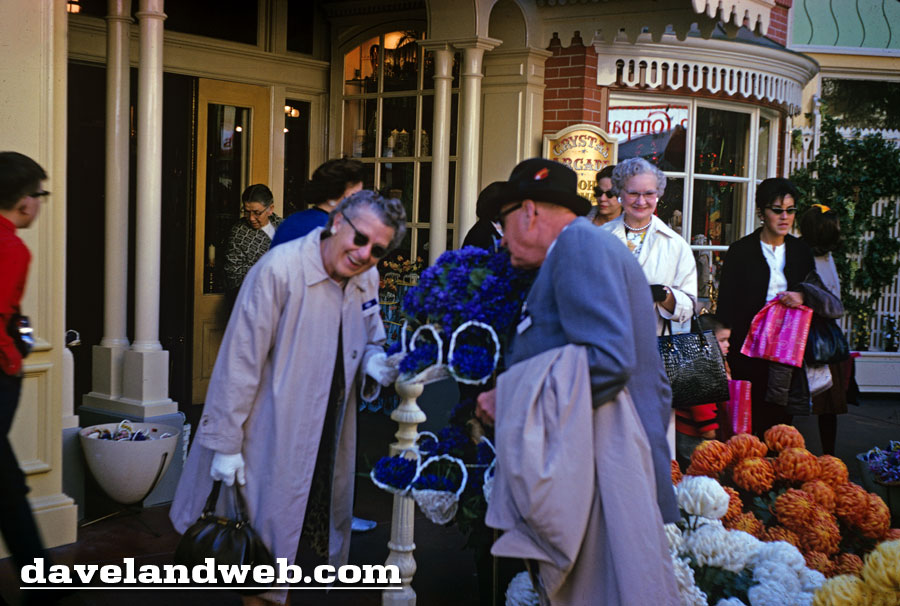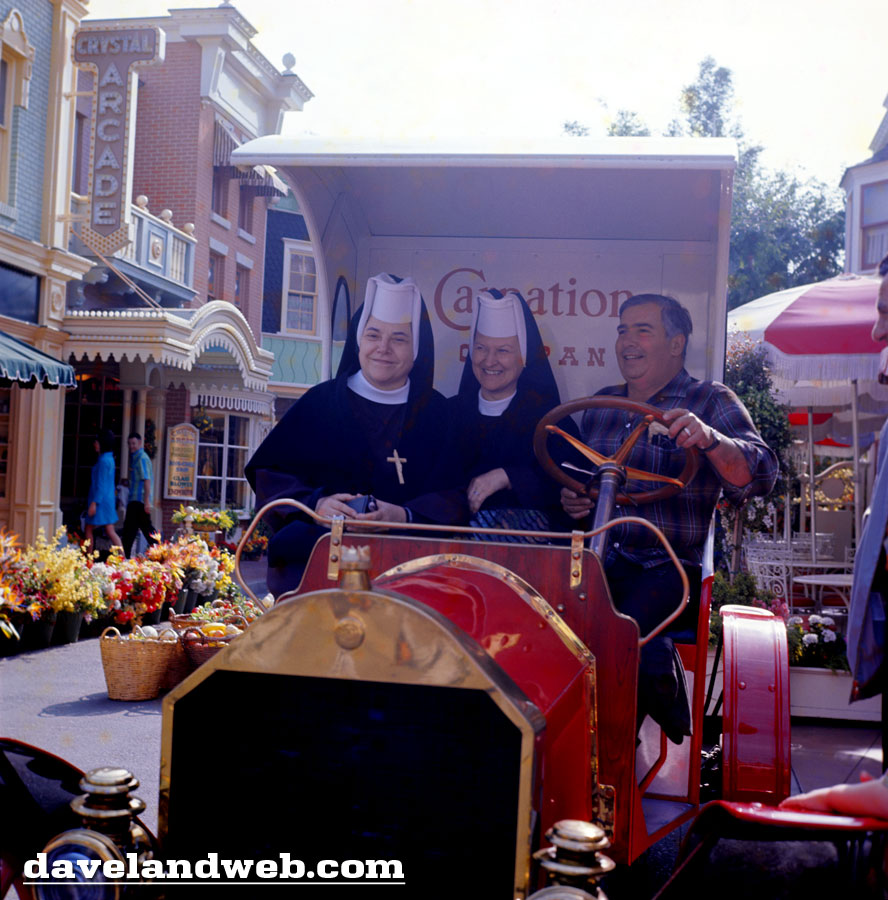 That's a lotta' grapes!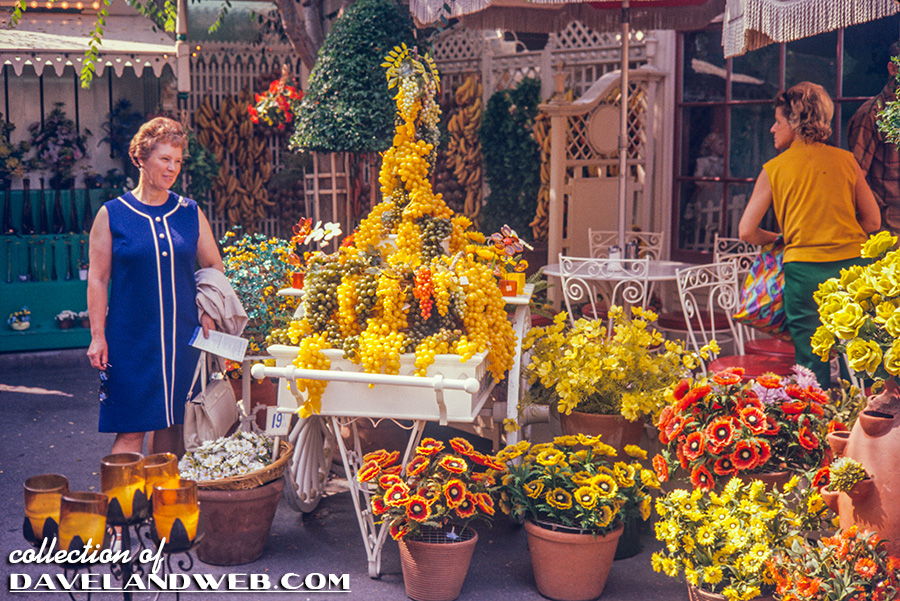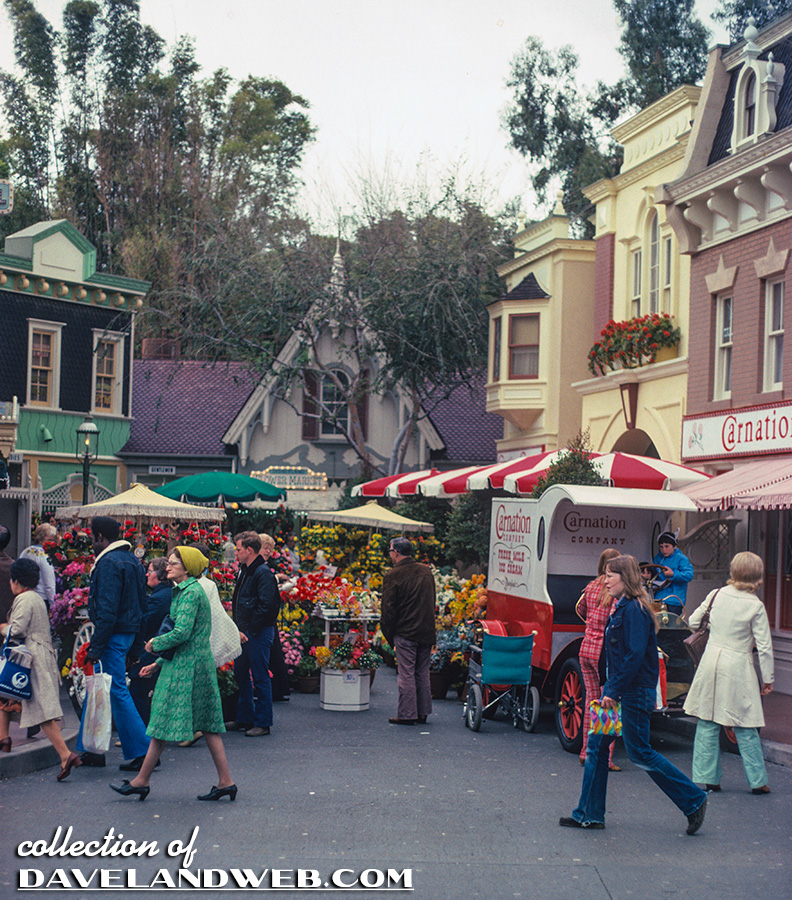 While all of these plastic flowers look like a lot of fun to the guests in today's photos, I think I'll just slink into the Carnation Ice Cream Parlor and get myself a sundae! See you back on Main Street U.S.A. tomorrow!
See more vintage & current Disneyland Main Street West Center Street photos on my West Center Street web page.