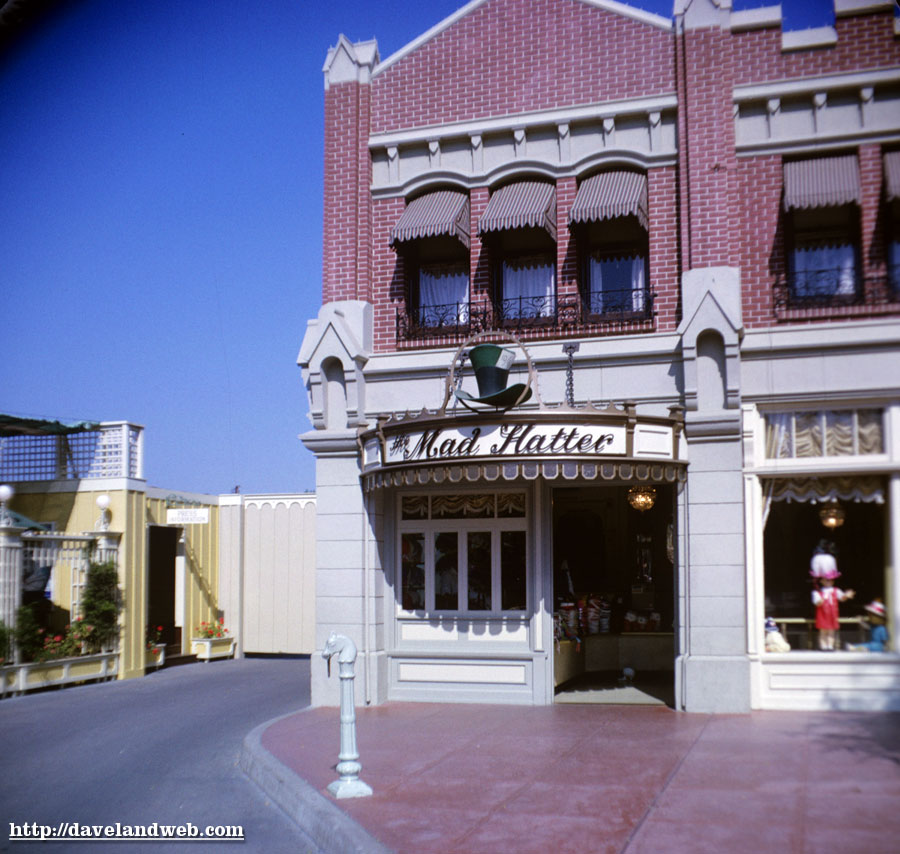 I think that before I continue on my ideal visit of Disneyland (courtesy The Time Tunnel), I would need to buy a genuine pair of Mouse Ears. What better place than the Mad Hatter in Town Square?
Let's follow the festive marching band around the corner to International Street.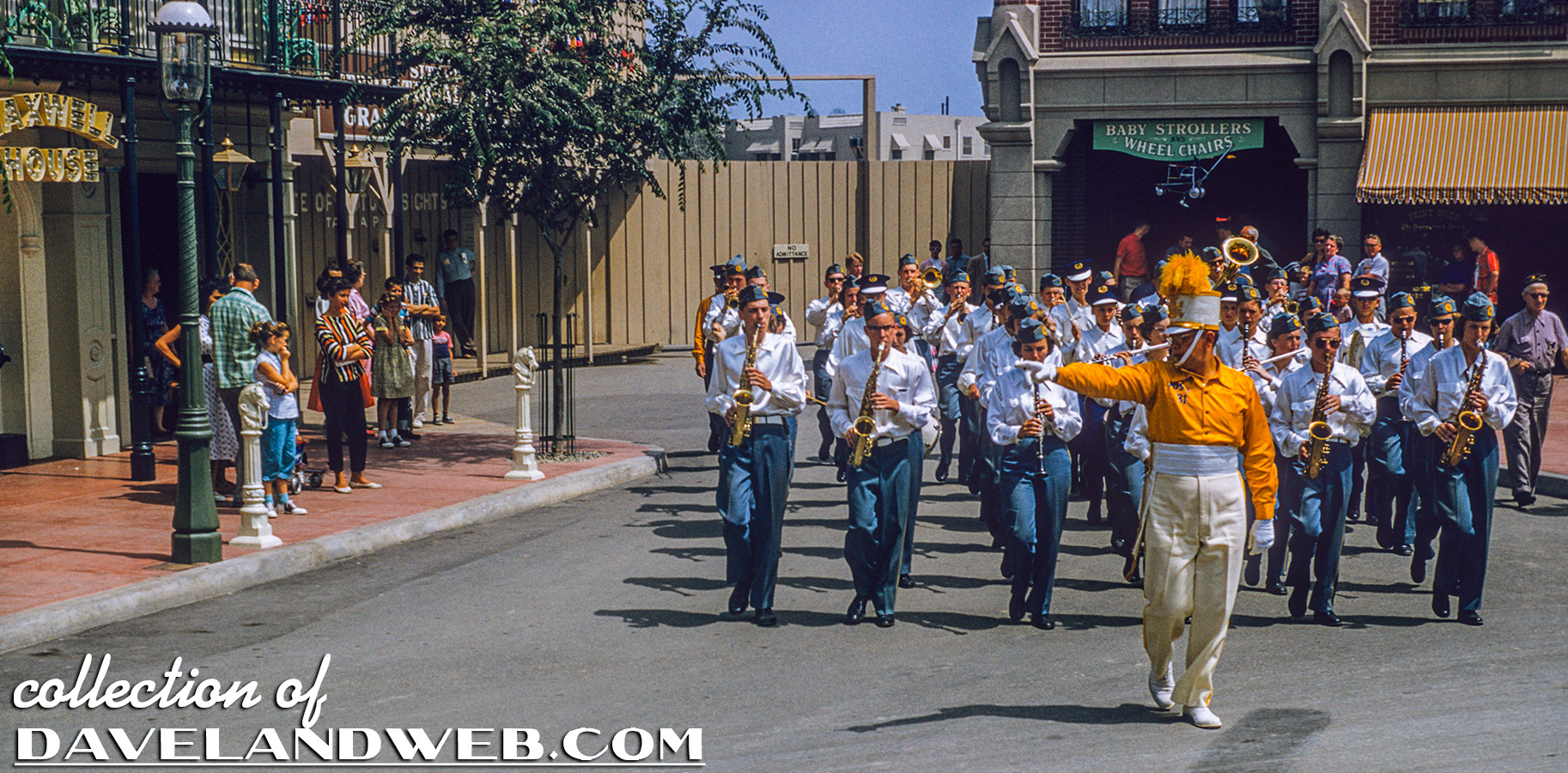 What? International Street? That's right...if you had visited at the right time, you'd have seen this marquee hailing the debut of International Street in 1957.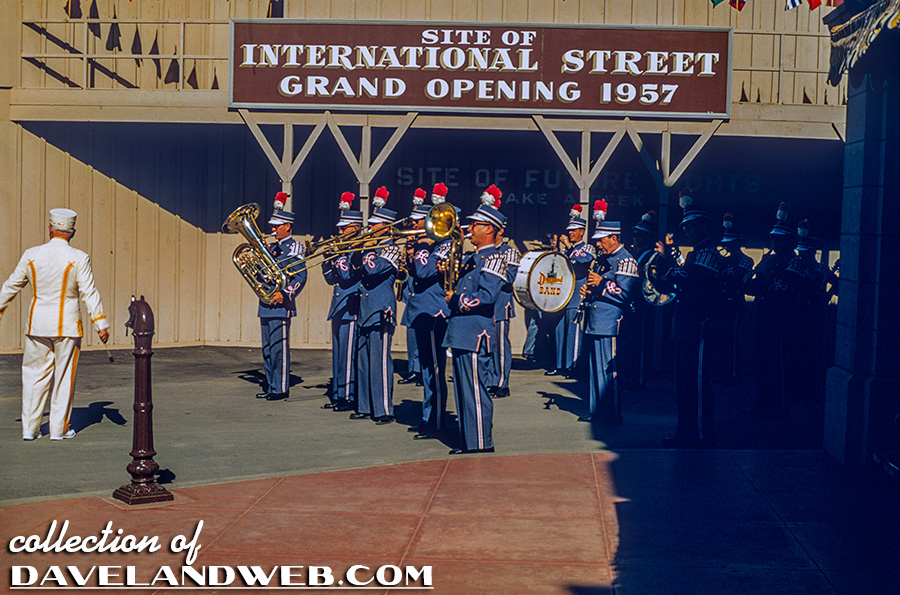 And then it became 1958.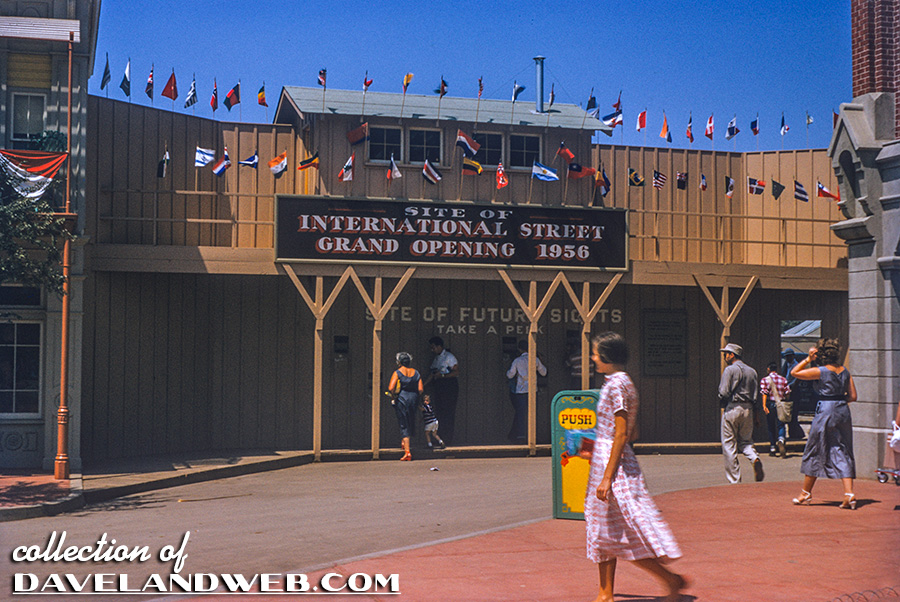 There were even "peepholes" that allowed guests to see what was going to be appearing behind the walls.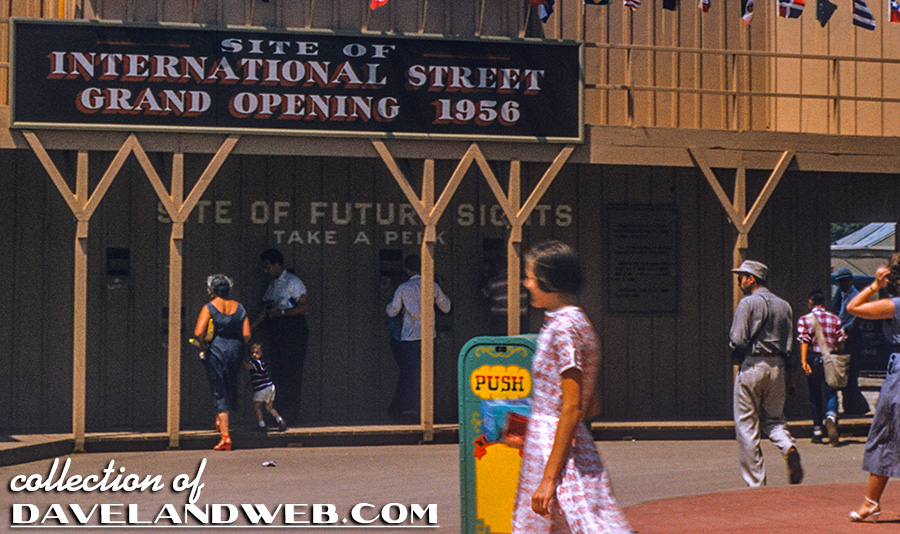 Behind this quaint older couple...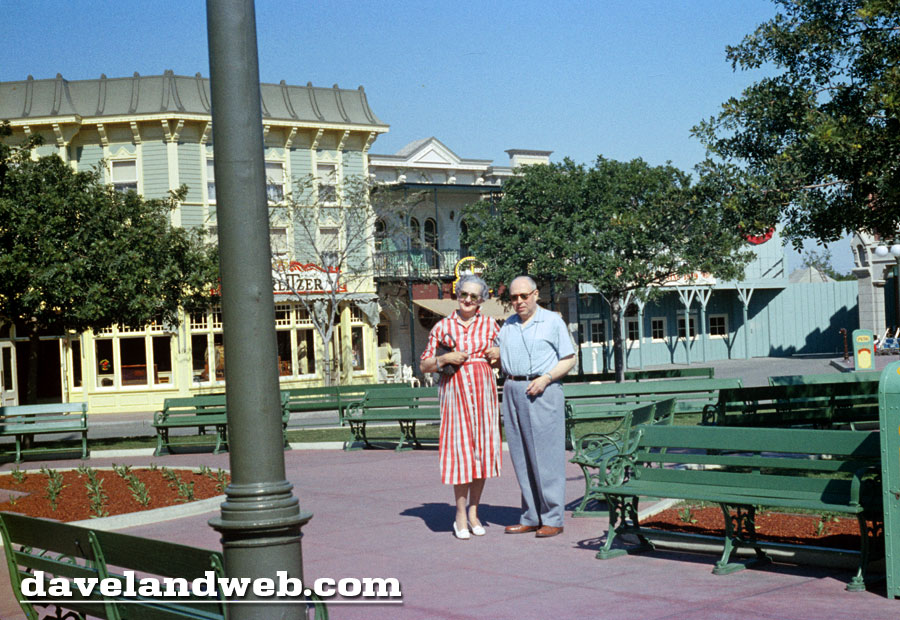 You can see that the same wall had been painted, and the date was changed to 1959.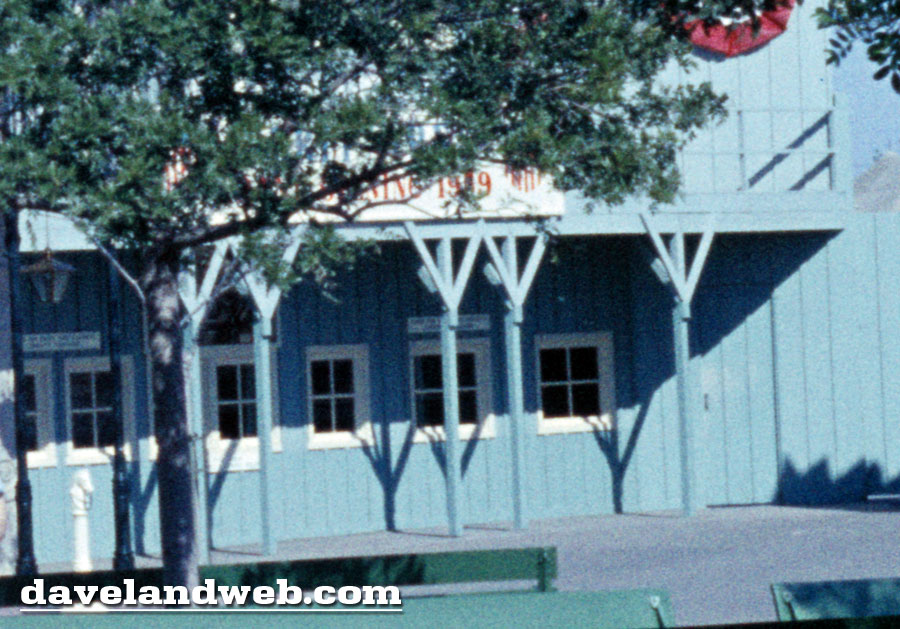 Since we're barely out of Town Square, it is fairly easy to tell that this is going to be a long day. Maybe we should join this young couple for a cup of java at the Hills Brothers Coffee House.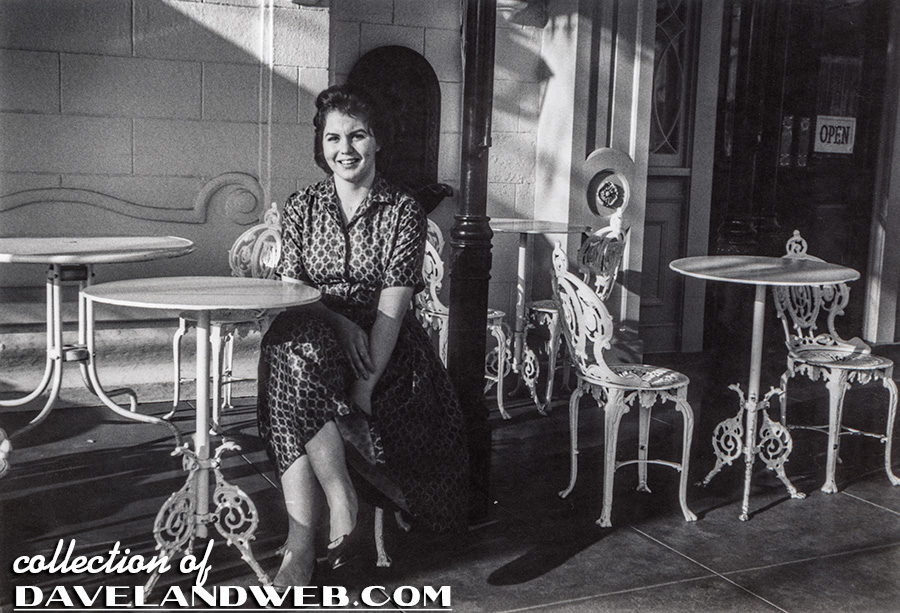 The Coffee Garden looks very inviting, and is a great place to people watch. With a Time Tunnel at my disposal, there is no rush to hit the attractions.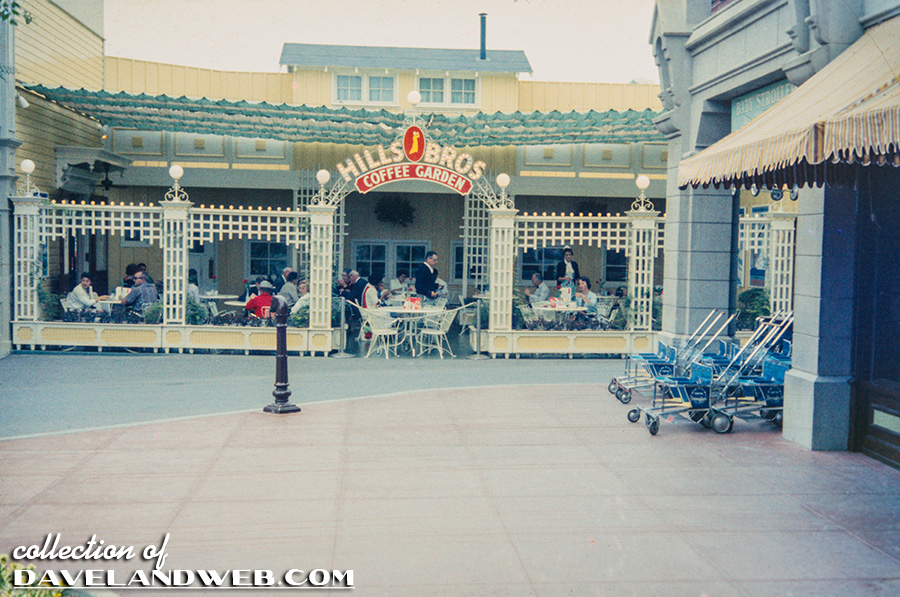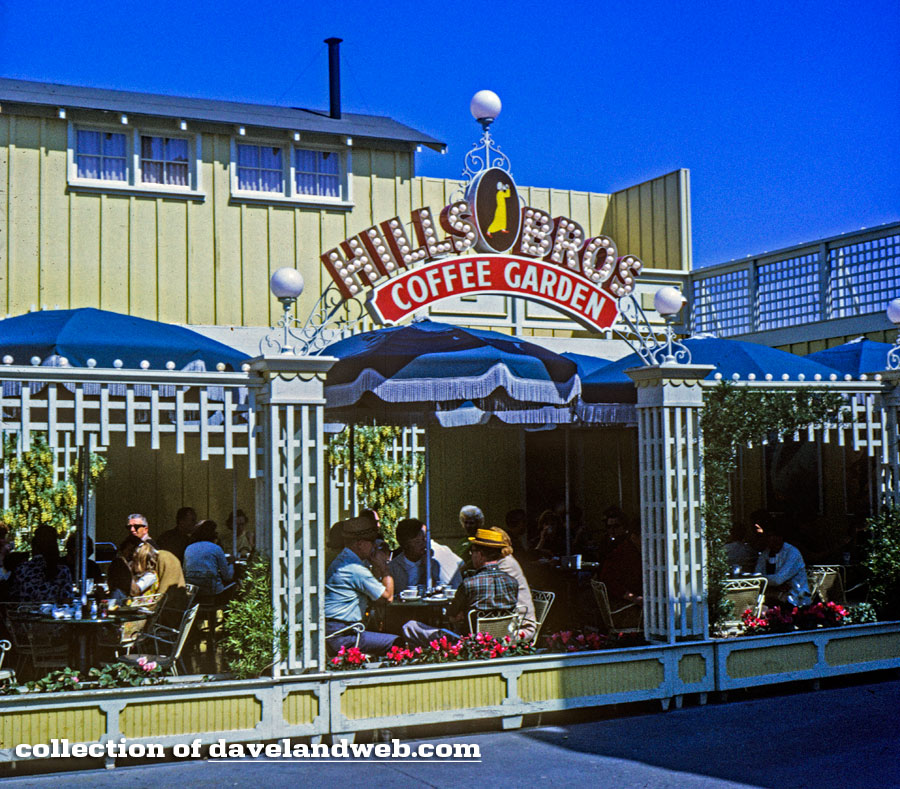 Goofy & Pluto! Could the day get any better?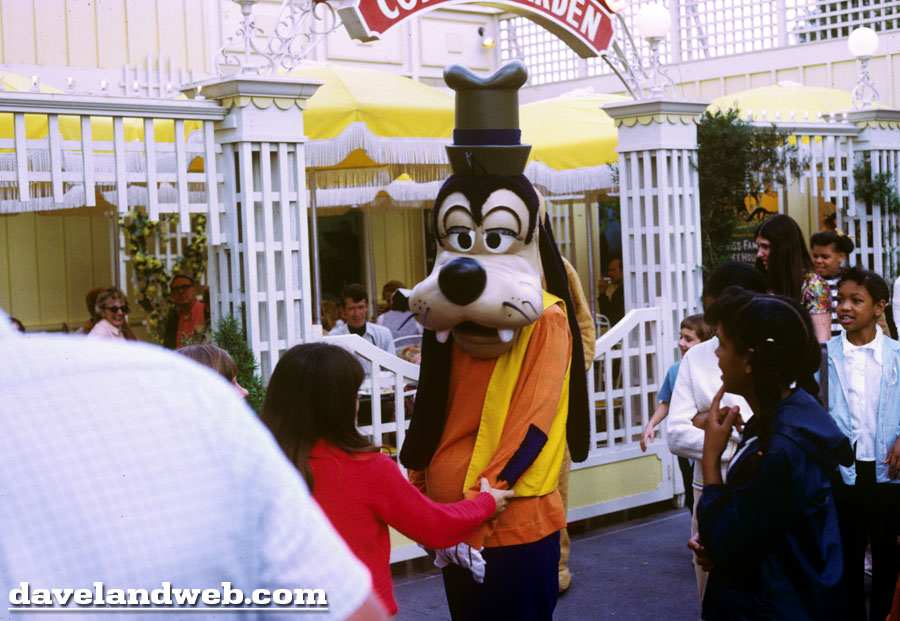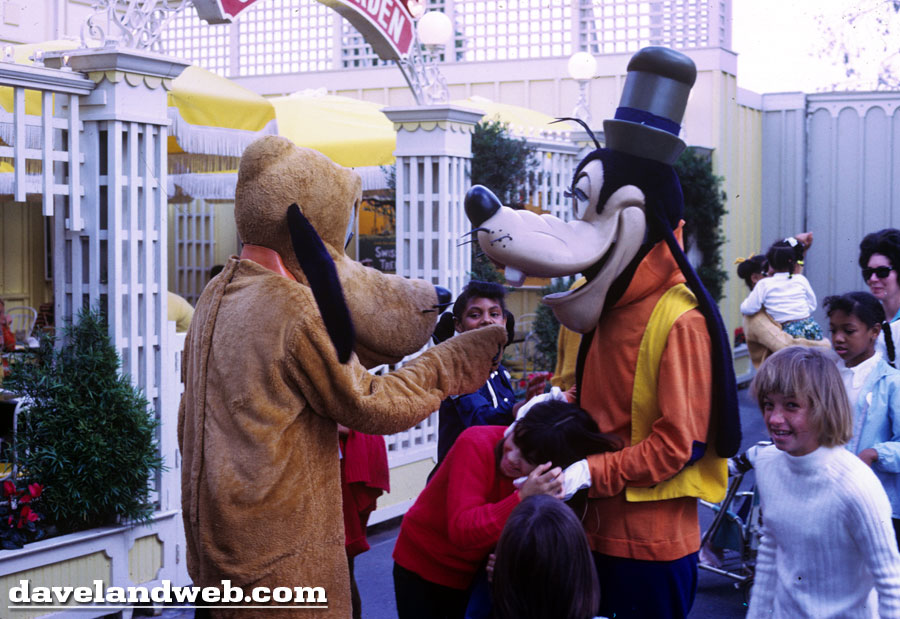 Before wrapping up today's post, I think I'll take a moment to enjoy a musical interlude at the Wurlitzer Shop on Main Street.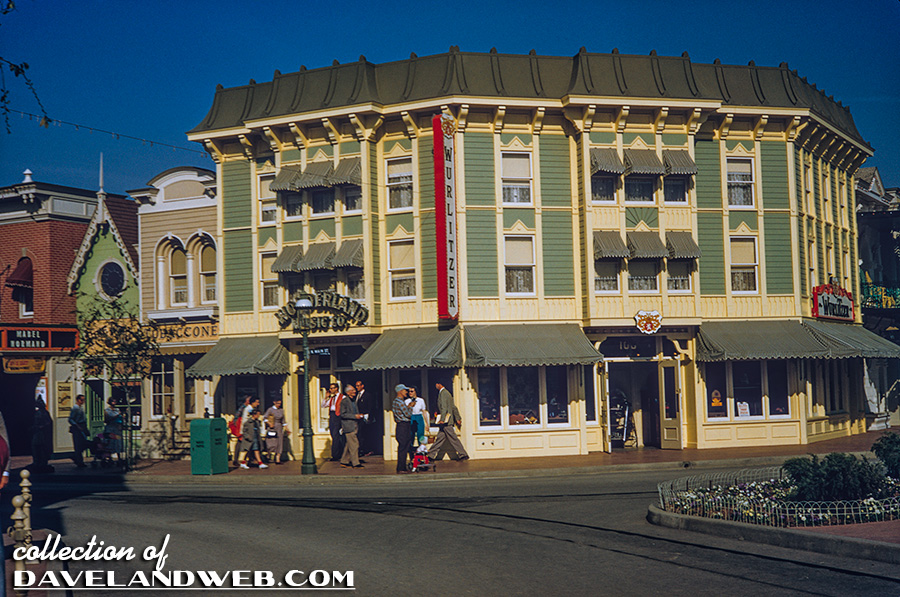 Lasting until September 1968, The Wurlitzer Shop was the place to go to hear demonstrations of pianos (player and standard) and organs. You could buy one, too (I wonder if it would fit in a locker?), but chances are you stopped in to be entertained.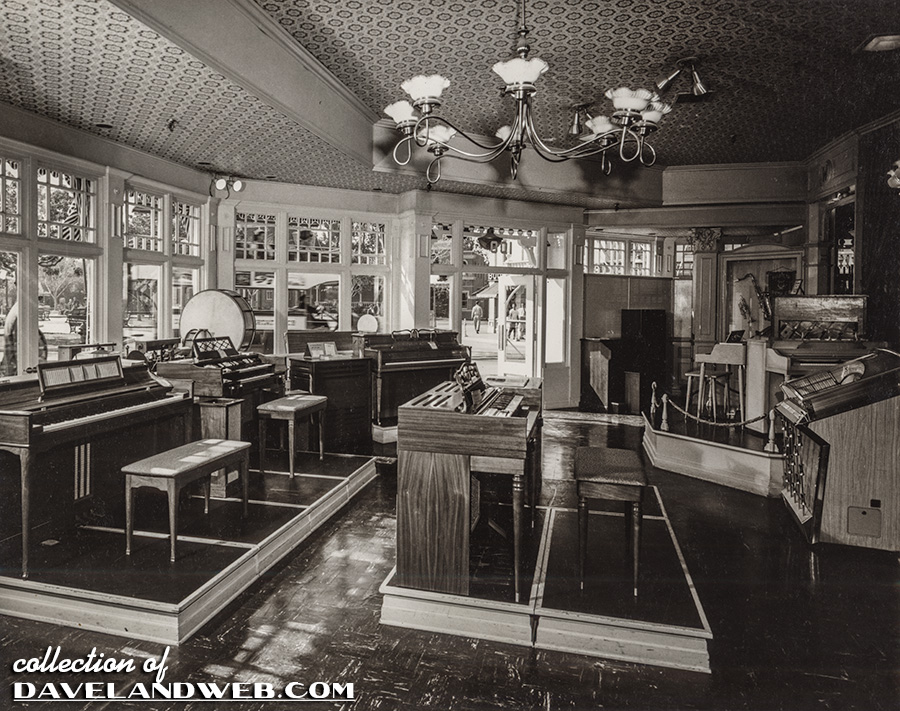 Guests would leave their contact information if interested in learning more about what they saw and heard here (which would be helpful if your locker wasn't big enough).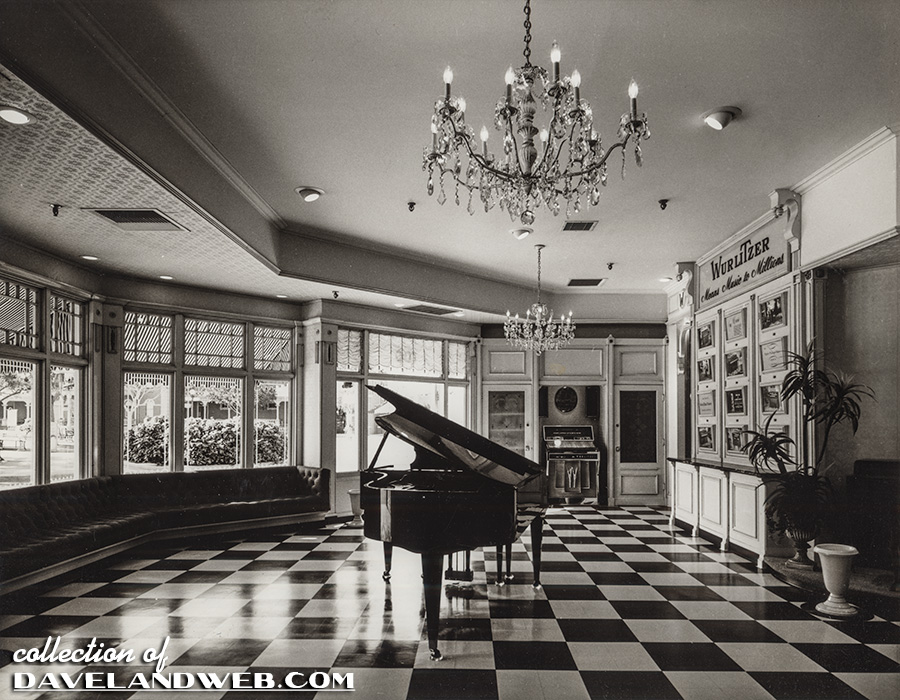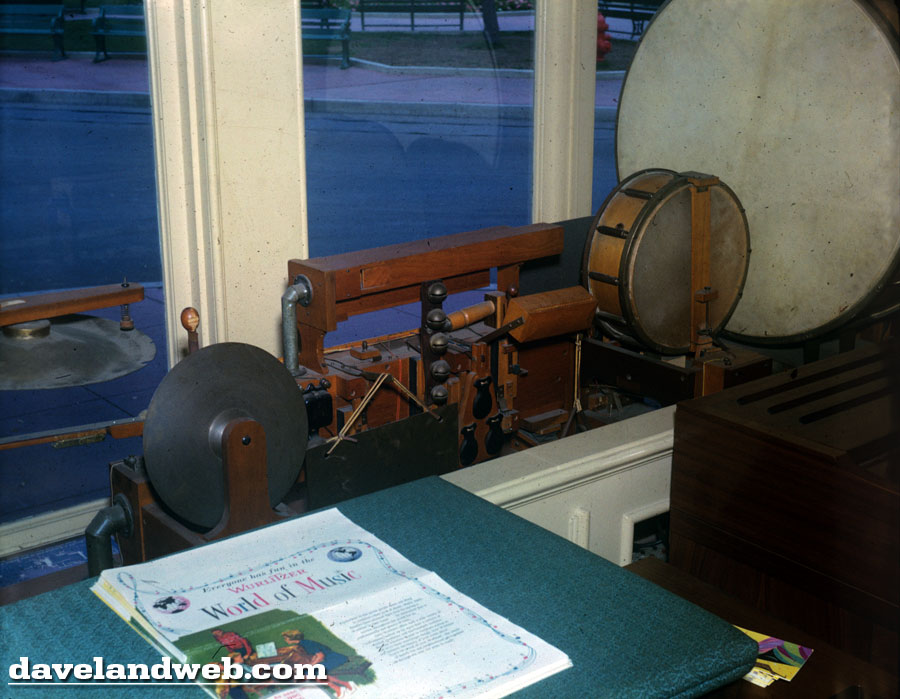 Turning the corner to Main Street, you'll find the Wonderland Music Shop. Lasting barely a year, this store became the Magic Shop and was owned by Merv Taylor until 1965.
So much to see ahead!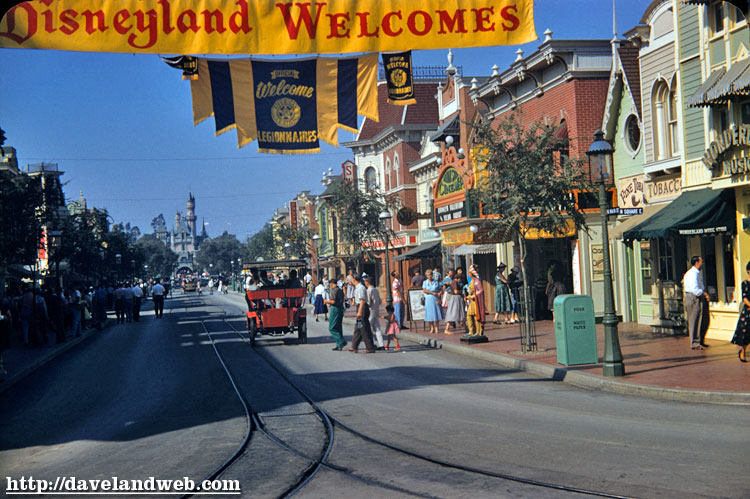 Please come back for the rest of my Time Tunnel Tour.
See more vintage & current Town Square photos on my
Disneyland Town Square web page.