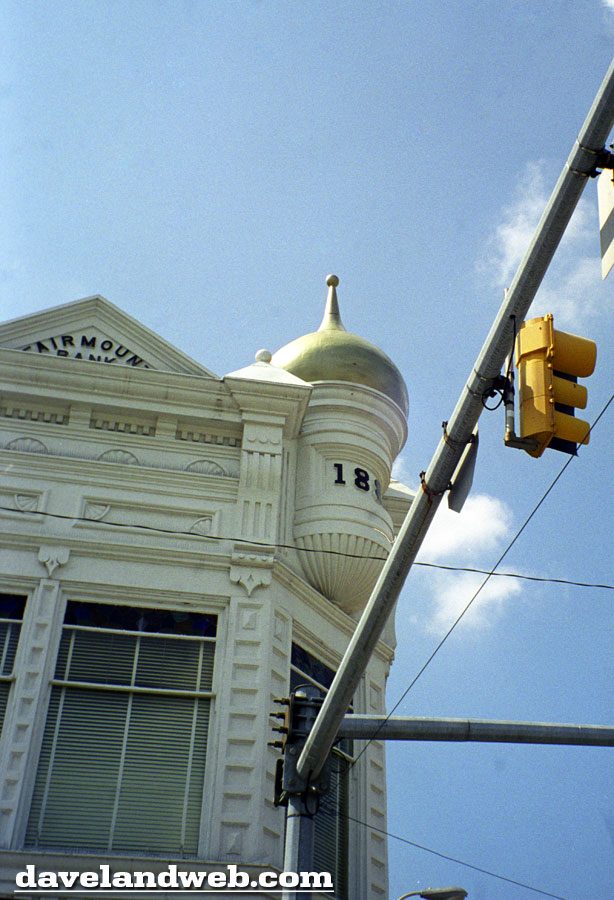 In belated honor of what would have been James Dean's 81st birthday on February 8th, today's TT post shows photos of the town that James Dean grew up in. Dean was living in Santa Monica when his mother died of cancer; unable to support and care for his son, Dean's father sent him back to Fairmount, Indiana, to be raised by his grandparents. Here is the Winslow Farm, where Dean grew up with his grandparents and cousins: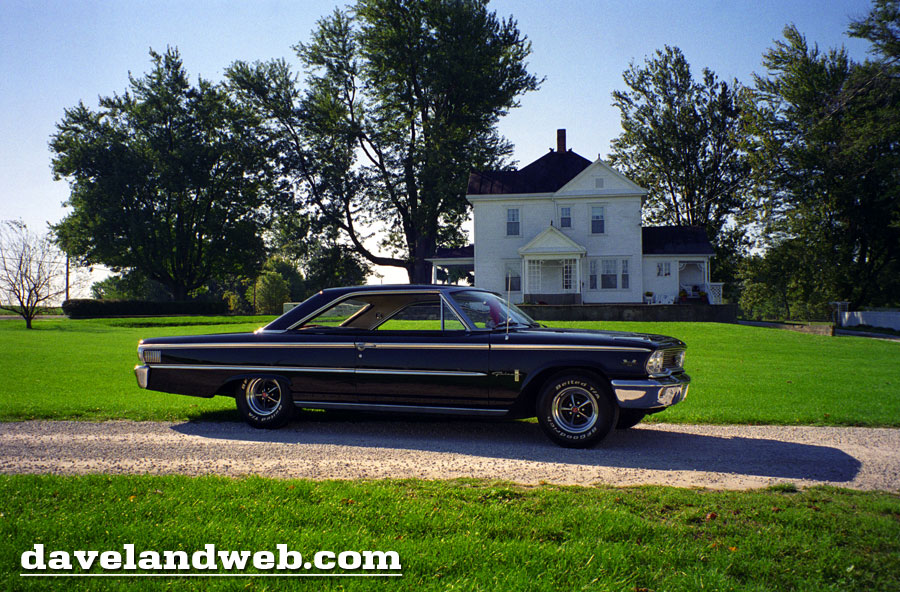 Marcus Winslow Jr., James Dean's cousin, still lives here: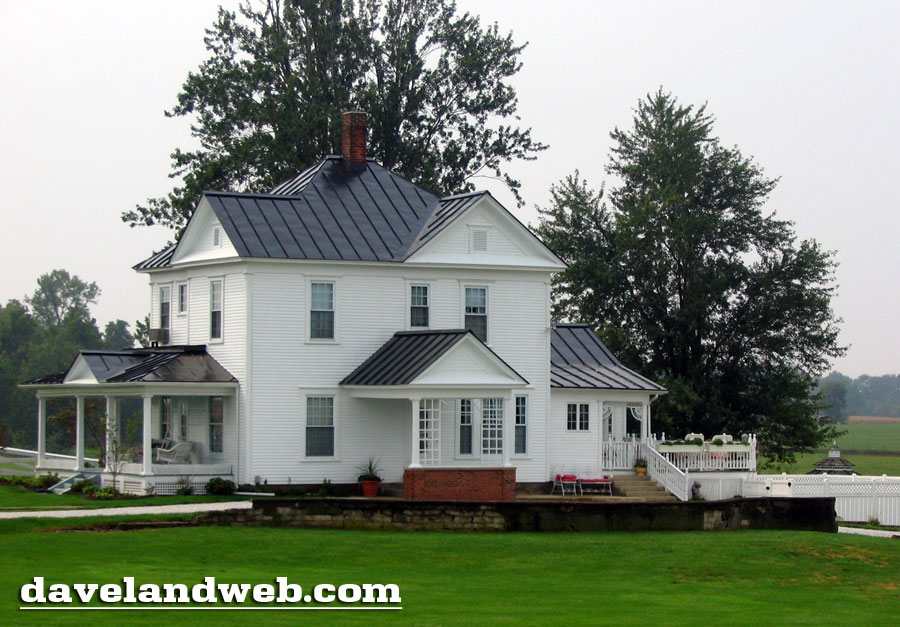 This painting I did many years ago shows Marcus as a boy with Dean, during his last visit to Fairmount before his tragic death in 1955: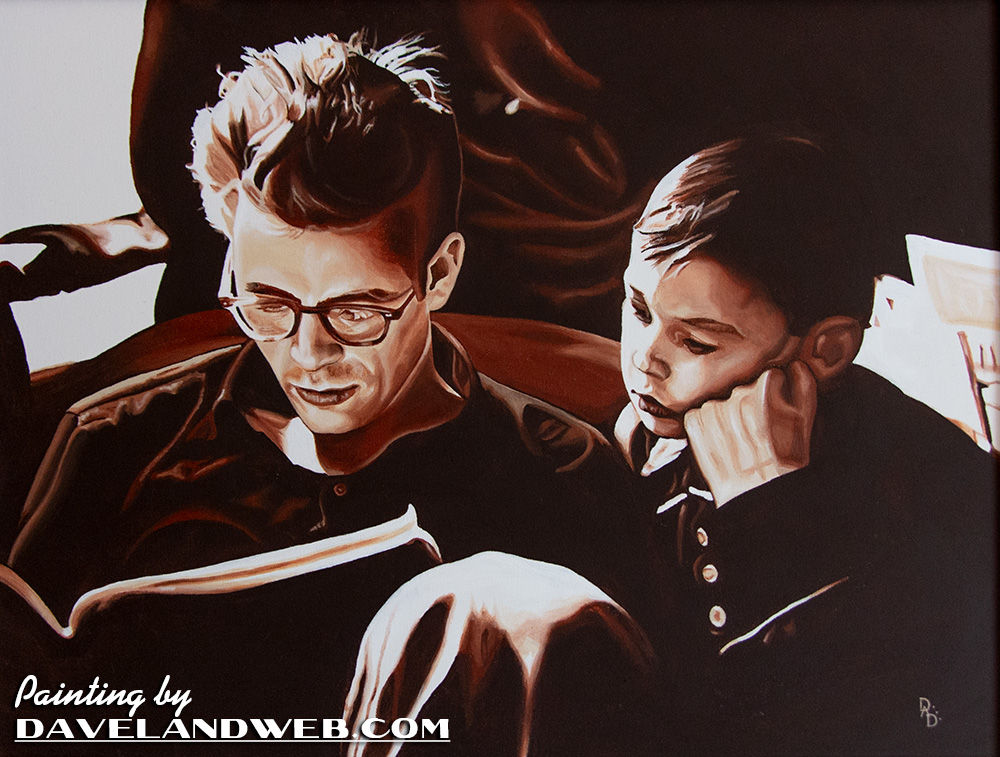 And one of me at Marcus' home, holding up the painting I did before he hung it on the wall.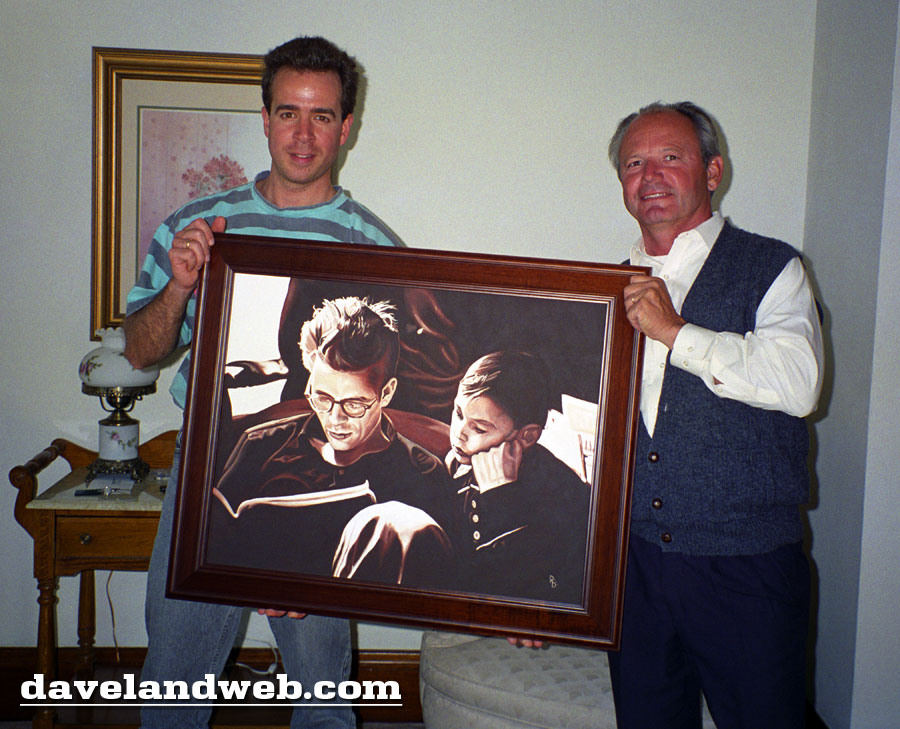 Fairmount still resembles a quaint Main Street, and many of the places that Dean spent his formative years in are still standing. The first time I visited Fairmount was in September 1993, during the annual "James Dean Days" Festival. Even the rain couldn't keep the thousands of people away from the car show and James Dean Look-A-Like Contest.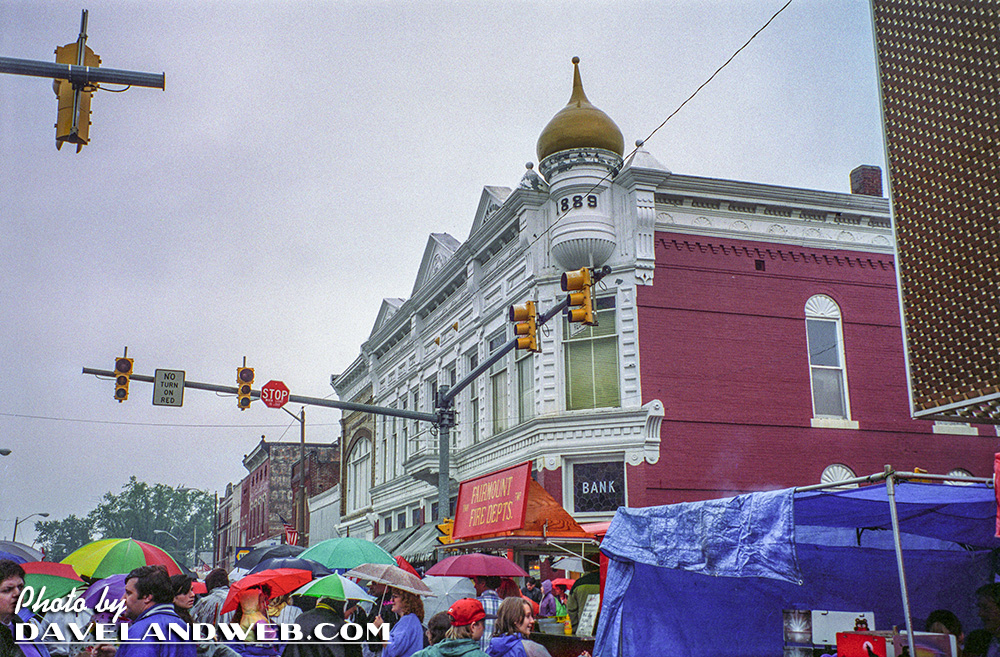 The High School has been closed for many years, and is in a sad state of disrepair.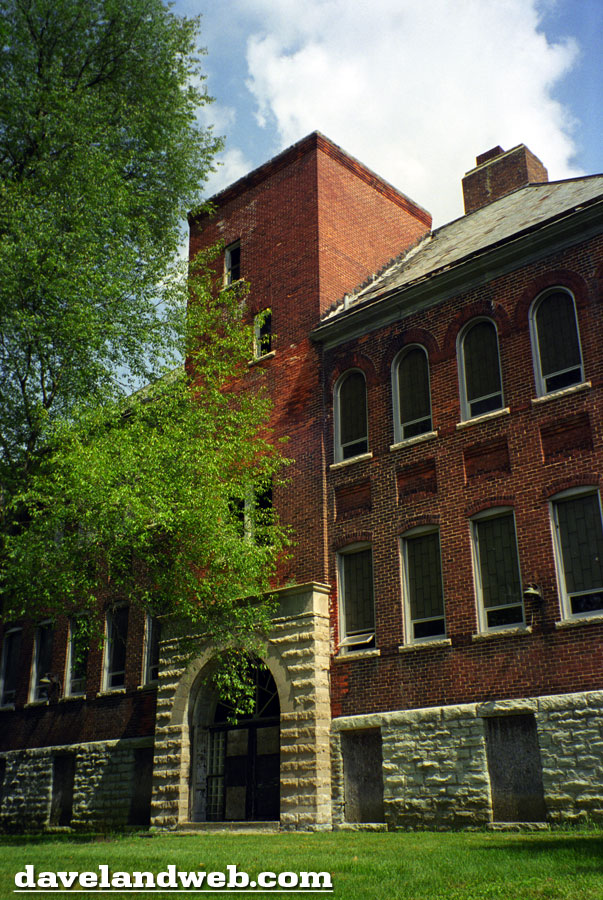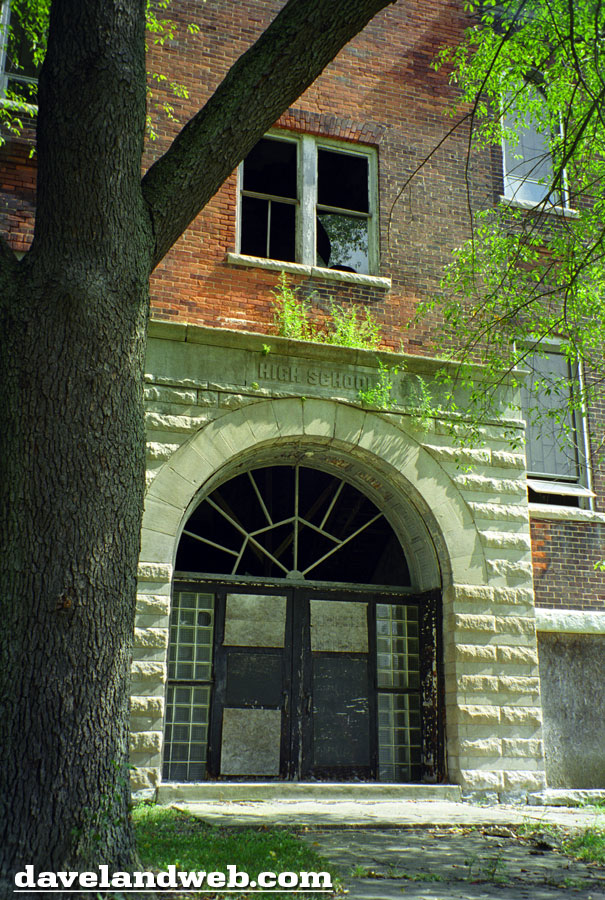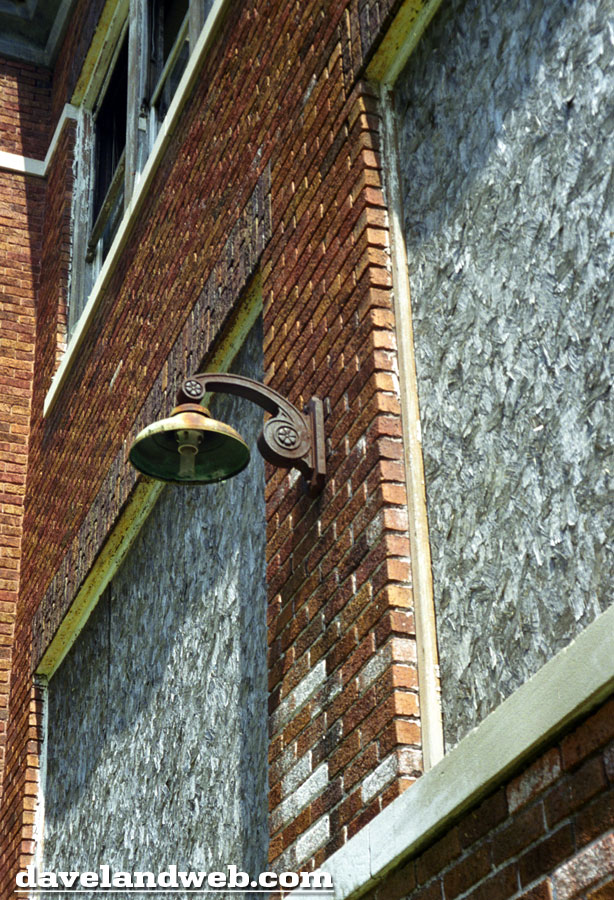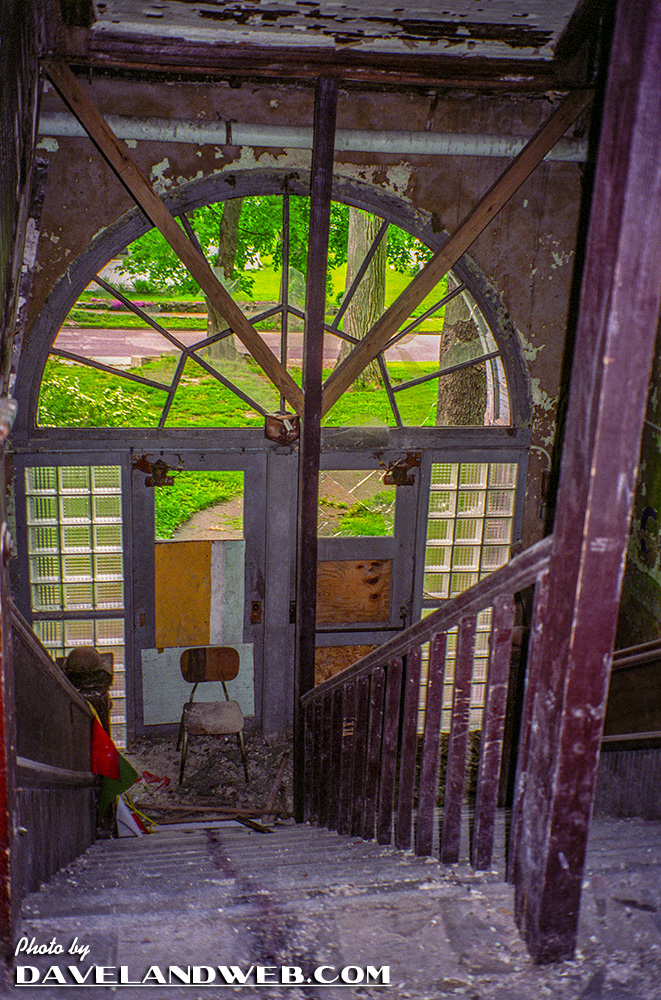 Here is the stage that Dean first performed on: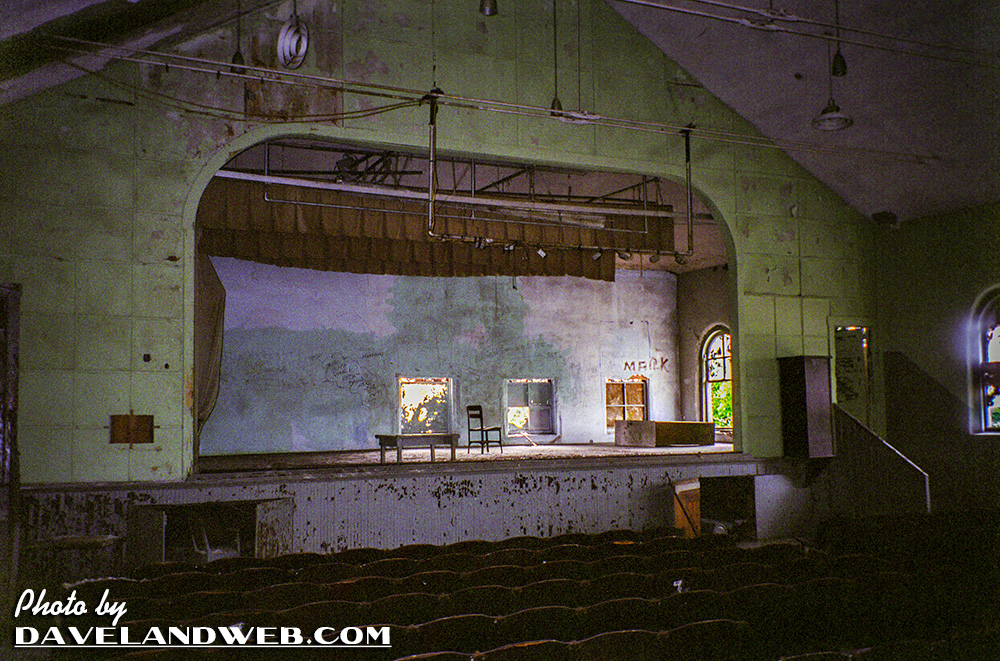 When Dean returned to Fairmount in 1955, he brought photographer Dennis Stock with him. The two attended the "Sweetheart's Dance" that was held here. Of course, it looked a lot better in 1955.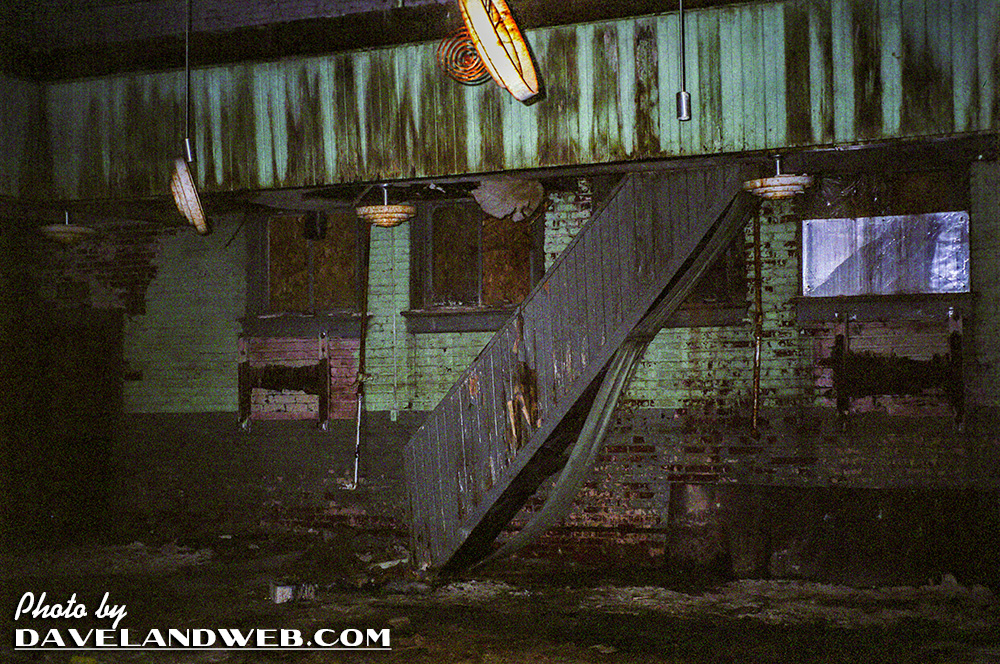 Tributes abound here, including this bust sculpted by Kenneth Kendall (which can also be seen at Griffith Observatory in Hollywood):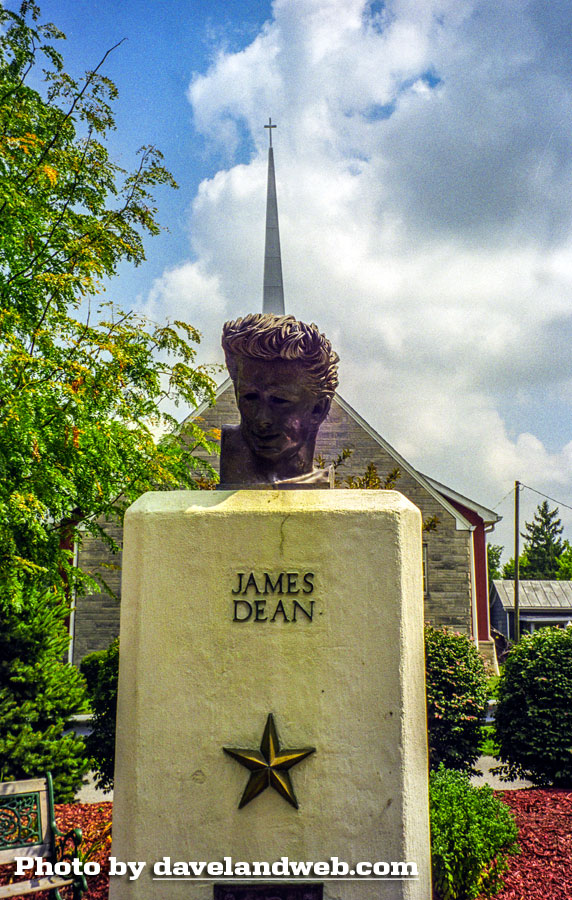 Need I mention that the cigarette was not original to the statue?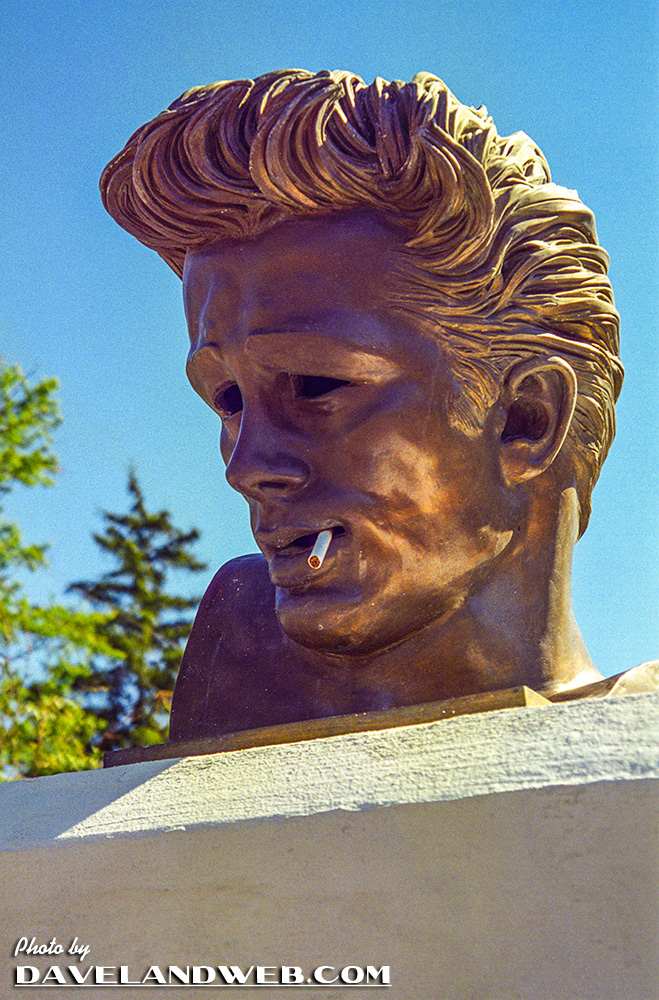 At one time, there were two museums with exhibits celebrating Dean's life and legacy; one was the James Dean Gallery, run by David Loehr: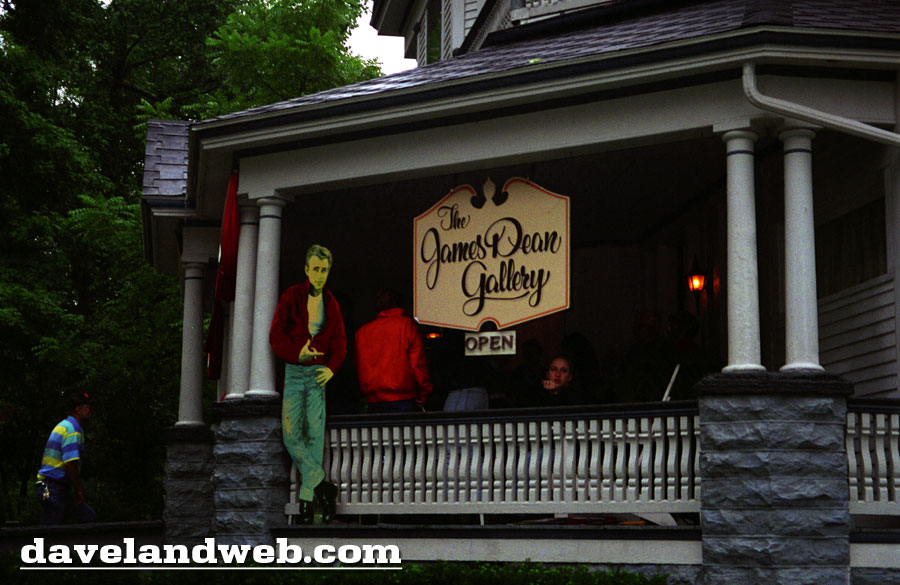 Dean's High School Drama Coach, Adeline Nall, held court here: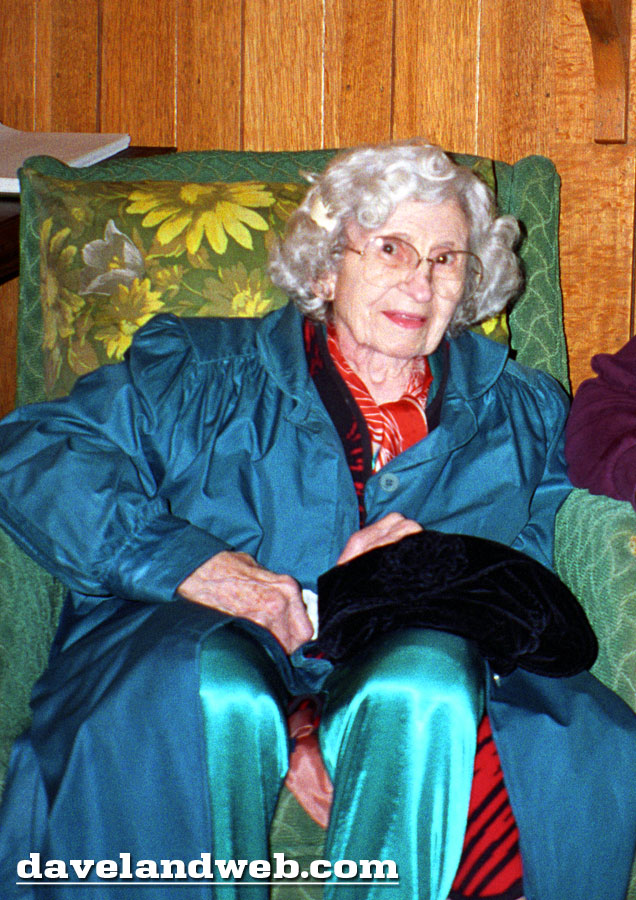 The other museum is the Fairmount Historical Museum: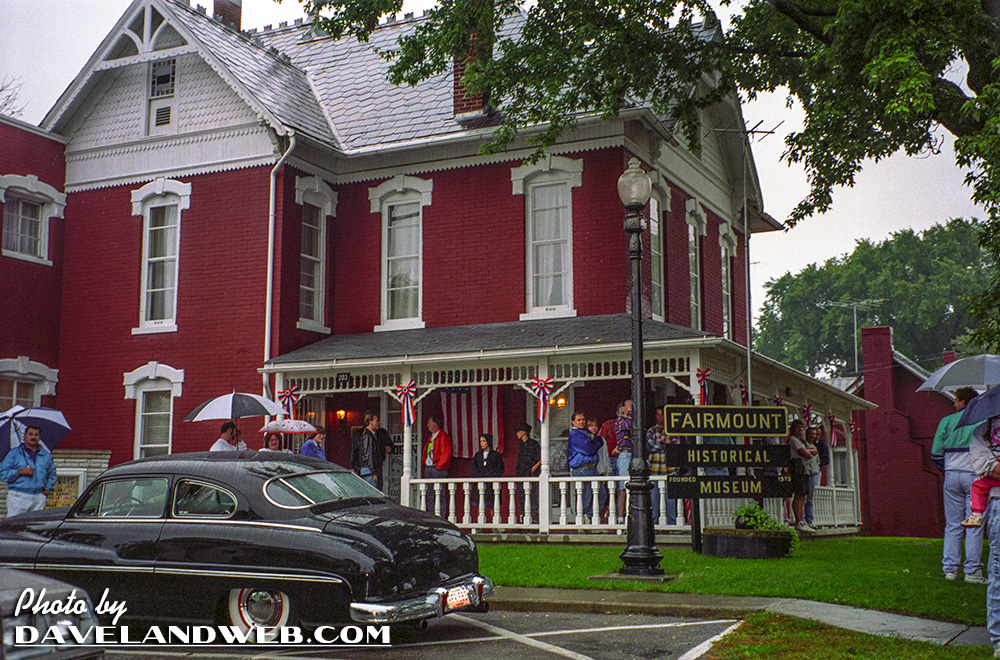 Can you guess which one of these won the look-a-like contest in 1993?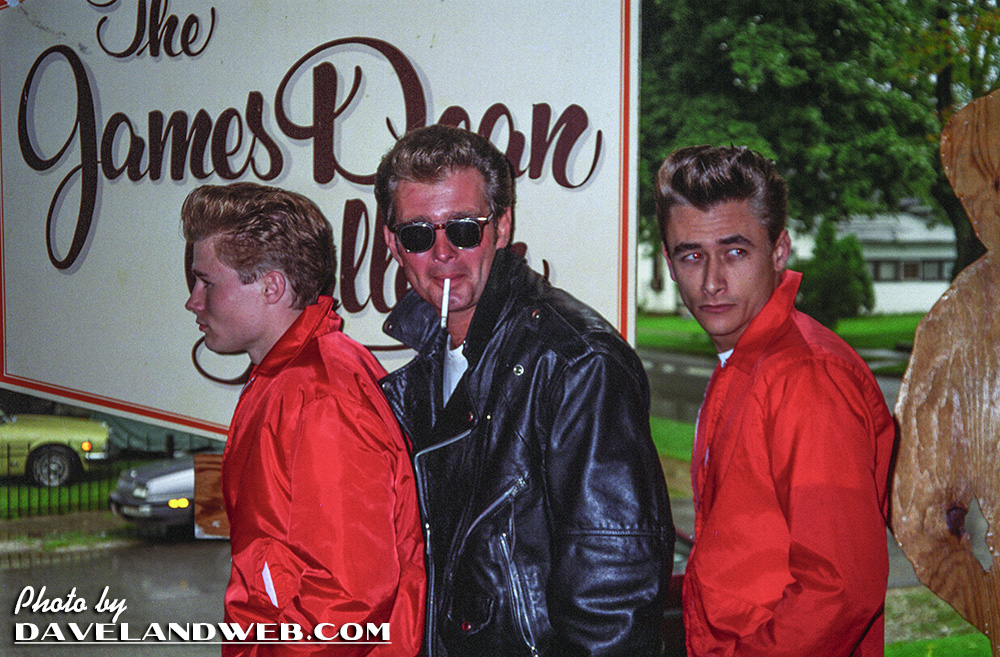 At the car show, you can typically see this replica of the Porsche Dean died in: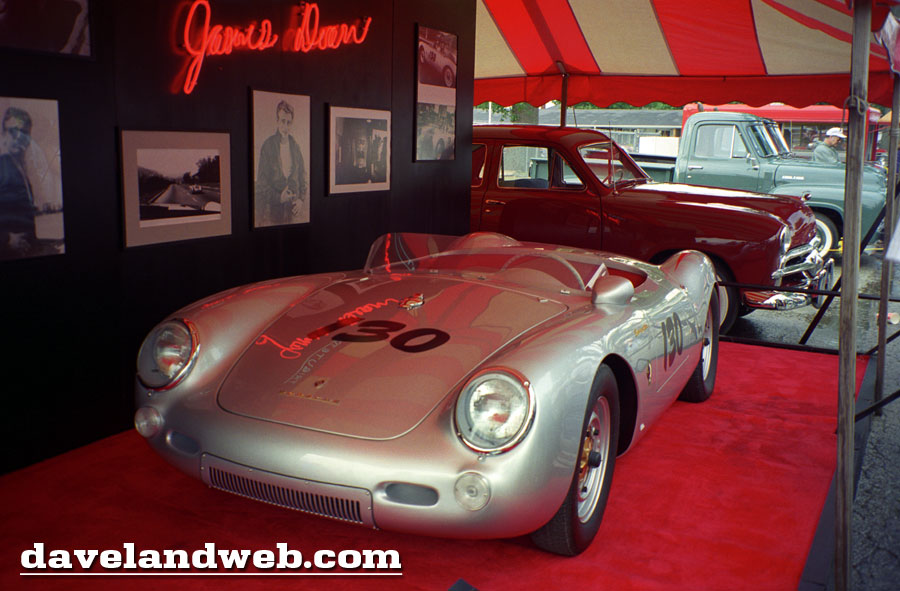 Often you'll find some interesting people at the festival, including actor Casper van Dien (who had recently filmed a quickie Dean biopic) and custom car designer George Barris (known best for the Batmobile), posing with Sally the Mail Lady: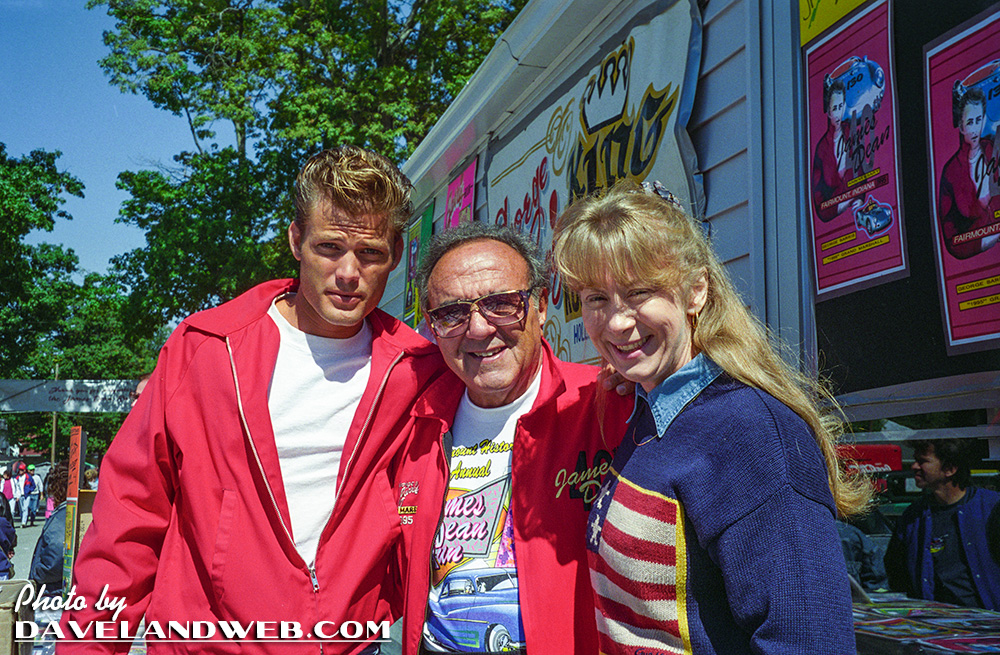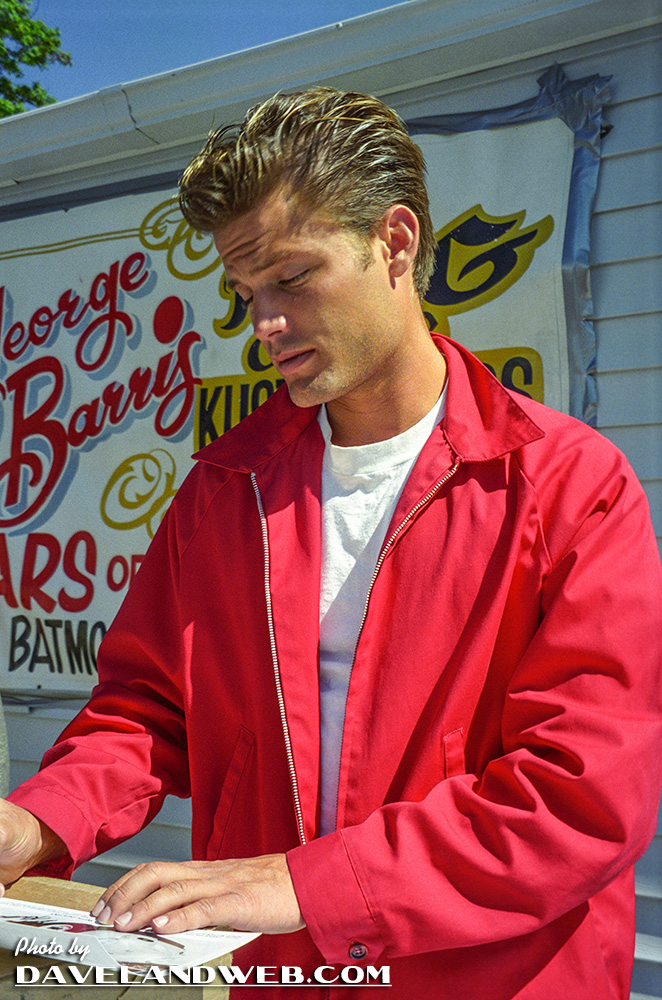 Dean is buried here; I believe this is about the third tombstone. As you can see, zealous fans not only leave tributes, but have chipped away souvenirs for themselves from the granite marker: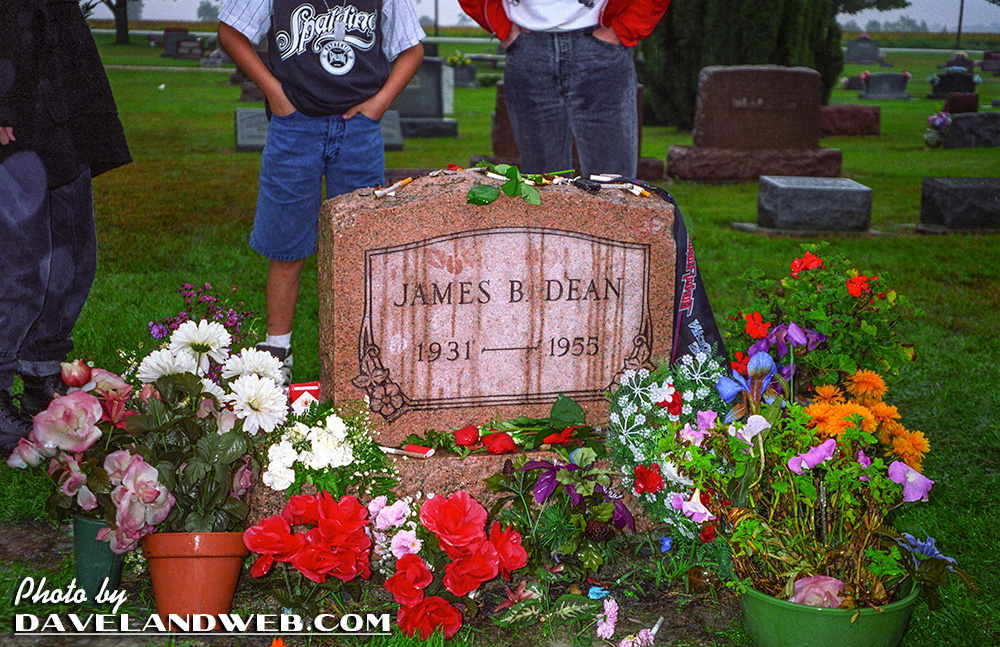 One of the few buildings not around anymore is Dean's birthplace in nearby Marion, Indiana. This marker designates the spot where it used to be: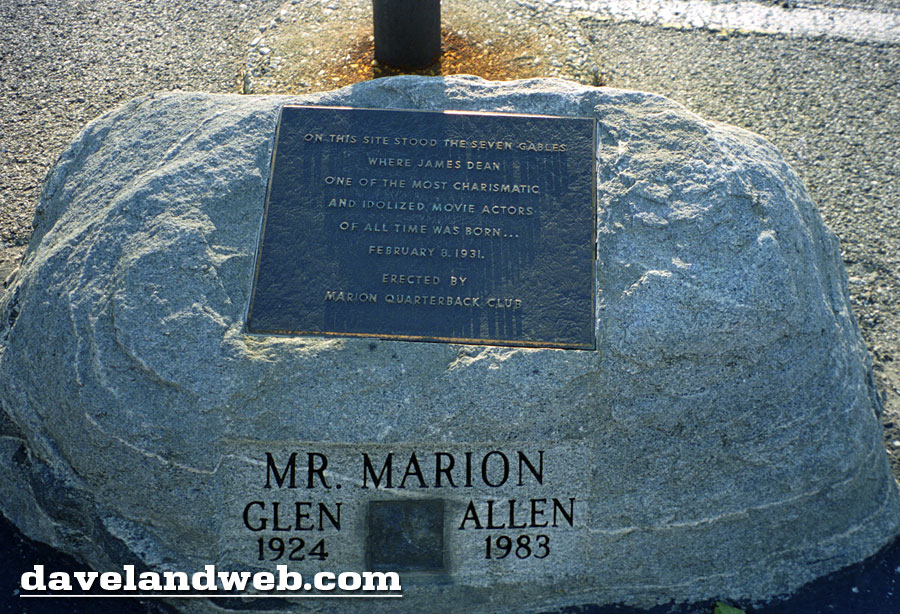 See more vintage & current Fairmount, Indiana photos on my
Fairmount web page.