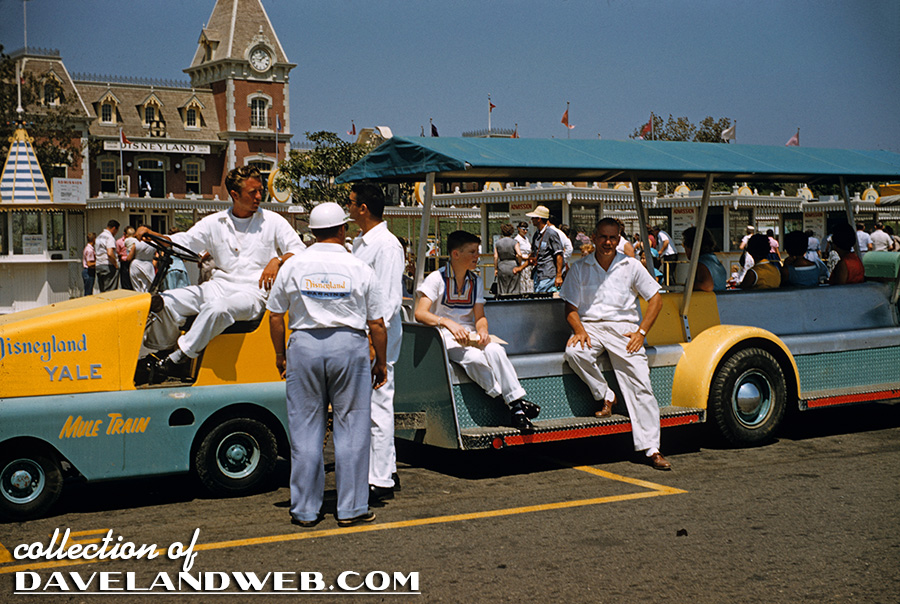 In part two of my time-fluid-perfect-day-at-Disneyland, my Disneyland Hotel Tram has just arrived at the entrance and I am ready for a fantastic adventure!
I'll need to approach a ticket window to get my entrance and attraction tickets.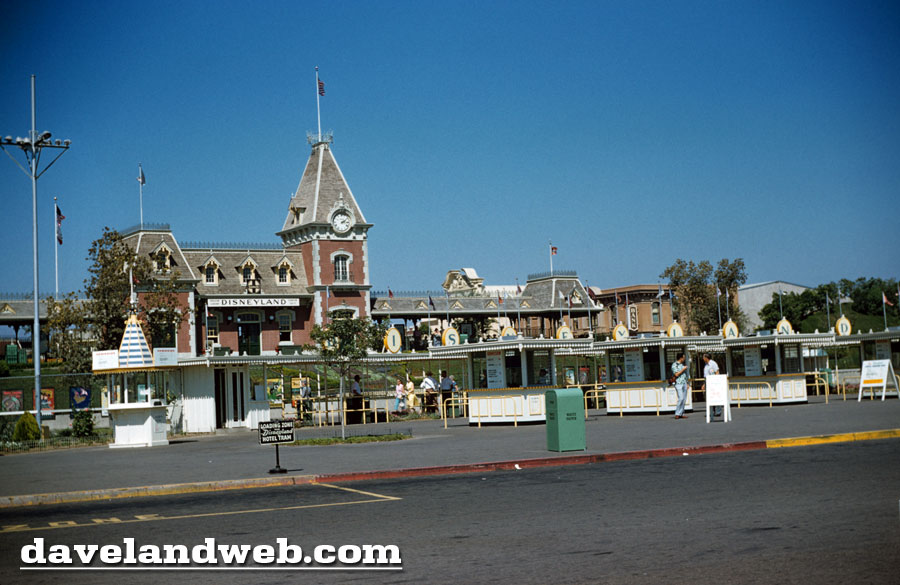 How about zooming in to check out the signs first...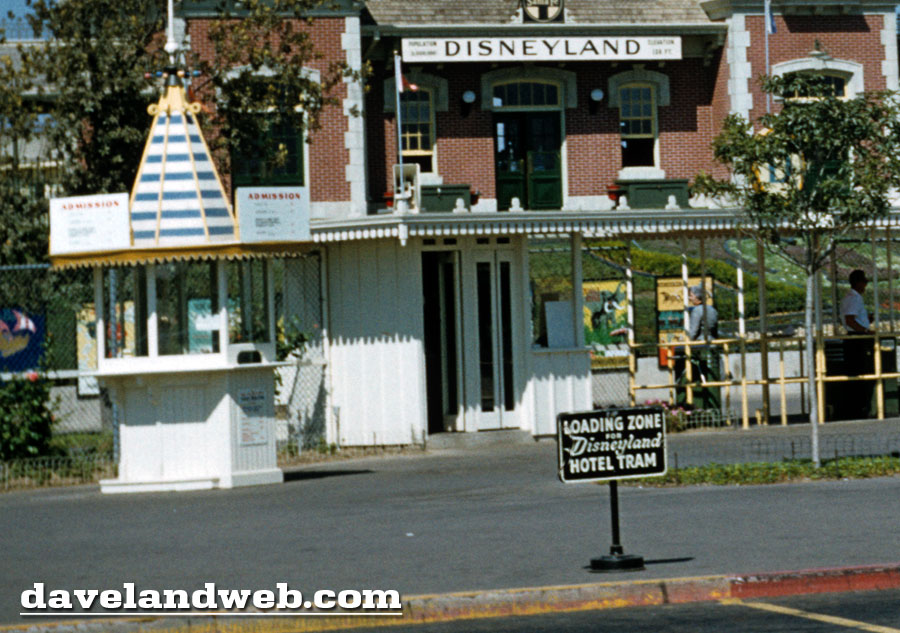 Closed Monday? What? Who's running this joint, Walt Disney?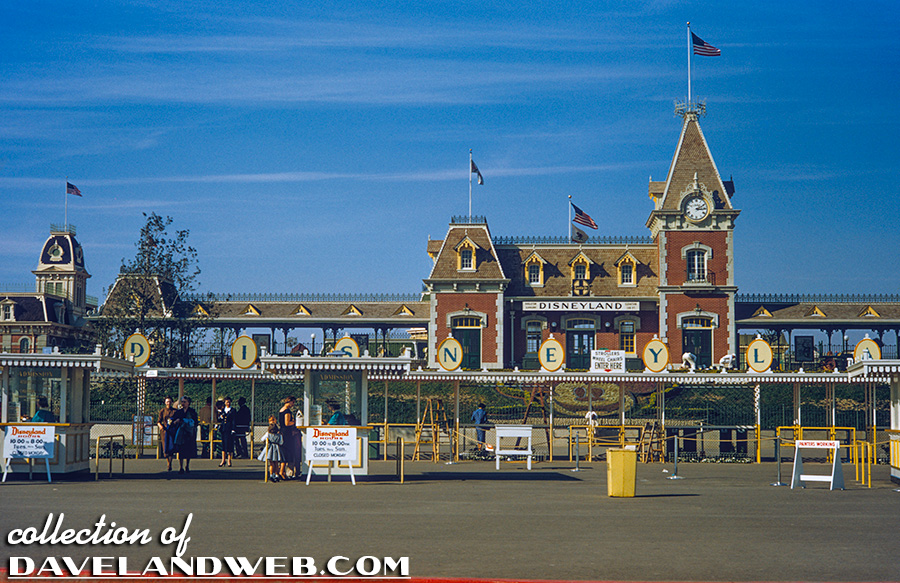 A couple of zoom-ins to see the signage and the cast members hard at work keeping the park spic and span: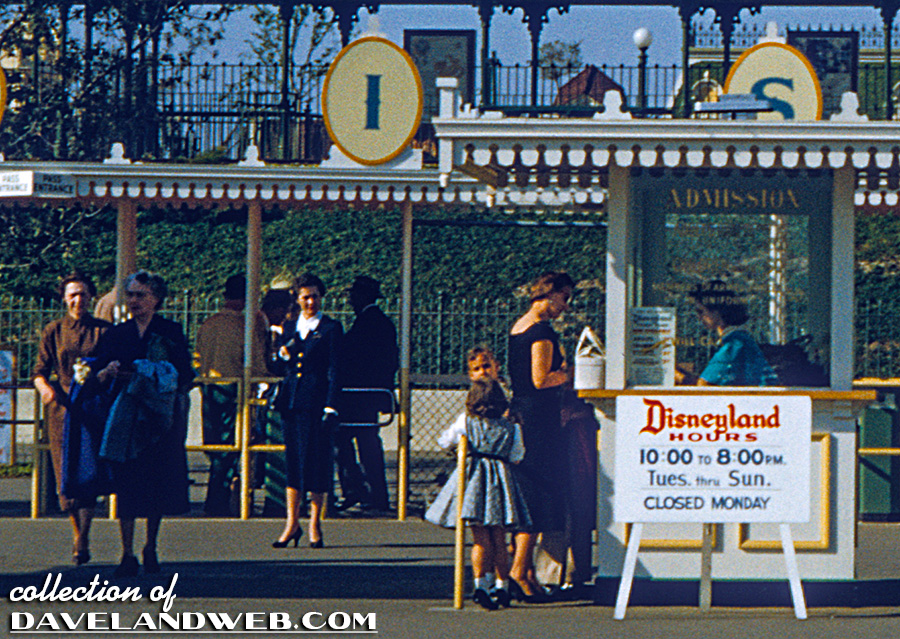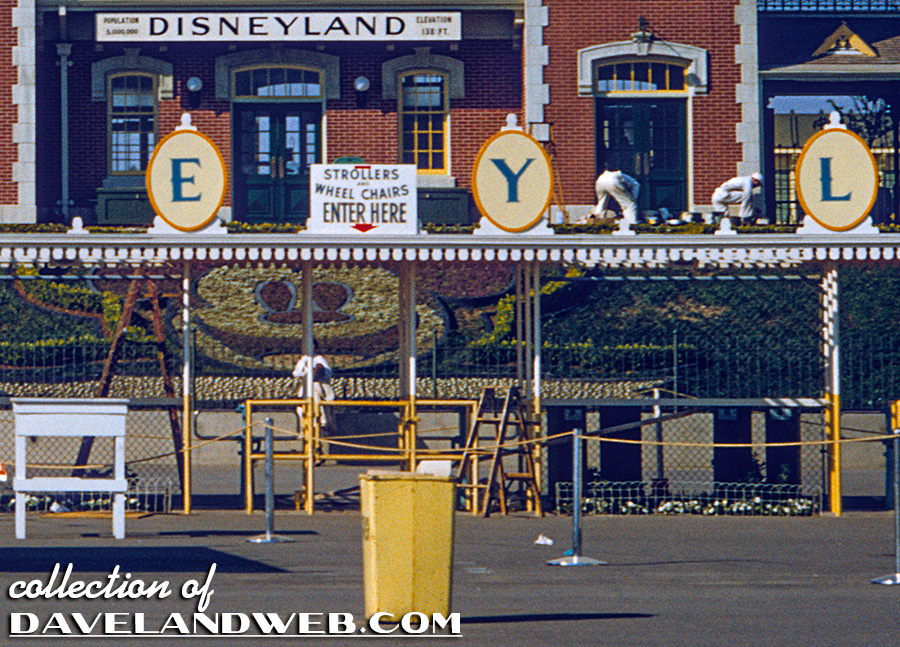 Maybe I can cut in line while these nice people are posing for photos.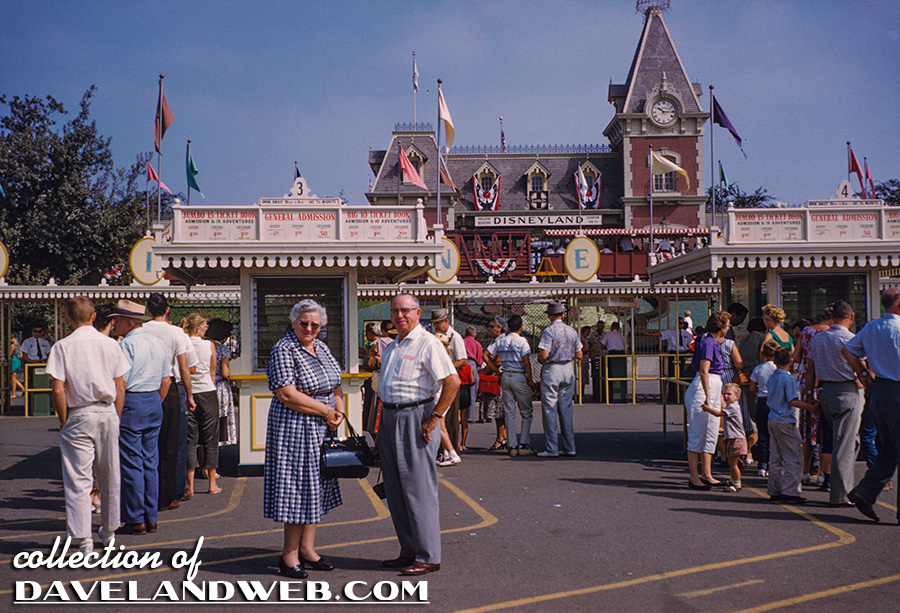 Hmmm...these prices...now I know my Time Machine is working!
Hmmm...what to see, what to see...so many choices! Better check that Skyway attraction before those pesky legal types have it removed.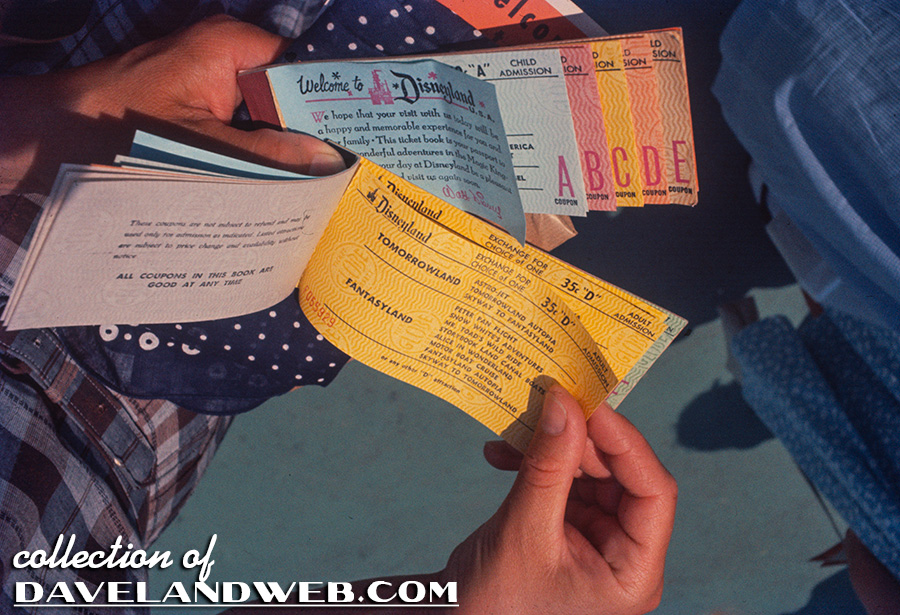 Walking towards the entrance...
can you feel the anticipation?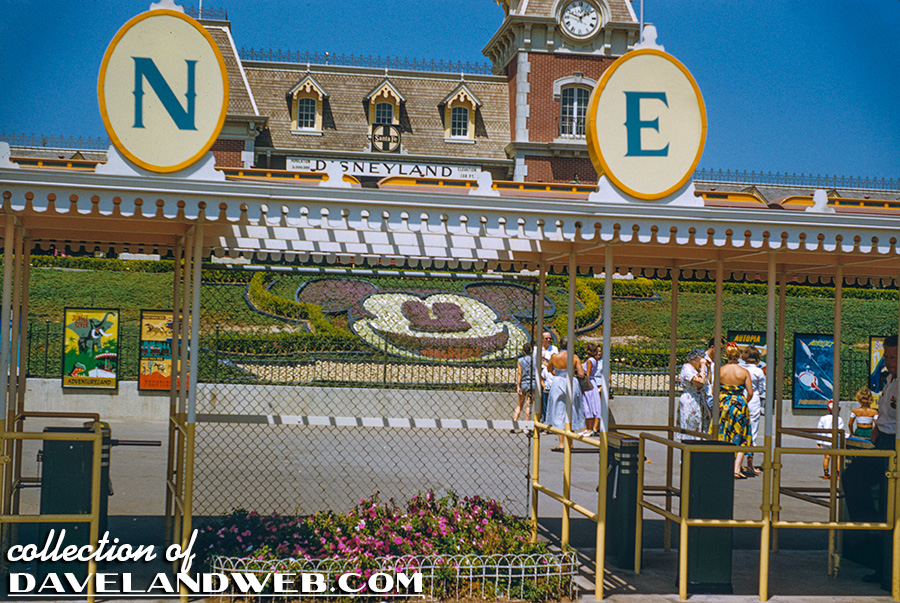 Finally...on the other side. I better buy a guidebook so that I know what attractions have been built and haven't been built yet. This guidebook salesman seems busy; I better find another one.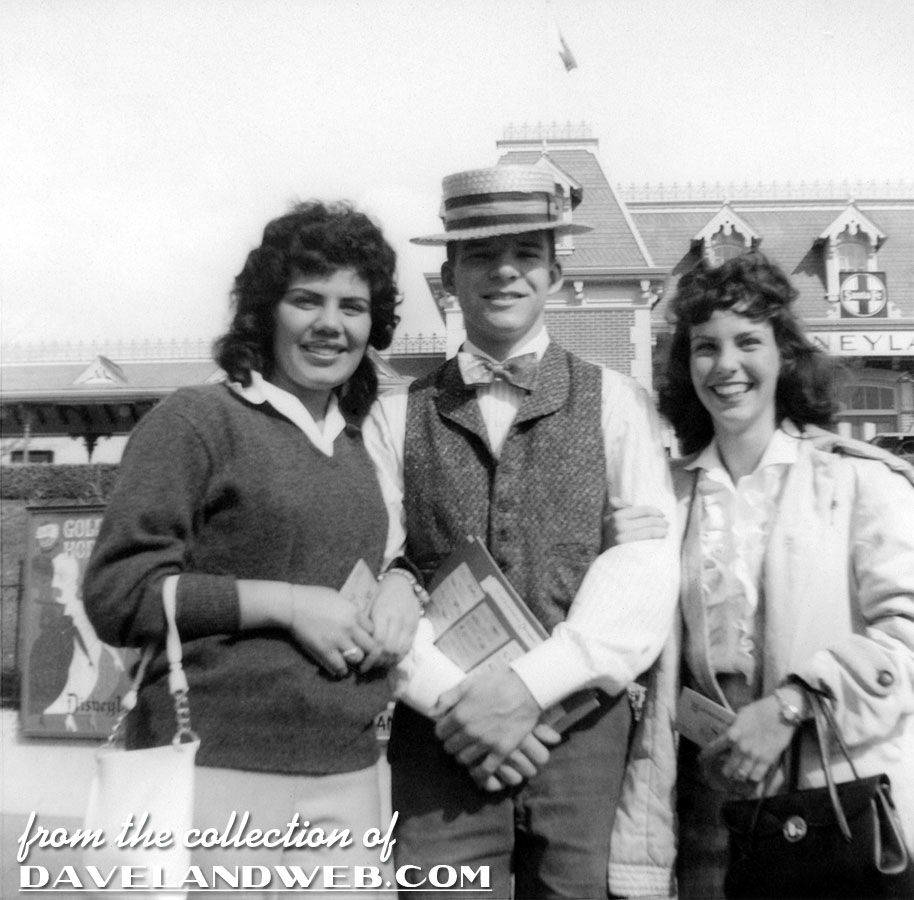 This 1957/58 guidebook should work just fine, unless I want to see the Matterhorn, Monorail, or Submarine Voyage.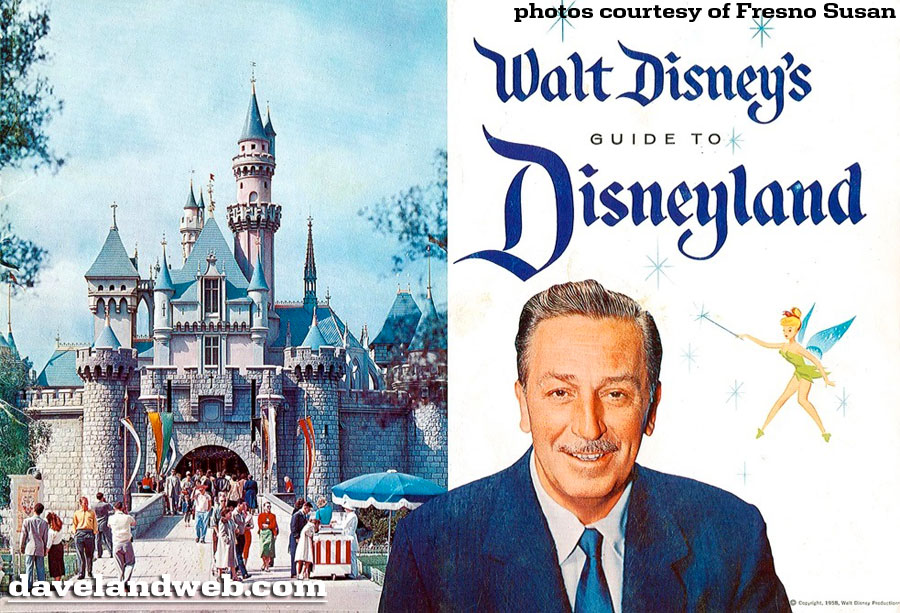 I can always rectify that when I get to Tomorrowland.

In the meantime, I'm going to check out the Mickey Floral and Main Street Train Station. Be sure to come back tomorrow!
See more vintage & current Disneyland on my
Disneyland website.