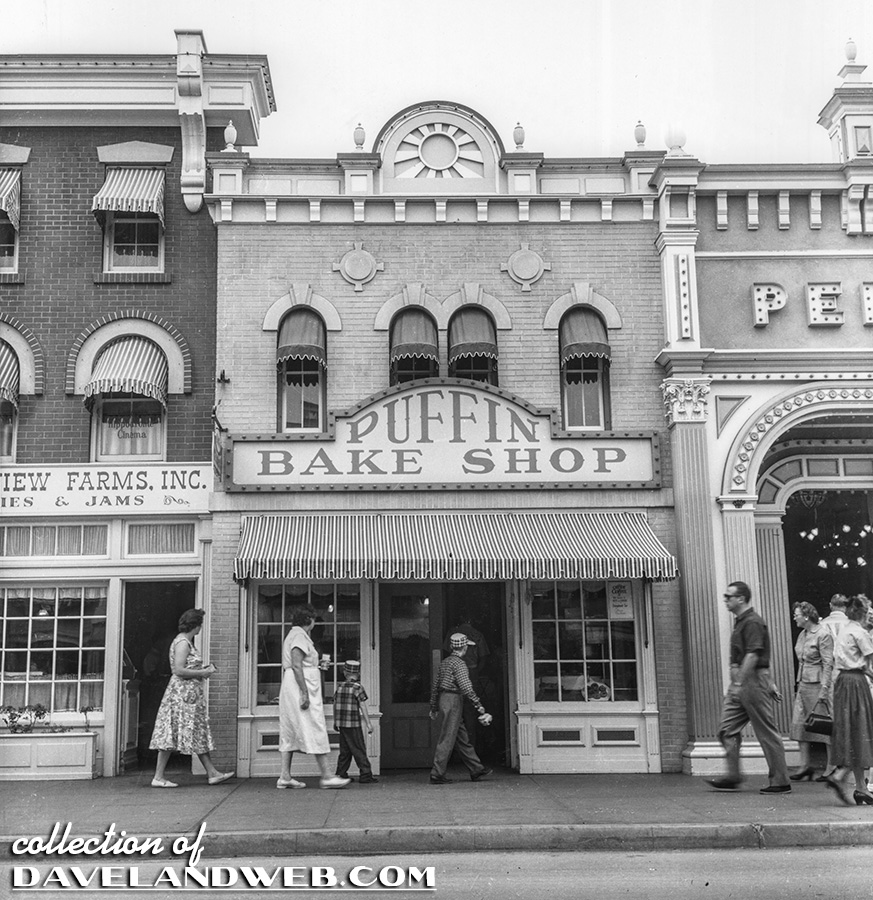 Can you imagine a shop with Jellies & Jams on Main Street? Or a bakery with fresh donuts and coffee?
I would have to stop for one of those donuts...or maybe two...or three...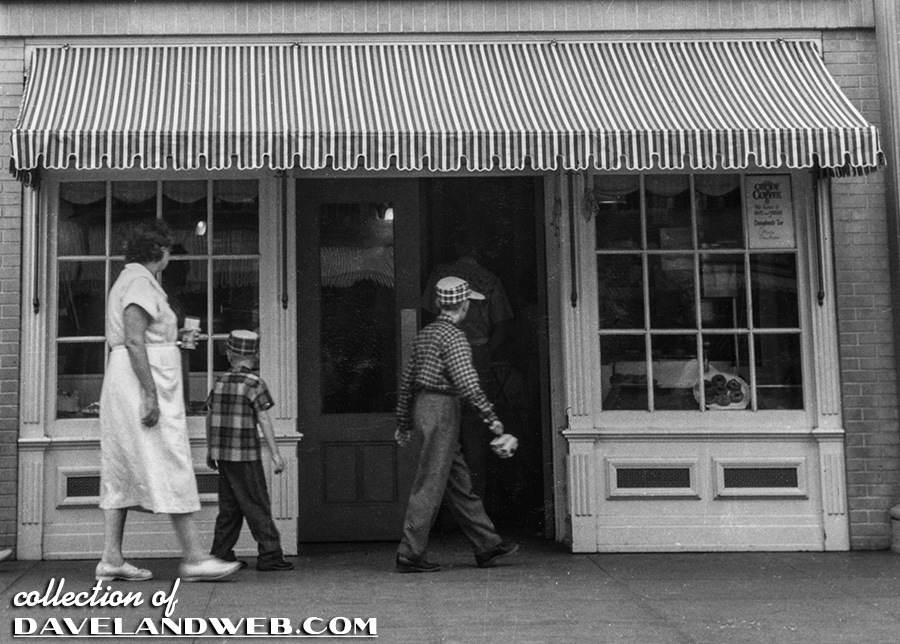 Sunny View Farms Jellies & Jams were eventually replaced by the Sunkist Citrus House. Fresh Lemonade? Count me in for at least one tart glass of my favorite beverage!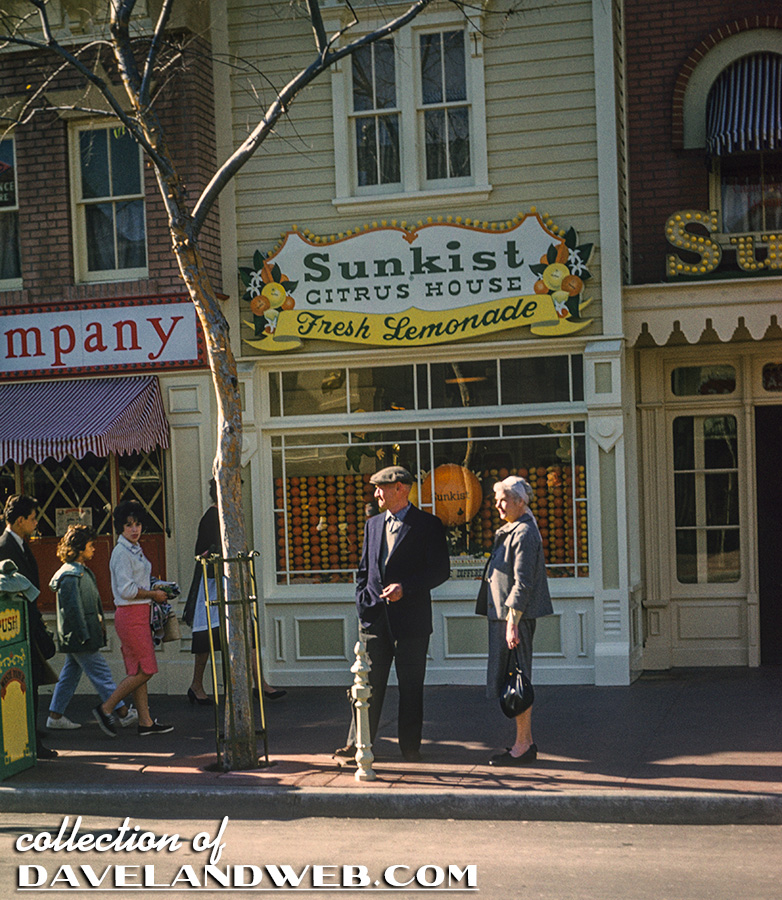 I love the Penny Arcade...all of the vintage games and musical instruments. Of course, back in the day, there were more contraptions and less candy.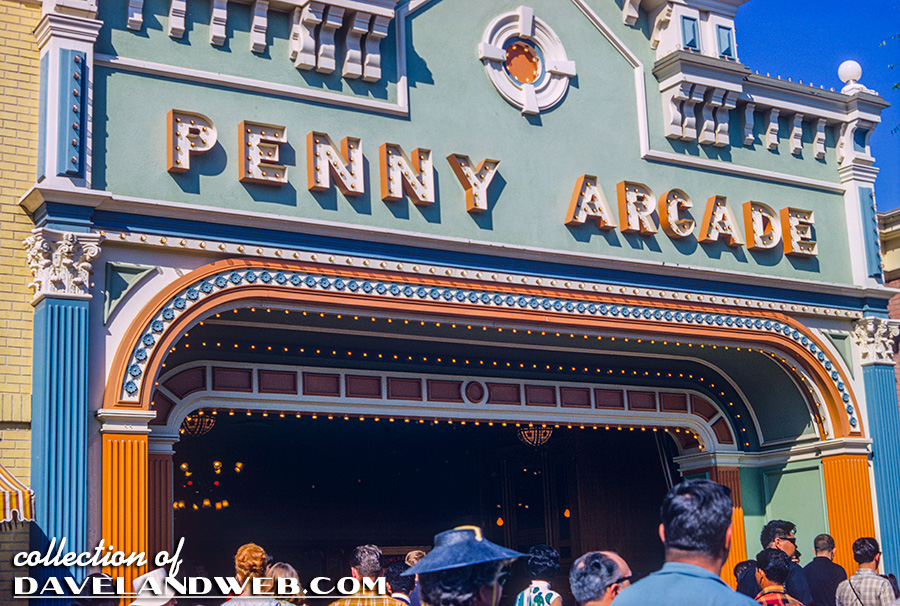 The lights at night are a beacon for this cool Main Street staple: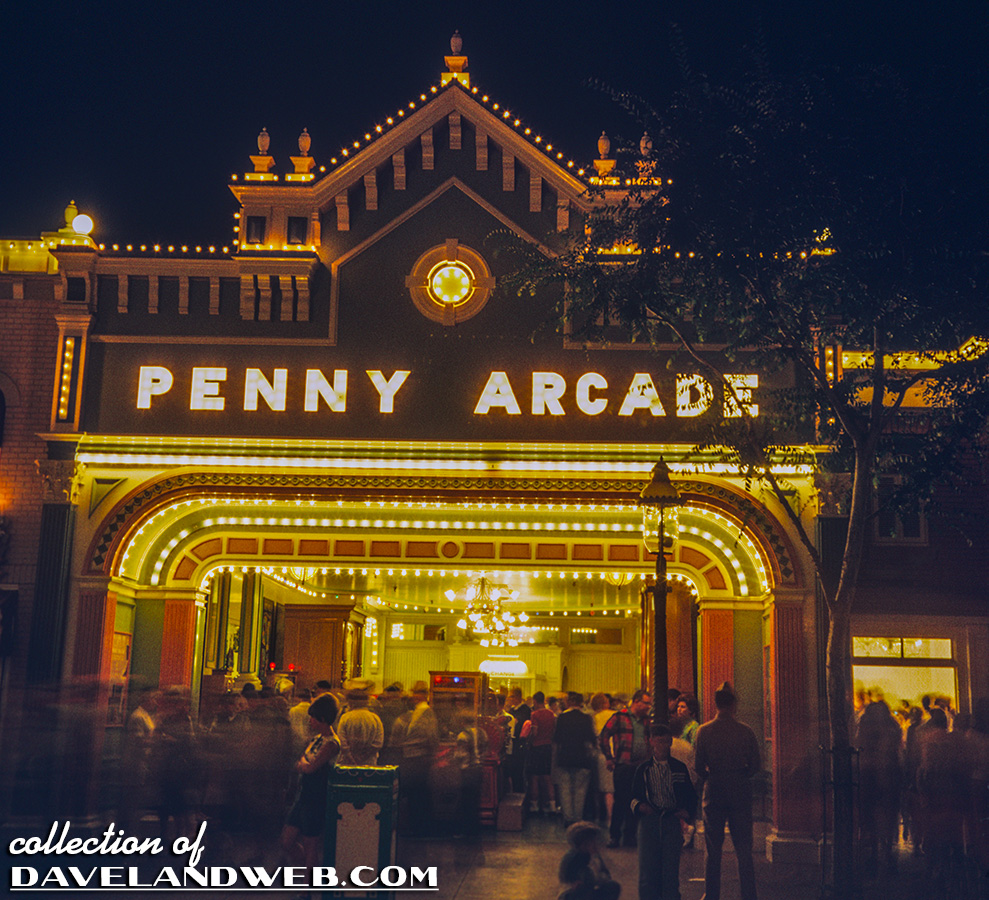 I believe I see my favorite fortune-teller, Esmeralda up front:
Speaking of Esmeralda, Cox Pilot was kind enough to share an original vintage fortune card that he received from her: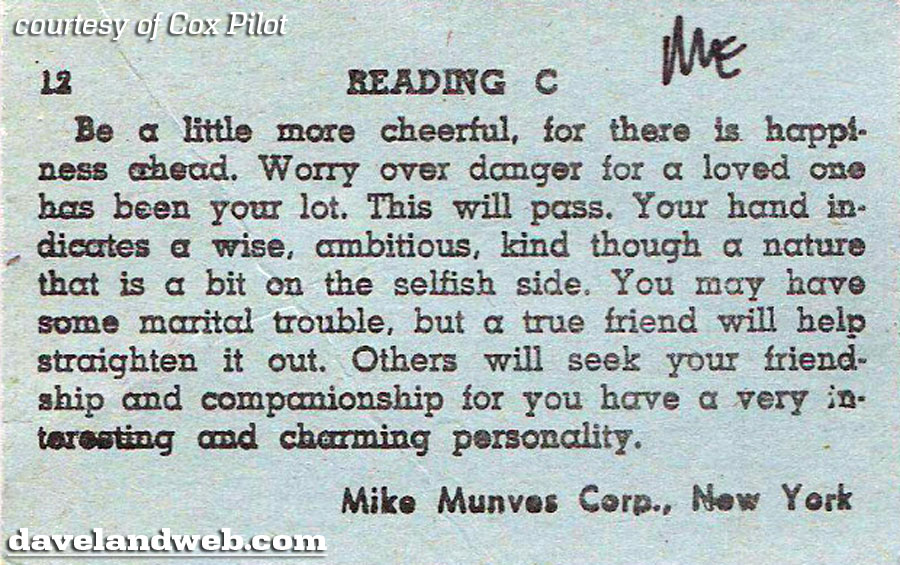 As he recalls:
You're looking at the front and back of the ONE Esmeralda card we could find (mine—my wife's is somewhere around here). We got the cards in December of 1965, just before we were to be married in early Jan '66. I was still working for Cox, but now in the Engineering and Research Department because the Flight Circle had closed that September. We decided that if I could get a good job in the main plant, we would be married. Later, in February of '66 (Valentine's Day) we also got two cards again. Both of our cards said almost the same thing…a child would be coming. In February of 1968 our first daughter was born.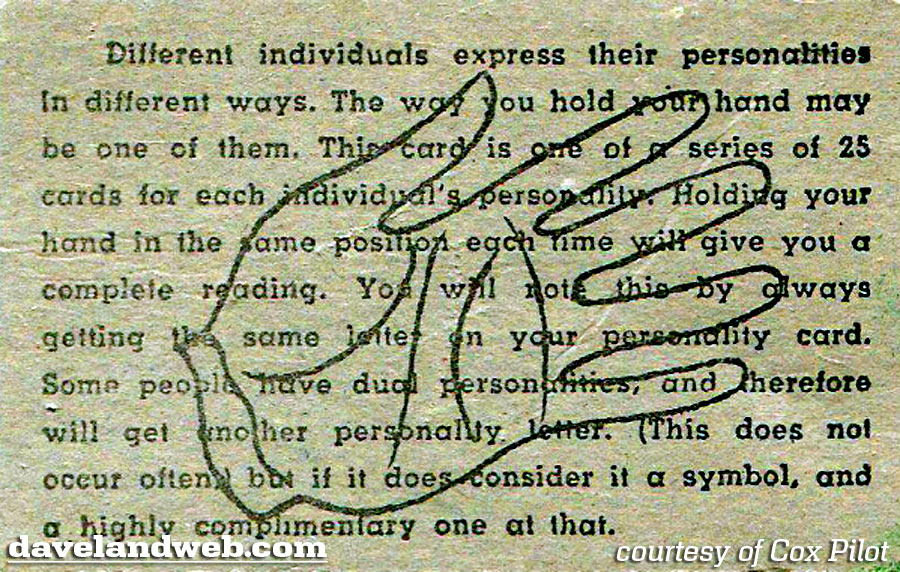 Pulling back, here's a good overall look at this section of West Main Street: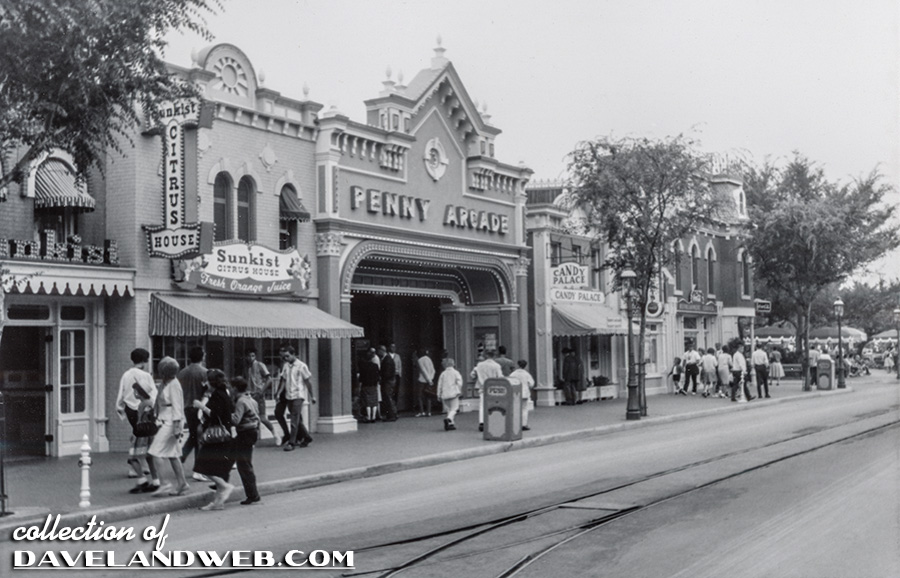 And now a sampling of some of the vintage musical Rube Goldbergs that used to inhabit the Penny Arcade: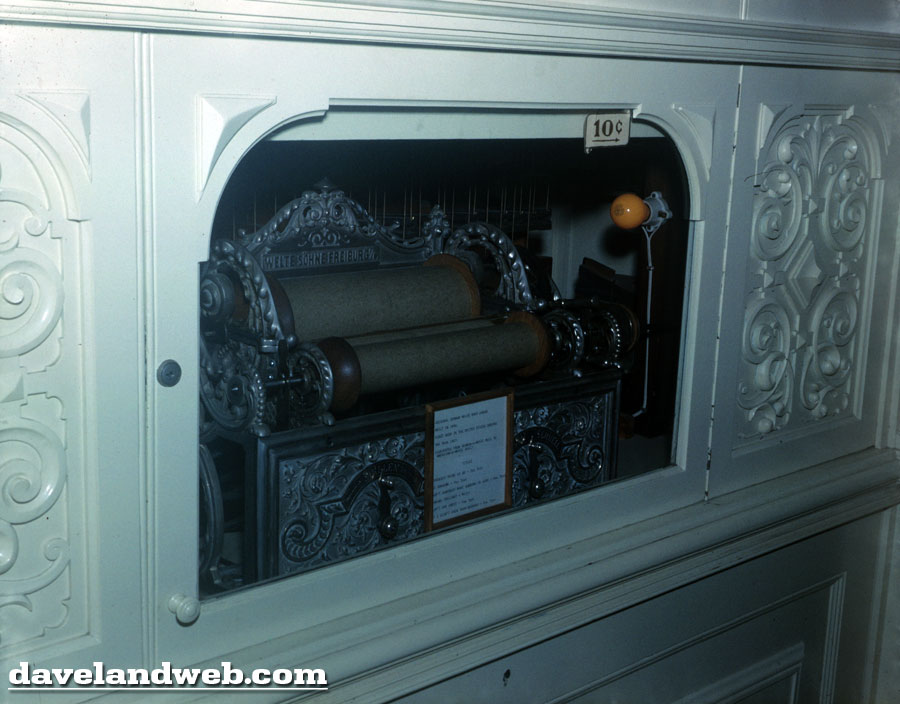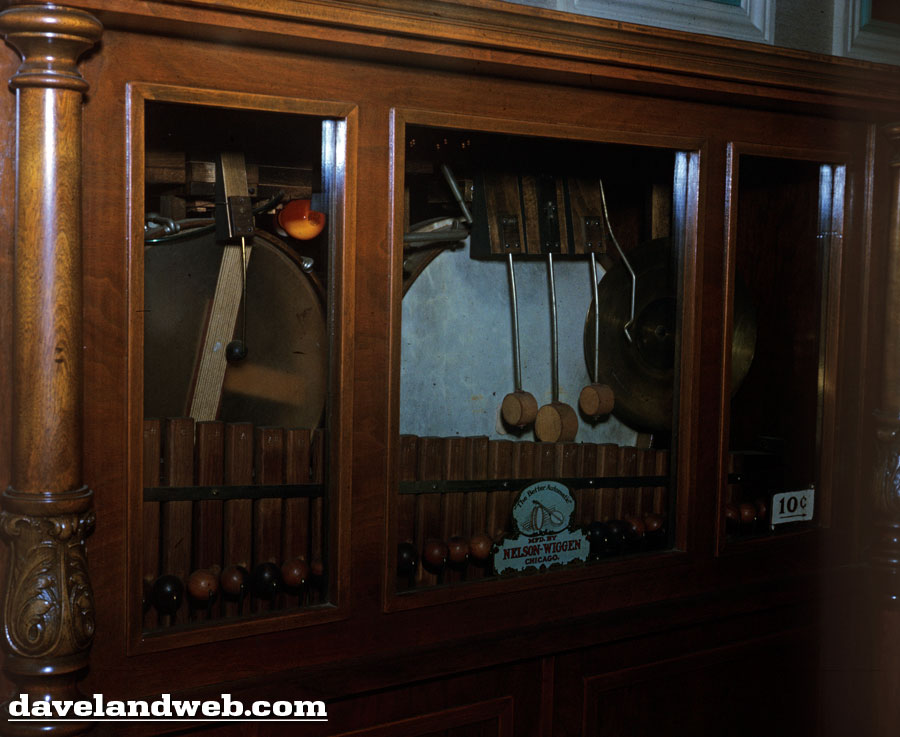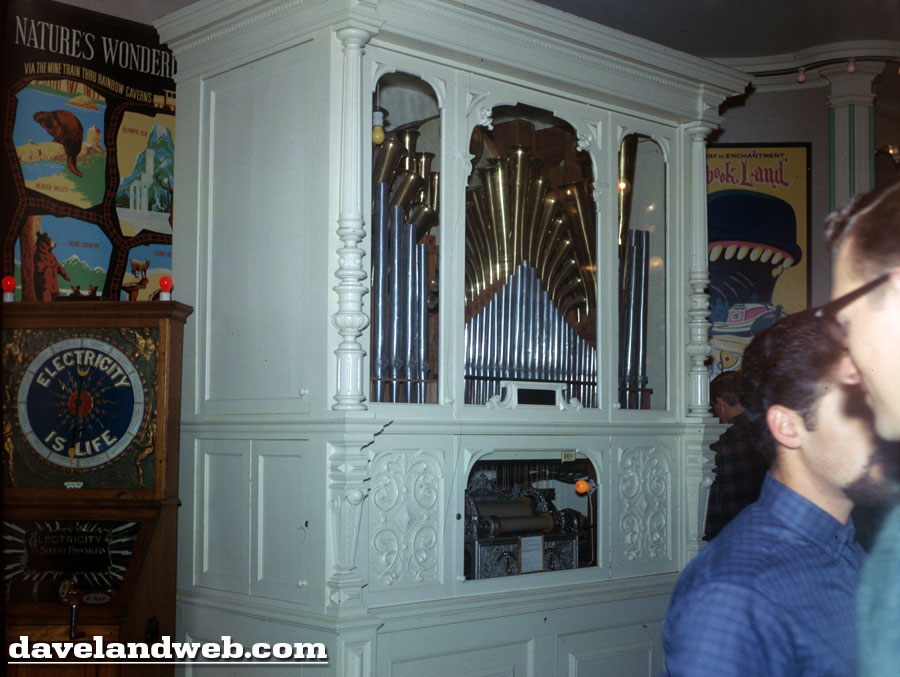 Pluto & Goofy at the side entrance to the Arcade:
And my last vintage (albeit blurry) image of the Penny Arcade: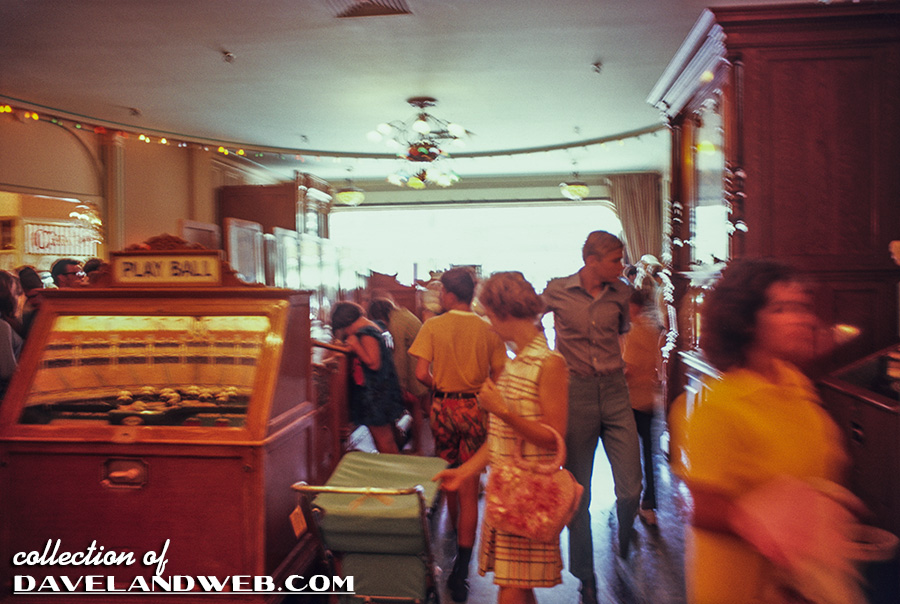 See more vintage & current Disneyland Main Street U.S.A. photos on my Main Street web page.