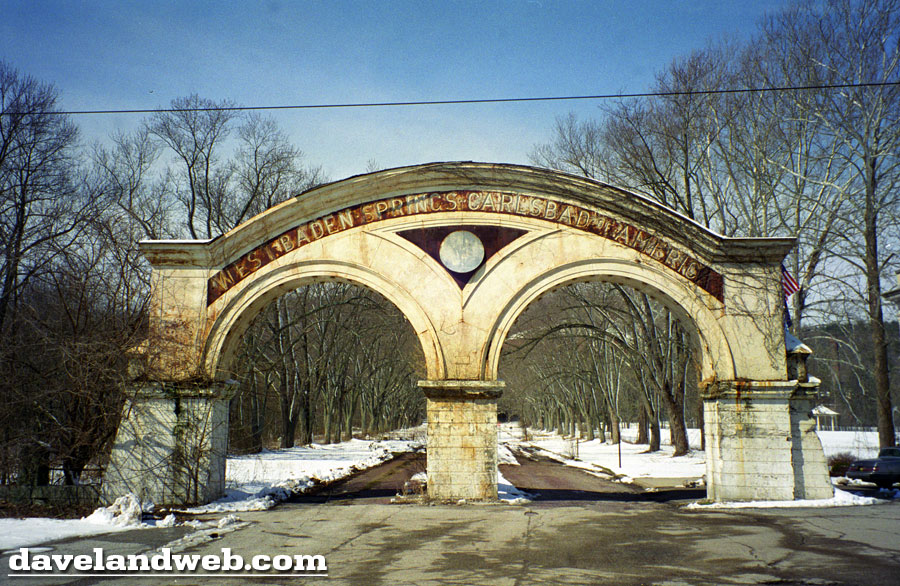 Last week, you saw vintage photos of The West Baden Springs Hotel during its heyday. Today, you'll see photos from the first few visits I made to it back in 1996 when it had slid into ruin.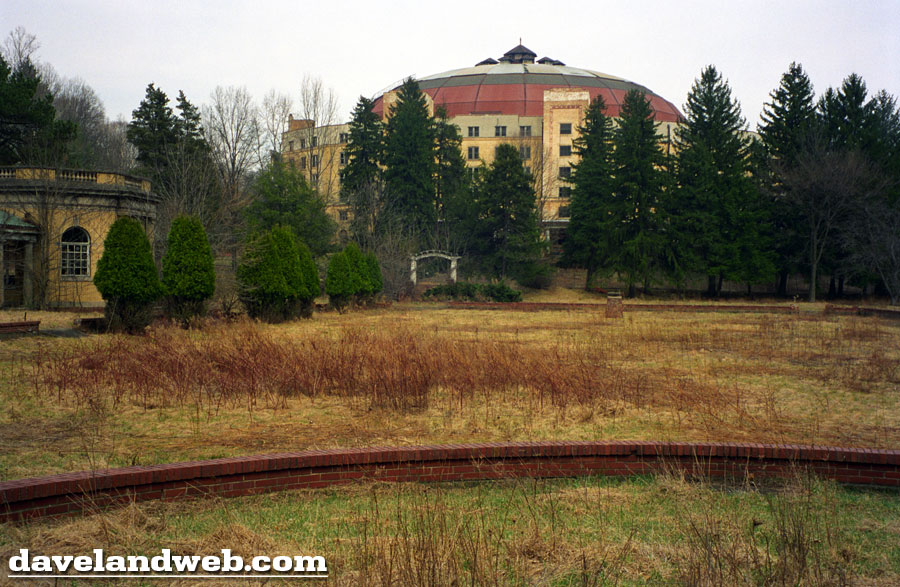 After closing during the Great Depression, the hotel was repurposed in 1934 as The West Baden College, a Jesuit Seminary. Many in the area were upset that the Jesuits removed much of the building's decorative elements to make it more suitable for their purposes. However, without the Jesuits, the vacant hotel may have slipped into a greater state of disrepair. Even the Jesuits found the property to be a fiscal challenge to maintain, and finally had to sell it in 1966 to another school, The Northwood Institute, a private college which operated a satellite campus of their business management school at West Baden until 1983. Here are a few shots from Northwood's 1970 yearbook, the Norfindia. As you can see here, the mighty atrium was being used for car shows: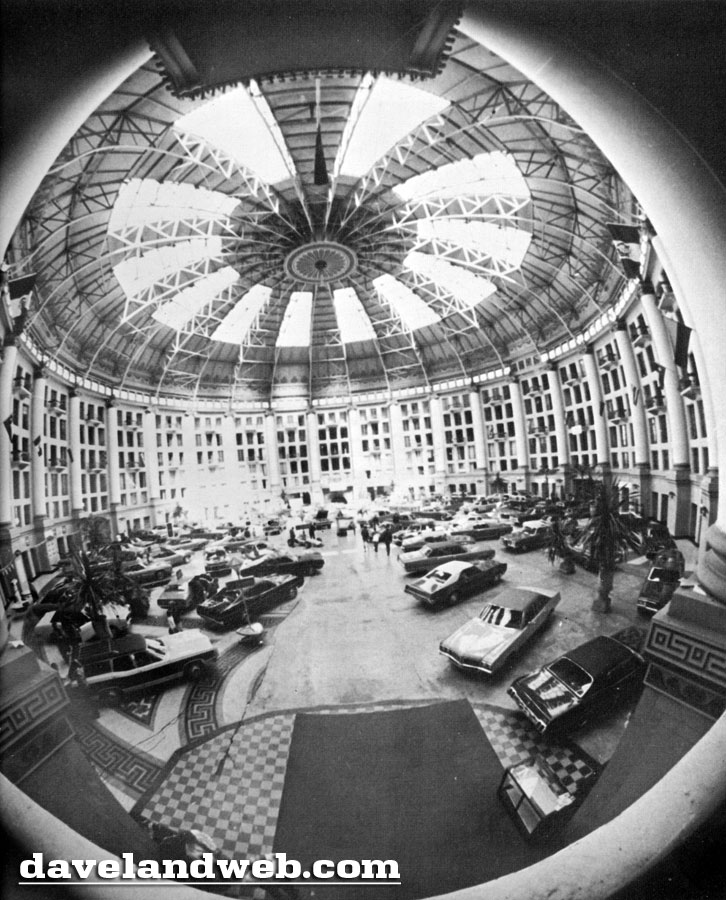 The former Hygeia Spring had been converted to a chapel: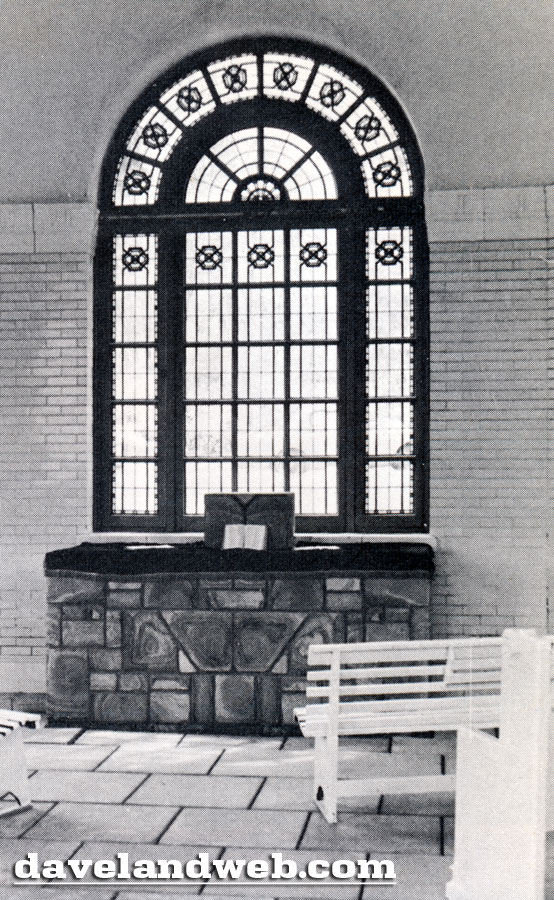 The once grand Pluto Spring was a dumping ground: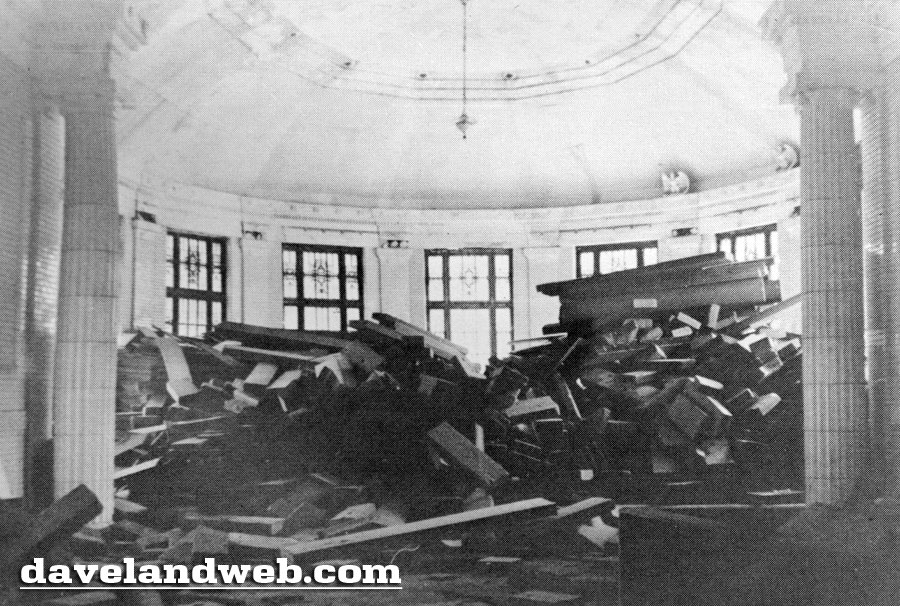 Remnants of the Jesuit era were still to be seen:
Flash forward to 1996. Located an hour from my house, I had read about this hotel for years, and even drawn the cover for a fiction book about it. It was difficult for me to imagine a place this grand located in the middle of nowhere.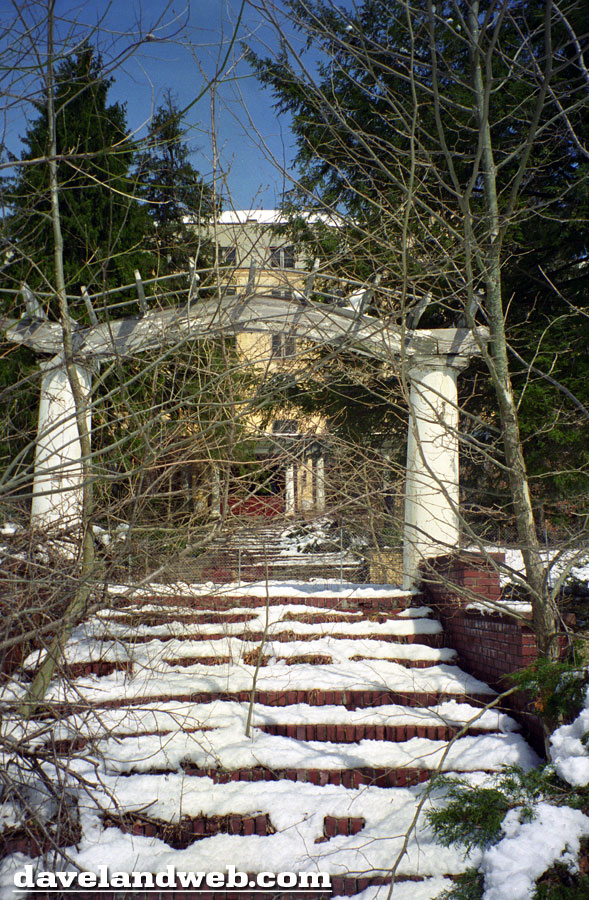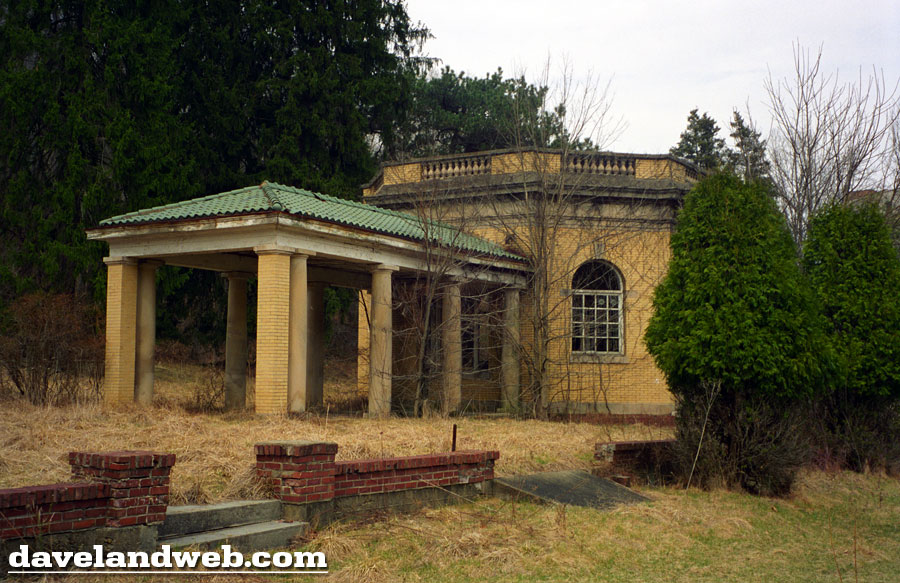 Like something out of Rip Van Winkle, the weeds had taken over the once beautiful gardens.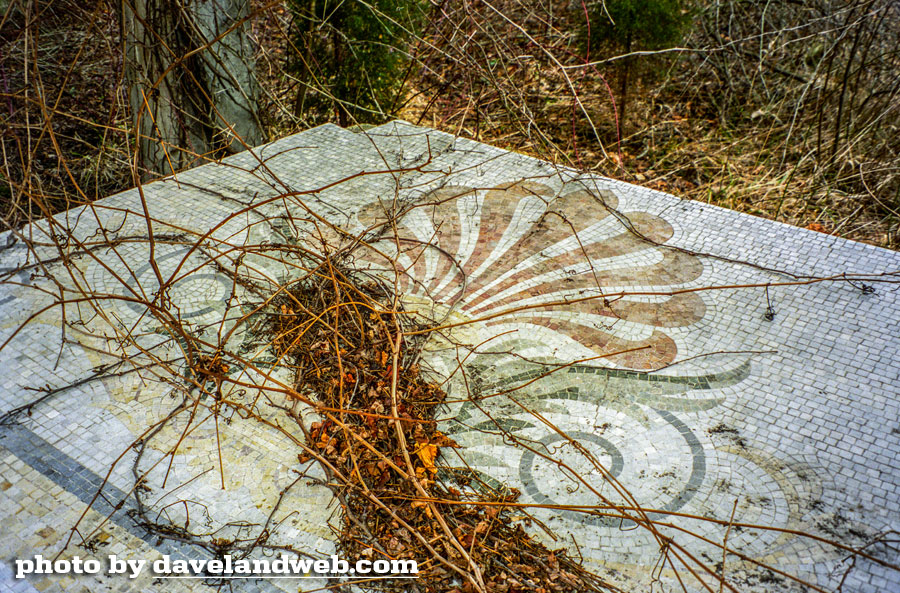 A huge slab of the hand laid italian marble floor from the atrium was sitting outside, unceremoniously dumped many years before. The lobby was in a sad state of decay.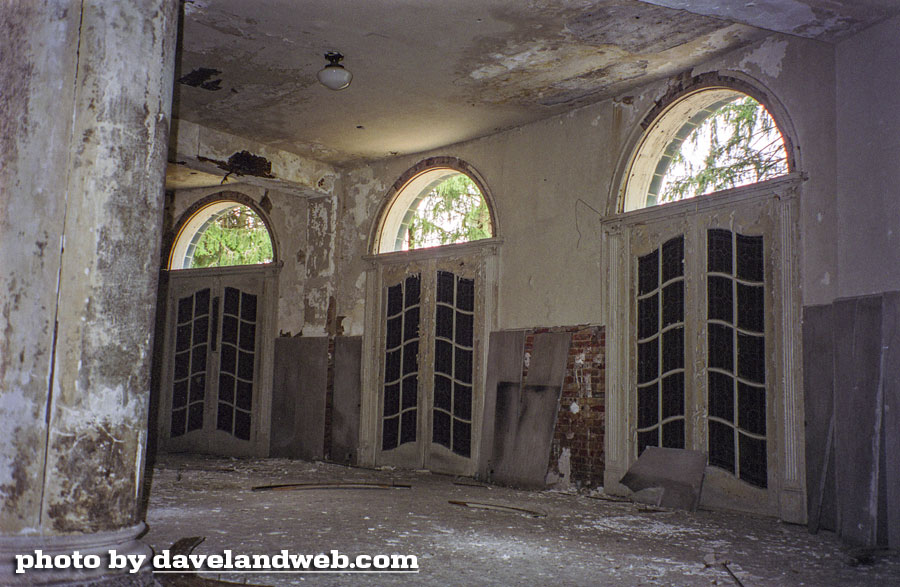 An exterior wall had collapsed, leaving bathtubs, tile, and other items entirely exposed to the elements.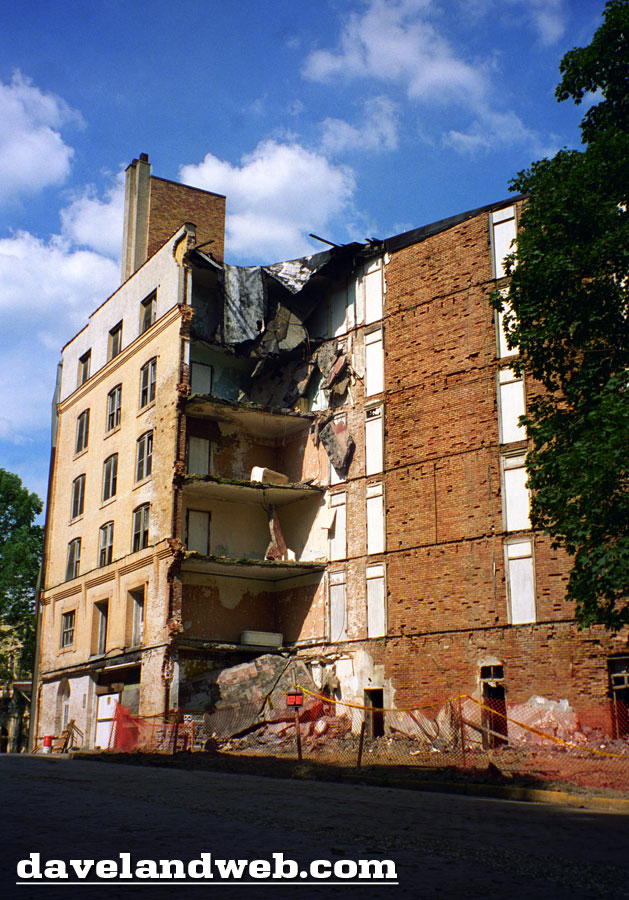 Even additions made by the Jesuits had been ravaged; this is the same statue shown in the Northwood yearbook: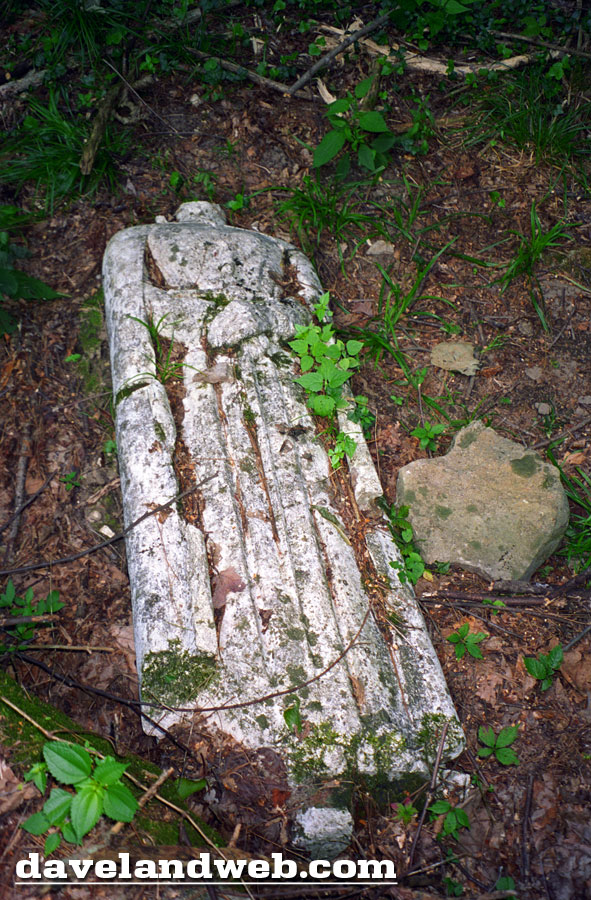 The once grand dining room was in no condition for any meals to be served.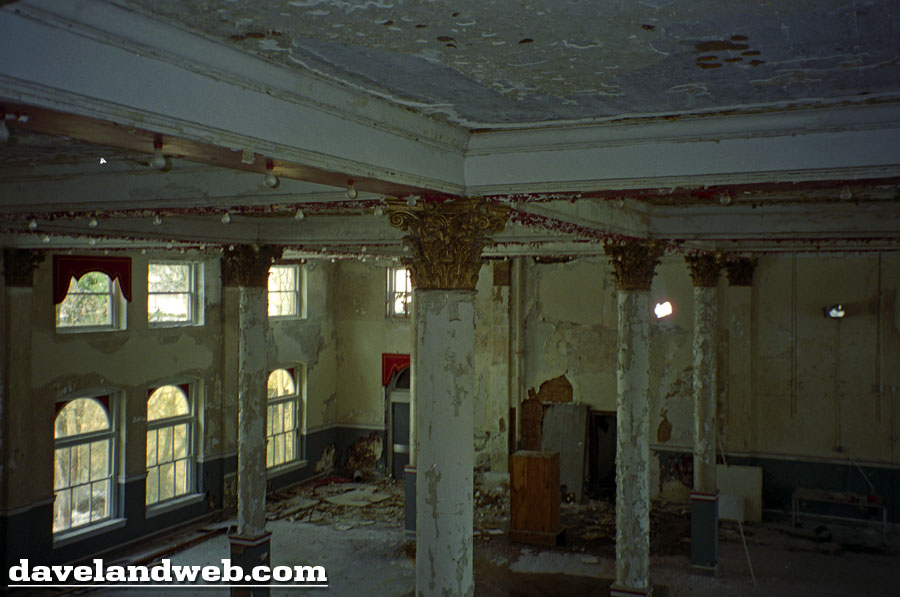 Still, there were glimpses of its former grandeur, as can be seen in this statue of a Muse that was too large to be carted off by vandals: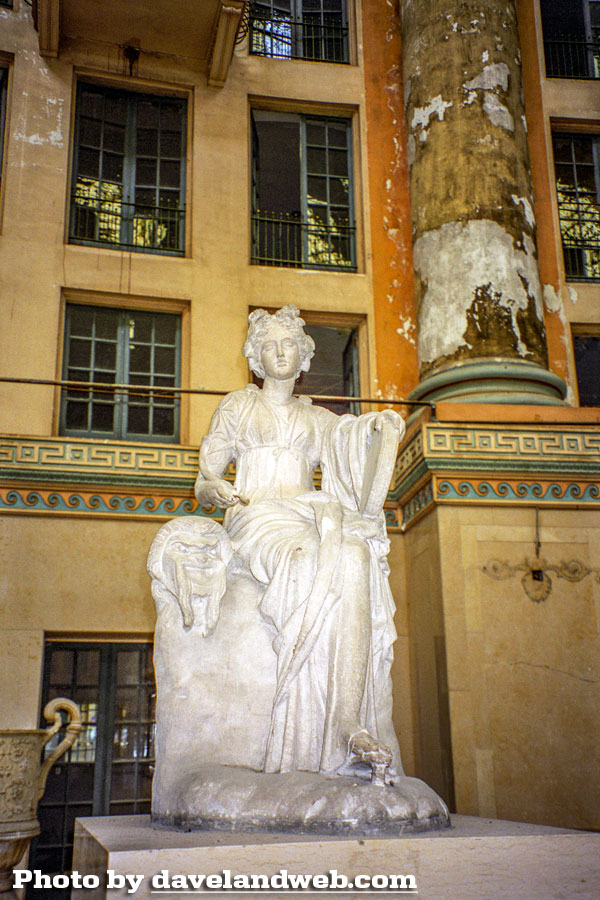 This fireplace was made entirely of Rookwood Pottery, a famous art pottery once manufactured in Ohio: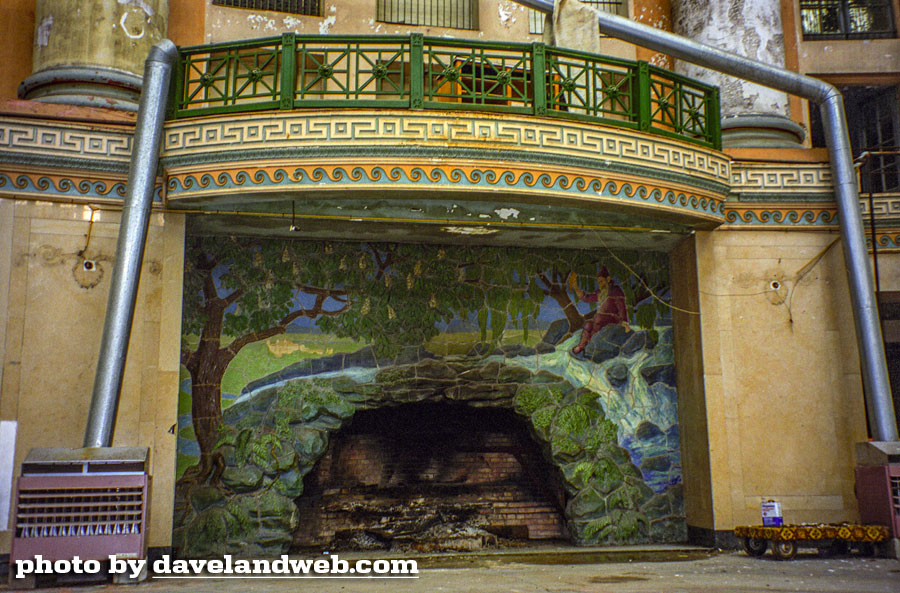 Zooming in, you could see Sprudel, the hotel's mascot: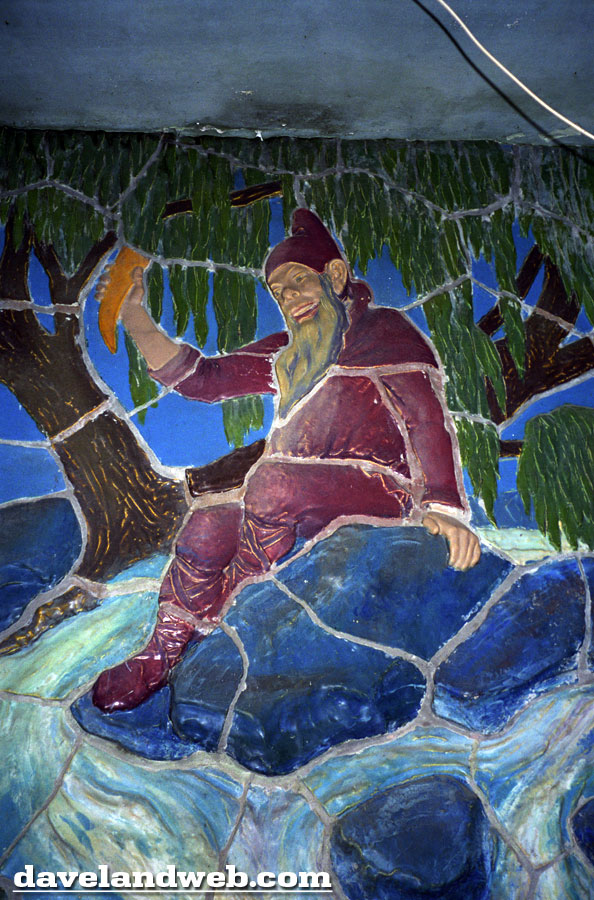 See more vintage & current West Baden Springs Hotel photos on my
WBSH web page.