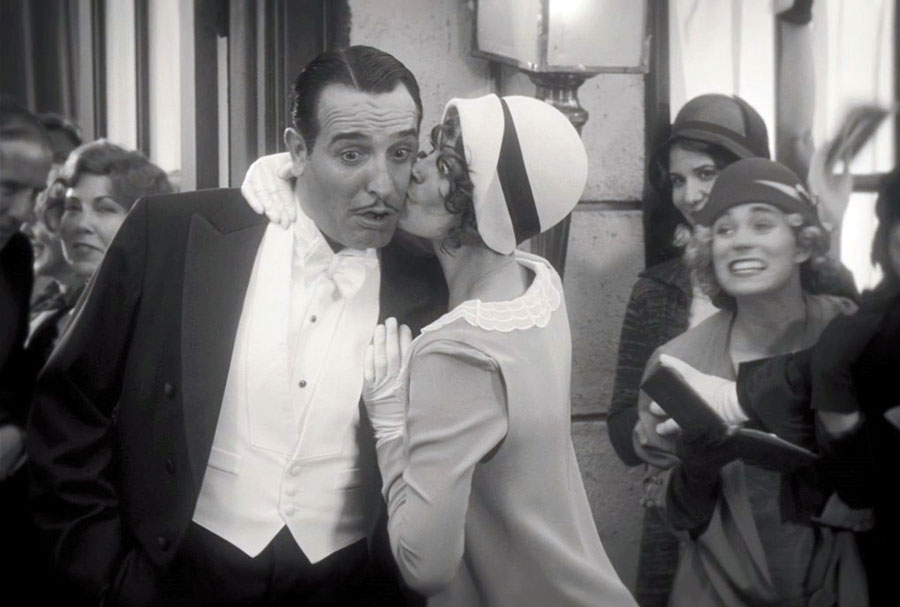 Who would have thought that a silent movie would be making waves in 2012? For me, "The Artist" was one of those rare (recent) movies that had me leaving the theater with a feeling of joy. Although it took about 10 or 15 minutes to become accustomed to the lack of dialogue, I was able to fully immerse myself into the movie after that initial period. The stars, Jean Dujardin and Bérénice Bejo, have magical chemistry as two movie stars during the awkward transition from silent movies to the "talkies."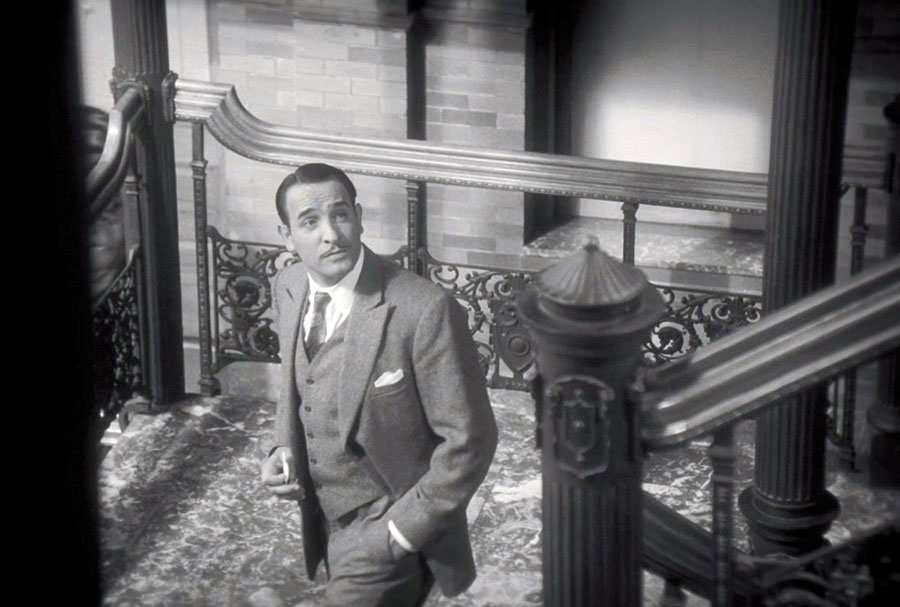 Using the same time period that "Singin' In The Rain" did, "The Artist" gets a bit darker at times, but overall, moves at a good pace and will keep you smiling with its witty humor. Filmed in the Hollywood area, this movie will definitely appeal to those who have a soft spot for nostalgic design. This particular scene was shot in the Bradbury Building, located in downtown Los Angeles.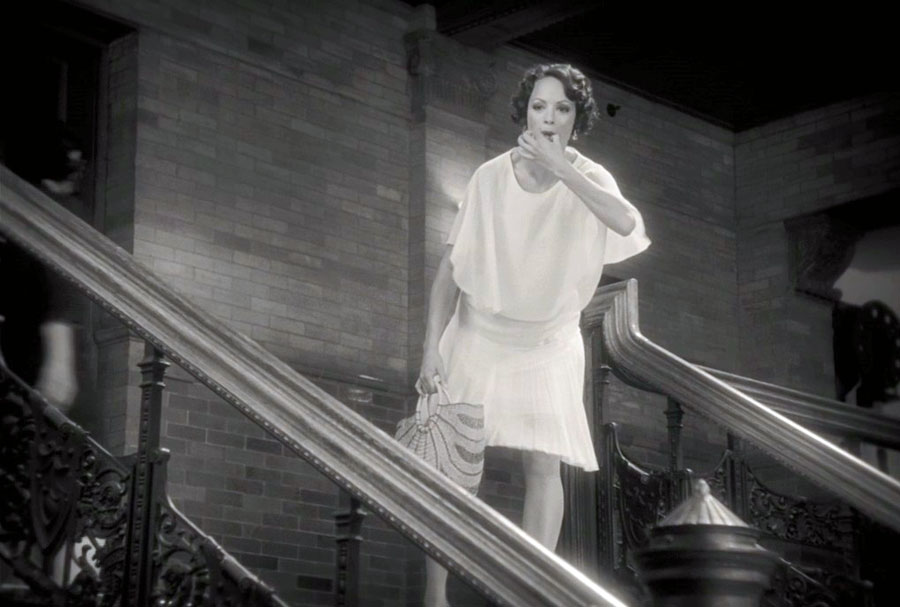 Uggie, the dog, practically steals the picture in his supporting role as the pet of silent film star George Valentin (Jean Dujardin).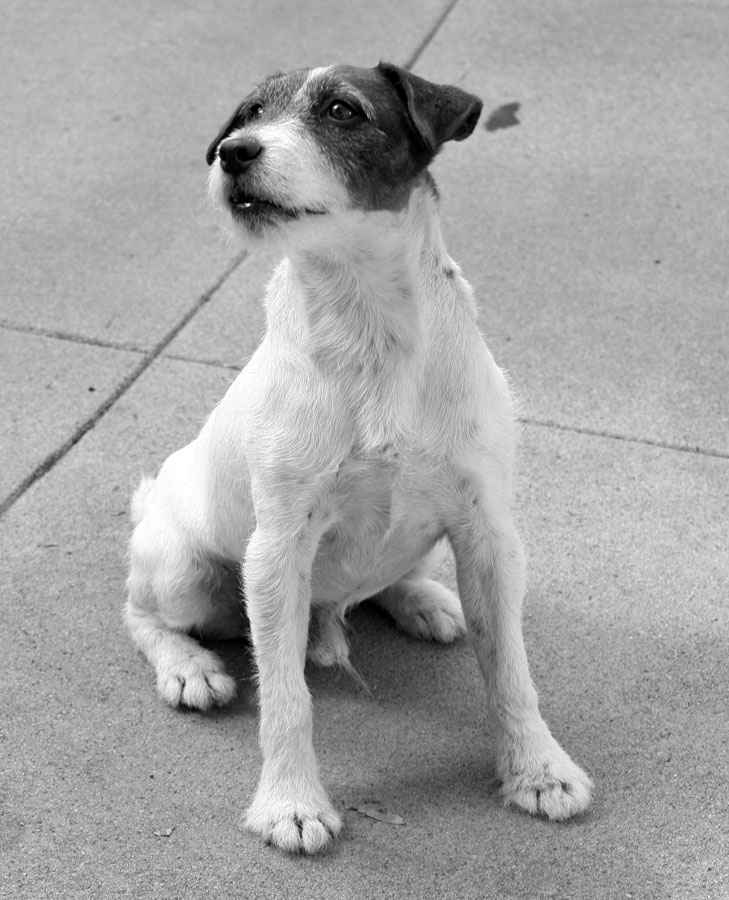 One of my favorite scenes which showcased the talents of Bérénice Bejo was this touching moment where the star-struck young girl makes love to George's coat by creatively playing both roles.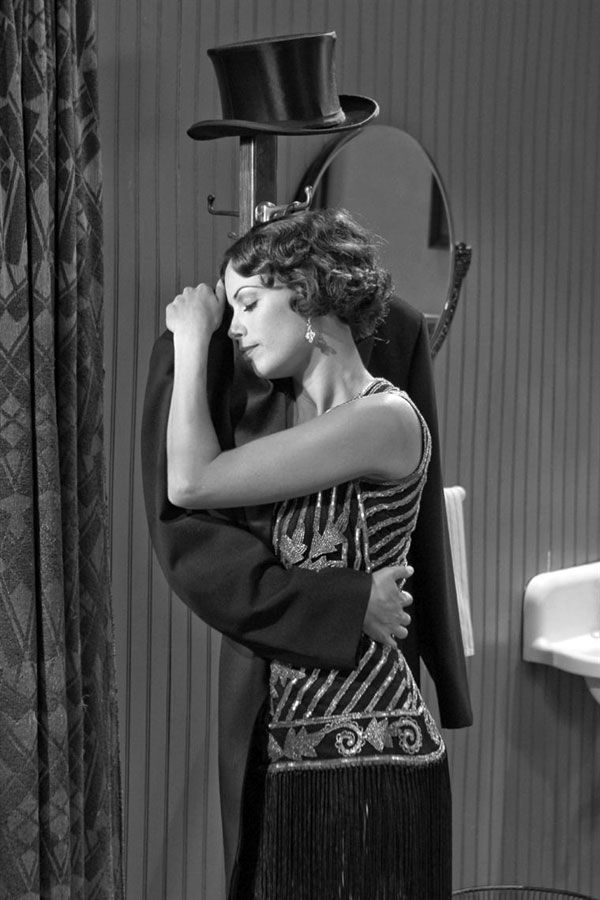 "The Artist" has also made the news for another reason; during the climactic moment of the film, I noticed that the score of the movie was borrowing from Bernard Herrmann's "Love Theme" that he wrote for Hitchcock's "Vertigo." At first, it was a bit jarring, but it definitely fit what was going on in the movie. After a few moments, I was able to immerse myself back into "The Artist" (although I kept thinking, "Just how much of this theme are they going to use?"). Apparently Kim Novak did not enjoy director Michel Hazanavicius' homage to Hitch and Herrmann. Novak, who starred in "Vertigo," bought a full-page trade ad in Variety that announced:
The film could and should have been able to stand on its own without depending upon Bernard Herrmann's score from Alfred Hitchcock's VERTIGO to provide it more drama. Much of VERTIGO's music was written during, not after, filming—that was the way Hitchcock worked. The Love Theme was woven musically in with the puzzle pieces of the storyline. In my opinion, the combined efforts of the composer, director, Jimmy Stewart, and myself were all violated.

I AM THE ONLY ONE WHO CAN SPEAK NOW. They didn't need to use what I consider to be one of the most important love scenes in motion picture history by playing the VERTIGO score and using emotions it engenders as if it were their own. Even though they gave a small credit to Bernard Herrmann at the end, I believe this to be cheating, at the very least. Shame on them!

IT IS MORALLY WRONG FOR THE ARTISTRY OF OUR INDUSTRY TO USE AND ABUSE FAMOUS PIECES OF WORK TO GAIN ATTENTION AND APPLAUSE FOR OTHER THAN WHAT THEY WERE INTENDED. IT IS ESSENTIAL TO SAFEGUARD OUR SPECIAL BODIES OF WORK FOR POSTERITY, WITH THEIR ORIGINAL AND INDIVIDUAL IDENTITIES INTACT AND PROTECTED.

Read more here about Novak's stance
.
Considering the fact that movie scores have borrowed from classical music since day one, I found it curious that Novak was so outraged. For hardcore Hitchcock fans, the 10 minutes or so of "The Artist" that uses Herrmann's theme will either appeal or annoy; for the majority of the unaware audience it will not make a difference.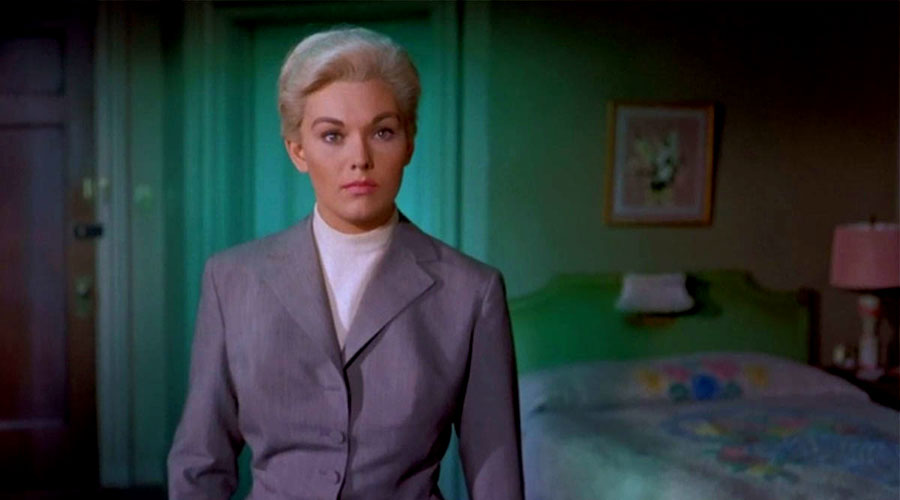 So get out of your chairs and go to the theater to see "The Artist." You'll be glad you did.
See more vintage & current Classic Movie & TV star photos on my
Classic Movie & TV star web page.