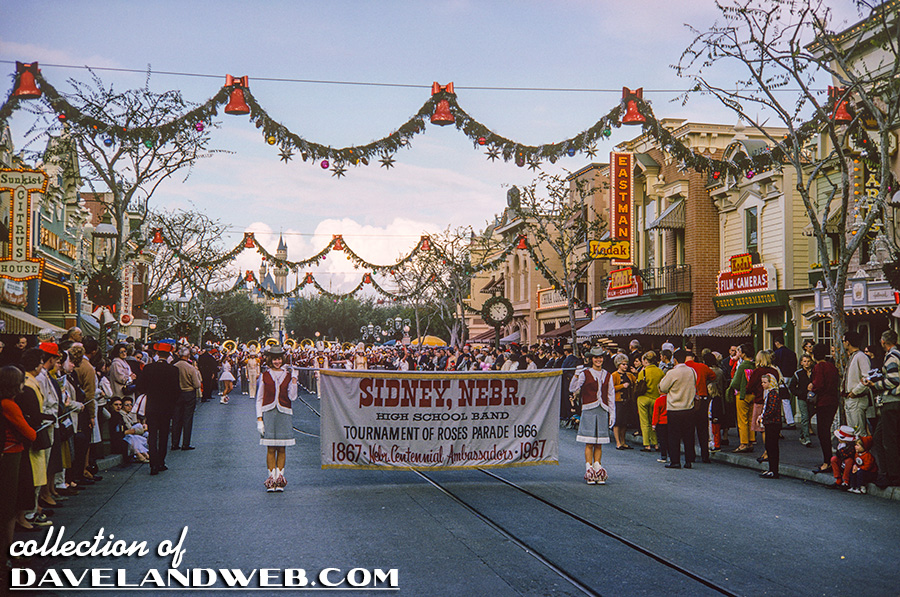 This January 1966 photo gives a nice view of the sections of Main Street that we have visited over the last few posts.
Need a place to live? How about the Plaza Apartments on Main Street? This corner shop started life as a faux Apartment building. I can only guess that Walt didn't have enough sponsors on day one; this was rectified August 1956 when the INA Carefree Corner moved in and replaced the Plaza Apartments.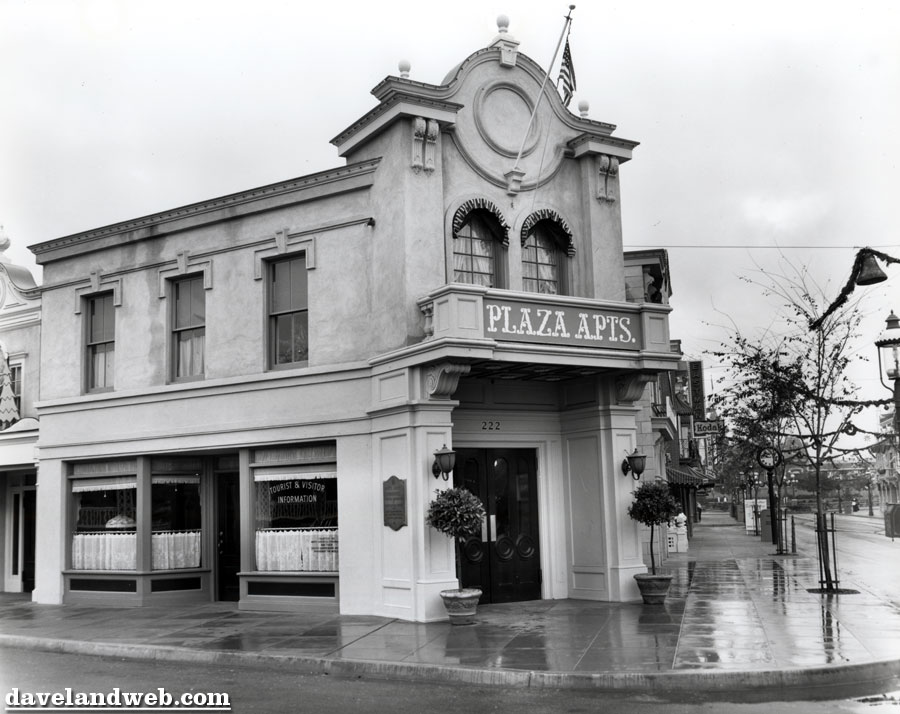 Faux or not, I would have loved to have lived here! I'd probably eat at the Red Wagon Inn every day.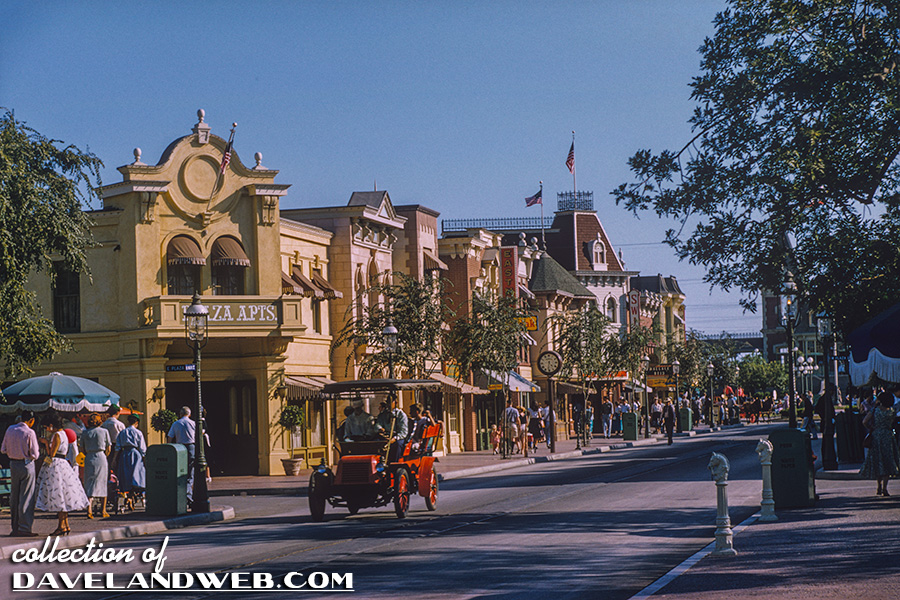 In this March 1959 photo, you can see that INA has taken residence. I have no idea what parade this was, but it sure looks wacky! Apparently the opening day parade wasn't the only time that Autopia cars were driven down Main Street.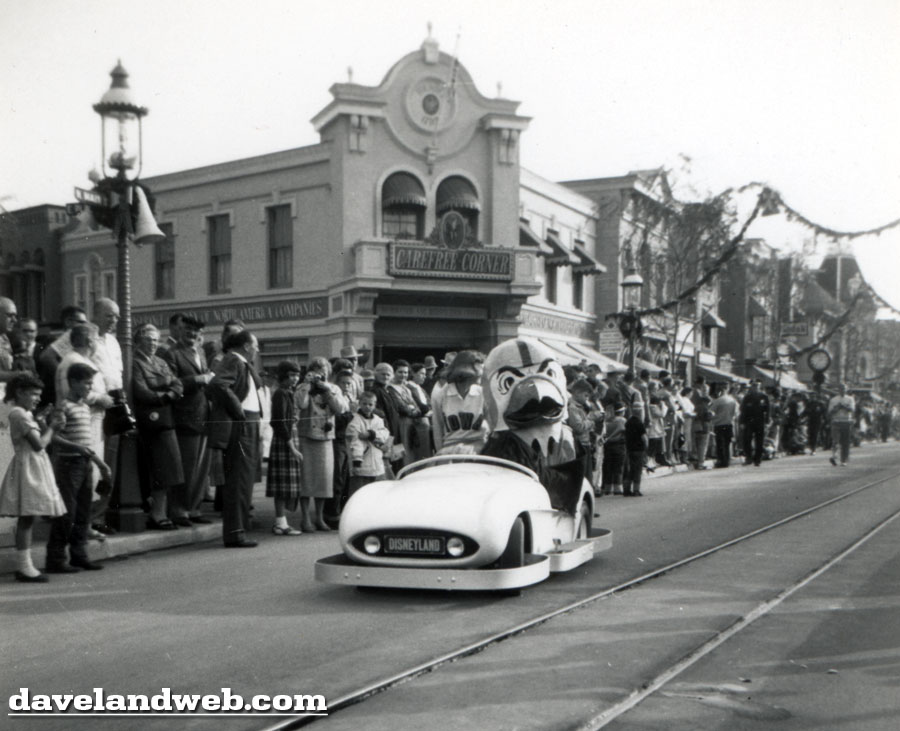 Another view of the INA Carefree Corner, which I am guessing was taken from the Red Wagon Inn patio.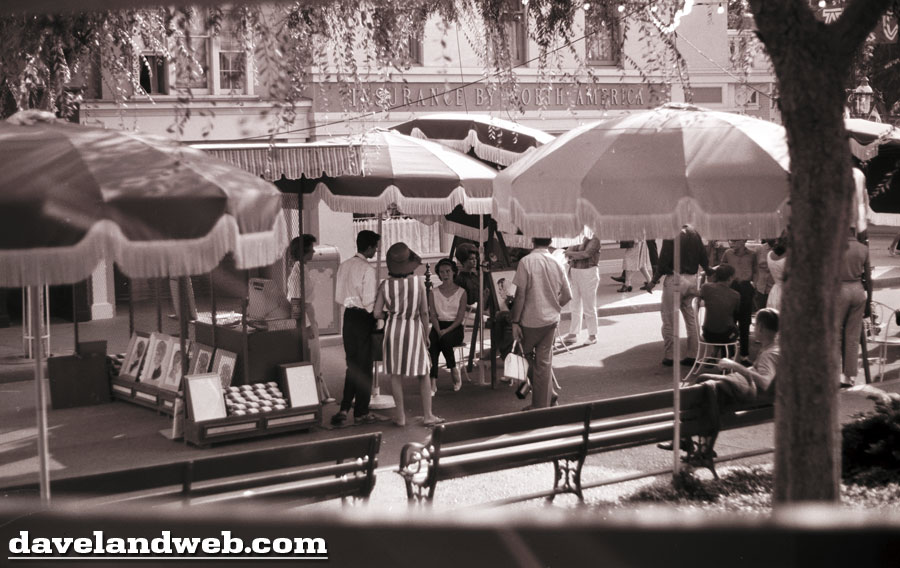 Most likely, there are a number of readers who have no idea what the Carefree Corner was (especially since it closed in 1985, with a brief reprieve from 1988–1994). Guests who dropped by could sign a guestbook (there was one for each state) inside of this information center. Friendly service by cast members wearing appropriate Main Street garb included a souvenir gift, directions to Disneyland attractions, as well as travel & reservation assistance. INA (Insurance Company of North America) sponsored The Carefree Corner from 1956 to 1974.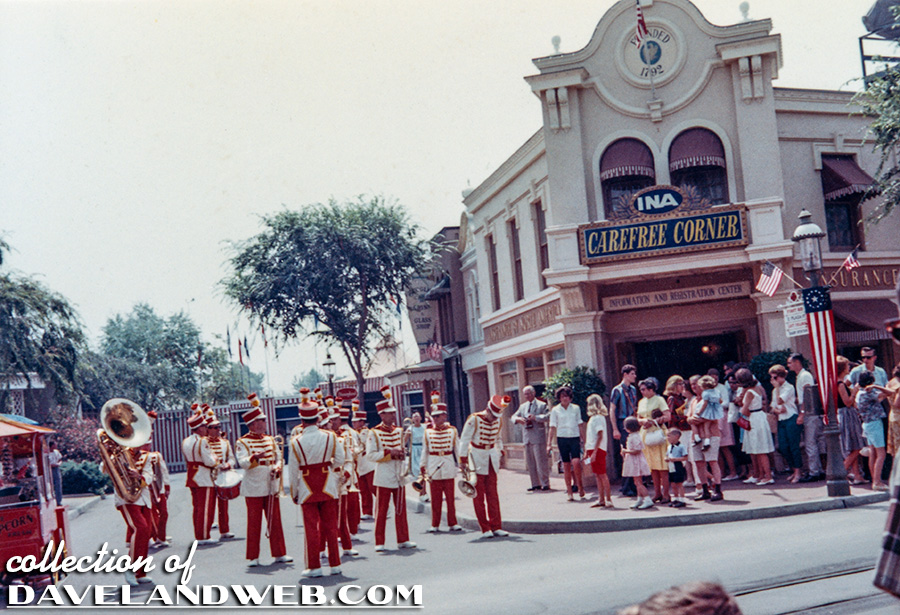 Zooming in, you can see the patriotic summer bunting as well as directional signage for First Aid, East Plaza Street, Lost Children, and the Baby Station. On the left of this detailed view, you can see signage for the Ruggles China & Glass Shop.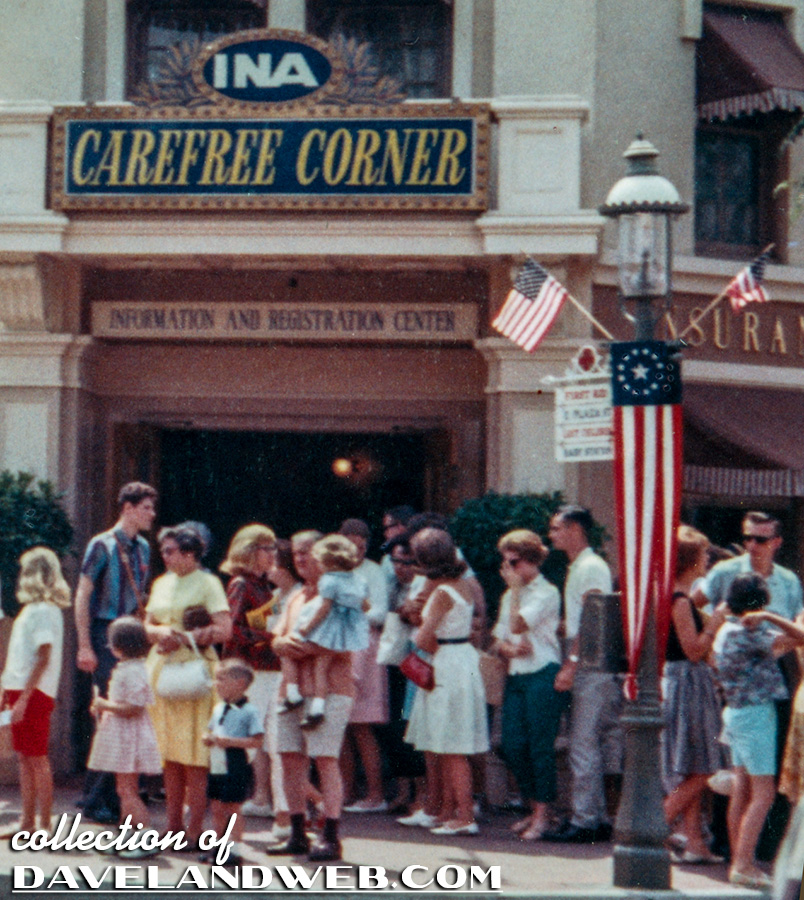 Just a few more views of this beloved corner: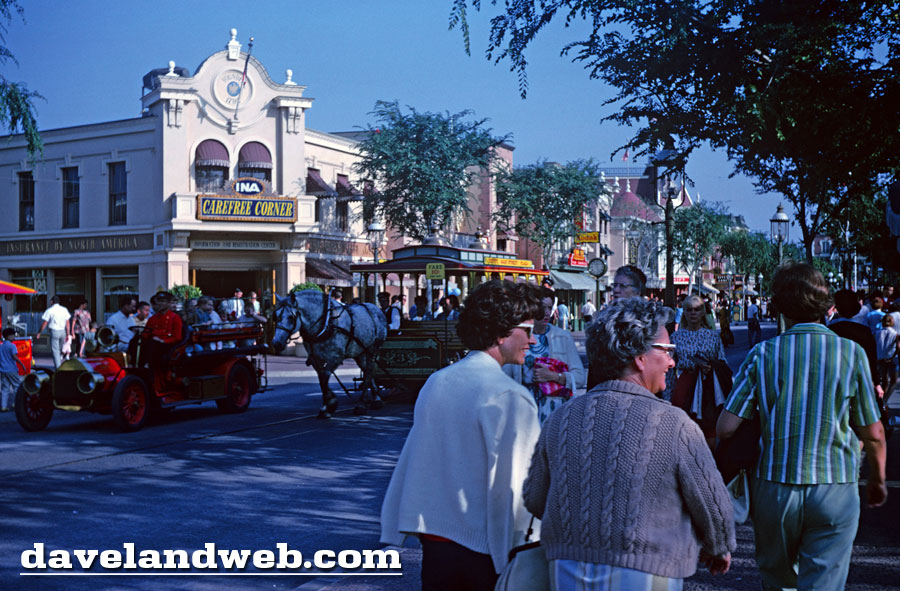 Brer Bear! What a treat for these October 1969 guests.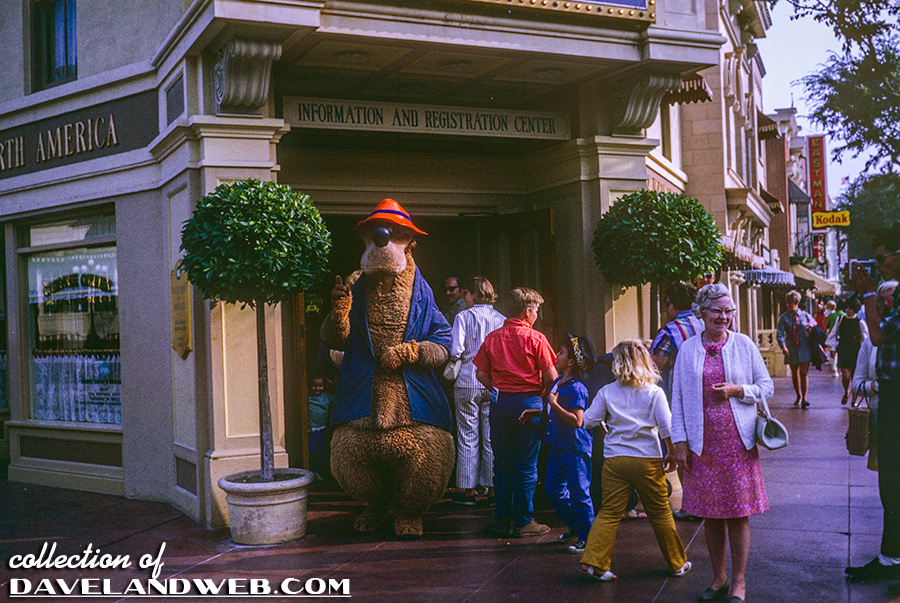 See more vintage & current Disneyland East Main Street U.S.A. photos on my East Main Street web page.