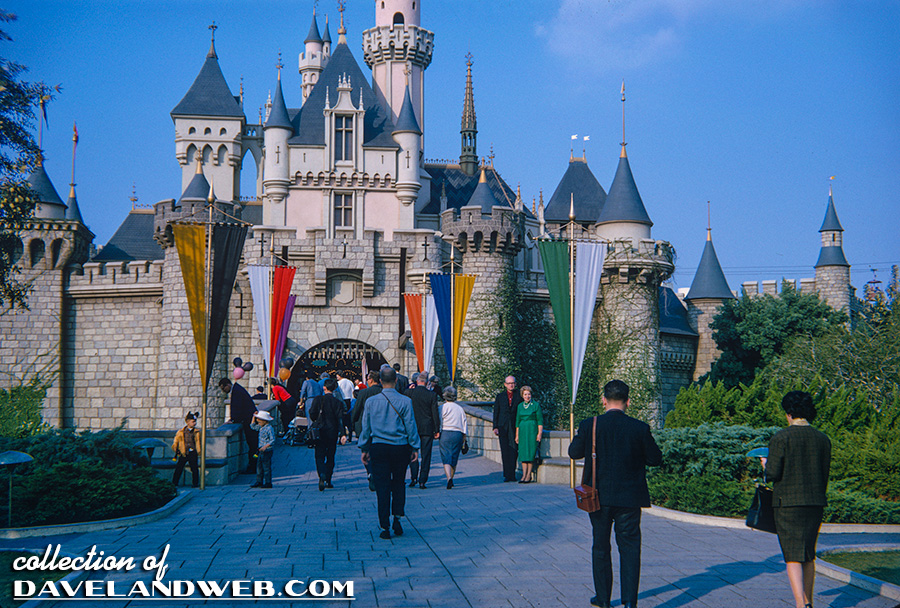 More from January 1964 today, as we see this charming couple posing in front of the Castle.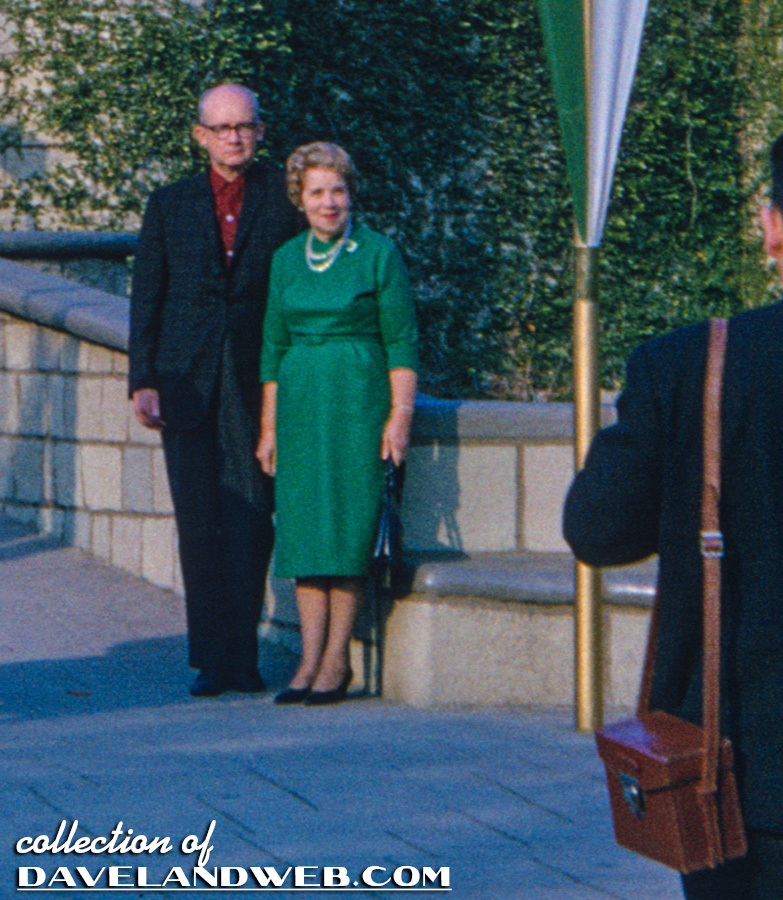 To their left is nothing but mayhem and mischief, as these two young guests get ready to duke it out. One in Mouse Ears, the other in a Cowboy hat, and both with toy weapons...this can only end in a spanking.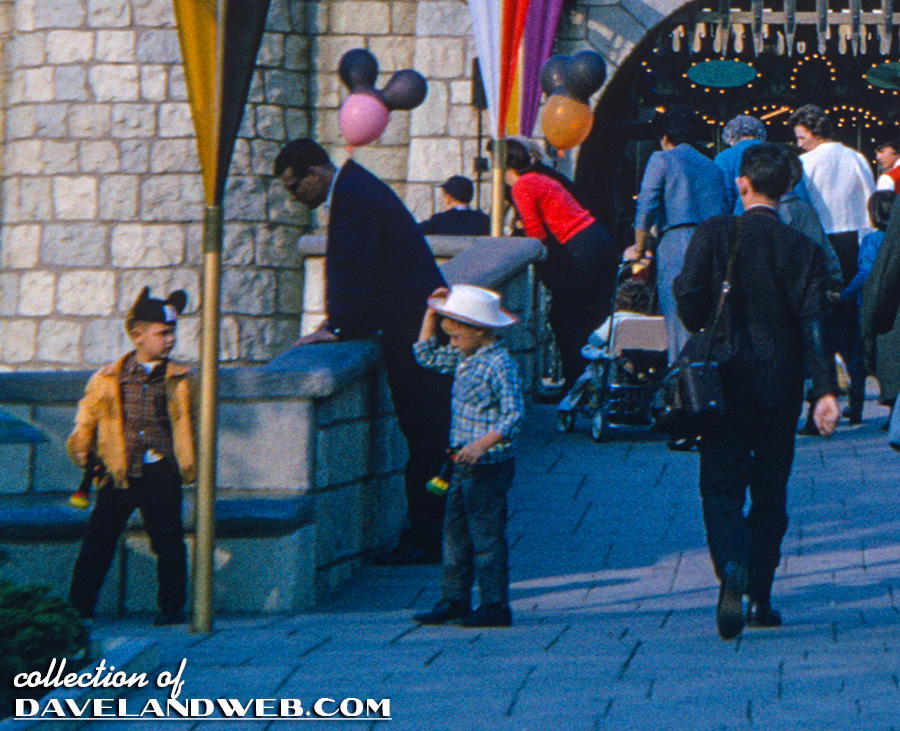 Zooming back to the center of the Castle, we can see that there's still no crest atop the drawbridge door.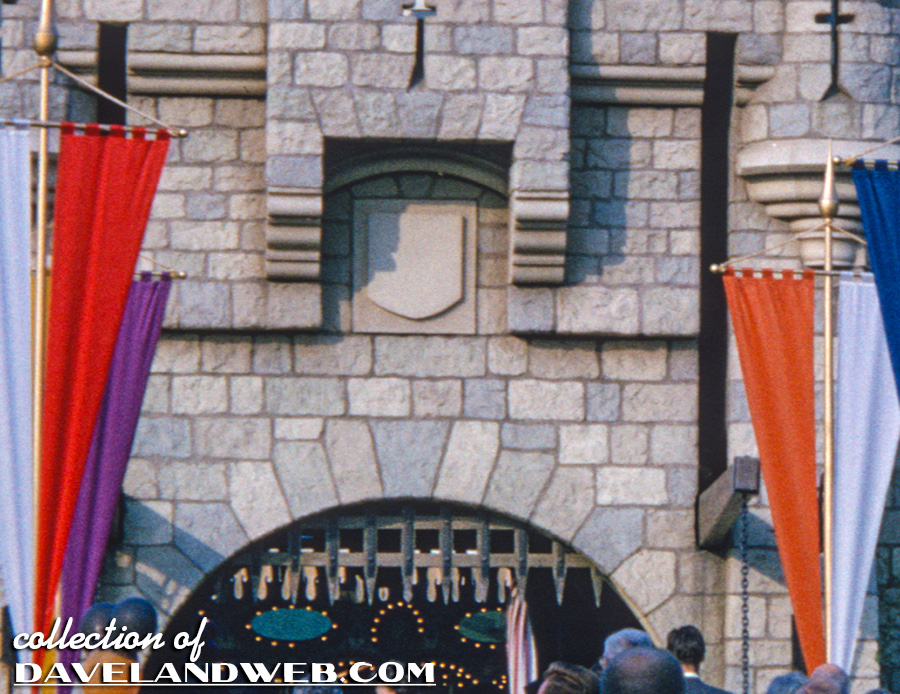 June 1965 is the first photo in my collection to show the new crest; I can only assume it was placed there for the Tencennial. Whether it is or isn't the actual Disney Family Crest is still a matter of heated debate; one I have no intention of jumping into!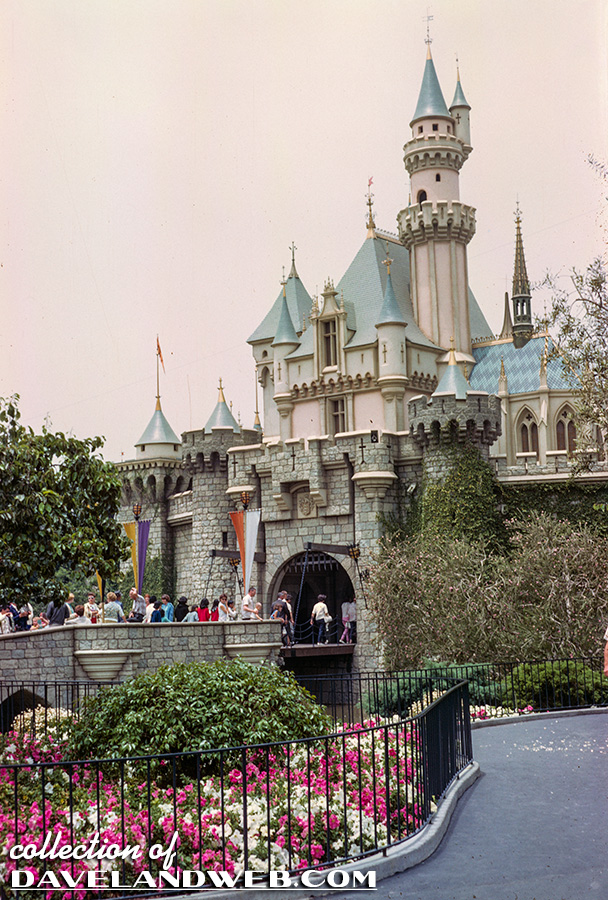 One last shot from my January 1964 batch is this image of Fantasyland, with the Mad Hatter drawing a crowd around him: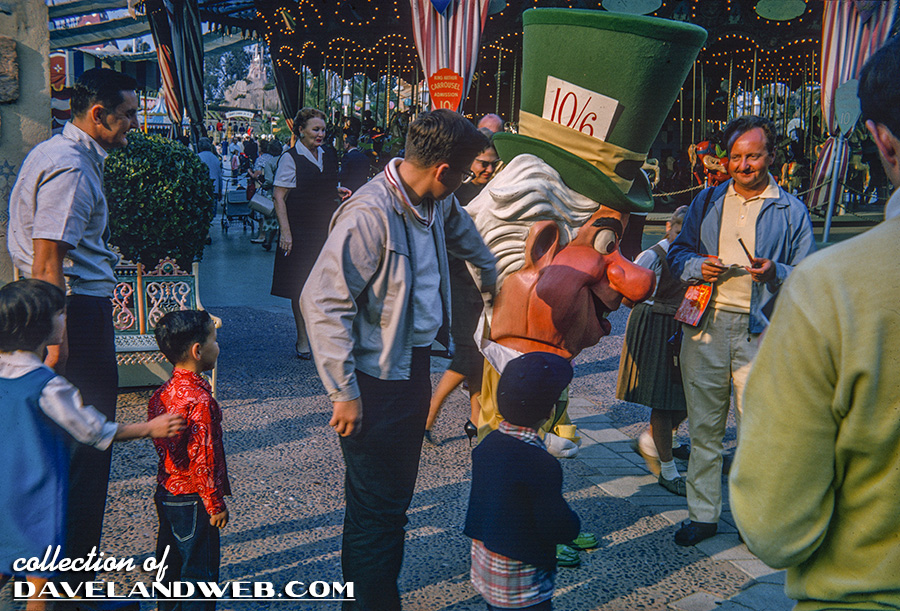 See more vintage & current Disneyland Sleeping Beauty Castle photos on my
Castle web page.