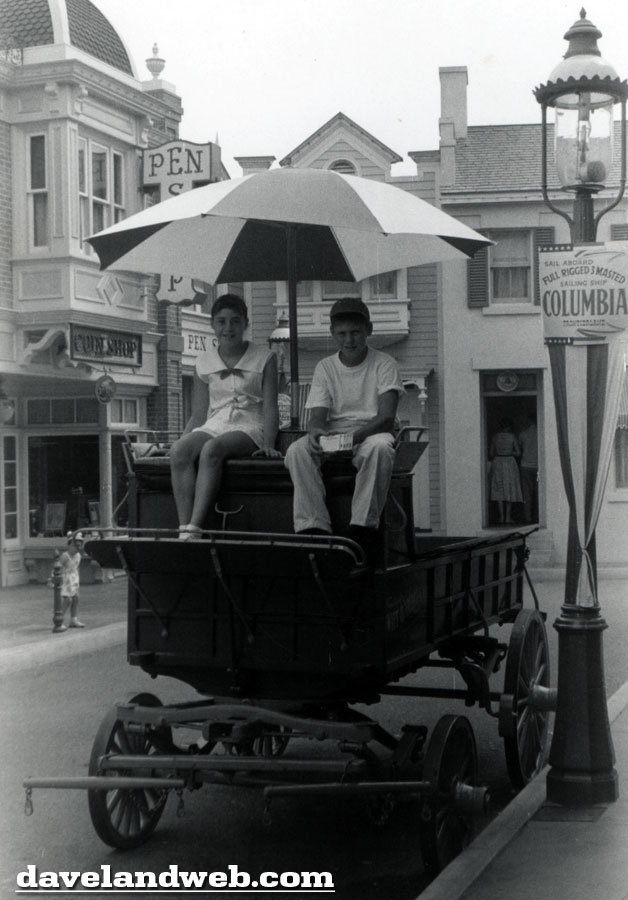 Sandwiched between the Market House and The Gibson Greeting Card shop (circa 1955-1960), guests can find East Center Street. Once a hub of some very fun activities, this spot on Main Street is best known for portrait sittings and Art Festivals.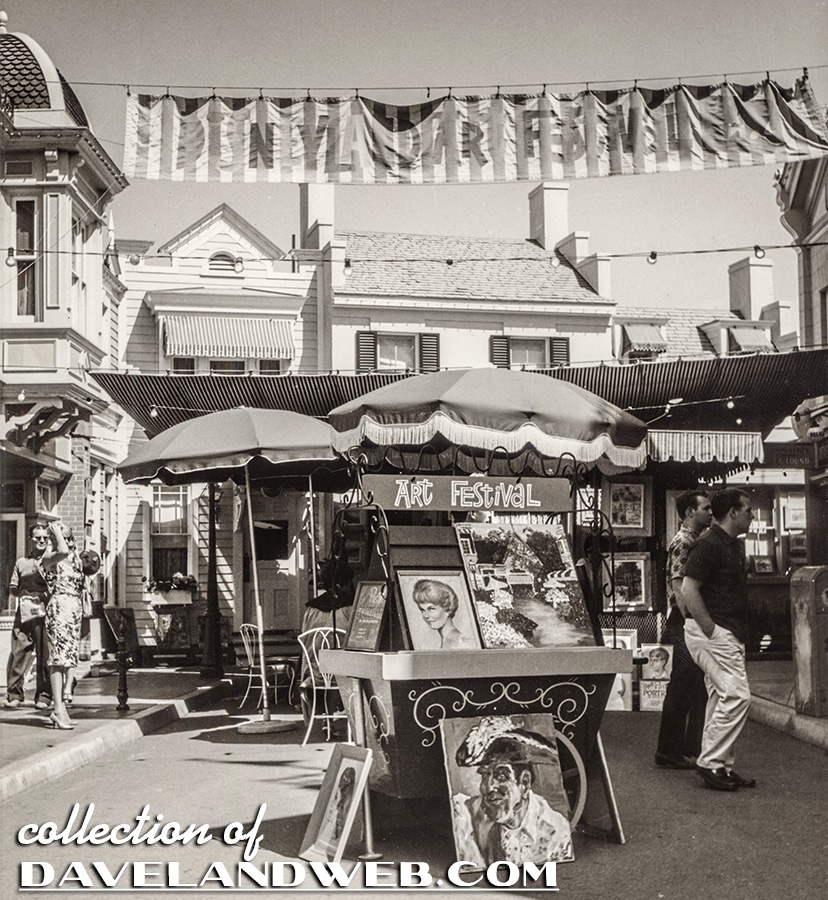 Before there was New Orleans Square, guests could have their portraits sketched in pastel by talented artists in a jiffy.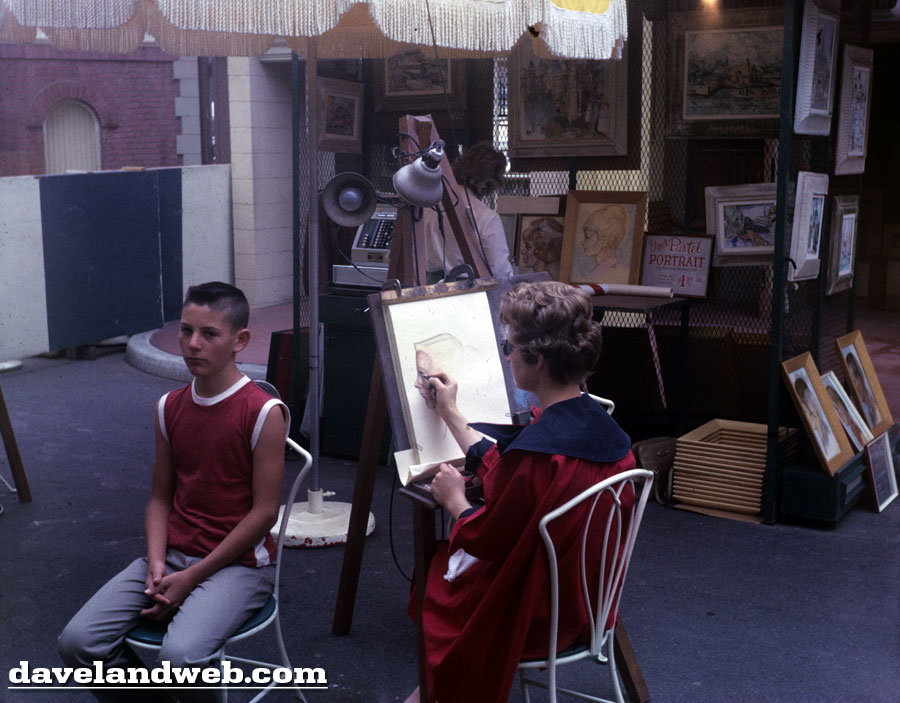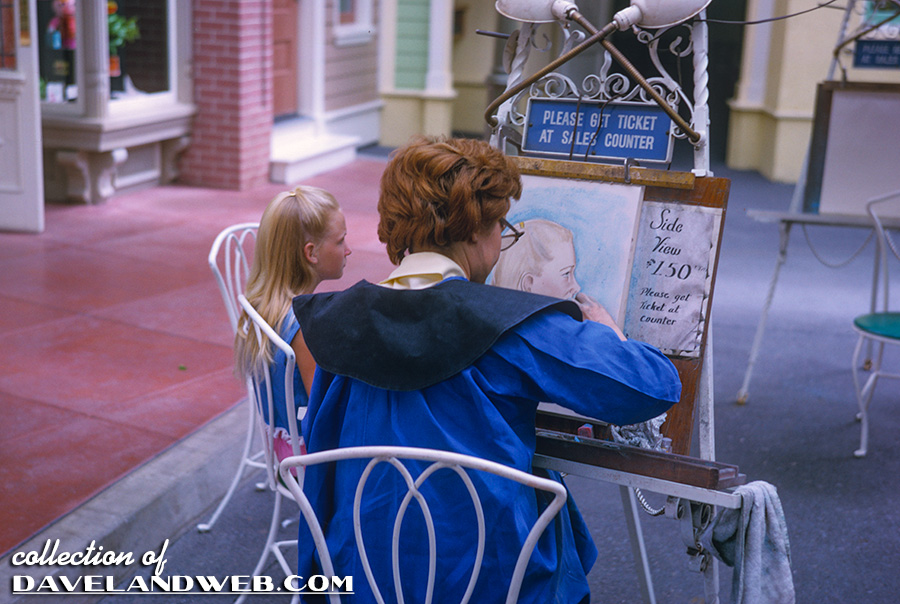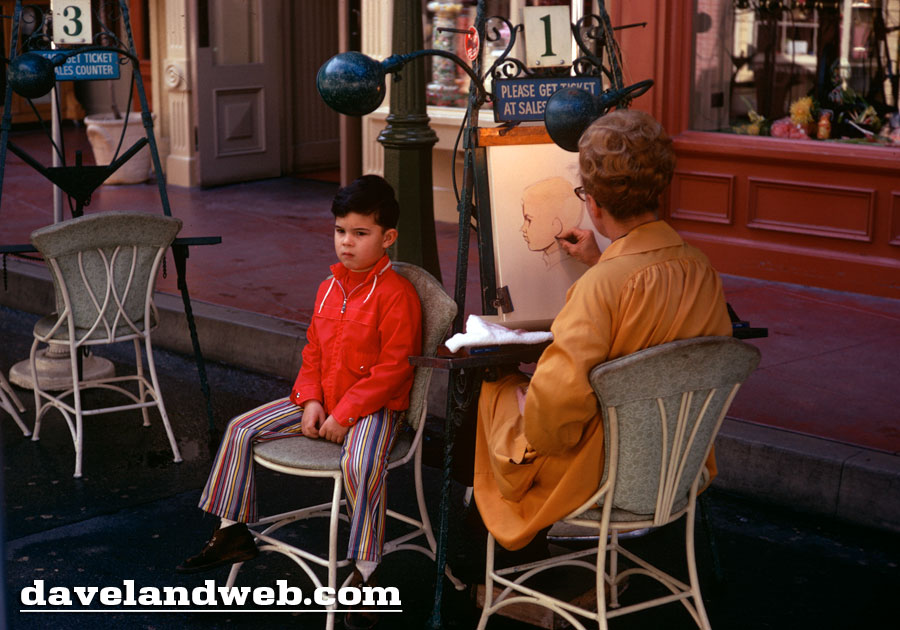 Here is a story about one of the artists at Disneyland from the Disneyland Line Newsletter, November 8, 1972:
150,000 AND STILL DRAWING

Betty Bell, a 15-year employee of the Merchandising division in the Art Festival, drew her 150,000 portrait recently.

Betty started her career with Disneyland, January 3, 1957, as an artist at the Art Corner (which is now the Tomorrowland Stage Area) under the supervision of Jack Olsen. Jack is now Vice President of Merchandising Disneyland/Walt Disney World.

During her 15 years as an artist in Merchandising, Betty has drawn portraits in pastel of such people as Alan Funt, Lucy Johnson Nugent, many foreign dignitaries, and many other celebrities which she can't recall.

Betty is also well known for her oil portraits and her works of sculpture, which she does in her spare time. Spare time? Betty's spare time also includes construction and set decoration of the Disneyland Drama Club plays (including the recent "Lil Abner"), and make-up for the casts (for which she received the Drama Workshop's "Stellar Award").

Besides her active work schedule and hobbies, Betty is also busy with her family. She has been married for 24 years and has 4 girls, the oldest being 22, enough to keep any gal on the go full time - without a job or hobbies! Congratulations to Betty on a job well done!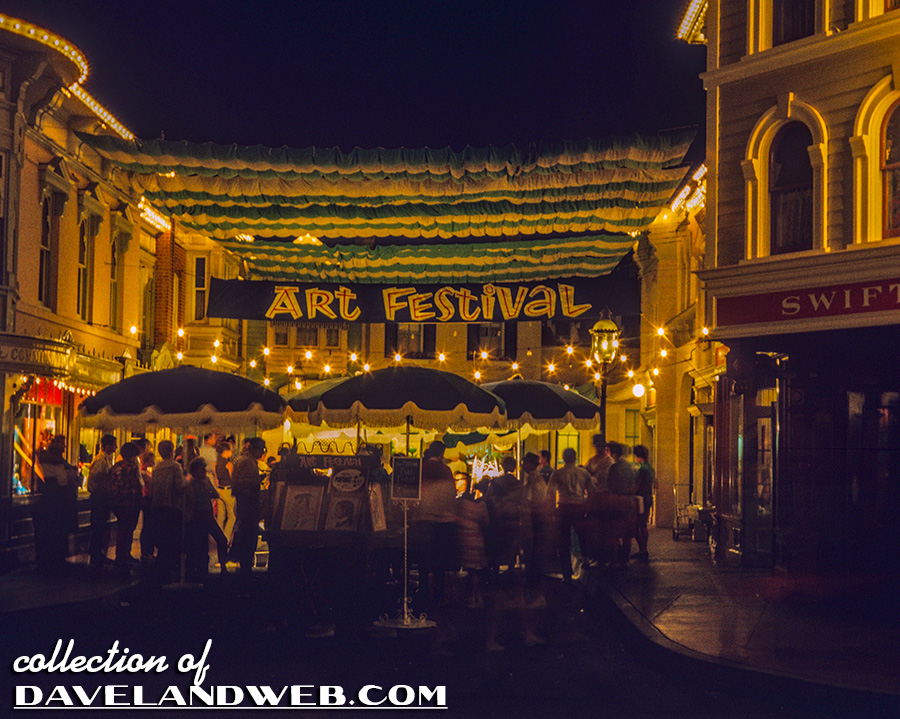 I'd also want to adjust my Time Machine to make sure I could see the Good Neighbor Mexico festival that was held here in the Summer of 1963.
From the L.A. Times on July 24, 1963:
"An authentically decorated Mexican street exhibit will be opened Monday at Disneyland to celebrate a 'Salute to Mexico' sponsored by People-to-People, Inc., in co-operation with the Mexican Tourist Council. "Mexico's former president, Miguel Aleman, now president of the tourist council, will act as official representative at the 11 a.m. dedication ceremonies. "The three-month exhibit will be a showcase of Mexican crafts ranging from pottery and jeweltry to contemporary art and bull fighting." From the Pasadena Star-News, July 31, 1963: "Mexico Invades Southland—A beachhead based on friendship and mutual understanding has been established at Disneyland with opening of the 'Salute la Mexico' under the sponsorship of People-to-People, Inc. Teresa Lucero, 8, of Los Angeles and Patrick Wade, 12, of Anaheim, pulled the ribbon to officially open the display. Watching were Edmondo Gonzales, Consul General of Mexico in Los Angeles; Walt Disney, executive committee member of sponsoring group; Carlos Arruz, of Mexico City, and Joyce C. Hall, chairman of People-to-People committee."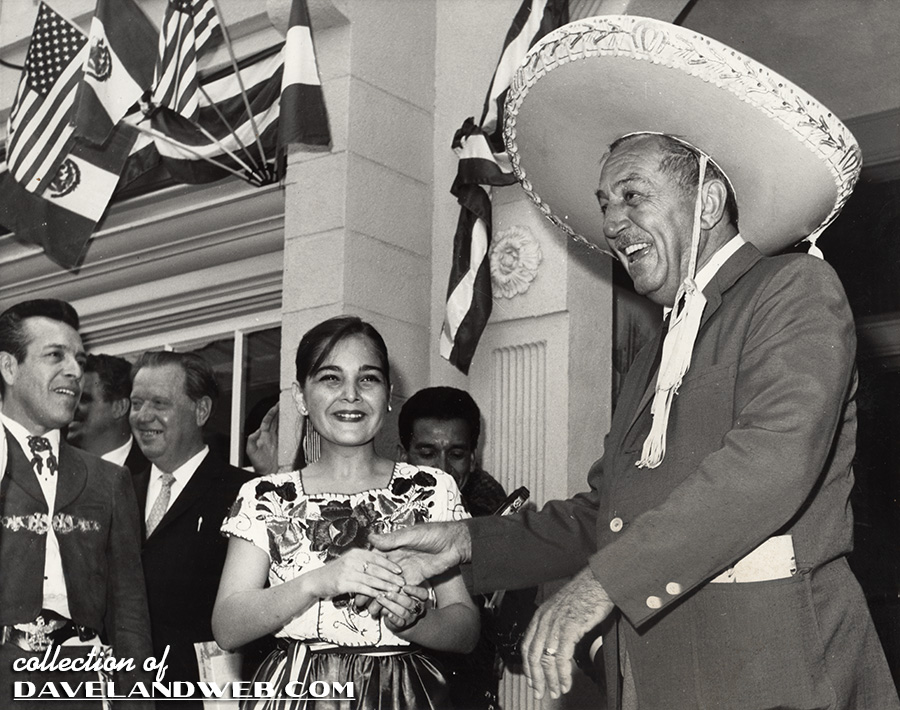 Dancing on Main Street? Count me in! Call me a dreamer, but it sure would be great to have Main Street be an attraction again besides just a path to Star Tours where you can buy plush.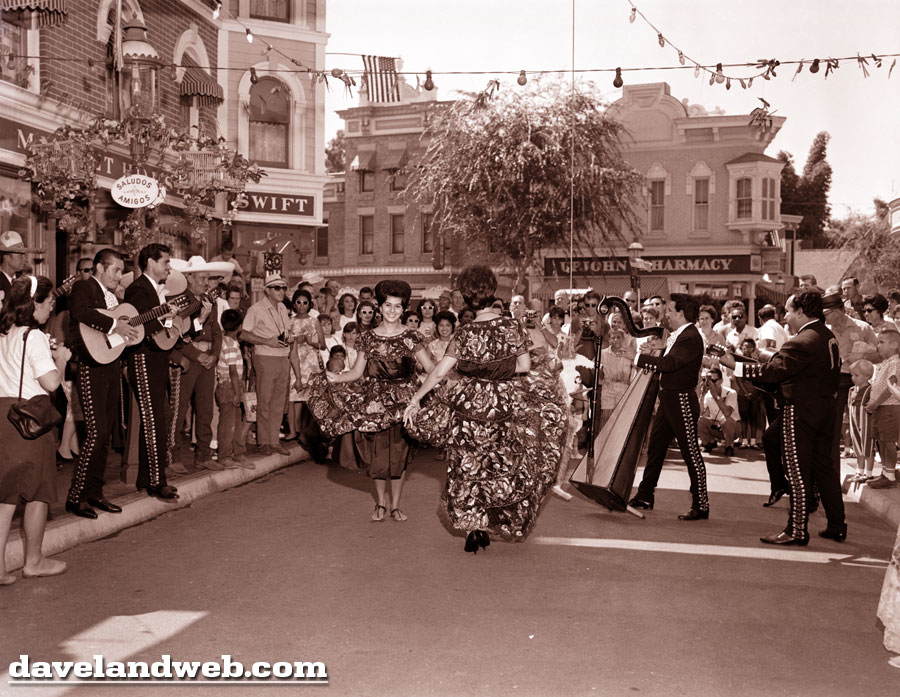 See more vintage & current Disneyland Main Street photos on my
Main Street web page.