It's been 12 years since the PeopleMover chugged along its Tomorrowland tracks, and it still manages to generate a number of rumors about its return. These 2 views are from September 1967. Walt had high hopes for this "attraction," as it was to be one of the cornerstones for EPCOT. The Peoplemover was to be one of the main forms of transportation that would take people from the city into their suburban homes, thus practically eliminating the need for cars. It's easy to see why many lament Disney's passing, as there were so many more things he wanted to achieve.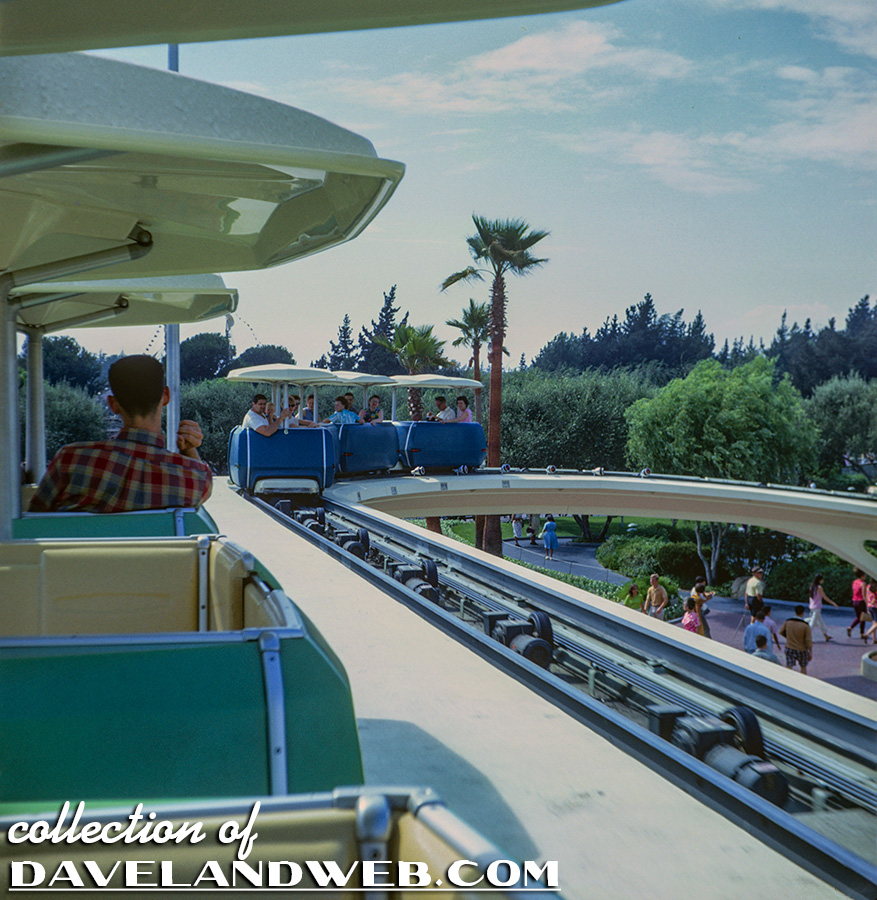 Even though this one is blurry, I am including it as it shows a nice view of the Peoplemover and the Monorail together. One of my favorite aspects of Disneyland is how multiple attractions are "woven" together in certain areas.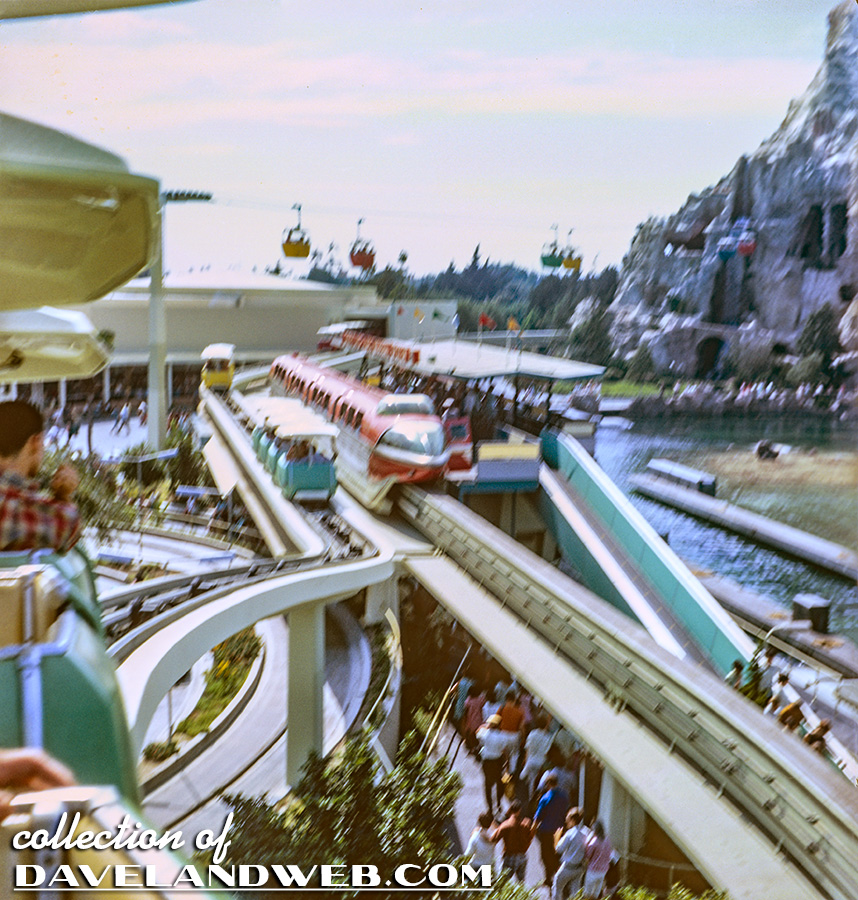 See more vintage PeopleMover photos on my
main website.