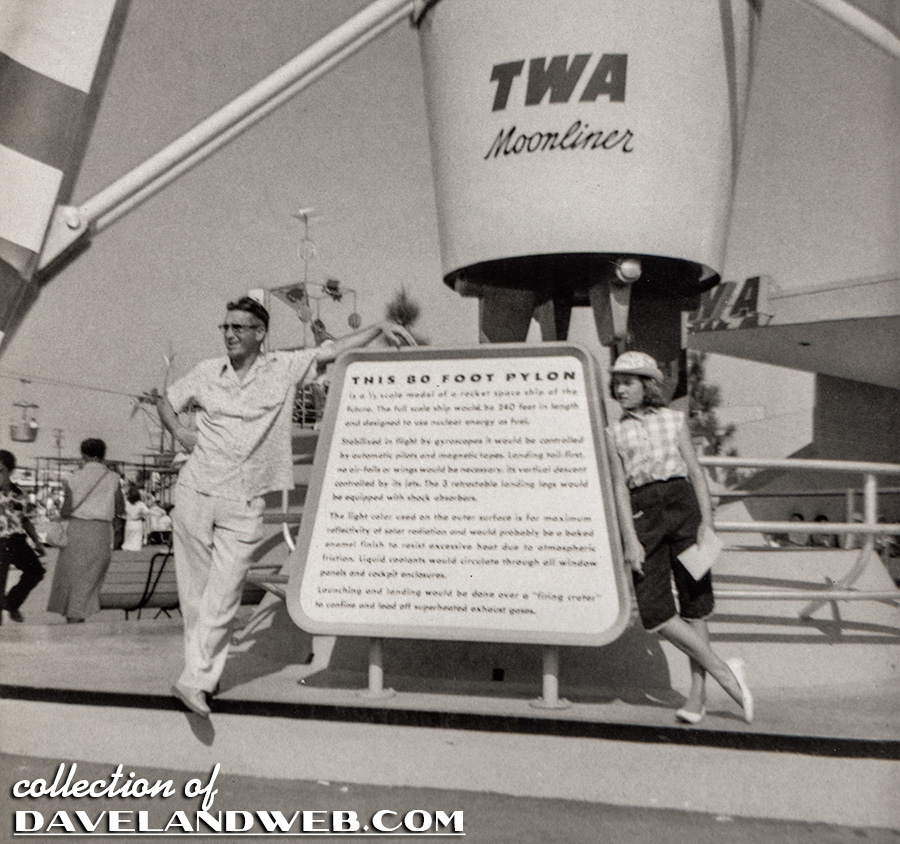 Here are 2 undated (and separate batches) bw TWA Moonliner shots from the 1950's. For those that missed it when I first posted it, here's an upclose color version of the signage: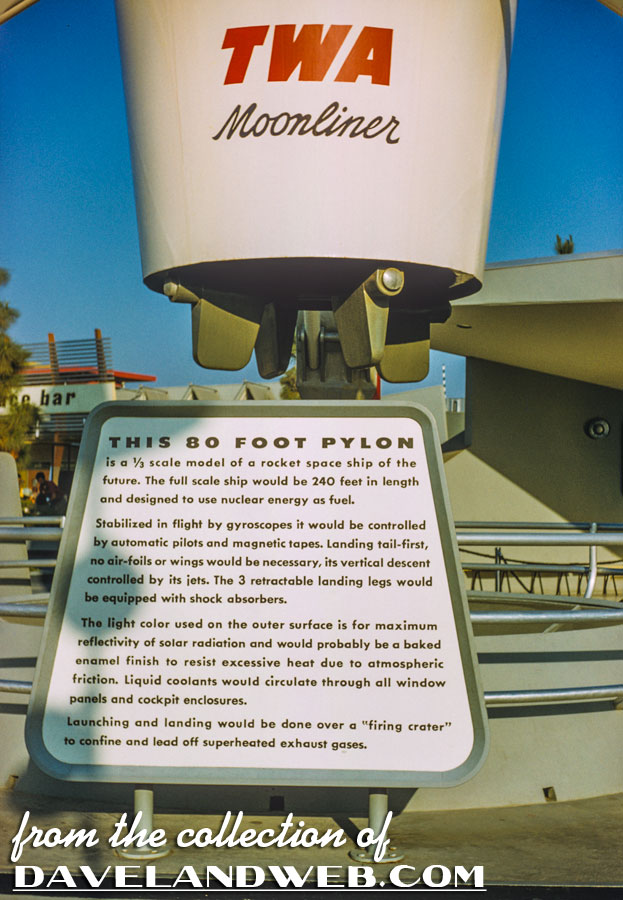 Back to sepia. Looks like gigantic martini olives on toothpicks behind the Moonliner, huh?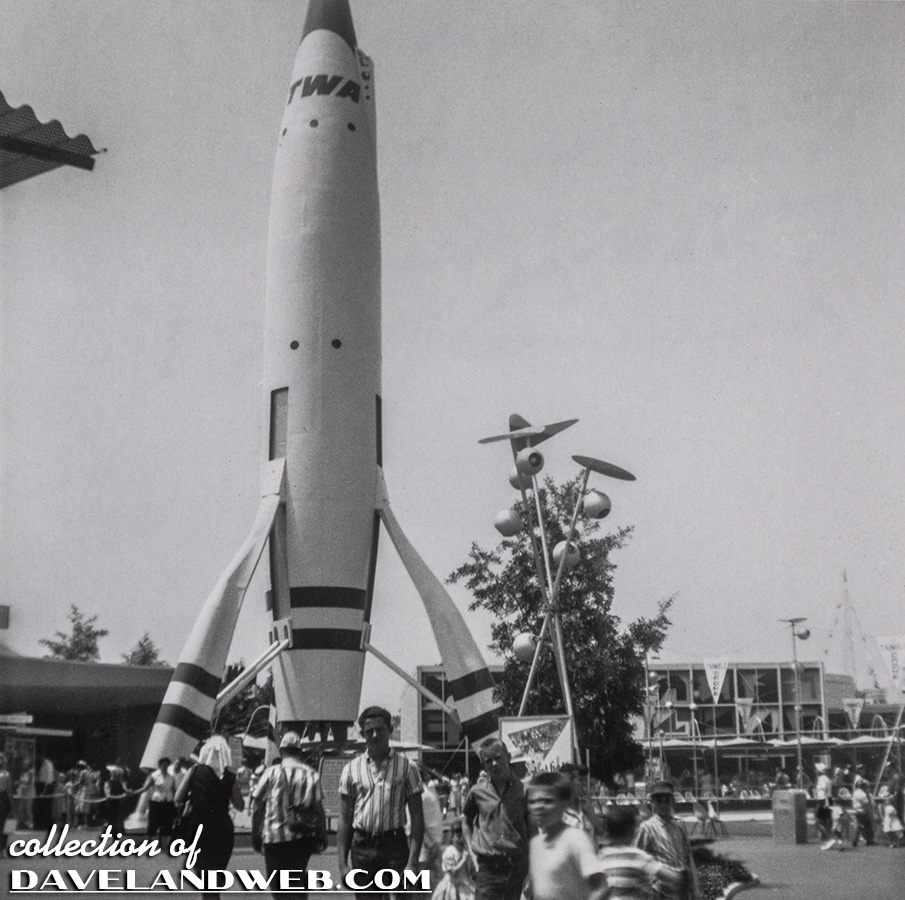 See more Moonliner photos on my regular
website
.