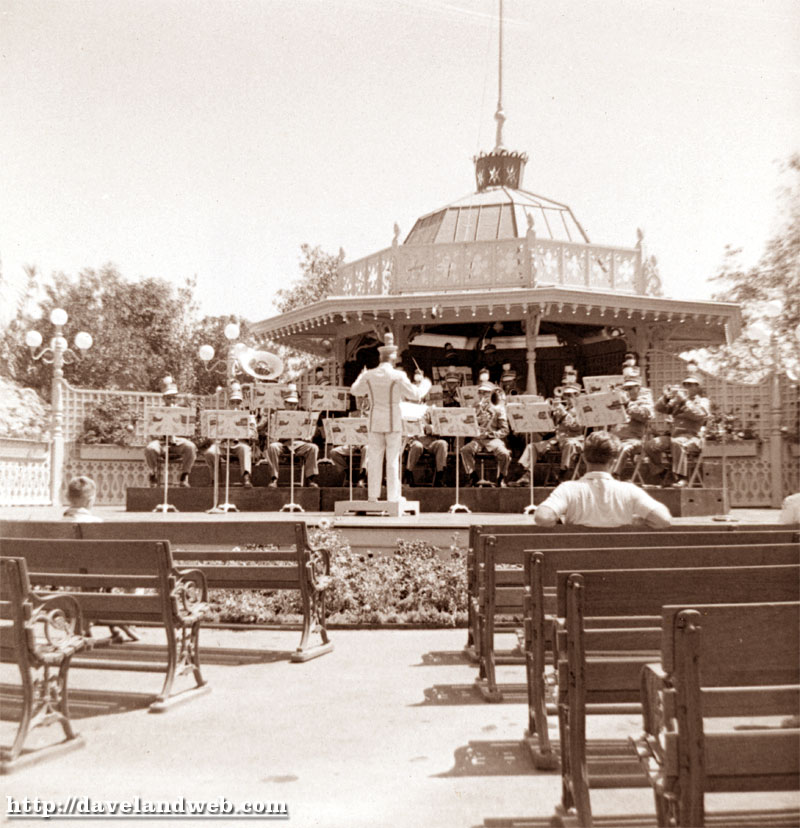 The Disneyland Band is sure packin' 'em in at the Adventureland Magnolia Park Bandstand. Meanwhile, back to the present, I finished my first half marathon yesterday. At about mile 10, I thought I was a goner; the heat in Anaheim was terrible. However, I knew this would be my one and only half marathon, and I couldn't be a quitter; somehow, I made it over the finish line in 2 hours and 15 minutes. Here's an after race pic of Minnie & I at the Plaza Inn where I celebrated with a breakfast buffet oinkfest.
Moving back to things that concern Disneyland Blog readers: Here are the most recent construction pics of Toy Story Mania in California Adventure, as well as the posters on the walls surrounding the project: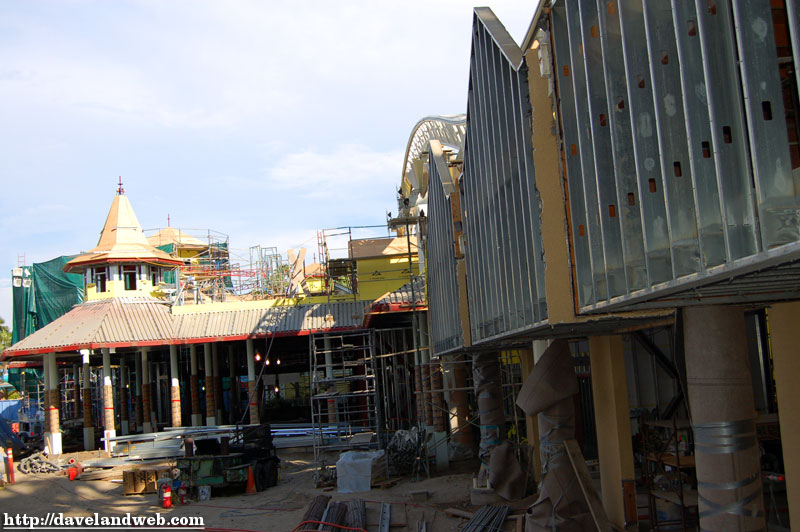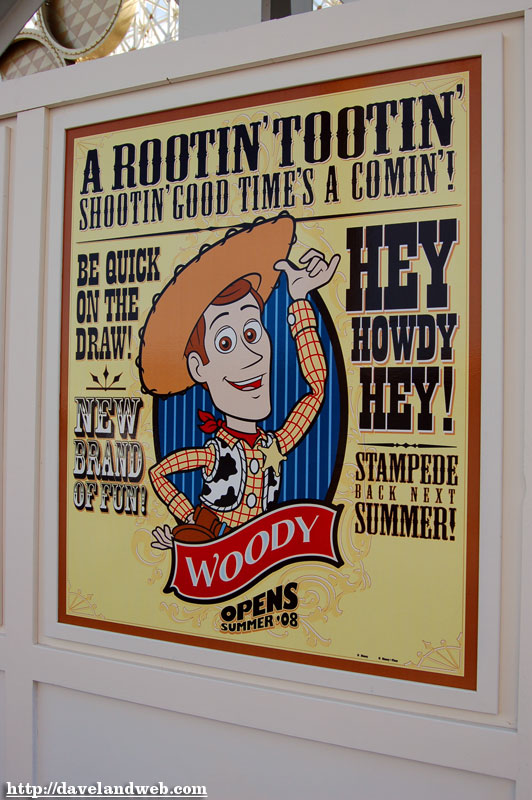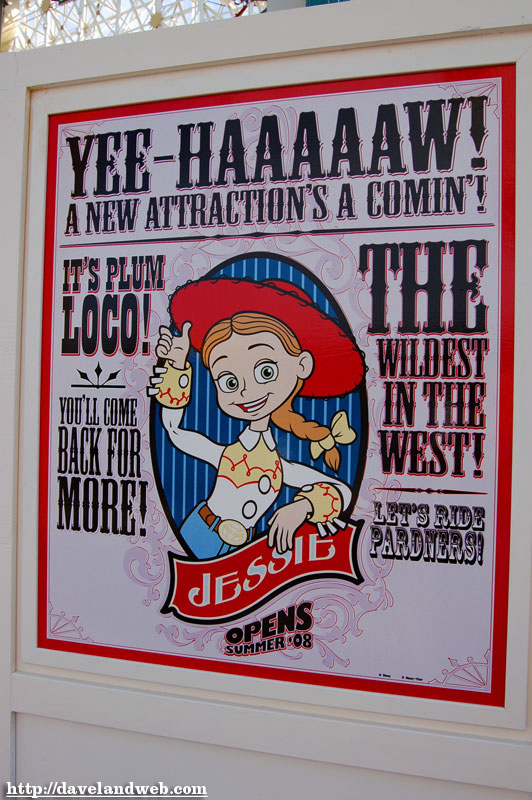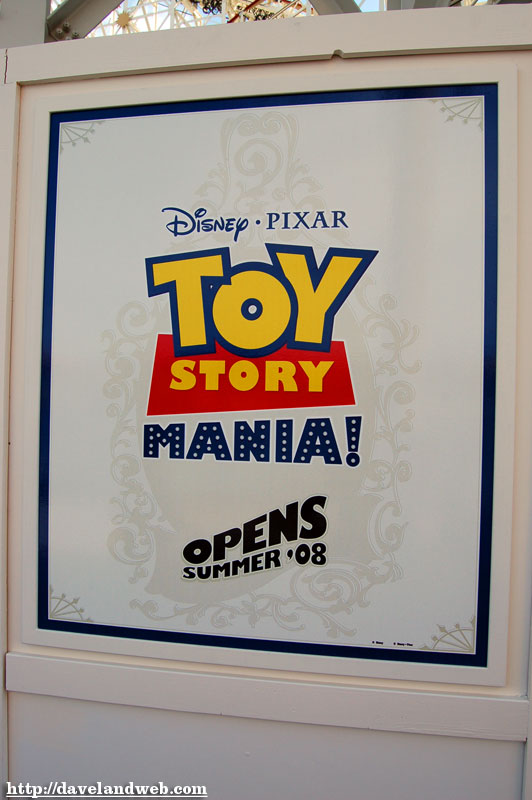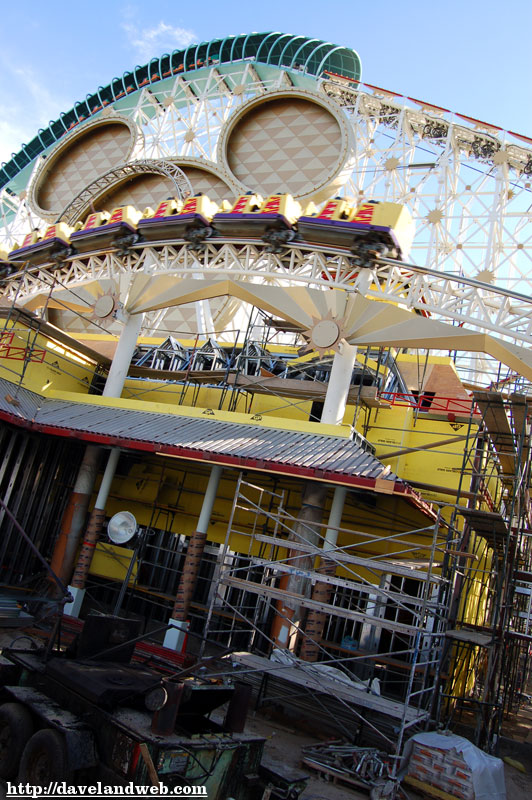 River Belle Terrace construction sign: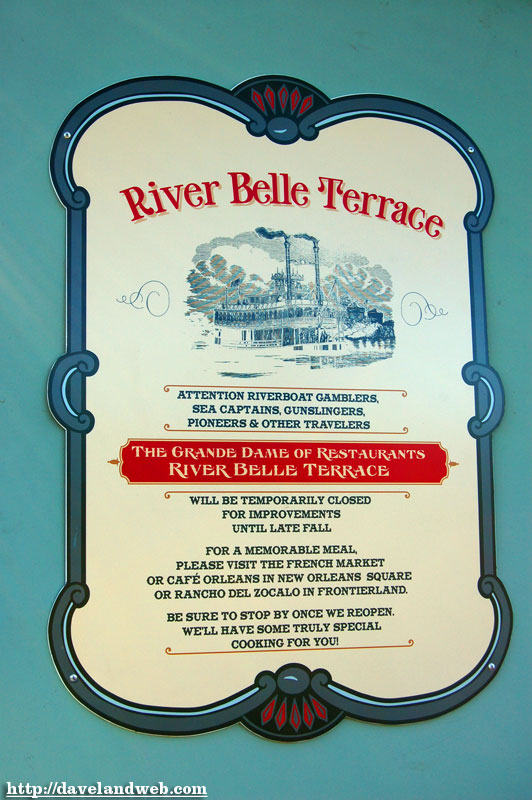 A "celebrity" sighting while waiting in line for the Monorail: "Desperate Housewives" child star Zane Huett was also there with his family and probably talking to his agent: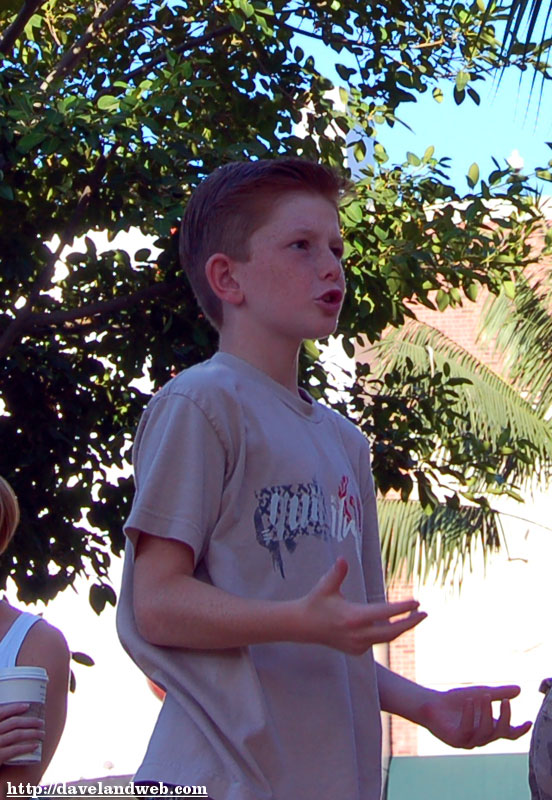 Not sure what's going on with POTC; seems they're making some changes or doing a little repair: Barbossa's head scarf is now more prominent than before—compare a few months ago vs. today: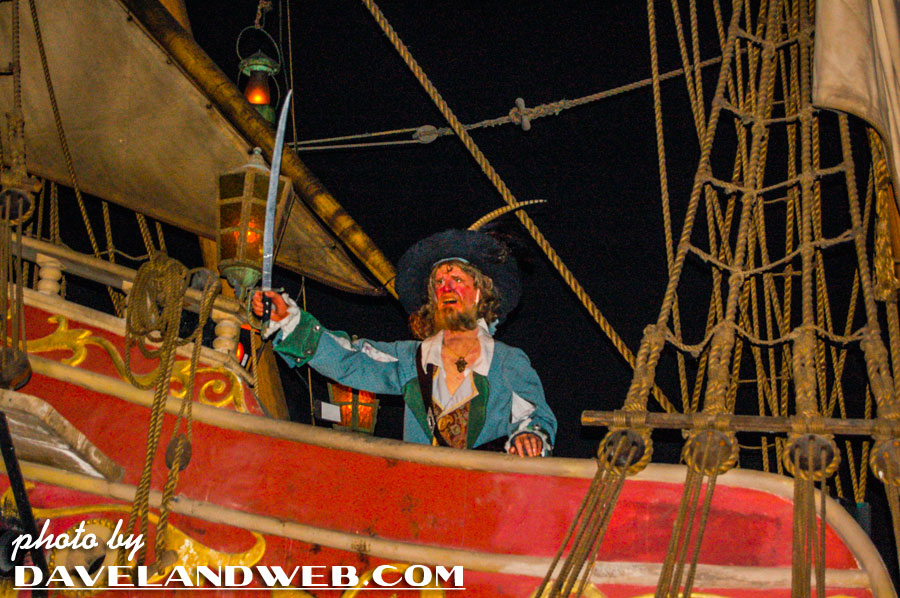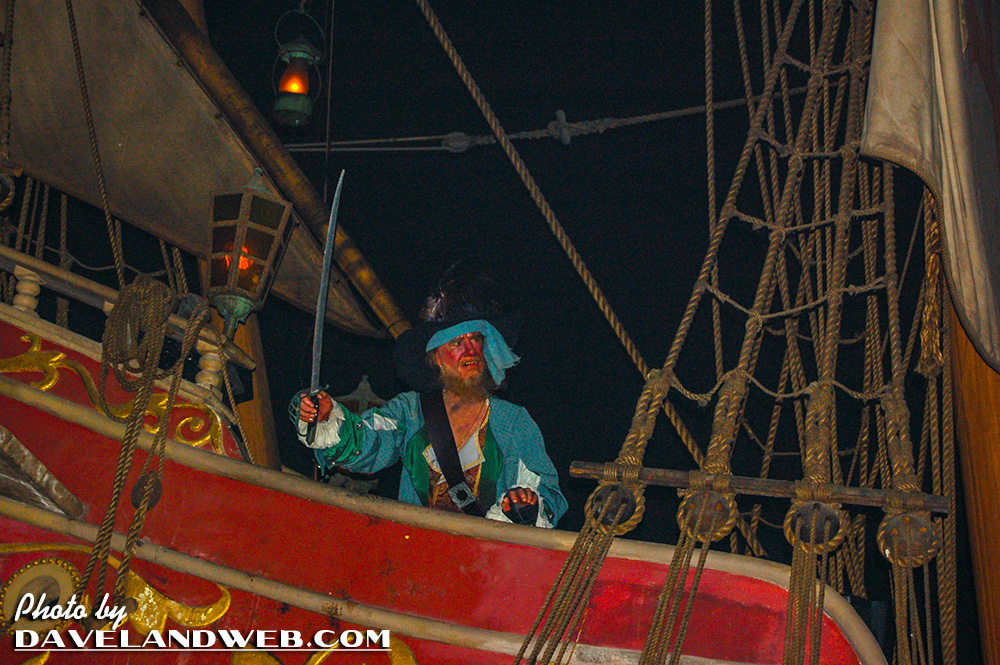 The most striking (and sad) difference was the absence of the Hat Thief with one foot on the dock and one in the boat; hopefully he is missing temporarily and not permanently. That's it for today, folks. Check out more Disneyland photos on my regular
website
.