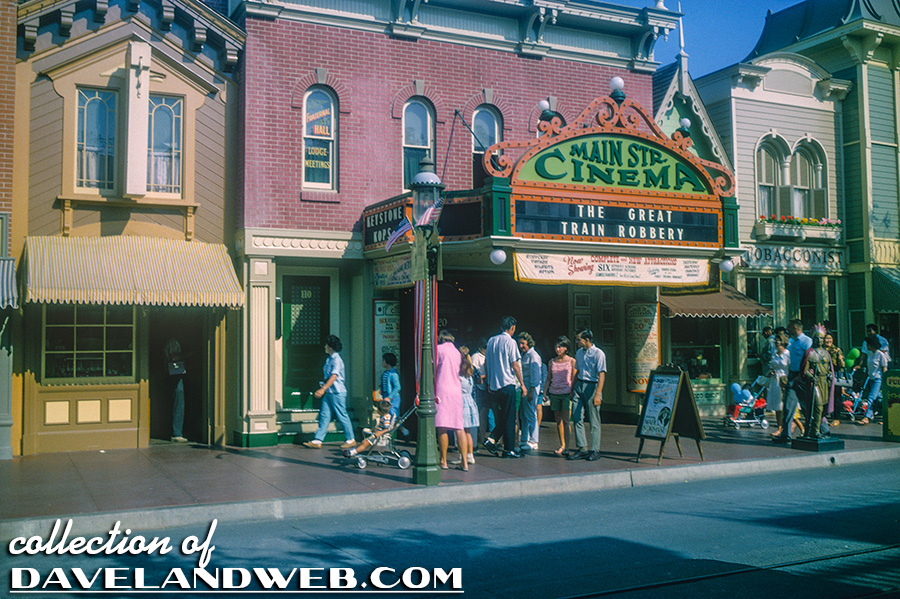 OK, I'd like to say this was planned, but I just realized when updating my site that I'd left a few off from this Tencennial batch, so here they are. All of them show the East Side of Main Street, beginning with a nice one of the Main Street Cinema. I am including a closeup of the A-Frame sign featuring Mabel Normand.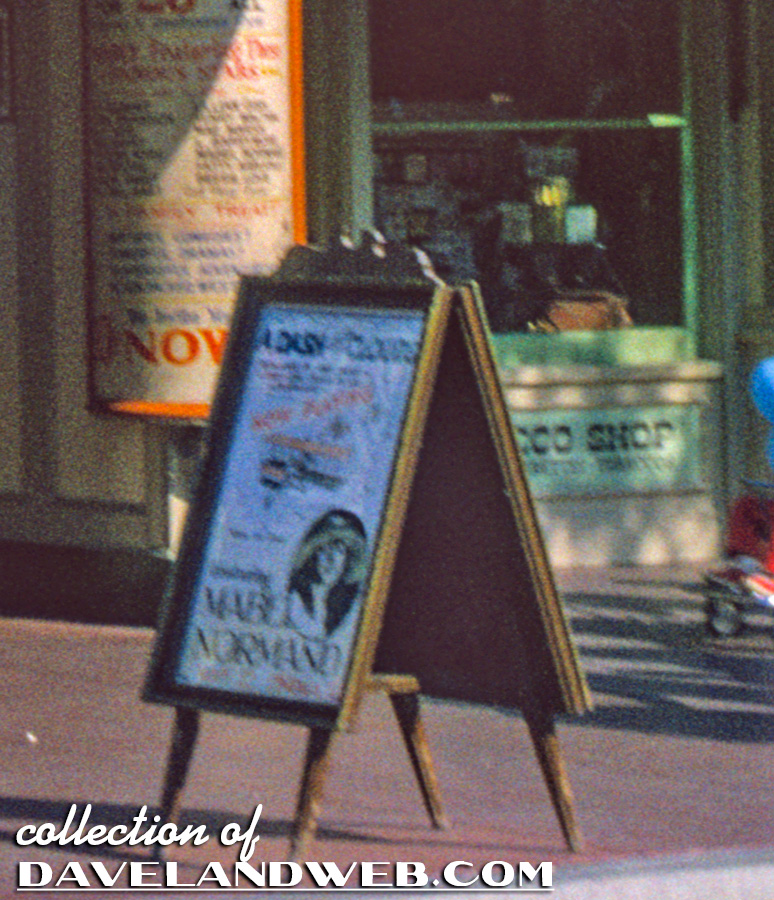 Shot 2 includes the Dapper Dans; natch I have included the closeup. Could that be a cast member on the way to the Tahitian Terrace on the left?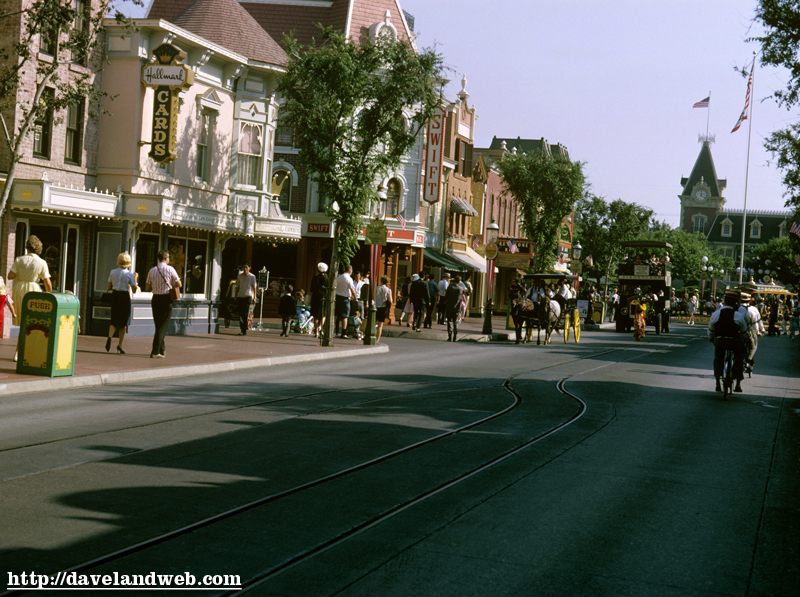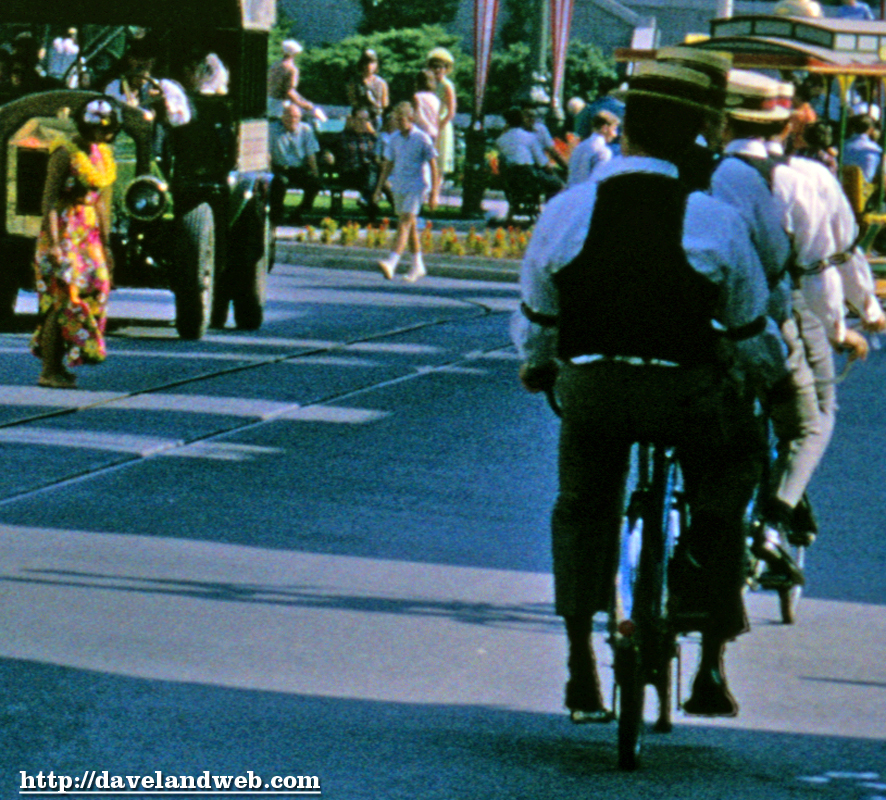 This Keystone Kop is maintaining law and order. I have included a closeup of the artist's cart on the left.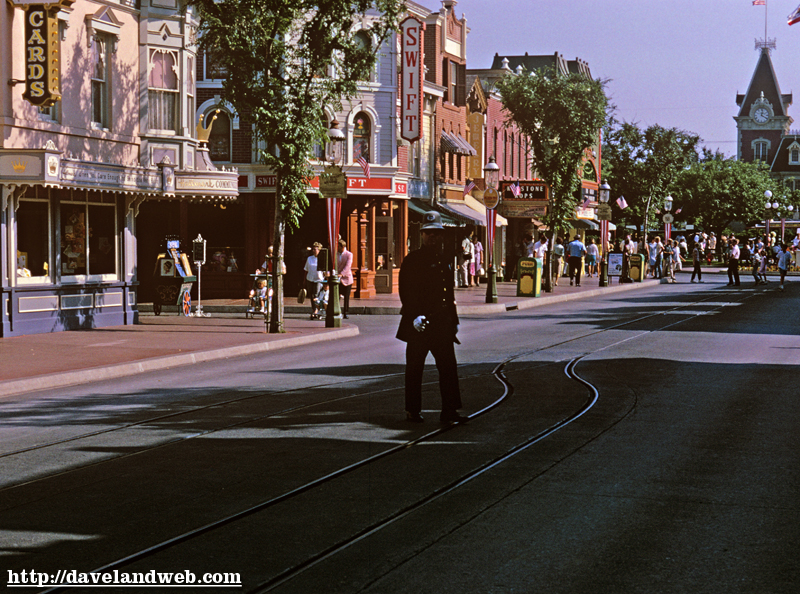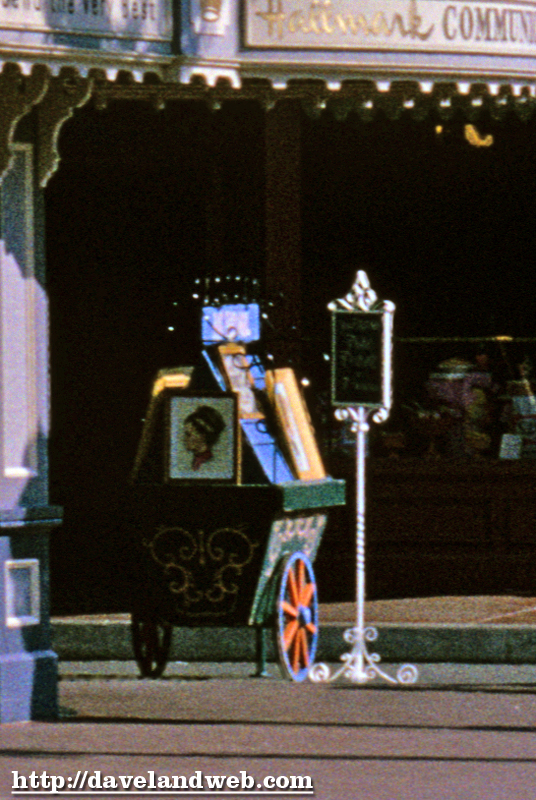 See more vintage & current Disneyland Main Street photos on my
main website.