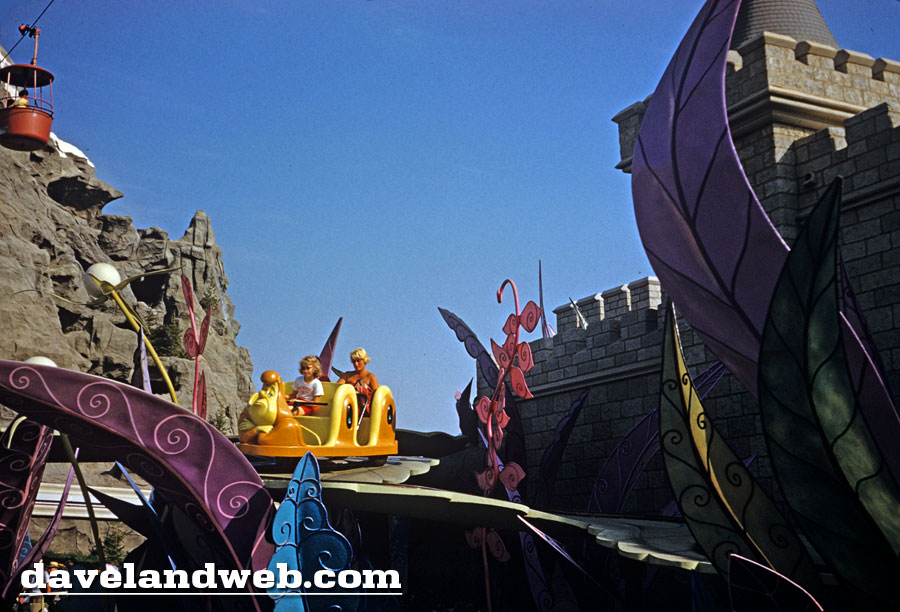 Today is an odds and ends medley; one I may have posted but I couldn't find it, so in case it's a rerun, my apologies (with nearly 400 entries, it can be difficult to remember). First picture is from August 3, 1959 showing Alice's Dark Ride...in the light portion of the ride. Just barely making it into the shot on the left are one of the vintage round Skyway buckets. Shot #2 is an undated view of the Teacups, featuring my favorite cat-eye style sunglasses.
Snow White's Wishing Well, circa June 1964: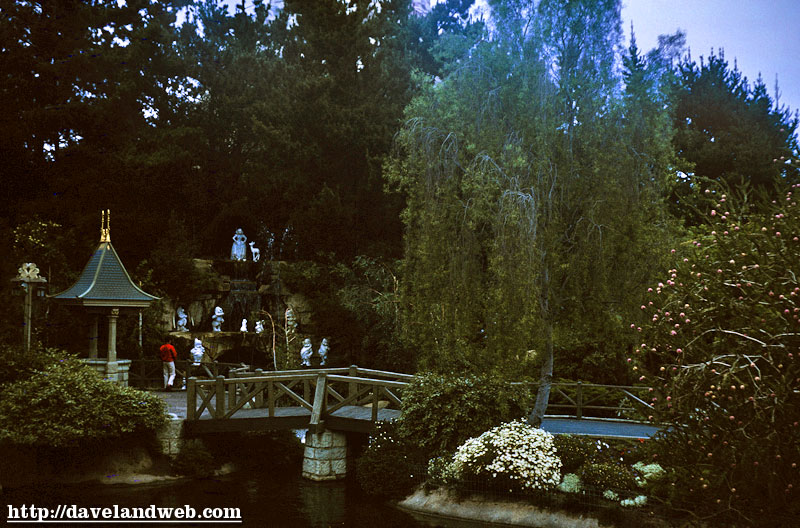 Here's one of the Castle from August, 1958; I have also included a detailed closeup of the Gepetto's Workshop sign.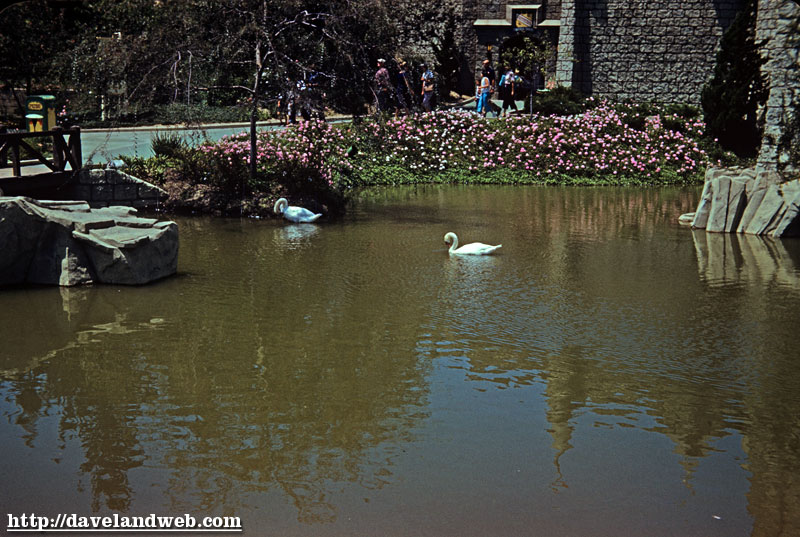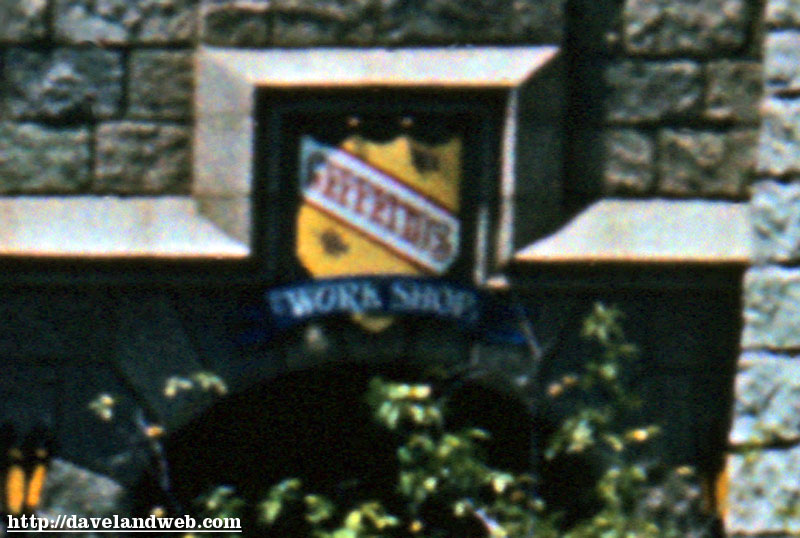 Last one for today is a nice view of the castle from October 1956: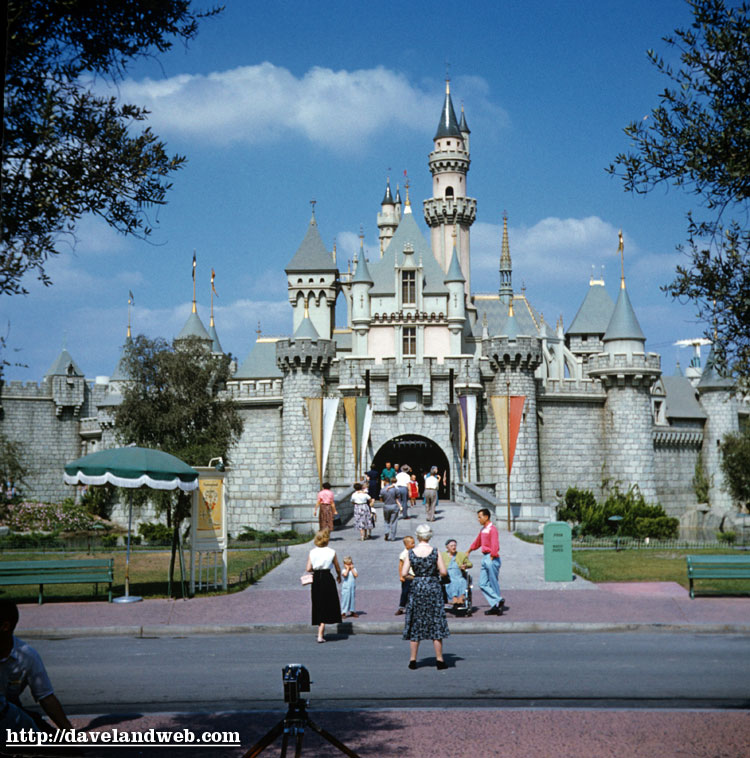 For Cox Pilot, here's a detail of the March 1964 Town Square Shot: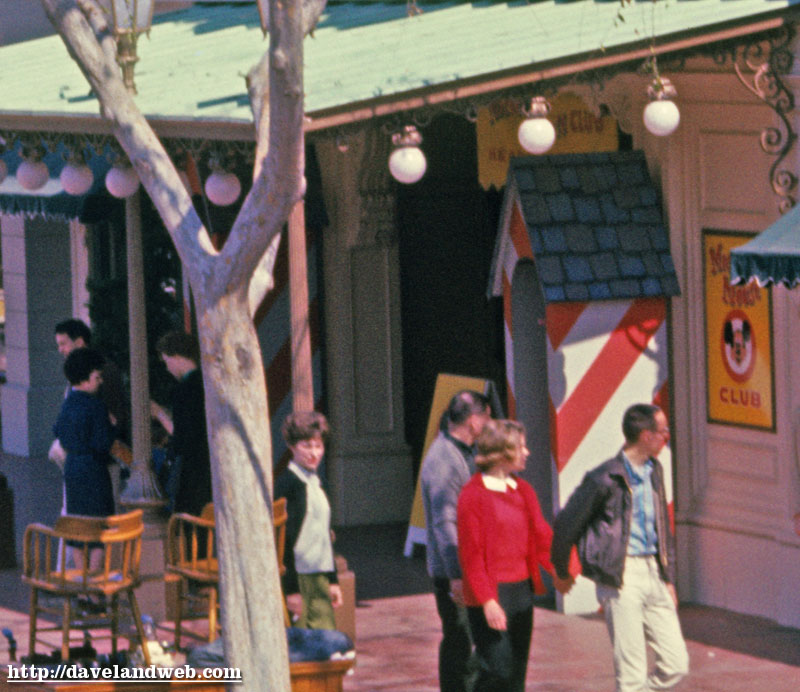 See more Disneyland photos on my regular
website
.