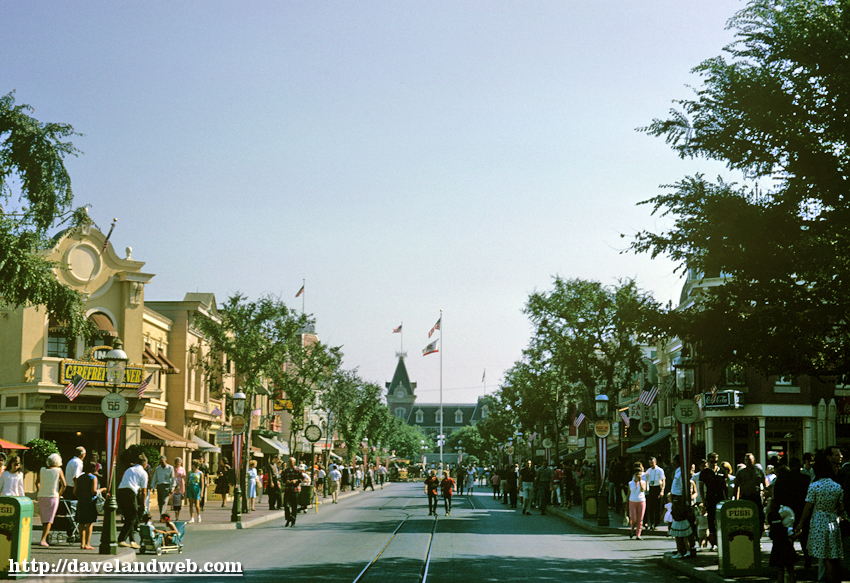 If you have no interest in The Tencenniel/1965 photos, you might want to avoid my blog for the next week or two. This series was taken in September 1965. Today is post one in the series, starting out with (what else?) Main Street. This look back towards the Train Station shows the Tencenniel signage/bunting on the Main Street gaslamps. Shot 2 is a little closer to the Train Station; always interesting to see the shops that are still there and the others that are gone.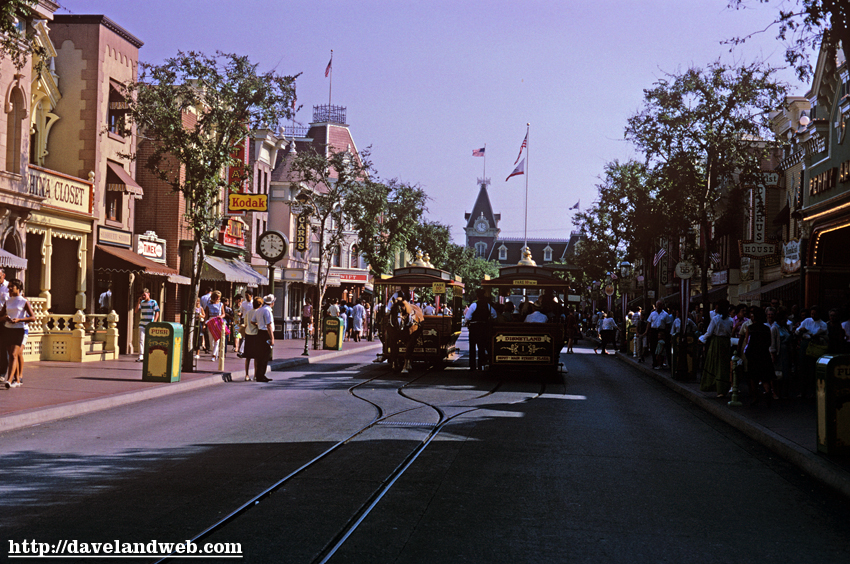 #3 is the money shot that EVERYbody takes, a view towards the castle (get that Cast Member out of the street, willya'?!?). Included is a closeup of a Plaza Innn paper sign on the gaslamp: "A Victorian Restaurant in the Grand Manner."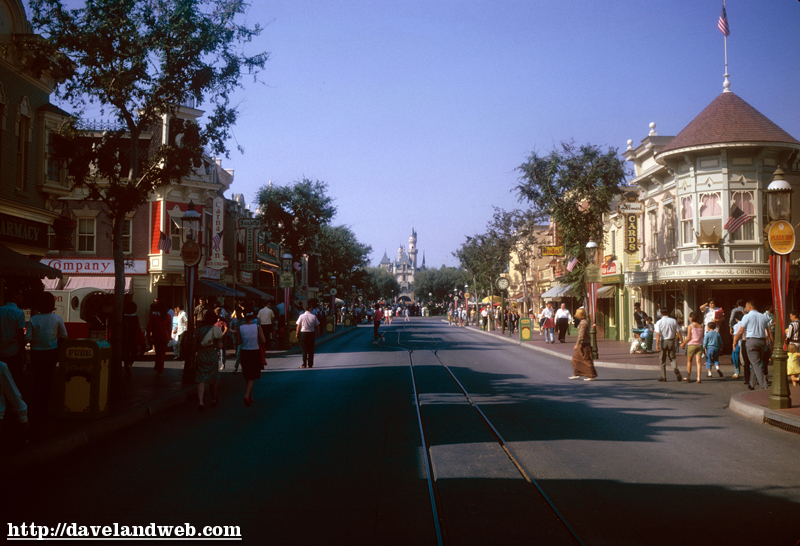 One more money shot (no cast members this time!) and a detail of the Tencenniel signage.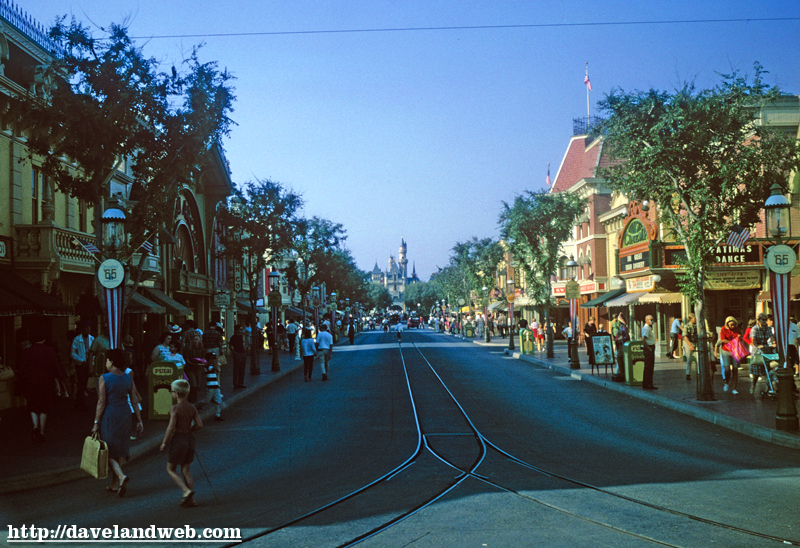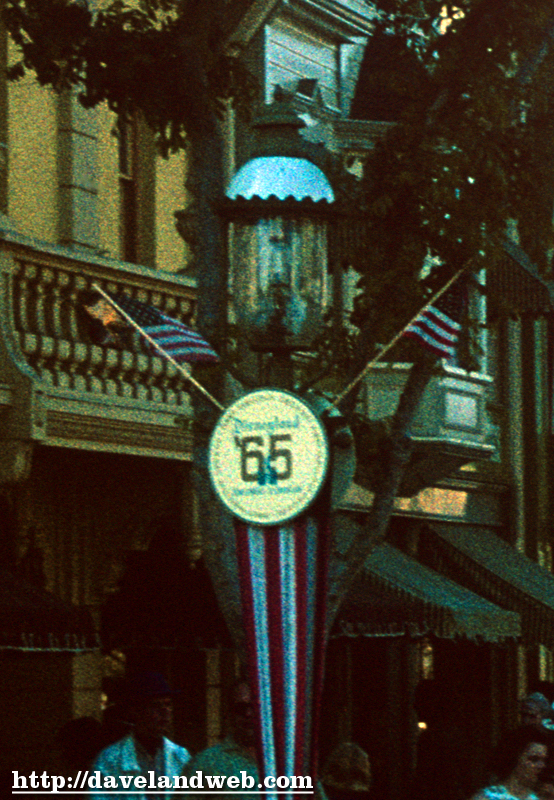 See more vintage and contemporary Disneyland Main Street U.S.A. photos at
my main website
.