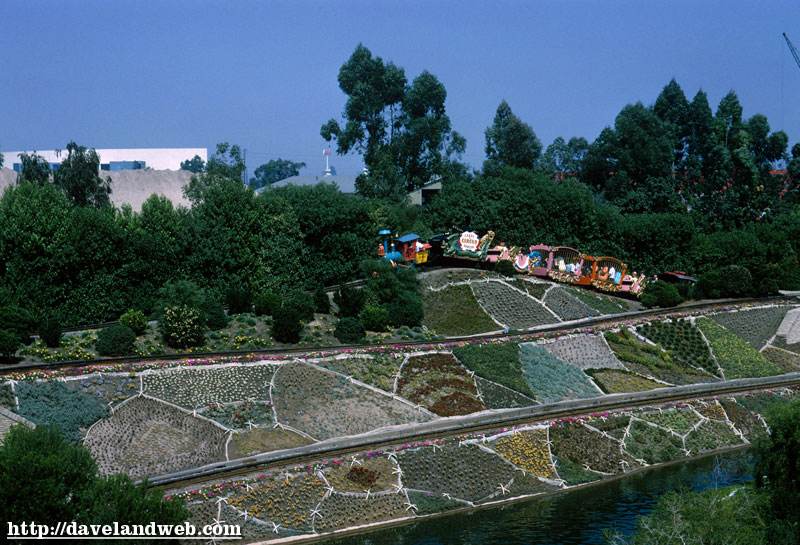 Today's Tencennial tour includes Casey Junior and Storybook Land. The Casey Junior train is chugging along, with life beyond the berm visible in this shot from the Skyway.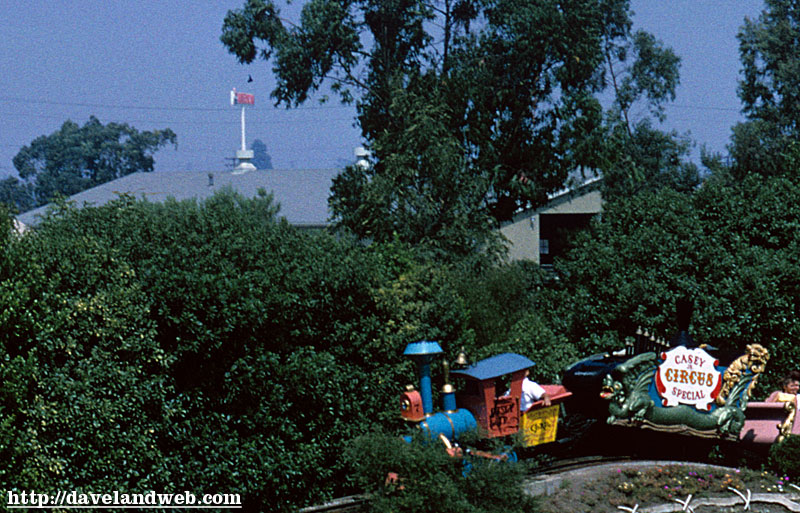 This Skyway shot shows once again that Monstro was black, not blue.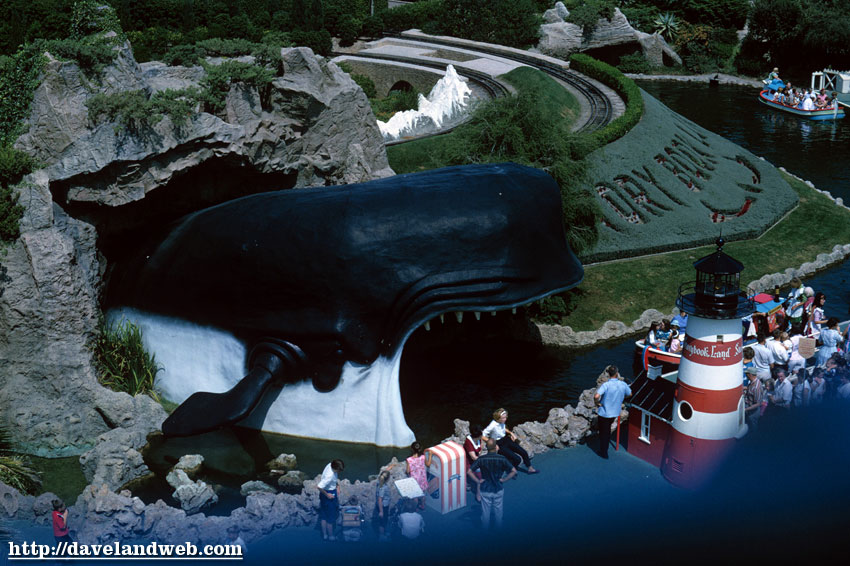 And what photo tour of Storybook Land would be complete without a shot of Cinderella's Castle? Certainly not this one!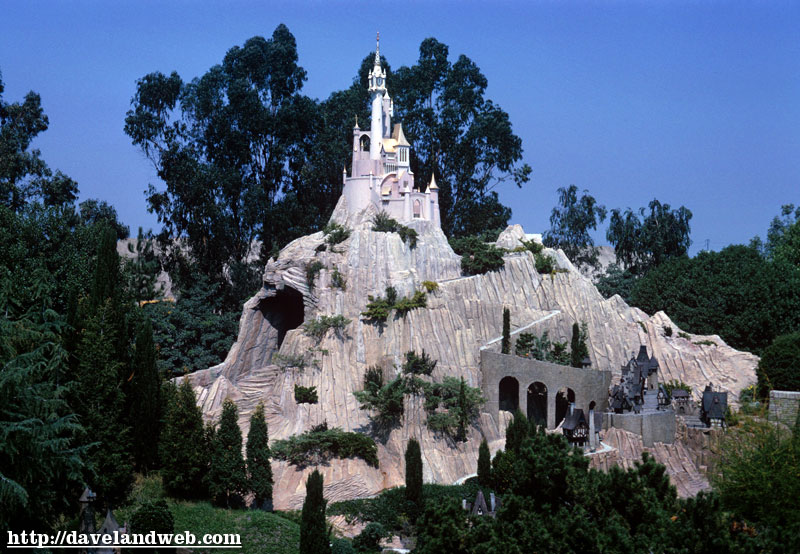 Tomorrow's installment will be Tomorrowland, and then Tuesday will be the last one of this series, Town Square. I am also going to include a few pics from trip to Disneyland on Saturday to pickup Olszewski's newest release. He also displayed his upcoming release for November, the Peter Pan attraction: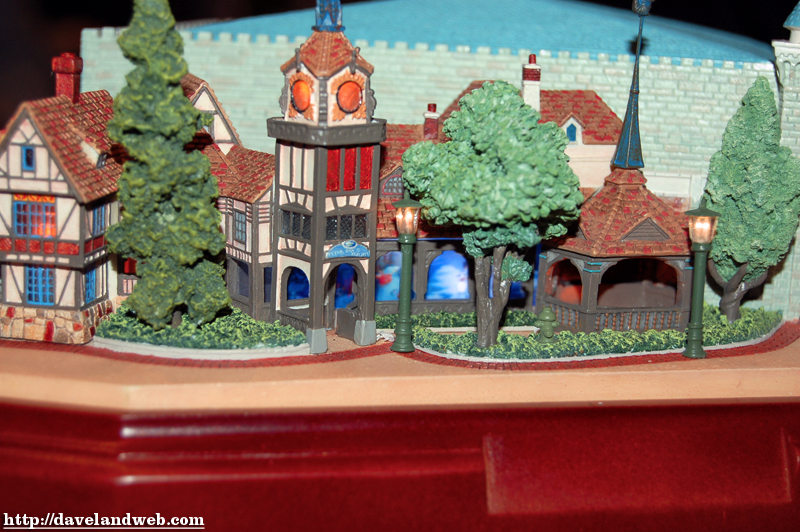 The detail on these is amazing; even the mural and weather vanes are part of it. Overall, had a really nice day in the park. Got to see Queenie in the Court of Angels: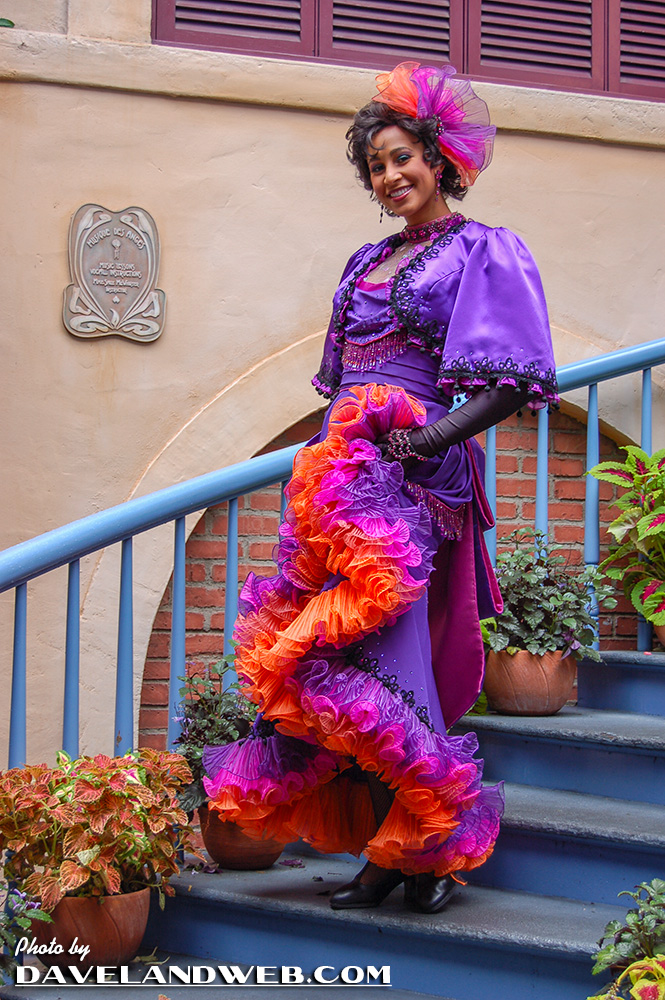 The Riverbelle Terrace is still under construction: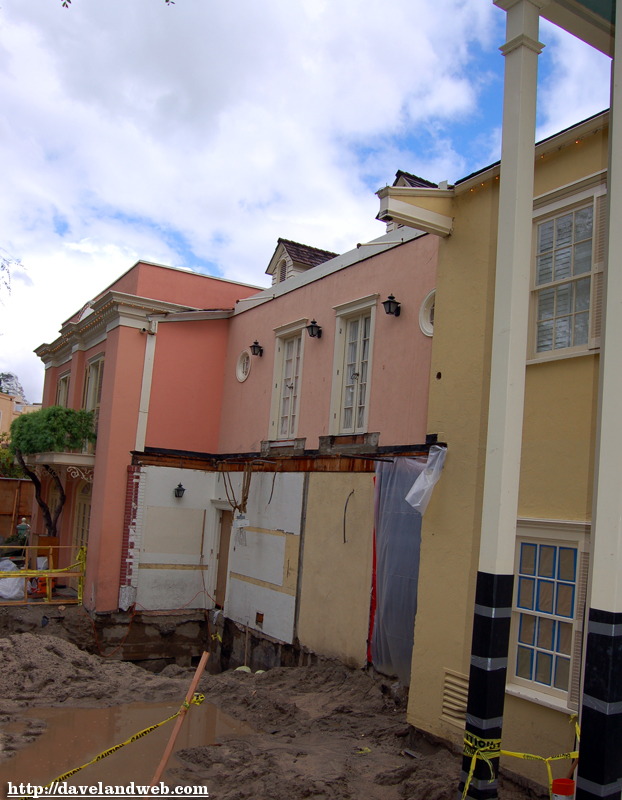 As is the Fort Wilderness area; I am happy that they are using actual wood for the Fort, however, it really looks too perfect in comparison to the hand-hewn look of the original: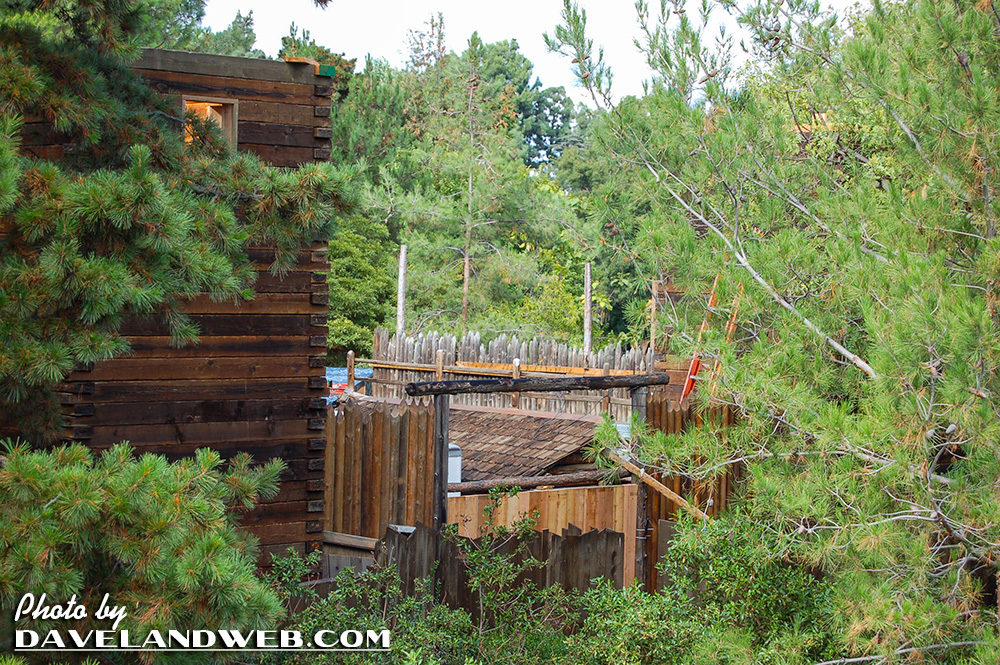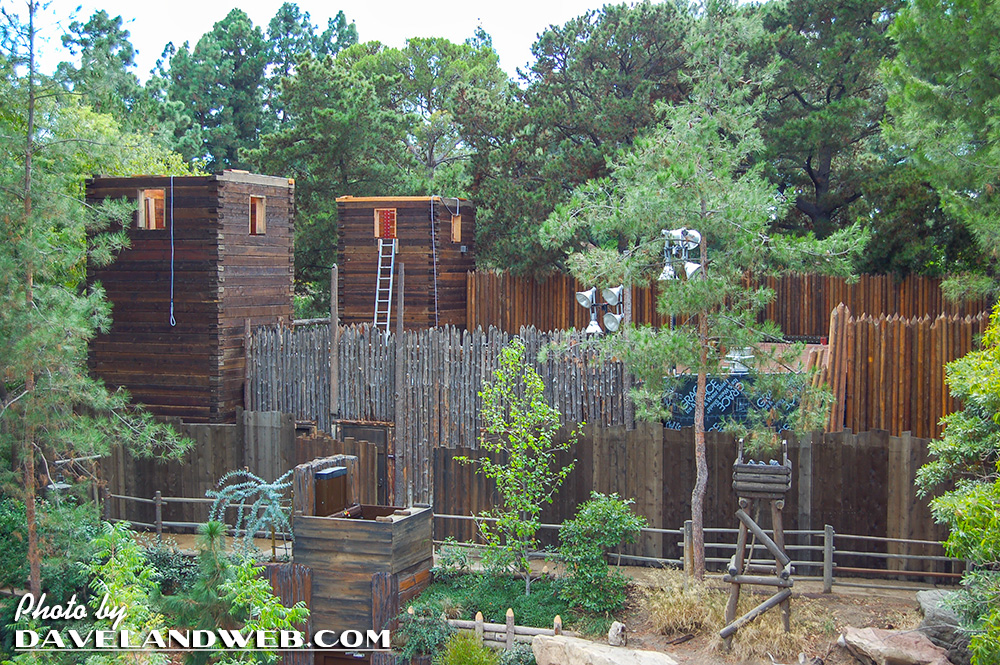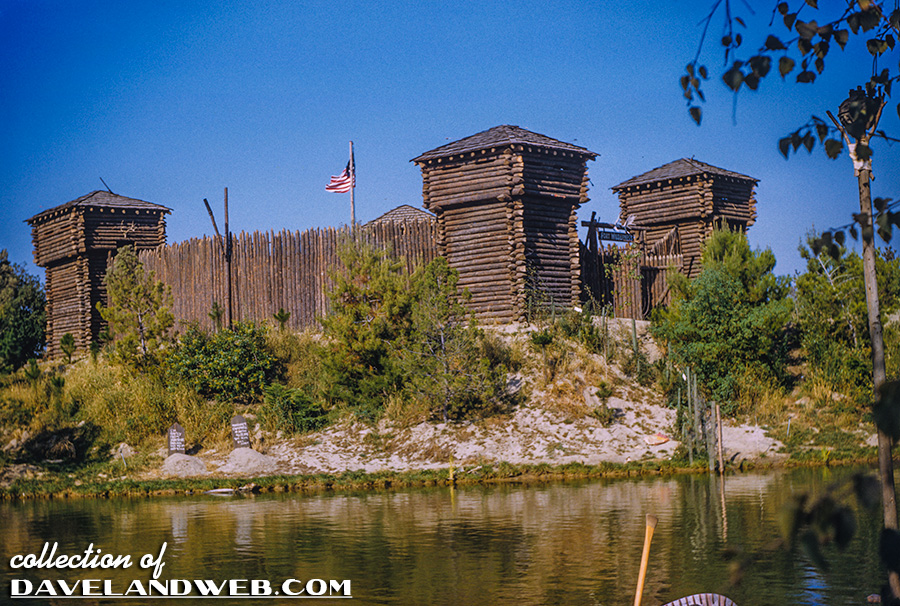 See more vintage & current Disneyland photos on my
Disneyland web pages.