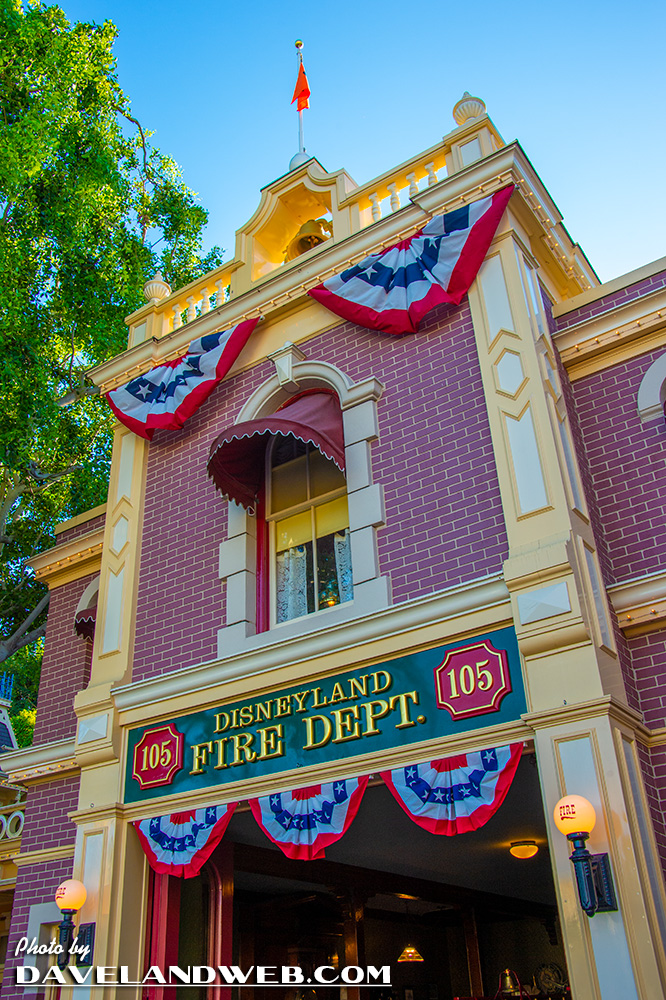 With the recent announcement that one of the Disneyland Tours will feature a "peak" into Walt's Apartment above the firehouse, a mini hailstorm of chat has emerged, with two camps emerging from the debris. One camp feels that Walt's Apartment should be kept special, only to be seen by those who can be trusted to fully appreciate what they are experiencing. To them, it is hallowed ground that should not be desecrated for a few extra dollars by the masses who want to trample through it out of curiosity's sake. The other camp feels Walt's Apartment is a piece of history, and should be able to be experienced like any other historical site, run like a museum so that people who admire Walt can learn more about the actual man.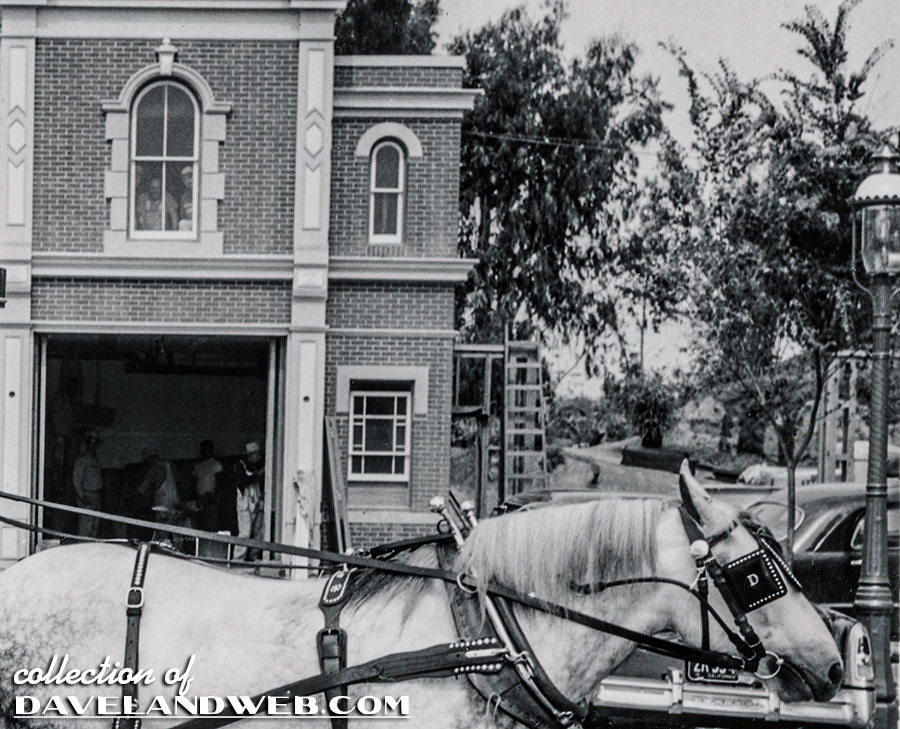 I can see merits to both sides, but I definitely lean more towards the latter group. The majority of original furnishings and personal family possessions were removed by the Disney Family long ago. What remains is faithful in style to the original furnishings and still gives a very good idea of what life was like up in that tiny little space. With an official Disneyland Tour Guide always in tow, the chances of any major damage are fairly slight. When it comes to the gripe about Disney always out to make an extra buck at any cost, I will say that some of those extra bucks may seem less classy than others, but overall, it does take a lot of money to keep a quality organization running. If you've ever compared a Disney Theme Park to another one, you'll know what I am talking about; Disney leaves the competition in the dust.
To get to Walt's Apartment, you need to enter Town Square...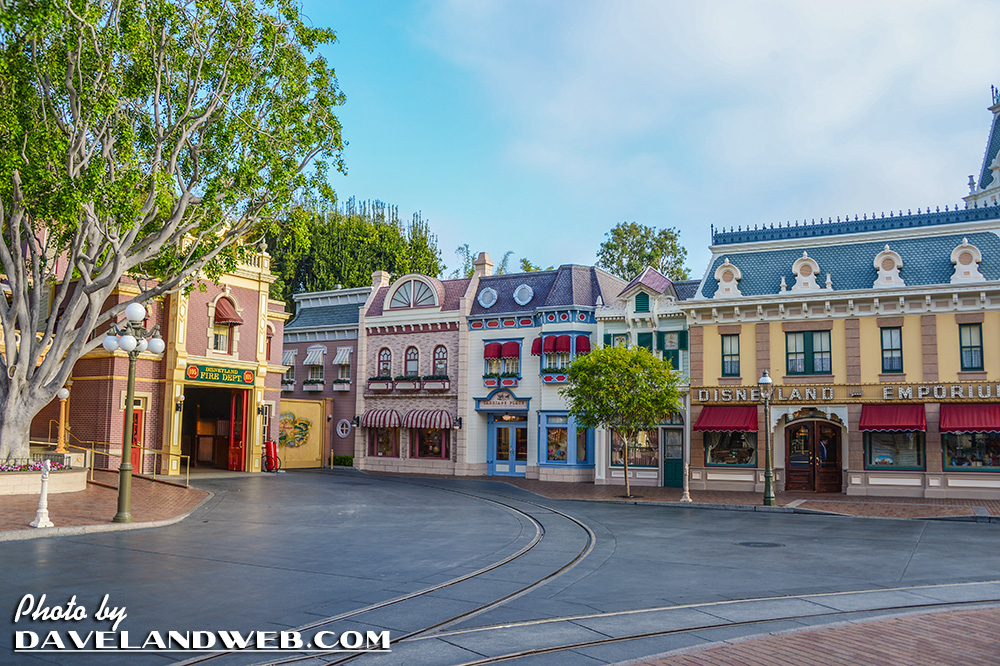 And then pass through this gate: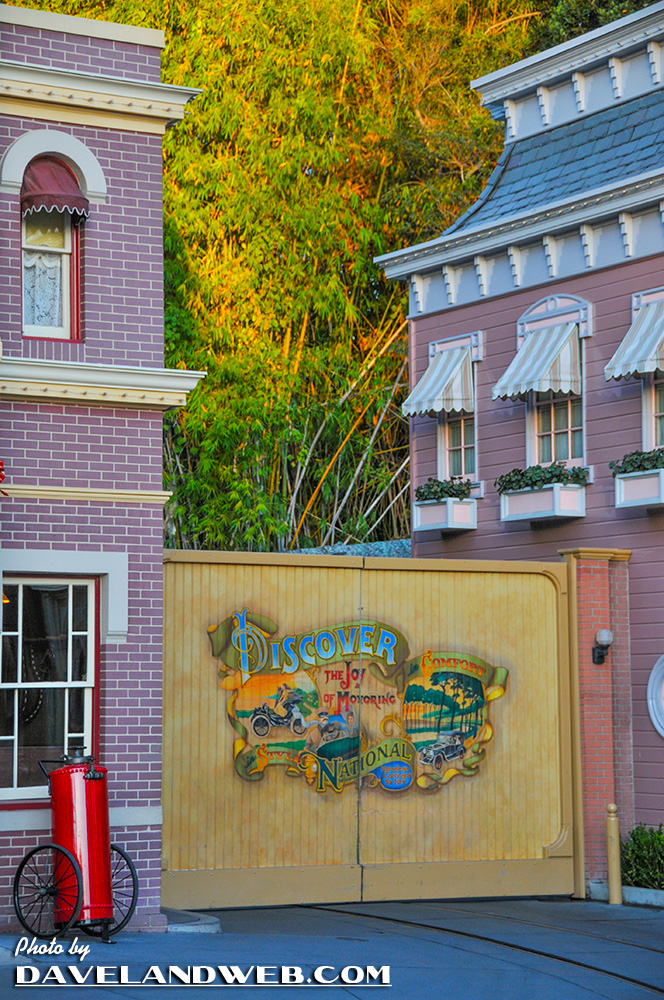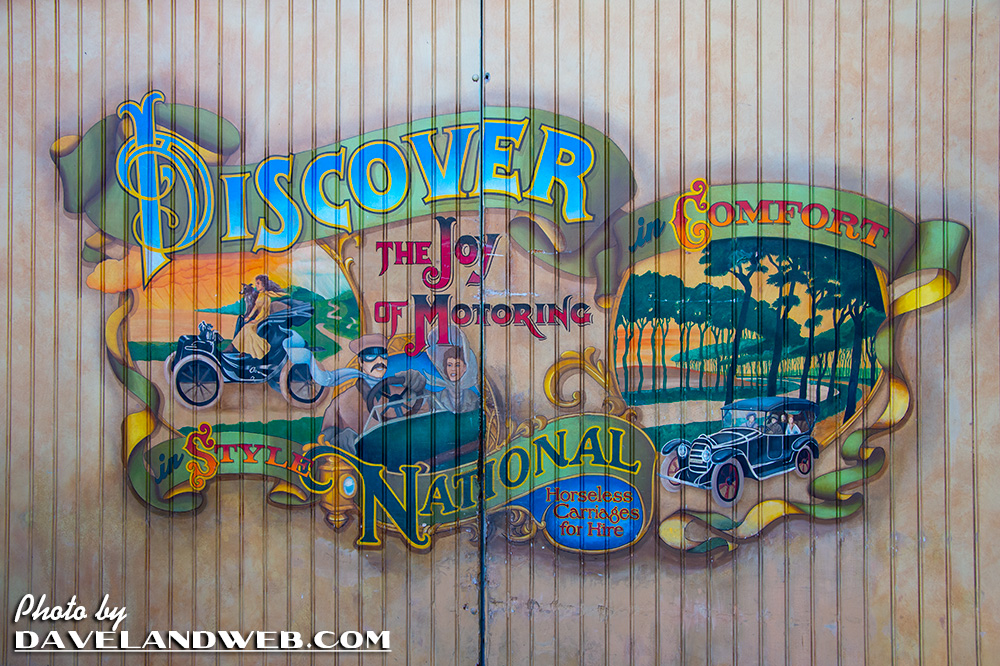 This stairway on the back of the Fire Department will take you up to the entrance: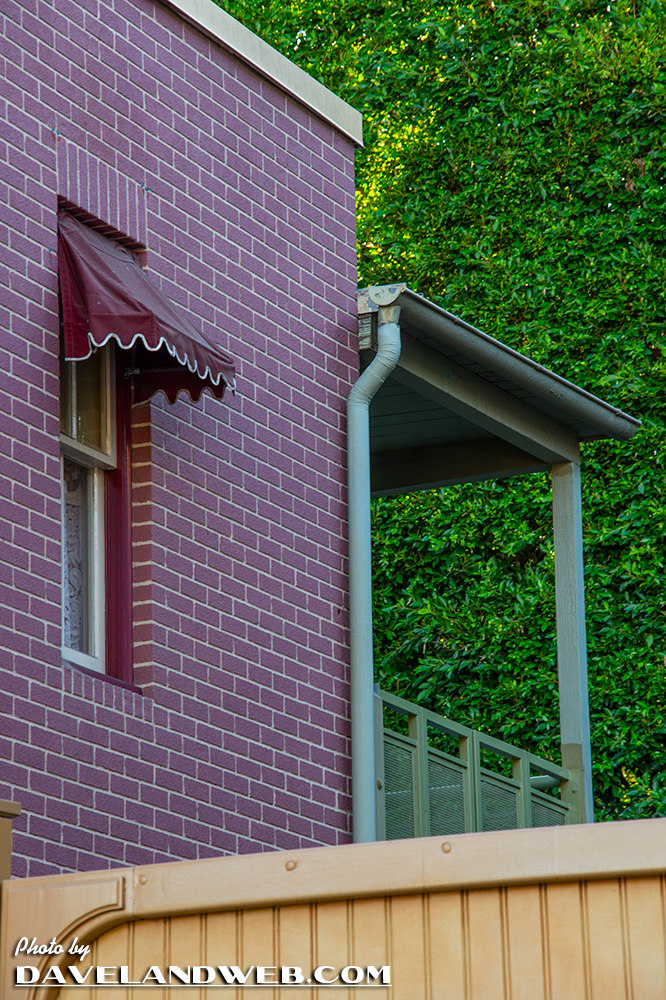 Many who enter Walt's Apartment will be disappointed. It is tiny. I am talking tiny. Did I happen to mention tiny? We're talking one large living room, a bathroom, and an outdoor patio. Personally, I found it refreshing and very revealing about Walt, the man.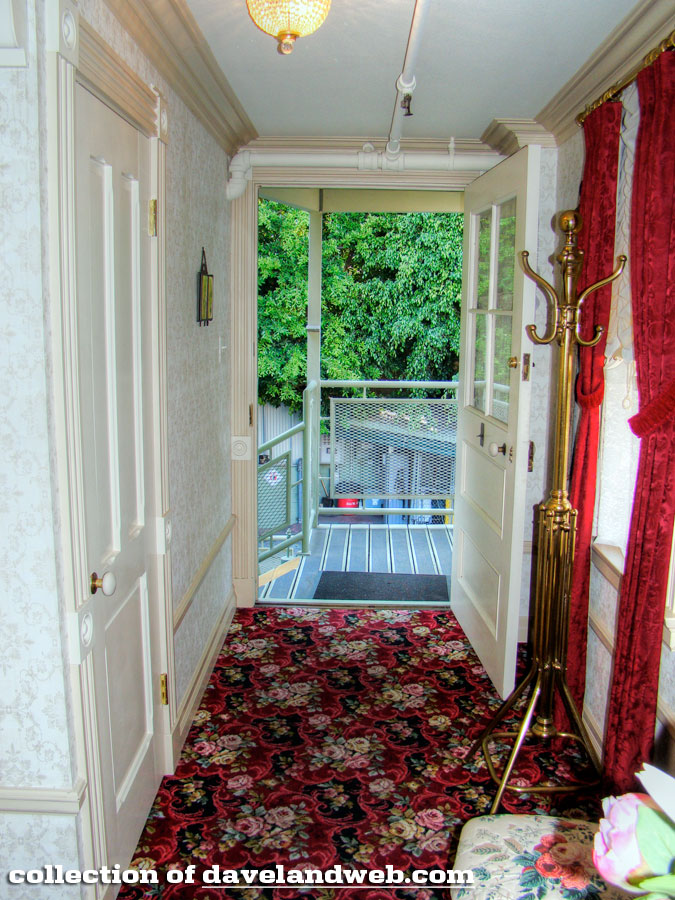 On the left is Walt's daybed: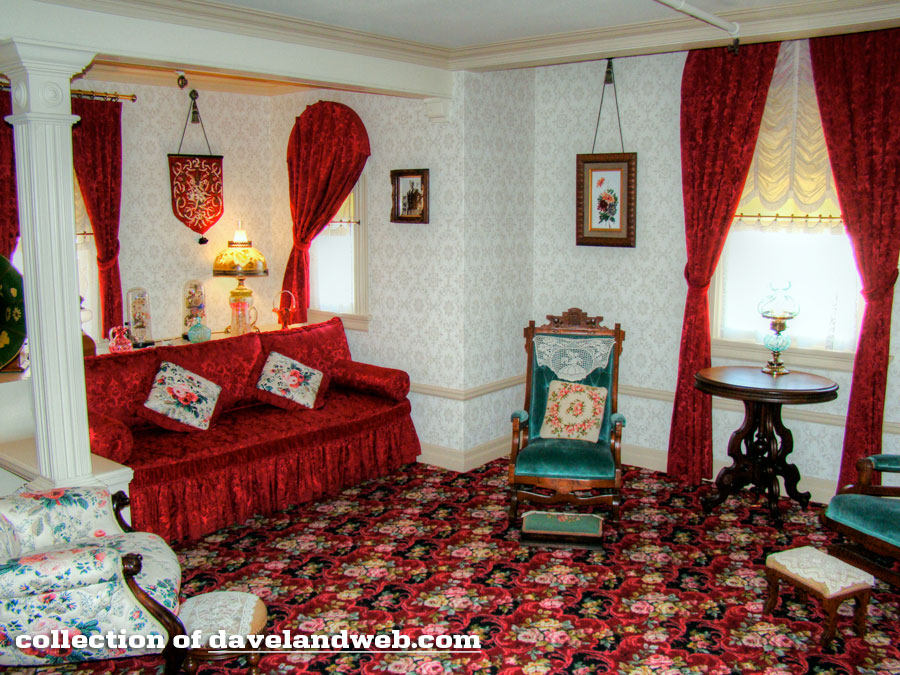 and to the right is Lillian's daybed: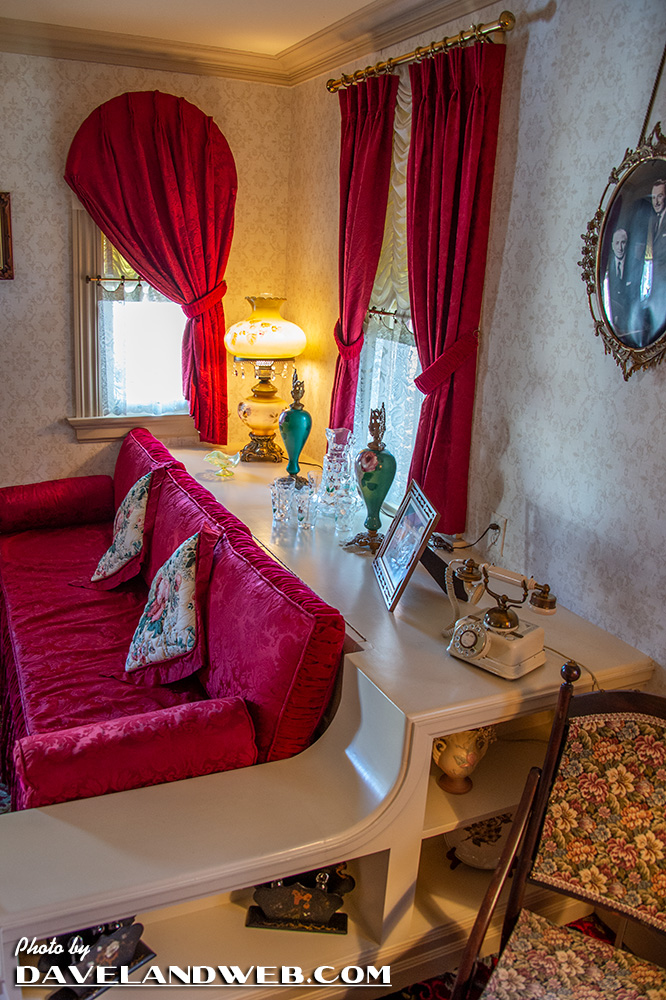 What I get out of this is that Walt didn't want a lot of effort to go into building an apartment for himself to observe the construction of the park. With a minimum of space, he maximized every square foot by doubling the use of the couches/beds. This place was not about luxury; it was about function.
Between the two couches/daybeds is the famous lamp that so many have gazed upon from down below: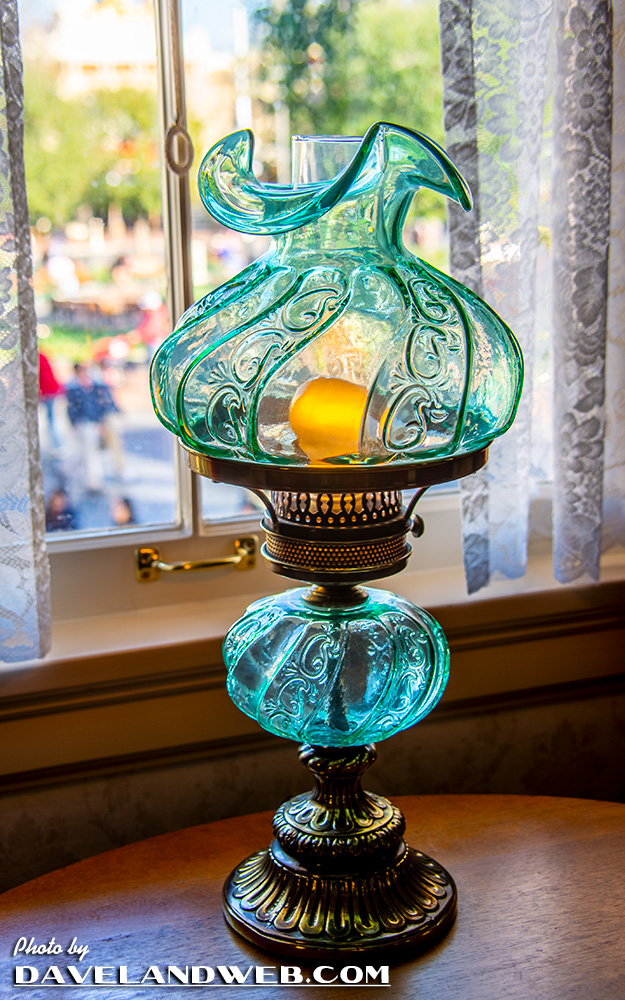 In the same room is a mini kitchen/bar. In this tiny area, Walt could keep a few basics (like his favorite brands of chili and a toaster for grilled cheese) and have enough space to prepare libations for his guests.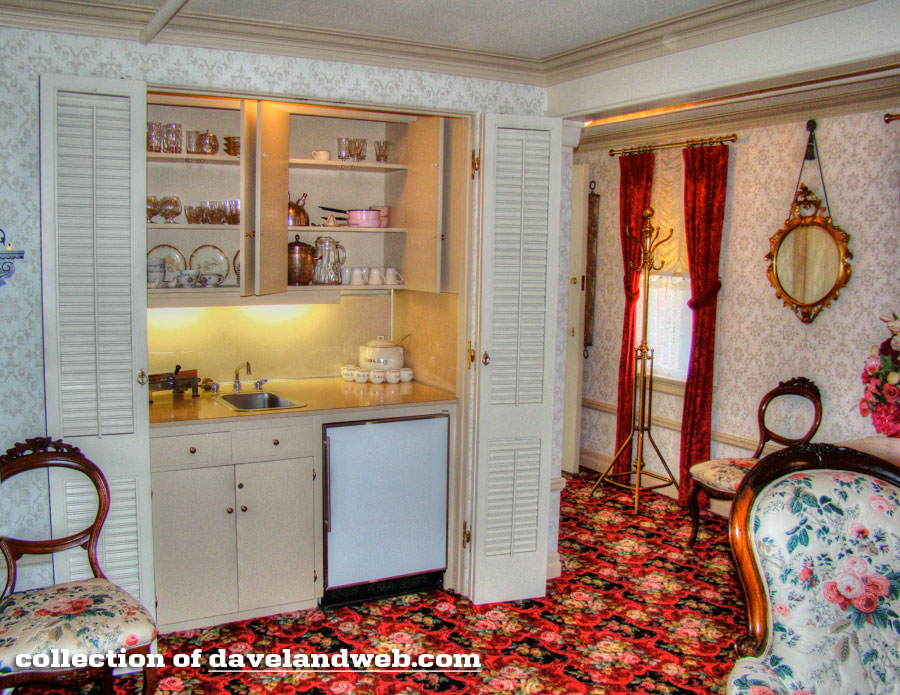 Can you imagine the guest list of dignitaries and celebrities that visited this space? As Shirley Temple Black remembers:
I opened Sleeping Beauty's Castle with my children and that was the last time I saw Walt Disney. He gave us a little luncheon up in his special room there [his apartment above the Fire Department in Town Square] and we looked at a parade out the window. He was a very special guy and I enjoyed him very much, just sorry I never worked for him.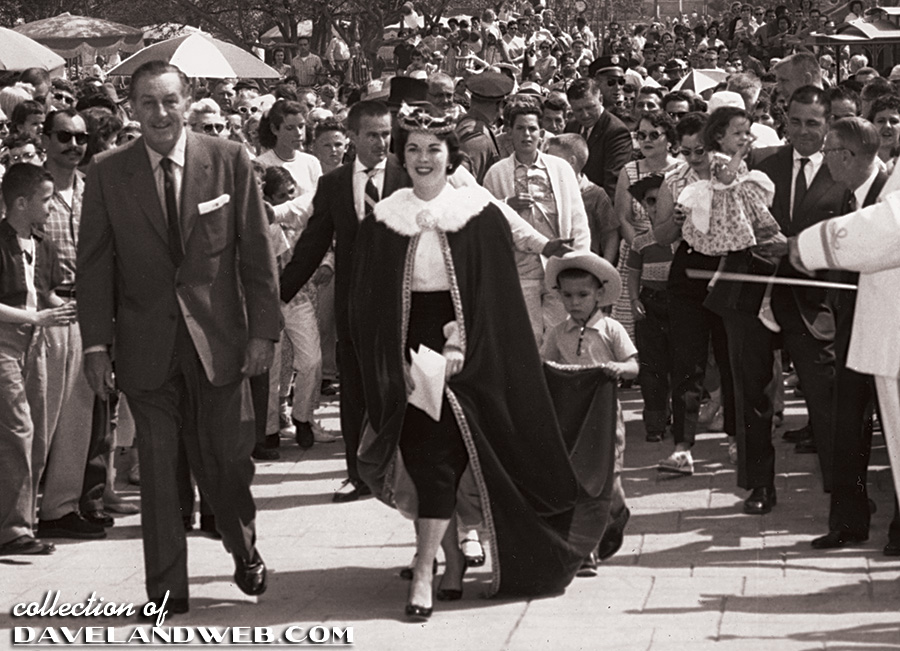 I always wondered why "Tom & Jerry" was written on the ceramic set in the corner of the kitchenette area. According to the Tour Guide, it didn't have anything to do with the cartoon characters, but rather "Tom" was a nickname for Brits and "Jerry" for Germans. A slightly different explanation from
Esquire.com
:
invented in the early 1850s by "Professor" Jerry Thomas—the Bolívar of American drinking—at the Planters' House hotel, St. Louis, the Tom and Jerry was a holiday favorite for a century. The '60s, with their thirst for novelty and mania for convenience, killed it off, but you can still find the mugs—little white ceramic things with "Tom & Jerry" printed in gold—in back-country thrift shops.
...or inside Walt's Apartment!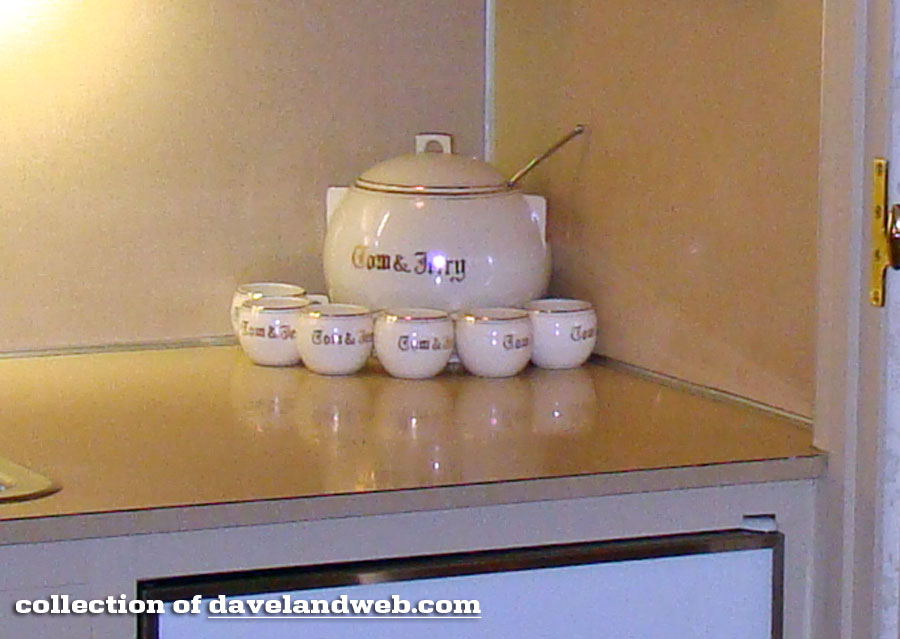 The recipe:
• 12 eggs
• 1 cup sugar
• 1 bottle brandy
• Pinch of ground allspice
• Pinch of ground cinnamon
• Pinch of ground cloves
• 1 bottle dark rum
• milk
• nutmeg
Separate the eggs. Beat the whites until they form a stiff froth, and the yolks -- to which you have added the sugar -- "until they are as thin as water," as the professor advises, gradually adding 4 ounces brandy (spiceaholics will also add a pinch each of ground allspice, cinnamon, and cloves). Fold the whites into the yolks. When ready to serve, give it another stir and then put 1 tablespoon of this batter in a small mug or tumbler. Now add 1 ounce brandy (although some die-hard Dixiecrats prefer bourbon) and 1 ounce Jamaican rum, stirring constantly to avoid curdling. Fill to the top with hot milk and stir until you get foam. Sprinkle a little grated nutmeg on top. This one may require practice and a certain amount of fiddling, but it's well worth the effort. Note: Some people find the milk too rich and filling, so they use half hot milk, half boiling water.
Yet another explanation exists from Stephen Block in his "History of Egg Nog":
In the 1820's Pierce Egan, a period author, wrote a book called "Life of London: or Days and Nights of Jerry Hawthorne and His Elegant Friend Corinthina Tom". To publicize his work Mr. Egan made up a variation of eggnog he called "Tom and Jerry". It added 1/2 oz of brandy to the basic recipe (fortifying it considerably and adding further to its popularity).
Enough about T&J; let's get back to Walt! Moving on, this little hallway takes you to the bathroom and then exits out to the outdoor patio.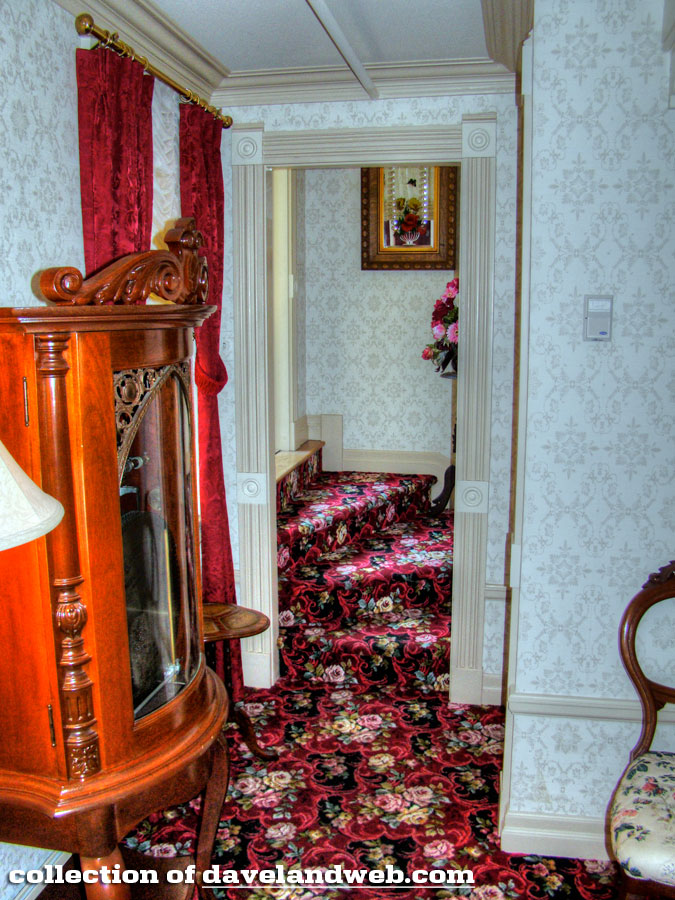 As a huge fan of vintage tile, the bathroom was actually the highlight for me. This little room literally screams 1950's! I love it!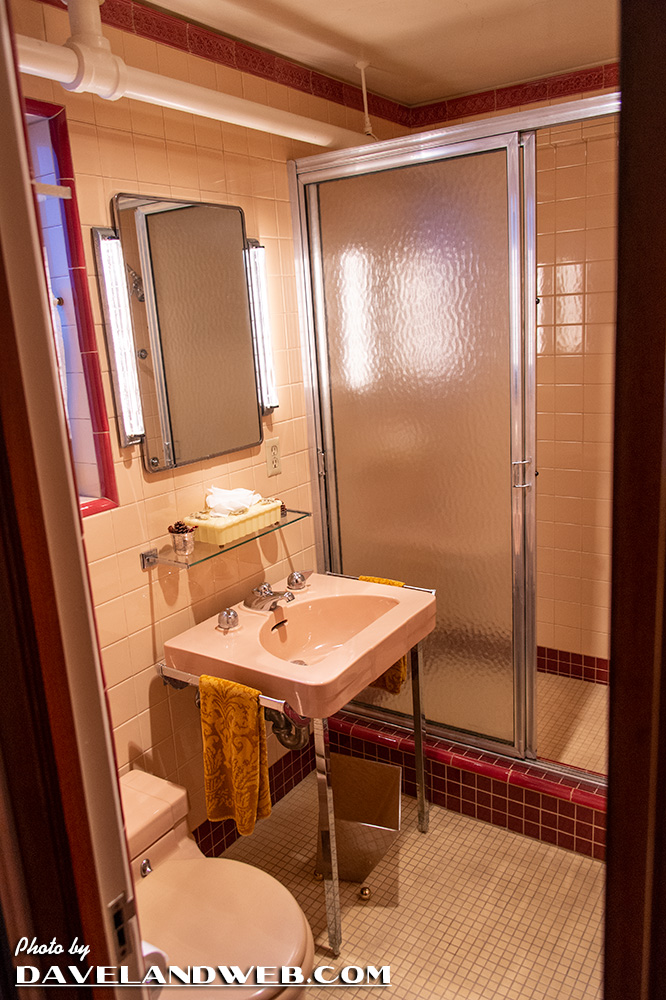 The patio is like a breath of fresh air; a beautiful space to relax and view the crowds down below.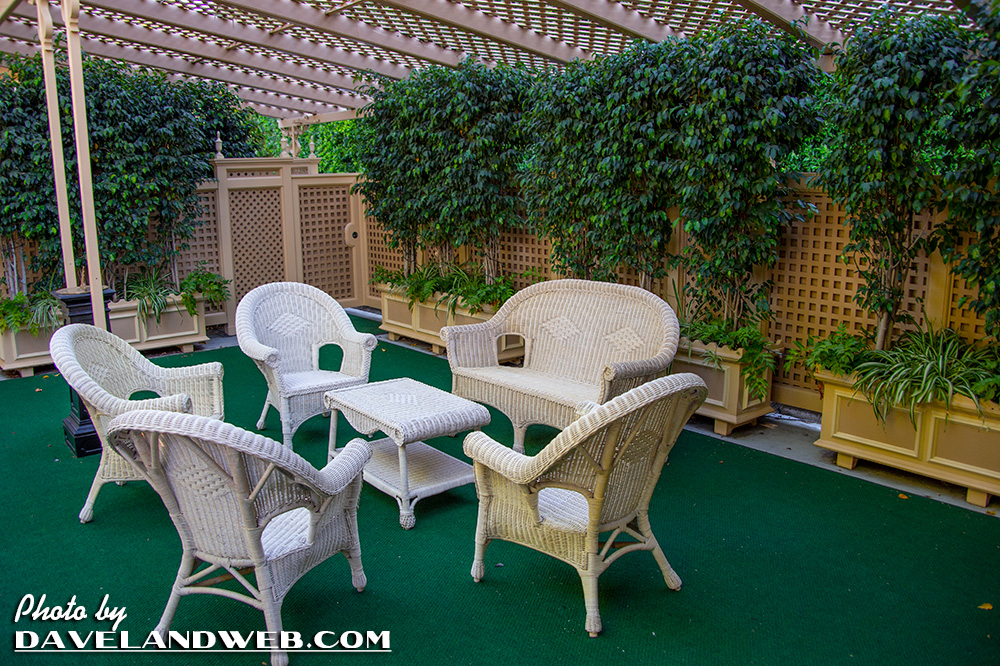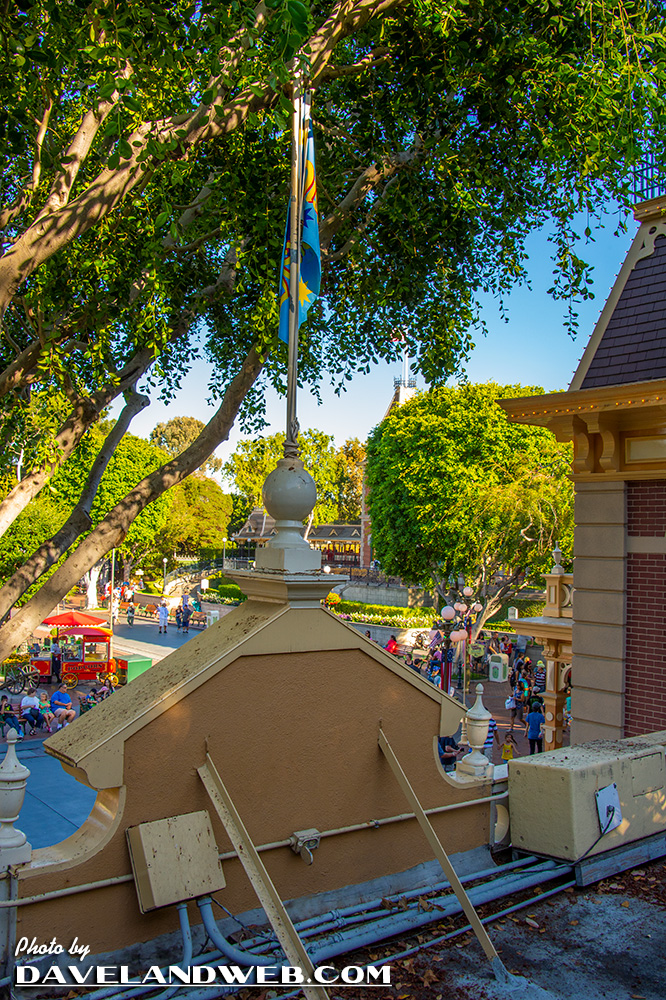 Getting into Walt's Apartment had always been high on my list of things to experience at Disneyland; to actually experience it was amazing. I actually felt my stomach lurch (in a good way!) when I walked inside the door.
I could have spent hours in here, but that was not the case. Leaving out this door was definitely sad!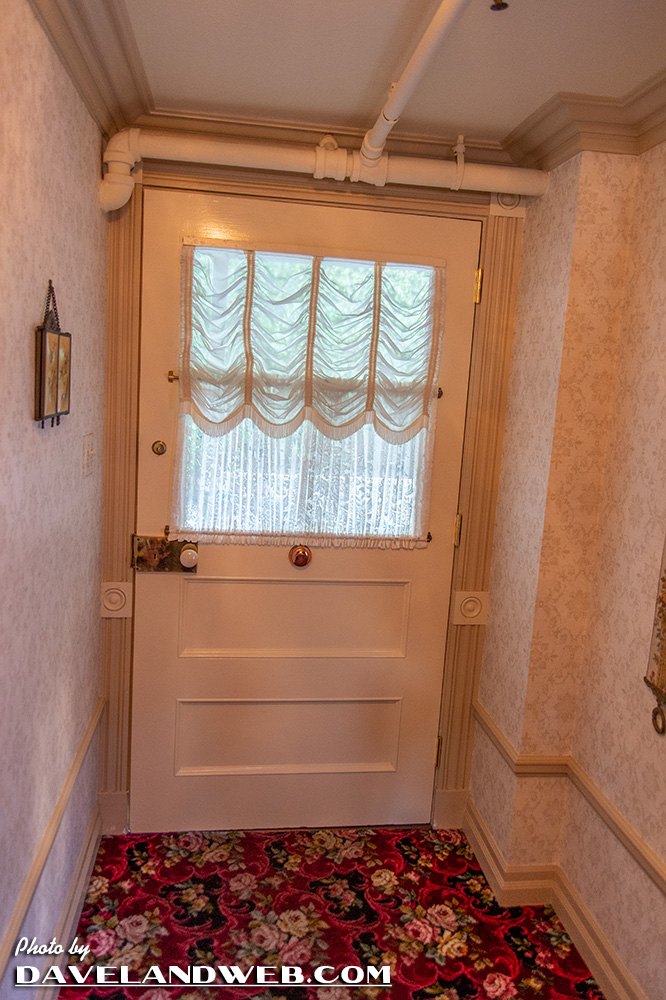 The two remaining items on my list of Disneyland Holy Grails would be to see the Matterhorn Basketball Court and to be able to do an overnight in the Dream Suite. A guy can dream, can't he?
See more photos of Walt's Apartment on my
Walt's Apartment web page.