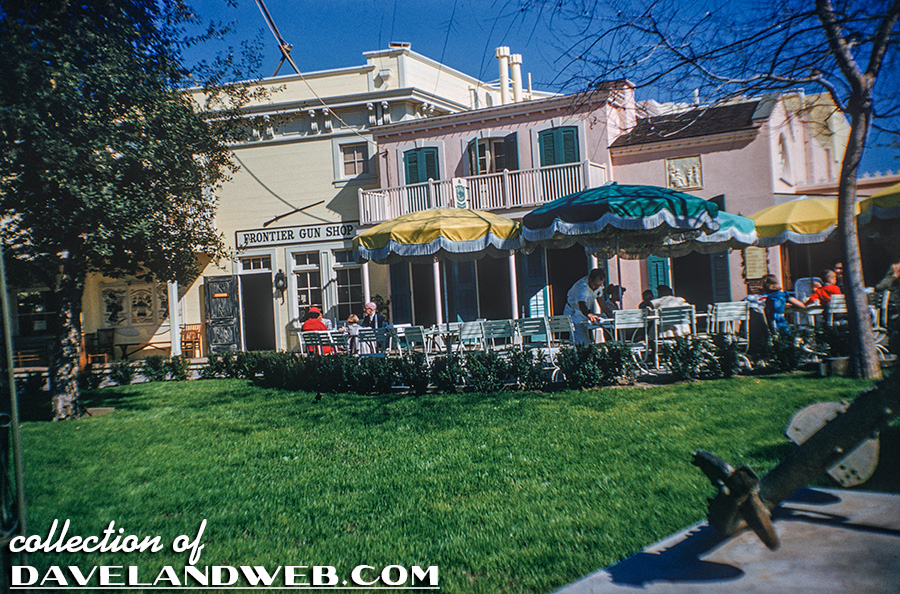 This photo is somewhat surprising if not viewed in its historical context. Hard to believe that there was once a Gun Shop in Frontierland. Even though I doubt that they sold real weapons, I'm not even sure that you could buy fake guns or pistols at Disneyland anymore.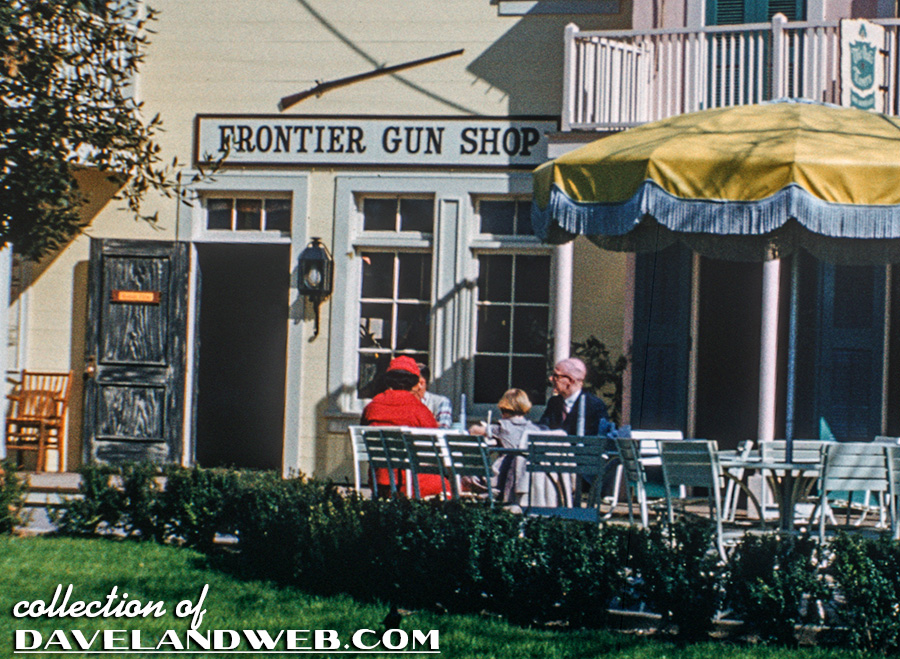 Today, this shop has been incorporated into The Golden Horseshoe, as seen in this photo I took on my most recent trip to Disneyland.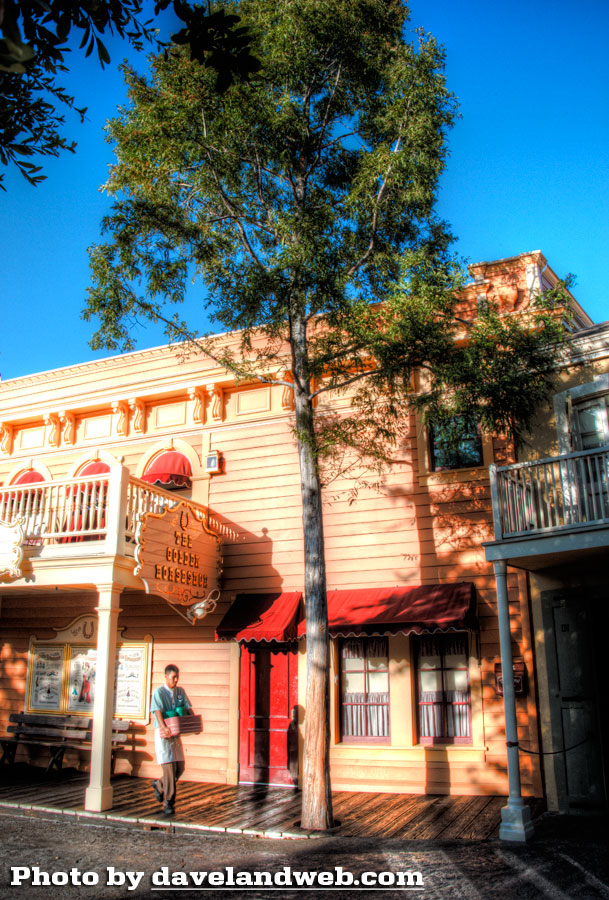 The interesting little sculpture above the door disappeared at some point.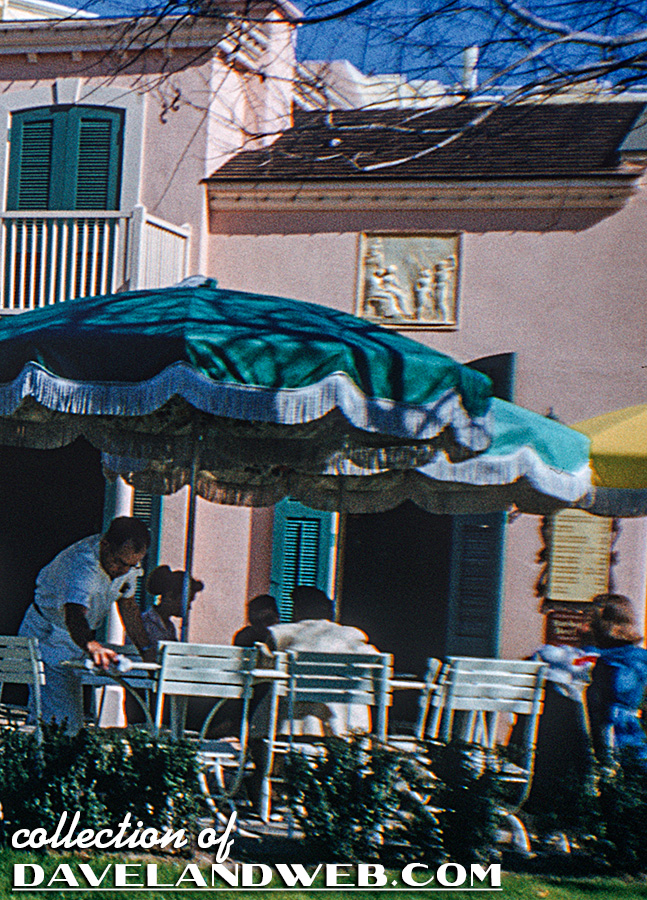 Either removed, destroyed, or plastered over.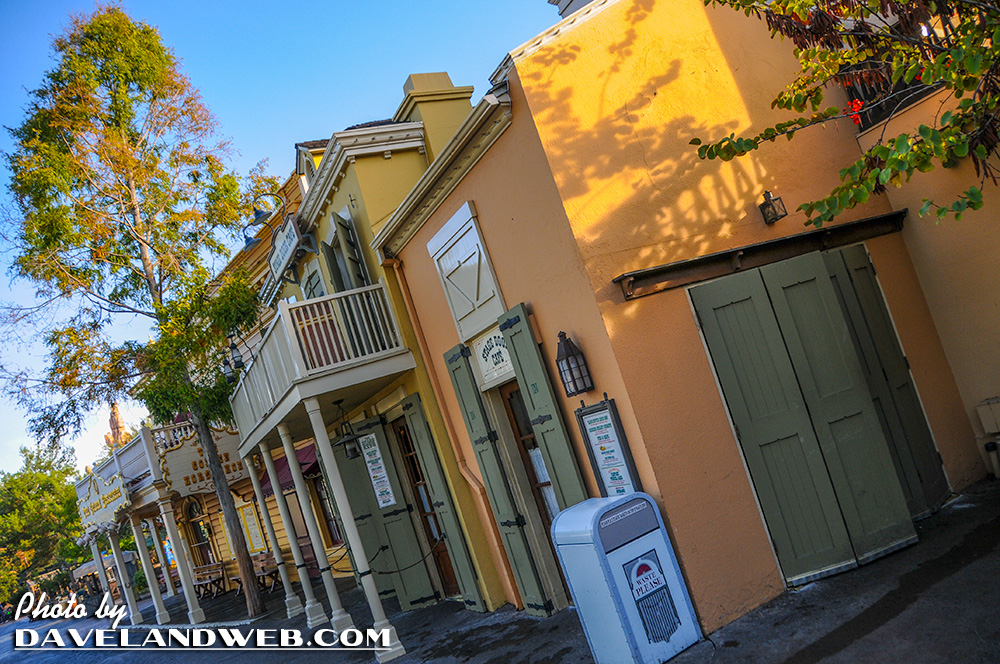 Guns weren't the only weapon used in Frontierland; Zorro brandished his sword on top of the Mark Twain for guests to marvel at below: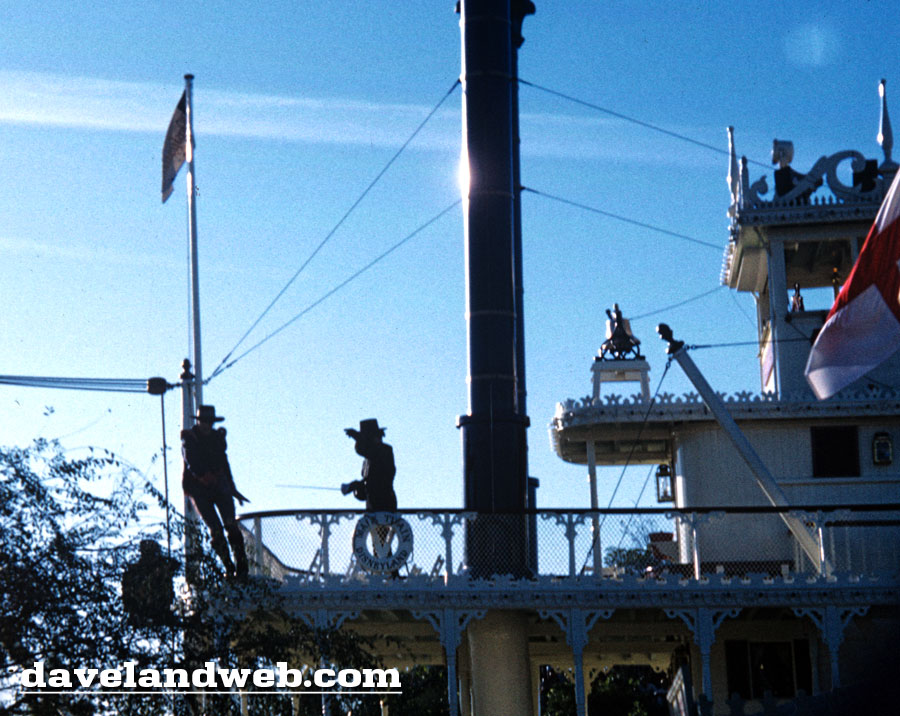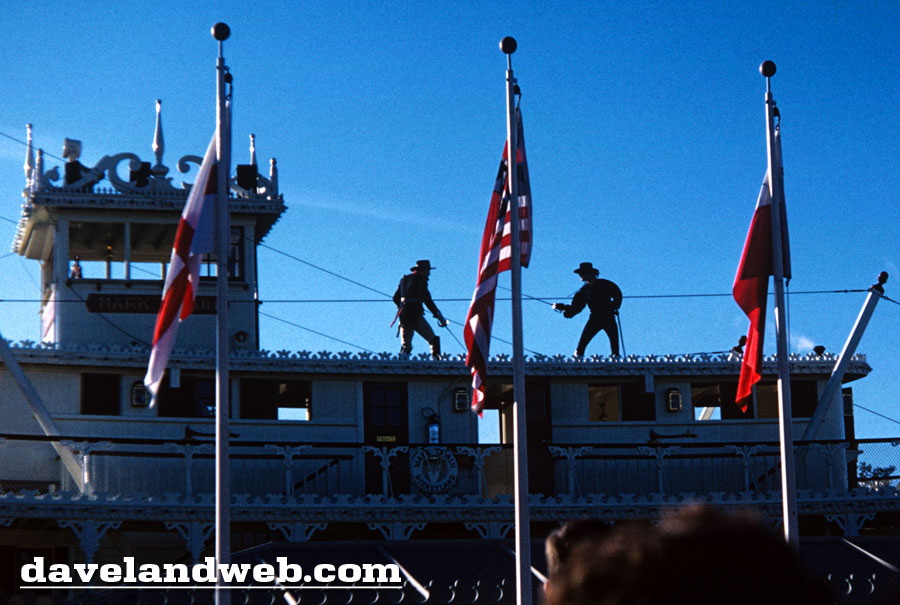 It seems like the area by the Gun Shop was not a safe place for guests; here's Black Bart in the middle of a gunfight: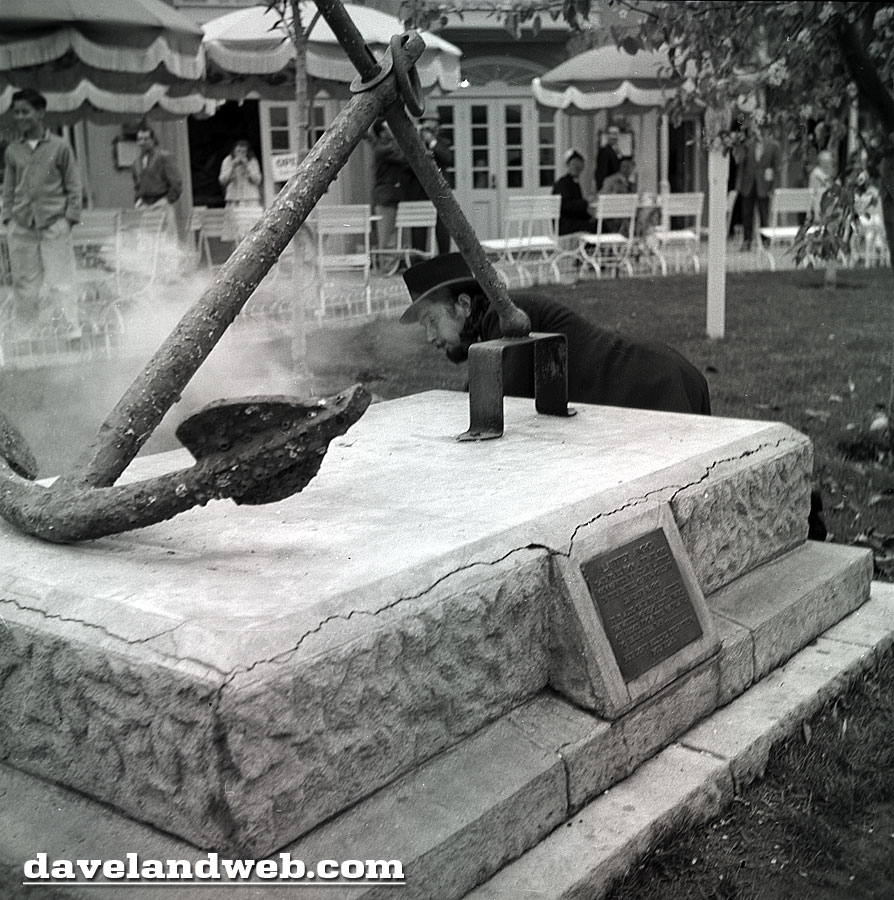 Wally Boag is on top of the Horseshoe, having just been "shot":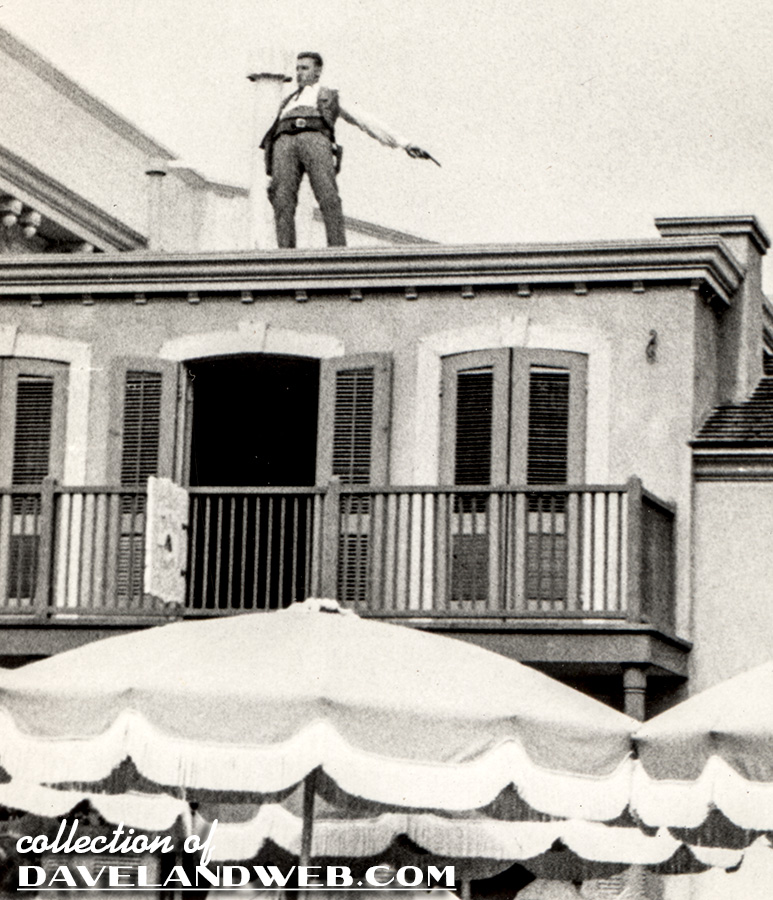 Even the peaceful Rivers of America had violence right under your nose, as you can see by the The Burning Cabin:
I just love zooming into the faux dead guy on the bench with an arrow through his chest. Again - hard to believe this was here for YEARS at Disneyland!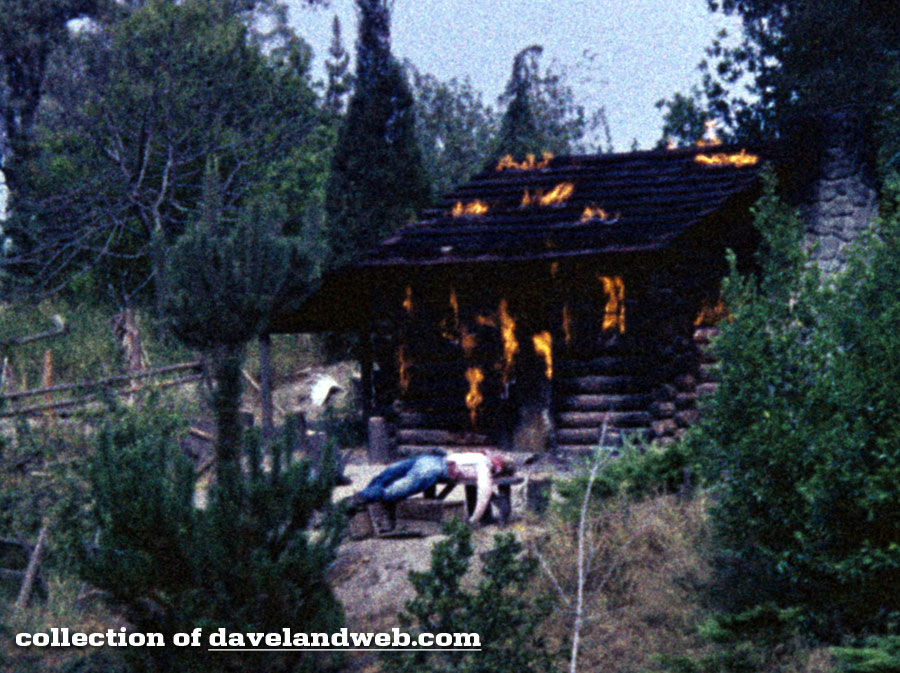 Obviously, cast members had fun with this guy too, as he is rarely seen in the same position: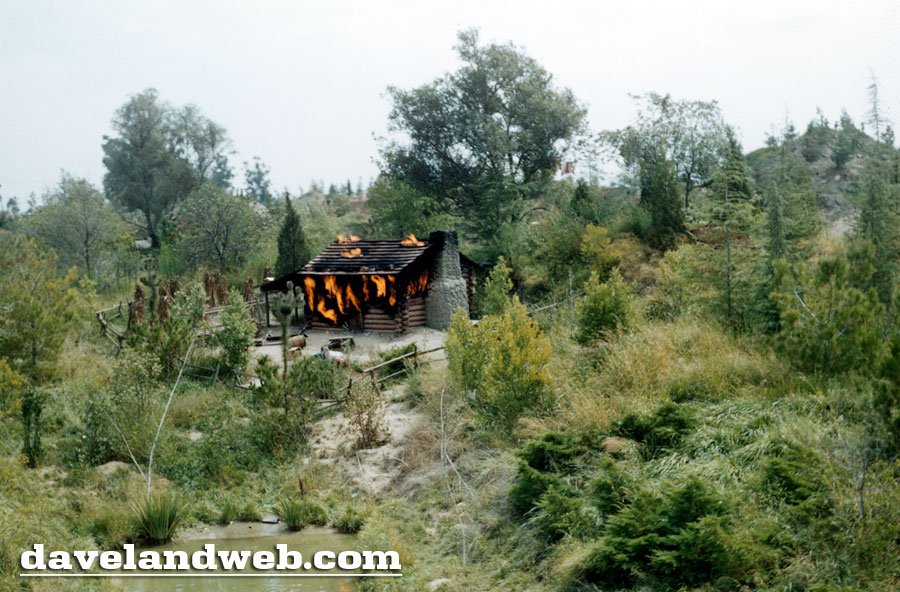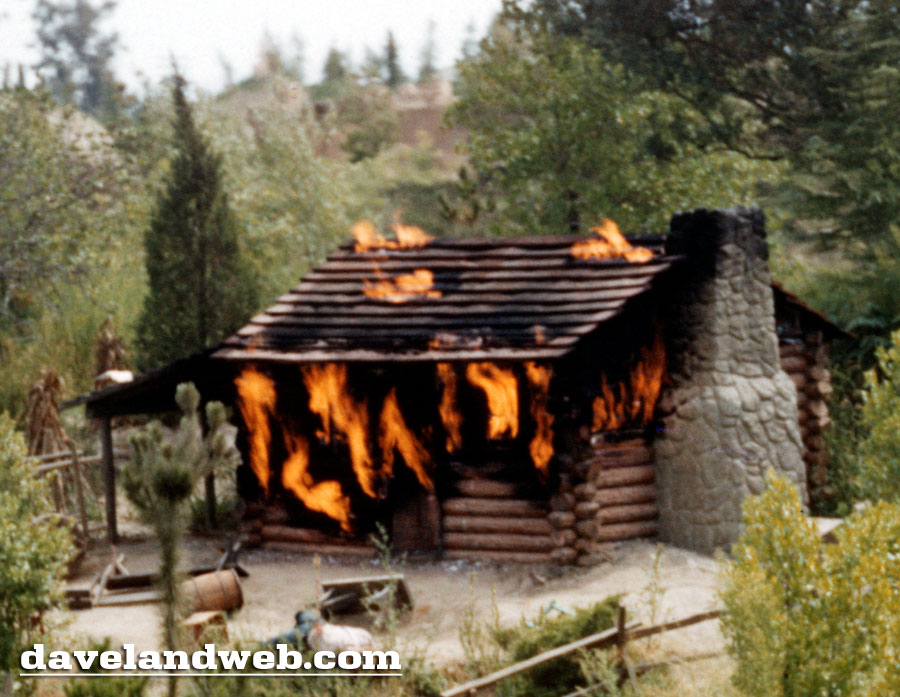 The last time I saw any kind of politically incorrect violence at Disneyland was over in Adventureland back in June 2008 when this evil villainous was getting pummeled by an ungentlemanly Indiana Jones.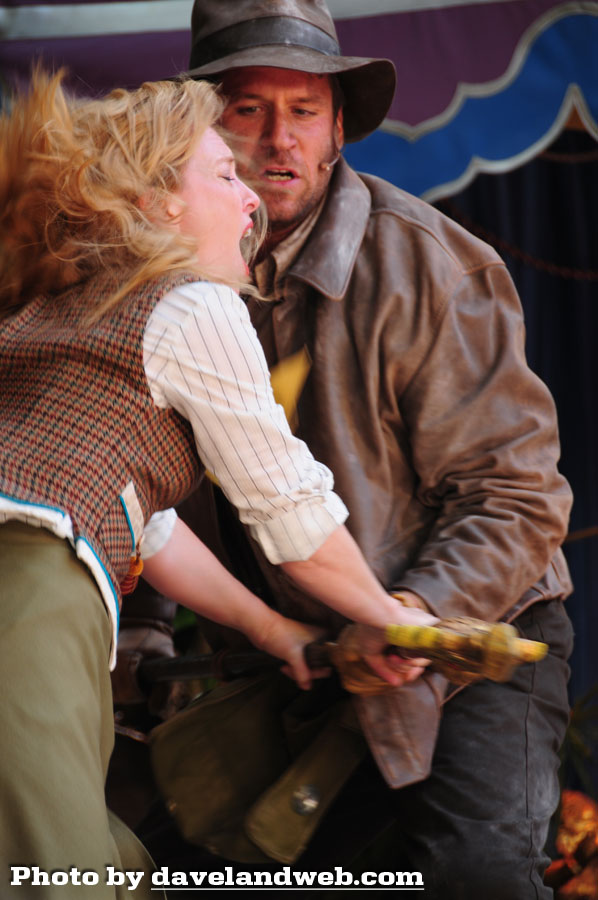 I think the poor Hippos on the Jungle Cruise are the last examples of violence at Disneyland...other than the fits of anger by guests who have to wait too long in line for something.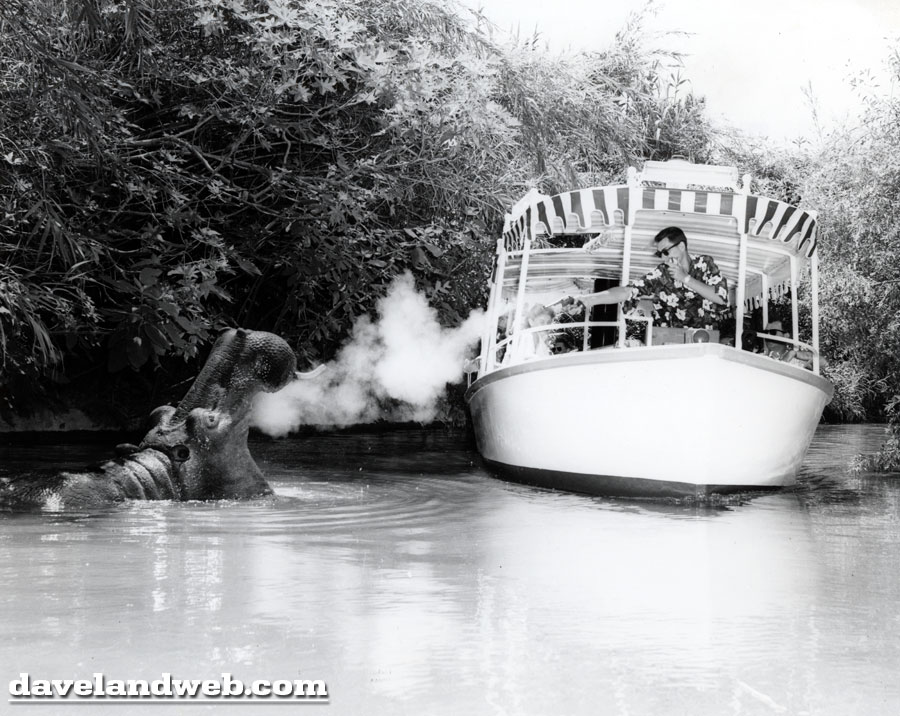 See more vintage and current Disneyland Frontierland photos on my
Frontierland web page.